October 17, 1991 - Kansas Union Ballroom, The University of Kansas, Lawrence, KS, US
LIVE NIRVANA Concert Chronology October 17, 1991 - Kansas Union Ballroom, The University of Kansas, Lawrence, KS, US
Artist
NIRVANA

Kurt Cobain (vocals, guitar)
Krist Novoselic (bass)
Dave Grohl (drums, backing vocals)
Crew
Monty Lee Wilkes (tour manager)
Craig Montgomery (sound engineer)
Myles Kennedy (monitor engineer & drum technician)
Nic Close (guitar technician)
Buyer
University Of Kansas Memorial Corporation

Brad Roosa
Susan Morrell
Suzy Levinson
Schedule
Load In

…:…

Soundcheck

…:…

Doors

20:30

Paw Showtime

…:…

Urge Overkill Showtime

…:…

NIRVANA Showtime

…:…
Soundcheck
No Info
Set incomplete
Jesus Wants Me For A Sunbeam

Aneurysm

Drain You

School

Floyd The Barber

Smells Like Teen Spirit

About A Girl

Breed

Polly

Sliver

Love Buzz

Curmudgeon

Lithium

Been A Son

Negative Creep

On A Plain

Blew

Territorial Pissings
Set Range
Circulating Recordings
Equipment:

Sony > Sony

Lowest Generation:

ANA(M) > FLAC

Length / Sound Quality:

45 min / 8.0

Notes:

• Master transfer circulated December 2020. Originally circulated in March 2011.
• Missing everything after "Lithium".
• The circulating audio includes all that was recorded due to the taper being busted by someone in Nirvana's road crew when he was flipping the tape.
Uncirculated Recordings
No Info
Notes
No Info
Press Reviews
Memorabilia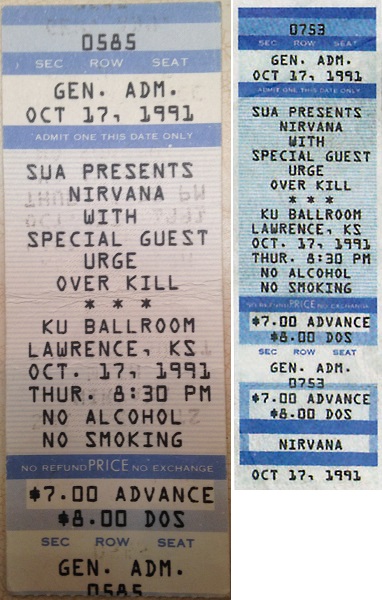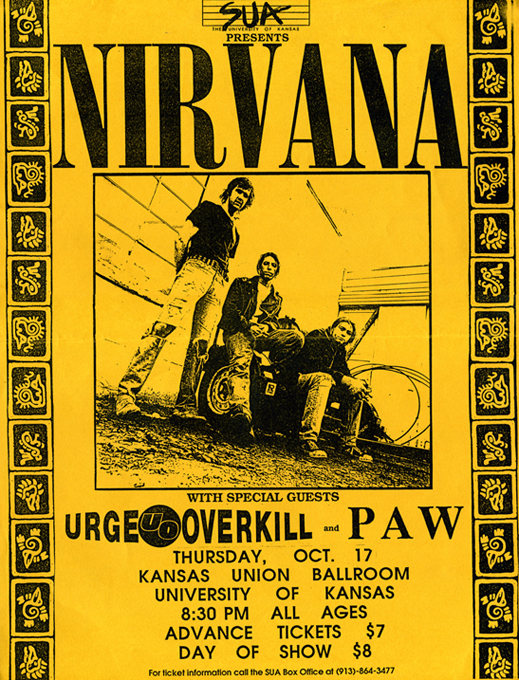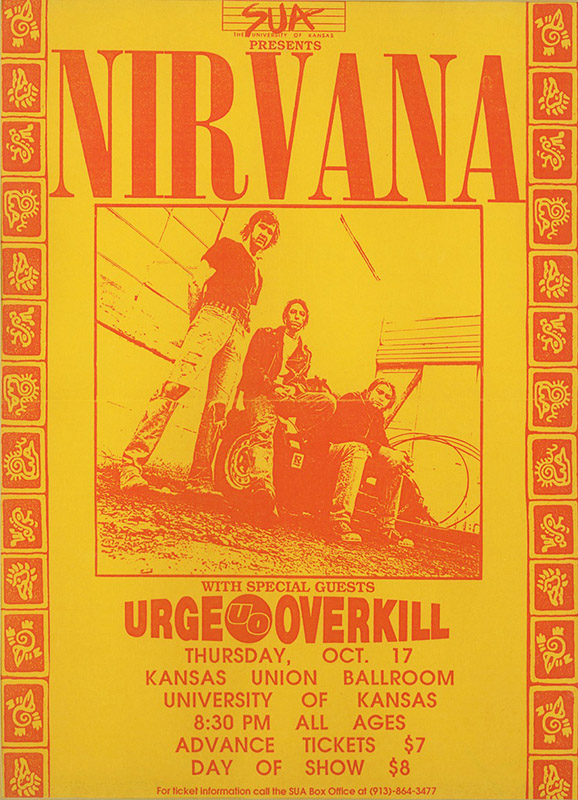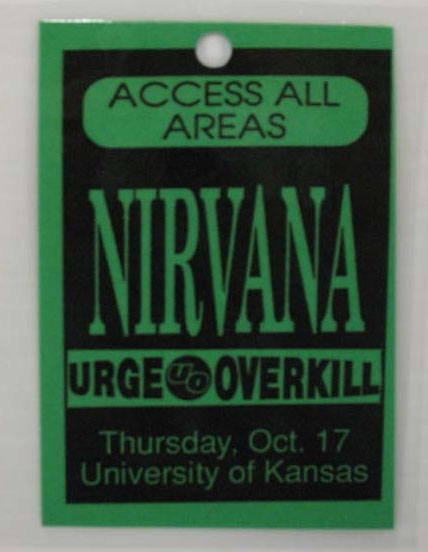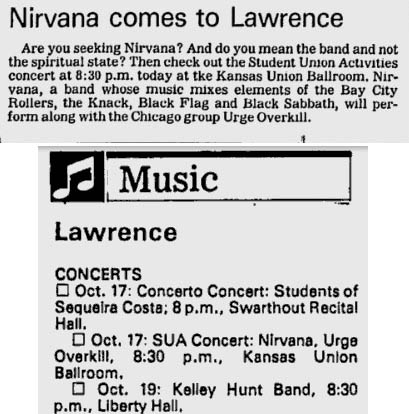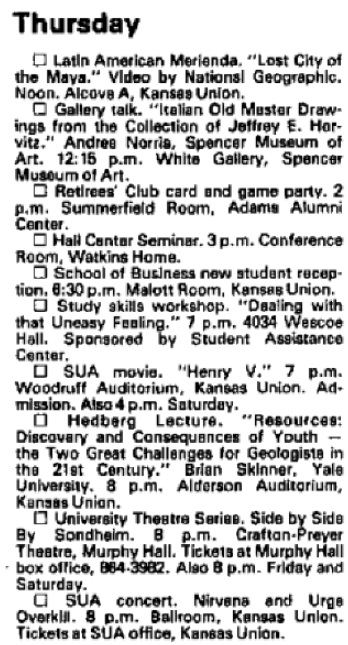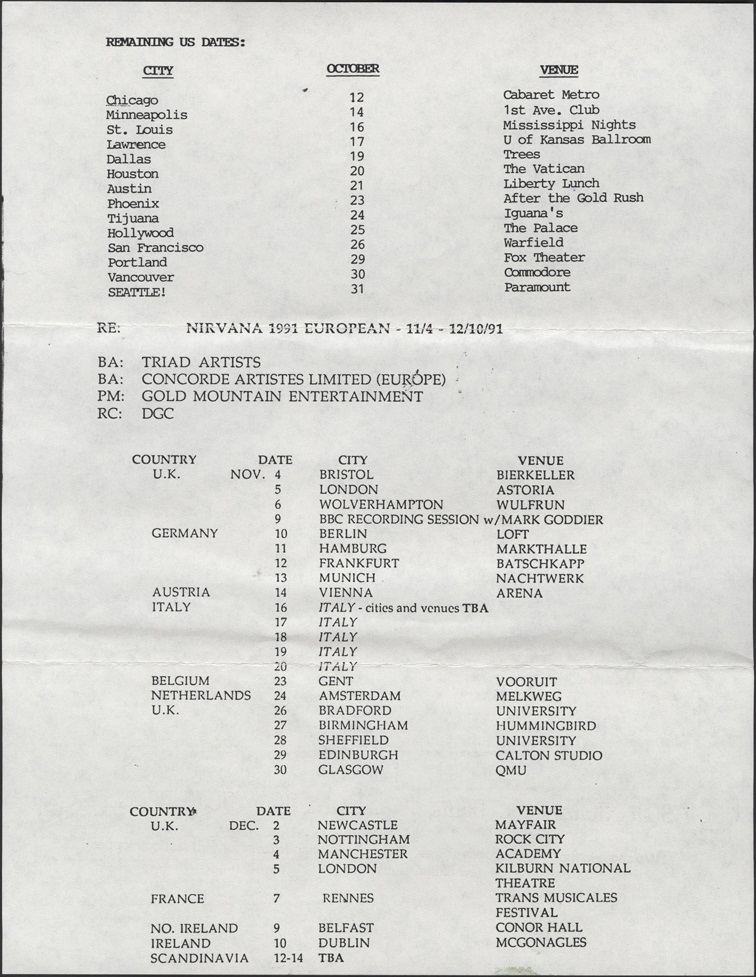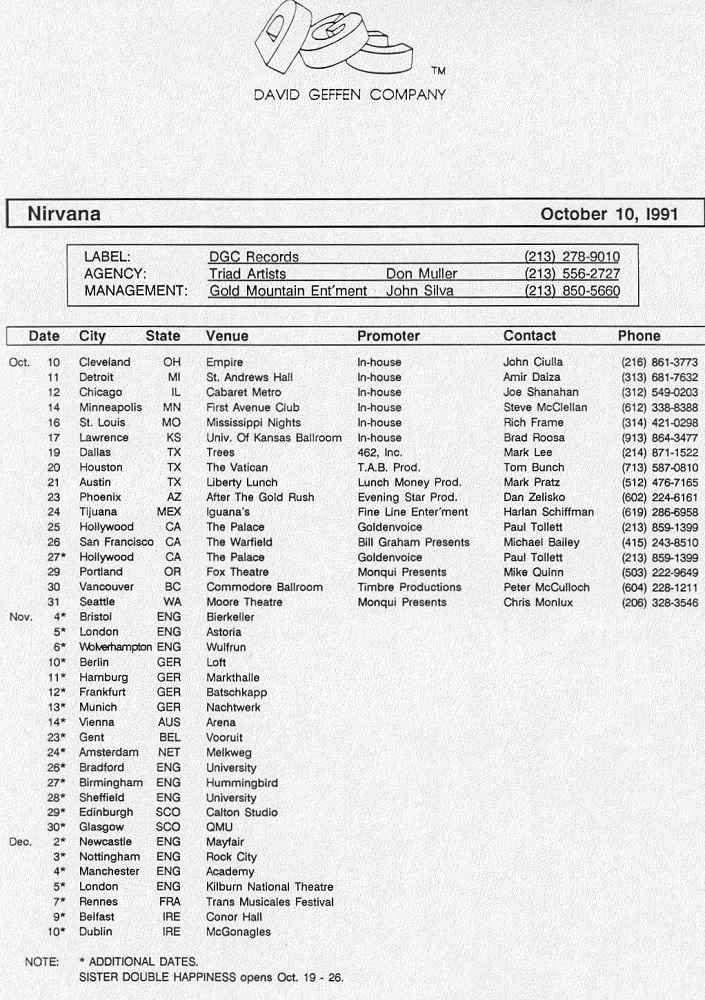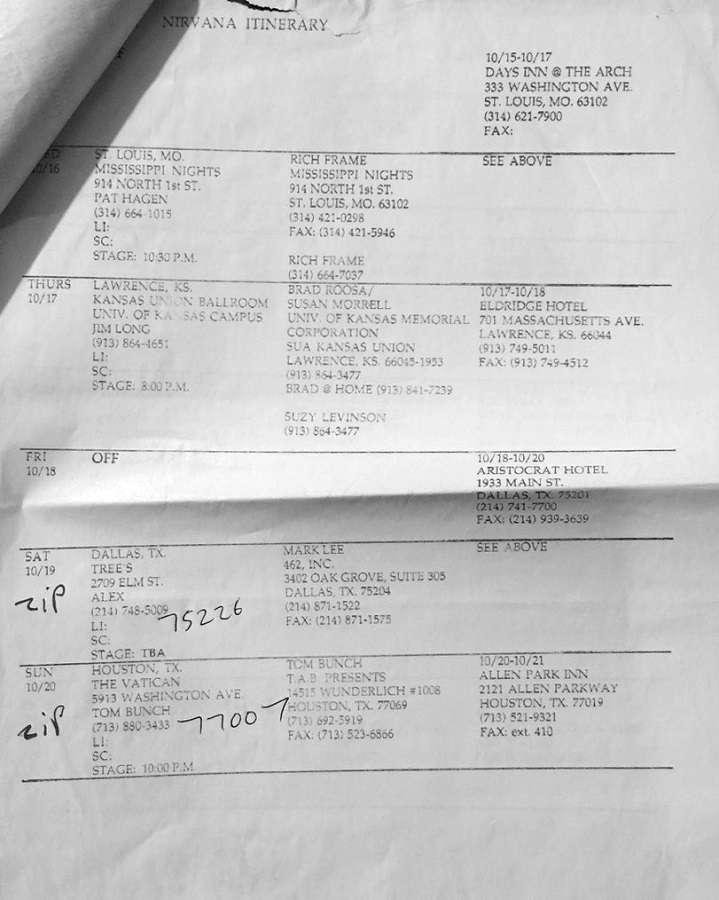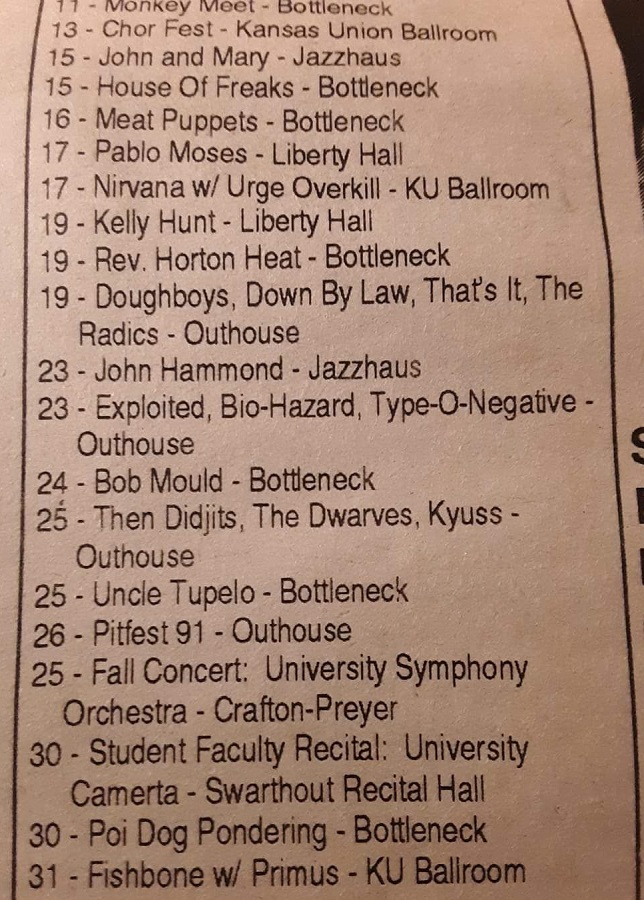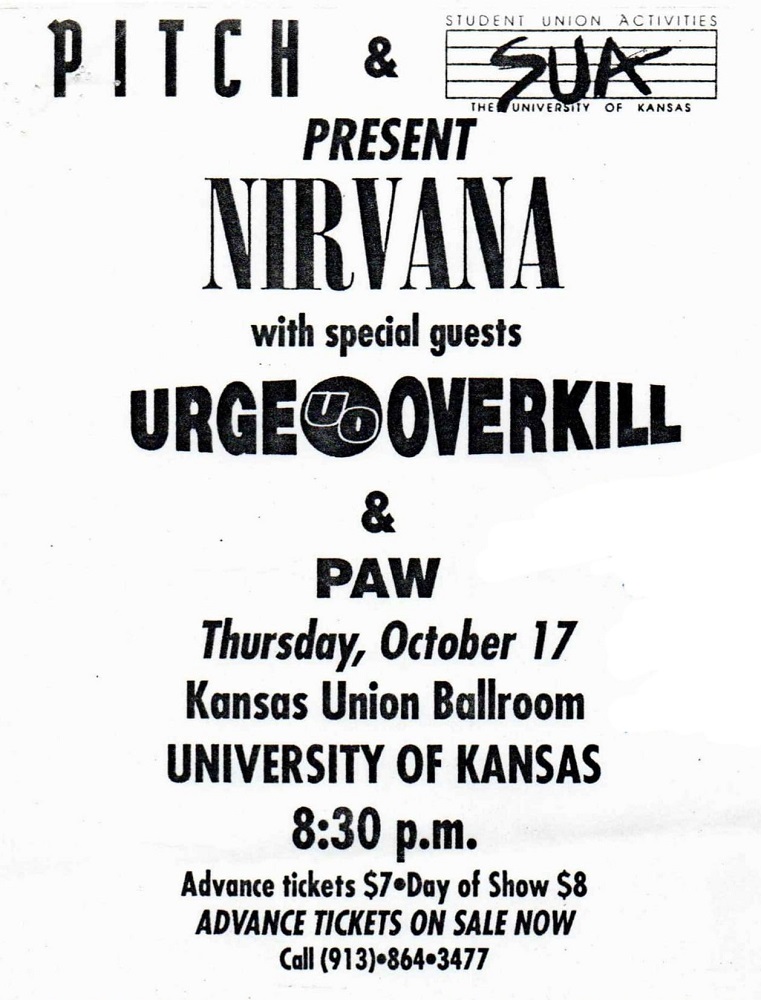 Images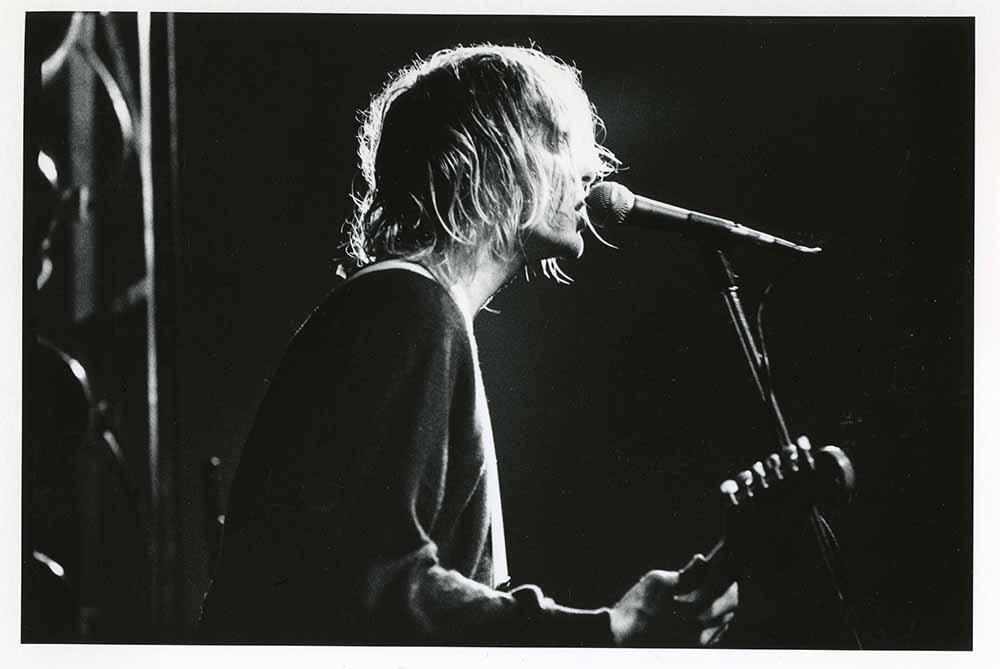 ---