September 25, 1991 - Club Babyhead, Providence, RI, US
LIVE NIRVANA Concert Chronology September 25, 1991 - Club Babyhead, Providence, RI, US
Artist
NIRVANA

Kurt Cobain (vocals, guitar)
Krist Novoselic (bass)
Dave Grohl (drums, backing vocals)
Crew
Monty Lee Wilkes (tour manager & sound engineer)
Myles Kennedy (monitor engineer & drum technician)
Nic Close (guitar technician)
Schedule
Load In

…:…

Soundcheck

…:…

Doors

…:…

Melvins Showtime

…:…

NIRVANA Showtime

…:…
Soundcheck
No Info
Set
Jesus Wants Me For A Sunbeam

Here She Comes Now

D-7

Drain You

School

Floyd The Barber

Sliver

Smells Like Teen Spirit

Come As You Are

Aneurysm

Vendetagainst

Dirt

jam

jam

Blew

Negative Creep
Set Range
Circulating Recordings
Equipment:

Unknown > Unknown

Lowest Generation:

ANA(1) > FLAC

Length / Sound Quality:

56:37 min / 7.5

Notes:

• A new ANA(1) transfer was circulated in September 2007.
• "Vendetagainst" cuts in and "Negative Creep/the end noise" cuts out.
Uncirculated Recordings
AMT #1
The venue video taped the show.
Notes
During the concert Kurt threw his BOSS DS1 into the crowd.
Probably after "Aneurysm," Kurt's amp blew up and he had to borrow one from the Melvins.
After "Vendetagainst," the band briefly jammed on "Dirt" by The Stooges.
Press Reviews
Memorabilia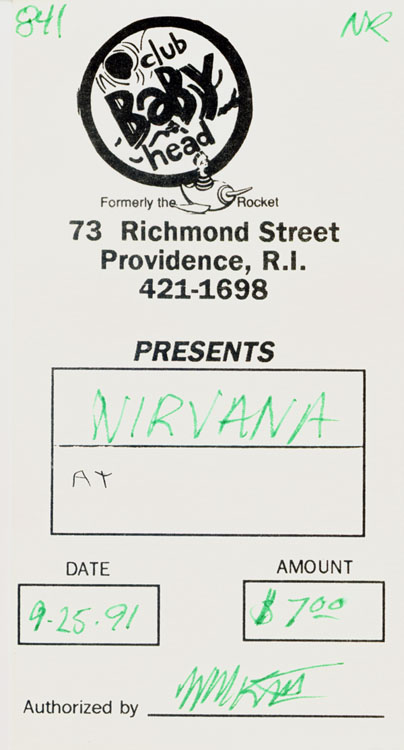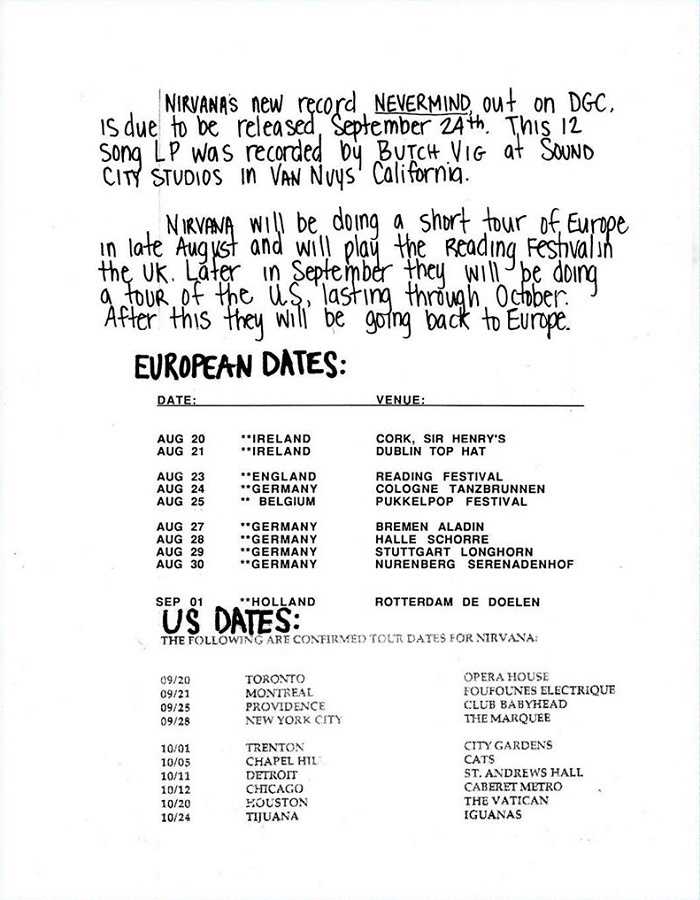 ---