September 24, 1991 - Axis Nightclub, Boston, MA, US
LIVE NIRVANA Concert Chronology September 24, 1991 - Axis Nightclub, Boston, MA, US
Artist
NIRVANA

Kurt Cobain (vocals, guitar)
Krist Novoselic (bass)
Dave Grohl (drums, backing vocals)
Crew
Monty Lee Wilkes (tour manager & sound engineer)
Myles Kennedy (monitor engineer & drum technician)
Nic Close (guitar technician)
Schedule
Load In

…:…

Soundcheck

…:…

Doors

…:…

NIRVANA Showtime

…:…
Soundcheck
No Info
Set incomplete
Jesus Wants Me For A Sunbeam

Drain You

Floyd The Barber

Sliver

Smells Like Teen Spirit

Come As You Are

Breed

About A Girl

Satisfaction

jam

Territorial Pissings

Pennyroyal Tea

School

Blew

Negative Creep

Been A Son

Dive
Set Range
Circulating Recordings
Equipment:

Unknown > Unknown

Lowest Generation:

ANA(1) > FLAC

Length / Sound Quality:

46 min / 7.5

Notes:

• An upgraded transfer was made available in December 2005.
• "Jesus Wants Me For A Sunbeam", "Pennyroyal Tea", "Blew" and "Dive" all cut out.
Uncirculated Recordings
AUD #2
It is rumored that the show was recorded.
Notes
Since the previous night had been for ages 21 and up, the band played a second show open to all ages.
After "About A Girl," the band jammed on Devo's cover of the Rolling Stones' "Satisfaction."
There may have been another song or two played after "Dive" (possibly including "In Bloom," which was mentioned in a review).
Press Reviews
Memorabilia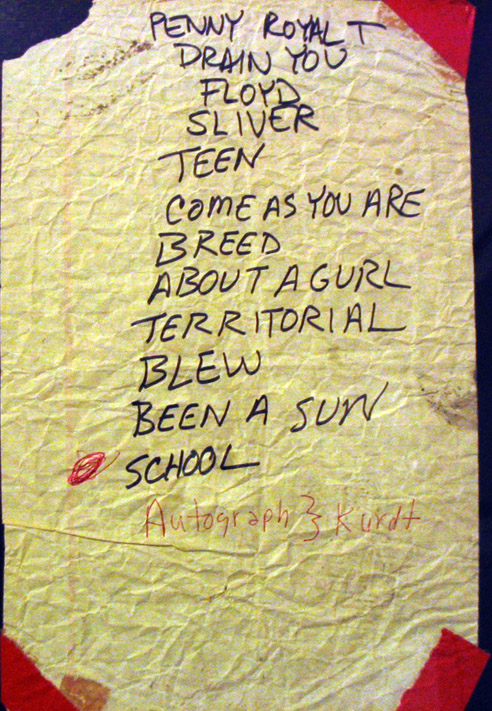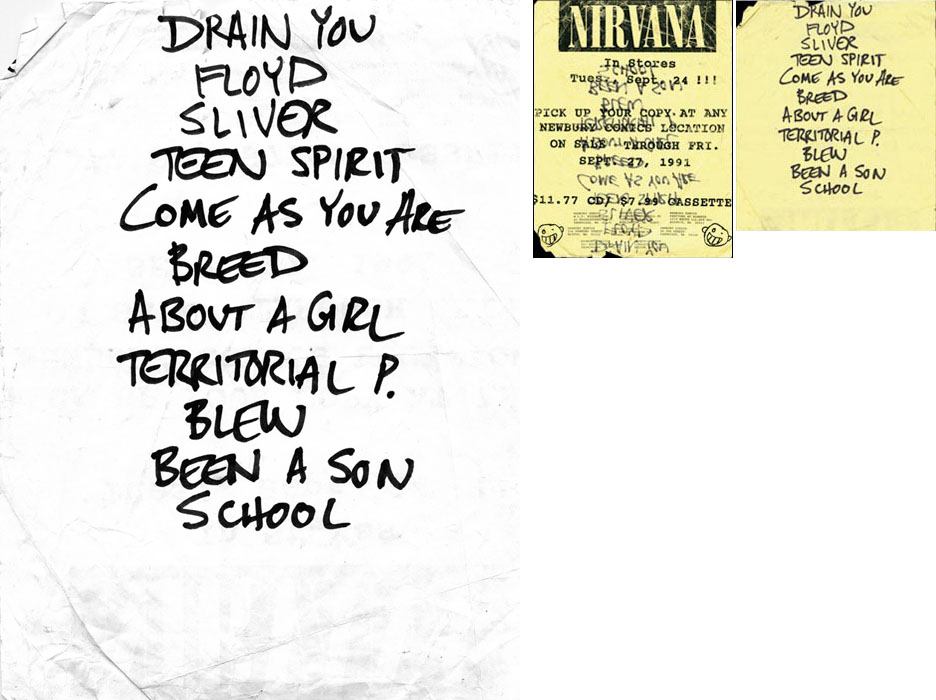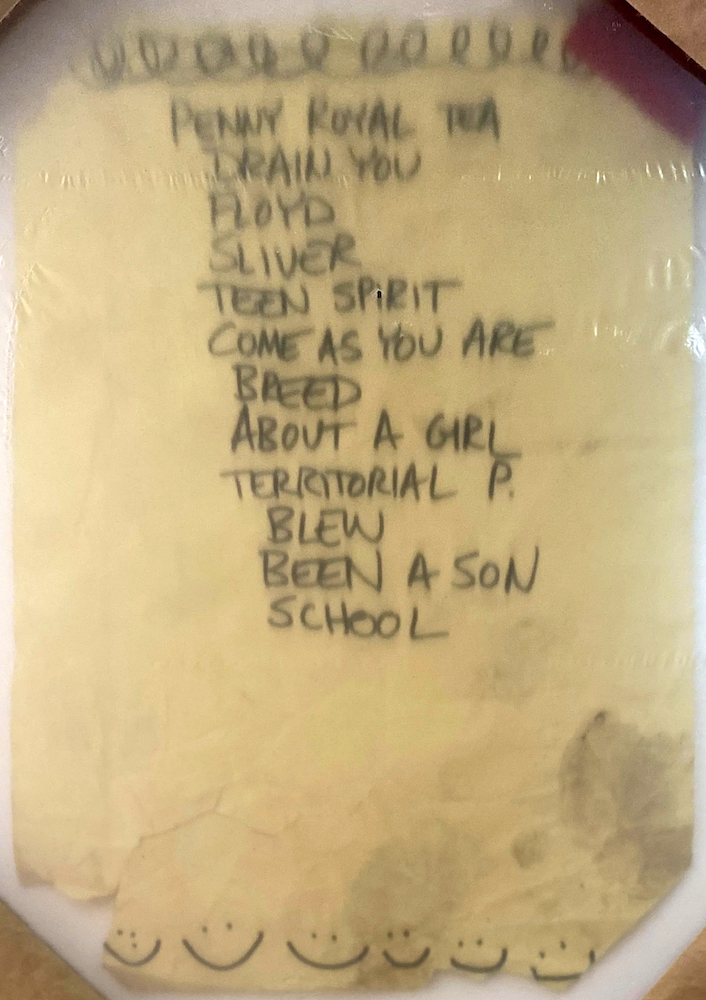 ---