July 18, 1989 - Pyramid Club (New Music Seminar), New York, NY, US
LIVE NIRVANA Concert Chronology July 18, 1989 - Pyramid Club (New Music Seminar), New York, NY, US
Artist
NIRVANA

Kurt Cobain (vocals, guitar)
Krist Novoselic (bass)
Chad Channing (drums)
Jason Everman (guitar)
Schedule
Load In

…:…

Soundcheck

…:…

Doors

21:30

God Bullies Showtime

…:…

NIRVANA Showtime

…:…

Lonely Moans Showtime

…:…

Surgery Showtime

…:…

Cows Showtime

…:…
Soundcheck
No Info
Set
School

Floyd The Barber

part of

Love Buzz

Dive

Polly

Big Cheese

Spank Thru

Scoff

About A Girl

Mr. Moustache

Paper Cuts

Negative Creep

Blew
Set Range
Circulating Recordings
Equipment:

Unknown > Unknown

Lowest Generation:

Video8(M) > MKV

Length / Sound Quality:

32:10 min / 8

Notes:

• Circulated in October 2020.
• Amateur video, shot towards the front of the audience, centre right.
• Includes: "School", "Floyd The Barber", "Love Buzz", "Dive" (cuts in), "Polly", "Big Cheese", "Scoff" (cuts in), "About A Girl" (cuts in), "Blew"
Uncirculated Recordings
No Info
Notes
This was the last show with Jason Everman on second guitar.
During "Floyd The Barber," a drunk got onstage and yelled "fucking shit" into the microphone before being thrown off the stage. Jason followed him down.
After the show, the band cancelled the remaining six or seven shows of the tour.
Press Reviews
Memorabilia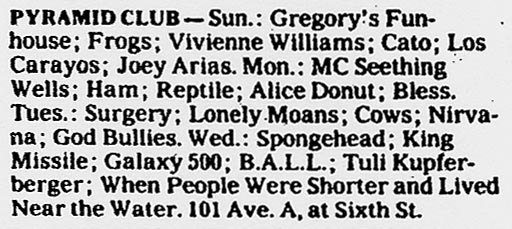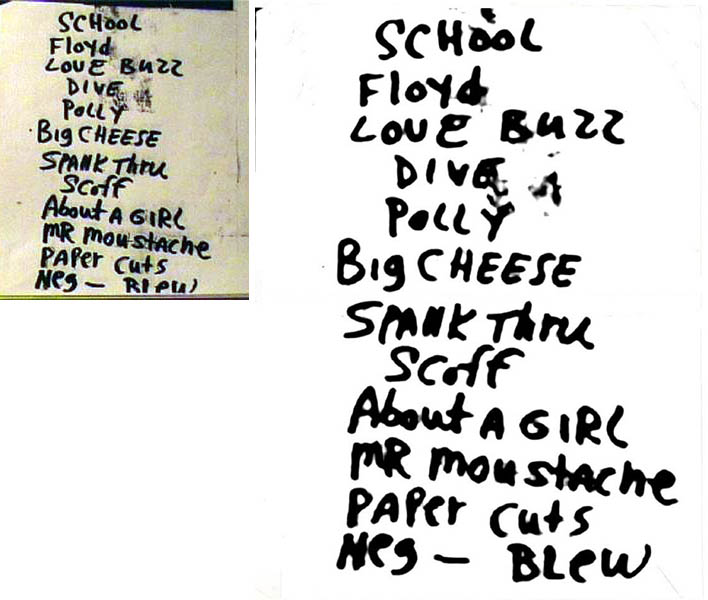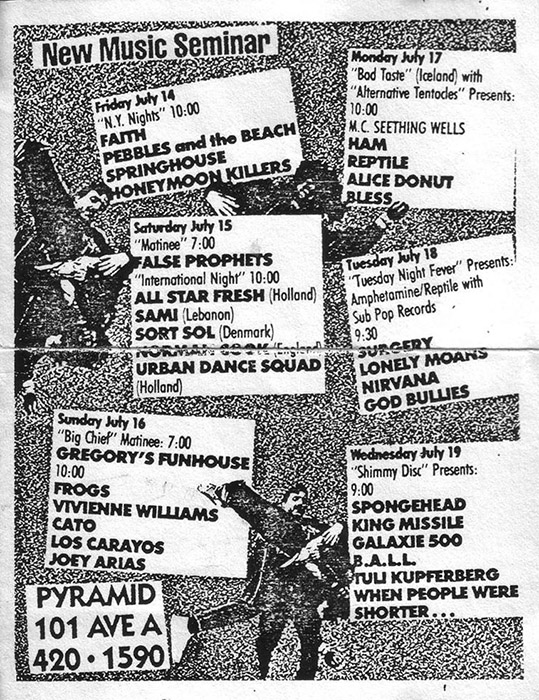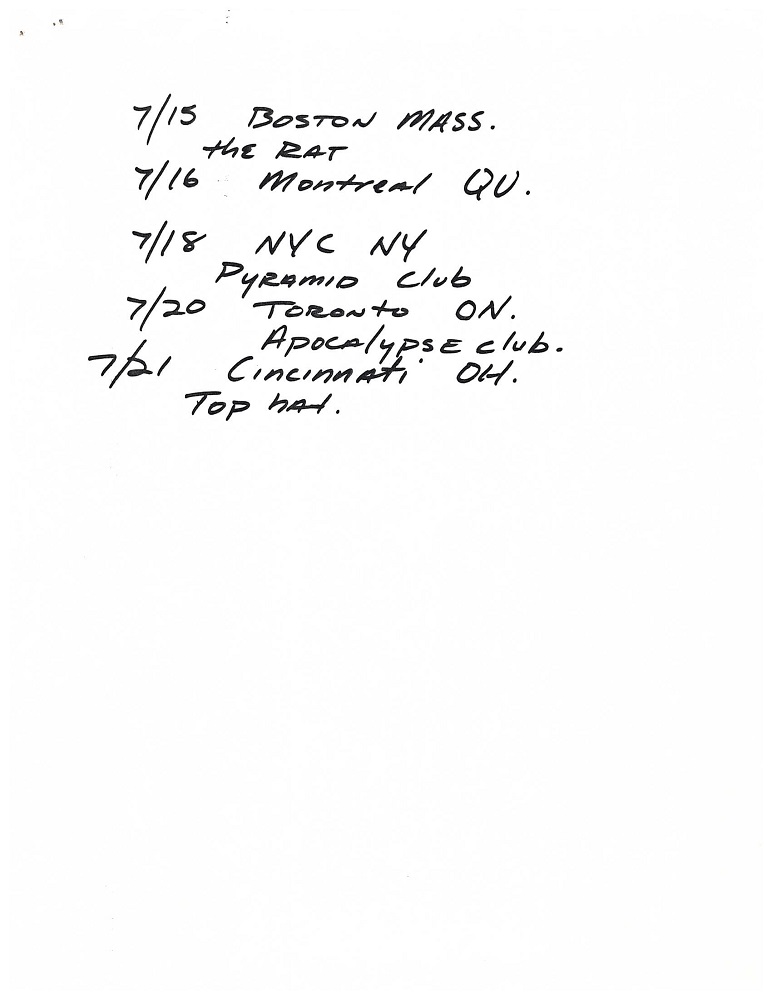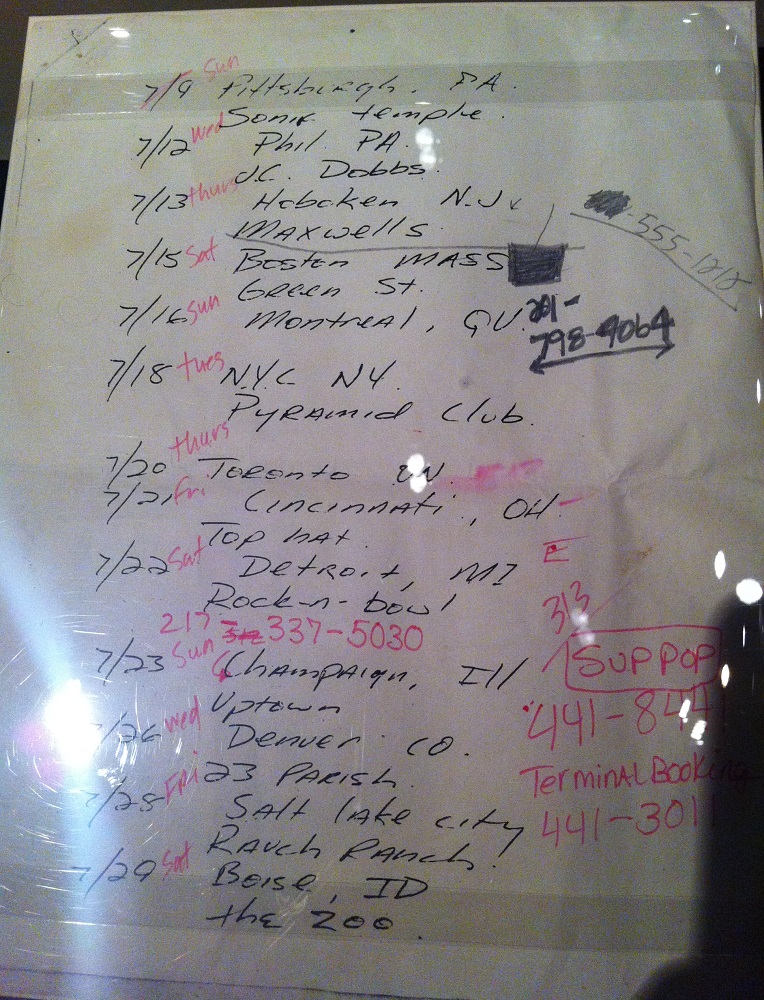 Images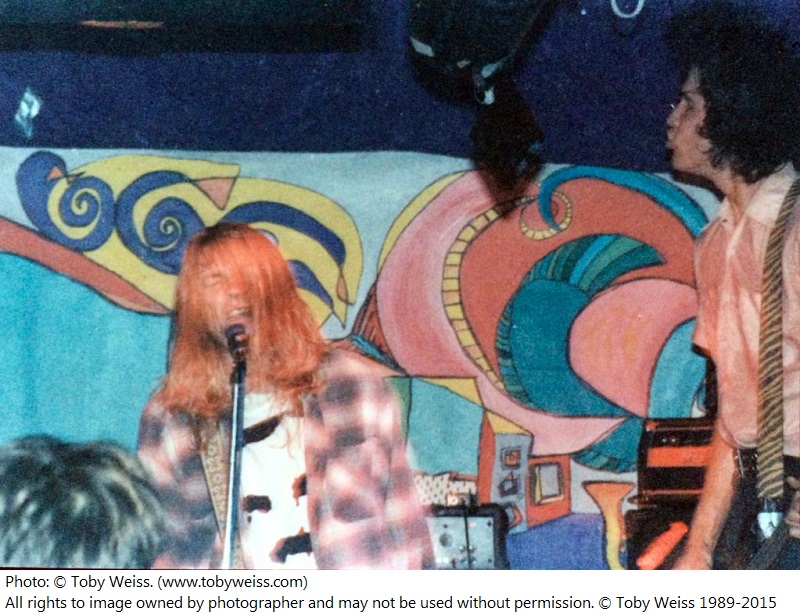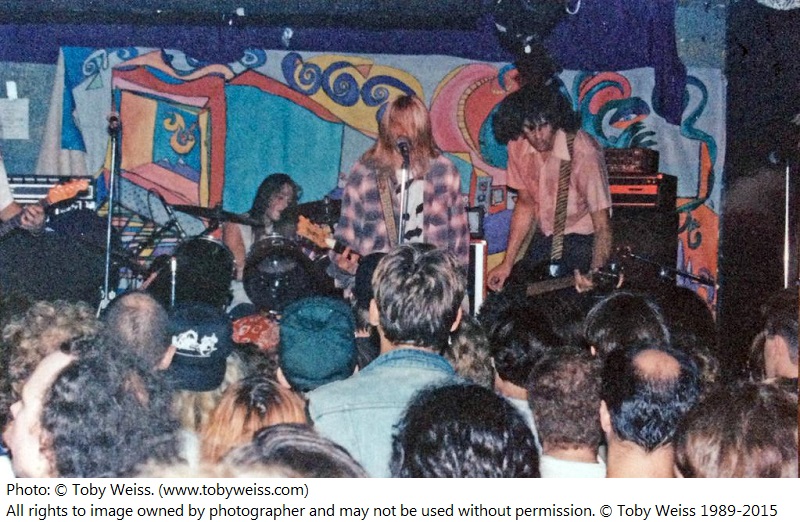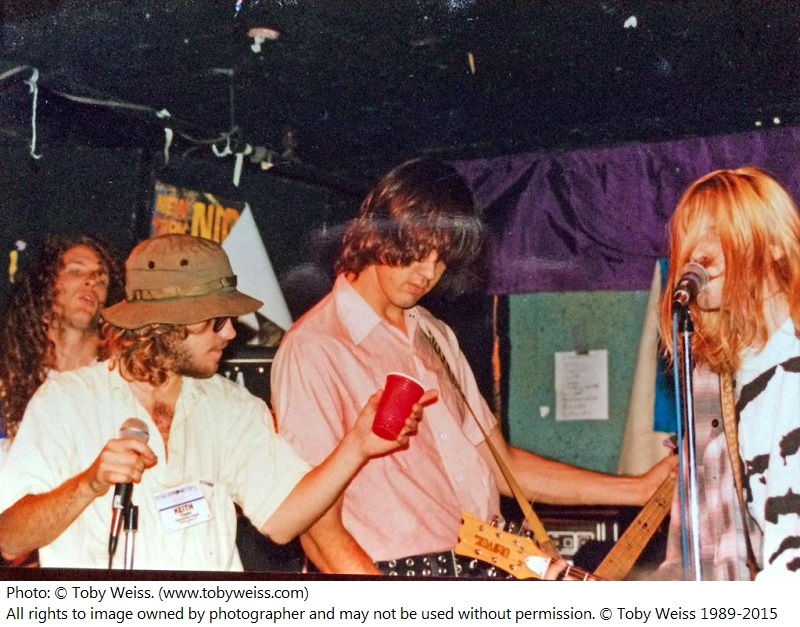 ---