January 01, 1994 - Compton Arena, Jackson County Fairgrounds/Expo Park, Central Point, OR, US
LIVE NIRVANA Concert Chronology January 01, 1994 - Compton Arena, Jackson County Fairgrounds/Expo Park, Central Point, OR, US
Artist
NIRVANA

Kurt Cobain (vocals, guitar)
Krist Novoselic (bass)
Dave Grohl (drums, backing vocals)
Pat Smear (guitar)
Lori Goldston (cello)

Bobcat Goldthwait (master of ceremonies)
Crew
Alex MacLeod (tour manager)
Jeff Mason (production manager)
Kelly Nase (tour accountant)
Susanne Sasic (lighting designer)
Craig Overbay (sound engineer)
Ian Beveridge (monitor engineer)
Jim Vincent (guitar technician)
John Duncan (guitar technician)
Earnie Bailey (guitar technician)
Mike Dalke (drum technician)
Ed Swink (stage manager)
Allan Bagley (Pro Show sound crew)
Tom Pfaeffle (Pro Show sound crew)
Niko Vonk (Pro Show sound crew)
Mike Lamb (LSD lighting crew)
Pat Connolly (LSD lighting crew)
Gary Vaspol (LSD lighting crew)
Buyer
MCA Concerts Northwest

Jeff Trisler
Jed Defilippis
Schedule
Load In

11:00

Soundcheck

15:30

Doors

18:30

Chokebore Showtime

20:00

Butthole Surfers Showtime

20:45

NIRVANA Showtime

21:45
Soundcheck
No Info
Set incomplete
Radio Friendly Unit Shifter

Smells Like Teen Spirit

Milk It

Territorial Pissings

Jesus Wants Me For A Sunbeam

Heart-Shaped Box
Set Range
Circulating Recordings
No Info
Uncirculated Recordings
PRO #1
KDRV TV maybe taped parts of the concert.
Notes
During the show, Krist joked about the arena having a dirt floor, according to attendees.
Kurt sarcastically said that was an honor to be playing in a barn where they do tractor pulls and also joked about people who dressed up for the show.
"Scentless Apprentice" was not played, according to an attendee.
Press Reviews
Memorabilia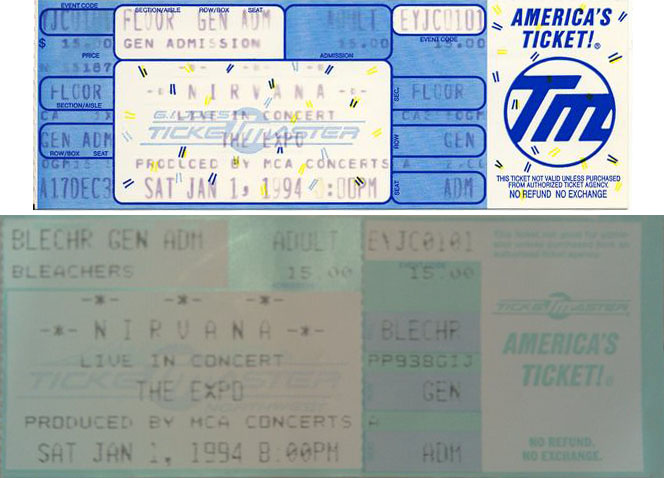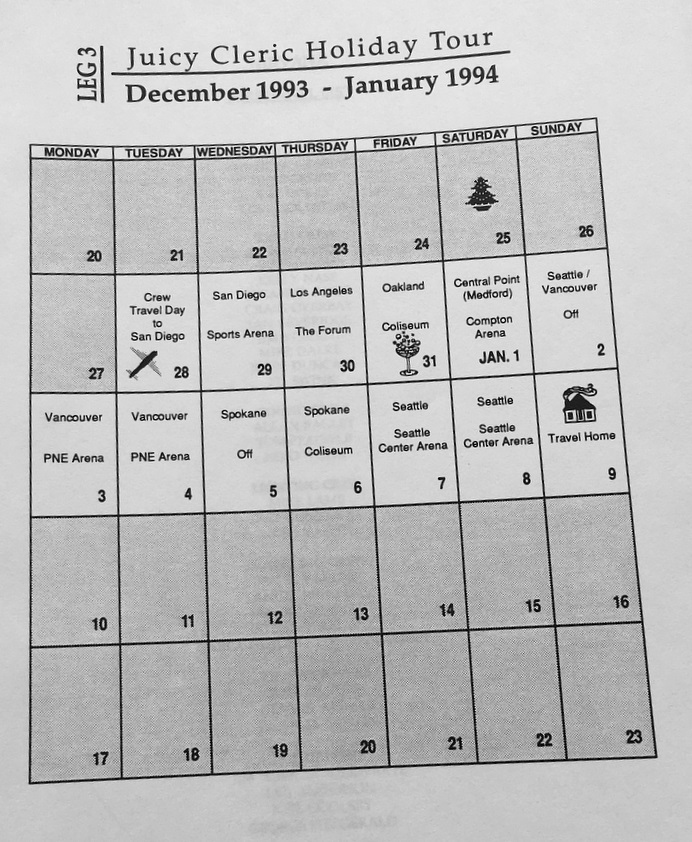 Images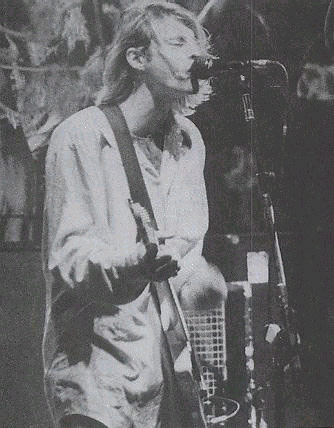 ---