October 21, 1993 - Memorial Hall, Kansas City, KS, US
LIVE NIRVANA Concert Chronology October 21, 1993 - Memorial Hall, Kansas City, KS, US
Artist
NIRVANA

Kurt Cobain (vocals, guitar)
Krist Novoselic (bass)
Dave Grohl (drums, backing vocals)
Pat Smear (guitar)
Lori Goldston (cello)
Crew
Alex MacLeod (tour manager)
Jeff Mason (production manager)
Kelly Nase (tour accountant)
Susanne Sasic (lighting designer)
Craig Overbay (sound engineer)
Ian Beveridge (monitor engineer)
Jim Vincent (guitar technician)
John Duncan (guitar technician)
Jimmy Swanson (drum technician)
Ed Swink (stage manager)
Dave Stevens (Pro Show sound crew)
Allan Bagley (Pro Show sound crew)
Tom Pfaeffle (Pro Show sound crew)
Spike Brant (LSD lighting crew)
Mike Lamb (LSD lighting crew)
Pat Connolly (LSD lighting crew)
Gary Vaspol (LSD lighting crew)
Buyer
Contemporary Presentations
Schedule
Load In

09:00

Soundcheck

15:30

Doors

18:00

Jawbreaker Showtime

19:30

Mudhoney Showtime

20:15

NIRVANA Showtime

21:15
Soundcheck
No Info
Set
Radio Friendly Unit Shifter

Drain You

Breed

Serve The Servants

About A Girl

Heart-Shaped Box

Sliver

Dumb

Come As You Are

Pennyroyal Tea

School

Polly

acoustic

Rape Me

Territorial Pissings

Smells Like Teen Spirit

All Apologies

Blew

Scentless Apprentice

On A Plain

Endless, Nameless
Set Range
Circulating Recordings
Equipment:

Unknown > Unknown

Lowest Generation:

ANA(1) > FLAC

Length / Sound Quality:

89 min / 8.0

Notes:

• Has occasional static throughout the recording.
• This show was originally circulated in known-gen form as an second generation tape.
• However, in November 2004 it was discovered that the ANA(2) tape was in fact a first generation tape.
• This means that many of the ANA(2) versions in circulation are really ANA(1)'s.
Uncirculated Recordings
AMT #1
There is clips of the right side of the stage in the "Jawbreaker Documentary".
Notes
Before "Smells Like Teen Spirit," Krist and Dave jammed briefly on "Down On The Street" by The Stooges.
At the end of the show, Kurt told the crowd he was going to just leave his guitar on until they all went home.
Press Reviews
Memorabilia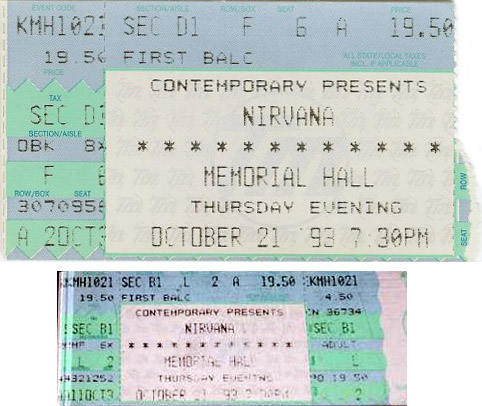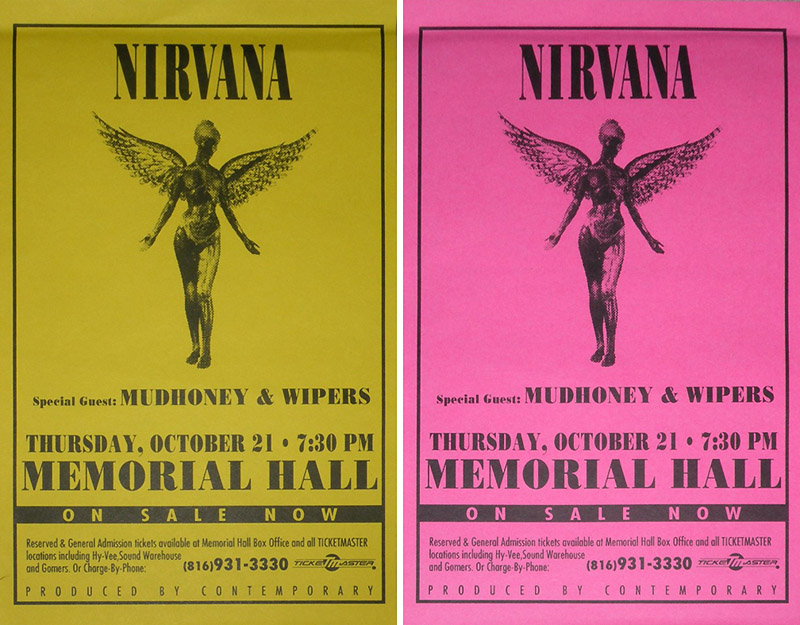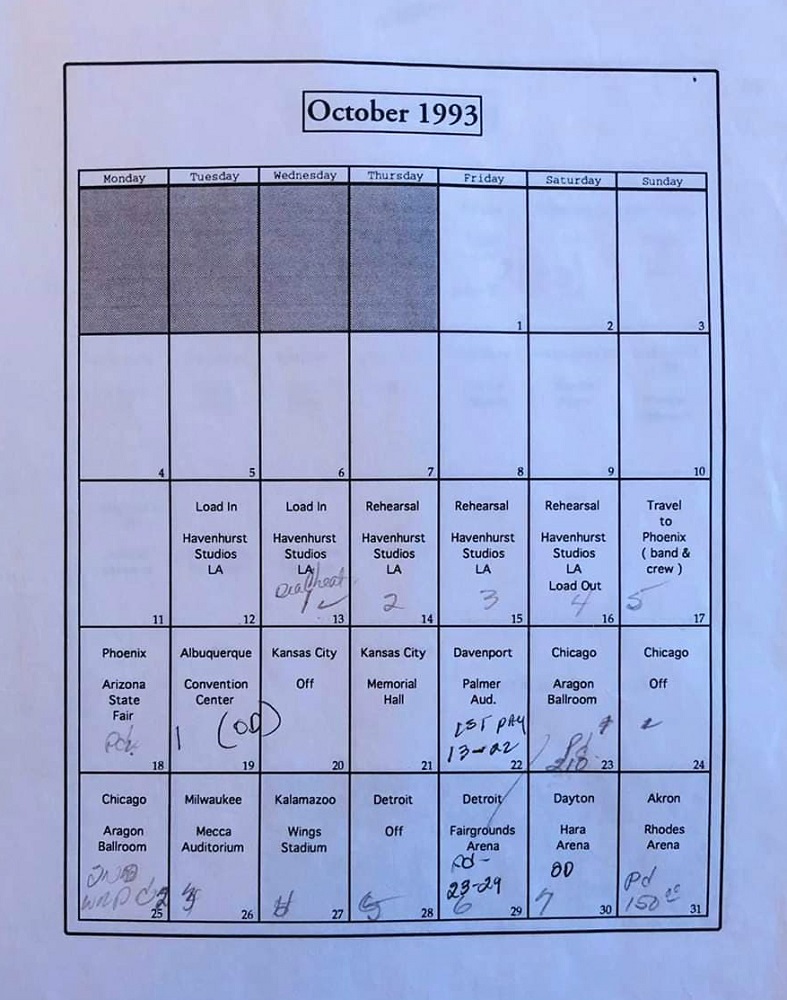 Images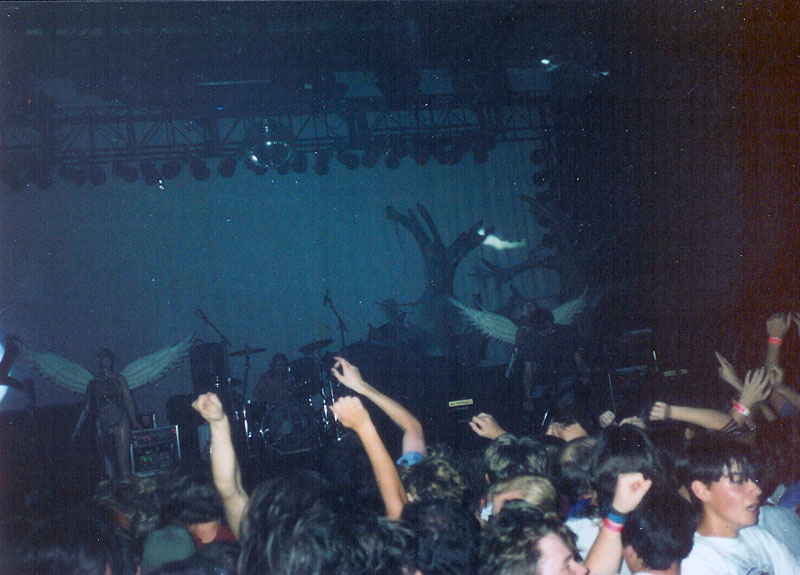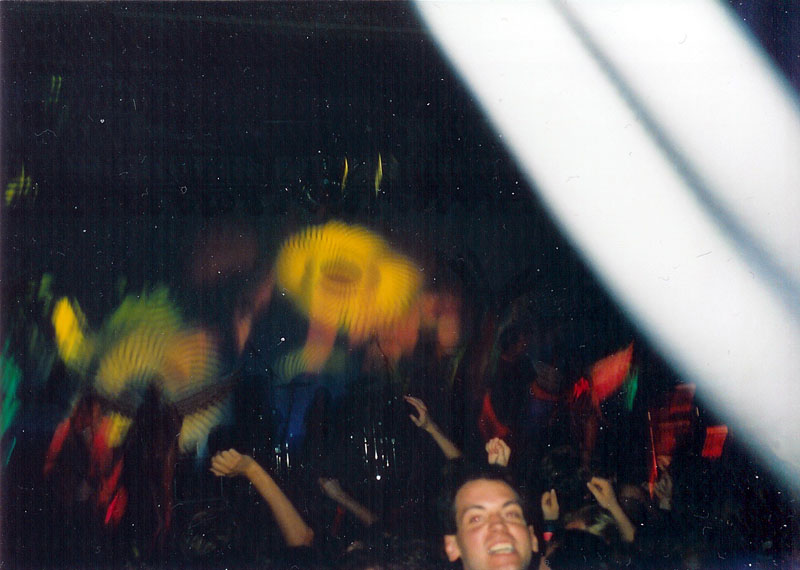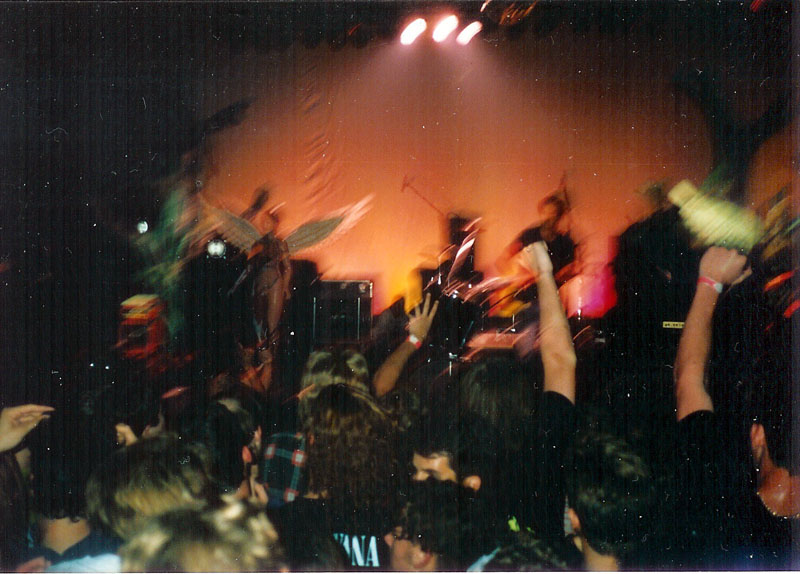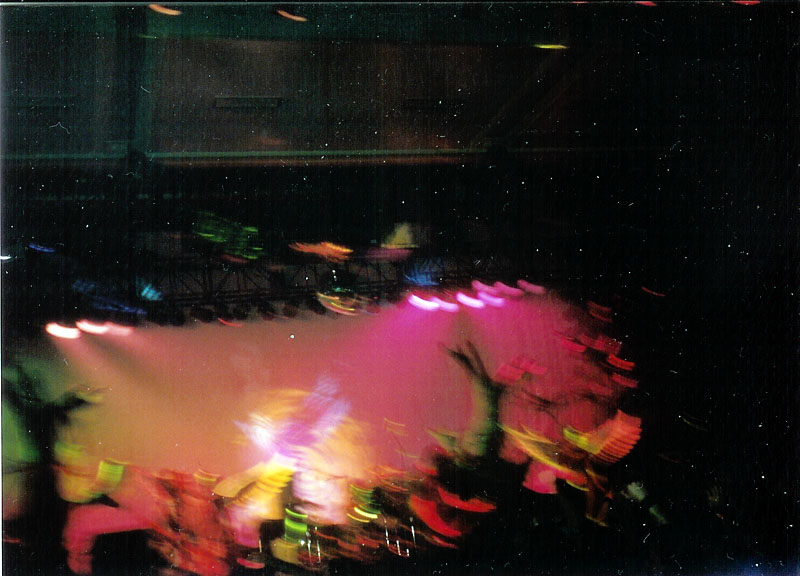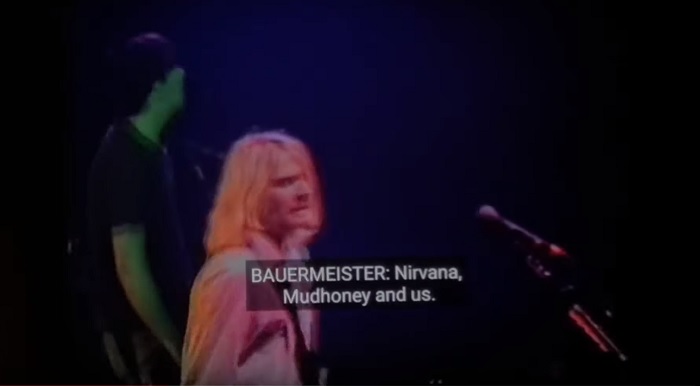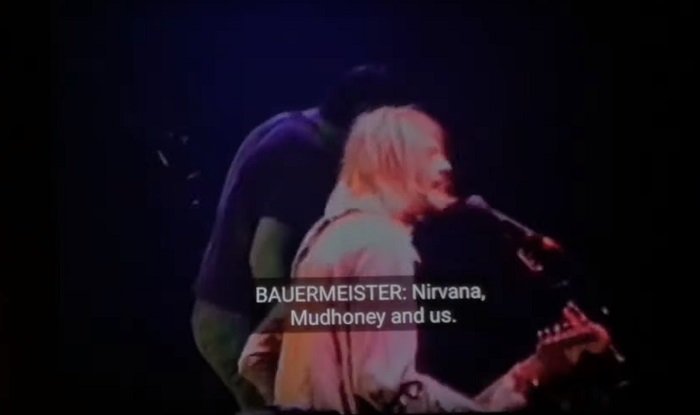 ---