October 7, 1991 - Omni-New Daisy Theatre, Memphis, TN, US
LIVE NIRVANA Concert Chronology October 7, 1991 - Omni-New Daisy Theatre, Memphis, TN, US
Artist
NIRVANA

Kurt Cobain (vocals, guitar)
Krist Novoselic (bass)
Dave Grohl (drums, backing vocals)
Crew
Monty Lee Wilkes (tour manager & sound engineer)
Myles Kennedy (monitor engineer & drum technician)
Nic Close (guitar technician)
Schedule
Load In

…:…

Soundcheck

…:…

Doors

19:30

Das Damen Showtime

…:…

NIRVANA Showtime

…:…
Soundcheck
No Info
Set Incomplete
Jesus Wants Me For A Sunbeam

Aneurysm

Drain You

School

Floyd The Barber

Smells Like Teen Spirit

About A Girl

Polly

Sliver

Love Buzz

Come As You Are

Negative Creep

Endless, Nameless
Set Range
Circulating Recordings
N/A
Uncirculated Recordings
It is not known whether this show was recorded, no tapes have surfaced to date.
Notes
The show was originally scheduled for one day later, but the venue, attendees, and memorabilia have confirmed that this is the correct date.
Krist started the show by impersonating Vanilla Ice explaining his theft of the music from Queen's "Under Pressure" for his own song "Ice Ice Baby."
Kurt was "really fucked up," according to a member of the security staff who was at the show.
There were about 200 people at the show, according to an attendee.
Press Reviews
Memorabilia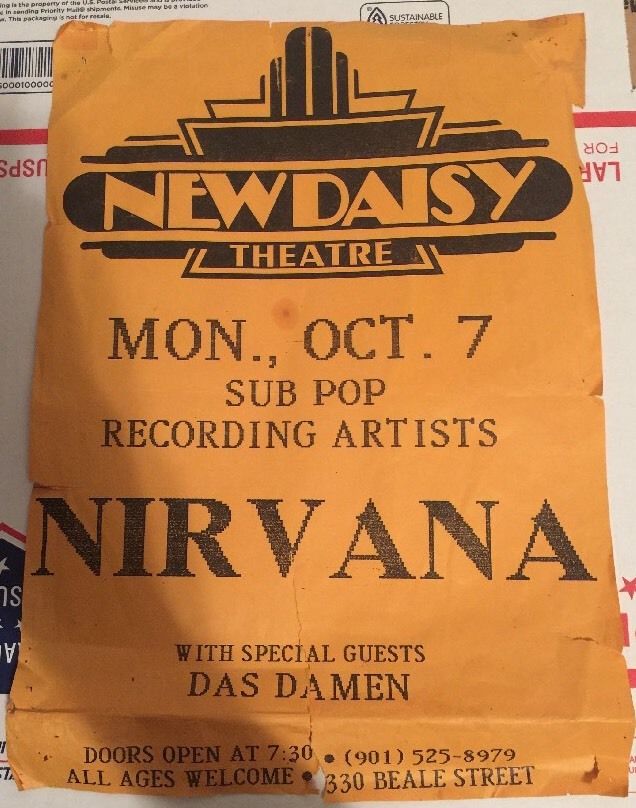 ---