March 02, 1991 - The Zoo, Boise, ID, US
LIVE NIRVANA Concert Chronology March 02, 1991 - The Zoo, Boise, ID, US
Artist
NIRVANA

Kurt Cobain (vocals, guitar)
Krist Novoselic (bass)
Dave Grohl (drums, backing vocals)
Schedule
Load In

…:…

Soundcheck

…:…

Doors

21:00

Anxiety Prophets Showtime

…:…

Blank Frank & The Tattooed Gods Showtime

…:…

NIRVANA Showtime

…:…
Soundcheck
No Info
Set
Love Buzz

Sliver

Dive

Floyd The Barber

Breed

Scoff

About A Girl

School

Swap Meet

Been A Son

Negative Creep

Blew

Lithium

Sifting

Territorial Pissings
Set Range
Circulating Recordings
Equipment:

Built In > Unknown

Lowest Generation:

VHS(1) > YouTube > MP4

Length / Sound Quality:

51:02 min / ??

Notes:

• Circulated in December 2020.
• The video was posted on YouTube in June 2017.
• "Love Buzz" cuts in and there is a video error during "Floyd The Barber" and the banter after, causing a cut.
Uncirculated Recordings
AMT #2
Someone can be seen videotaping the show from the back left side.
Notes
Before "About A Girl", Krist handed a thousand Dinar note to someone in the audience.
Press Reviews
Memorabilia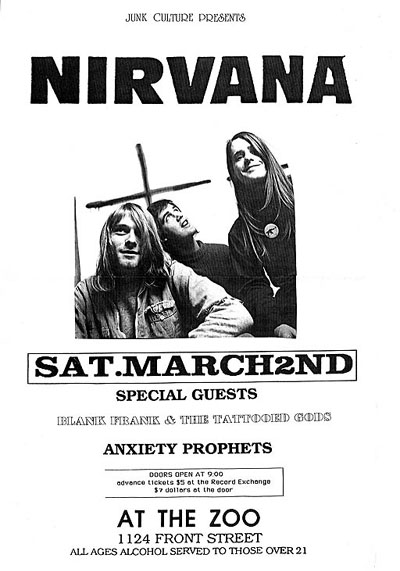 Images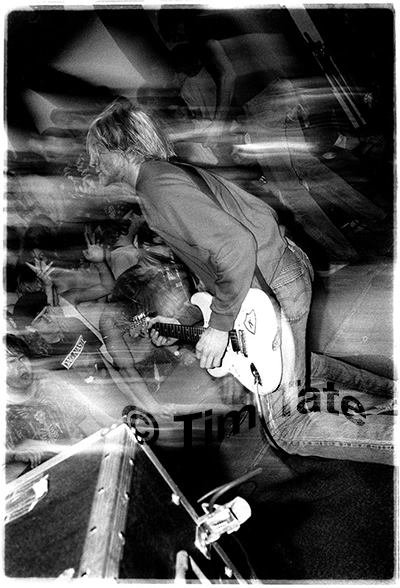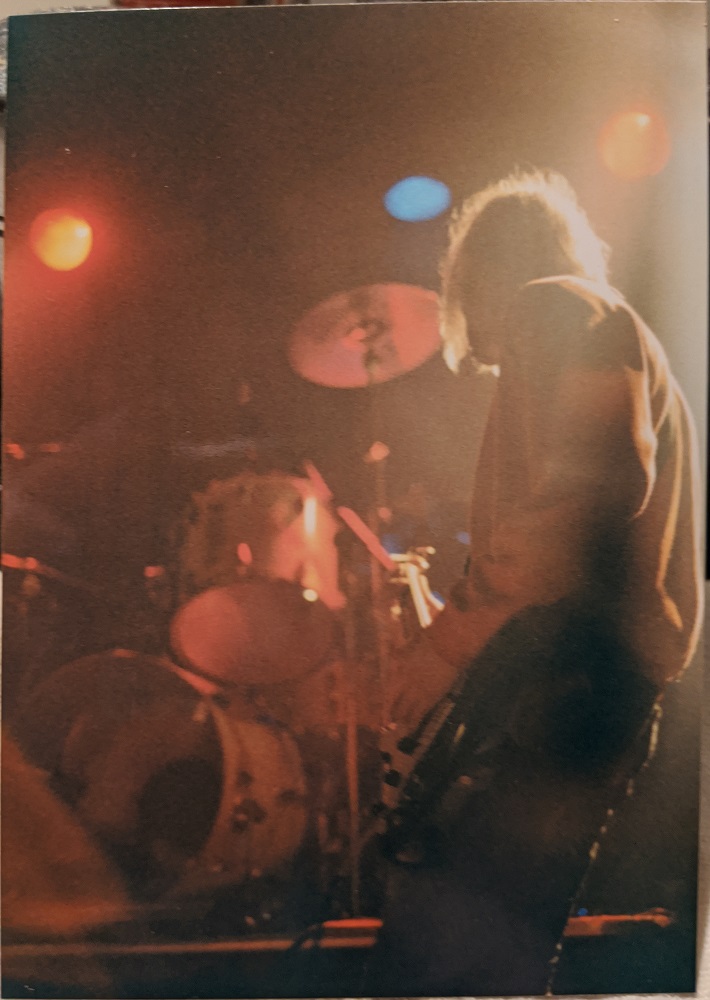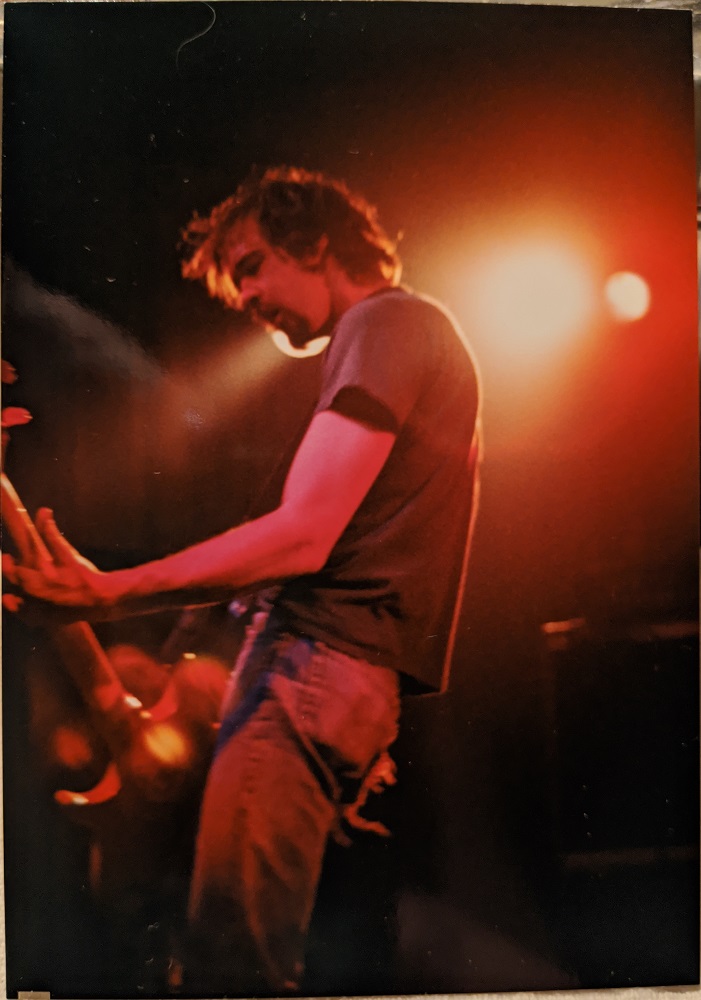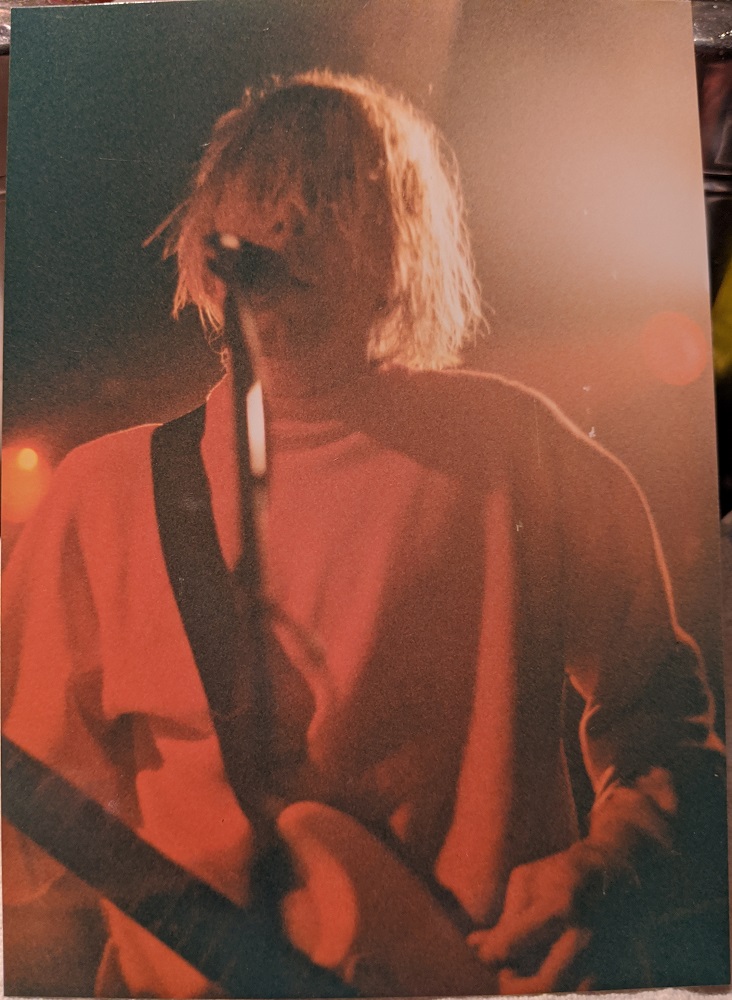 ---