January 19, 1990 - Rignall Hall, Olympia, WA, US
LIVE NIRVANA Concert Chronology January 19, 1990 - Rignall Hall, Olympia, WA, US
Artist
NIRVANA

Kurt Cobain (vocals, guitar)
Krist Novoselic (bass)
Chad Channing (drums)
Buyer
Reko Muse Gallery & Events
Schedule
Load In

…:…

Soundcheck

…:…

Doors

20:00

Beat Happening Showtime

…:…

NIRVANA Showtime

…:…

Melvins Showtime

…:…
Soundcheck
No Info
Set incomplete
Scoff

Floyd The Barber

Love Buzz

Dive

Polly

About A Girl

School

Sappy

Molly's Lips

Spank Thru

Breed
Set Range
Circulating Recordings
Equipment:

Built In > Panasonic PV-330

Lowest Generation:

VHS(M) > DVDR/FLAC

Length / Sound Quality:

16:06 min / 7.5

Notes:

• Circulated in December 2011.
• Amateur video, shot from the left side of the stage.
• Includes "Scoff" (includes only the very beginning), "Floyd The Barber" (cuts in), "Love Buzz" (cuts in), "Dive" (cuts in), "Polly' (cuts in and cuts out), "About A Girl" (cuts in), "Sappy" (cuts in) and "Spank Thru" (cuts in, cut within and cuts out).
• Has some special effects.
Uncirculated Recordings
No Info
Notes
The handwritten setlist simply says "D Songs" at the end, referring to songs in drop-D tuning, likely including at least "Been A Son," "Negative Creep," and "Blew."
As a joke costume, Kurt used stage blood to draw needle marks on his arms.
Krist wore an old-lady-style dress and was drinking from a jug of wine.
The crowd was very intense. Some people in the audience were even swinging from the overhead pipes.
Press Reviews
Memorabilia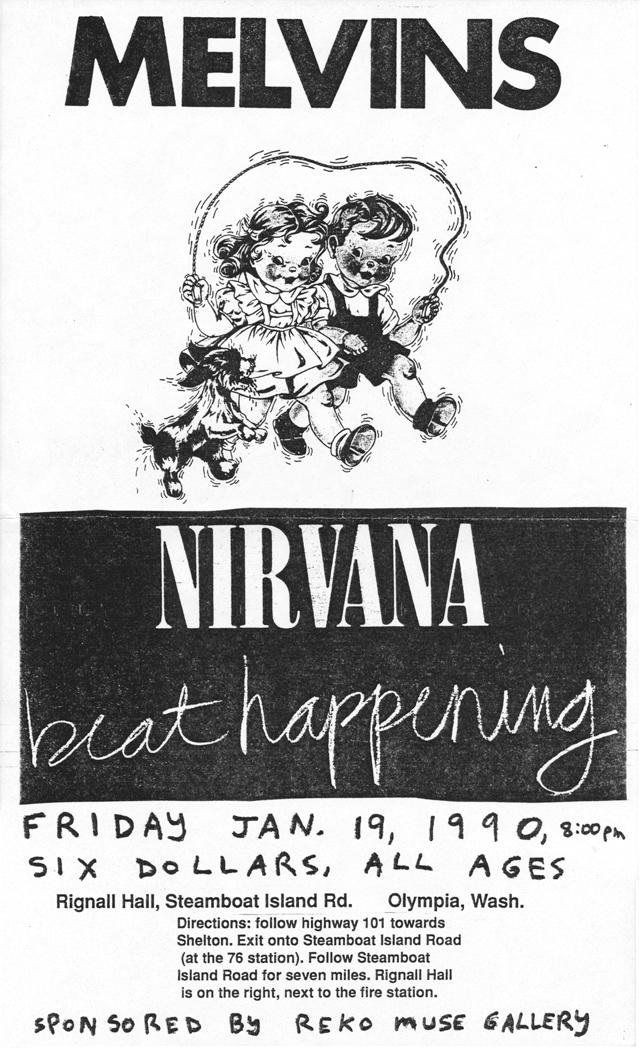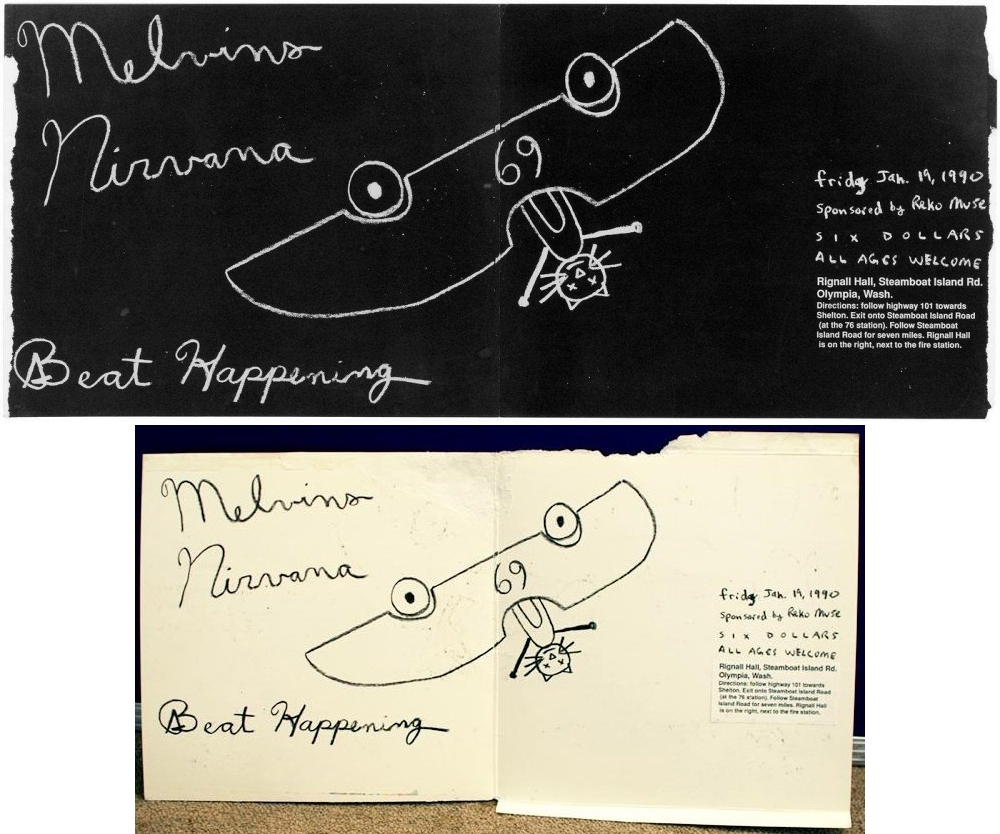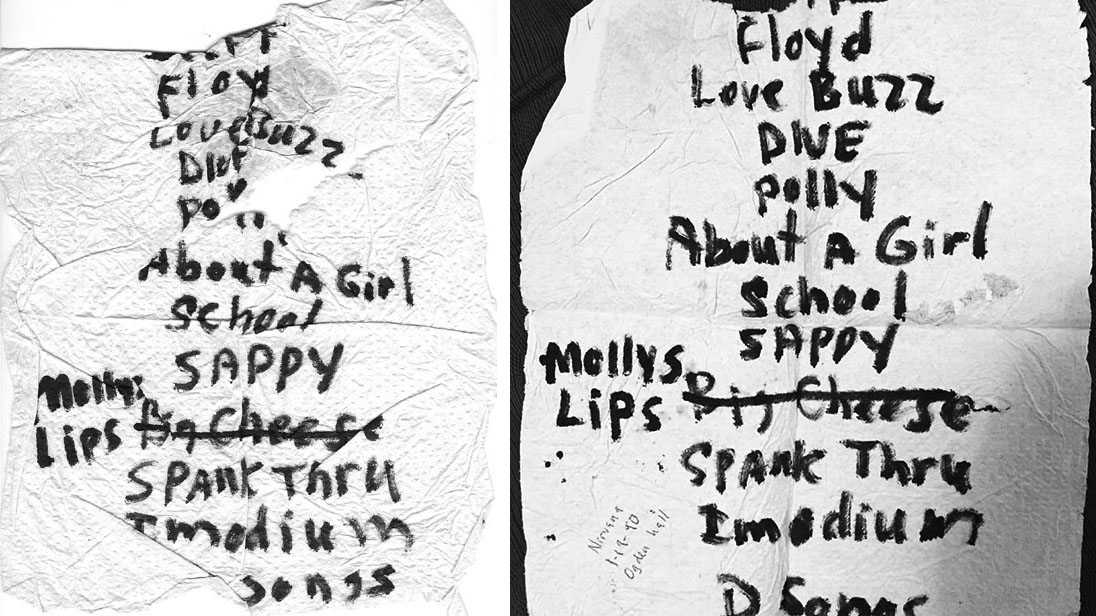 Images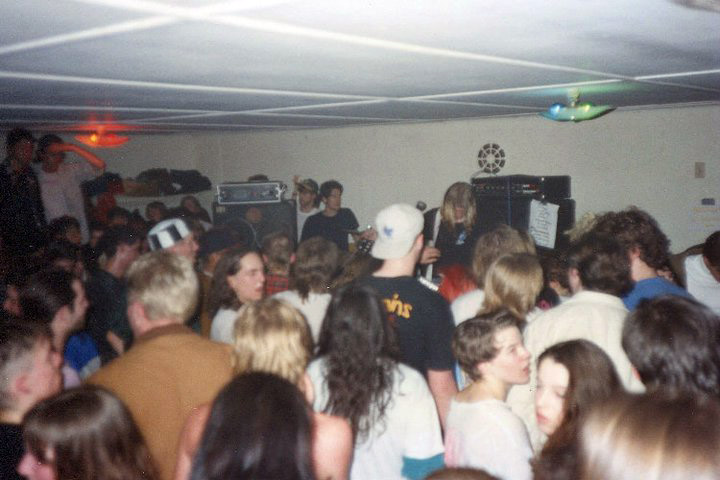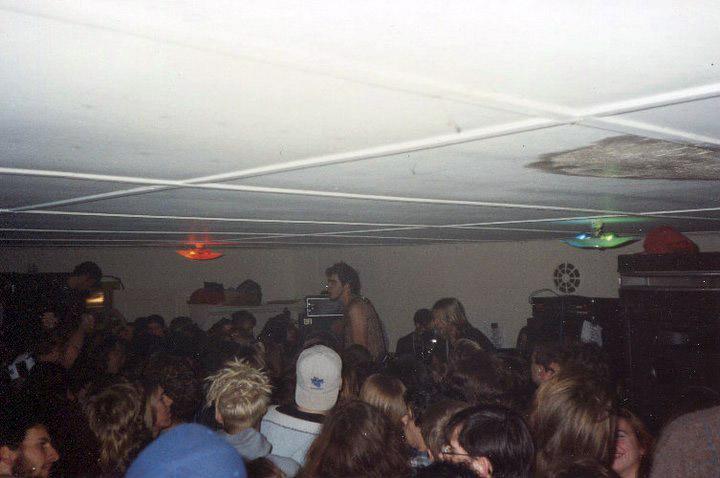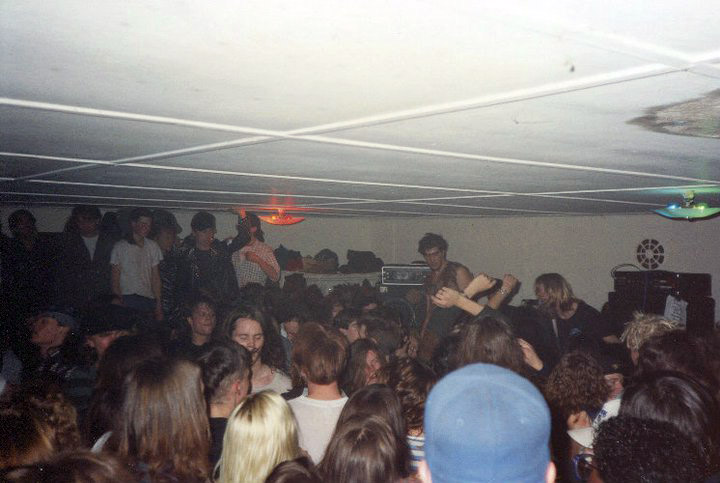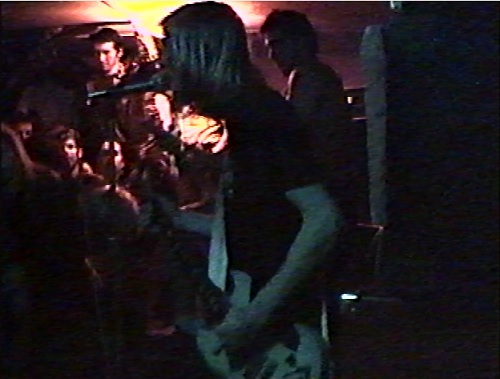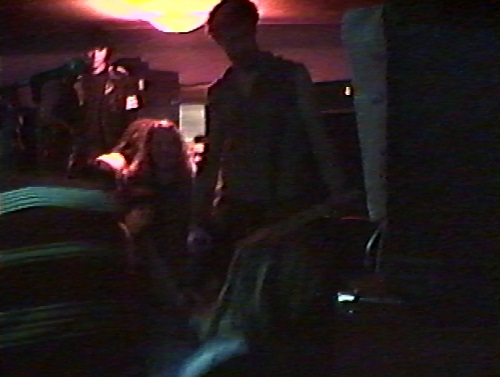 ---