November 25, 1989 - Fri-Son, Fribourg, CH
LIVE NIRVANA Concert Chronology November 25, 1989 - Fri-Son, Fribourg, CH
Artist
NIRVANA

Krist Novoselic (bass)
Chad Channing (??)

Tad Doyle (drums)
Edwin Heath (guitar)
Crew
Edwin Heath (tour manager)
Craig Montgomery (sound engineer)
Schedule
Load In

16:00

Soundcheck

16:00

Doors

21:00

NIRVANA Showtime

…:…

TAD Showtime

…:…
Soundcheck
No Info
Set Incomplete
Pipeline

jam

Heartbreaker

jam
Set Range
Circulating Recordings
N/A
Uncirculated Recordings
SBD #1
The club recorded the show, but the tape has either been lost or stolen.
The Swiss radio station Couleur3 has a copy of the show, but they signed a legal agreement to not give out any copies.
AMT #1
It is rumored that the show was recorded.
Notes
According to a review published in a local newspaper, Kurt Cobain was sick or had a sore throat and didn't show up at all for the show.
Krist Novoselic, Edwin Heath and Tad Doyle improvised a 15-minute jam session.
It was not confirmed if Chad Channing was also present in the jam.
Press Reviews
Memorabilia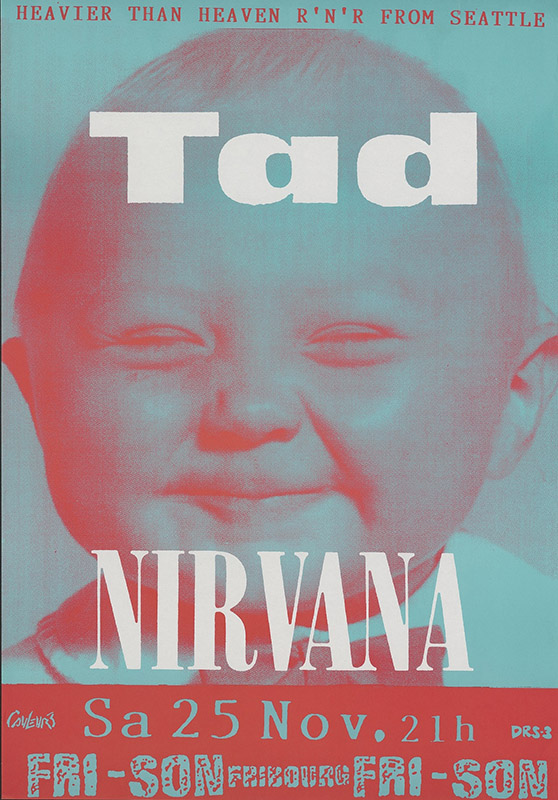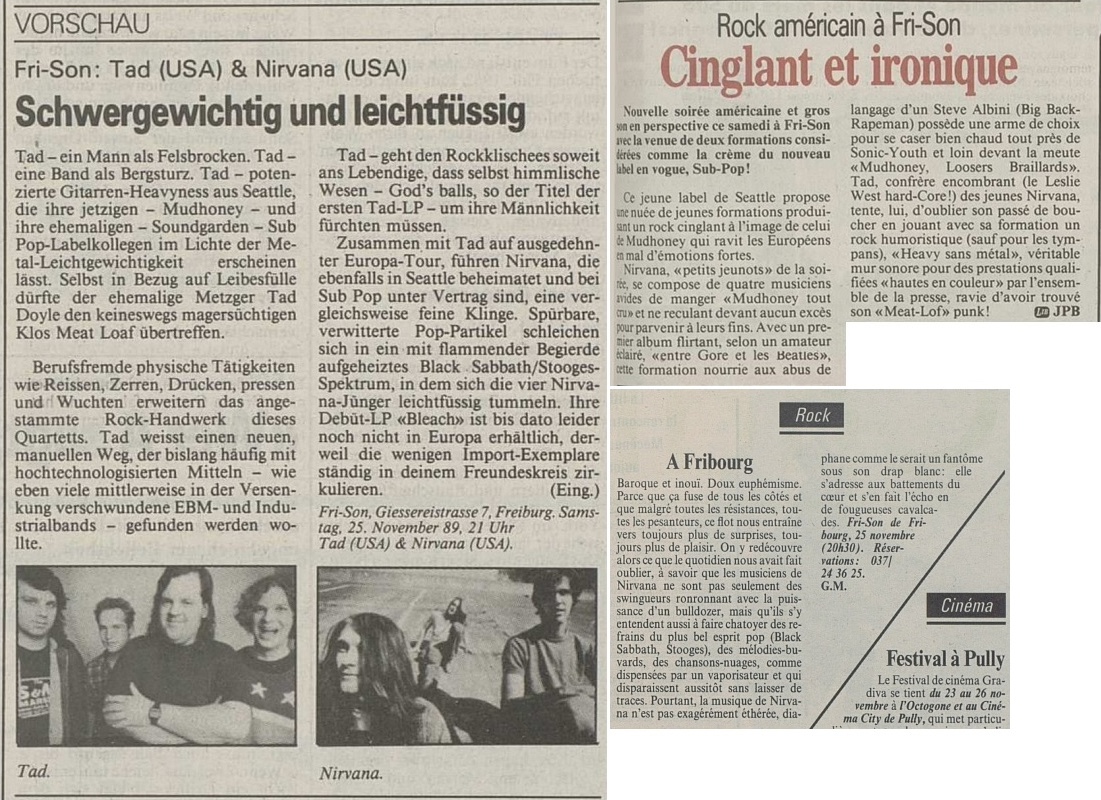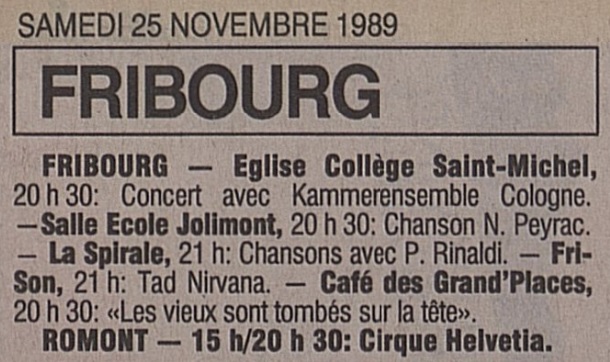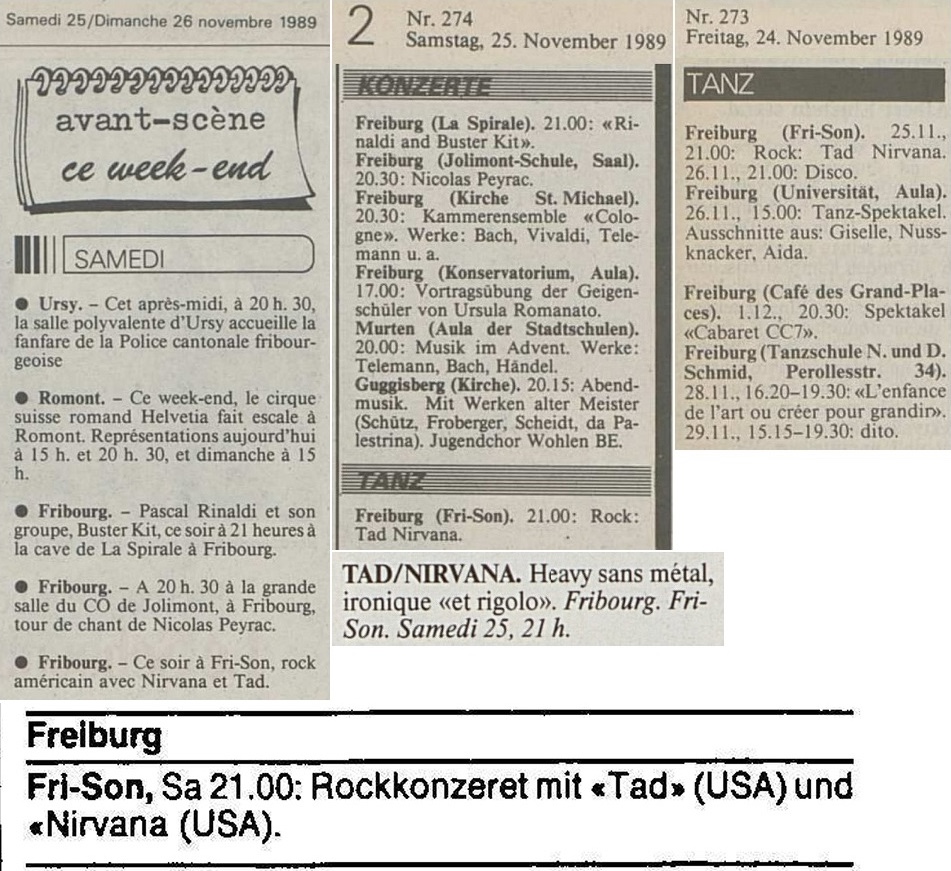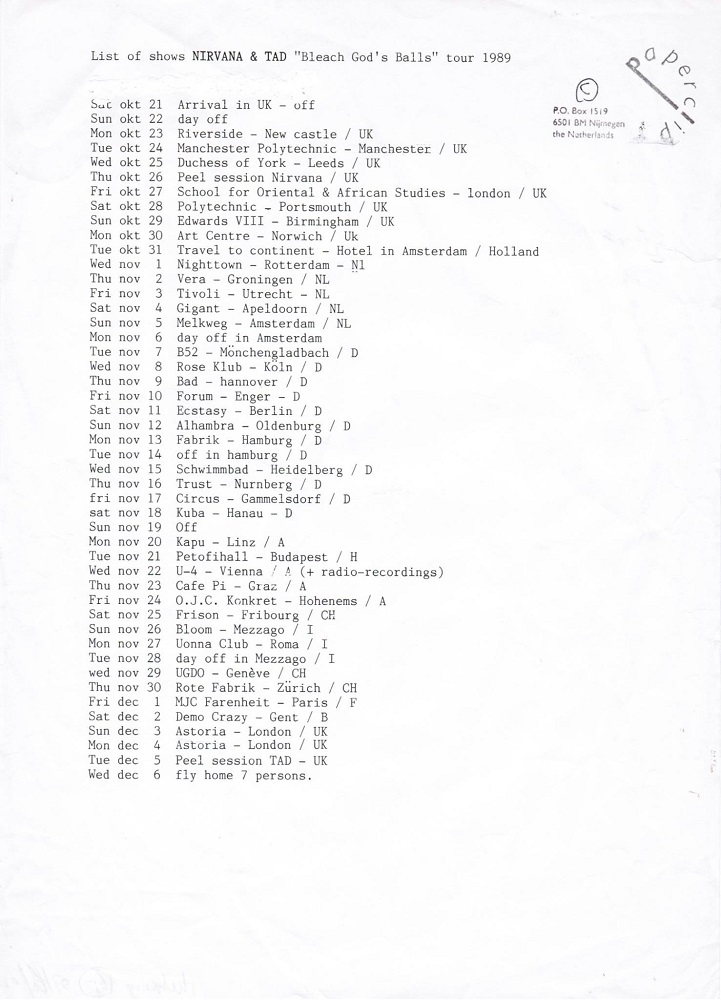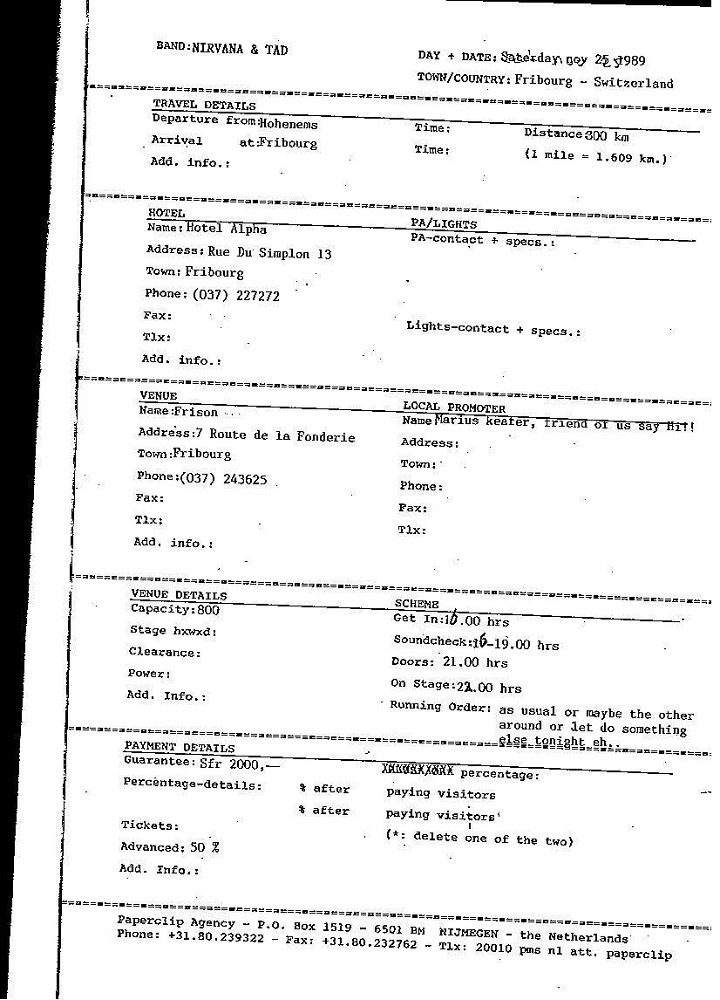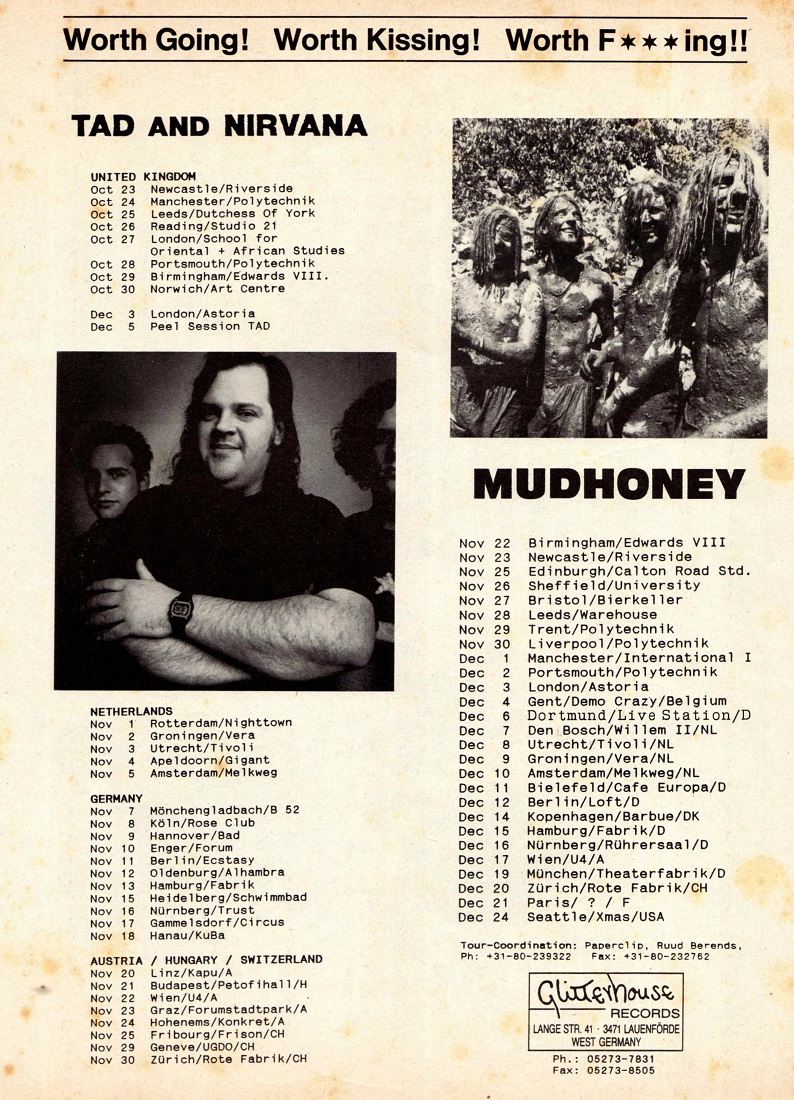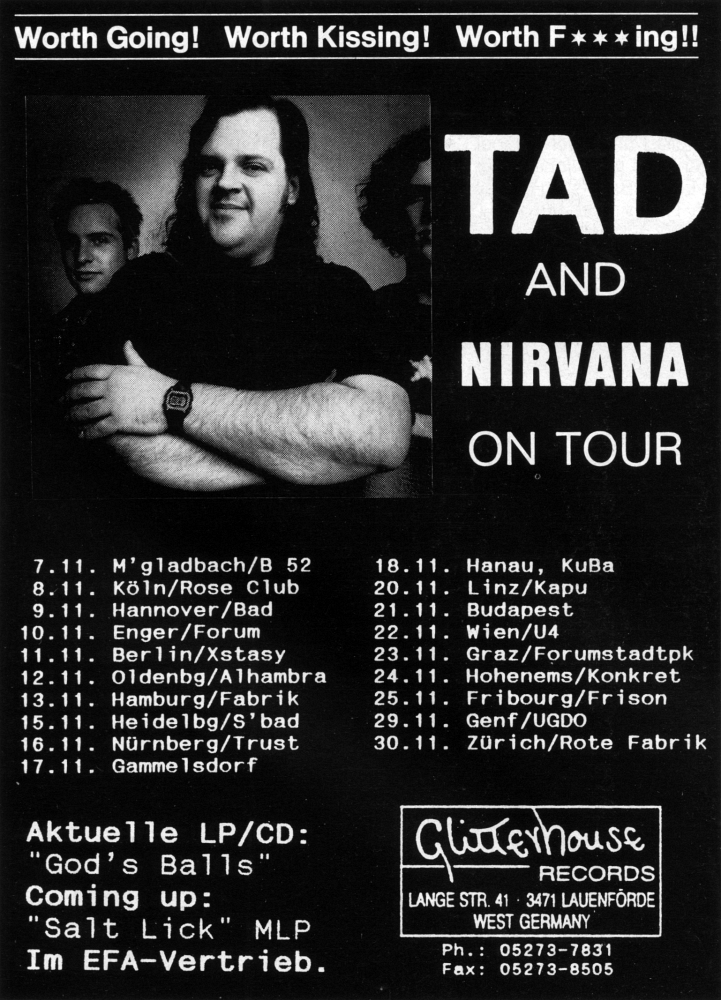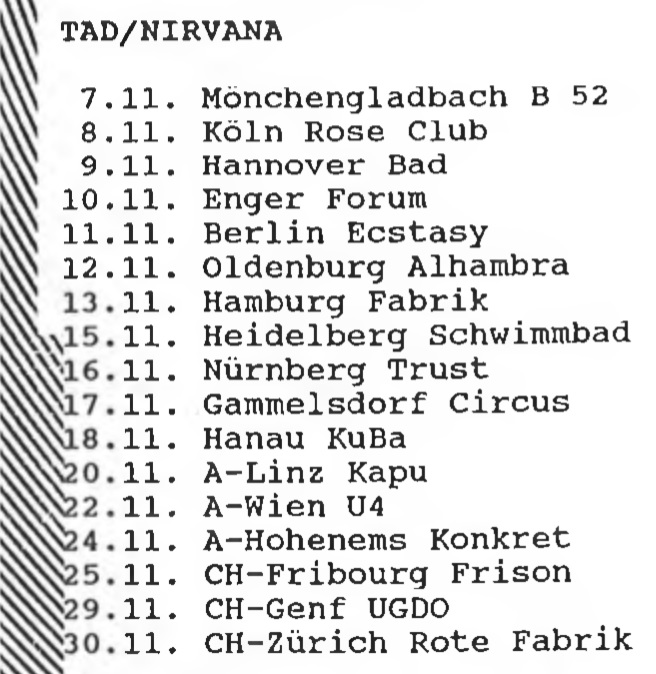 ---