November 24, 1989 - Konkret, Hohenems, AT
LIVE NIRVANA Concert Chronology November 24, 1989 - Konkret, Hohenems, AT
Artist
NIRVANA

Kurt Cobain (vocals, guitar)
Krist Novoselic (bass)
Chad Channing (drums)
Crew
Edwin Heath (tour manager)
Craig Montgomery (sound engineer)
Schedule
Load In

16:00

Soundcheck

17:00

Doors

19:00

Act 1 Showtime

…:…

Act 2 Showtime

…:…
Soundcheck
No Info
Set
No Info
Circulating Recordings
N/A
Uncirculated Recordings
It is not known whether this show was recorded, no tapes have surfaced to date.
Notes
There were, at most, twelve people at the show, according to the show's promoter.
Krist remembers a bunch of "inbred villagers" at this show who shouted things like, "Come on, bay-beee, play something hea-veee," and, "Play some rock and roll, bay-beee!"
Press Reviews
Memorabilia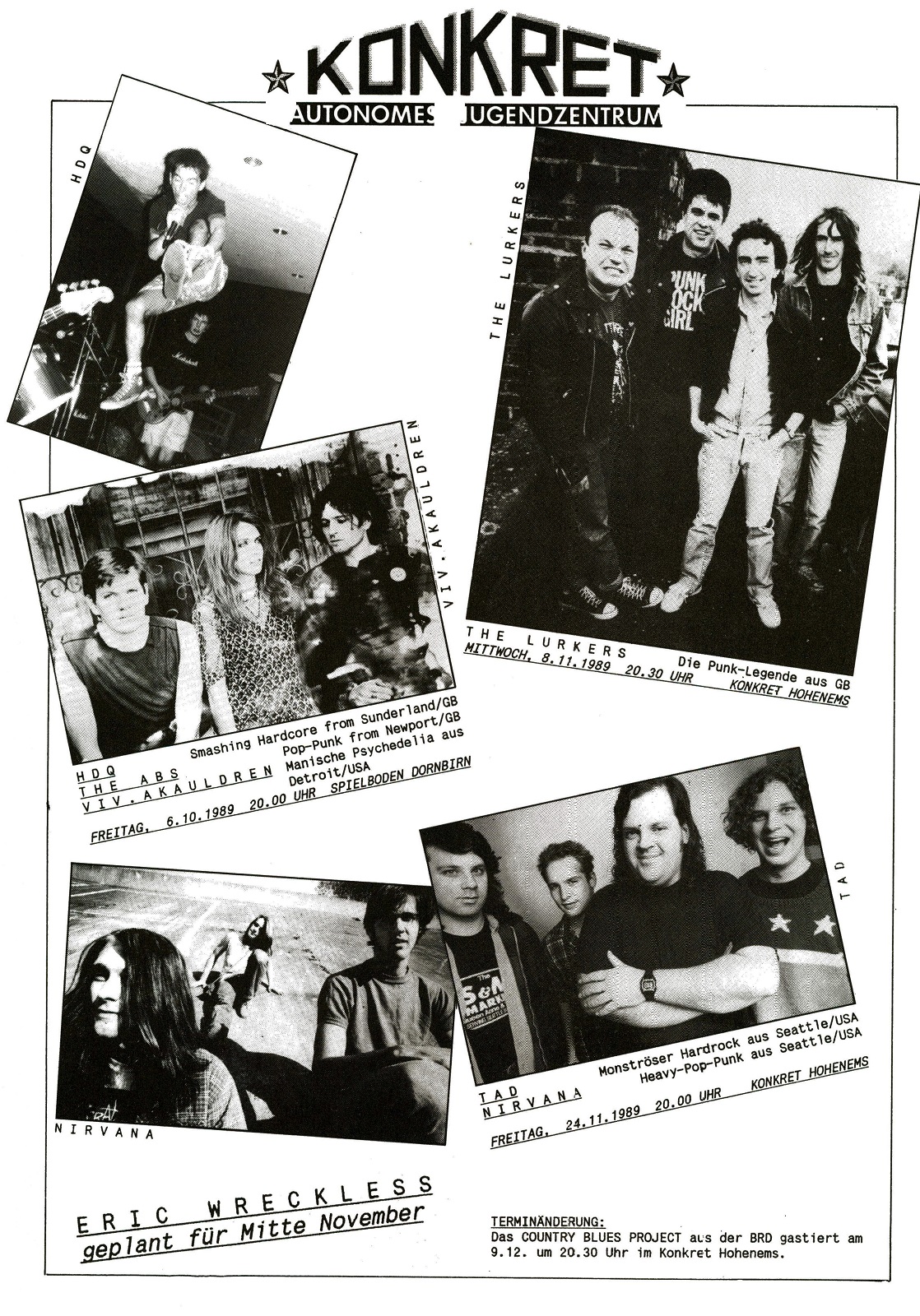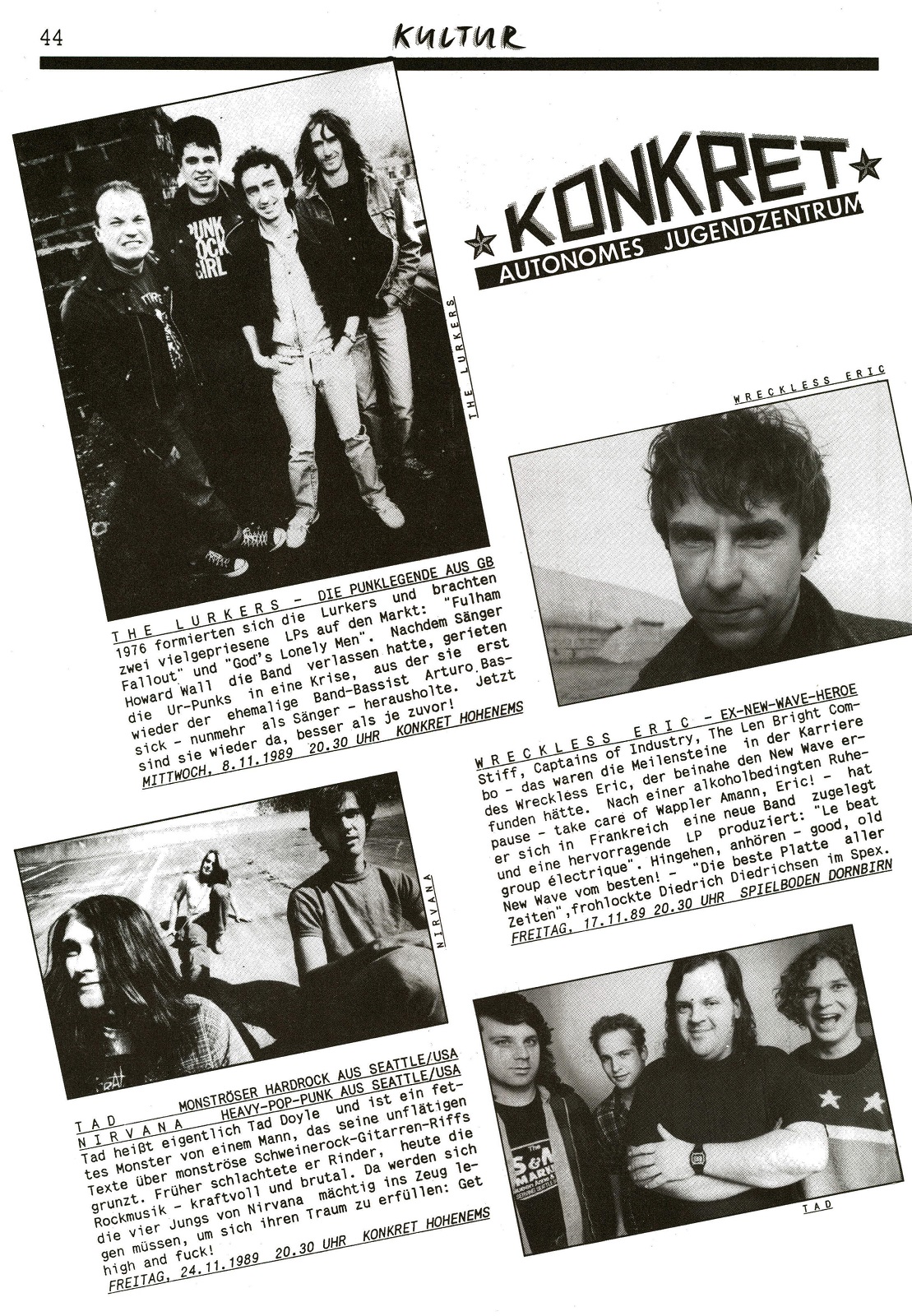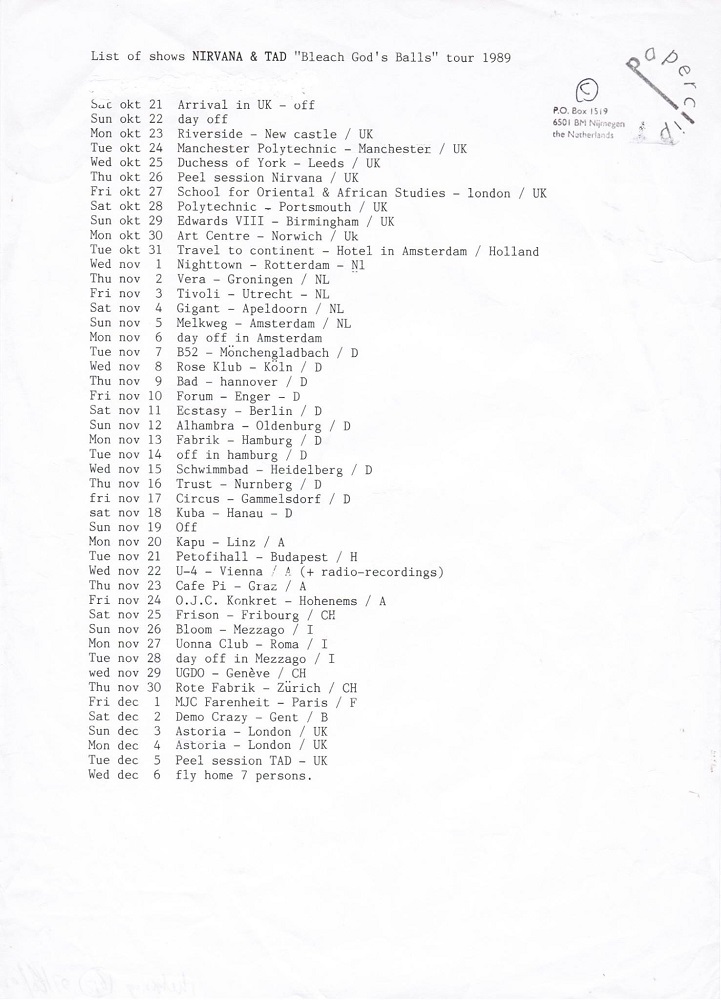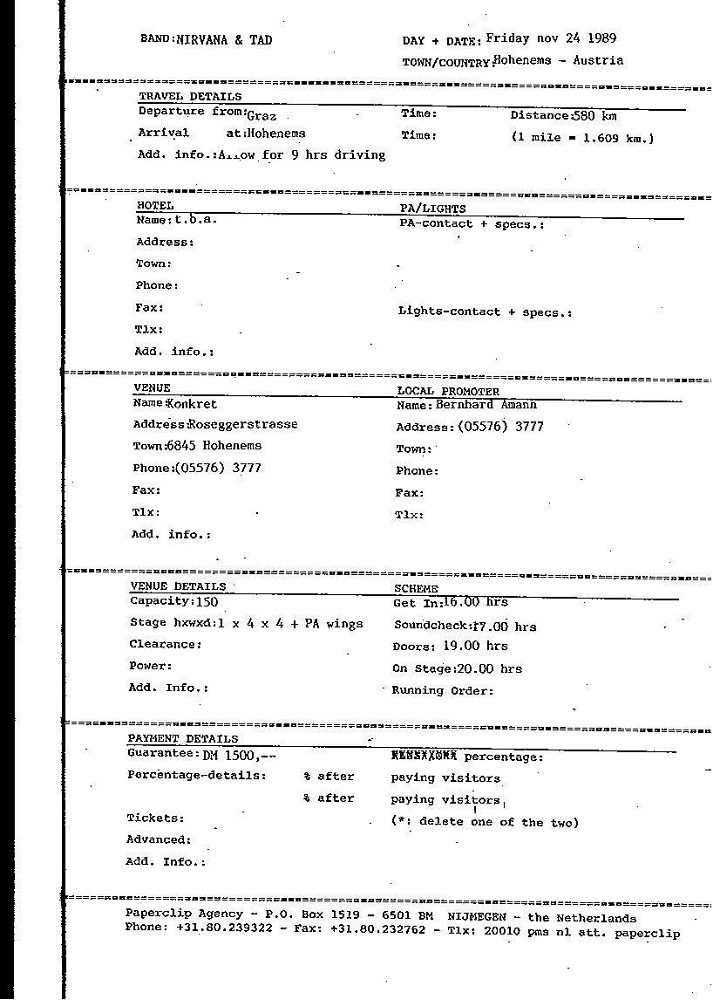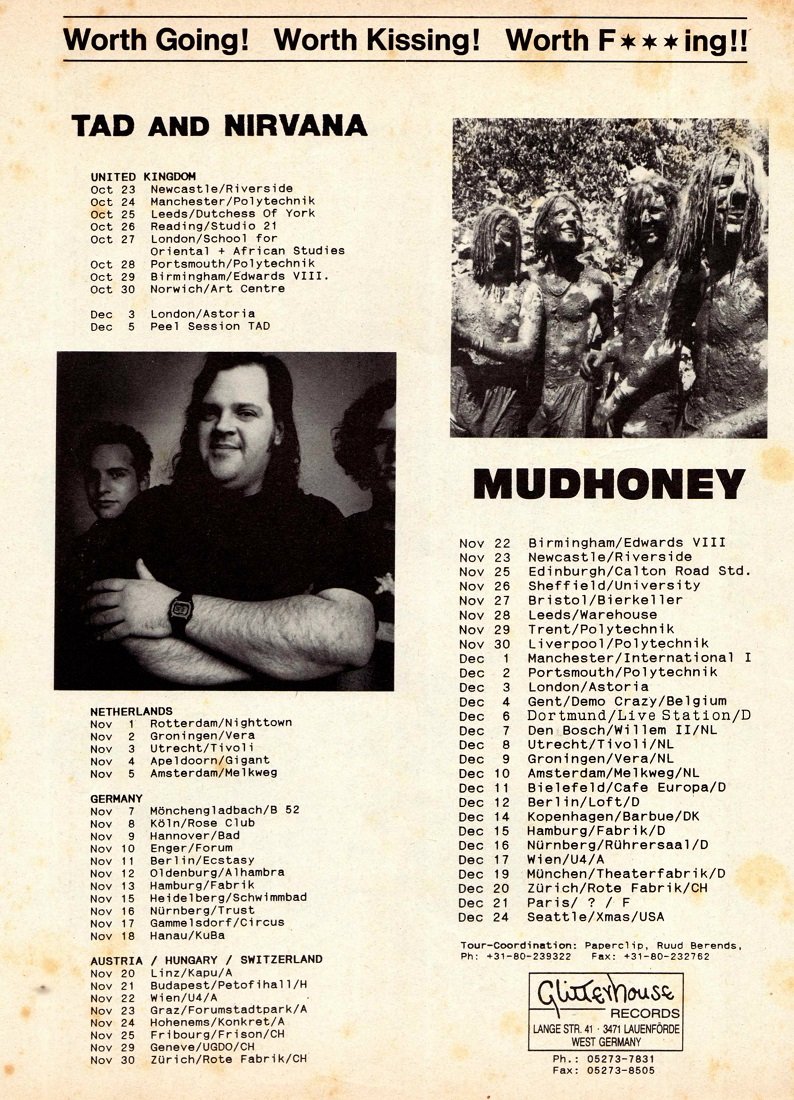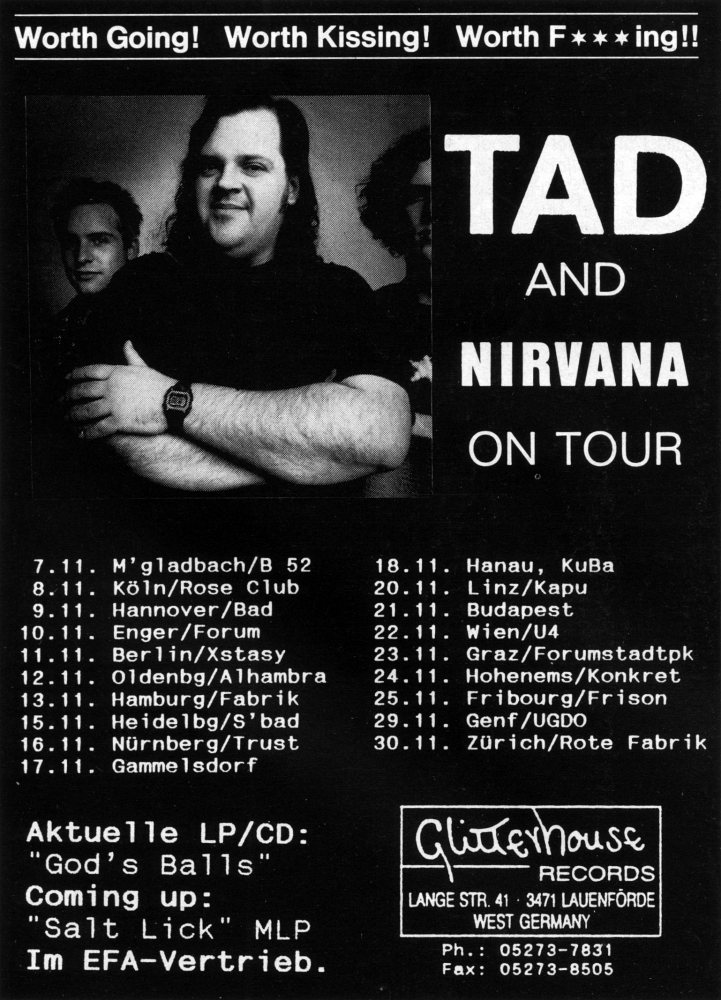 ---