October 7, 1989 - The Outhouse, Lawrence, KS, US
LIVE NIRVANA Concert Chronology October 7, 1989 - The Outhouse, Lawrence, KS, US
Artist
NIRVANA

Kurt Cobain (vocals, guitar)
Krist Novoselic (bass)
Chad Channing (drums)
Schedule
Load In

18:00

Soundcheck

19:30

Doors

20:00

Piston Grind Showtime

…:…

NIRVANA Showtime

…:…

24-7 Spyz Showtime

…:…
Soundcheck
No Info
Set
No Info
Circulating Recordings
N/A
Uncirculated Recordings
It is not known whether this show was recorded, no tapes have surfaced to date.
Notes
There were about 100-150 people at the show, according to attendees.
Chad's floor tom repeatedly fell over during the show, prompting him to eventually toss it off the stage out of frustration, according to an attendee.
Press Reviews
Memorabilia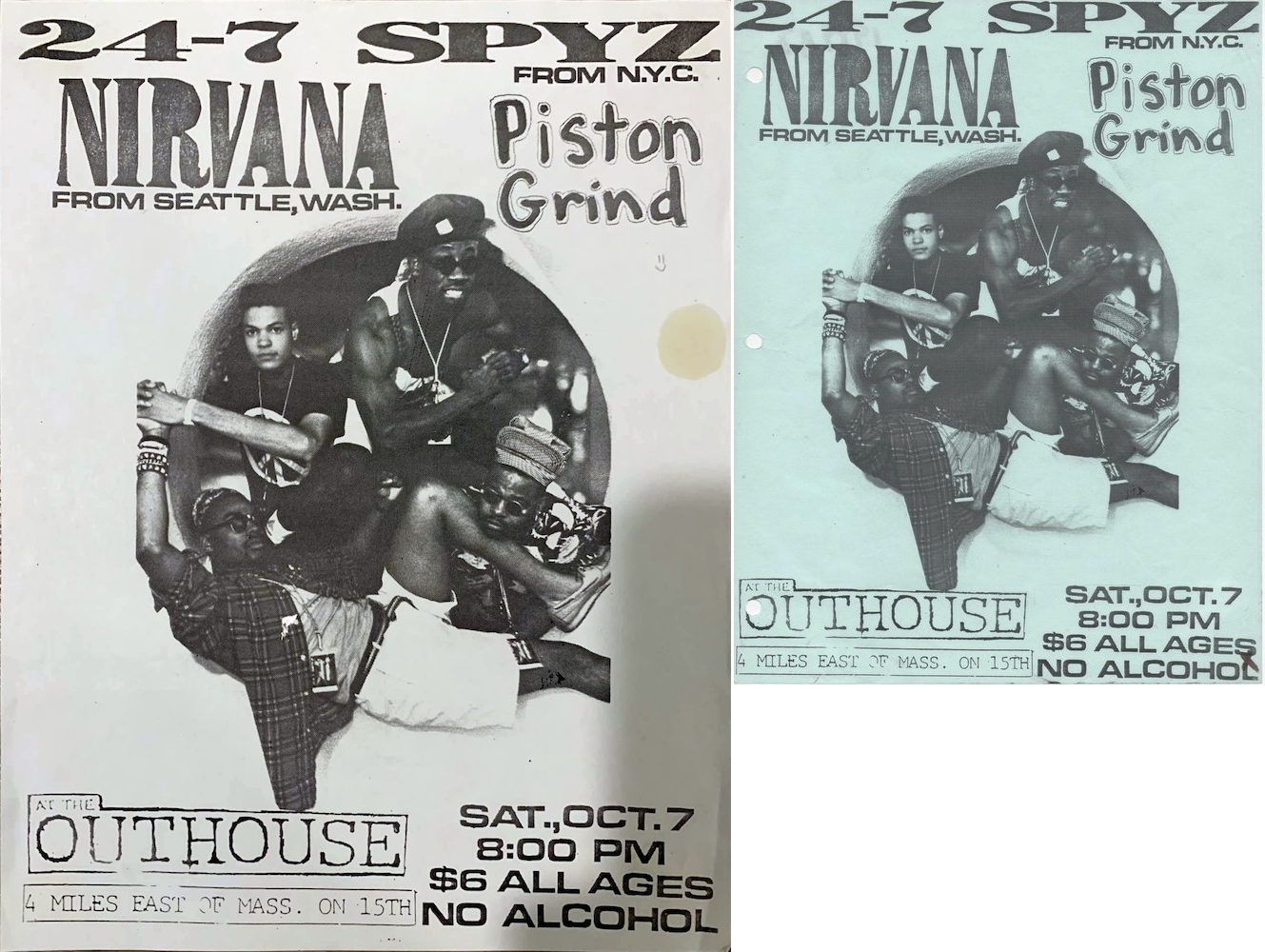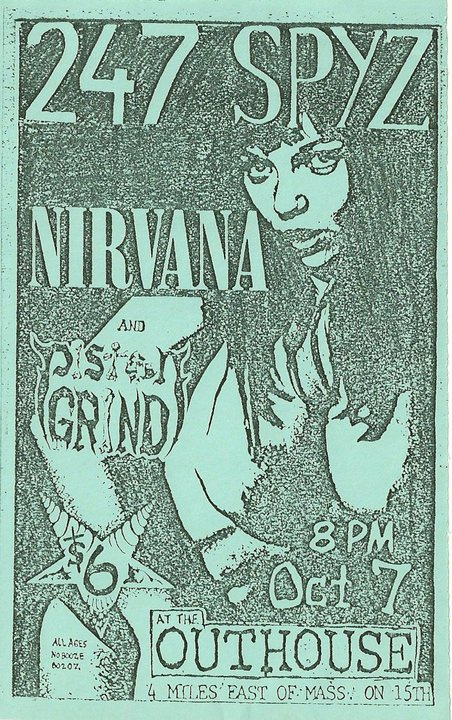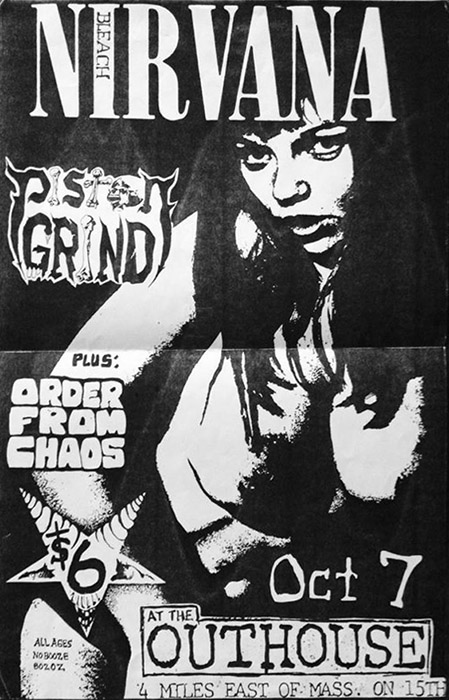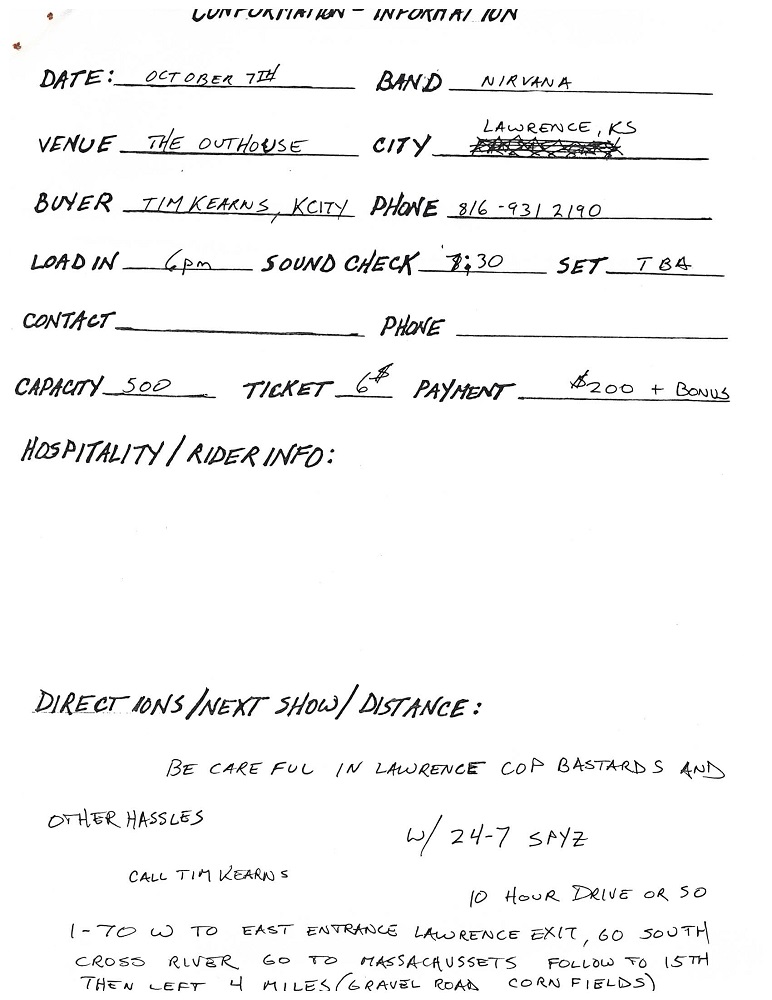 ---