July 09, 1989 - The Sonic Temple, Masonic Temple, Wilkinsburg, PA, US
LIVE NIRVANA Concert Chronology July 09, 1989 - The Sonic Temple, Masonic Temple, Wilkinsburg, PA, US
Artist
NIRVANA

Kurt Cobain (vocals, guitar)
Krist Novoselic (bass)
Chad Channing (drums)
Jason Everman (guitar)
Schedule
Load In

…:…

Soundcheck

…:…

Doors

20:30

Worm Mart Showtime

…:…

NIRVANA Showtime

…:…
Soundcheck
No Info
Set
School

Floyd The Barber

Love Buzz

Spank Thru

Paper Cuts

Polly

Scoff

Big Cheese

About A Girl

Dive

Blandest

Negative Creep

Blew
Set Range
Circulating Recordings
No Info
Uncirculated Recordings
AUD #1
It is rumored that this show and 09/30/91 were taped by someone who refuses to trade.
Notes
The set above comes from the band's handwritten setlist.
It is rumored that there were only about twenty people at the show.
The opening band was mistakenly billed as "Worm Art" but their name was Worm Mart.
Krist kept messing up the intro to "About a Girl," so he stepped into the doorway of the band room, away from all the staring eyes and the pressure, so he could concentrate and play the intro right.
At the end of the concert Kurt Cobain smashed his sunburst Fender Mustang beyond repair.
Press Reviews
Memorabilia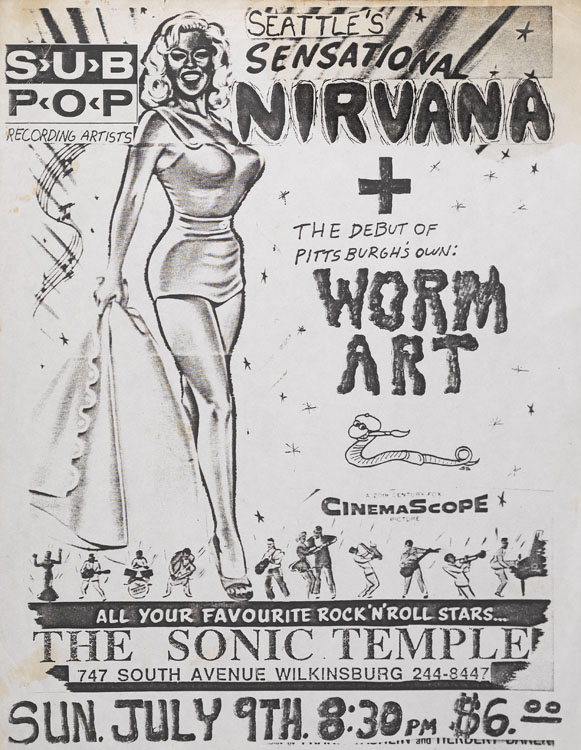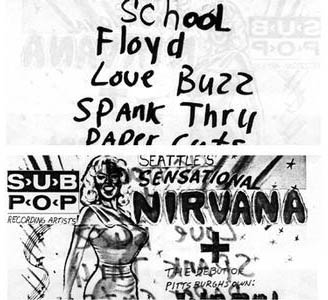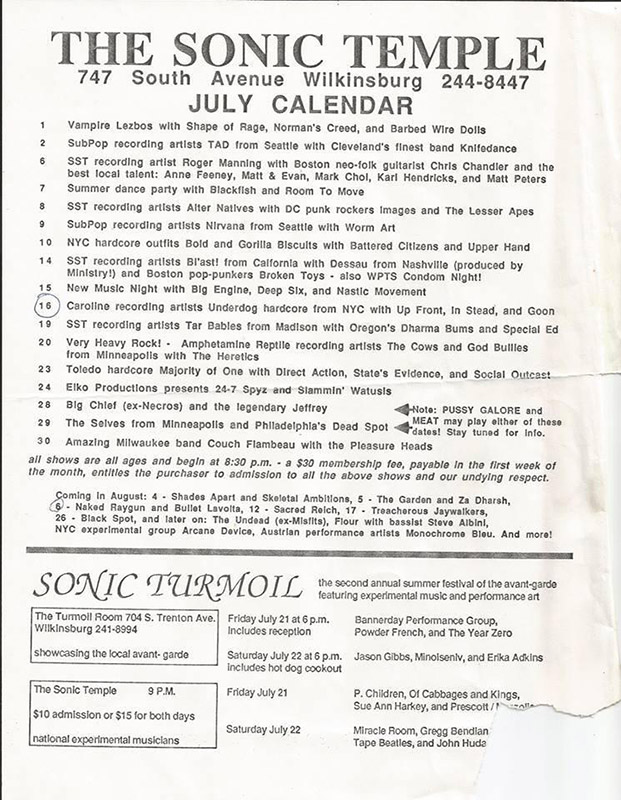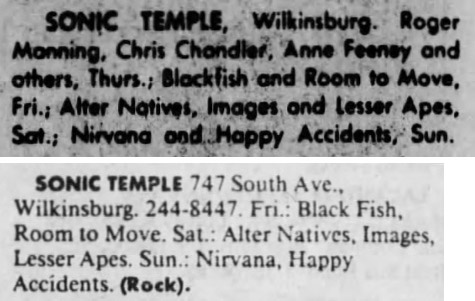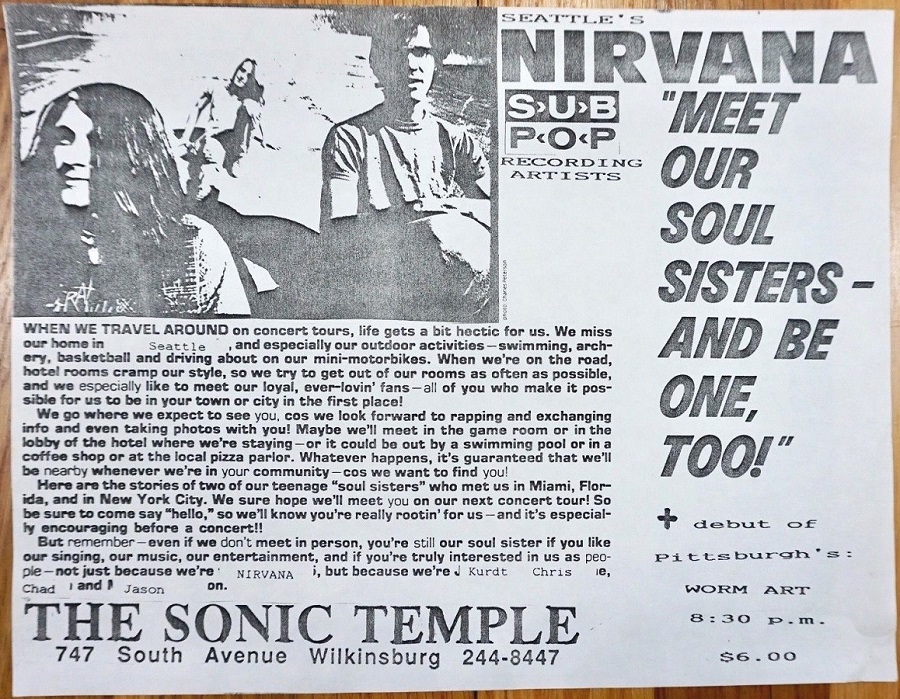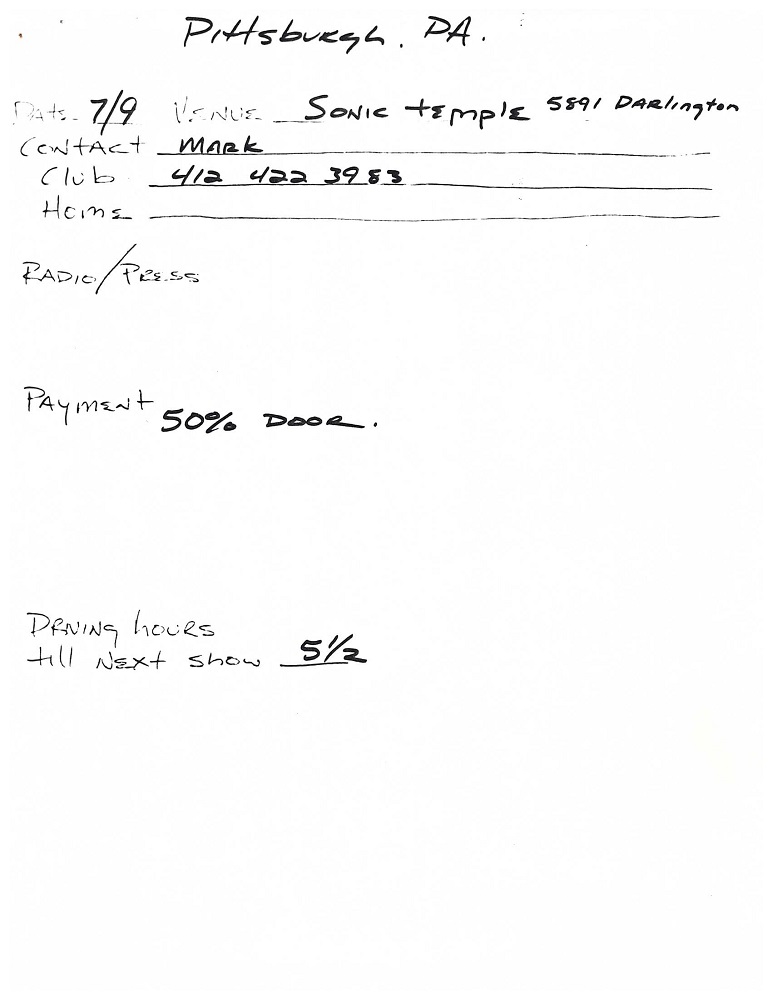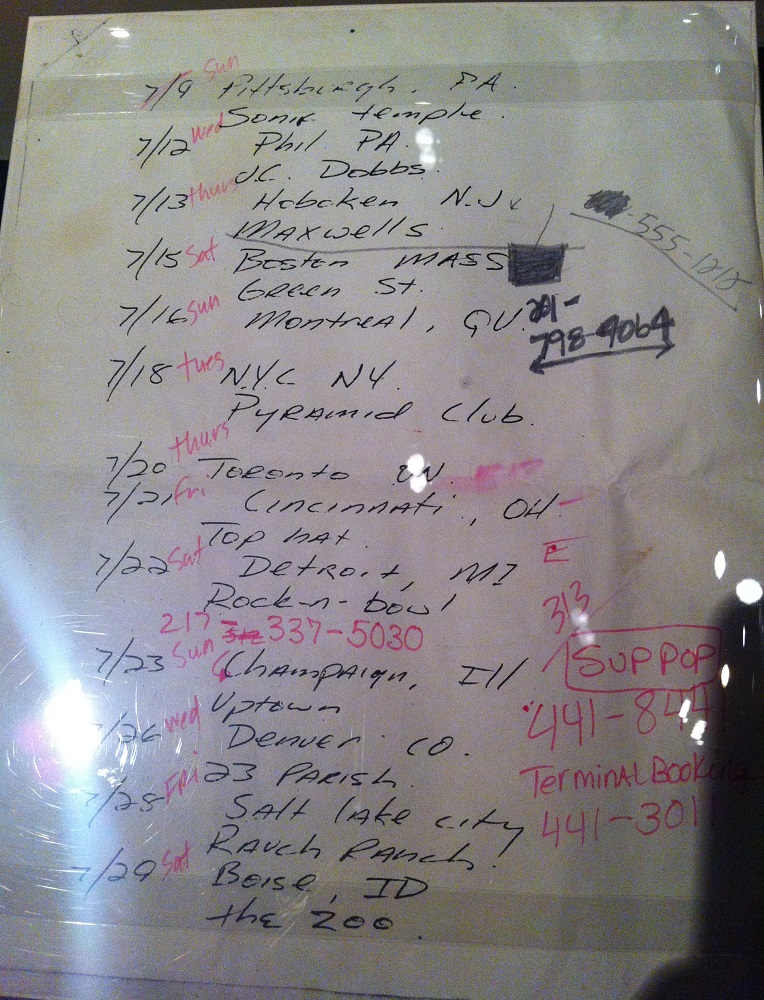 Images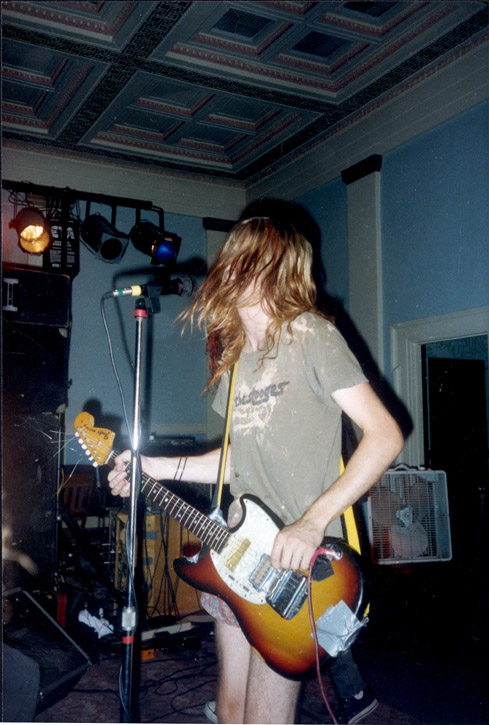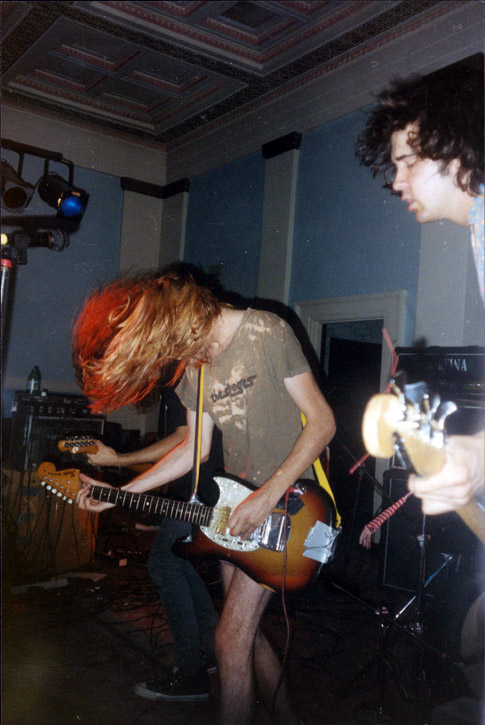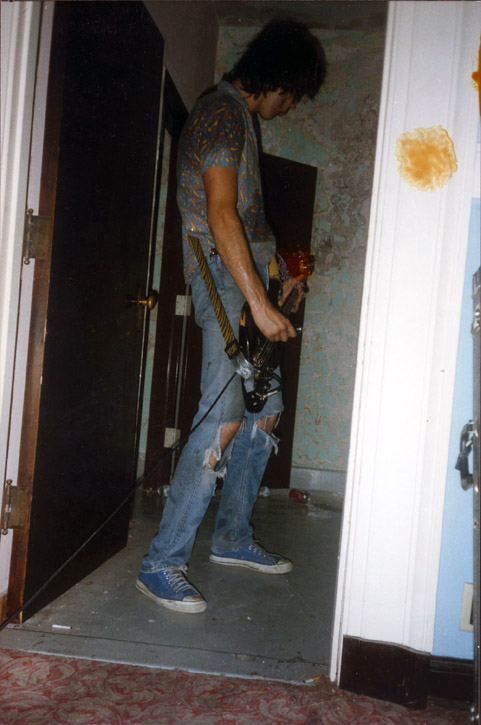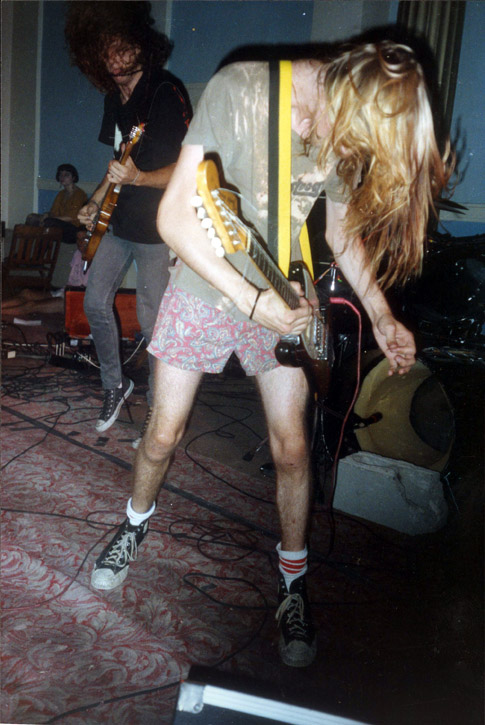 ---