May 27, 1988 - The Big Pointy House, Olympia, WA, US
LIVE NIRVANA Concert Chronology May 27, 1988 - The Big Pointy House, Olympia, WA, US
Artist
NIRVANA

Kurt Cobain (vocals, guitar)
Krist Novoselic (bass)
Dave Foster ?? (drums)
Chad Channing ?? (drums)
Schedule
Load In

…:…

Soundcheck

…:…

Doors

…:…

Sister Skelter Showtime

…:…

S.G.M

…:…

NIRVANA Showtime

…:…
Soundcheck
No Info
Set
No Info
Circulating Recordings
N/A
Uncirculated Recordings
It is not known whether this show was recorded, no tapes have surfaced to date.
Notes
It is assumed that Dave Foster played drums but one attendee said he was standing next to Dave while Nirvana was playing and he wasn't too happy because Chad was drumming that night.
This was a birthday party for Chris Quinn of Sister Skelter.
Press Reviews
Memorabilia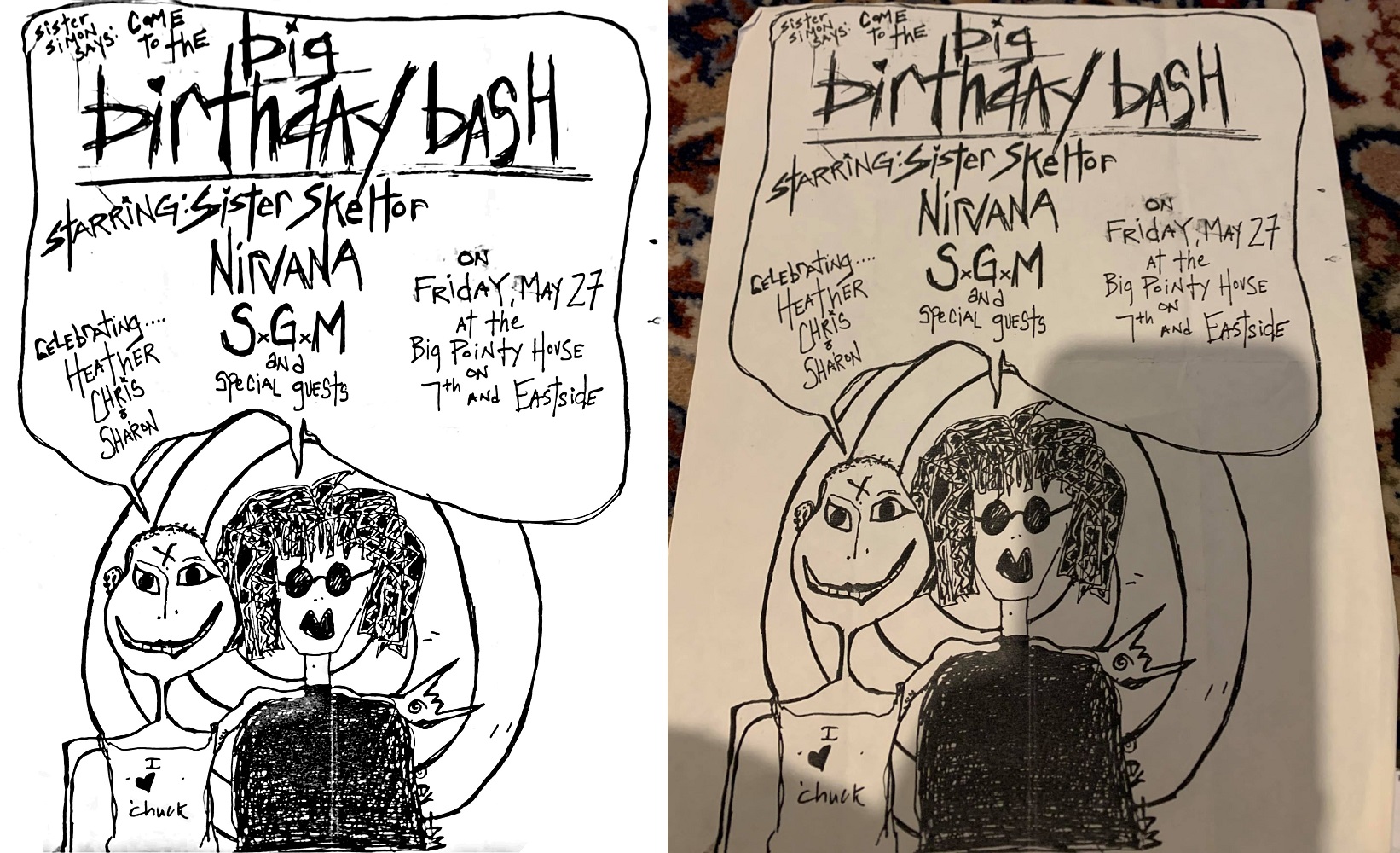 ---