December 15, 1993 - The Pavilion, Boise State University, Boise, ID, US
LIVE NIRVANA Concert Chronology December 15, 1993 - The Pavilion, Boise State University, Boise, ID, US
Artist
NIRVANA

Kurt Cobain (vocals, guitar)
Krist Novoselic (bass)
Dave Grohl (drums, backing vocals)
Pat Smear (guitar)
Lori Goldston (cello)
Crew
Alex MacLeod (tour manager)
Jeff Mason (production manager)
Kelly Nase (tour accountant)
Susanne Sasic (lighting designer)
Craig Overbay (sound engineer)
Ian Beveridge (monitor engineer)
Jim Vincent (guitar technician)
John Duncan (guitar technician)
Mike Dalke (drum technician)
Ed Swink (stage manager)
Allan Bagley (Pro Show sound crew)
Tom Pfaeffle (Pro Show sound crew)
Niko Vonk (Pro Show sound crew)
Mike Lamb (LSD lighting crew)
Pat Connolly (LSD lighting crew)
Gary Vaspol (LSD lighting crew)
Schedule
Load In

09:00

Soundcheck

15:30

Doors

18:30

Melvins Showtime

20:00

Breeders Showtime

20:45

NIRVANA Showtime

21:45
Soundcheck
No Info
Set incomplete
Radio Friendly Unit Shifter

Smells Like Teen Spirit

part of

Pennyroyal Tea

School

Frances Farmer Will Have Her Revenge On Seattle

On A Plain

Heart-Shaped Box

Endless, Nameless
Set Range
Circulating Recordings
No Info
Uncirculated Recordings
No Info
Notes
The show was about 80 minutes long, according to a review.
At the beginning of the show, Kurt reportedly told the crowd to fold up the chairs that had been set up on the floor and pass them forward, resulting in chairs strewn all over the place. After that, he preached sarcastically to the crowd: "Now remember, don't leave your seats". At one point, the band also incited a bunch of people to jump over a barrier onto the main floor, according to attendees.
They did stop playing in the middle of "Smells Like Teen Spirit", according to an attendee.
Press Reviews
Memorabilia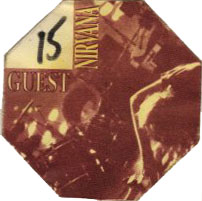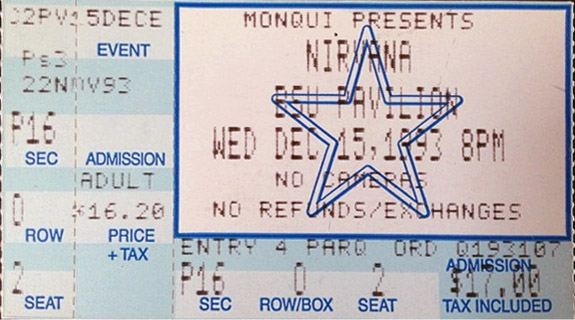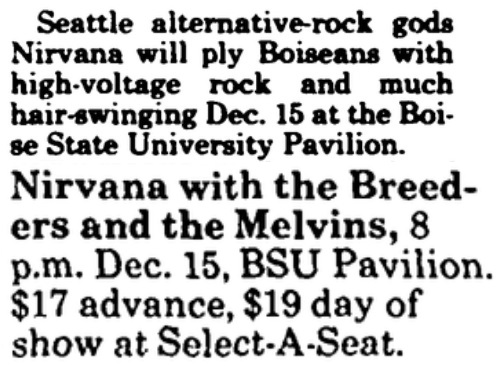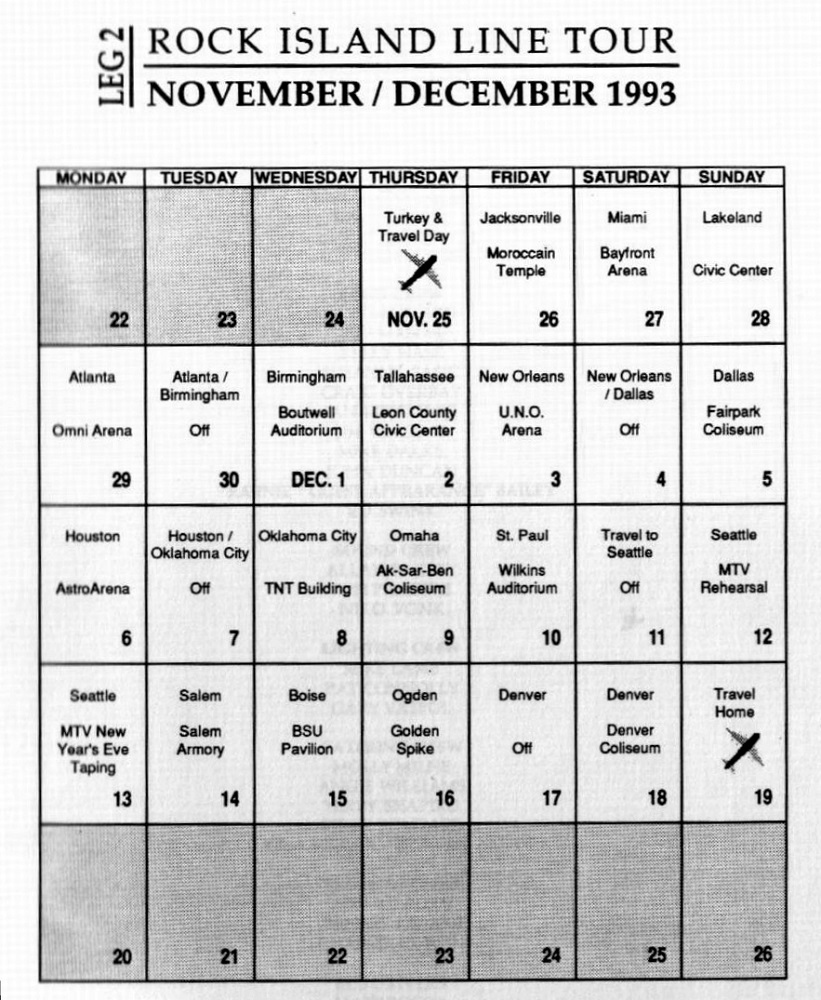 Images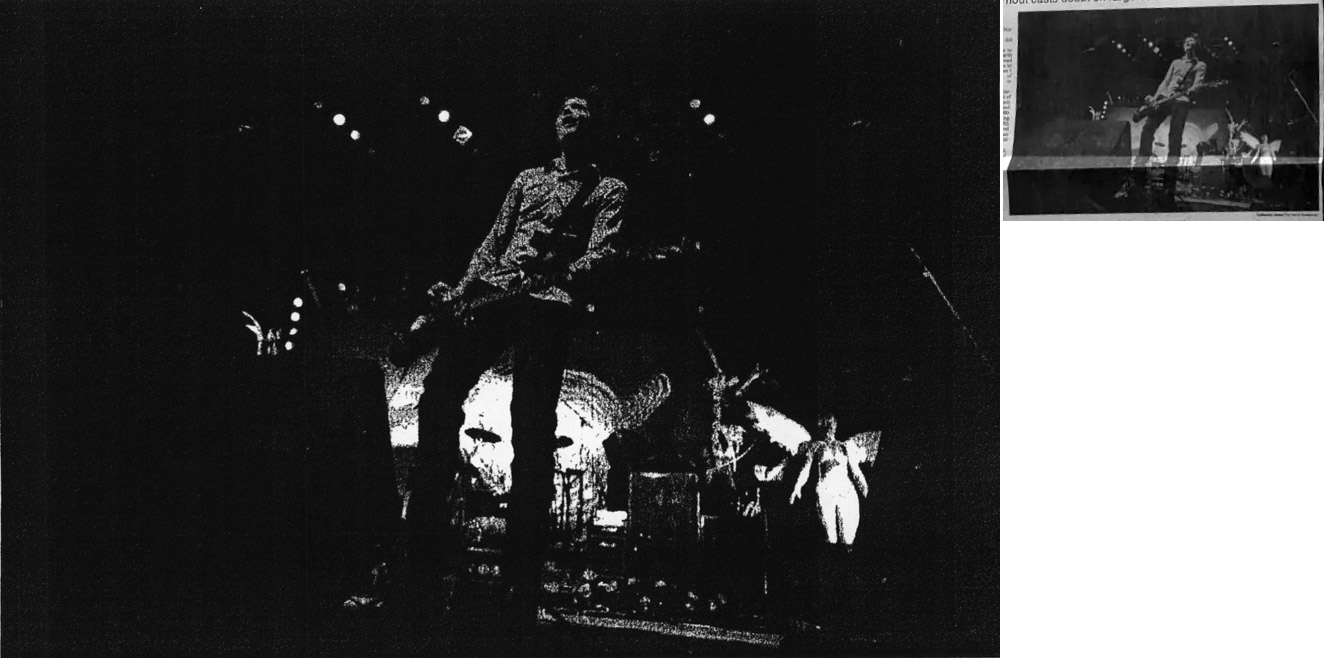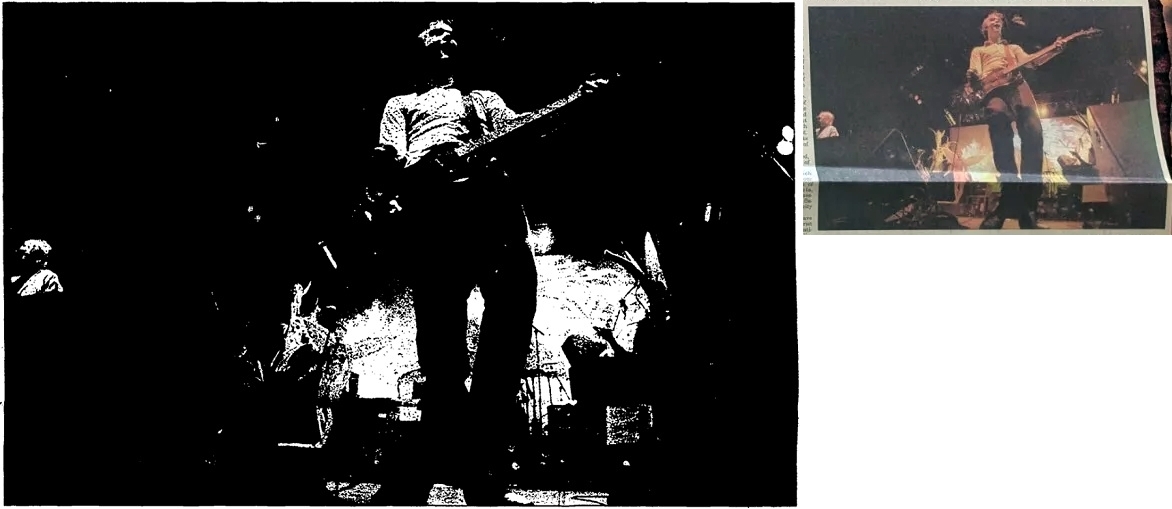 ---