October 31, 1993 - James A. Rhodes Arena, The University of Akron, Akron, OH, US
LIVE NIRVANA Concert Chronology October 31, 1993 - James A. Rhodes Arena, The University of Akron, Akron, OH, US
Artist
NIRVANA

Kurt Cobain (vocals, guitar)
Krist Novoselic (bass)
Dave Grohl (drums, backing vocals)
Pat Smear (guitar)
Lori Goldston (cello)
Crew
Alex MacLeod (tour manager)
Jeff Mason (production manager)
Kelly Nase (tour accountant)
Susanne Sasic (lighting designer)
Craig Overbay (sound engineer)
Ian Beveridge (monitor engineer)
Jim Vincent (guitar technician)
John Duncan (guitar technician)
Mike Dalke (drum technician)
Ed Swink (stage manager)
Dave Stevens (Pro Show sound crew)
Allan Bagley (Pro Show sound crew)
Tom Pfaeffle (Pro Show sound crew)
Spike Brant (LSD lighting crew)
Mike Lamb (LSD lighting crew)
Pat Connolly (LSD lighting crew)
Gary Vaspol (LSD lighting crew)
Schedule
Load In

09:00

Soundcheck

15:30

Doors

18:30

Boredoms Showtime

19:30

Meat Puppets Showtime

20:15

NIRVANA Showtime

21:15
Soundcheck
No Info
Set
Radio Friendly Unit Shifter

Drain You

Breed

About A Girl

Heart-Shaped Box

Sliver

Dumb

In Bloom

Come As You Are

Lithium

Pennyroyal Tea

School

Polly

acoustic

Milk It

Rape Me

Territorial Pissings

All Apologies

Jesus Wants Me For A Sunbeam

acoustic

Dive

On A Plain

Serve The Servants
Set Range
Circulating Recordings
Equipment:

Unknown > Unknown

Lowest Generation:

ANA(M) > CDR(1) > FLAC

Length / Sound Quality:

93 min / 8.5

Notes:

• Surfaced in February 2001.
• Unfortunately many copies of this source have burning errors such as clicks between the tracks and skips.
Equipment:

Built In > Unknown

Lowest Generation:

ANA(M) > FLAC

Length / Sound Quality:

99 min / 6.0

Notes:

• In February 2011 the master tape was circulated.
• "Come As You Are" cuts in.
Uncirculated Recordings
No Info
Notes
The show started with an improvisional intro with the band members in costume for Halloween. Kurt was Barney (with a bottle of Jack Daniel's in his hand, which he apparently chugged through the mask's mesh mouth and the tail tied between the leg), Pat was Slash, Dave was a mummy, and Krist was a white-faced "reverse Ted Danson" with "P.C." on his forehead for "Politically Correct." (The actor Ted Danson had recently been ridiculed for making a public appearance in black-face with his girlfriend Whoopi Goldberg.) At some point, Kurt changed his costume and came back to the stage with fairy wings and a big black moustache drawn on his face.
After "About A Girl", someone in the audience threw a shoe at Kurt. Kurt took the shoe, urinated in it, and then asked who the shoe belonged to. The shoe's owner replied that it was thrown onstage by someone else. Kurt apologized and said he would have to buy the person a newpair of shoes.
Press Reviews
Memorabilia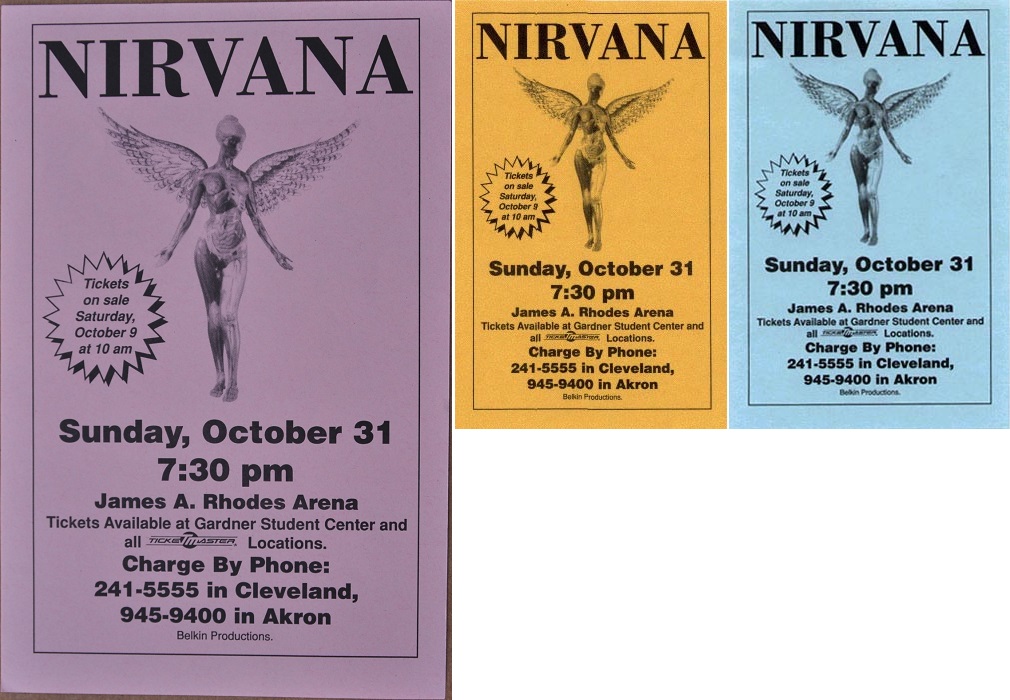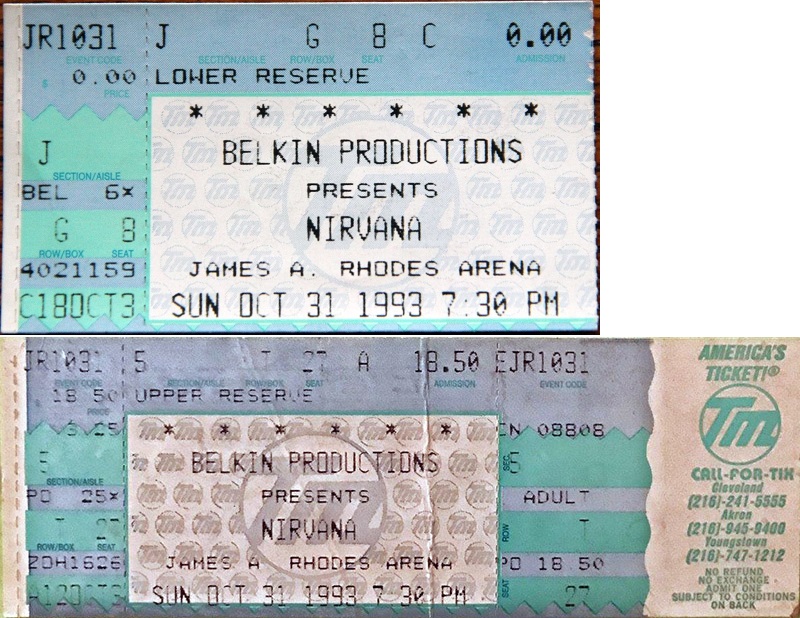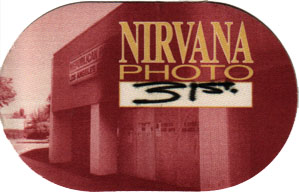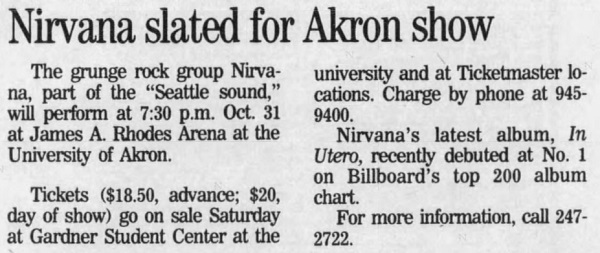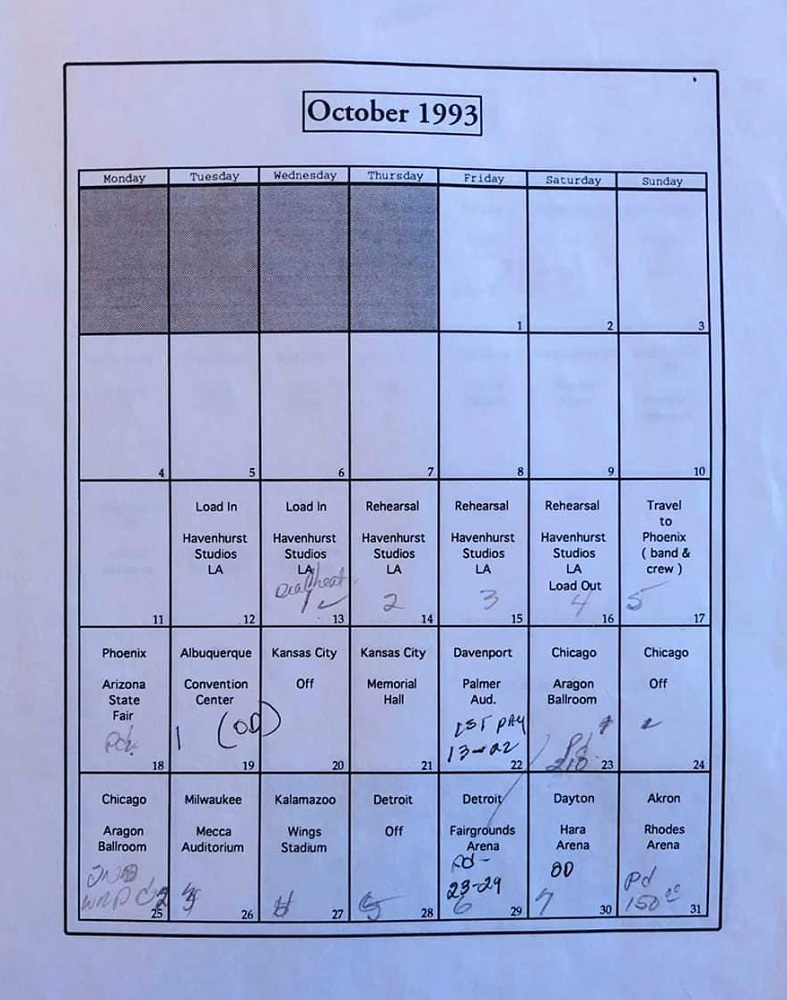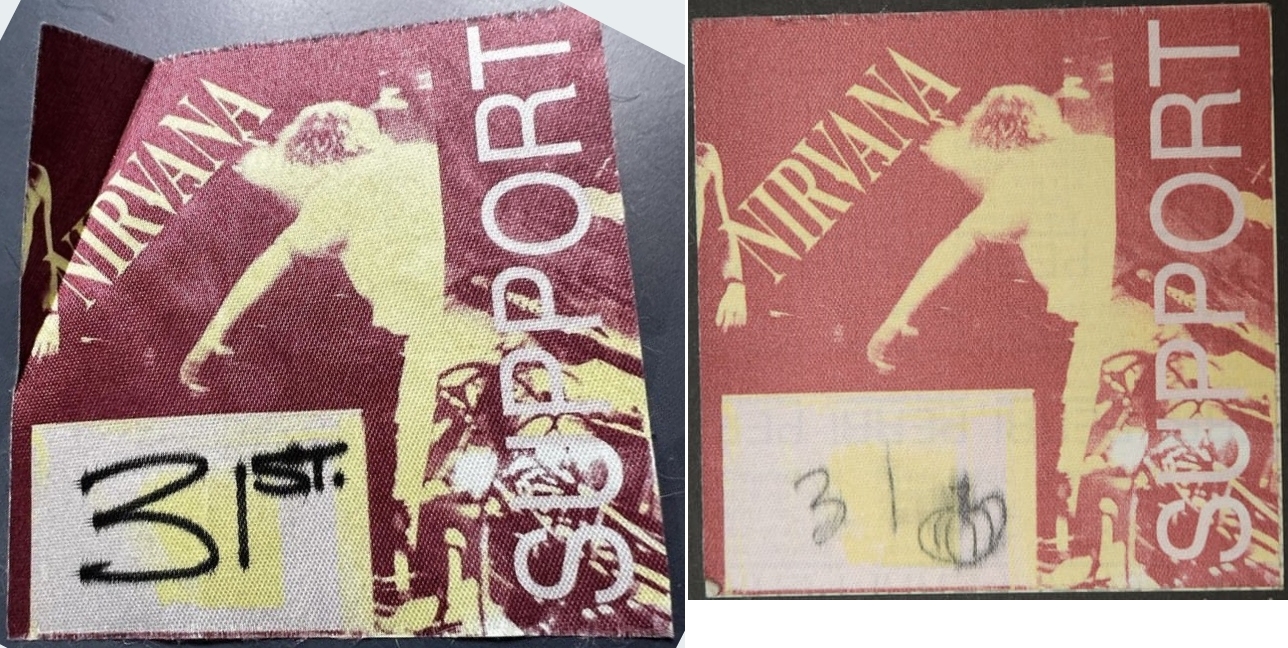 Images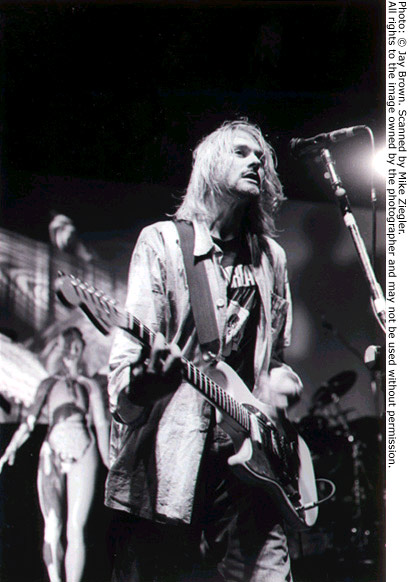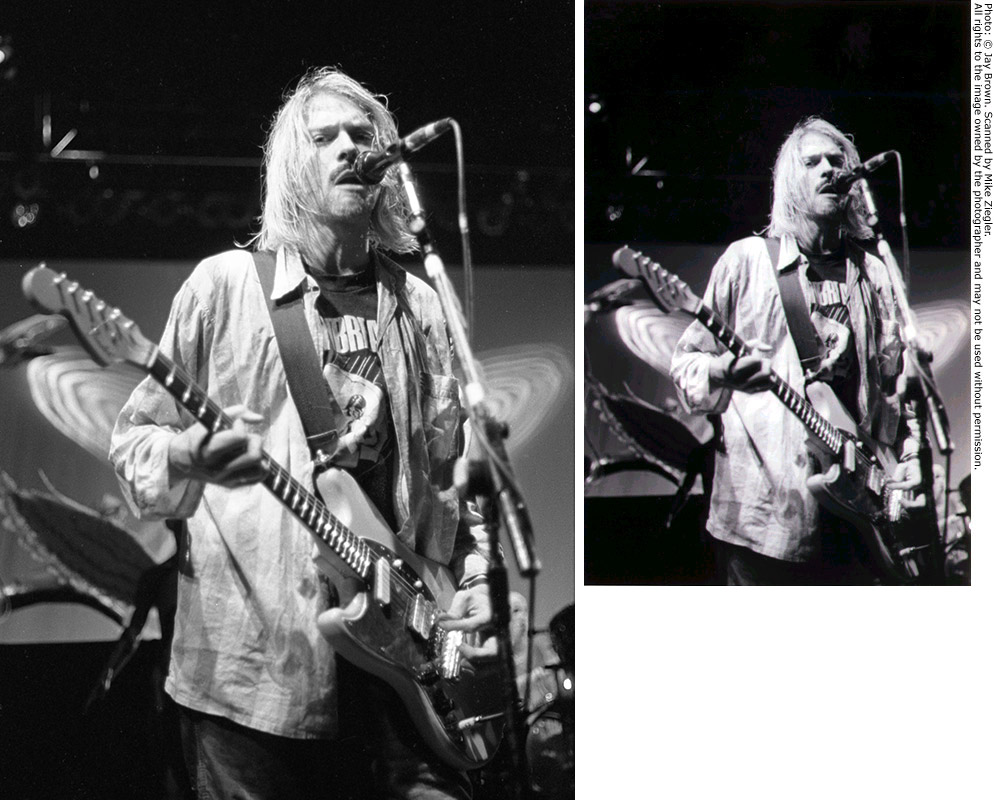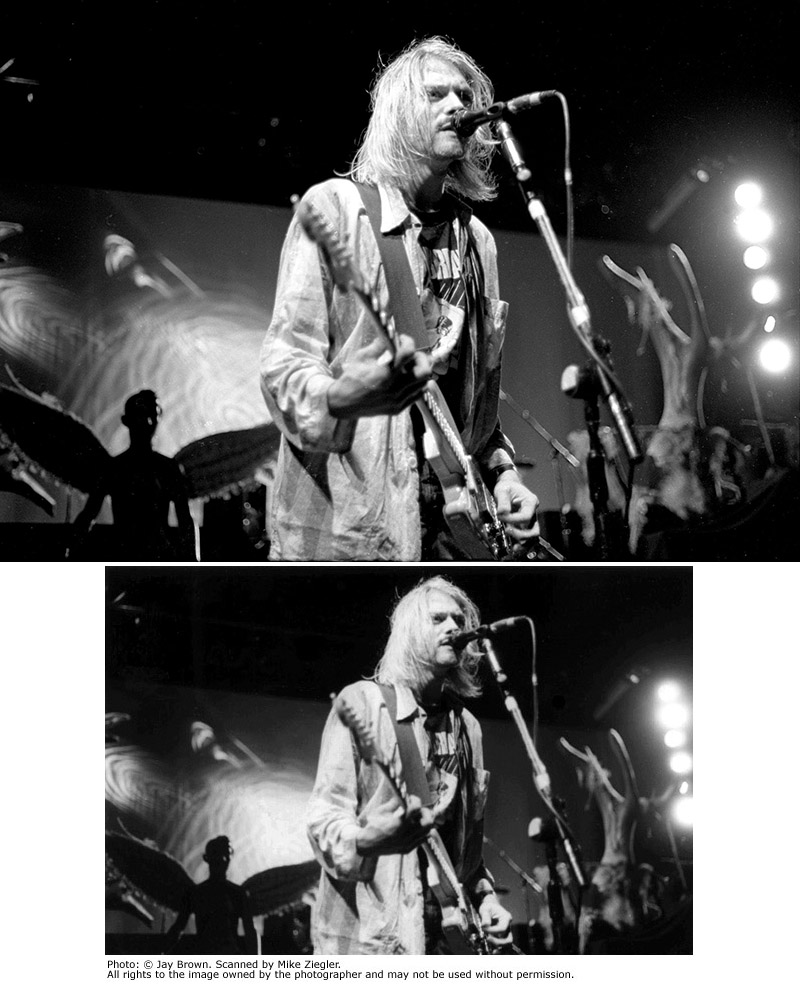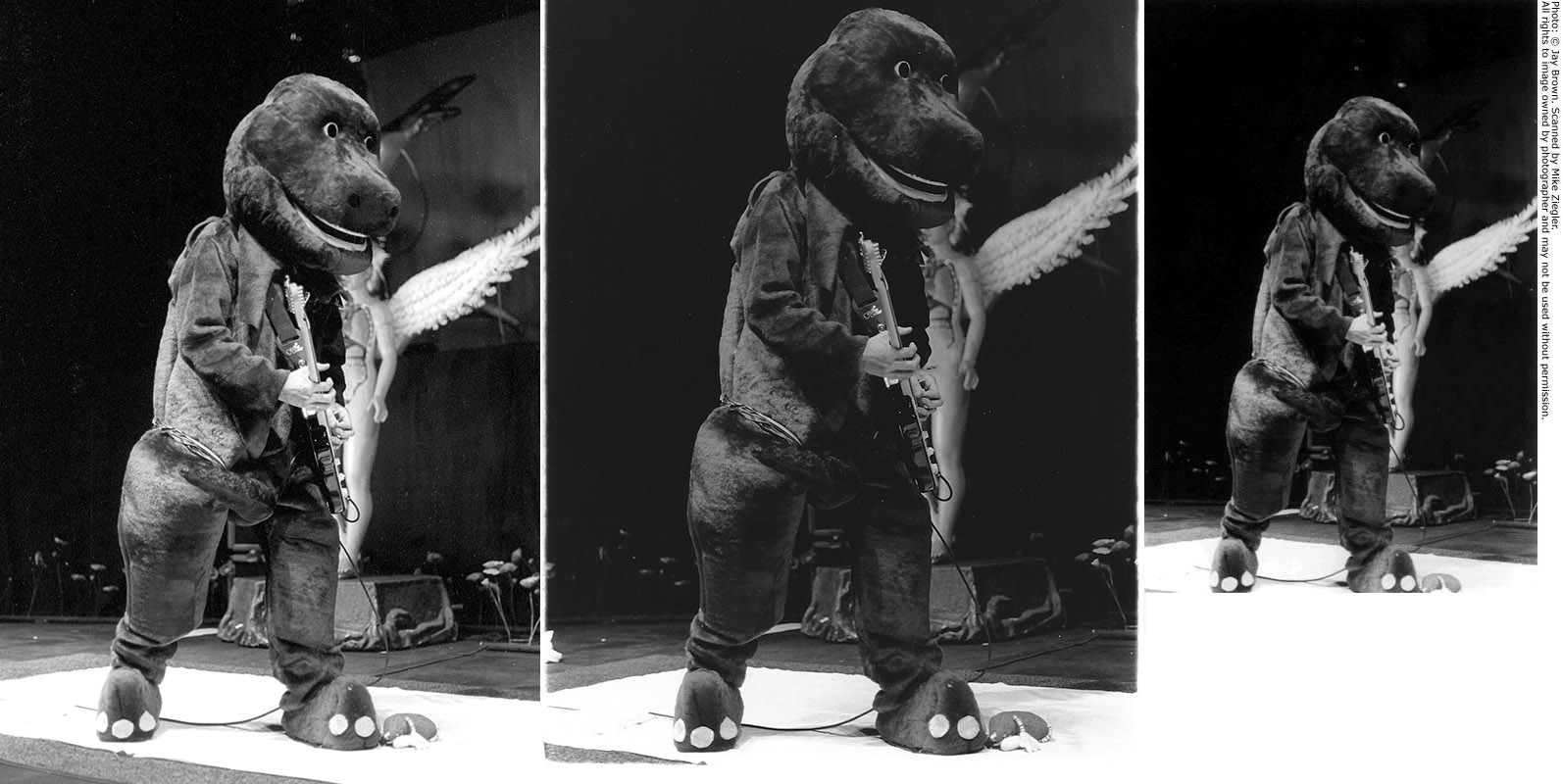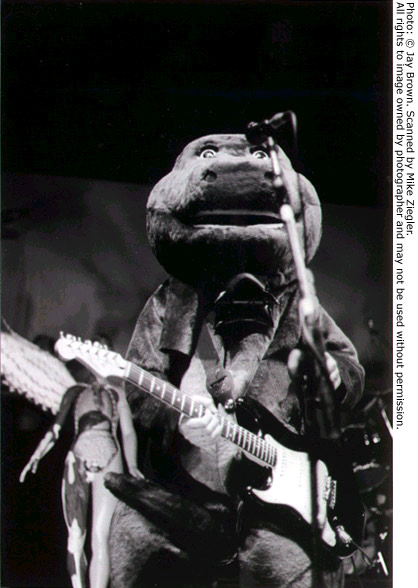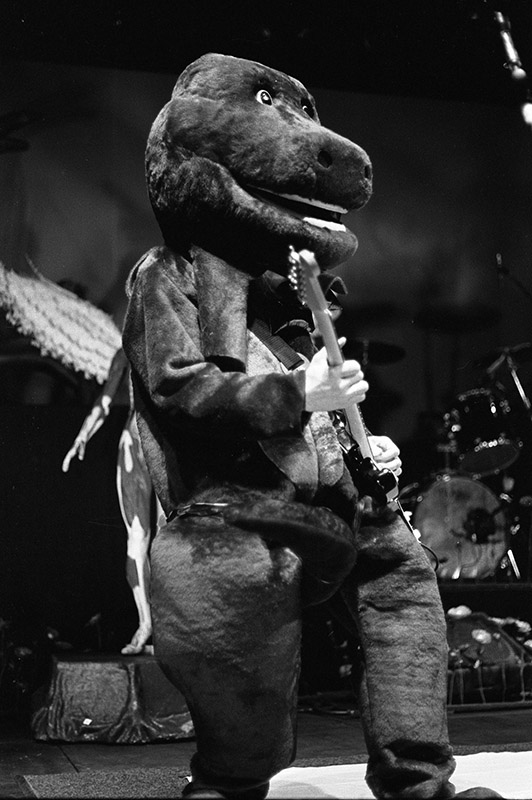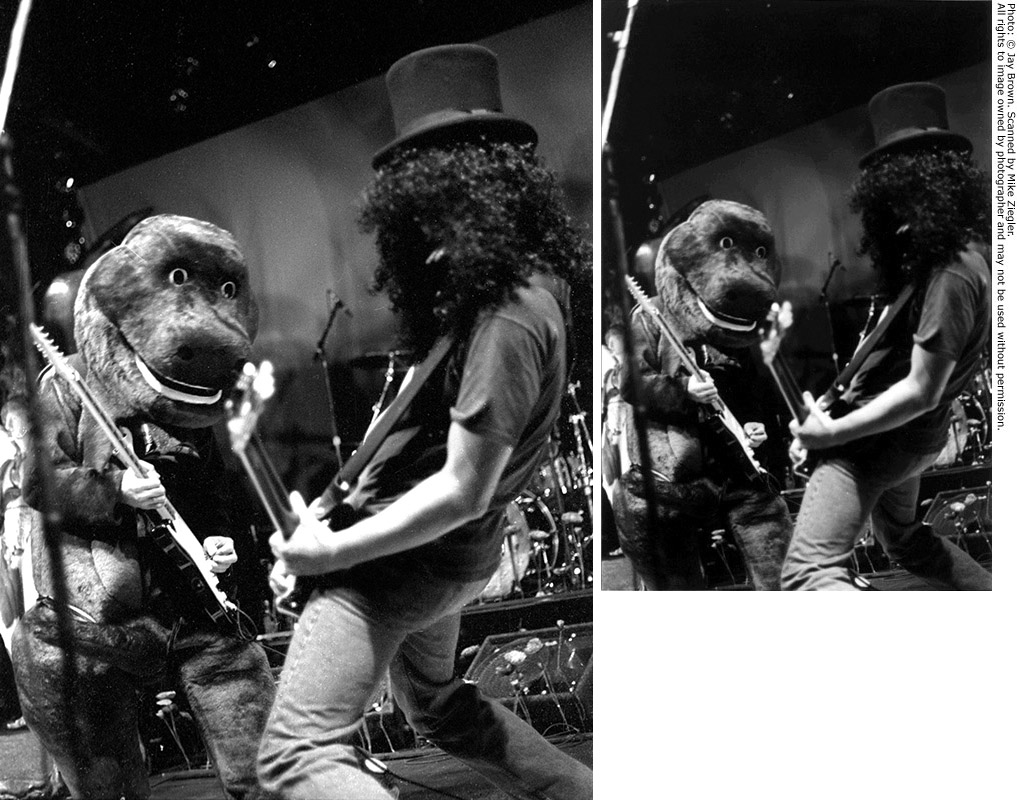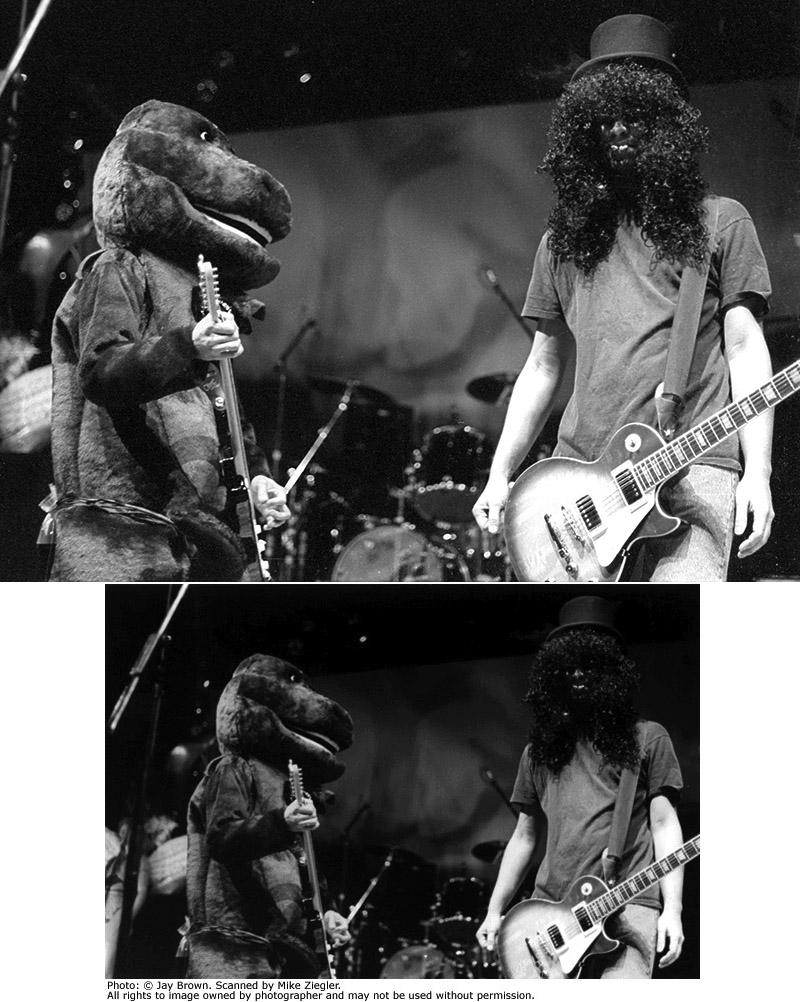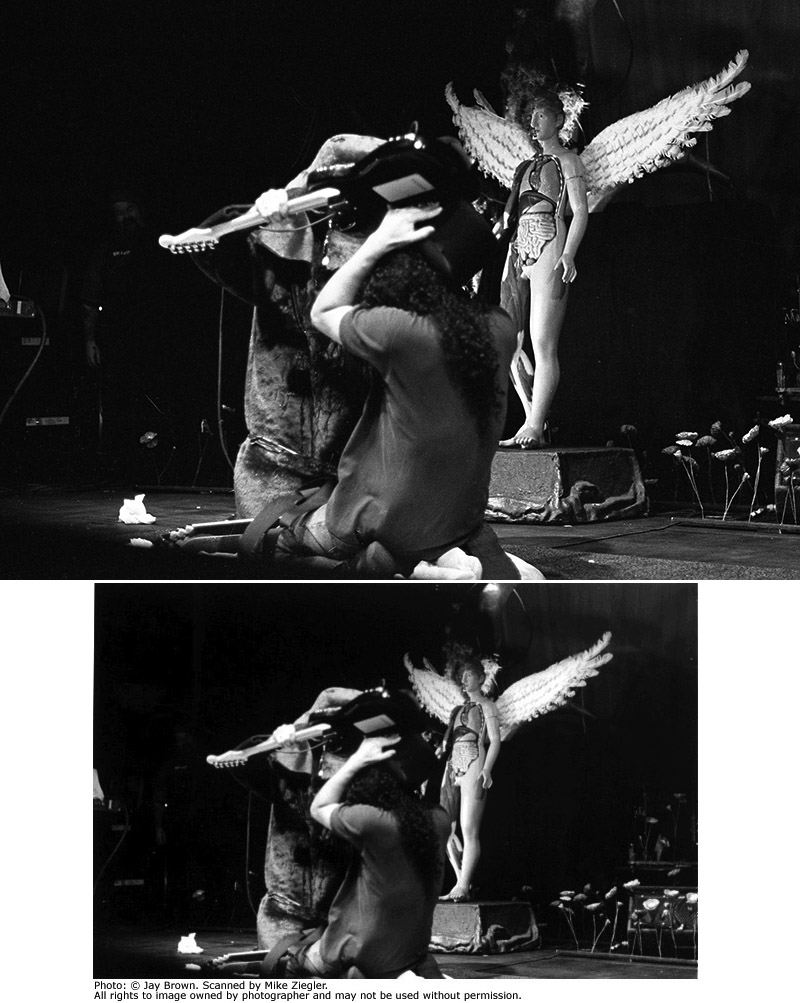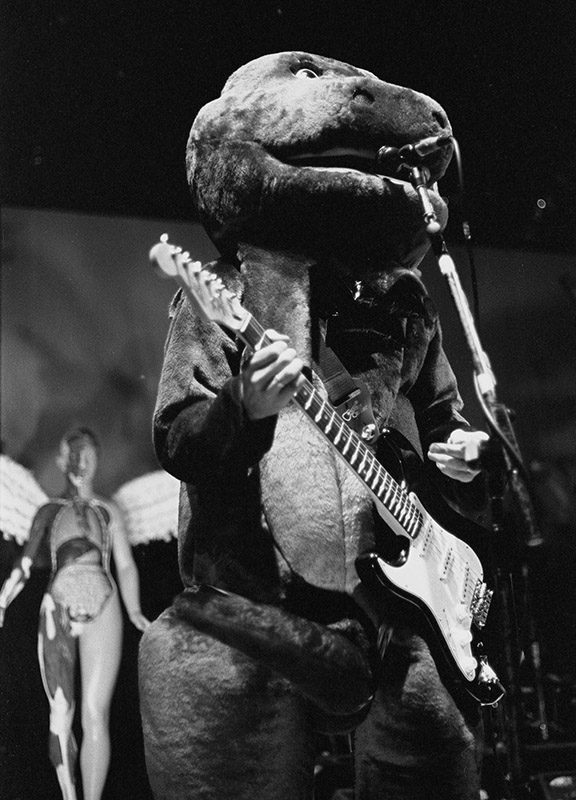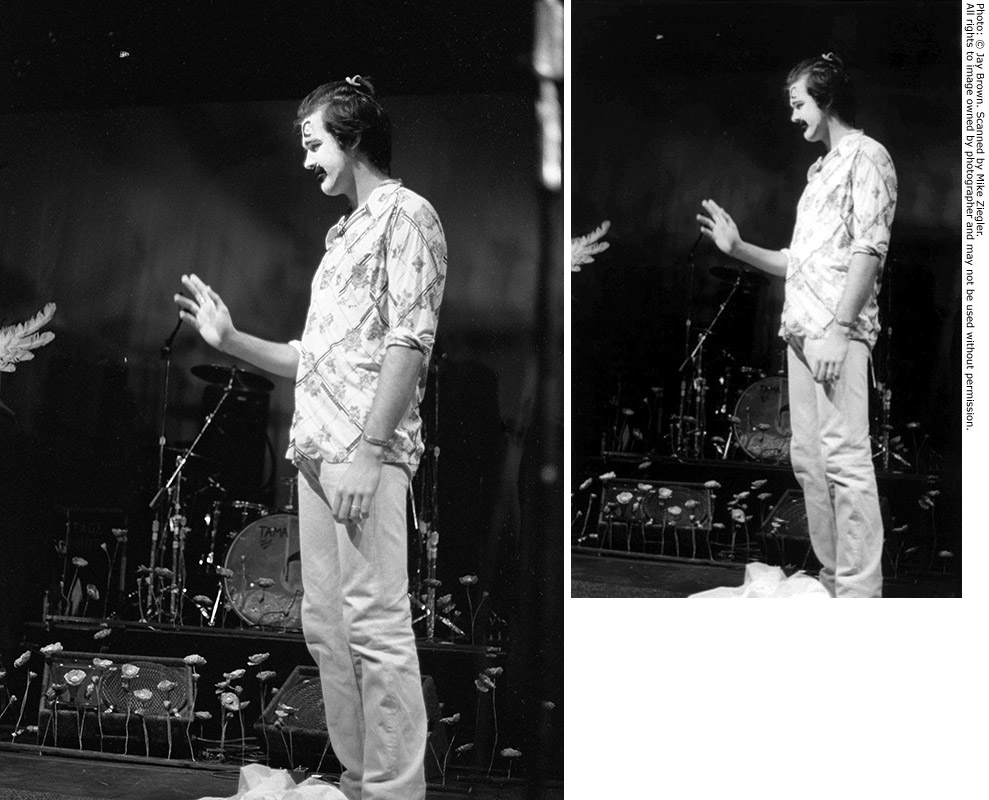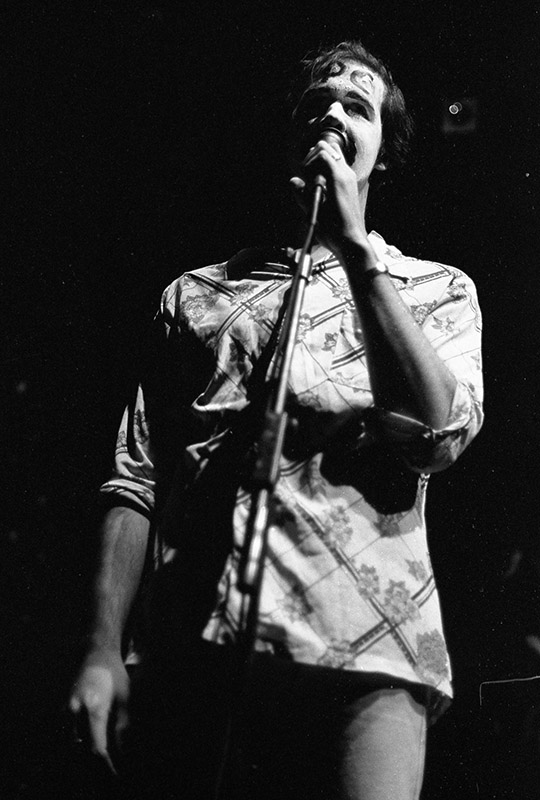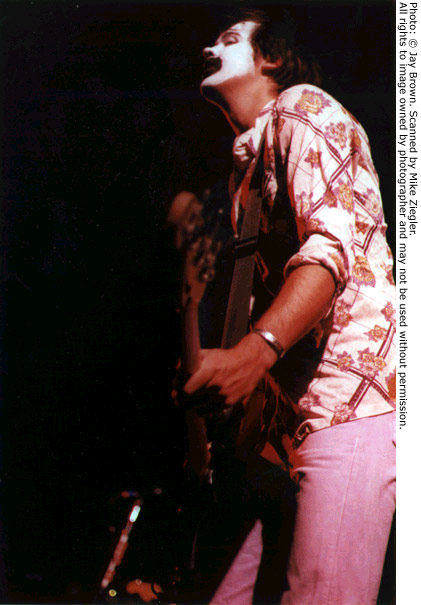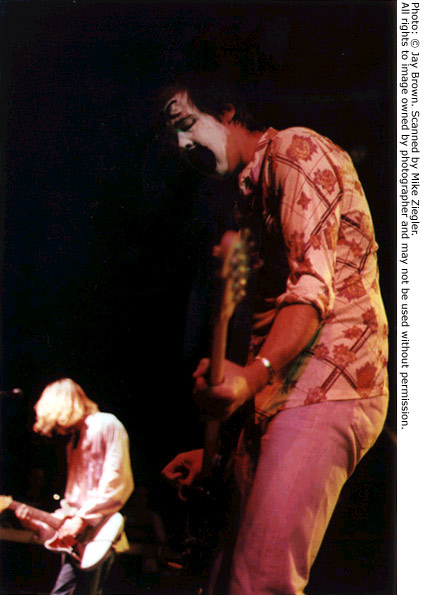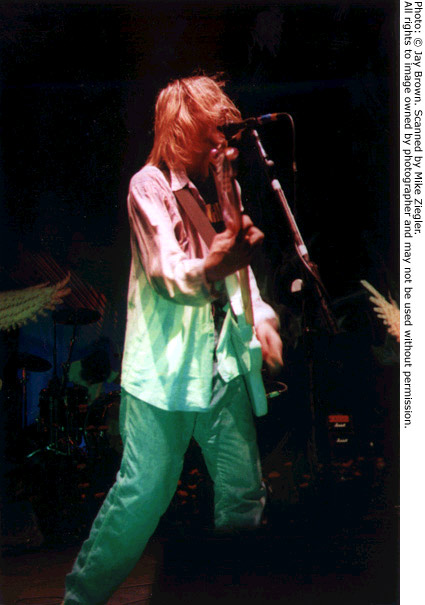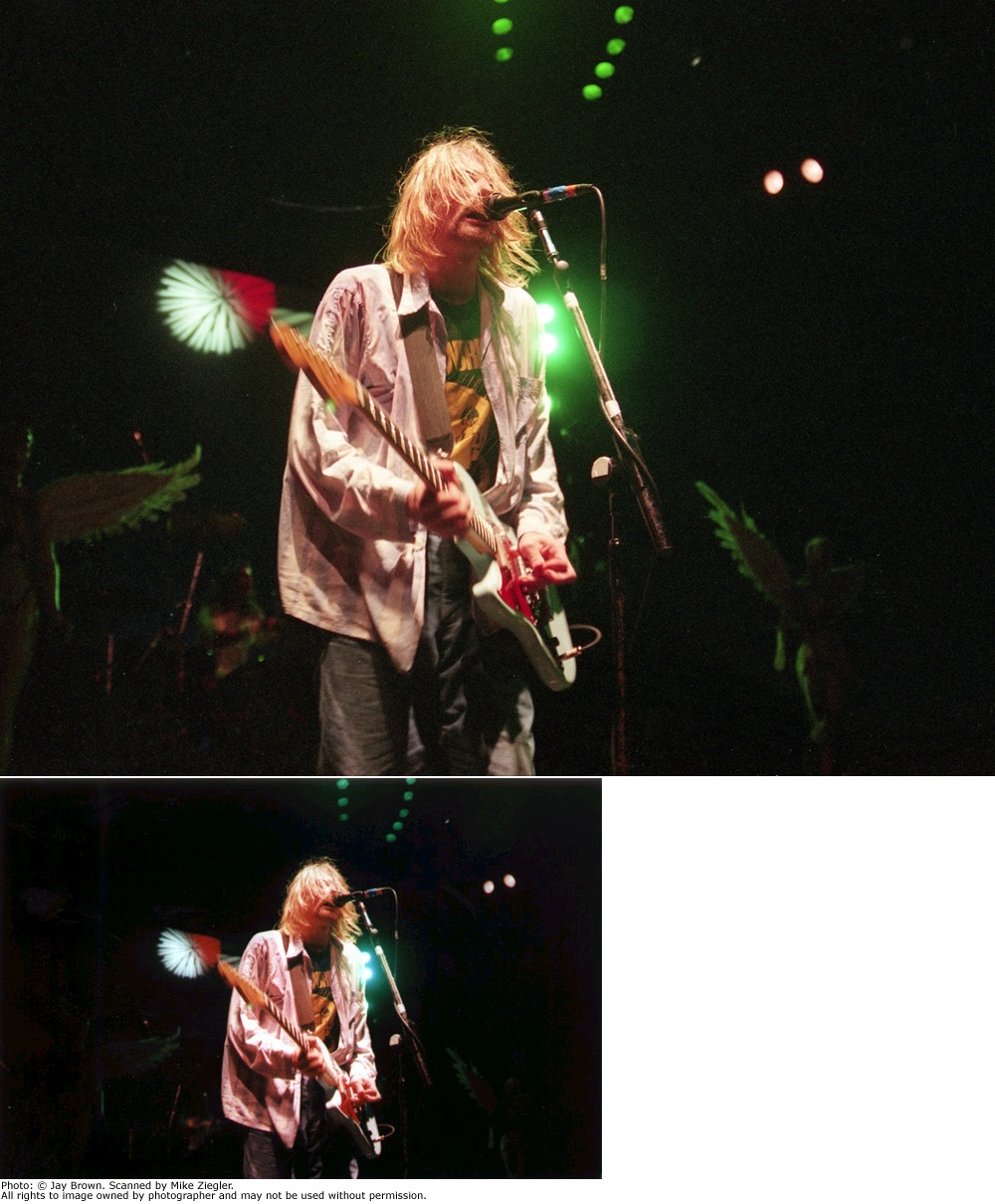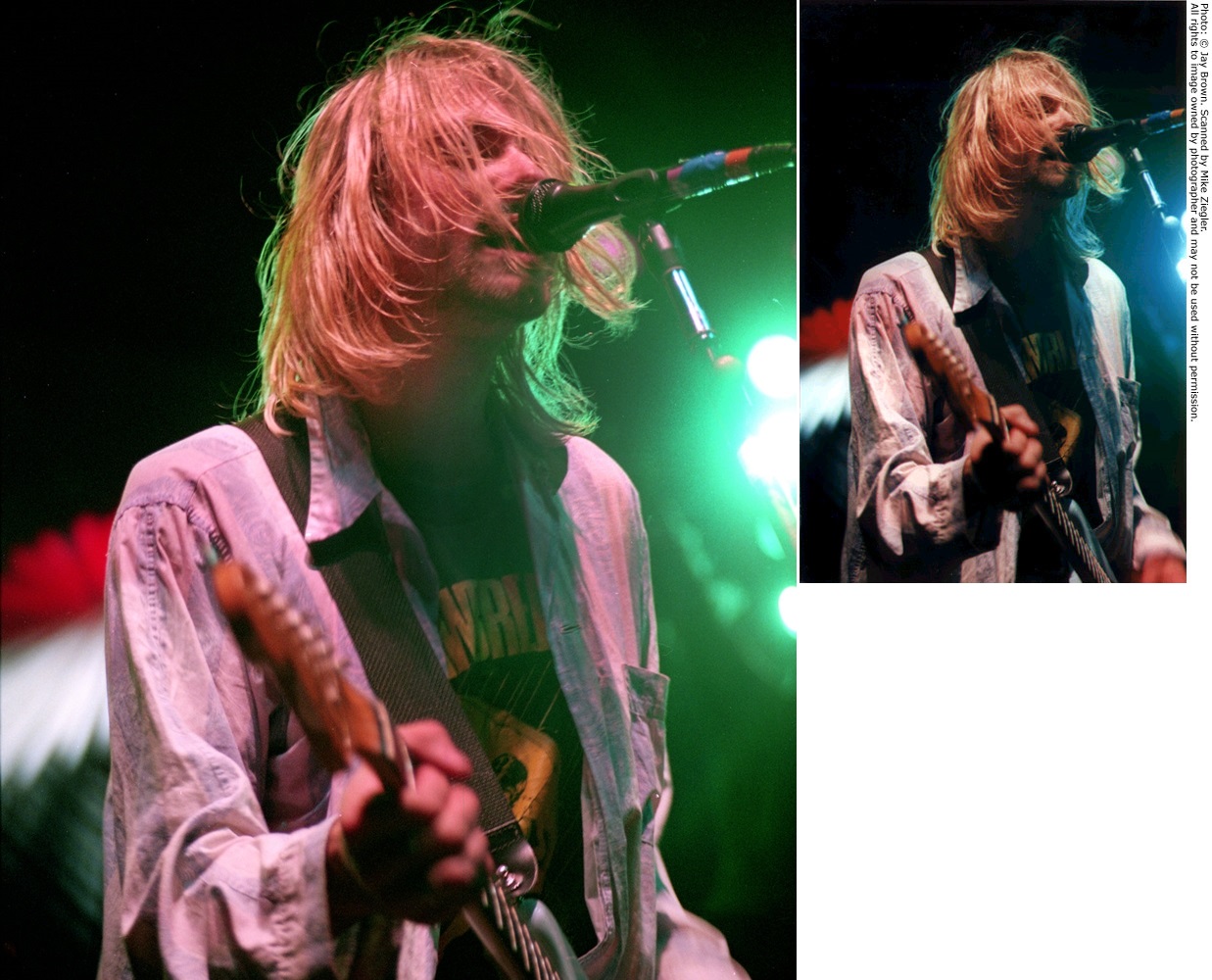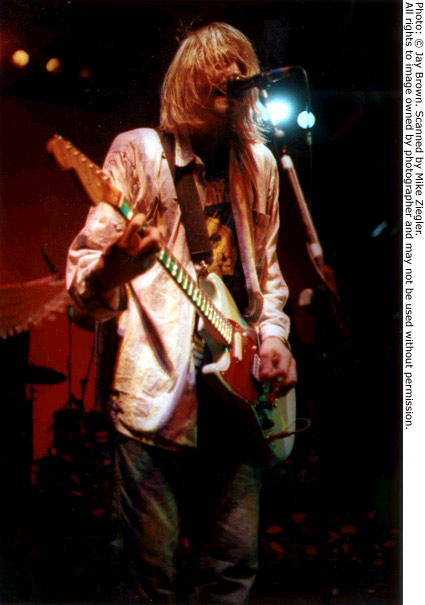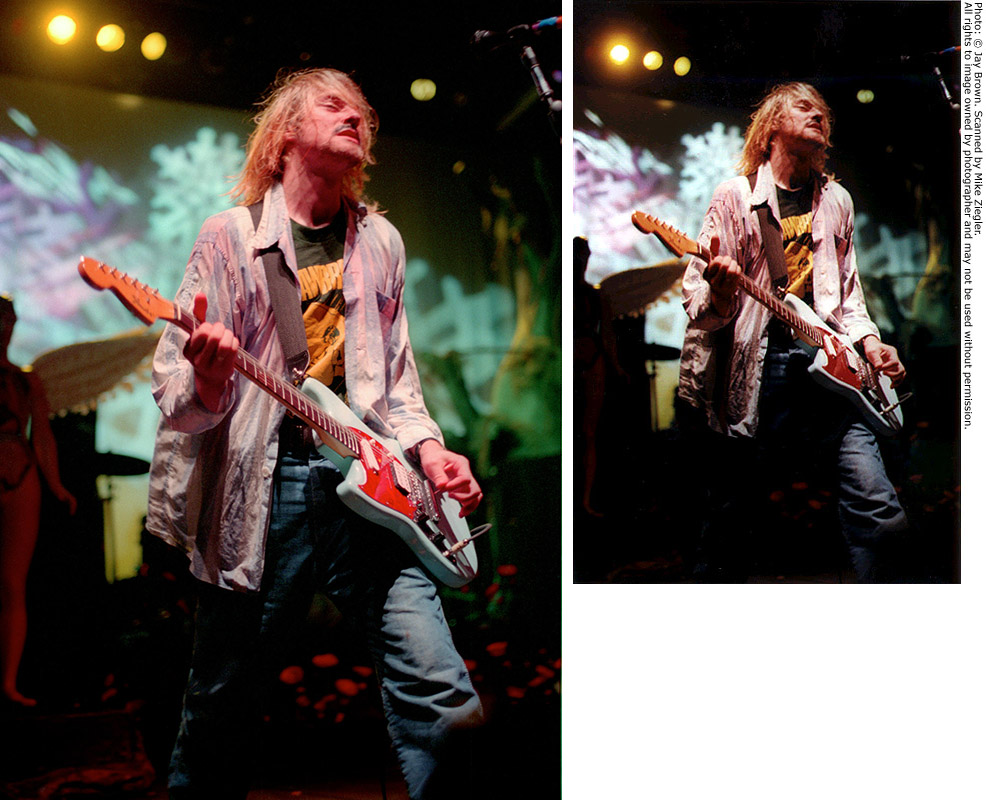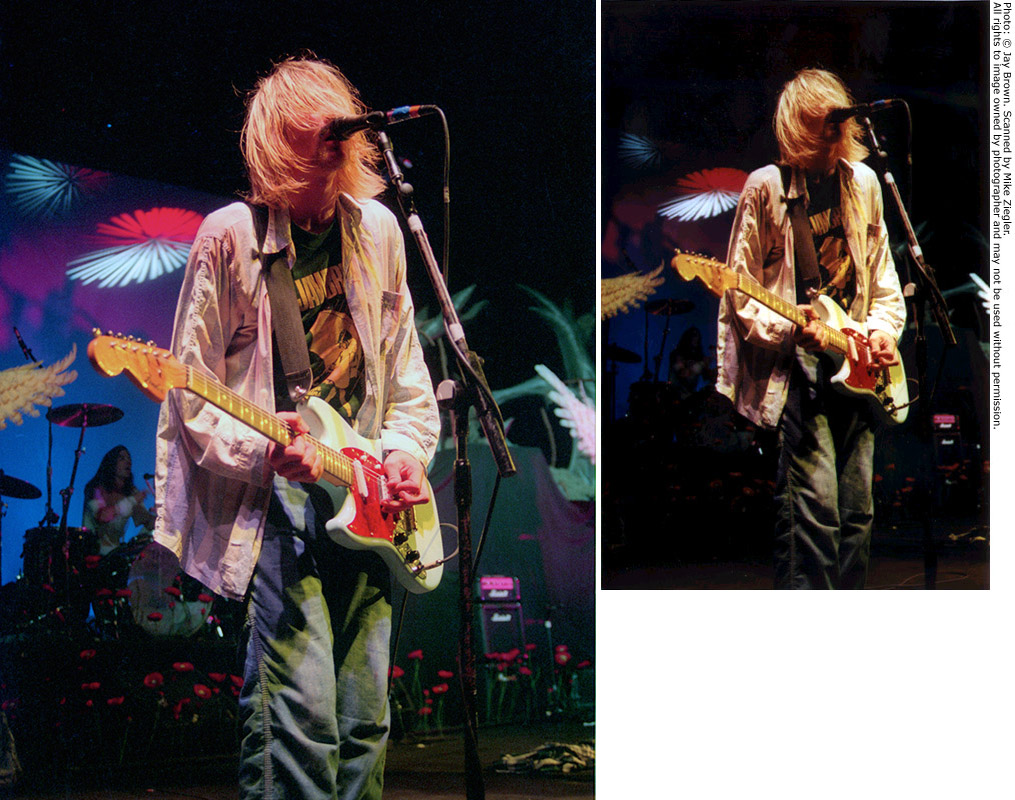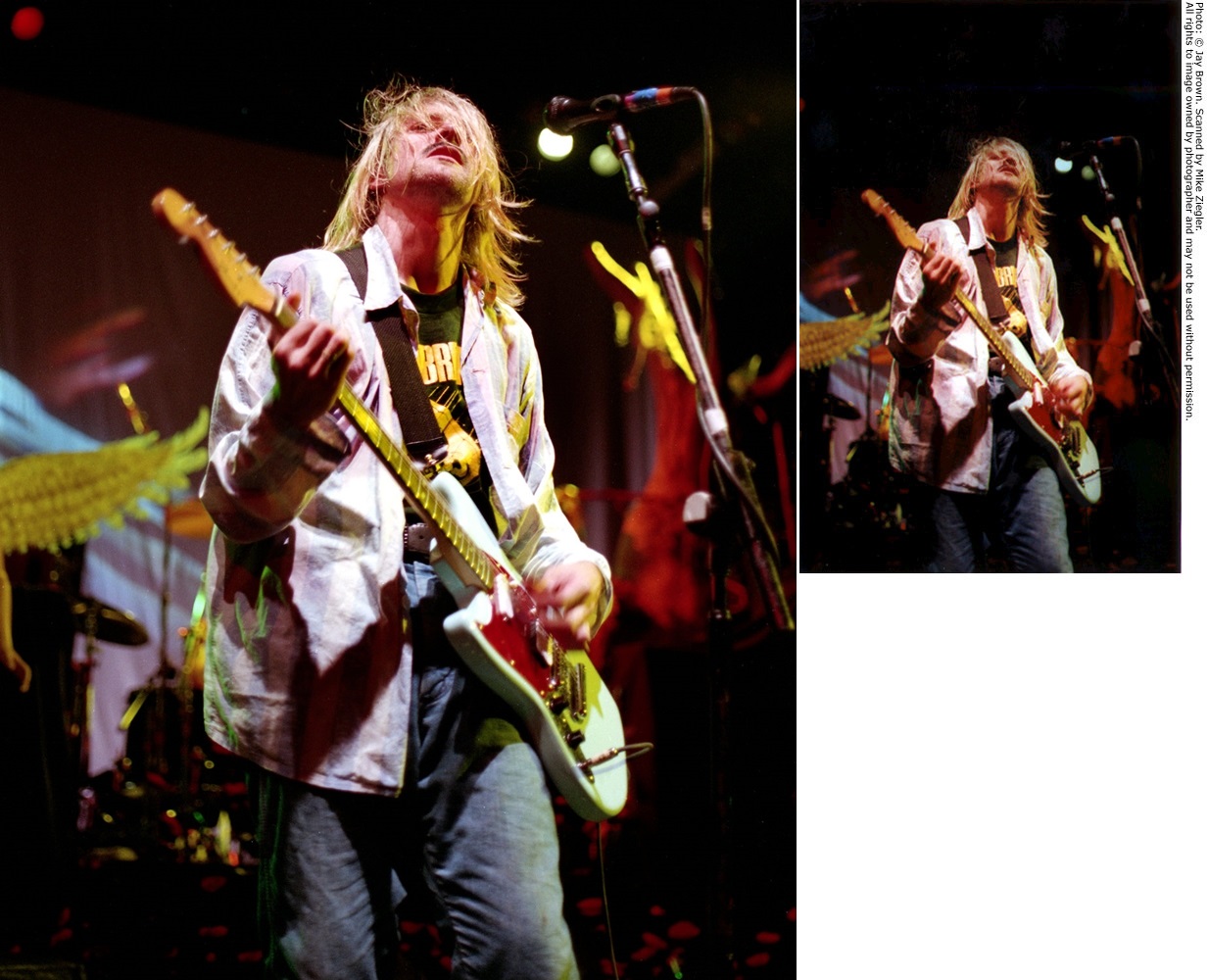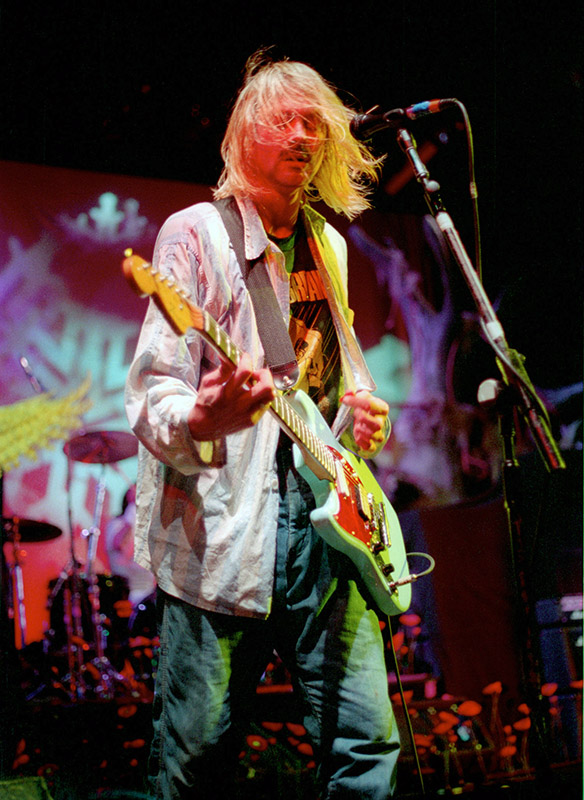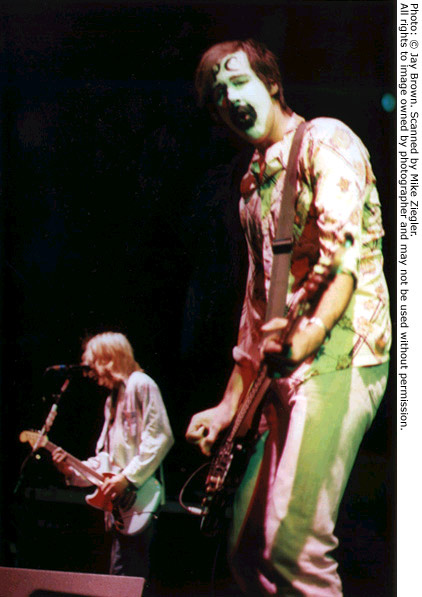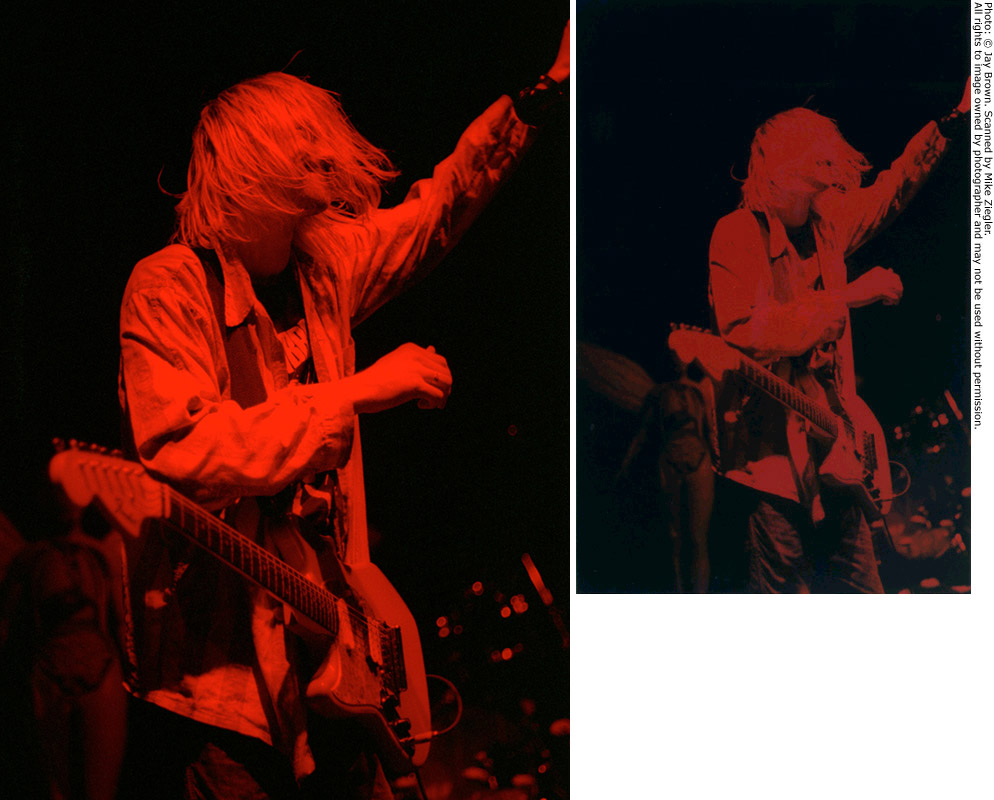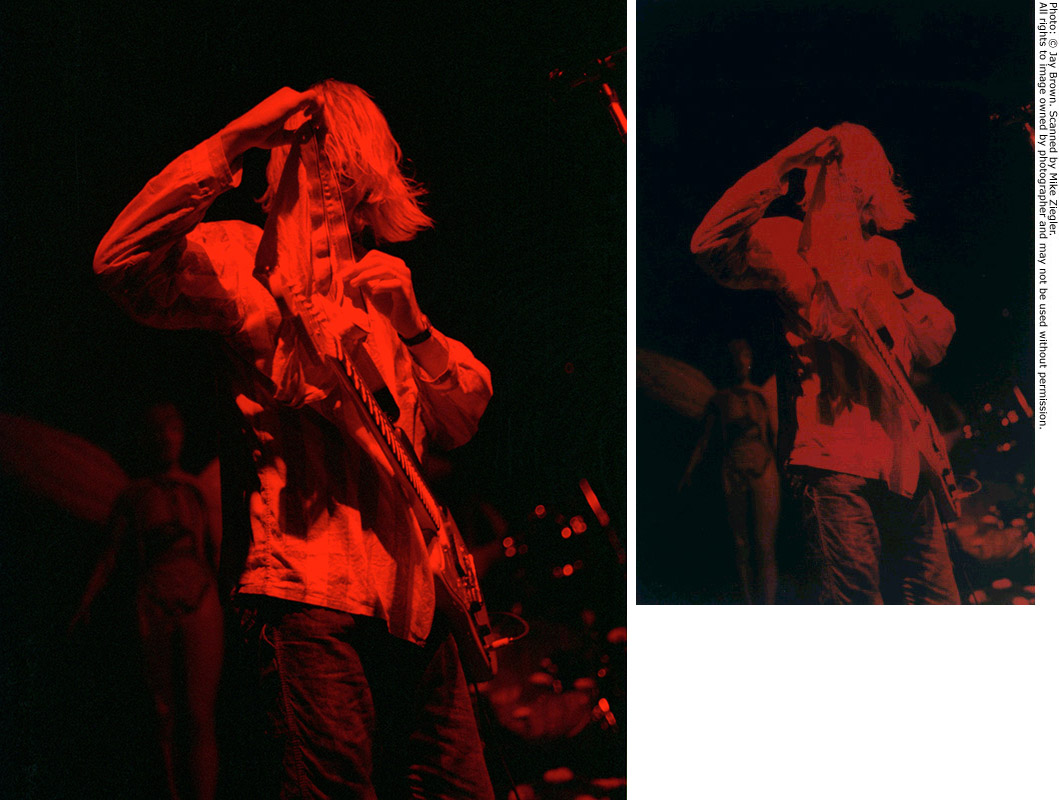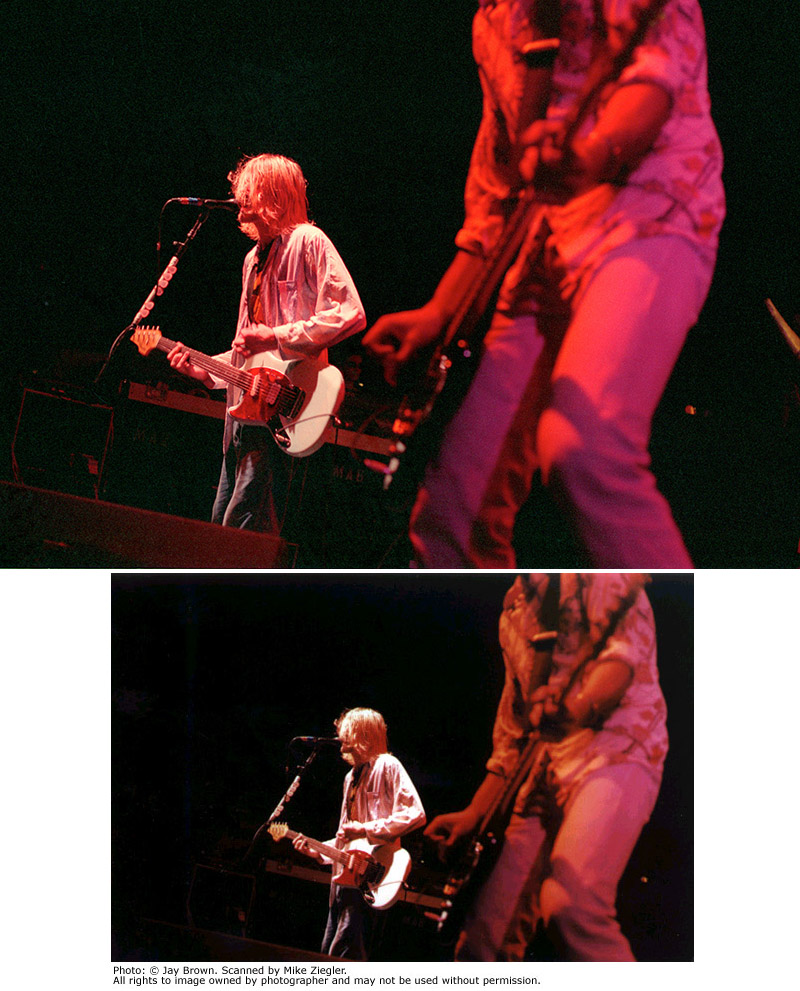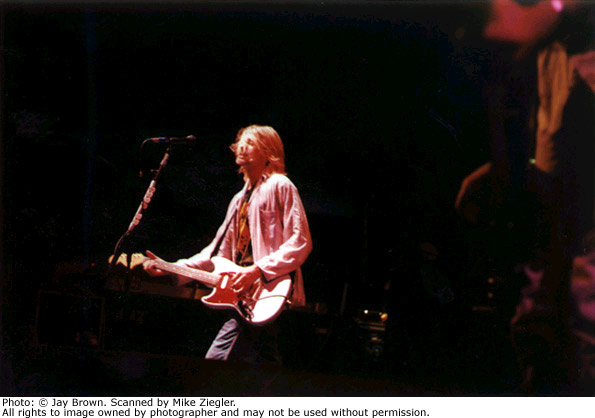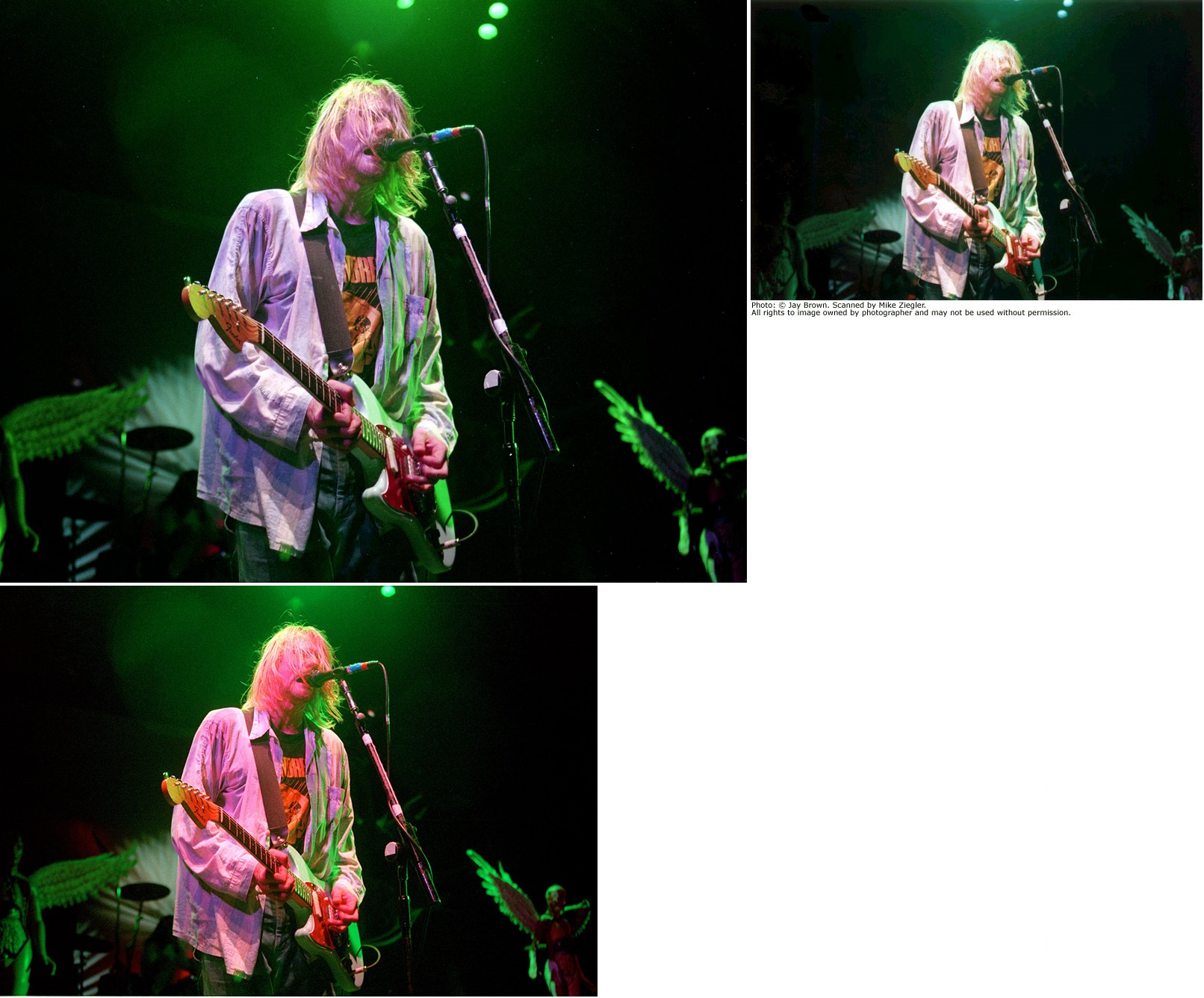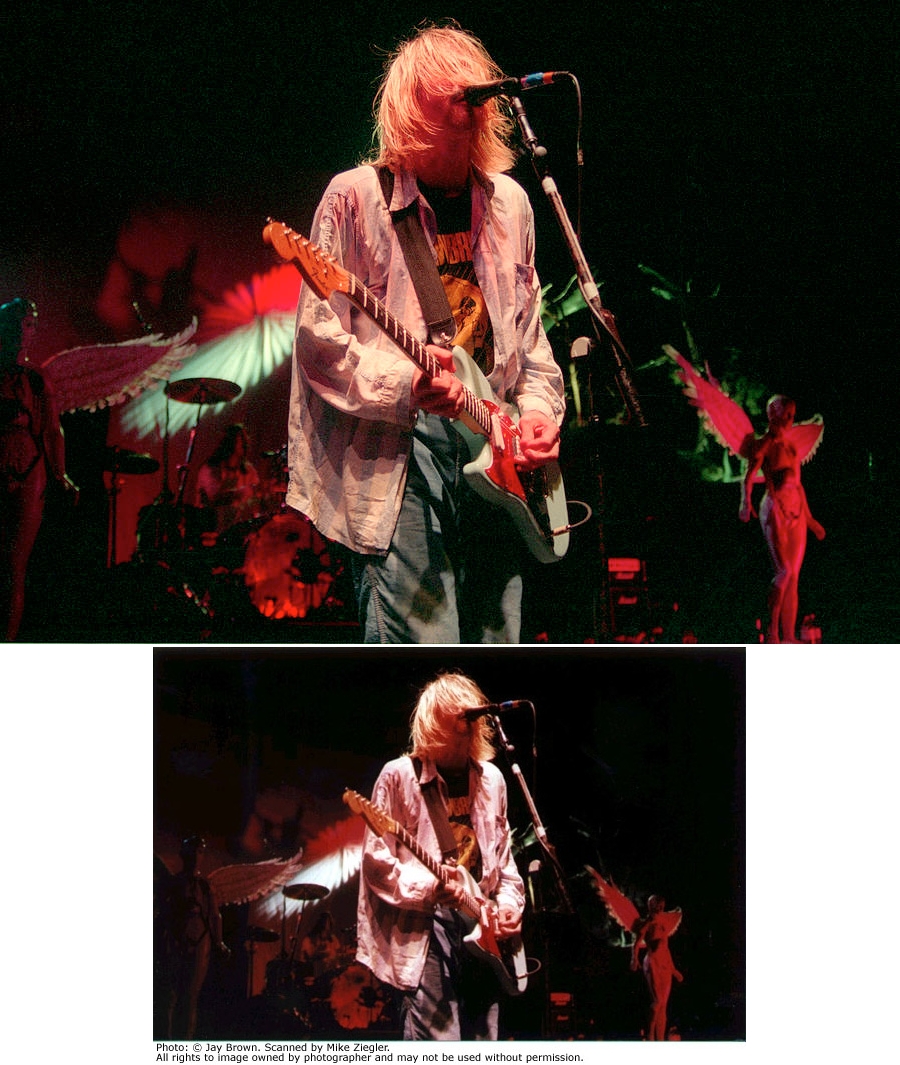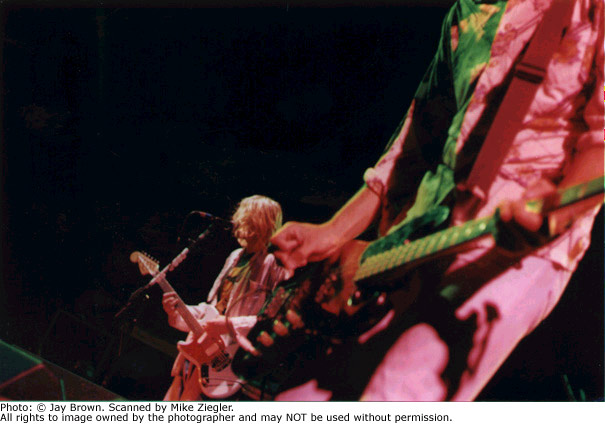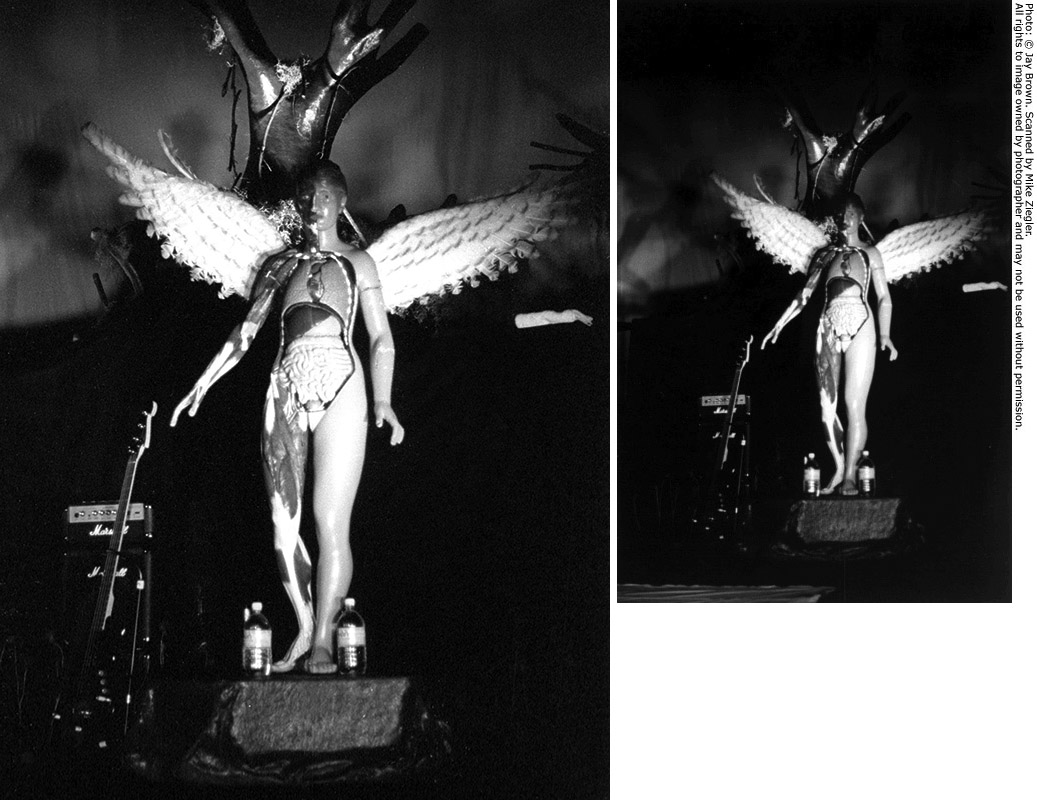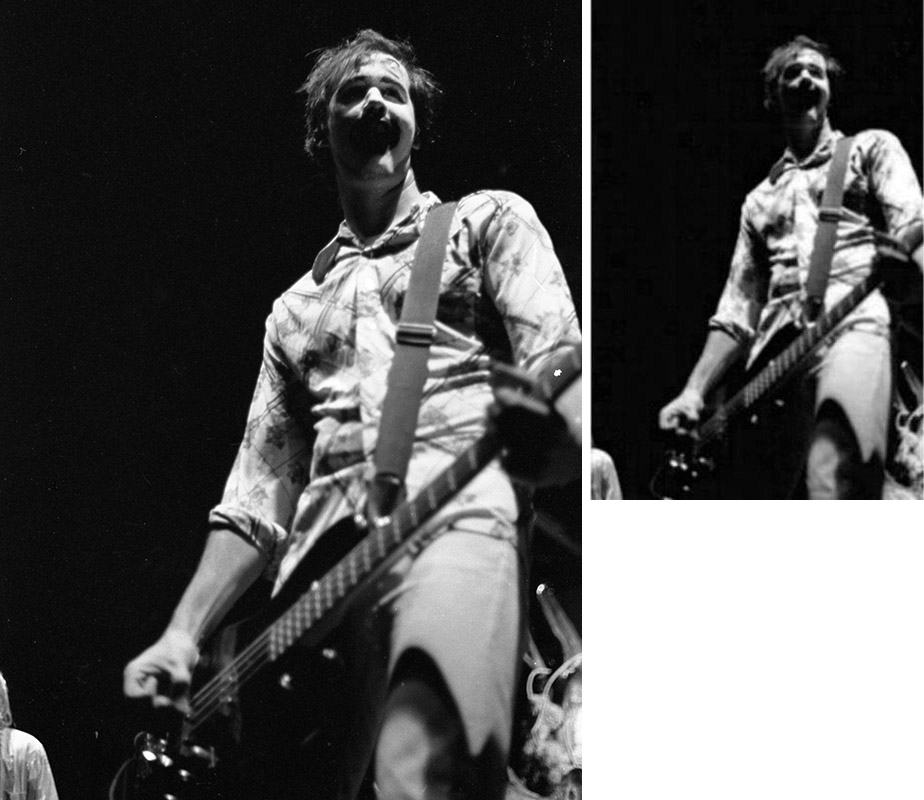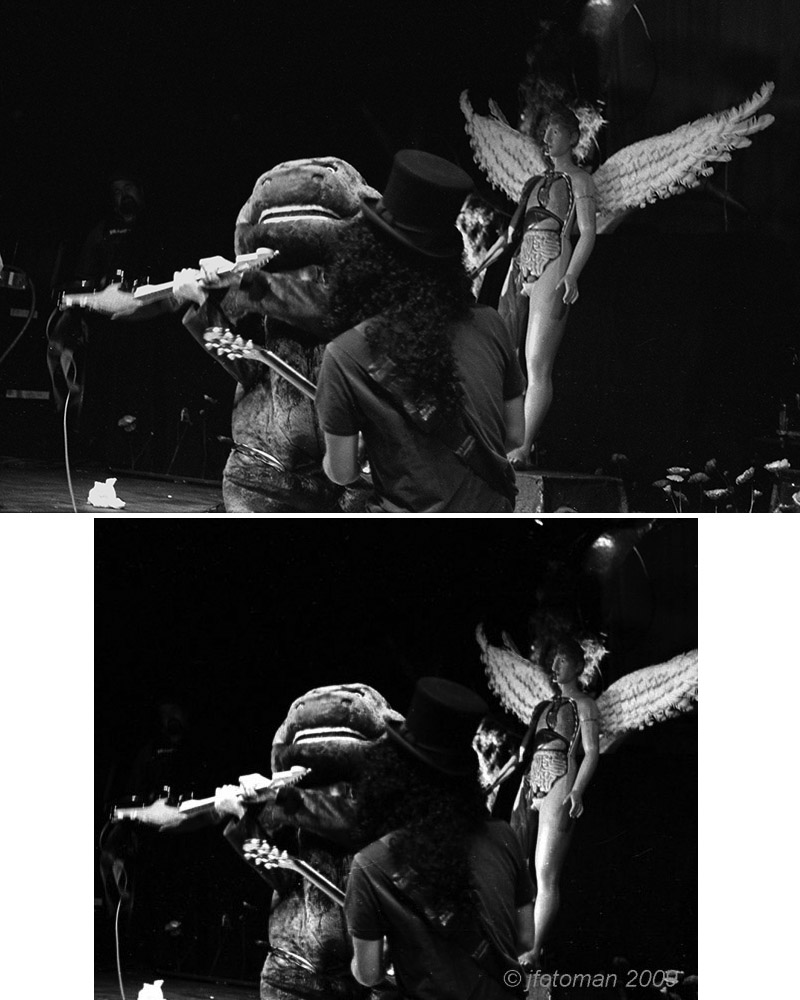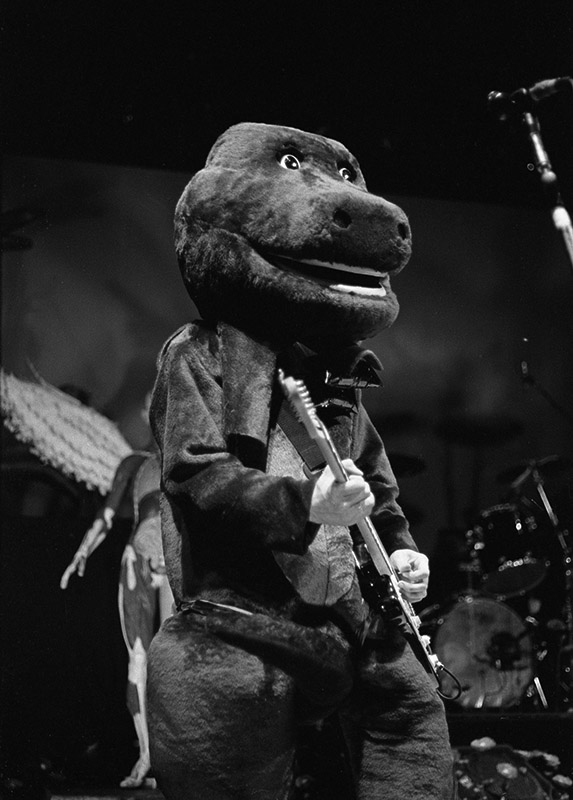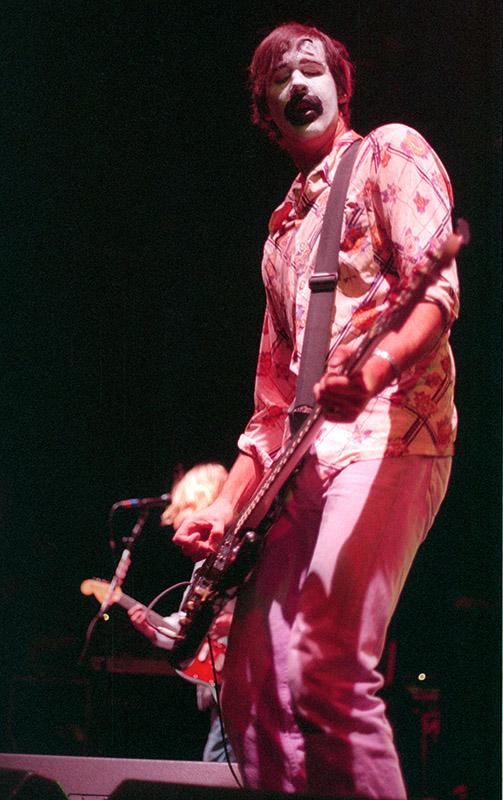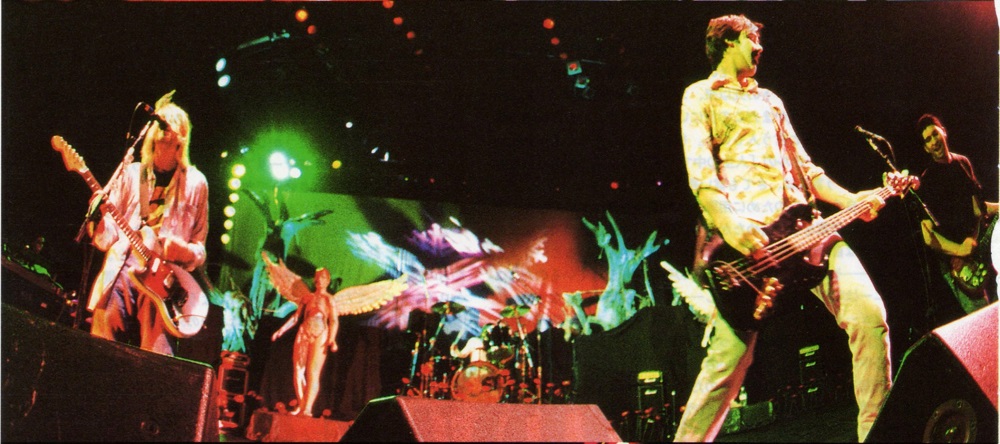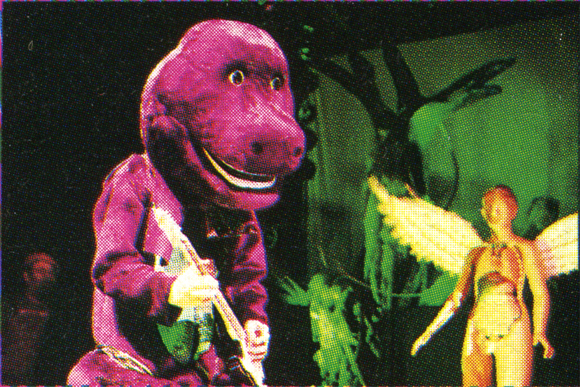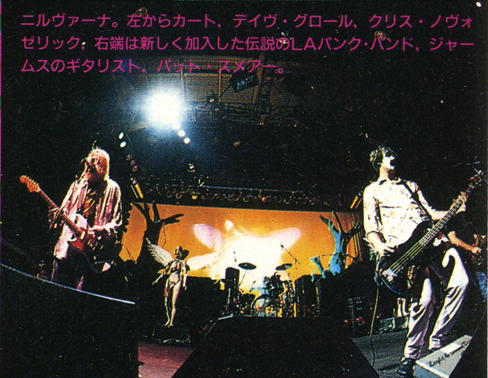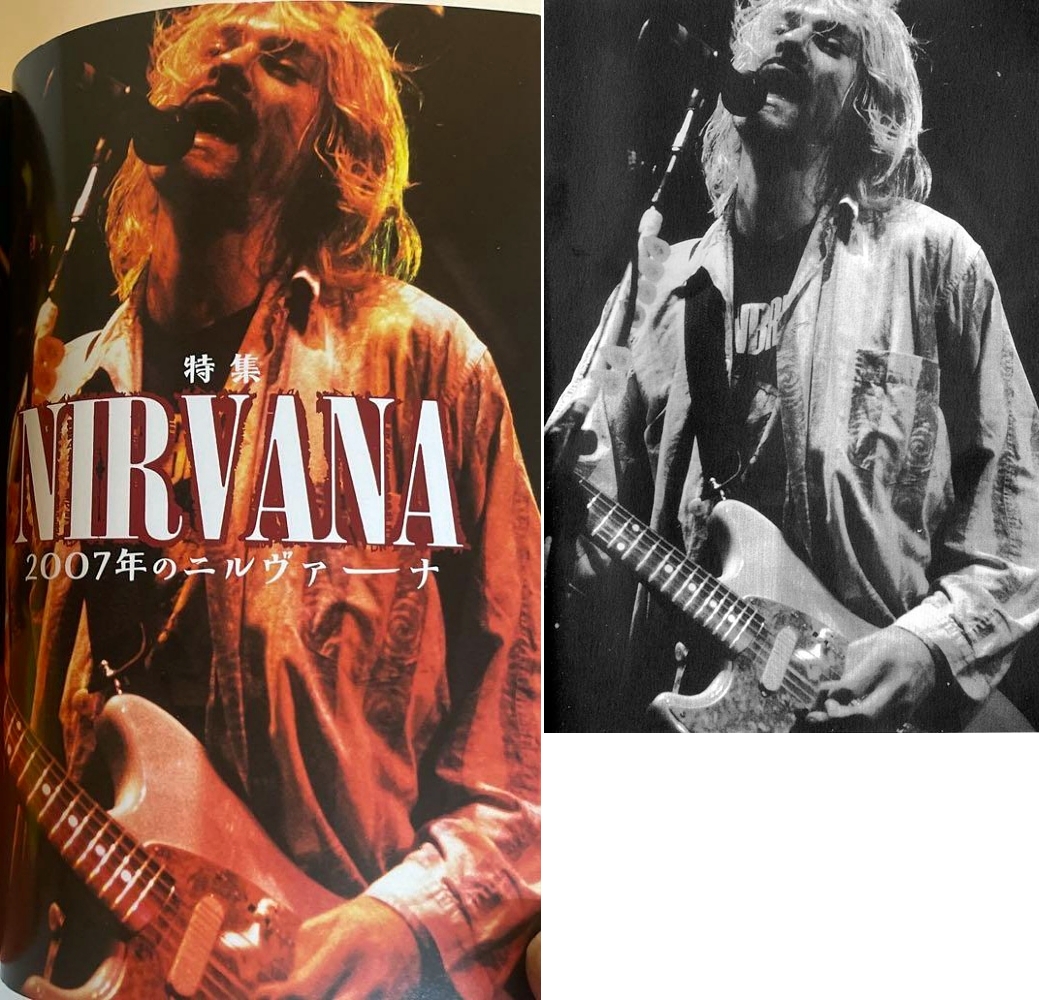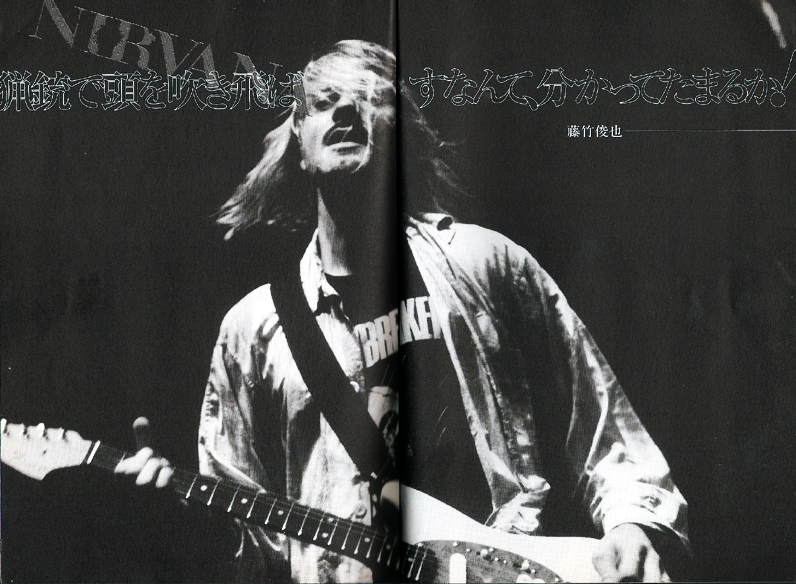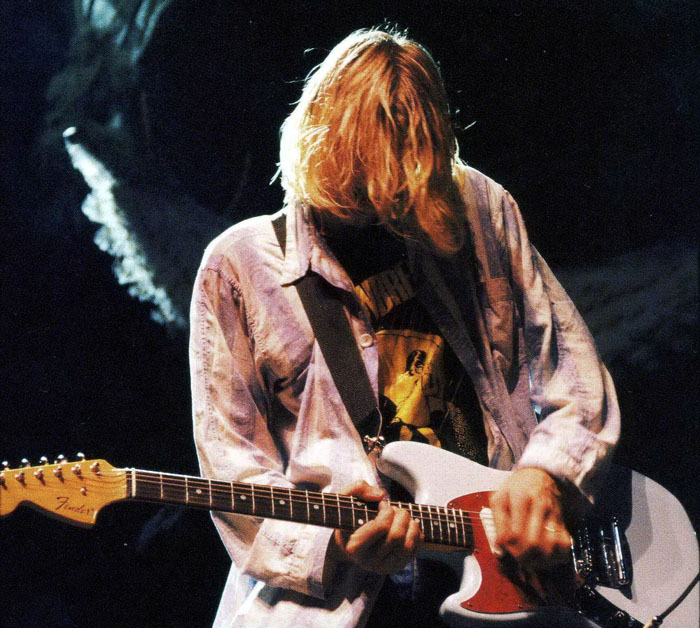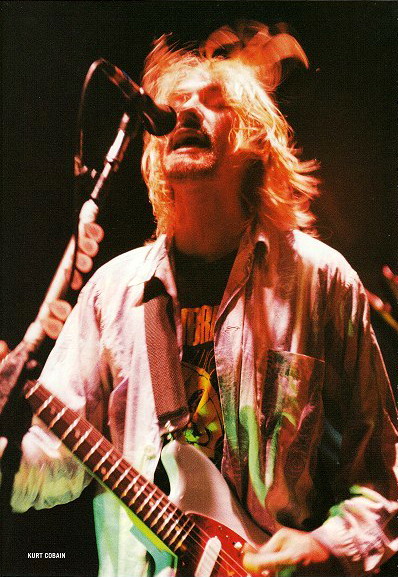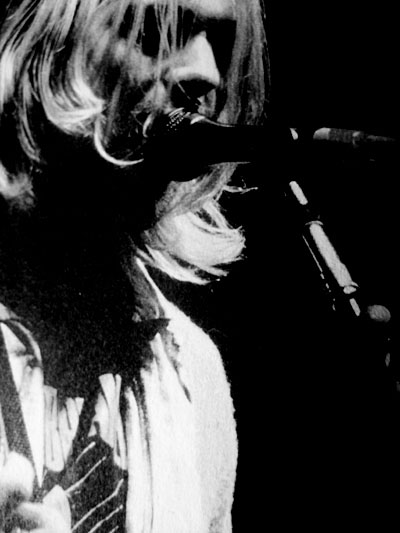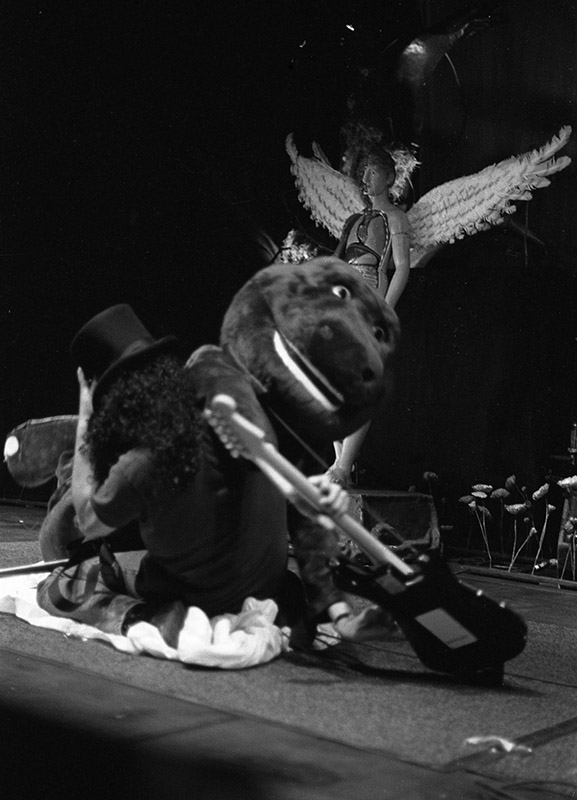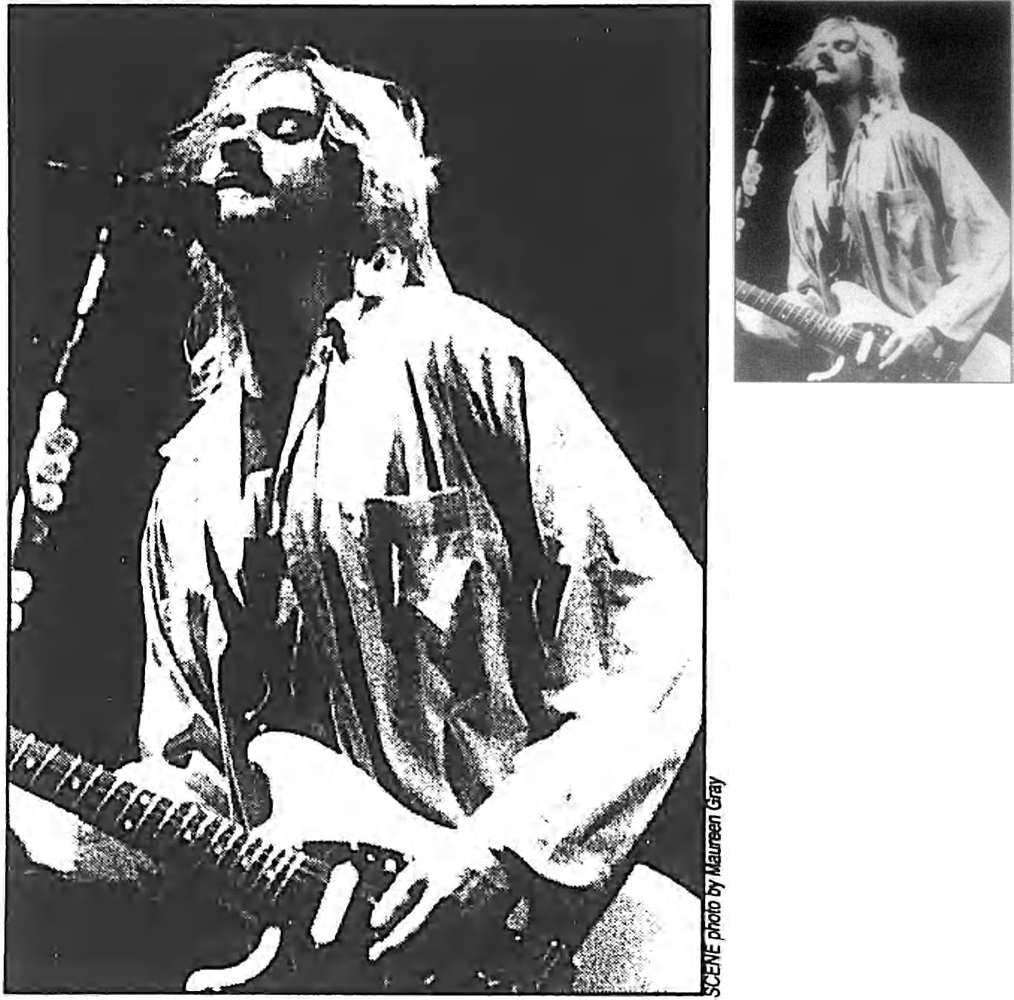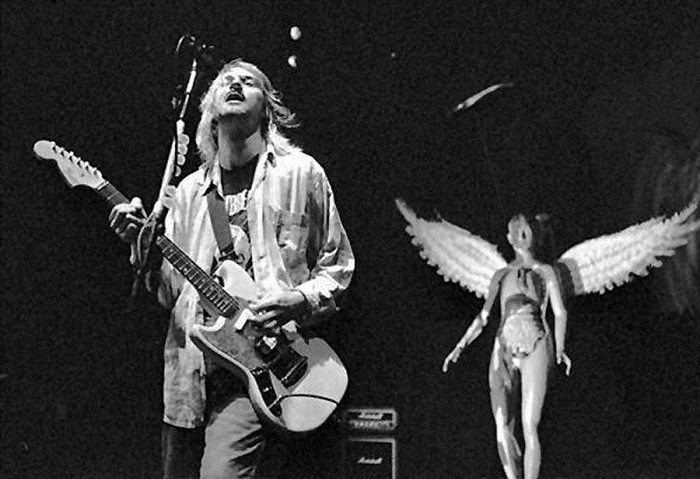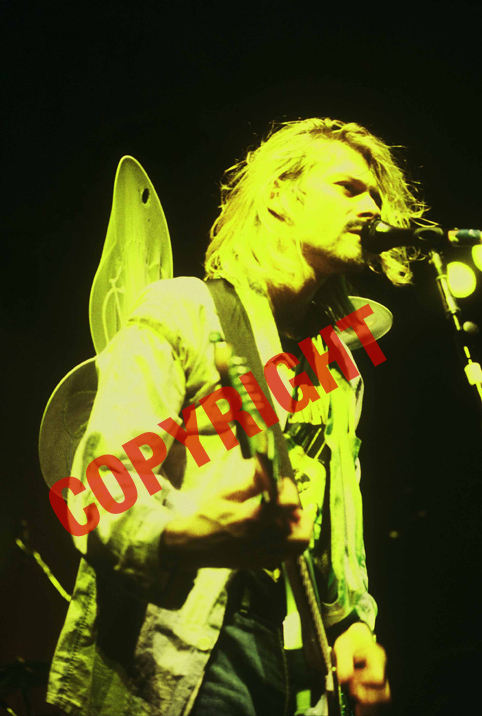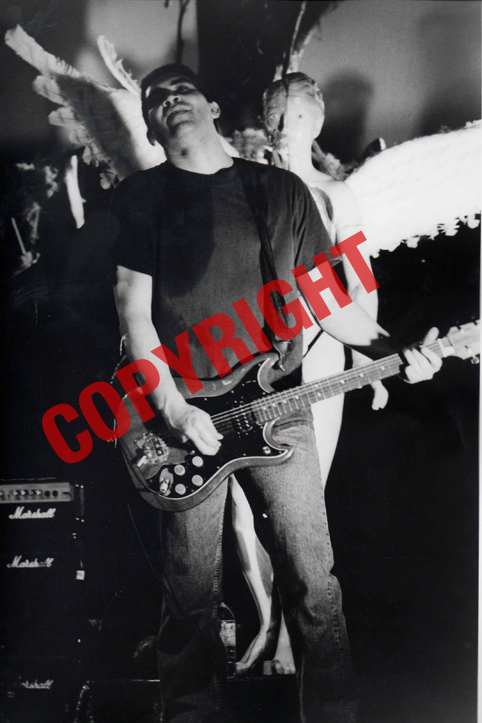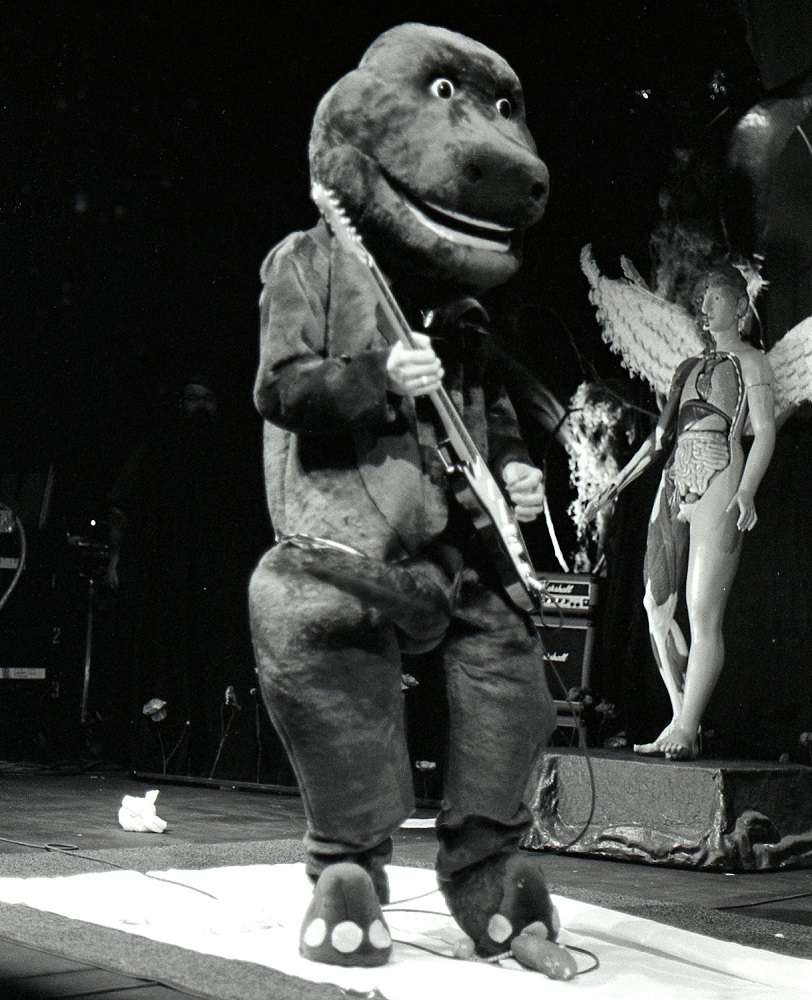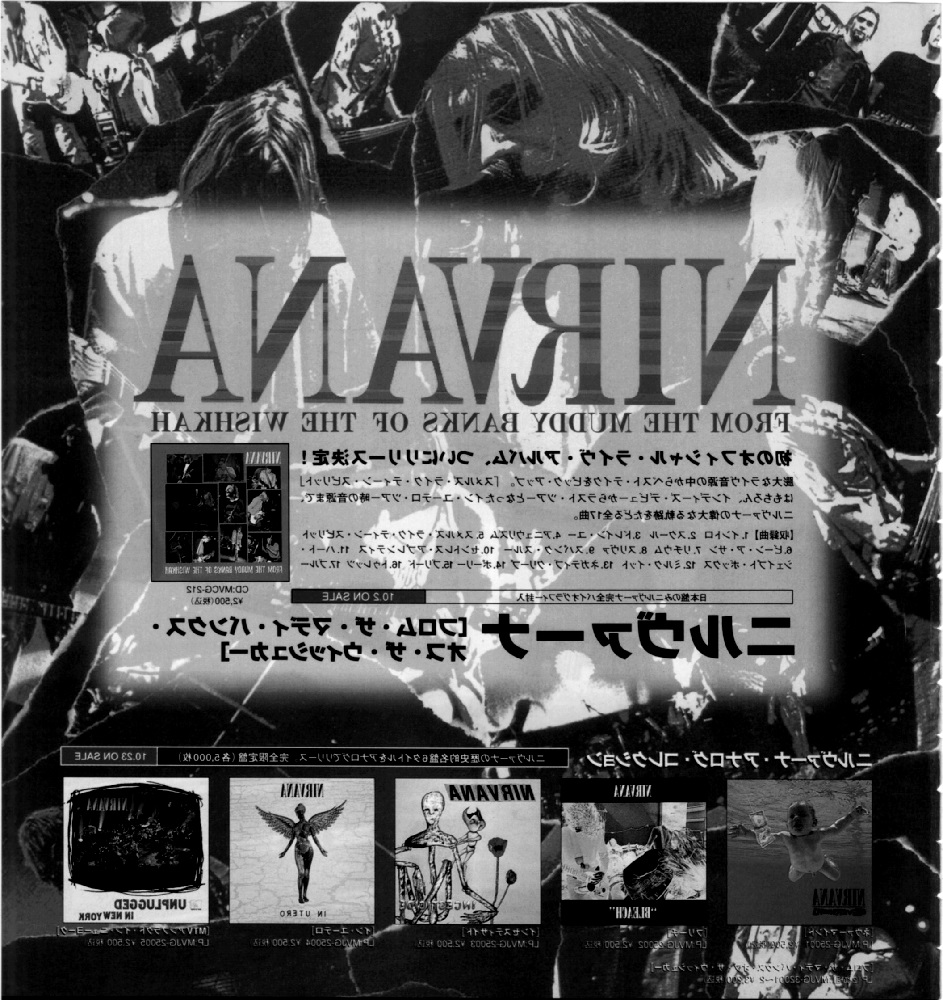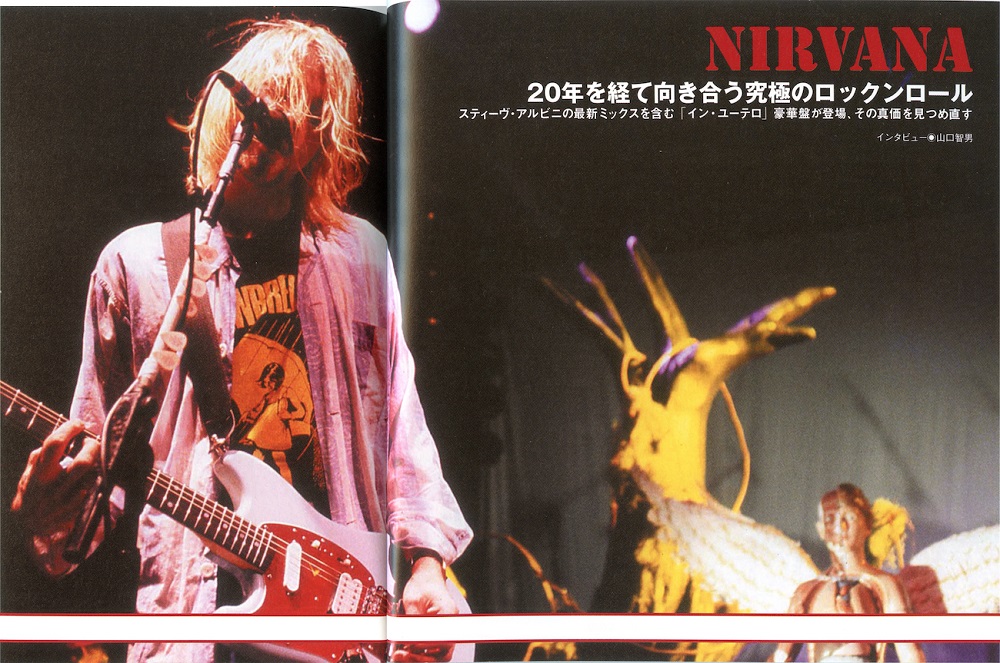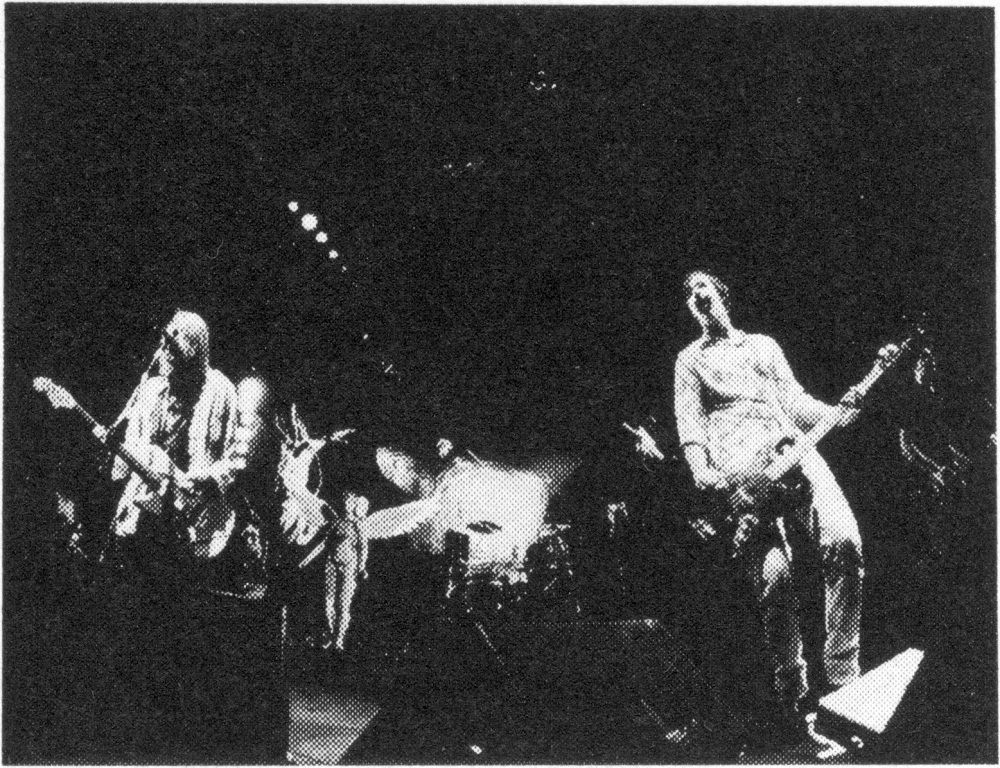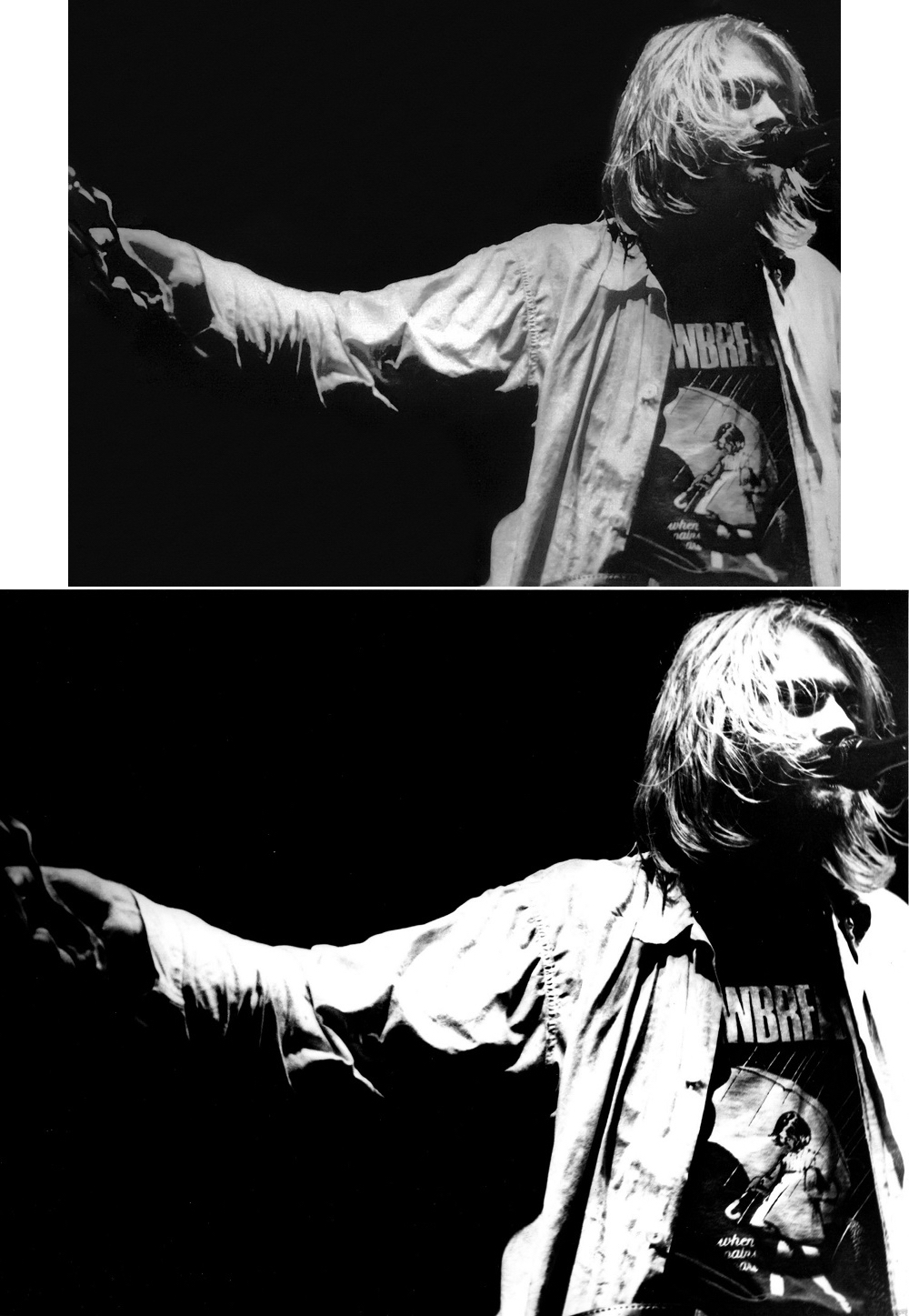 ---