October 03, 1992 - Carver Gymnasium, Western Washington University, Bellingham, WA, US
LIVE NIRVANA Concert Chronology October 03, 1992 - Carver Gymnasium, Western Washington University, Bellingham, WA, US
Artist
NIRVANA

Kurt Cobain (vocals, guitar)
Krist Novoselic (bass)
Dave Grohl (drums, backing vocals)
Crew
Alex MacLeod (tour manager)
Craig Montgomery (sound engineer)
Barrett Jones (monitor engineer & drum technician)
Earnie Bailey (guitar technician)
Schedule
Load In

…:…

Soundcheck

…:…

Doors

20:00

NIRVANA Showtime

…:…

Saucer Showtime

…:…

Medelicious Showtime

…:…

Mudhoney Showtime

…:…
Soundcheck
No Info
Set incomplete
Breed

Mexican Seafood

Beeswax

D-7

Dumb

Rape Me

Drain You

Jesus Wants Me For A Sunbeam

School

Stain

On A Plain

Endless, Nameless
Set Range
Circulating Recordings
Equipment:

Unknown > Unknown

Lowest Generation:

ANA(1) > DAT(1) > FLAC

Length / Sound Quality:

17 min / 7.5

Notes:

• "Drain You" cuts in on the closing chords, whilst "Endless, Nameless" cuts out during the second chorus.
Uncirculated Recordings
No Info
Notes
Nirvana was an unannounced opening band at the show.
The show was about 45 minutes long, according to a review.
Most of the songs played were old songs from the demo tapes that appeared on Incesticide, according to a review.
Kurt couldn't remember the words to some of the old songs, so he just mumbled, according to Courtney Love.
"Smells Like Teen Spirit" and "Lithium" were not played, according to a review.
At the end of the show, Kurt and Krist handed their instruments to some young boys. The kids either did not know how to play the instruments, or were feeling awkward and were encouraged to smash them to appease the audience, but someone asked to stop before they broke anything. Earnie Bailey said that Matt Lukin handed a kid Krist's Gibson Thunderbird, and encouraged him to smash it, but Krist asked Earnie to run out and intercept the bass before it was throttled. He did and the bass was not smashed, but most likely the kid smashed one of Matt Lukin's basses.
At one point during the show, Kurt jumped into the audience, then came back onstage and played Fang and Black Flag covers, according to Nils Bernstein. Due to conflicting reports from attendees, it is unclear whether this was during Mudhoney's set or Nirvana's.
Press Reviews
Memorabilia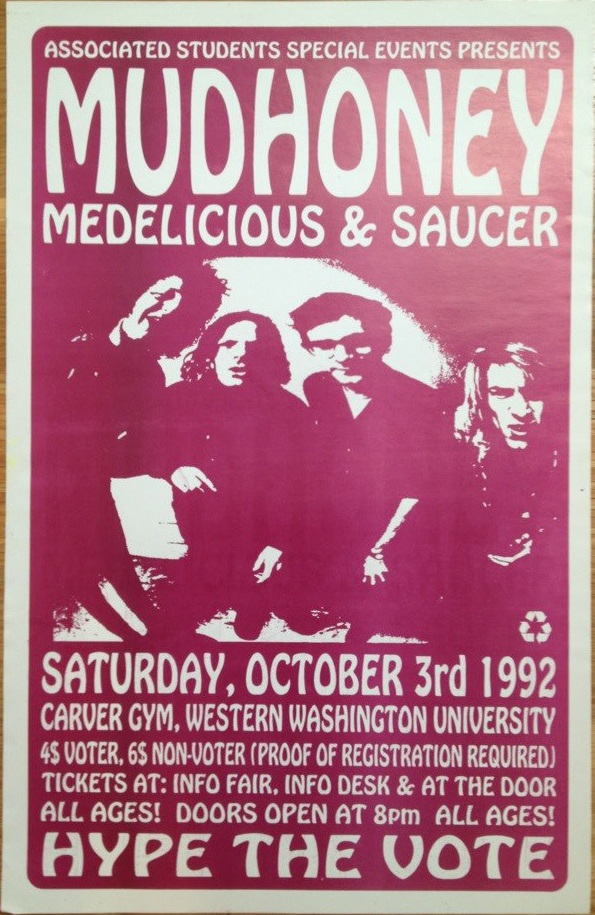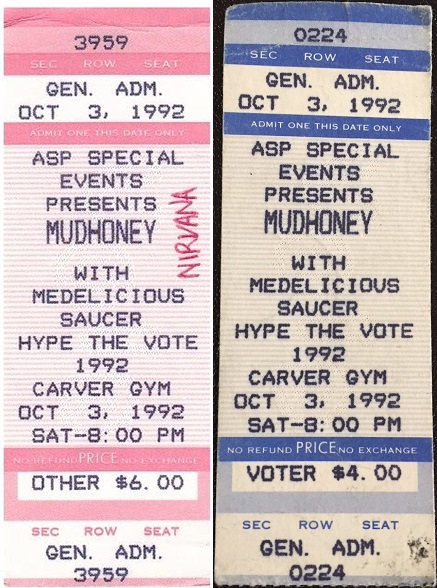 Images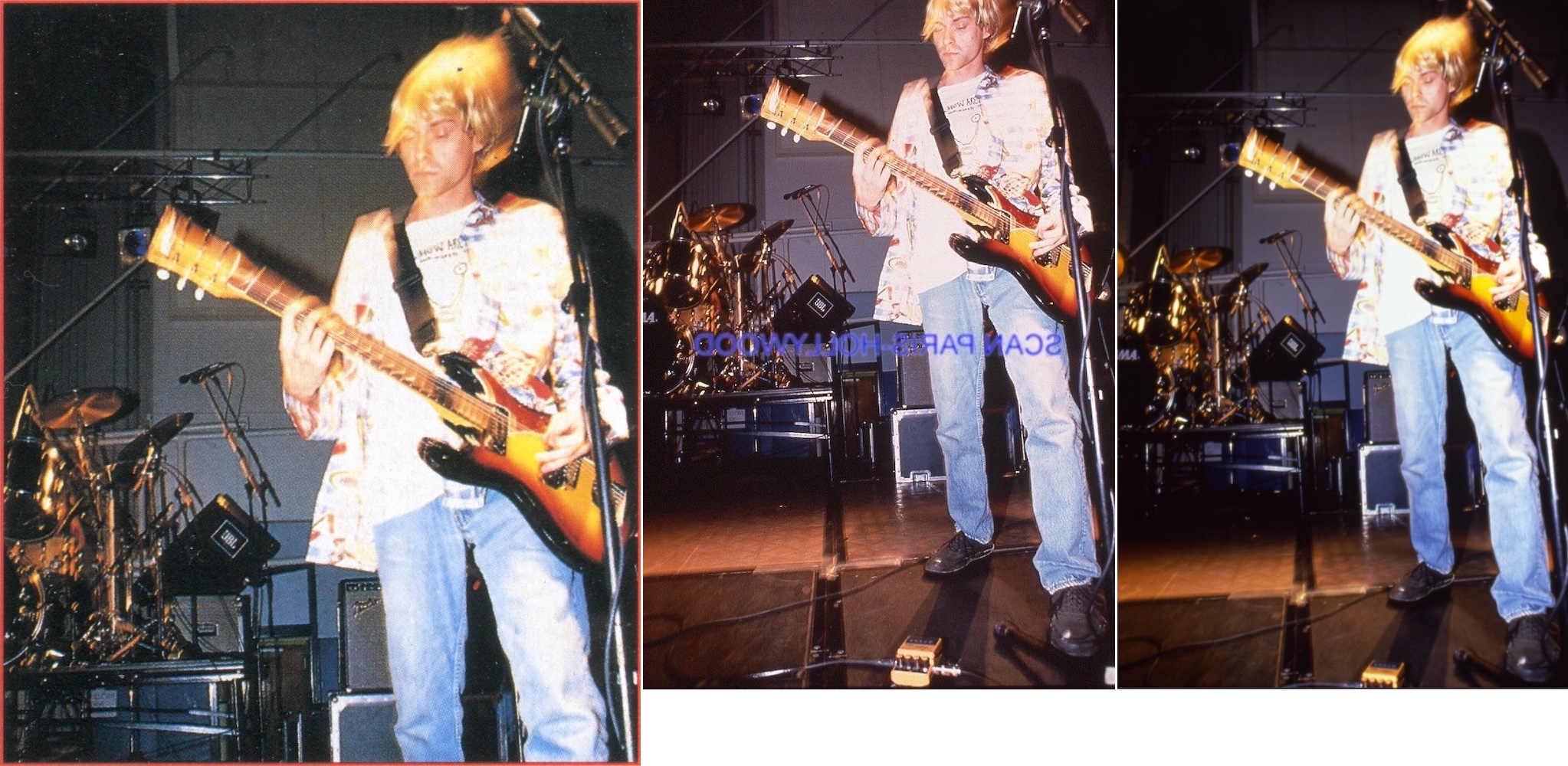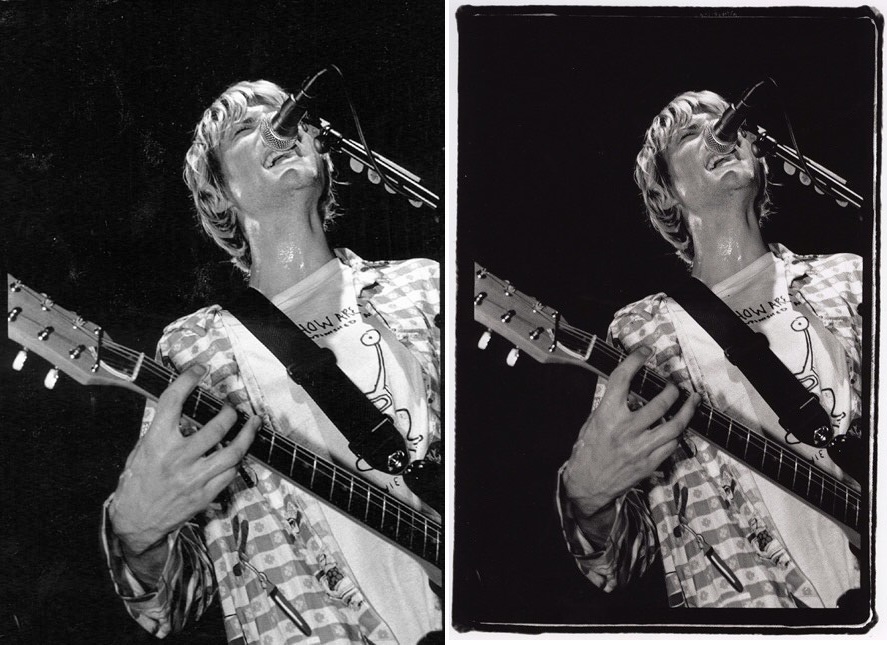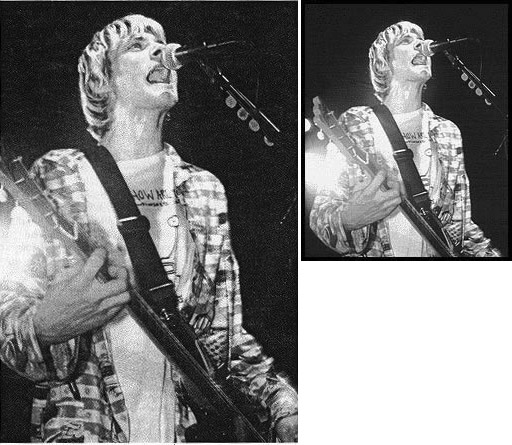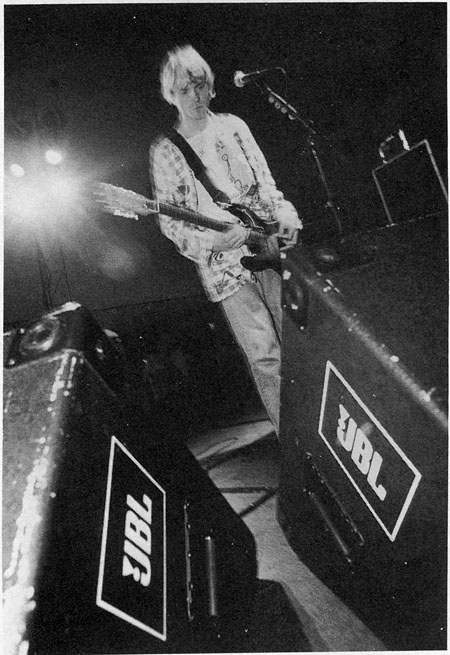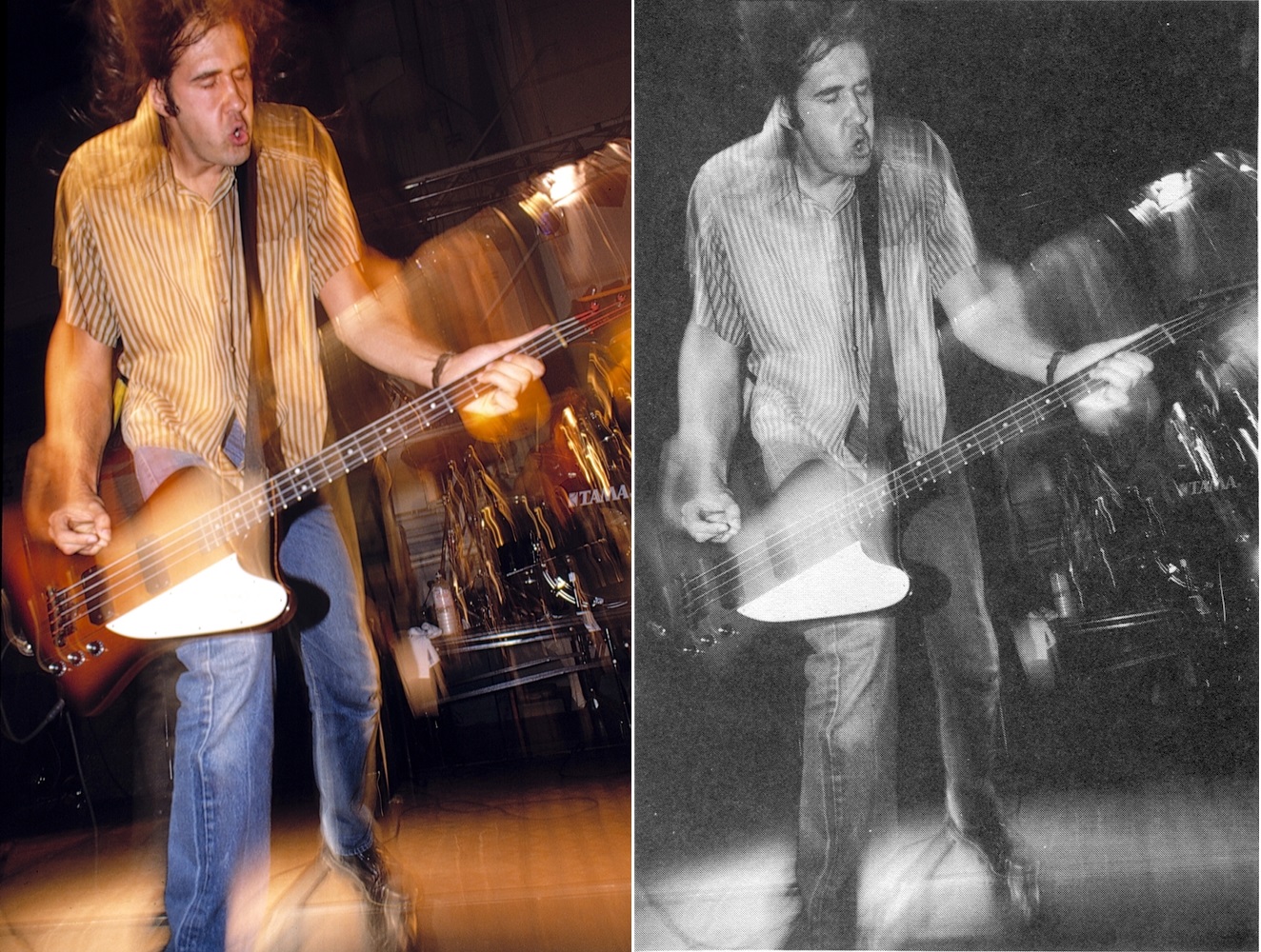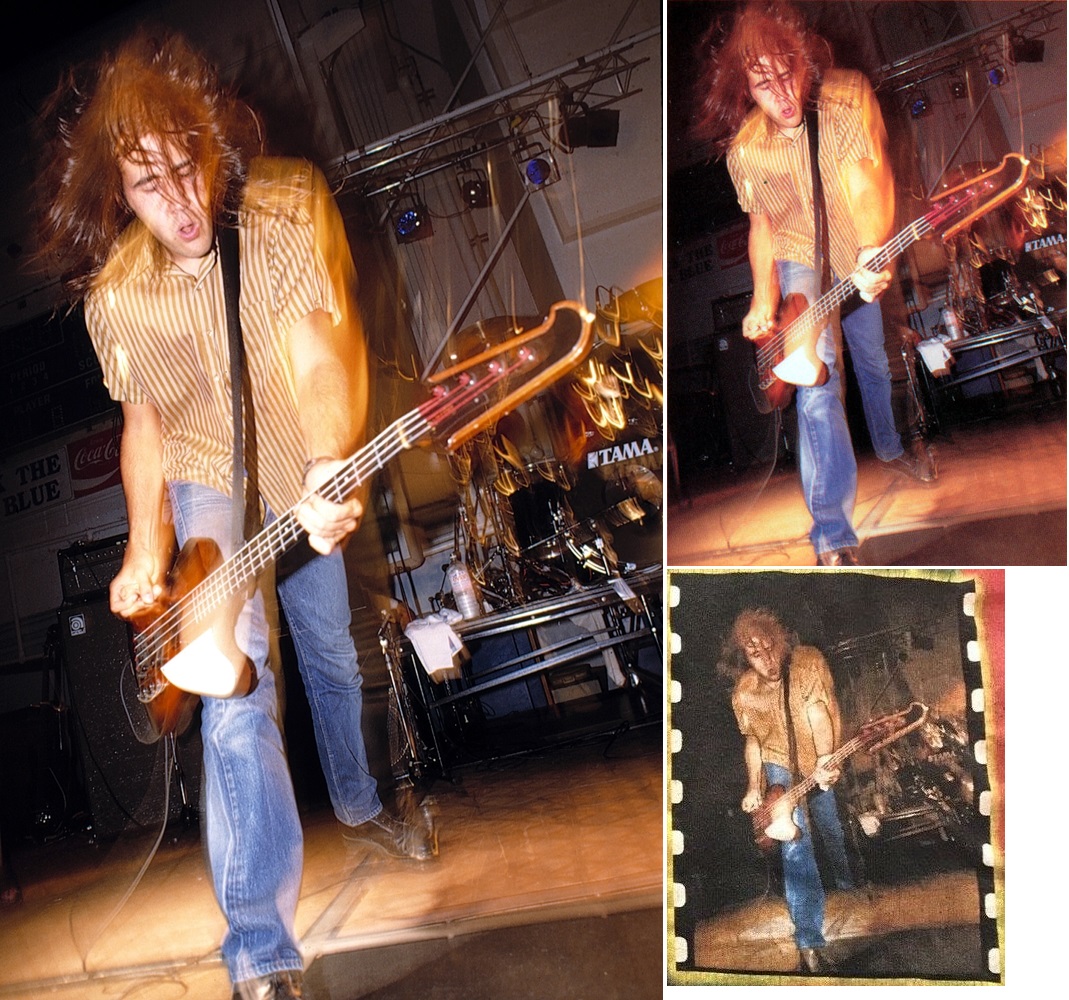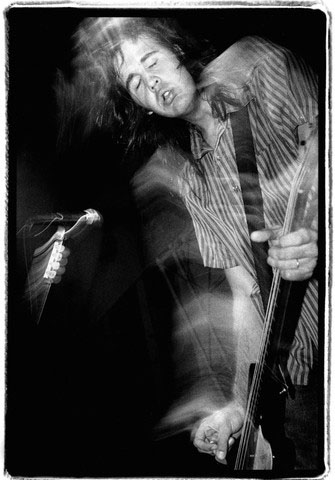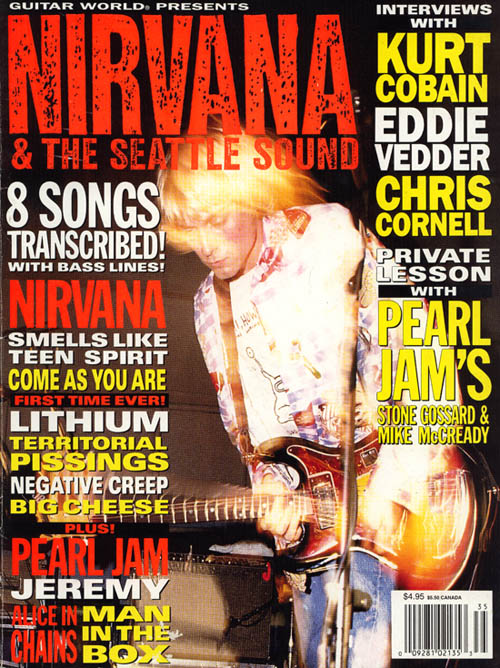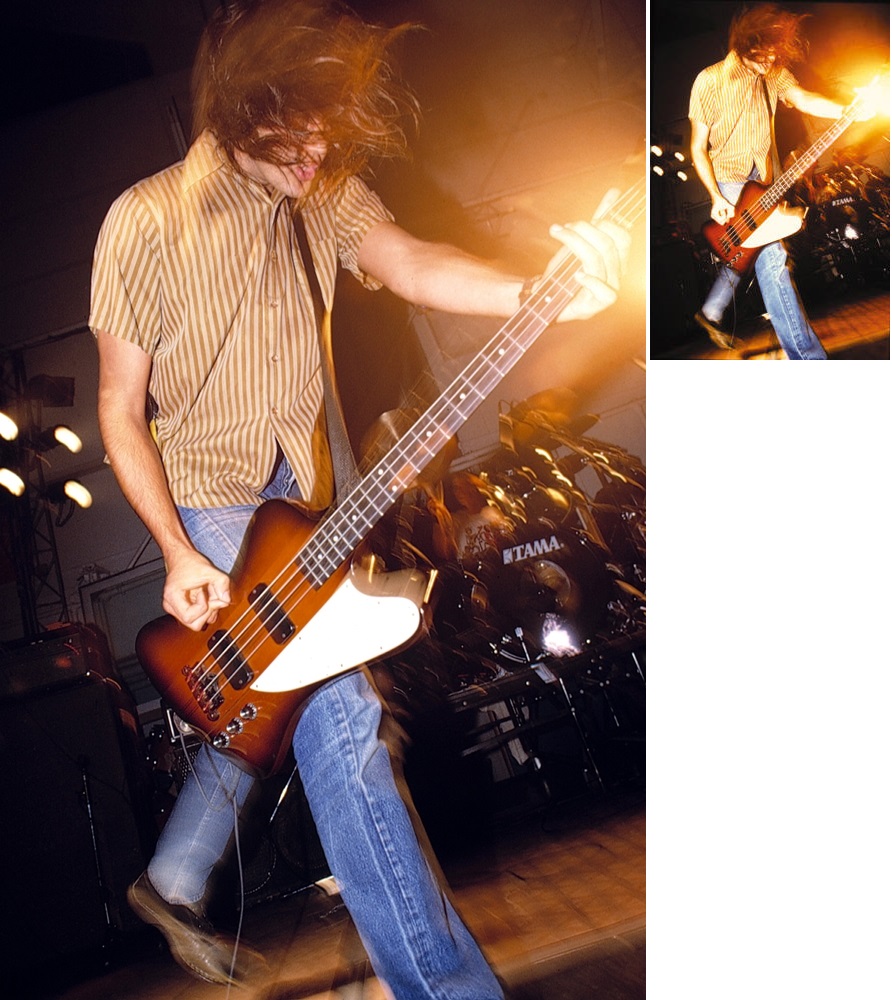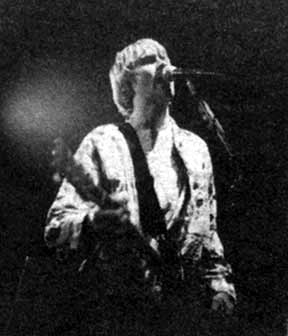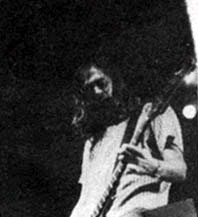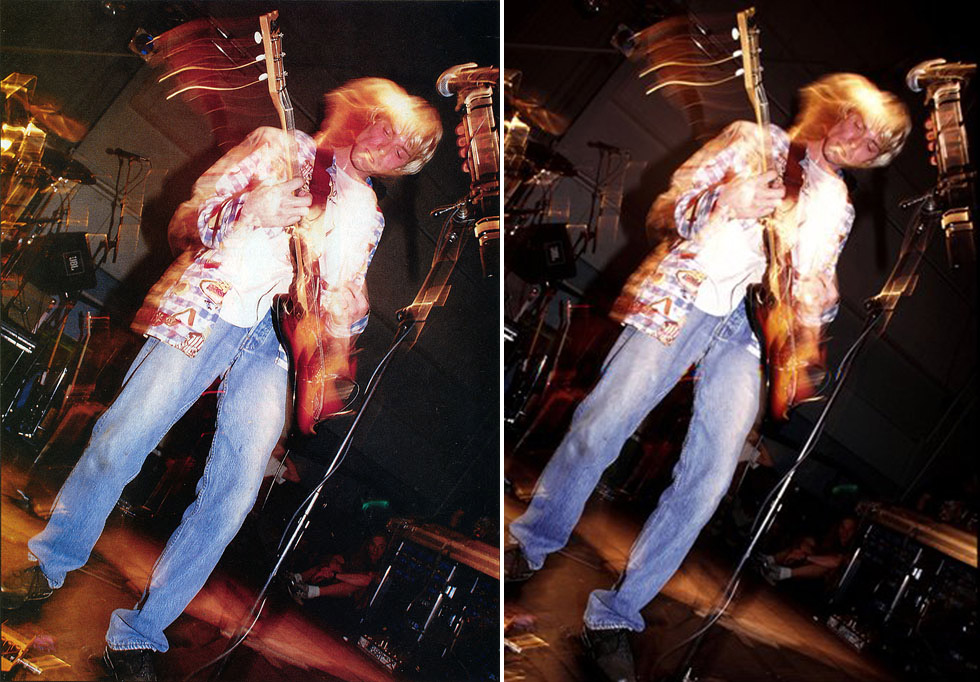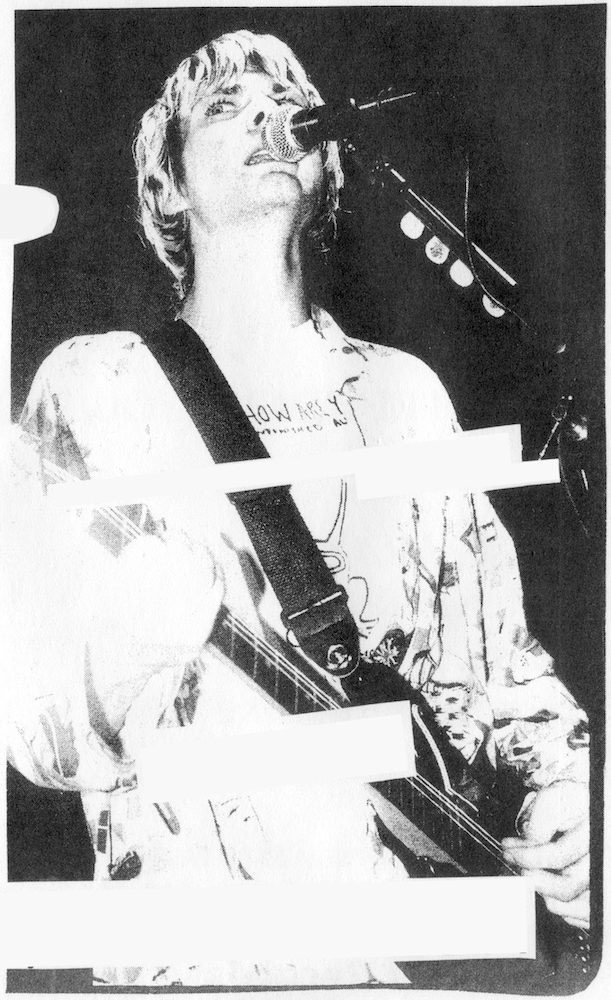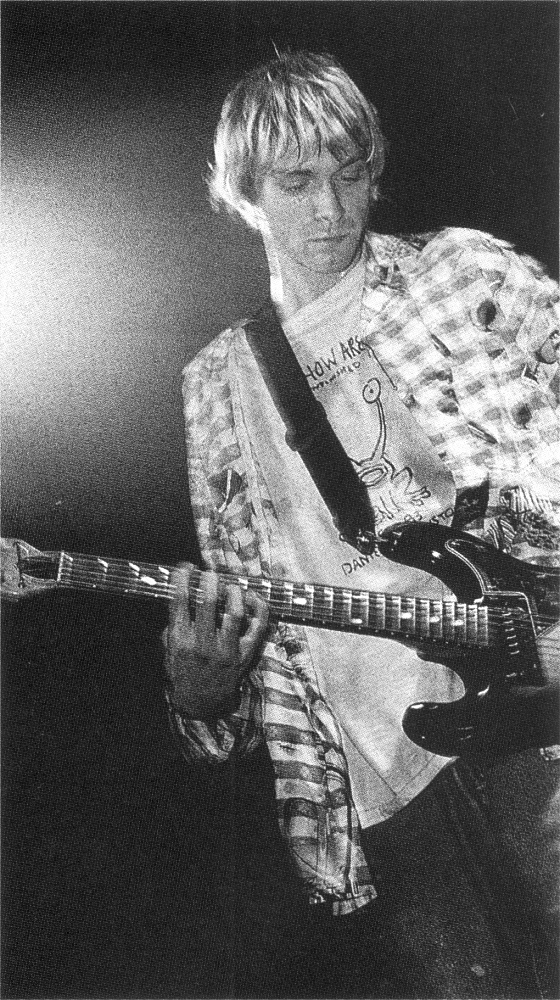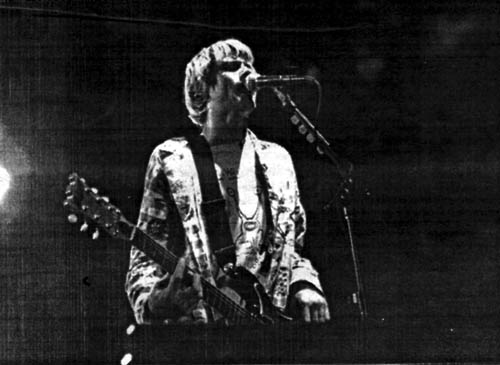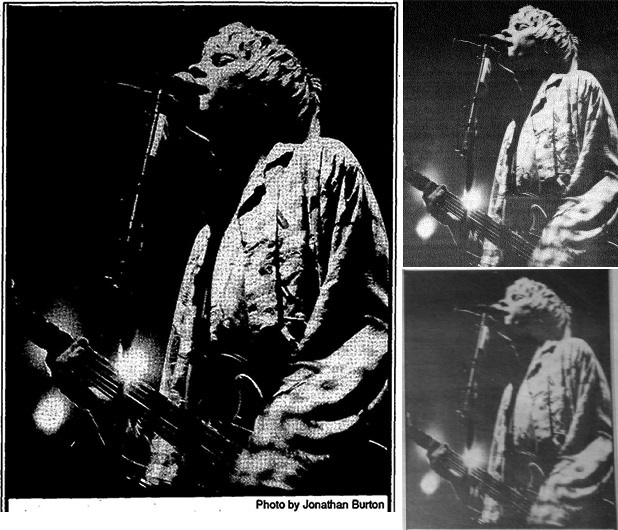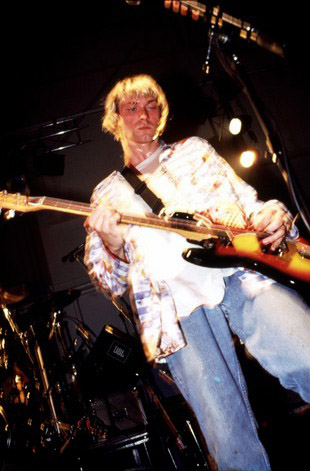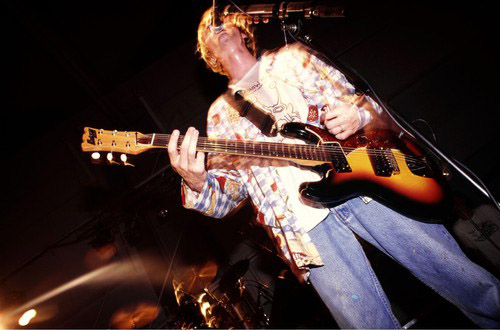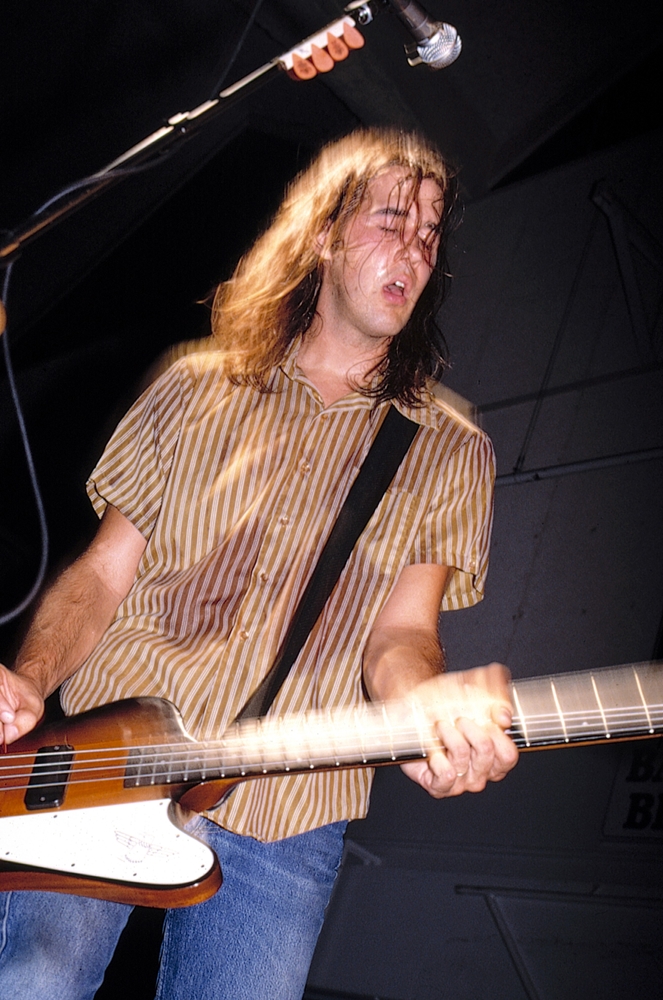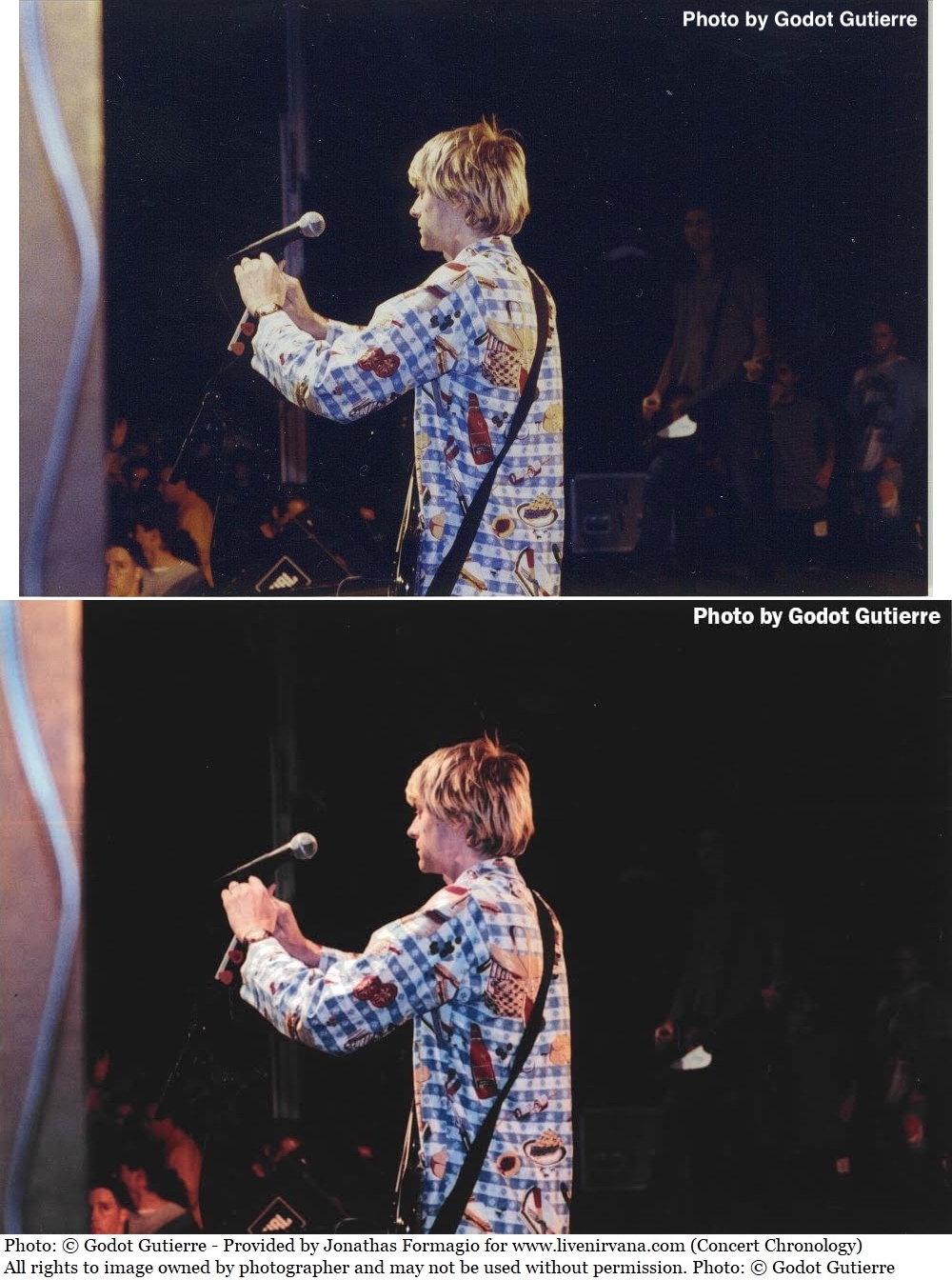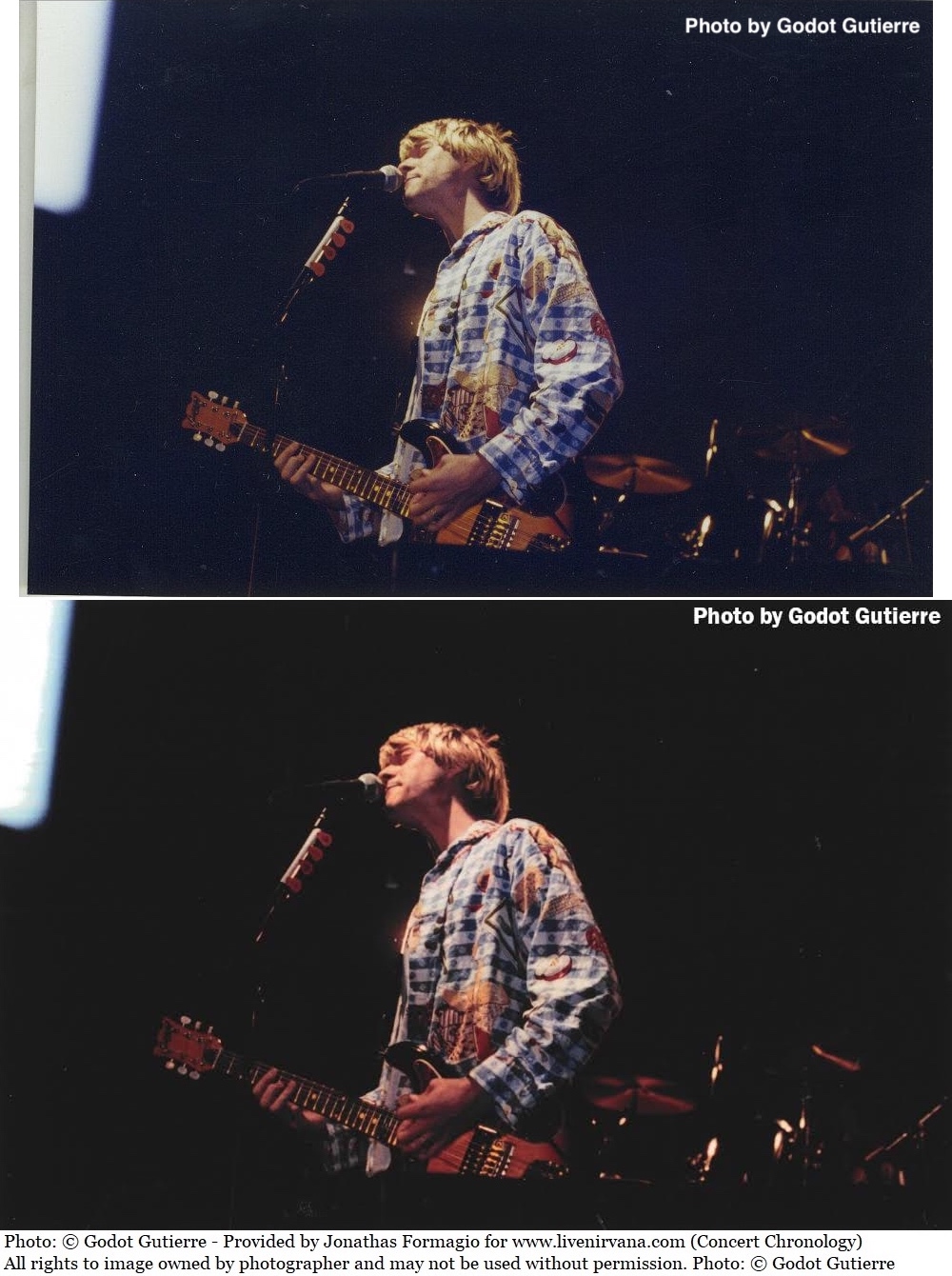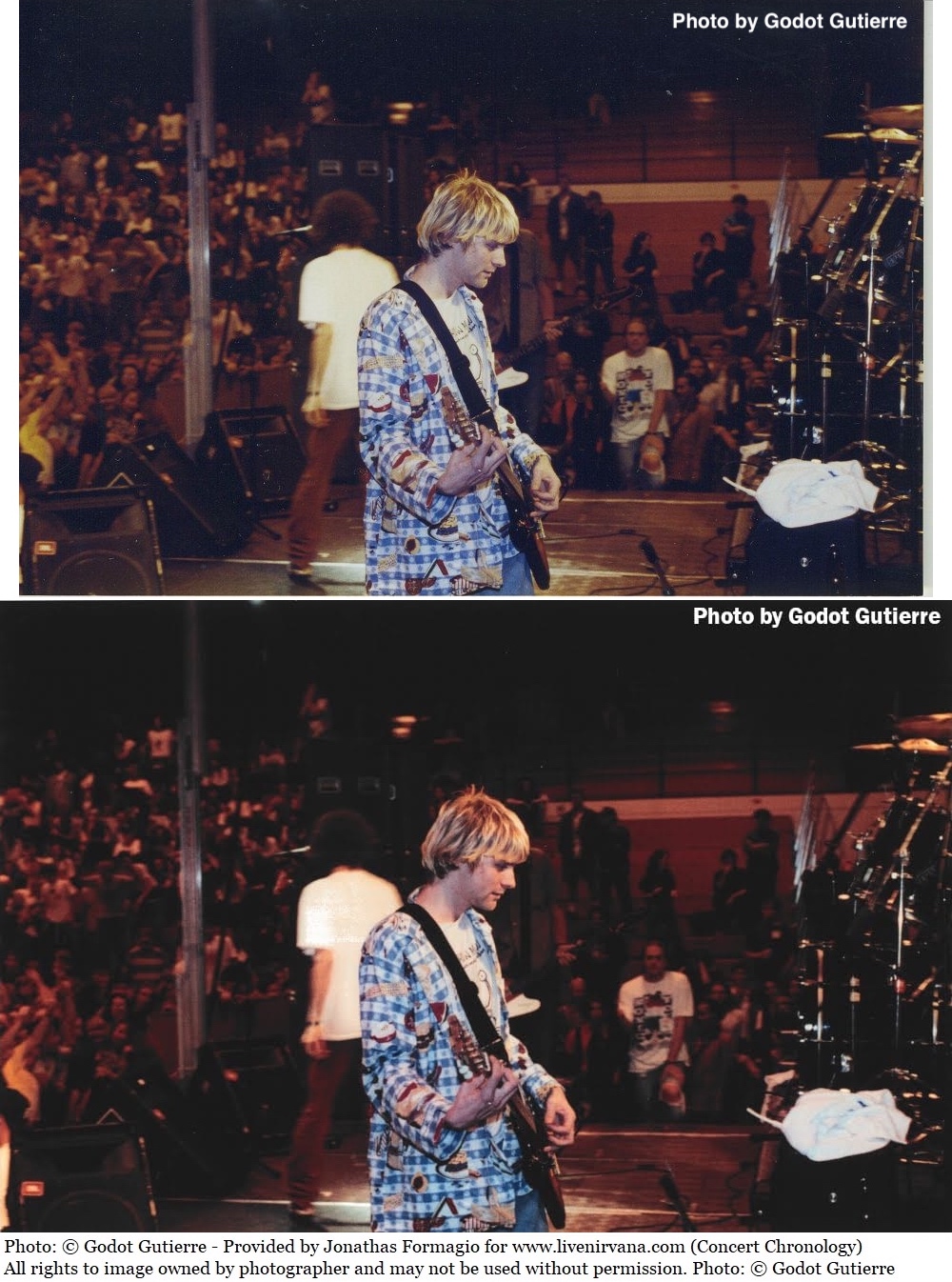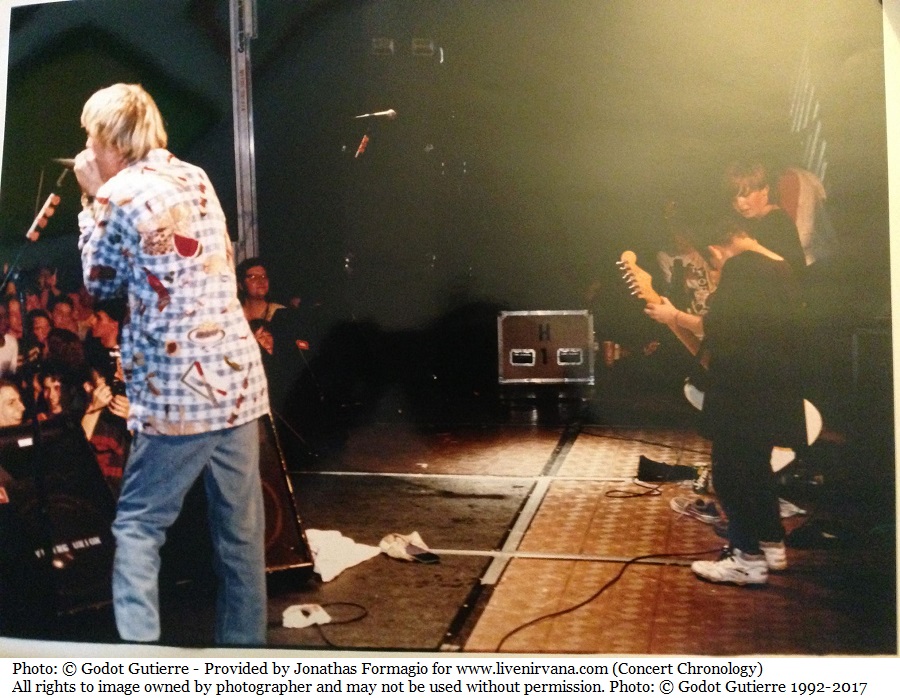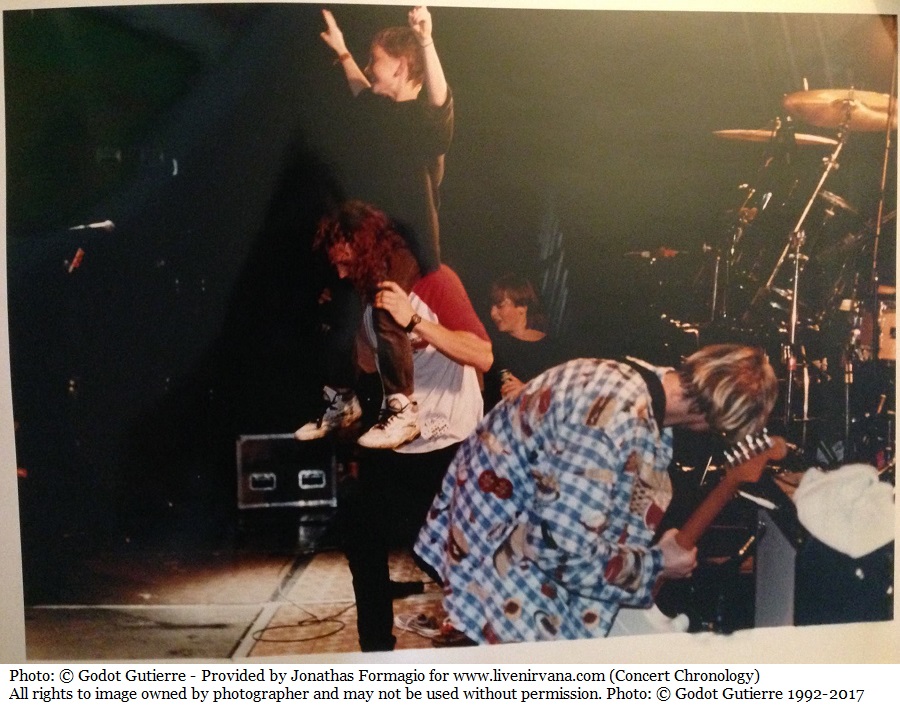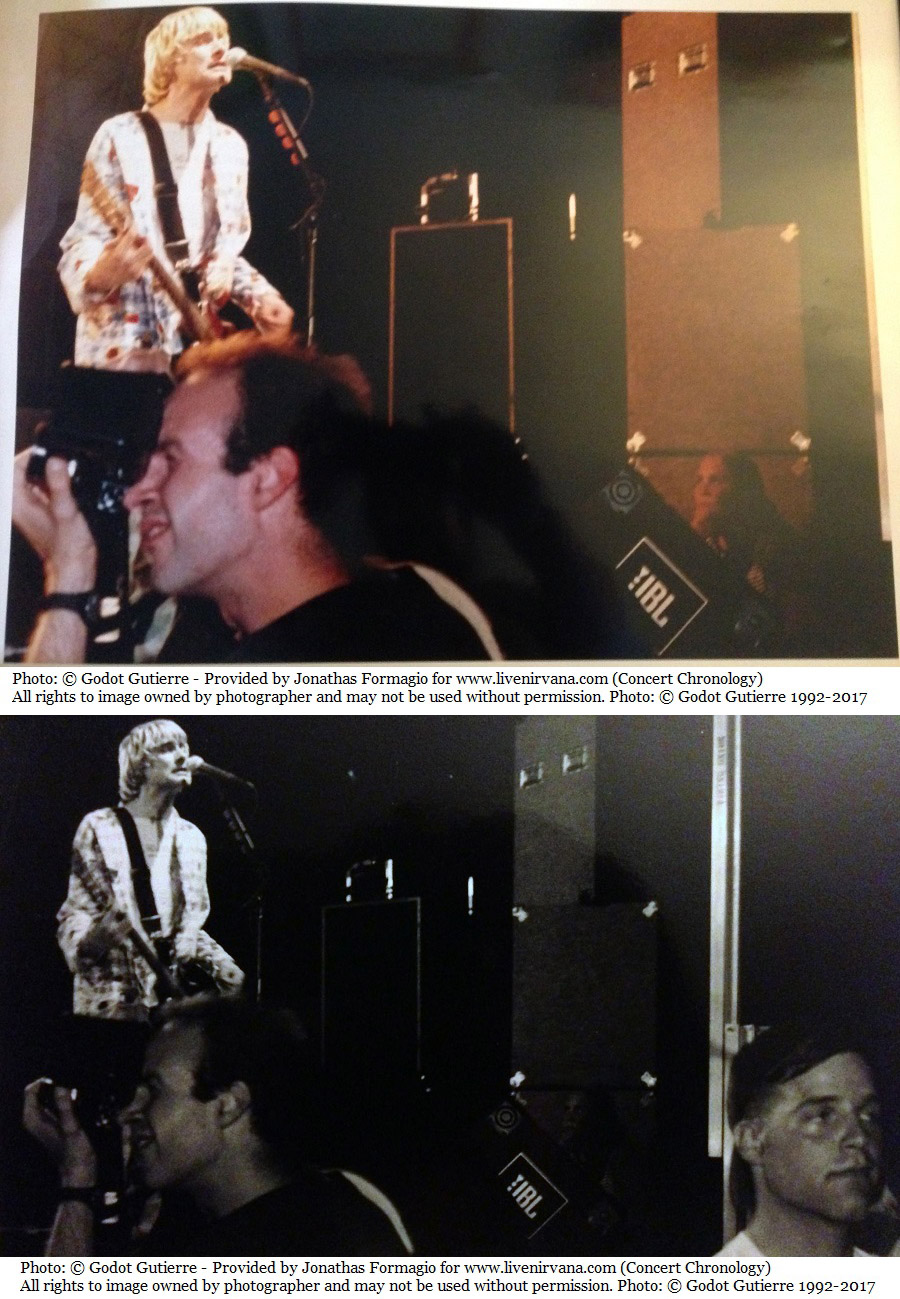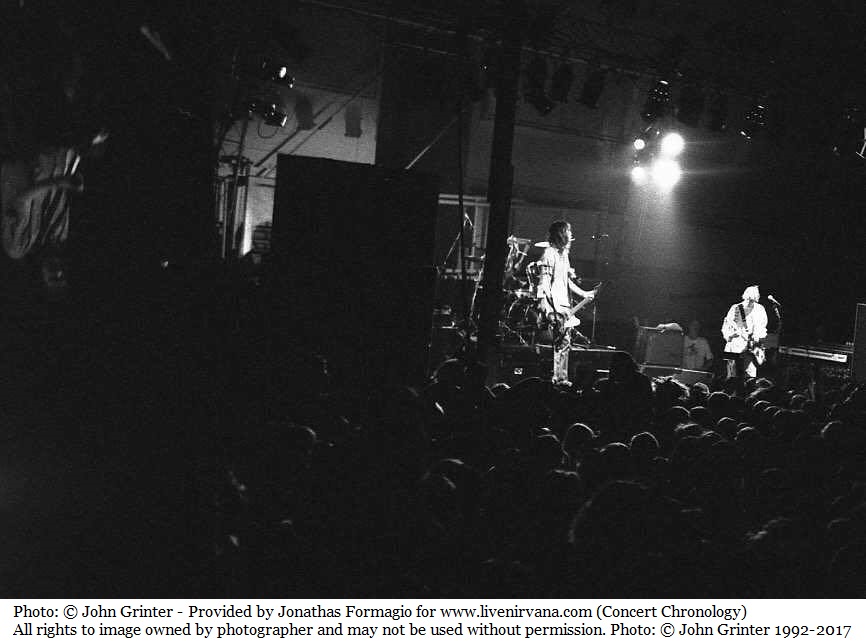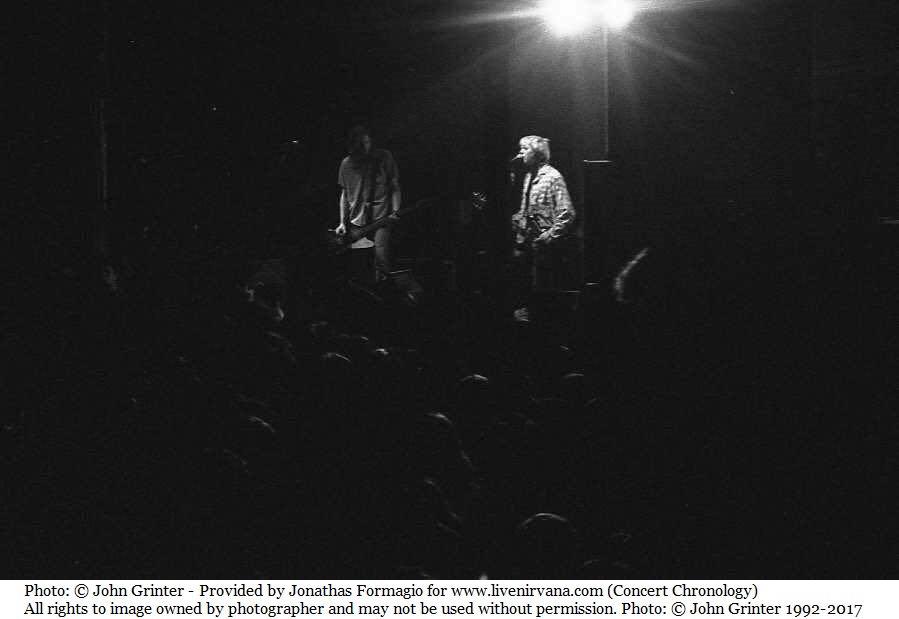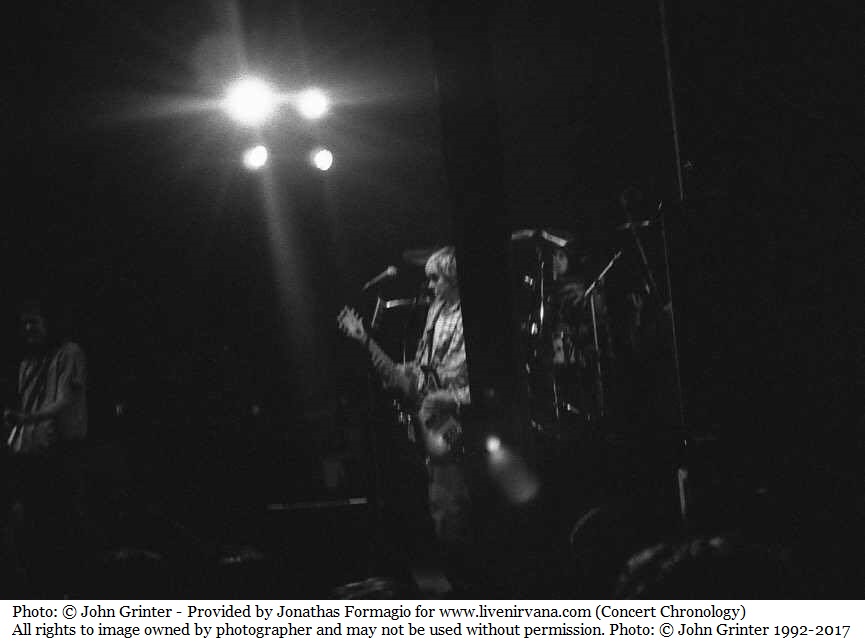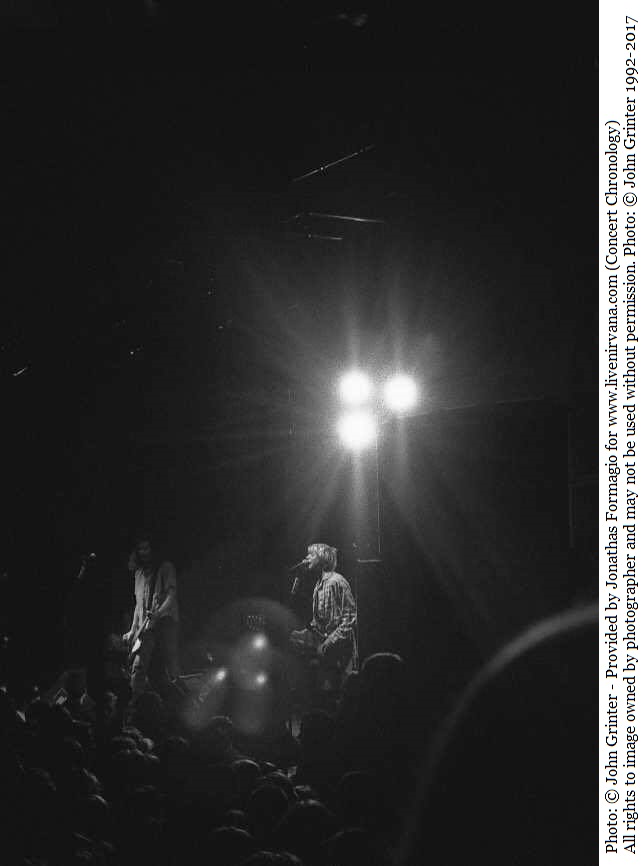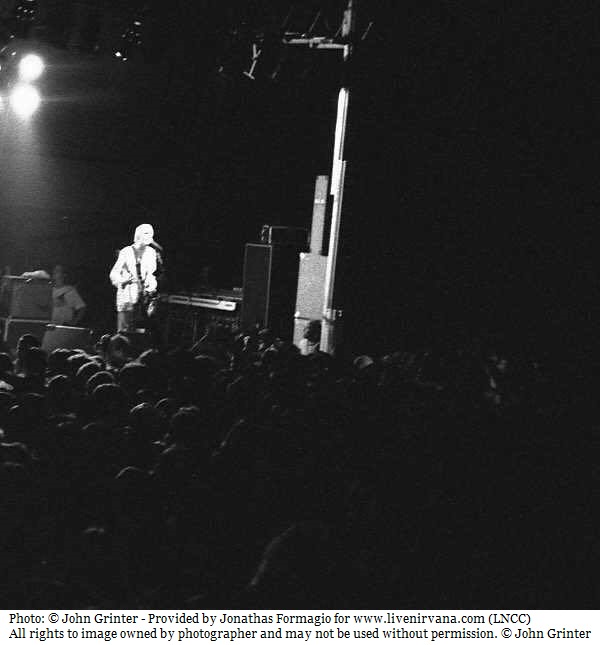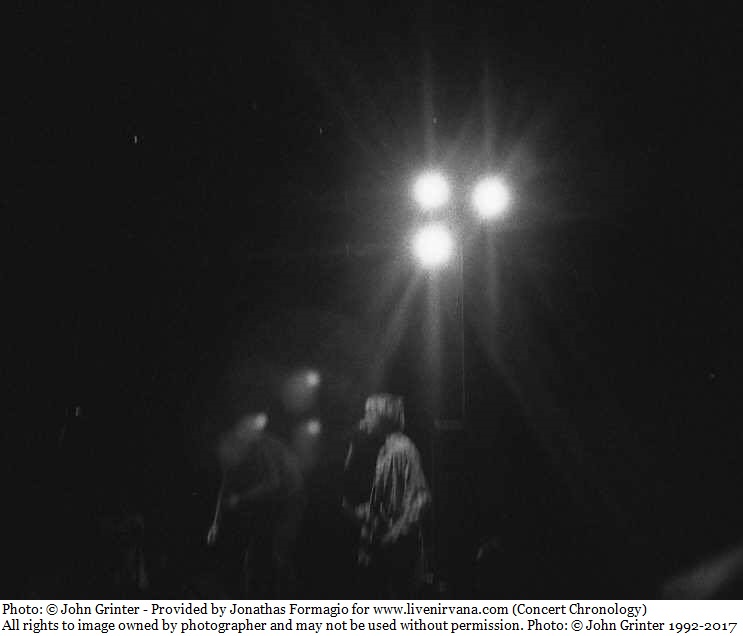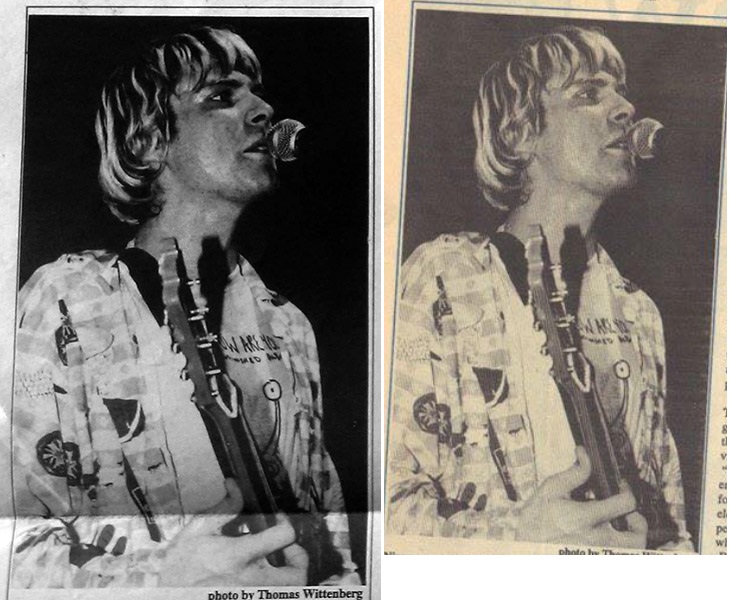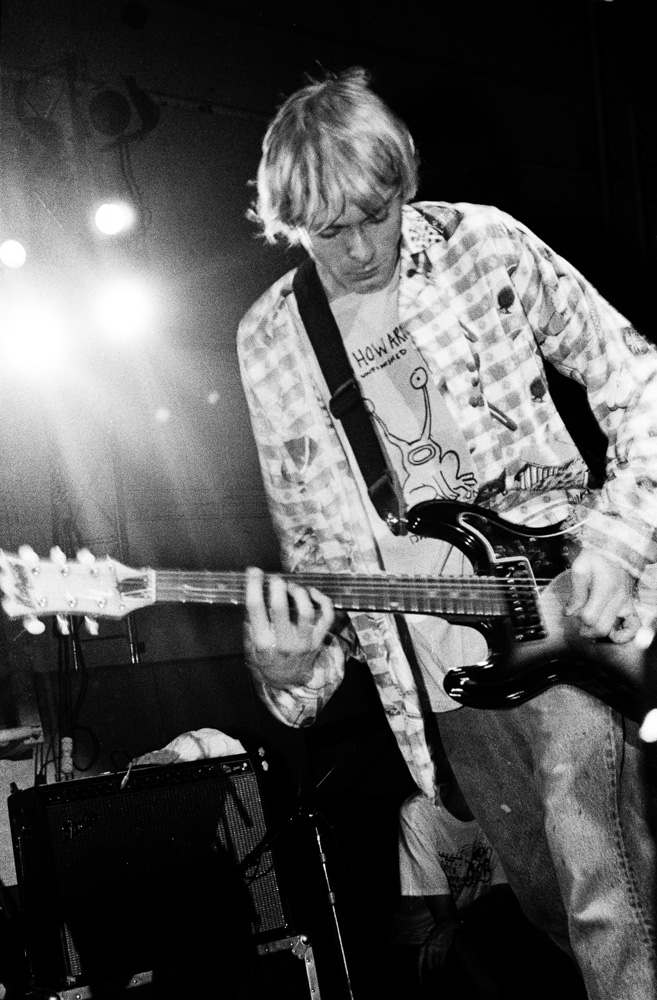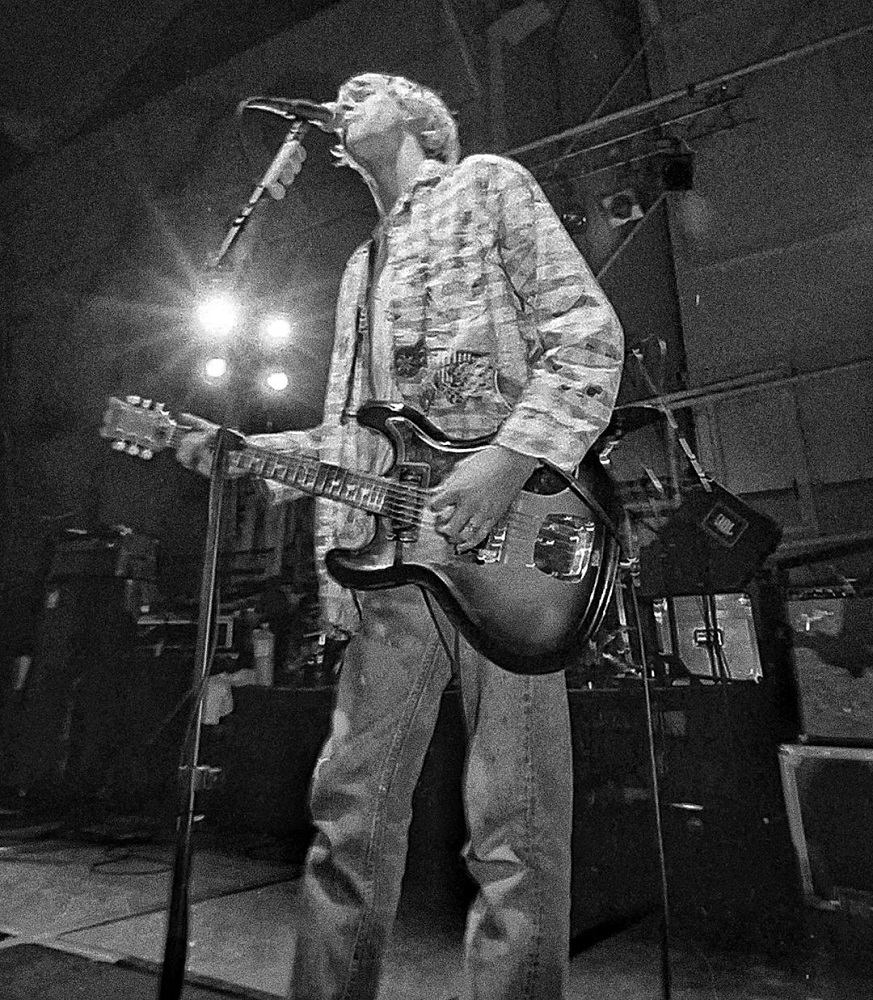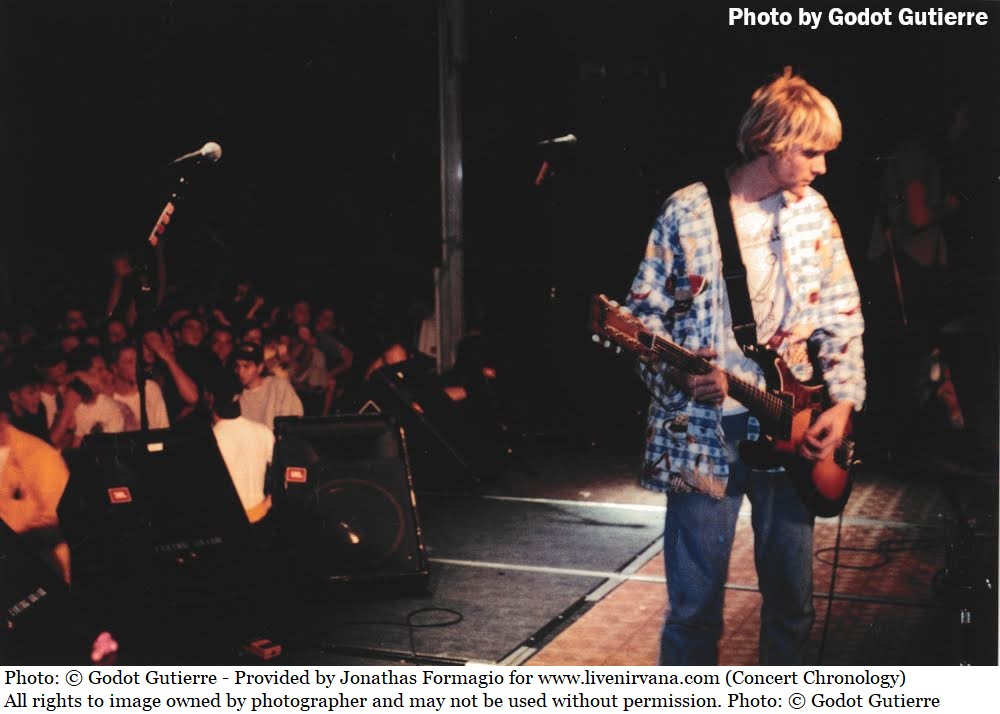 ---