December 03, 1991 - Rock City, Nottingham, UK
LIVE NIRVANA Concert Chronology December 03, 1991 - Rock City, Nottingham, UK
Artist
NIRVANA

Kurt Cobain (vocals, guitar)
Krist Novoselic (bass)
Dave Grohl (drums, backing vocals)
Crew
Alex MacLeod (tour manager)
Craig Montgomery (sound engineer)
Ian Beveridge (monitor engineer)
Nic Close (guitar technician)
Schedule
Load In

…:…

Soundcheck

…:…

Doors

20:00

Shonen Knife Showtime

…:…

Captain America Showtime

…:…

NIRVANA Showtime

…:…
Soundcheck
No Info
Set incomplete
Six Pack

Drain You

Floyd The Barber

Smells Like Teen Spirit

About A Girl

Polly

Lithium

Sliver

Love Buzz

Come As You Are

Been A Son

On A Plain

Blew

Territorial Pissings
Set Range
Circulating Recordings
Equipment:

Soundboard > Unknown

Lowest Generation:

TV > VHS(2) > DVDR/FLAC

Length / Sound Quality:

07 min / 8.0

Notes:

• Circulated in September 2012.
• Single camera PRO-shot video, broadcast on the Japanese TV show "Pure Rock".
• Includes only parts of "Smells Like Teen Spirit", "Drain You", "Sliver", "Been A Son", "Come As You Are", and "Lithium".
Uncirculated Recordings
No Info
Notes
The band opened up with a cover of Black Flag's "Six Pack," according to attendees.
Kurt stopped the show when an over-zealous bouncer started to attack a fan.
The band switched instruments for a "Sonic Youth-type" encore, during which Krist chanted a "hippy-dippy mantra about love," according to a review.
Press Reviews
Memorabilia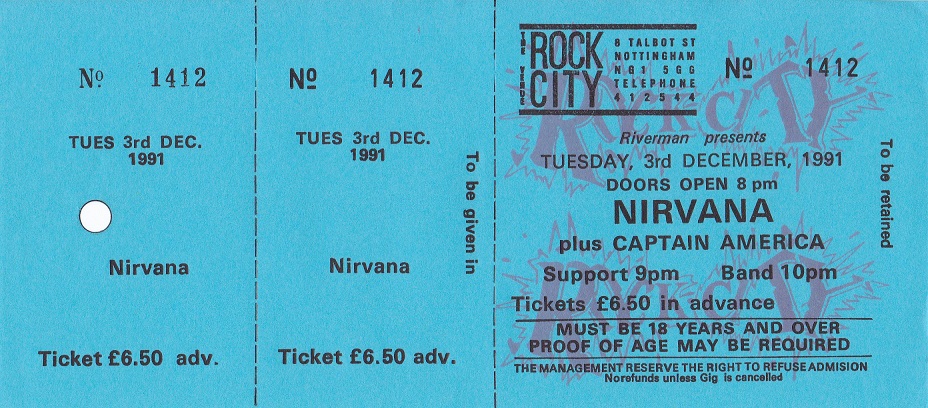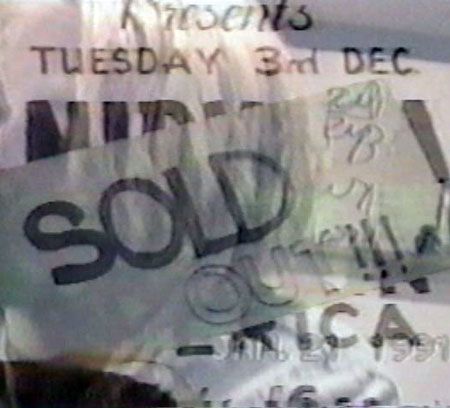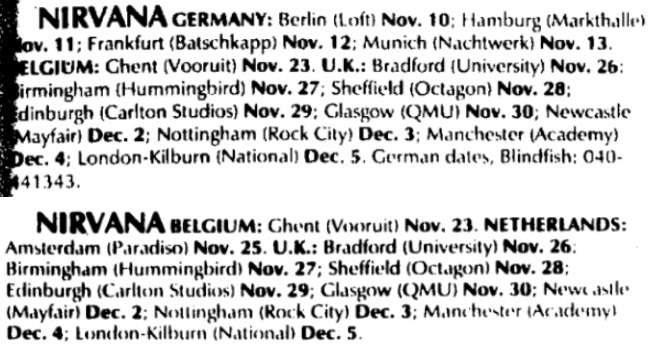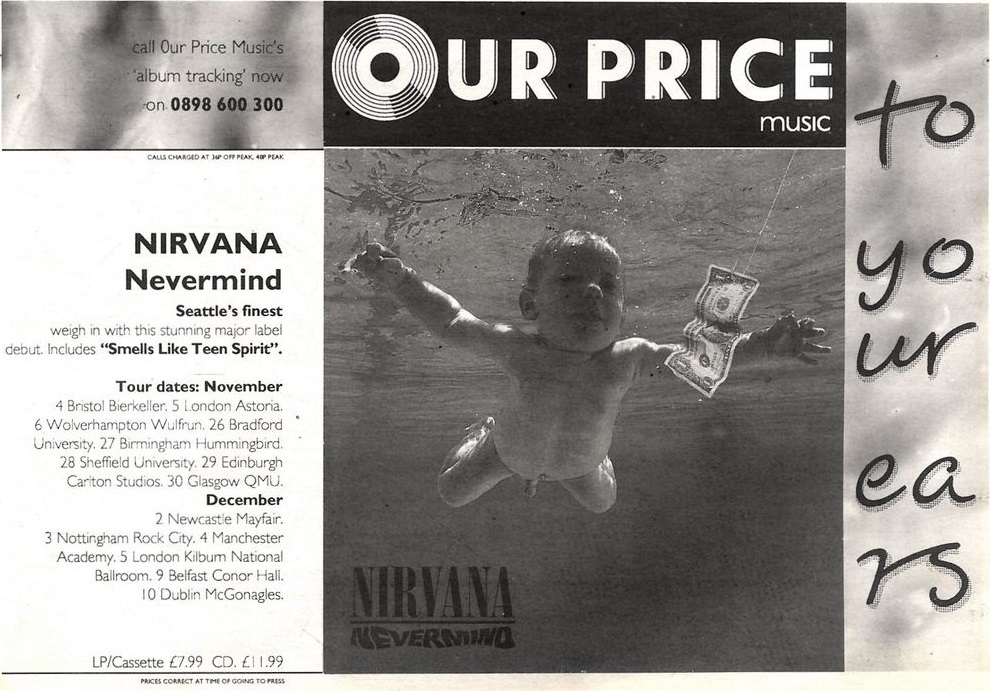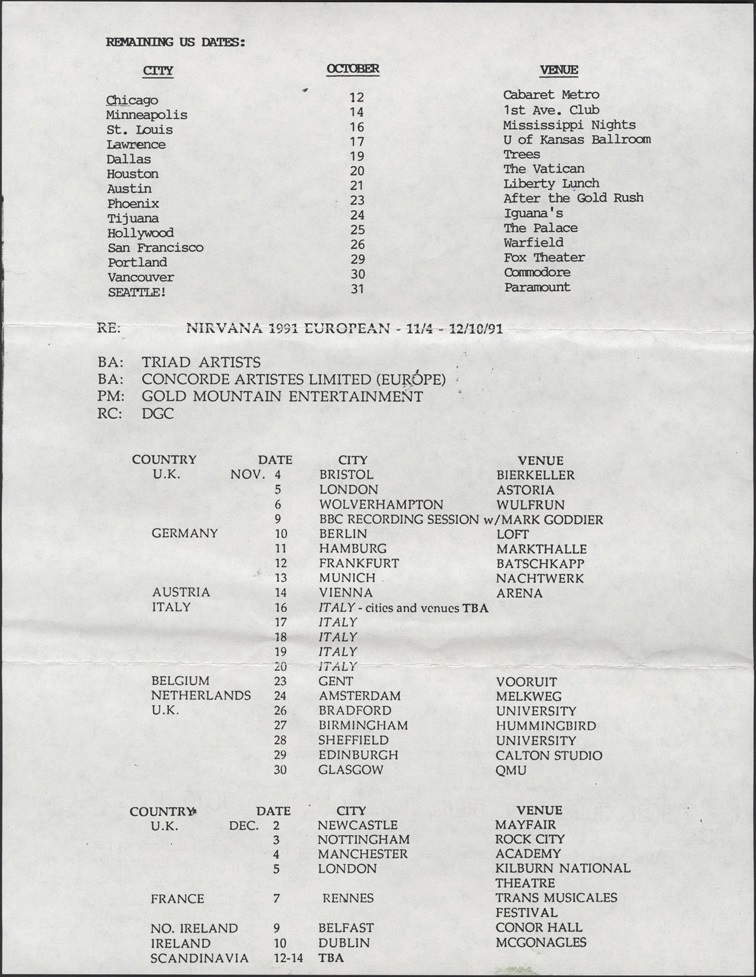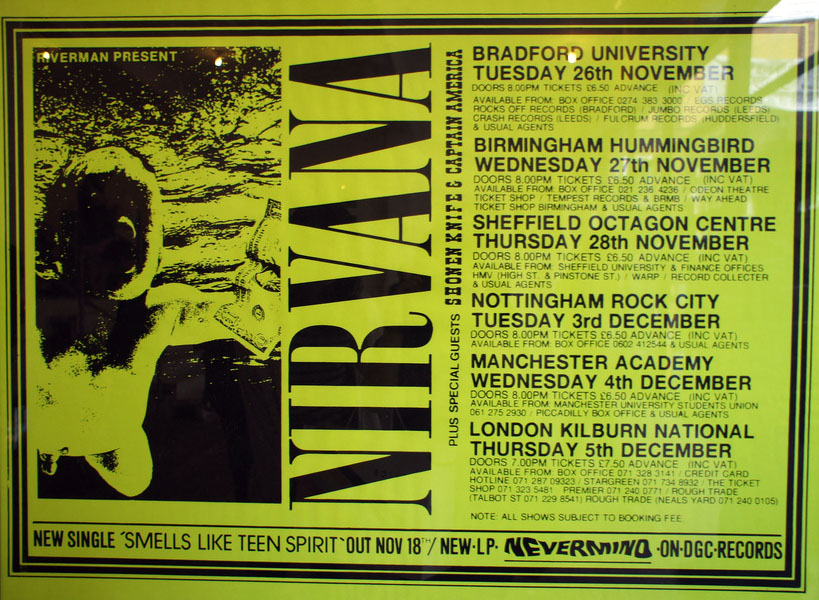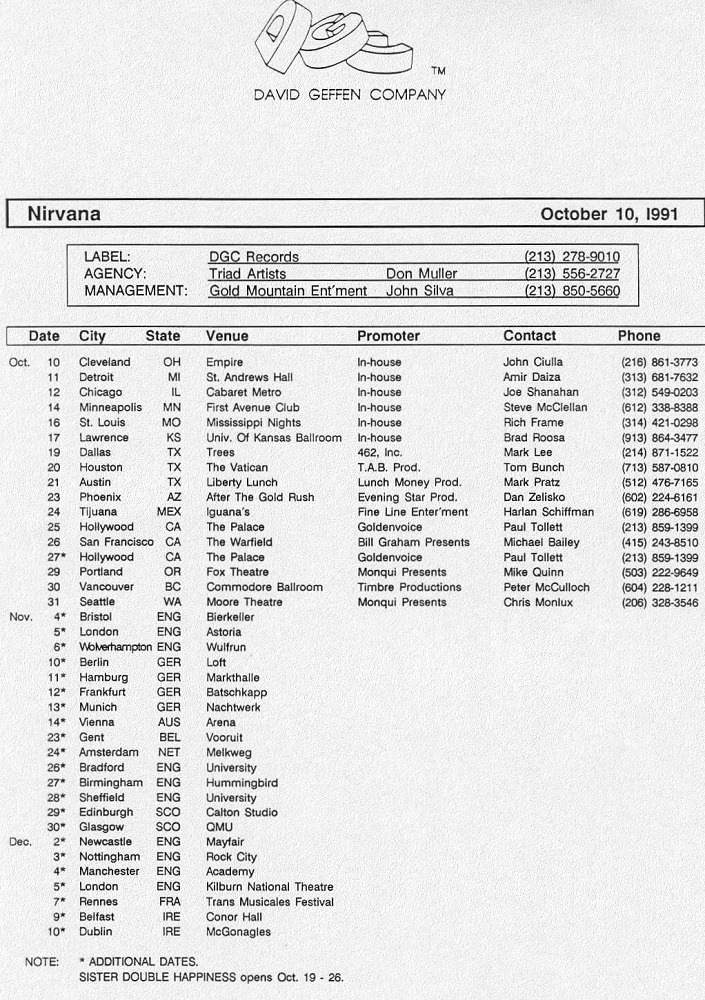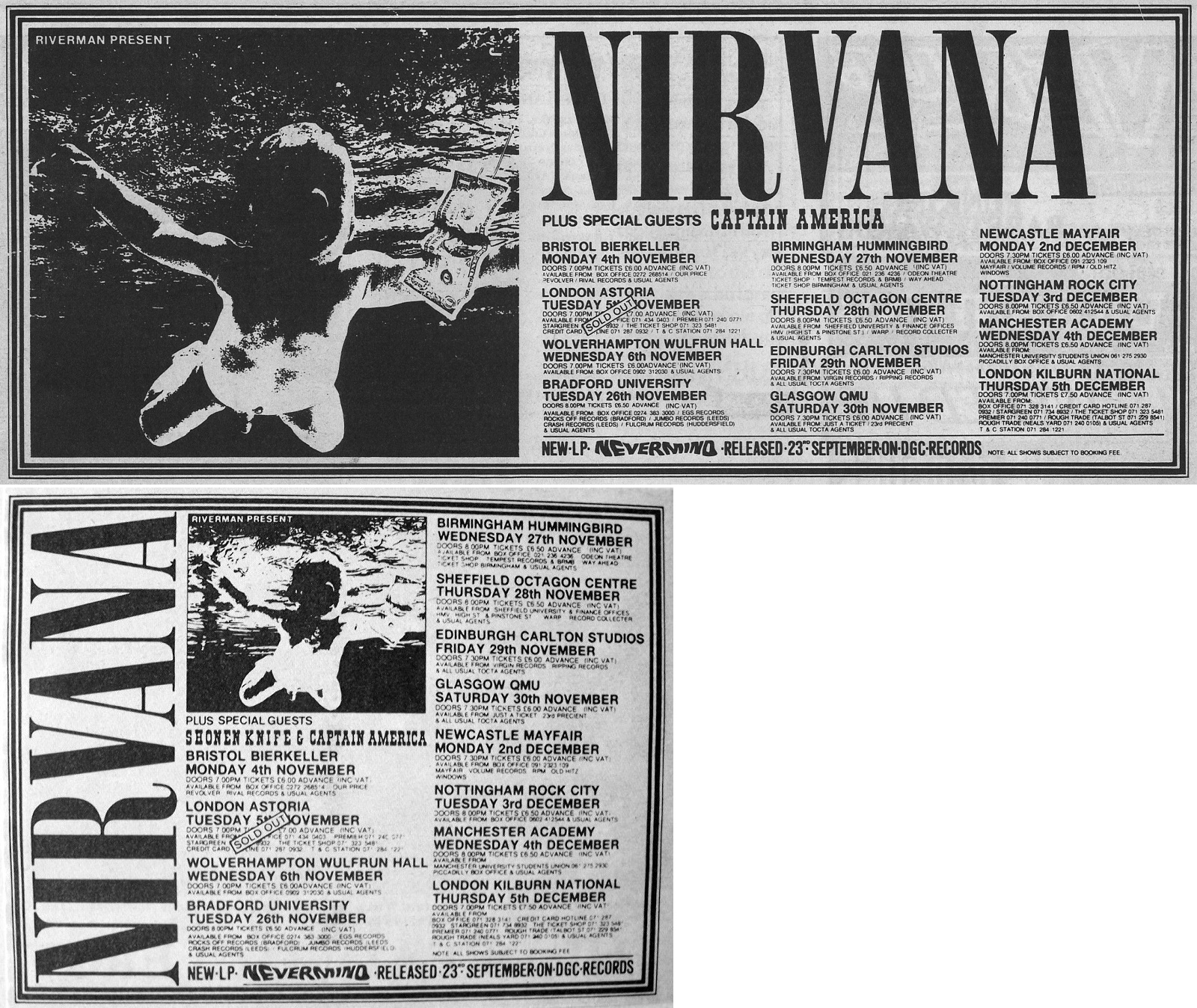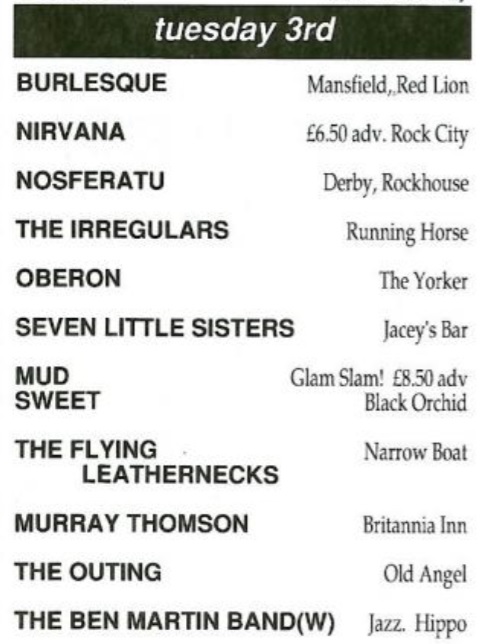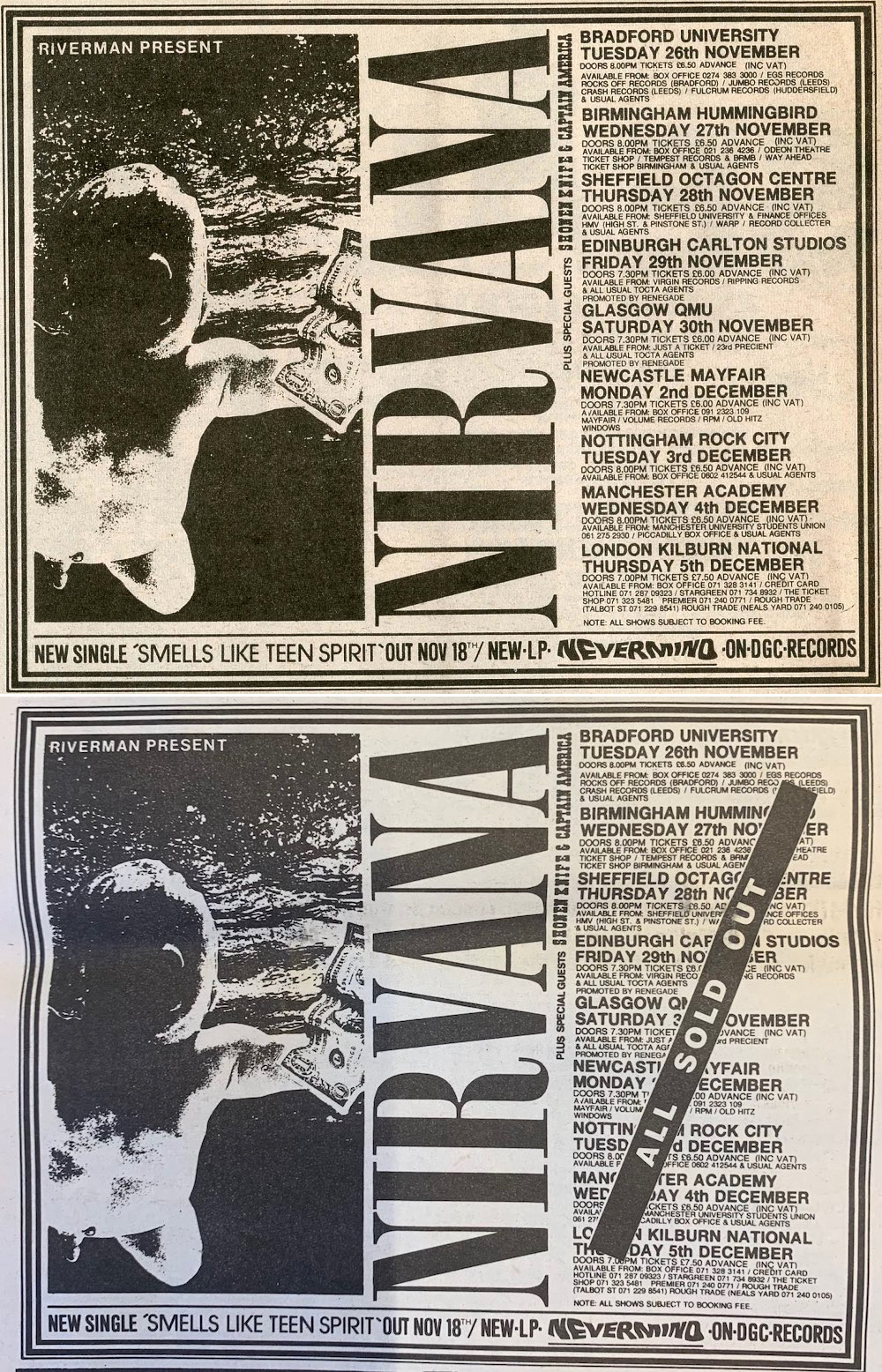 Images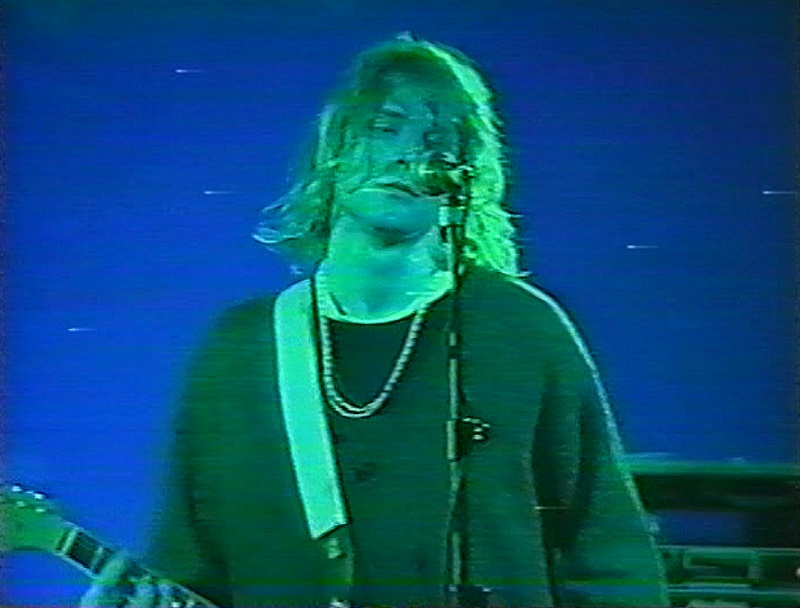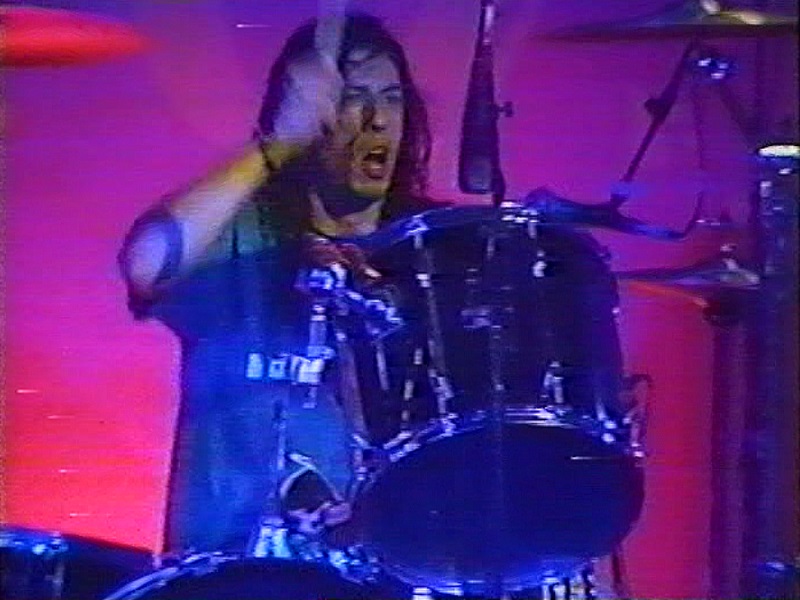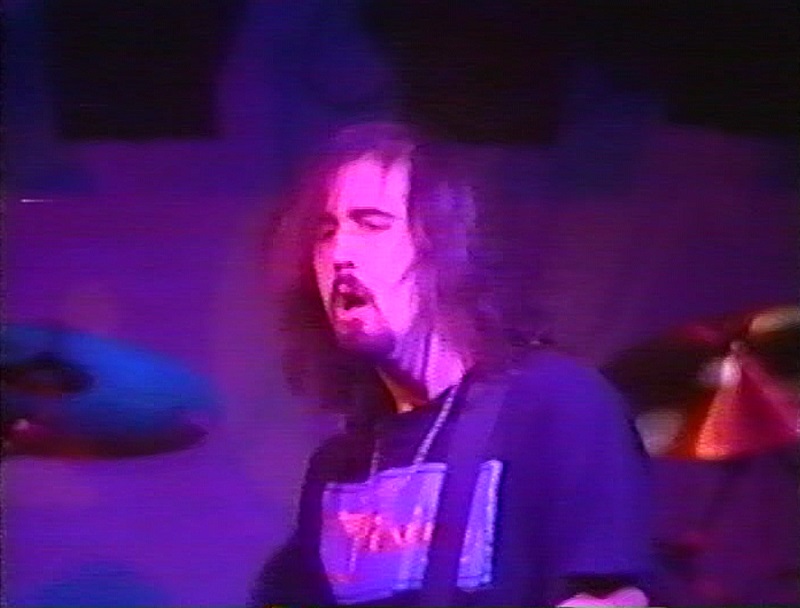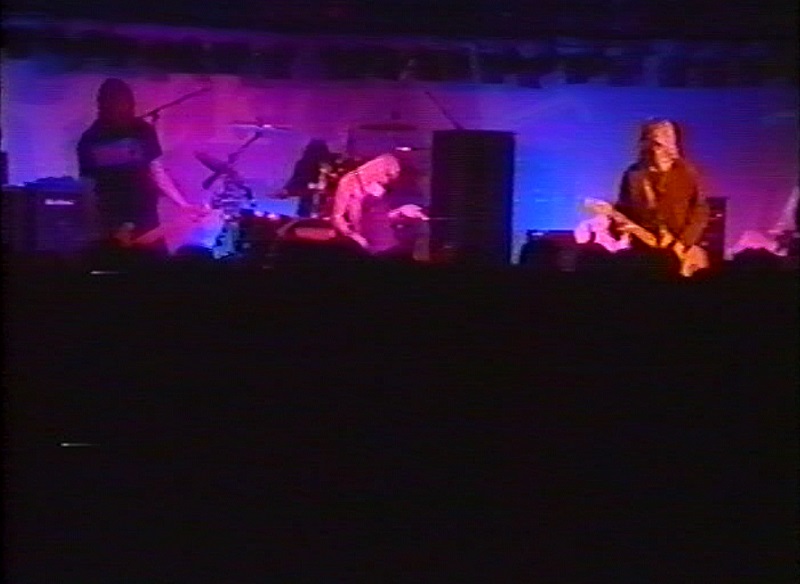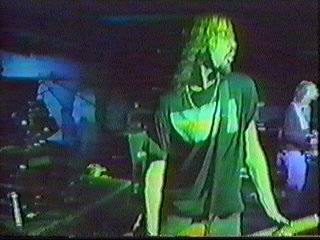 ---