December 01, 1991 - The Southern Bar, Edinburgh, UK
LIVE NIRVANA Concert Chronology December 01, 1991 - The Southern Bar, Edinburgh, UK
Artist
Teen Spirit

Kurt Cobain (vocals, guitar)
Dave Grohl (bass)
Crew
Alex MacLeod (tour manager)
Schedule
Load In

N/A

Soundcheck

N/A

Doors

19:00

The Joyriders Showtime

…:…

NIRVANA Showtime

…:…
Soundcheck
No Info
Set incomplete
Dumb

Polly

Jesus Wants Me For A Sunbeam

Twist Barbie
Set Range
Circulating Recordings
Equipment:

Unknown > Aiwa

Lowest Generation:

ANA(M) > FLV

Length / Sound Quality:

10:21 min / ??

Notes:

• Surfaced on Youtube, December 2017.
• "Jesus Wants Me For A Sunbeam" cuts in and fades out.
• Does not include the rumored song "Twist Barbie".
• This transfer includes all the songs that were recorded, just about one minute of tuning/intro are missing.
Uncirculated Recordings
No Info
Notes
The band played under the name Teen Spirit.
This was a charity show organized by The Joyriders (formerly The Cateran) in aid of a children's hospital.
The show was advertised as featuring "very, very special (American) guests" on flyers handed out after the 11/29/91 show. Consequently, many people showed up hoping to see Nirvana. At the show, it was announced that Nirvana would not be playing, so most of the audience left. However, Kurt and Dave ended up playing.
Kurt played acoustic guitar and sang, Dave played acoustic bass, and Krist didn't play at all.
Kurt declared that he would not play until everyone put the £1 in the bucket. The bucket was then passed round the handful of people in the pub and a short 20-minute acoustic set followed in front of an audience of about twenty people.
Six songs were played, of which, three songs were totally new, according to a review.
The band played a cover of Shonen Knife's "Twist Barbie," according to a member of Shonen Knife.
Press Reviews
Memorabilia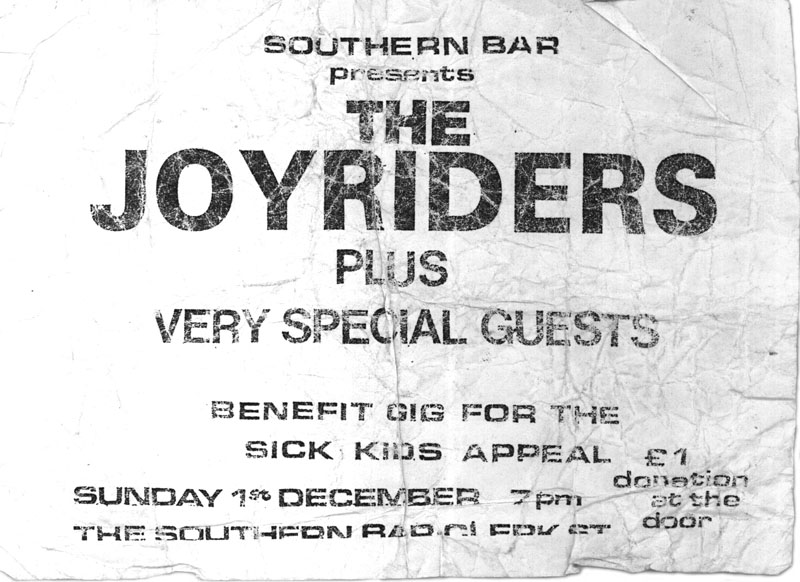 Images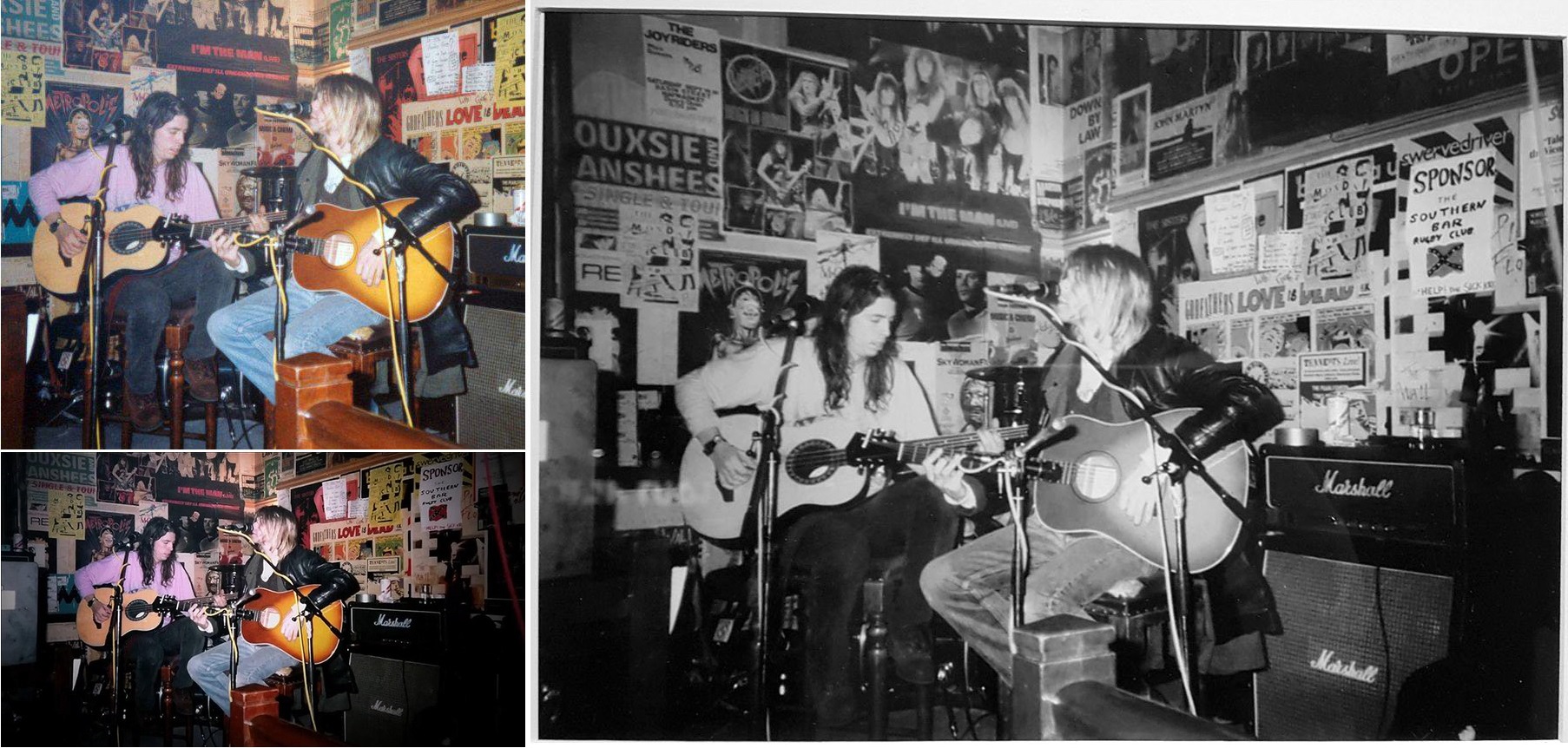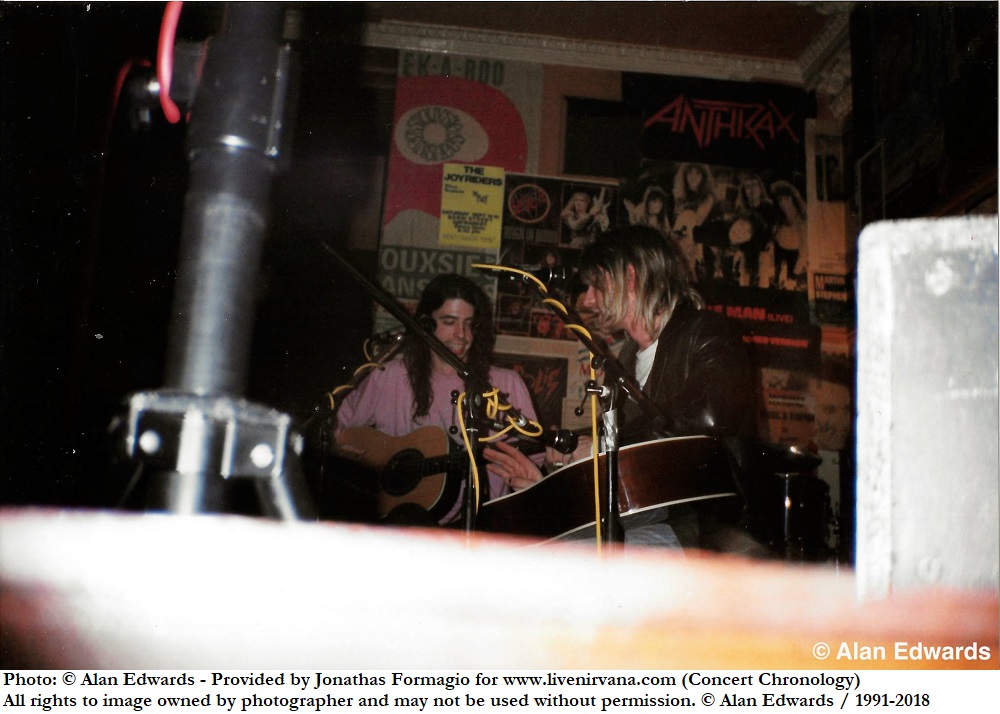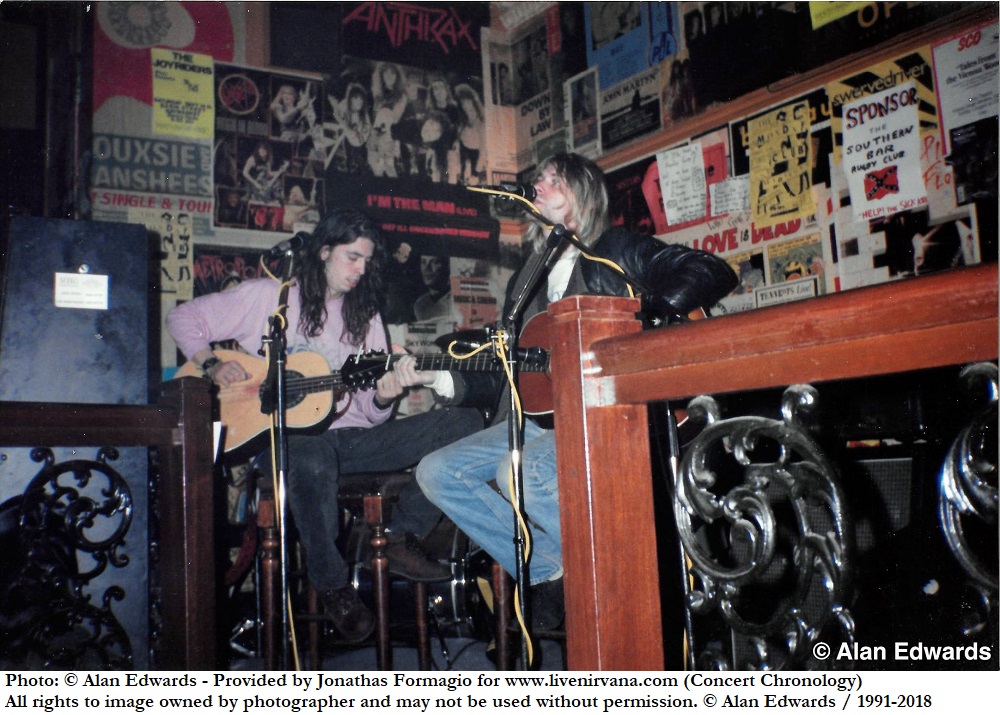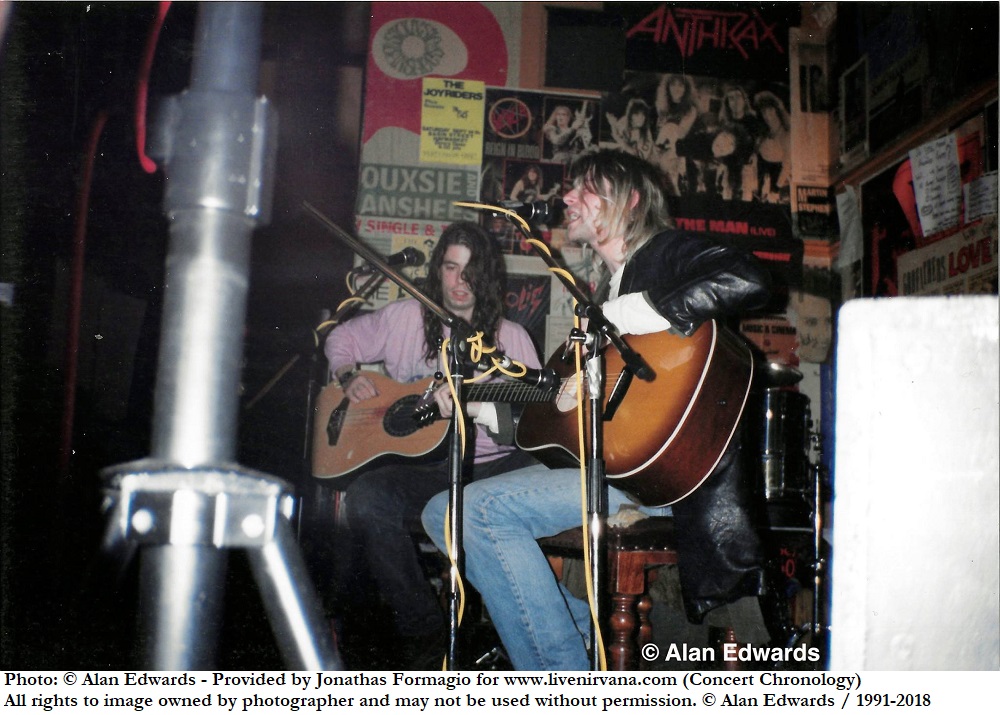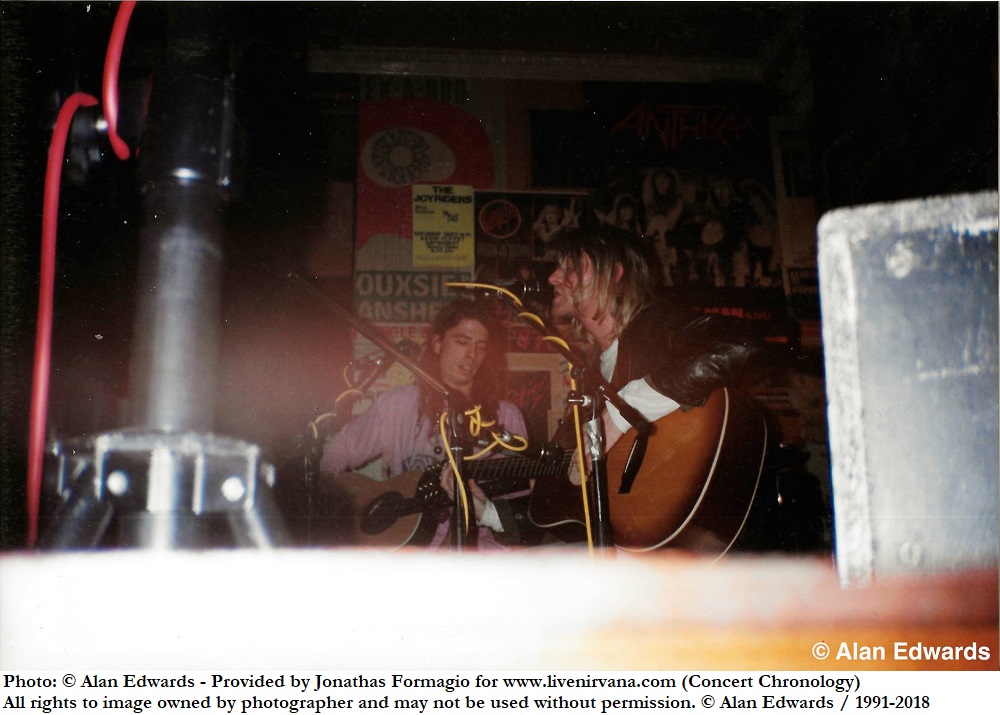 ---