November 12, 1991 - Batschkapp, Frankfurt, DE
LIVE NIRVANA Concert Chronology November 12, 1991 - Batschkapp, Frankfurt, DE
Artist
NIRVANA

Kurt Cobain (vocals, guitar)
Krist Novoselic (bass)
Dave Grohl (drums, backing vocals)
Crew
Alex MacLeod (tour manager)
Craig Montgomery (sound engineer)
Ian Beveridge (monitor engineer)
Nic Close (guitar technician)
Schedule
Load In

…:…

Soundcheck

…:…

Doors

20:00

Urge Overkill Showtime

…:…

NIRVANA Showtime

…:…
Soundcheck incomplete
Heartbreaker

sans Cobain

On A Plain

sans Cobain
Set
Drain You

Aneurysm

School

Floyd The Barber

Smells Like Teen Spirit

About A Girl

Polly

Breed

Sliver

Love Buzz

Come As You Are

Lithium

Been A Son

Negative Creep

On A Plain

Blew

Rape Me

Territorial Pissings
Set Range
Circulating Recordings
No Info
Uncirculated Recordings
No Info
Notes
The set above comes from the band's handwritten setlist.
According to a review, the band played for about 55 minutes.
Kurt skipped soundcheck, leaving Krist and Dave to jam with the soundman and the opening act's drummer. They traded instruments and played rough versions of "Heartbreaker" and "On A Plain."
Before going onstage, Krist covered his T-shirt with stickers from Metal Hammer (AC/DC, Ozzy Osbourne, Alice Cooper, and Extreme). During the show, he sweat off most of them and placed the rest on fans' foreheads, like a headbanger priest giving communion.
At the end of the show, Kurt jumped into the audience. When the crowd passed him back onstage, he reported, "They were reaching into my pockets, trying to grab money and shit."
Press Reviews
Memorabilia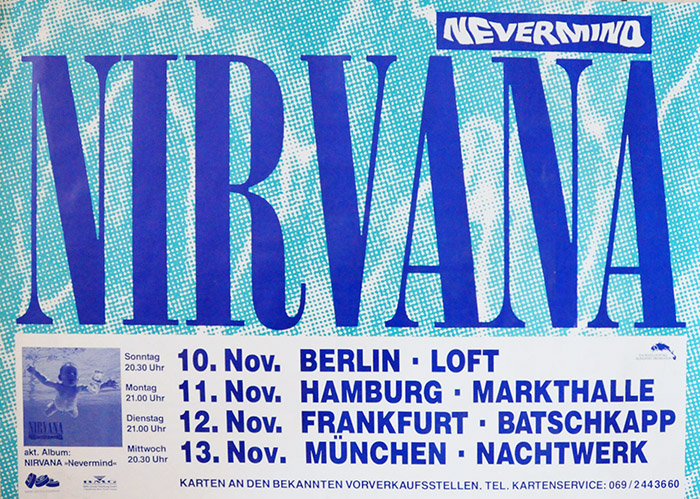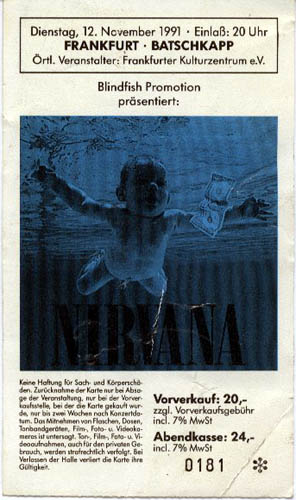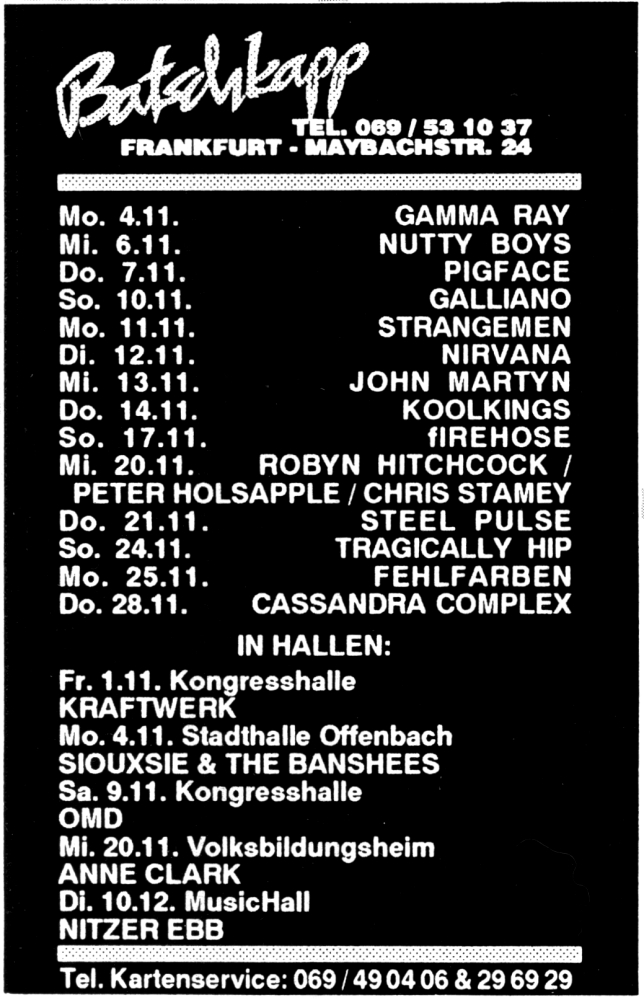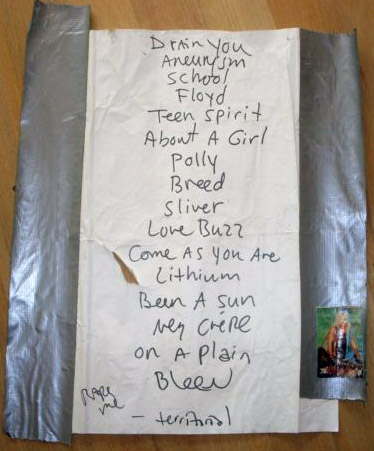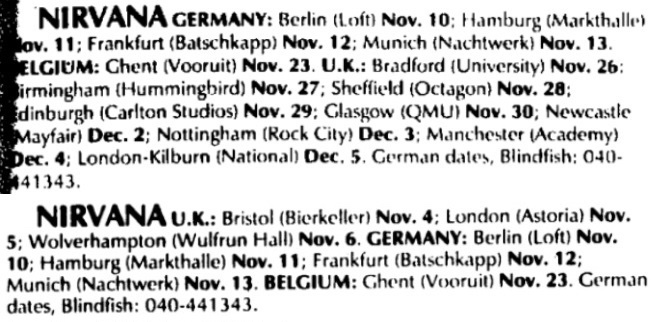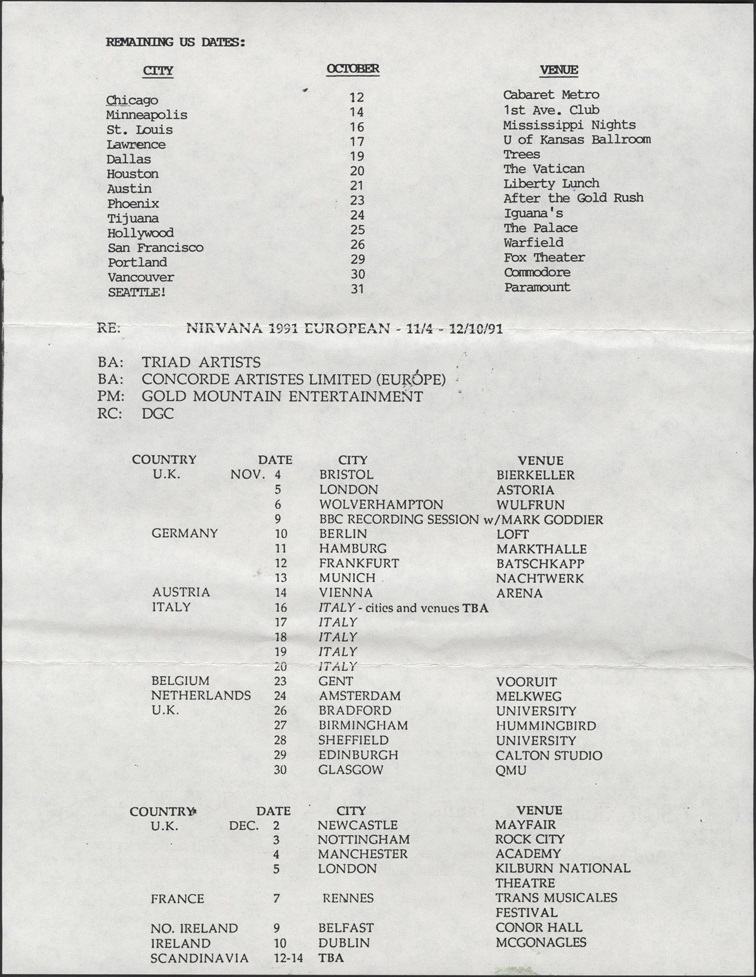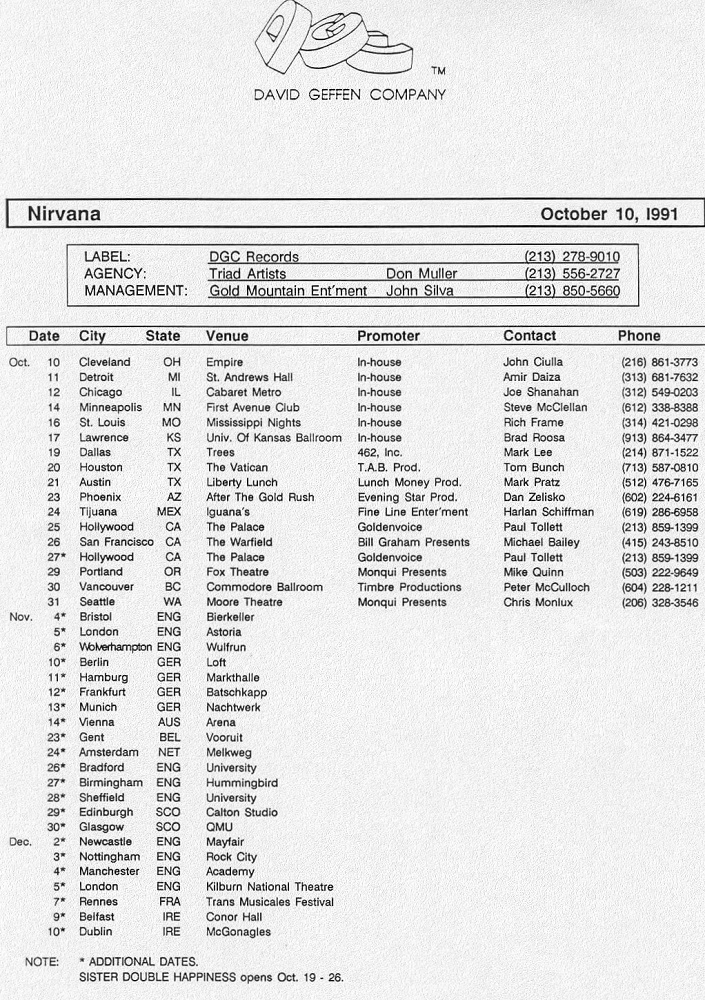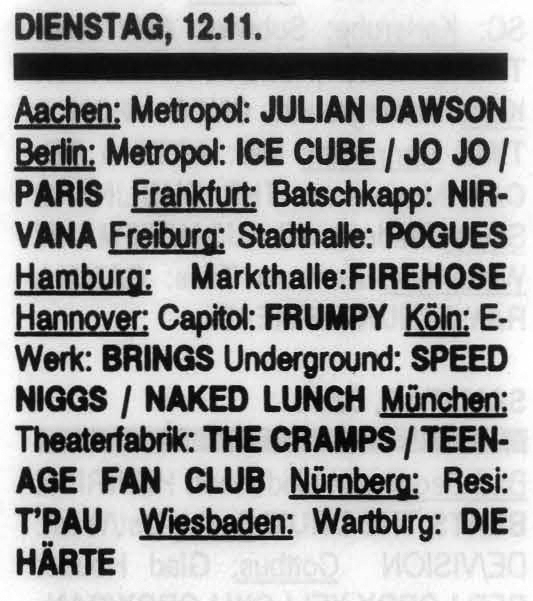 Images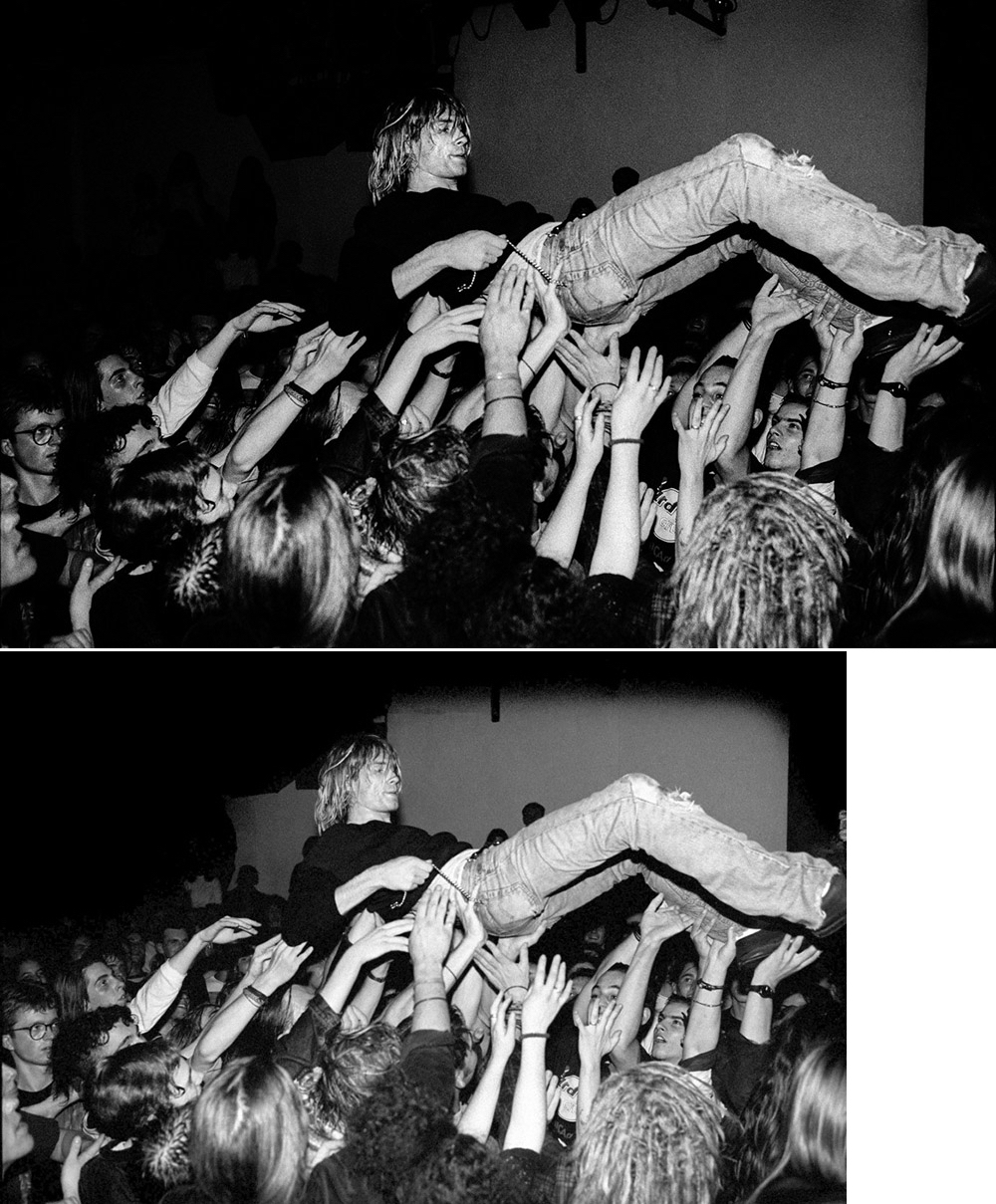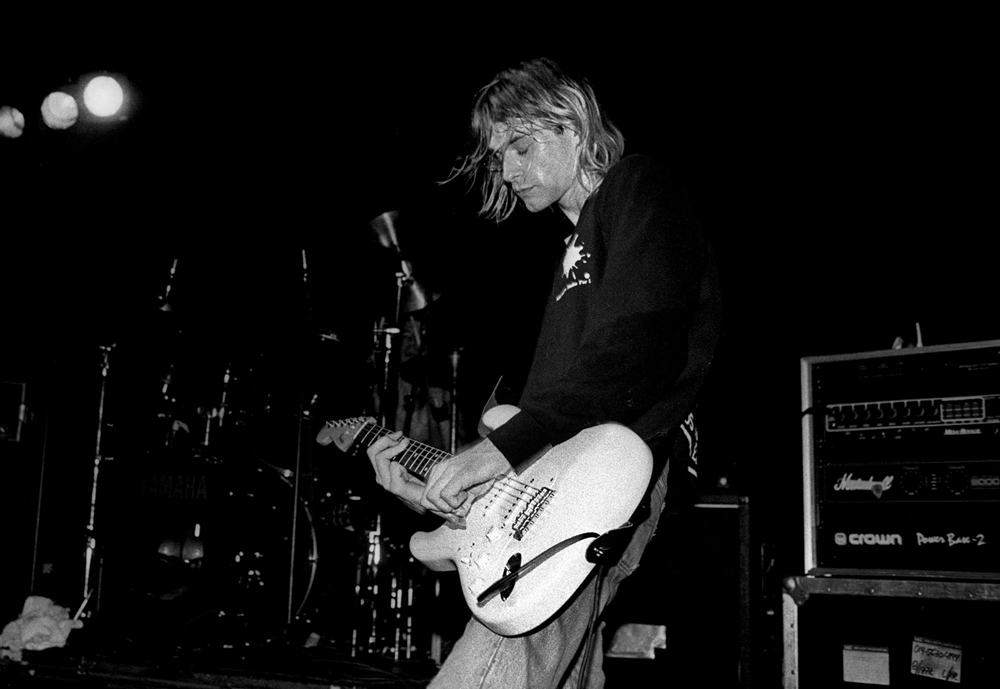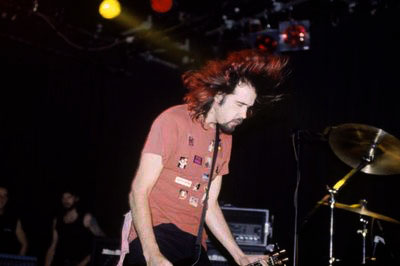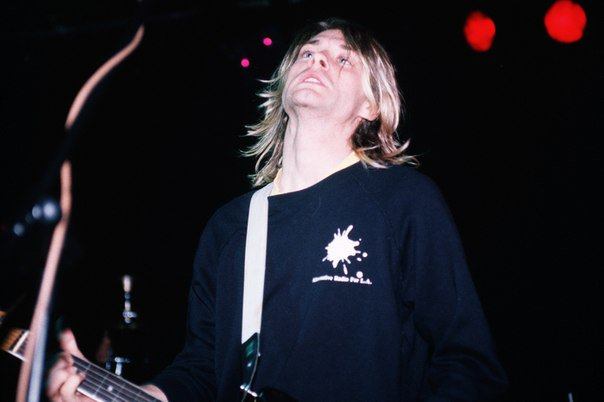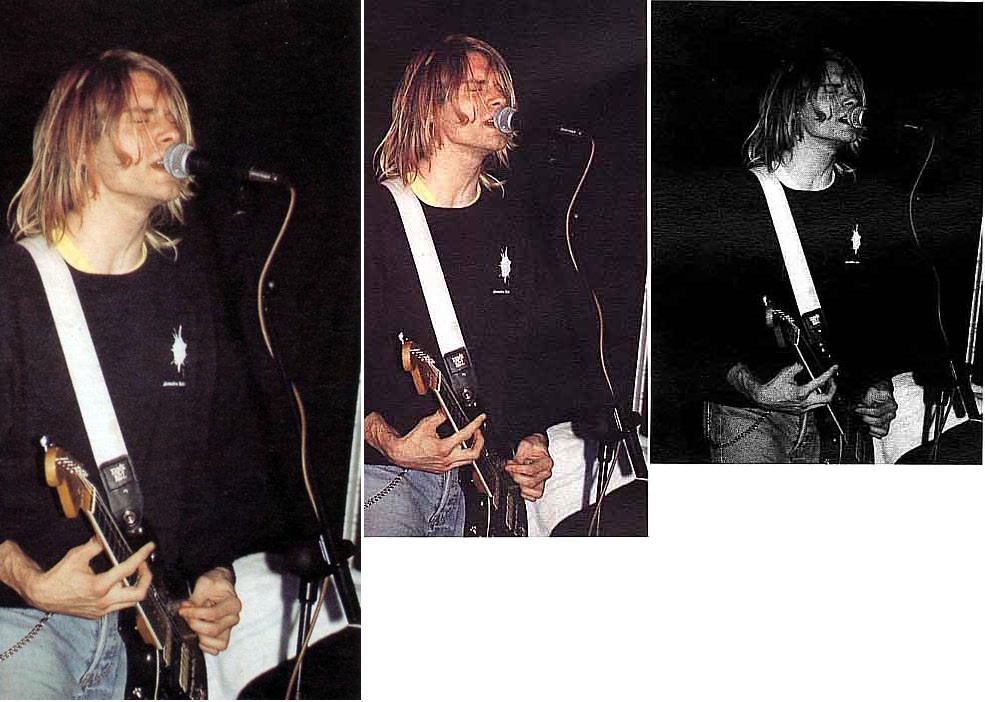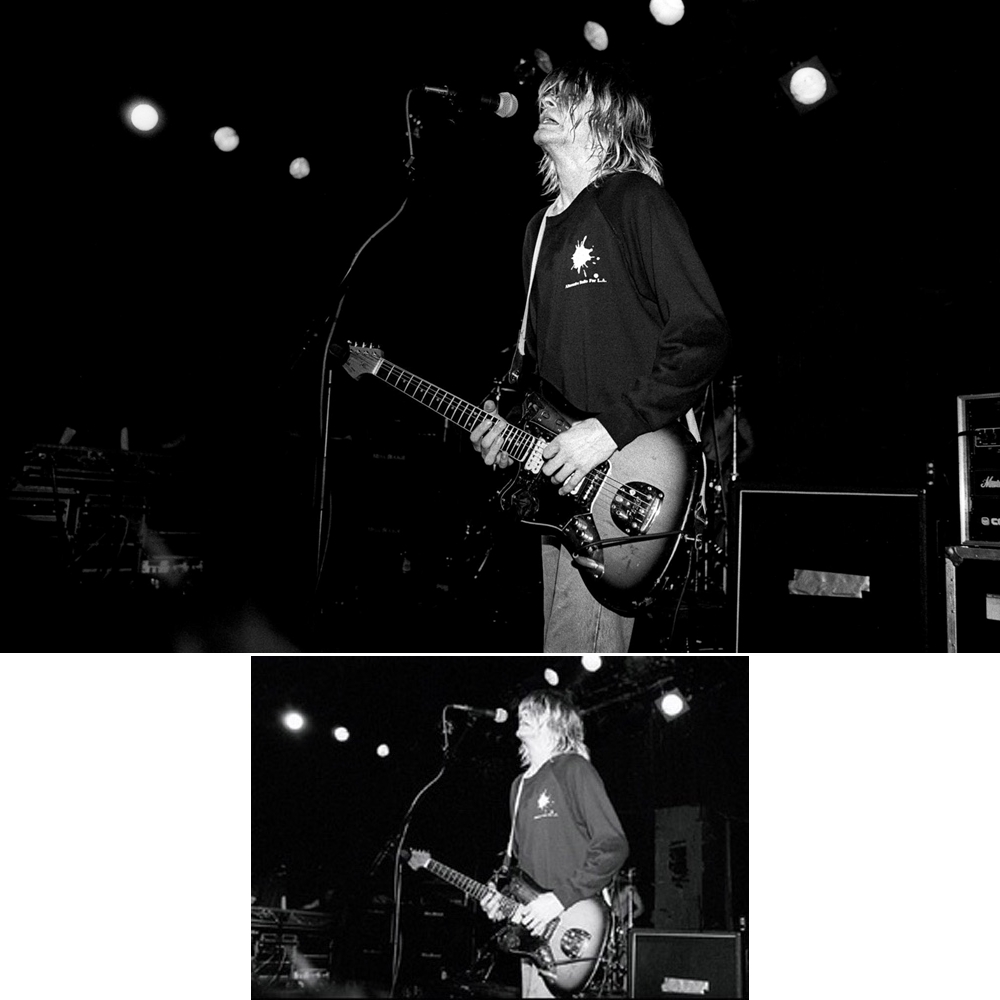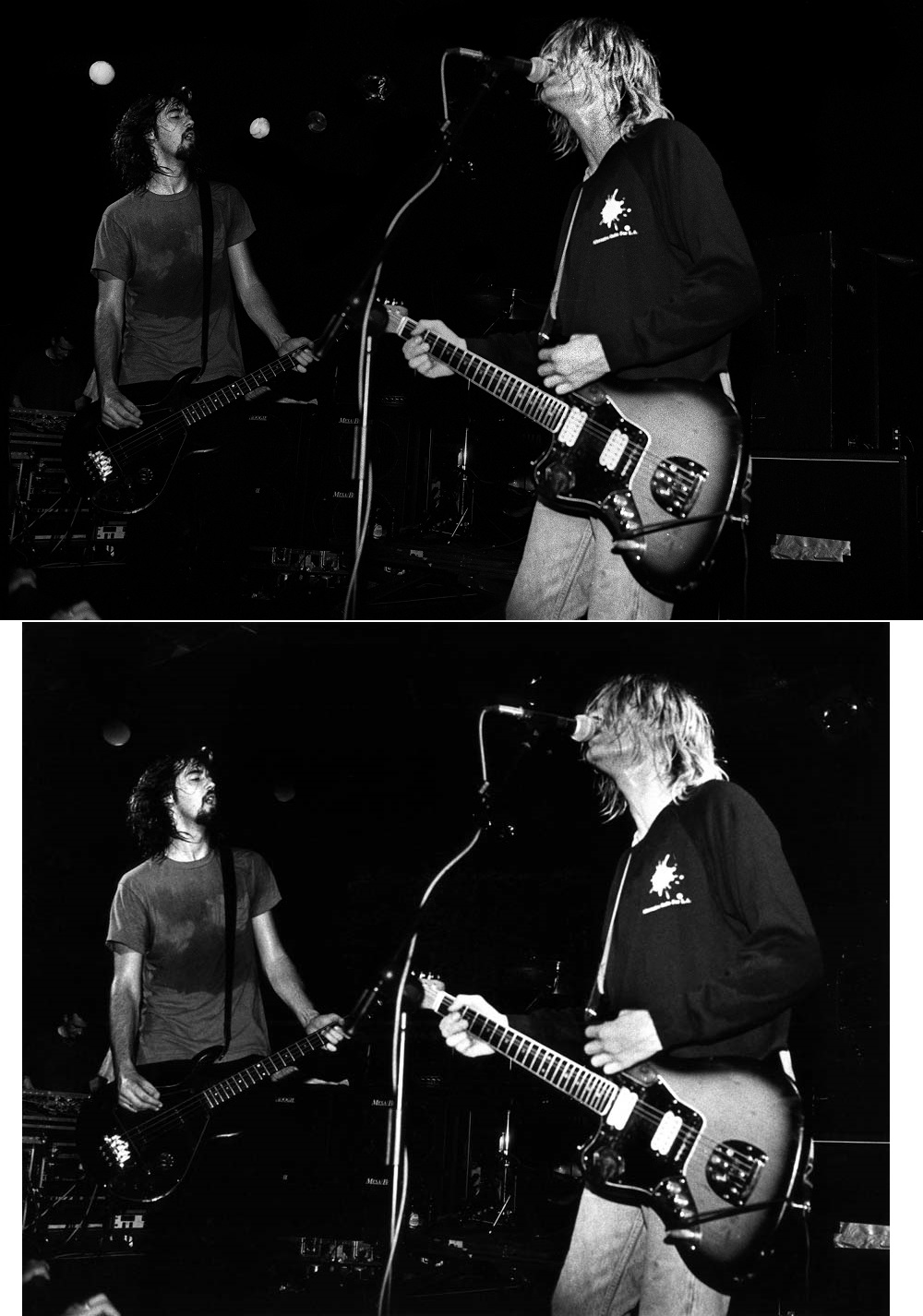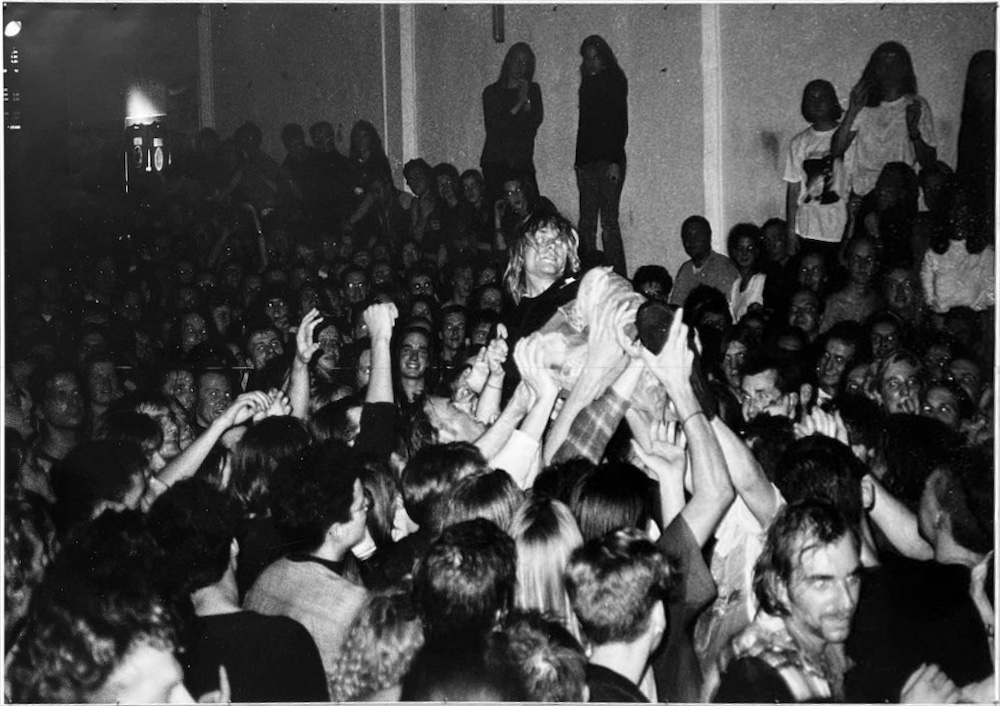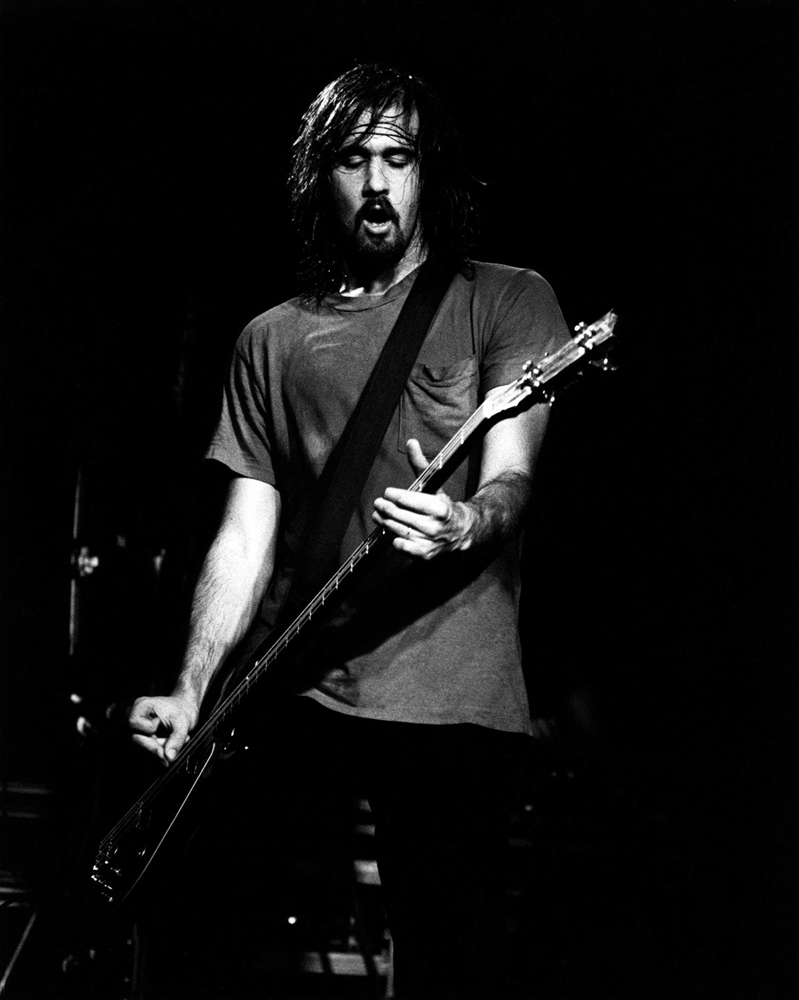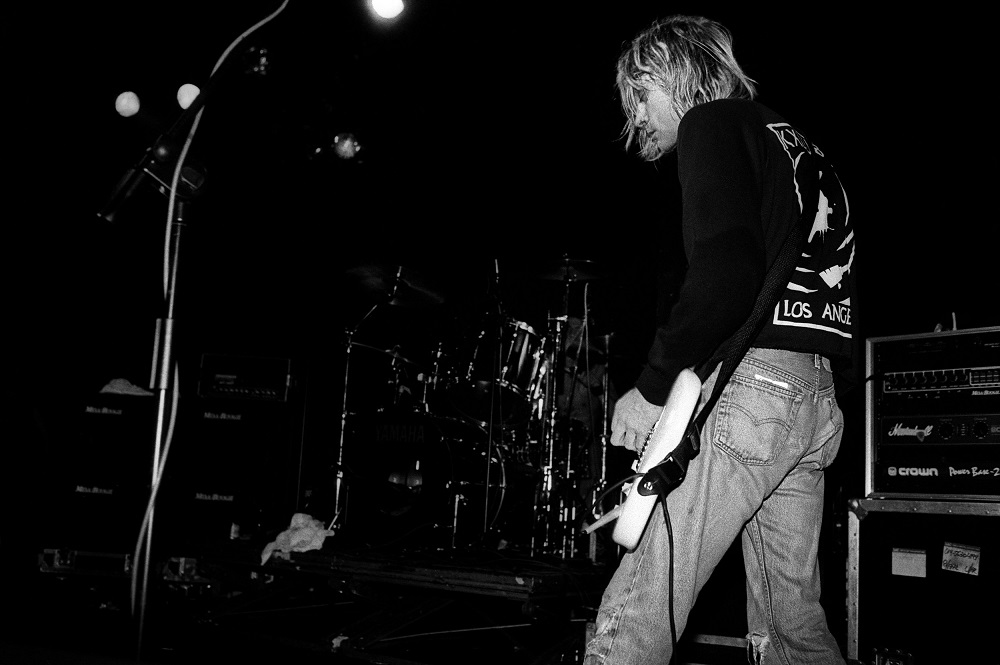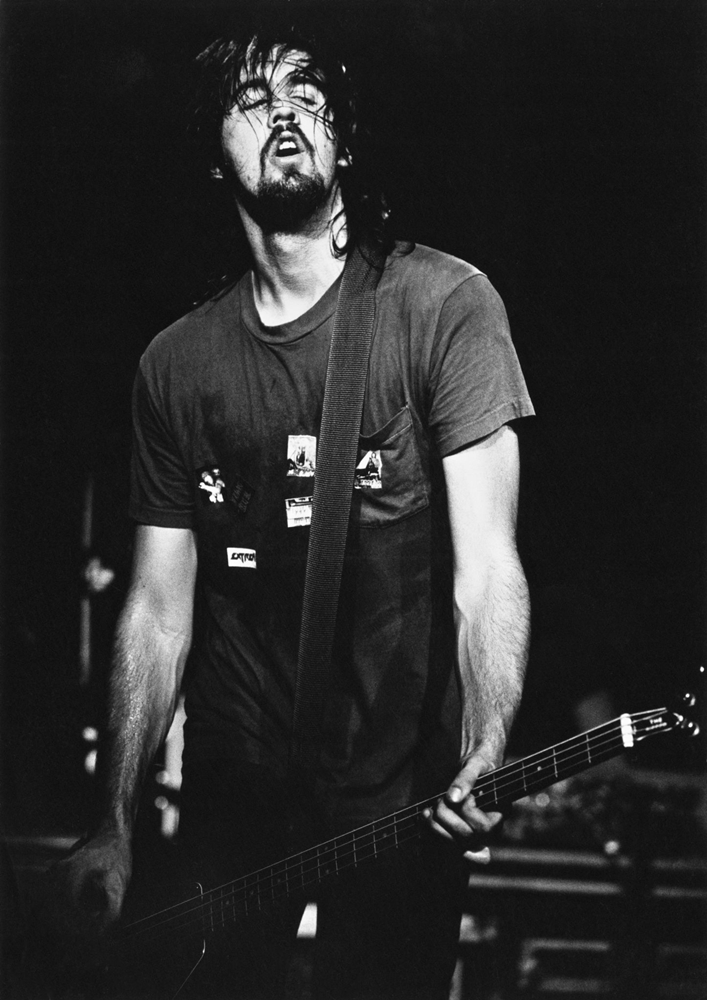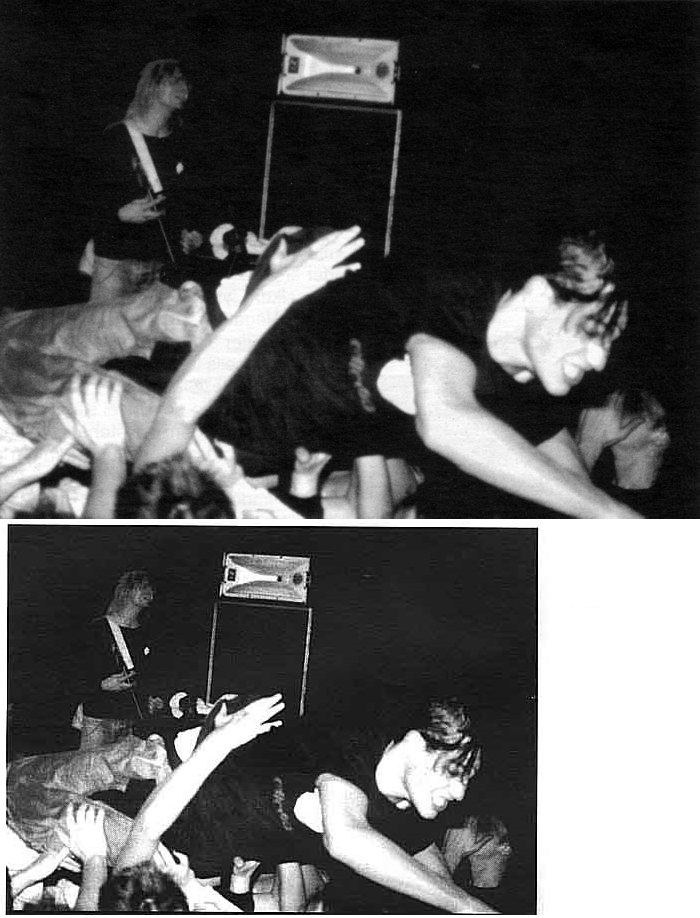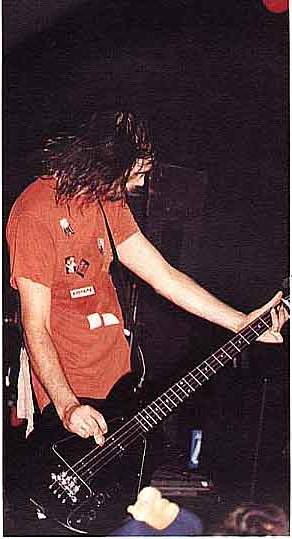 ---