October 24, 1991 - Iguana's, Tijuana, MX
LIVE NIRVANA Concert Chronology October 24, 1991 - Iguana's, Tijuana, MX
Artist
NIRVANA

Kurt Cobain (vocals, guitar)
Krist Novoselic (bass)
Dave Grohl (drums, backing vocals)
Crew
Monty Lee Wilkes (tour manager)
Craig Montgomery (sound engineer)
Myles Kennedy (monitor engineer & drum technician)
Nic Close (guitar technician)
Schedule
Load In

…:…

Soundcheck

…:…

Doors

20:00

Hole Showtime

…:…

Sister Double Happiness Showtime

…:…

NIRVANA Showtime

…:…
Soundcheck incomplete
Love Buzz

sans Grohl
Set
Jesus Wants Me For A Sunbeam

Aneurysm

Drain You

School

Smells Like Teen Spirit

About A Girl

Polly

Floyd The Barber

Sliver

Dive

On A Plain

Something In The Way

Negative Creep

Rape Me

Lithium
Set Range
Circulating Recordings
No Info
Uncirculated Recordings
AMT #1
It is rumored that the show was recorded.
Notes
During the soundcheck, Dave was not feeling well and asked Lynn Truell of Sister Double Happiness to stand-in for him. She played "Love Buzz" and one or two other songs.
During the show, some audience members leapt from 18-foot balconies onto the backs of the crowd members below.
Press Reviews
Memorabilia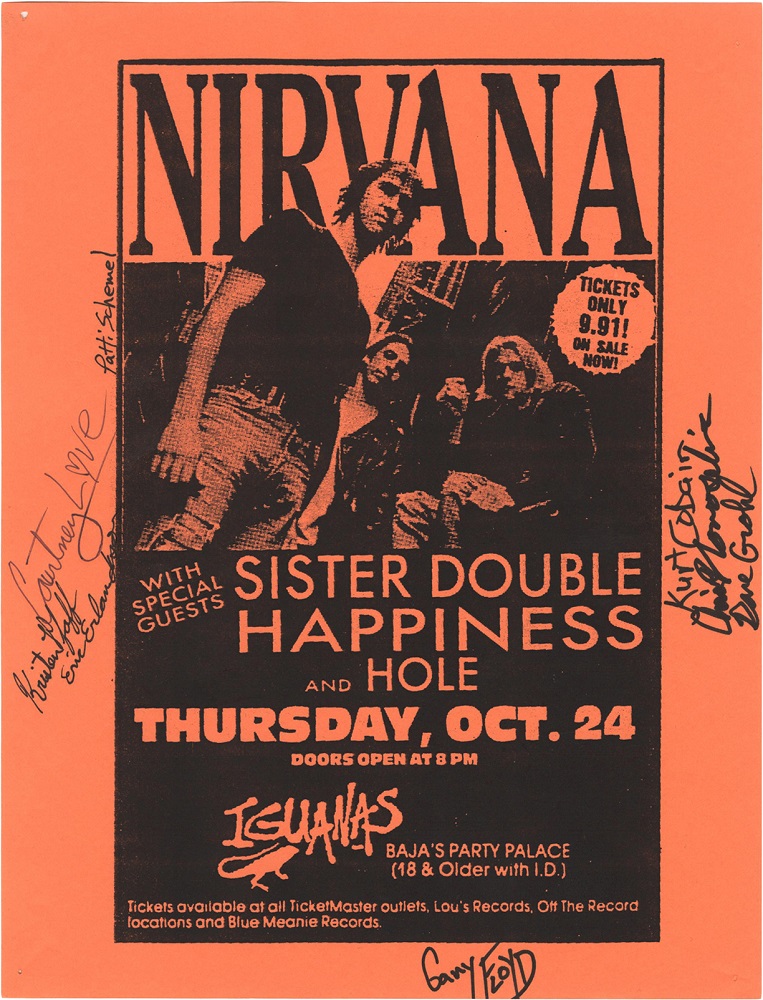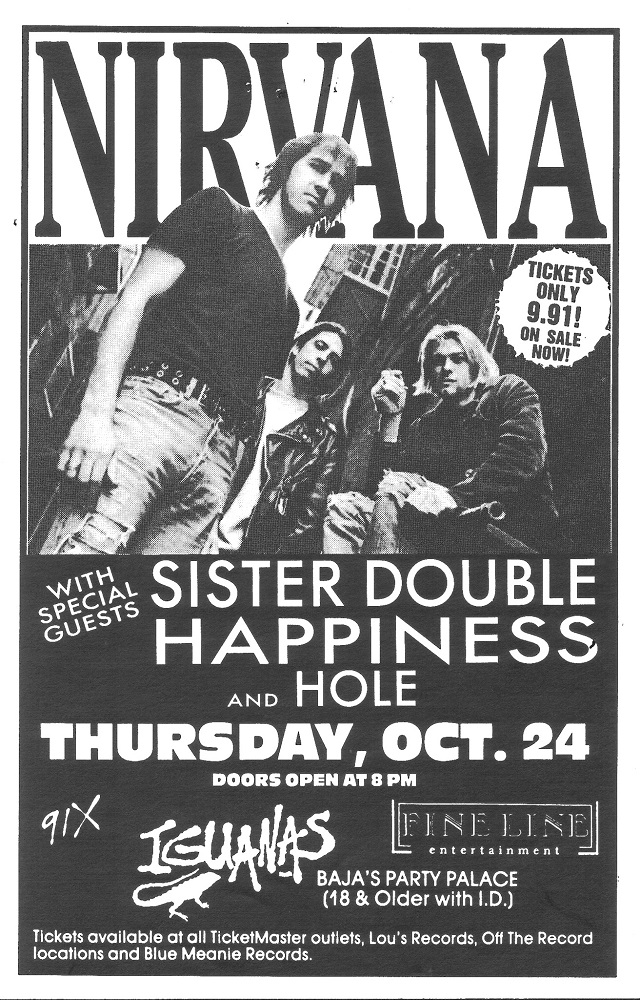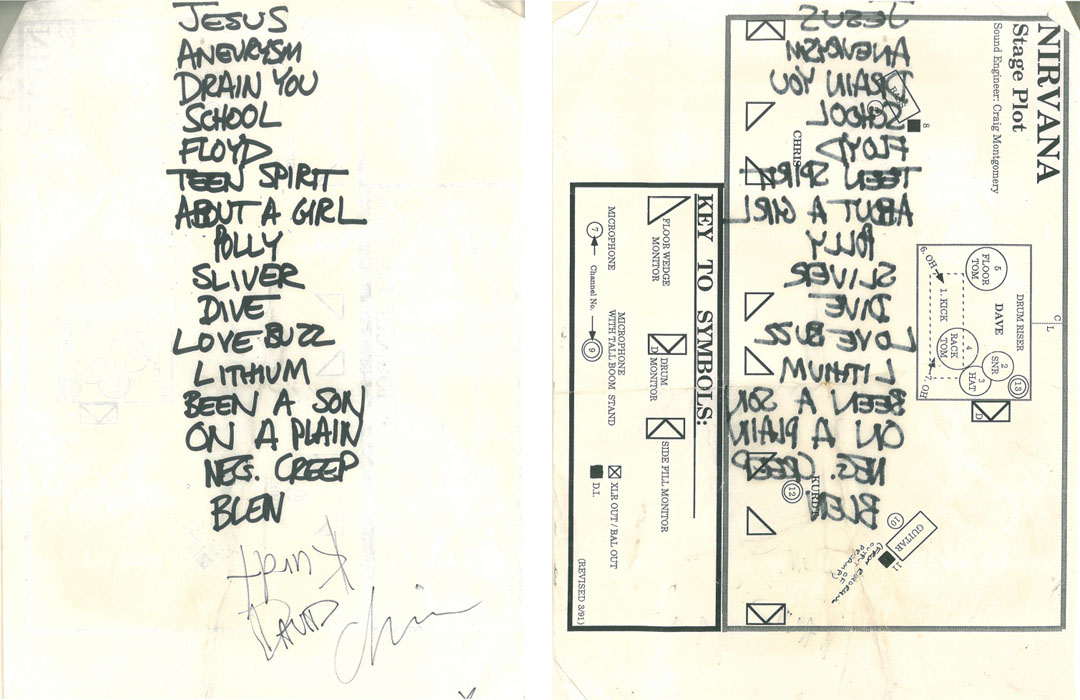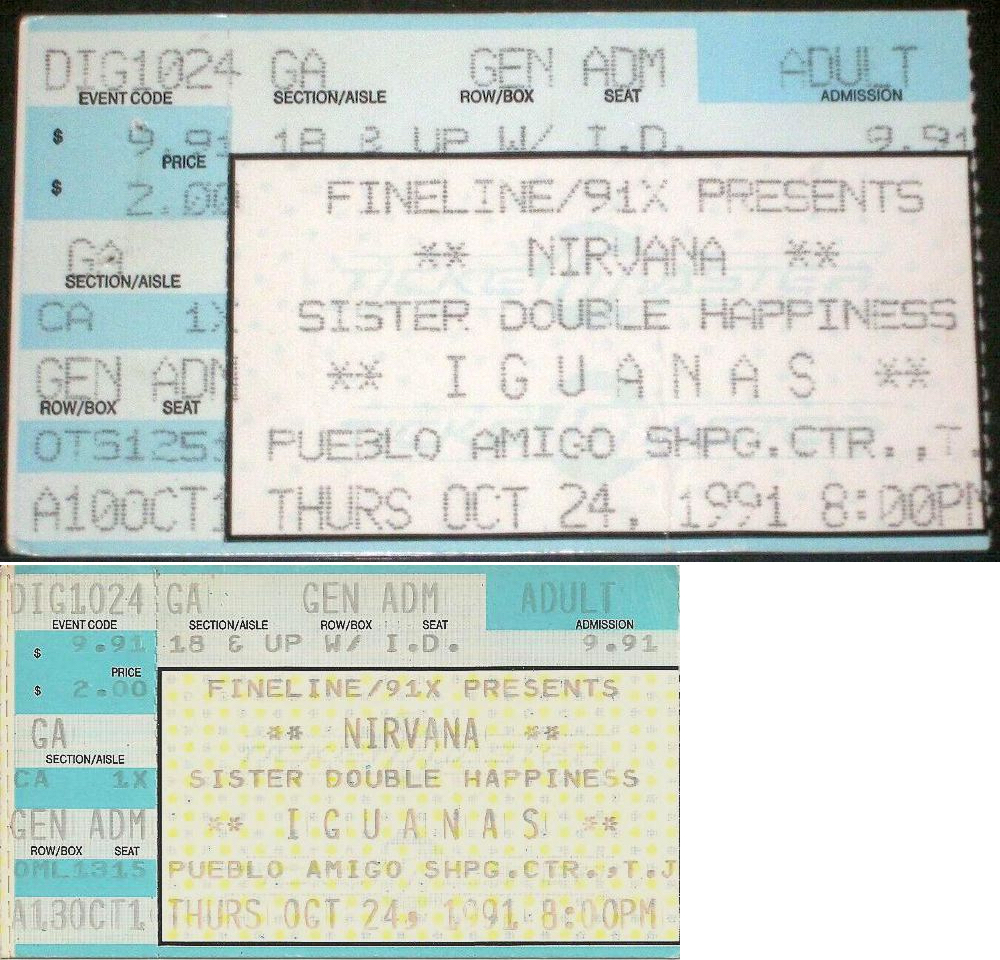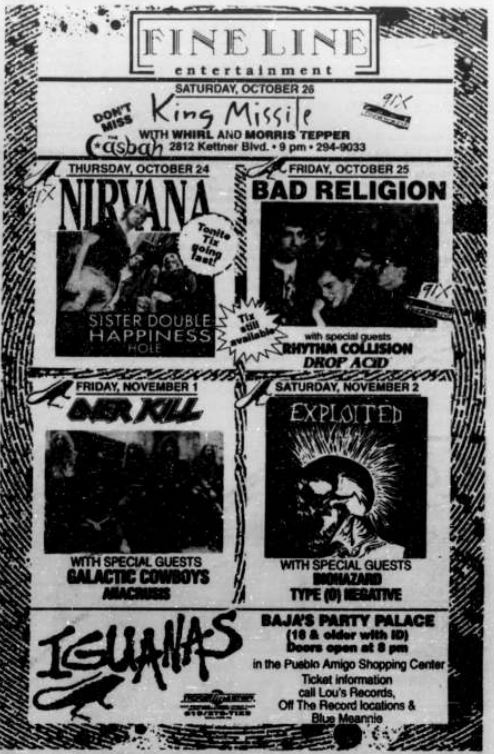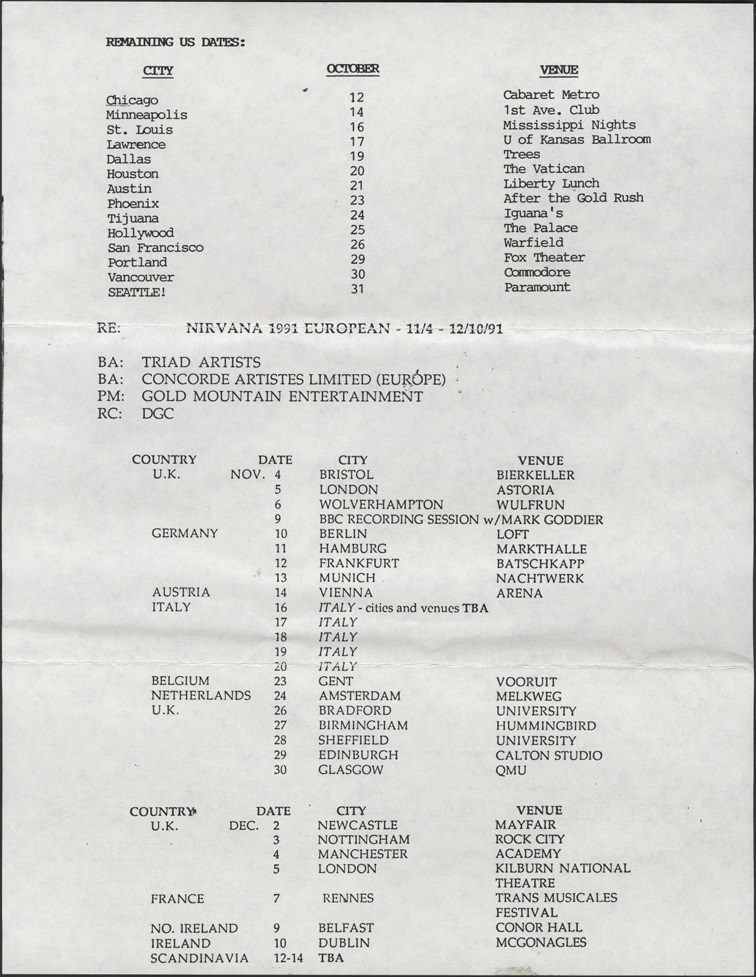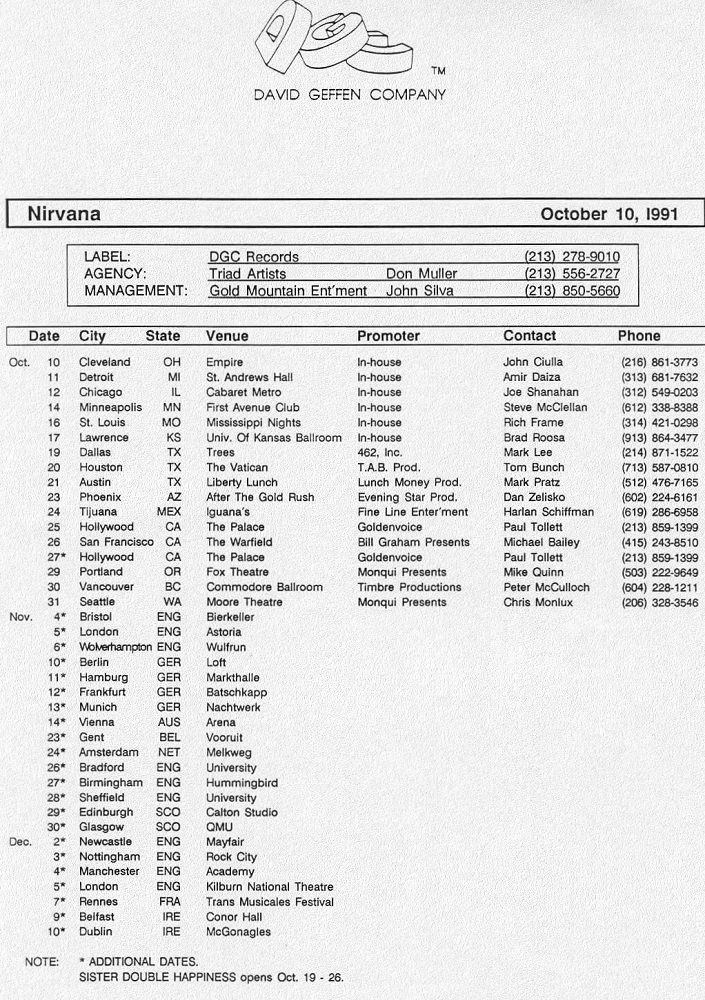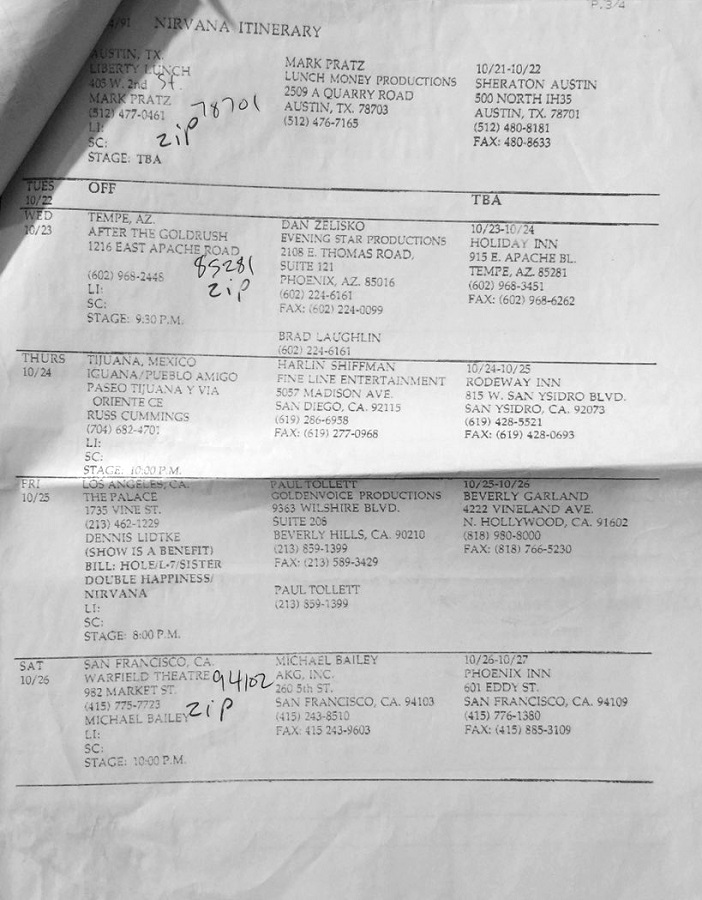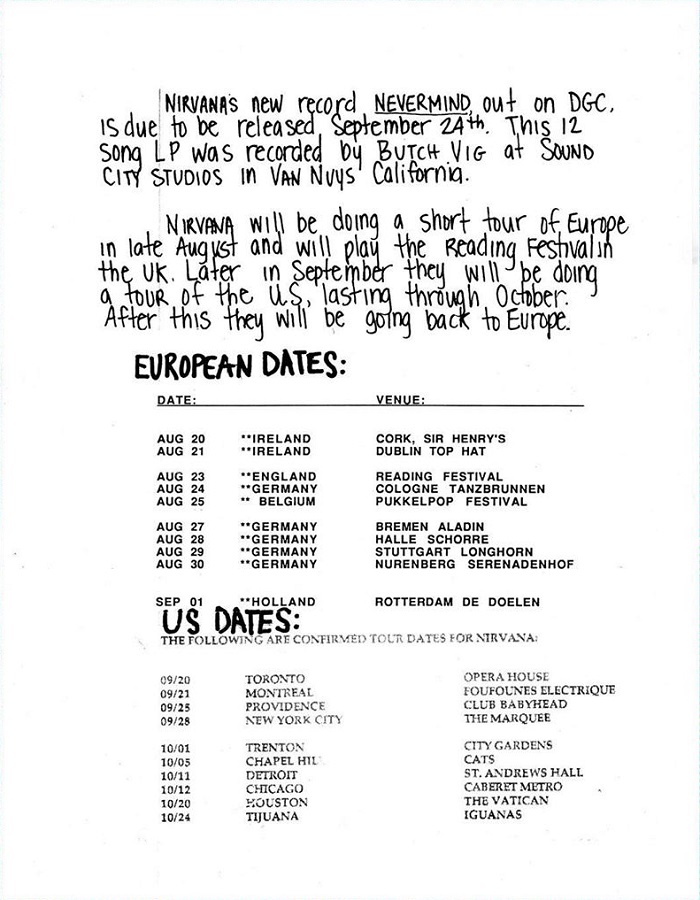 Images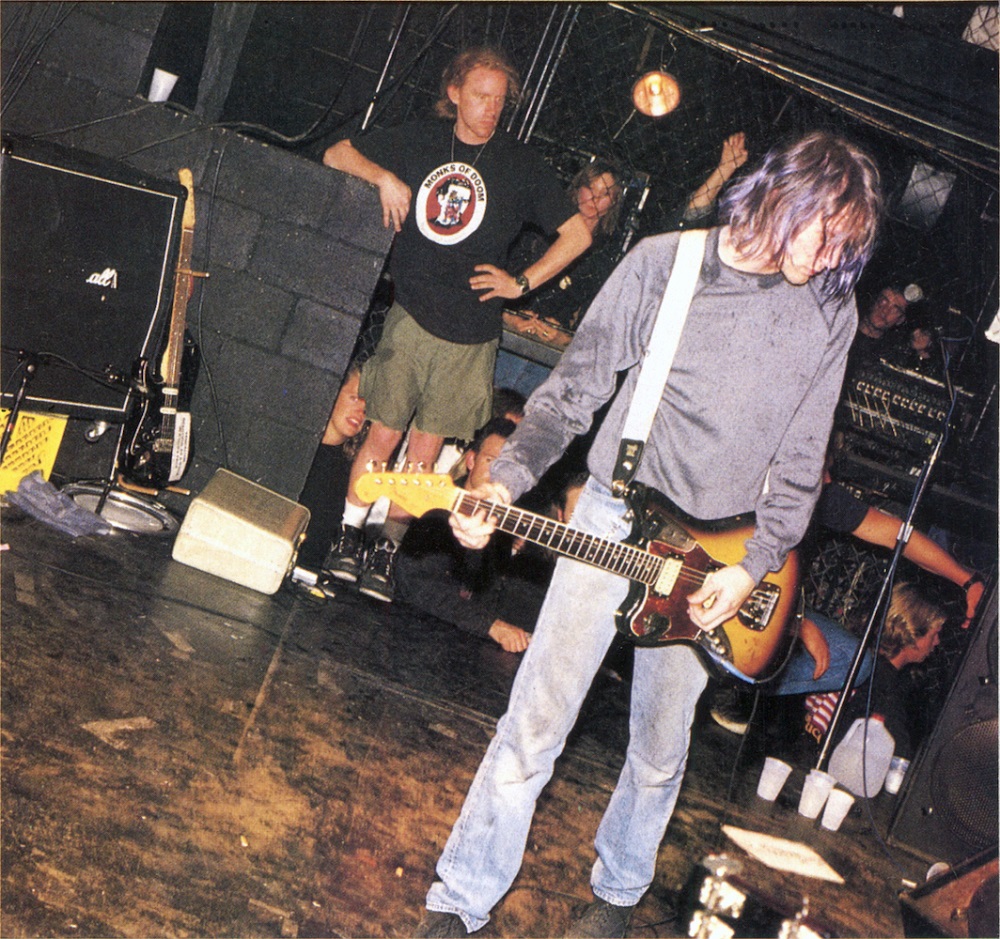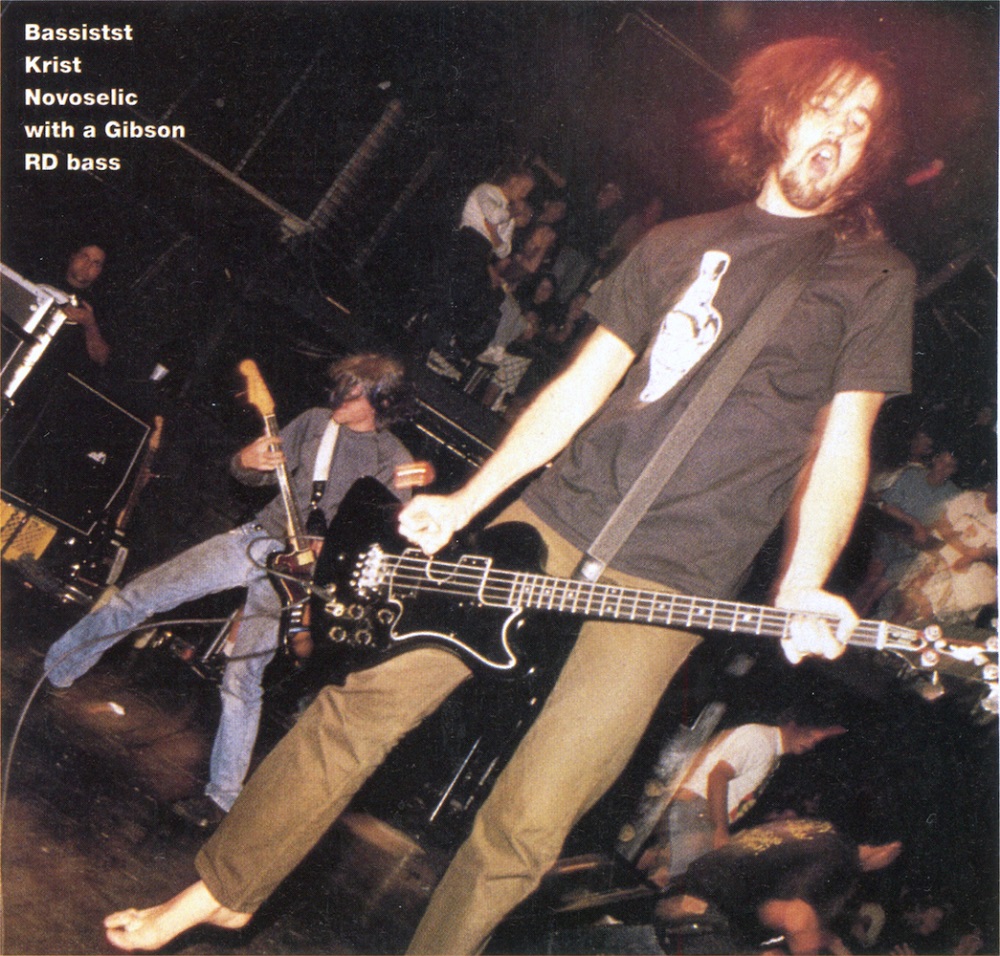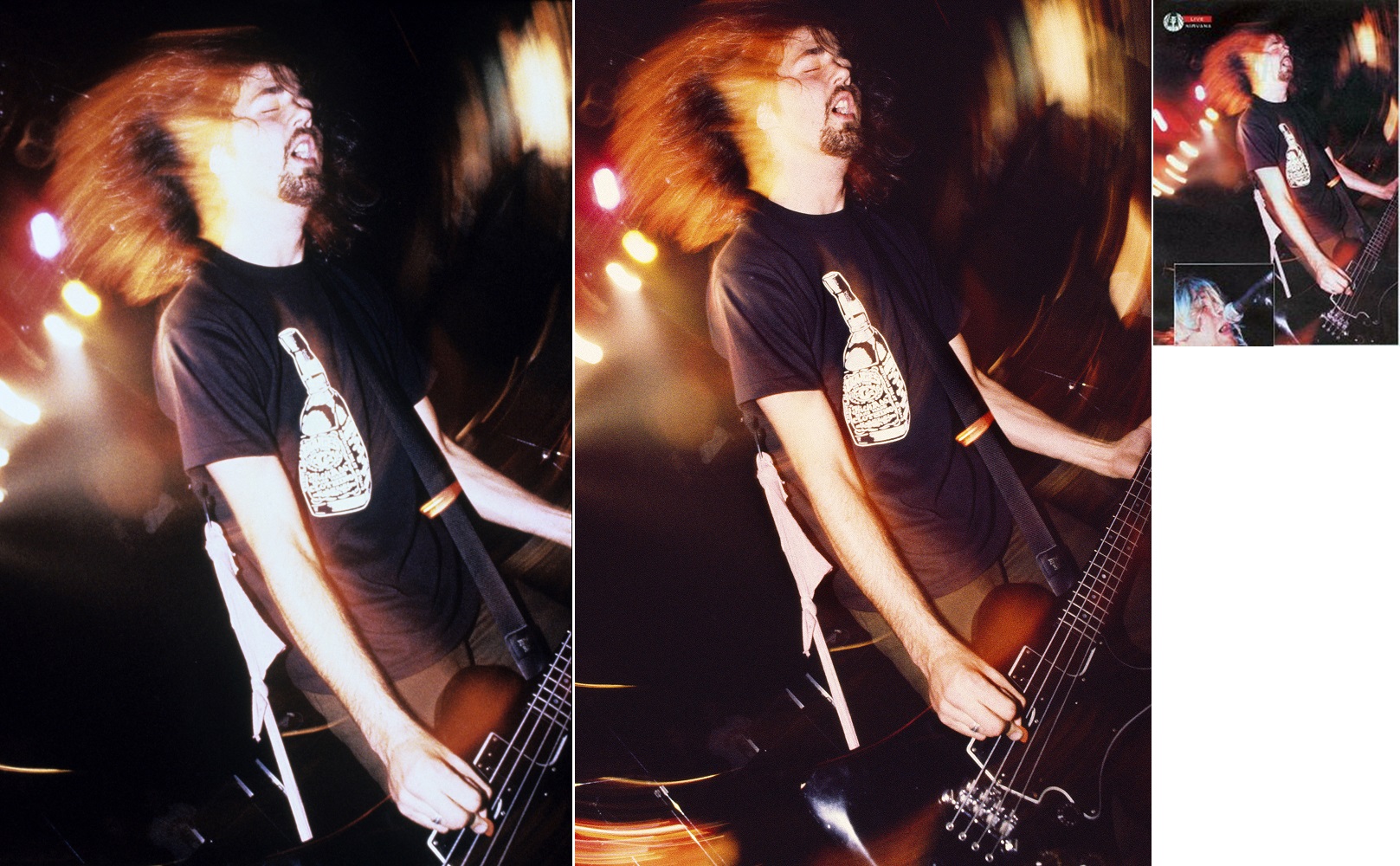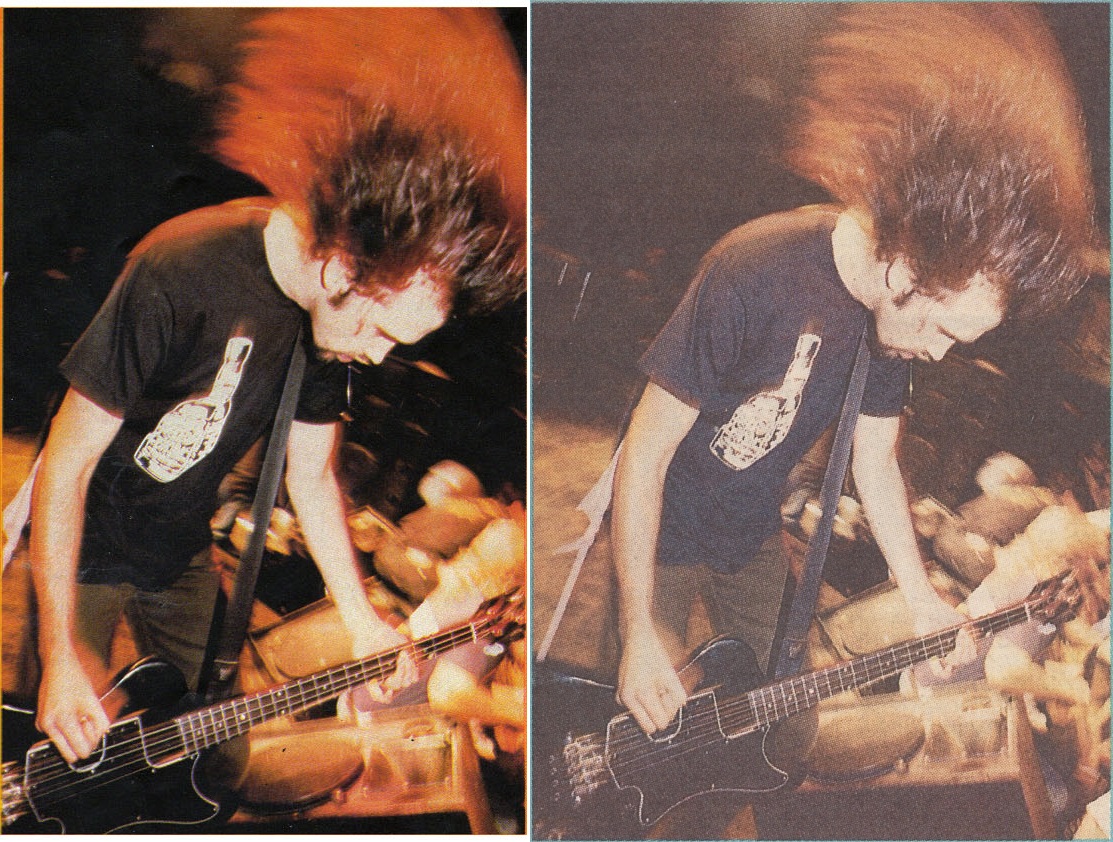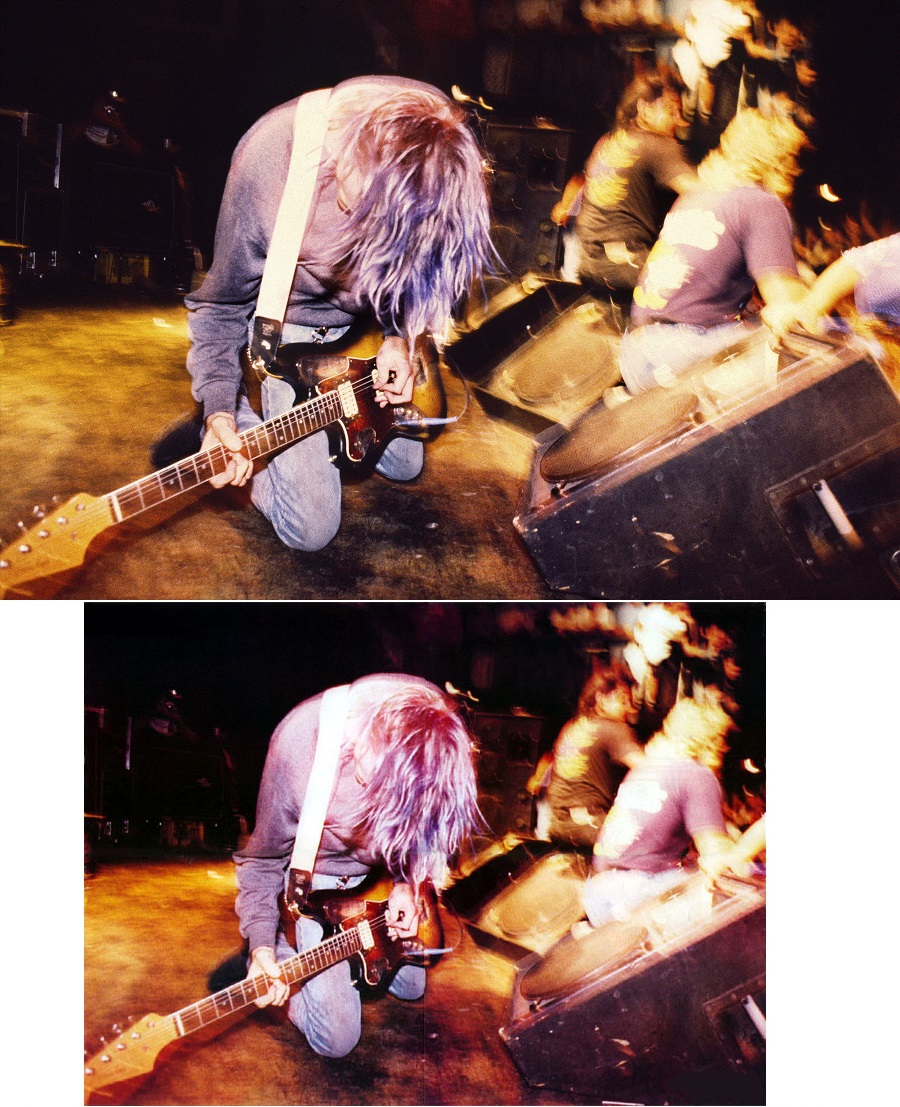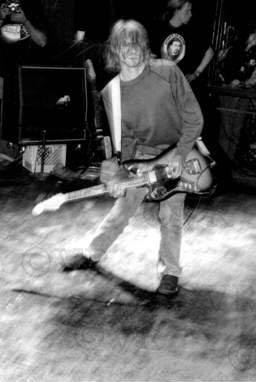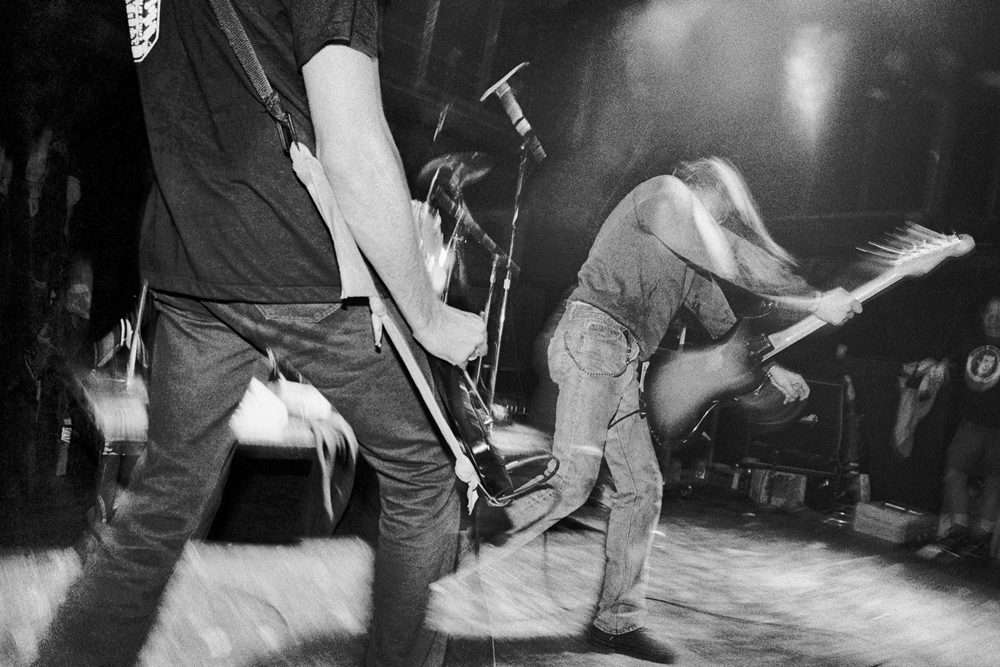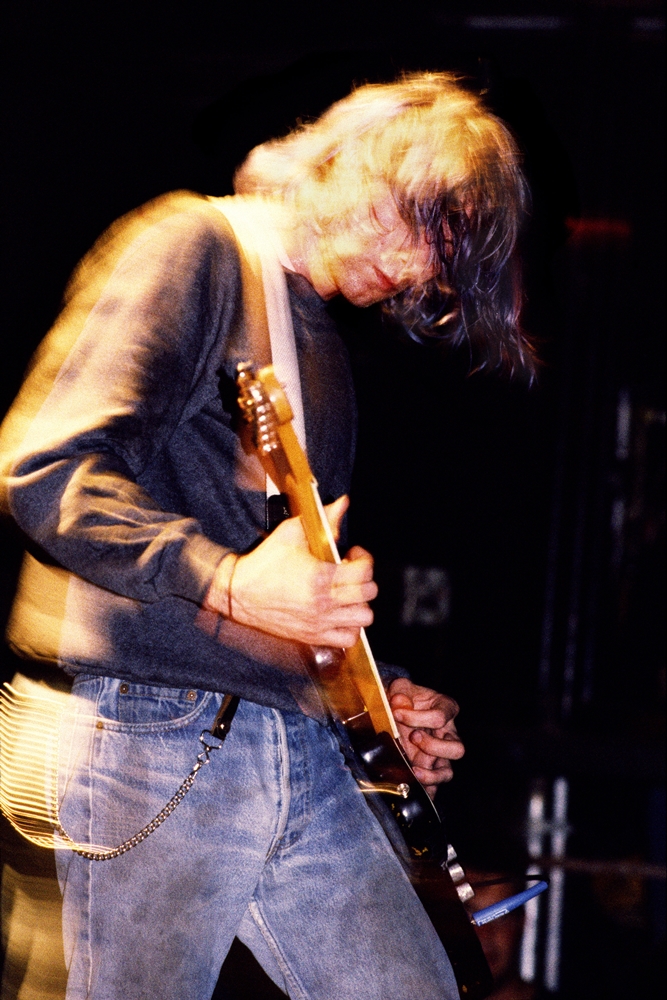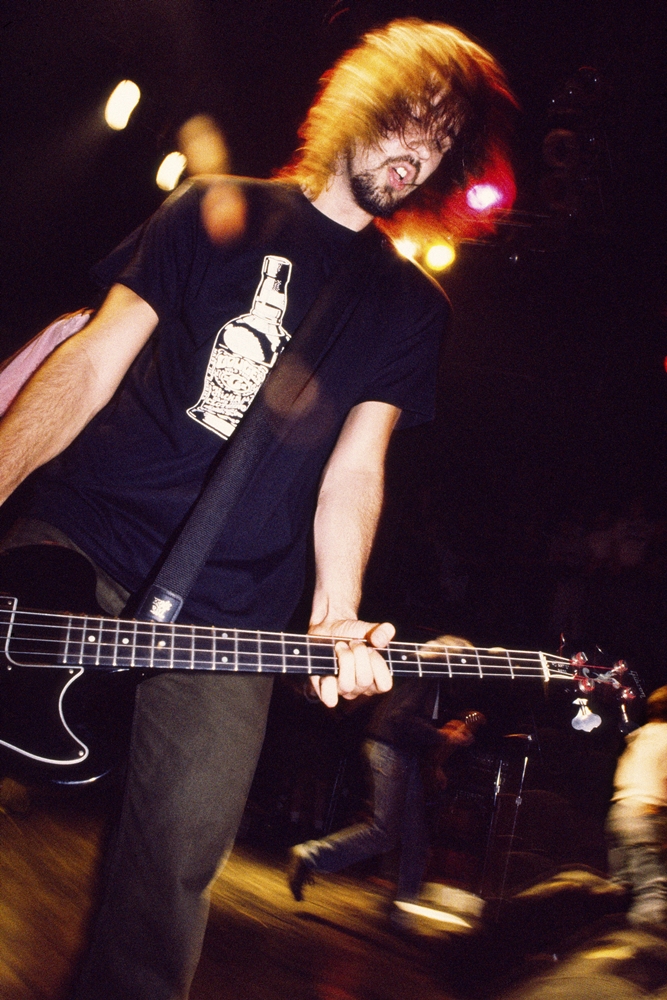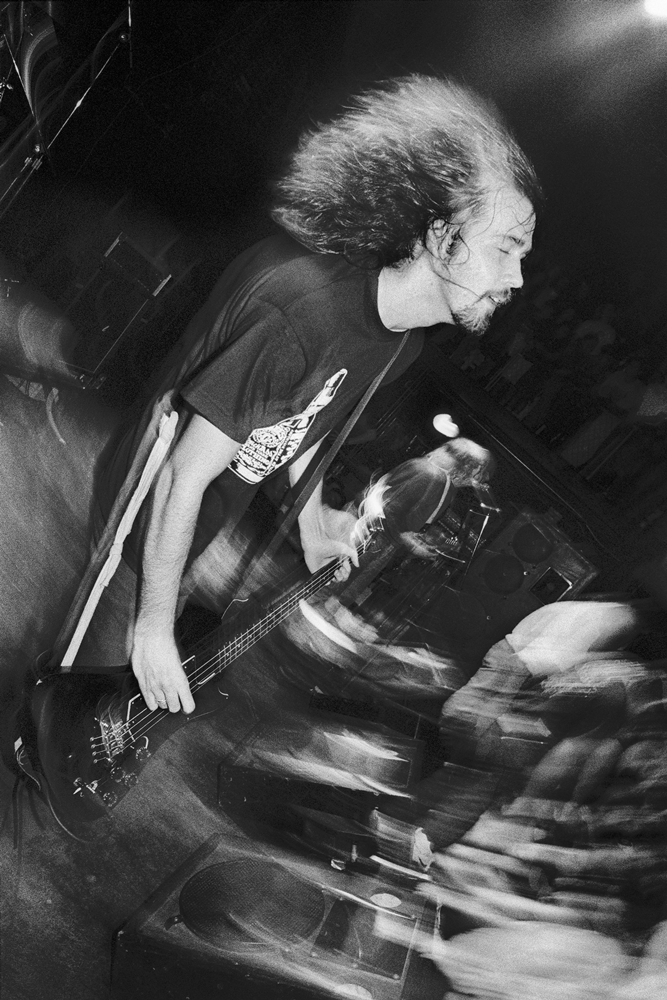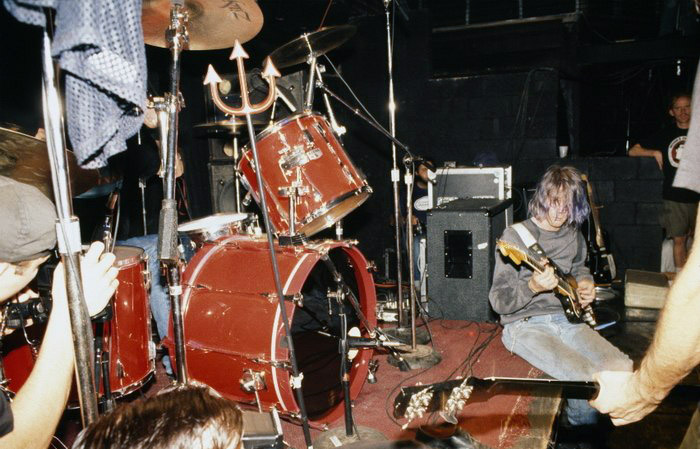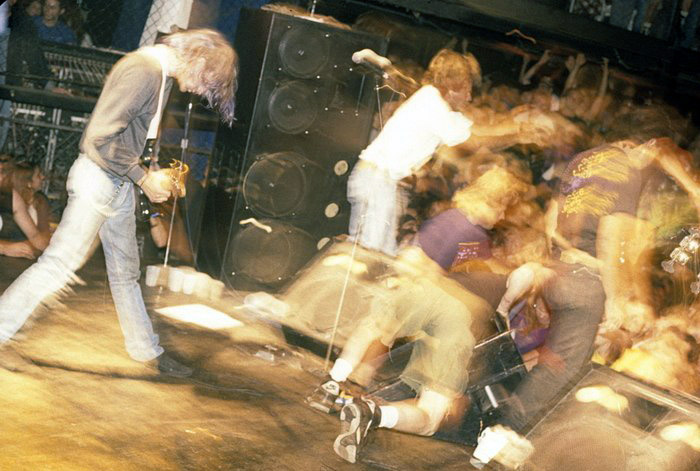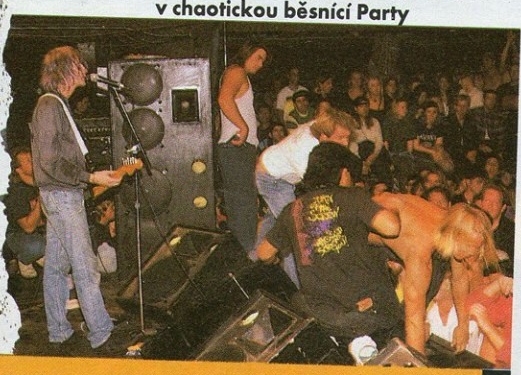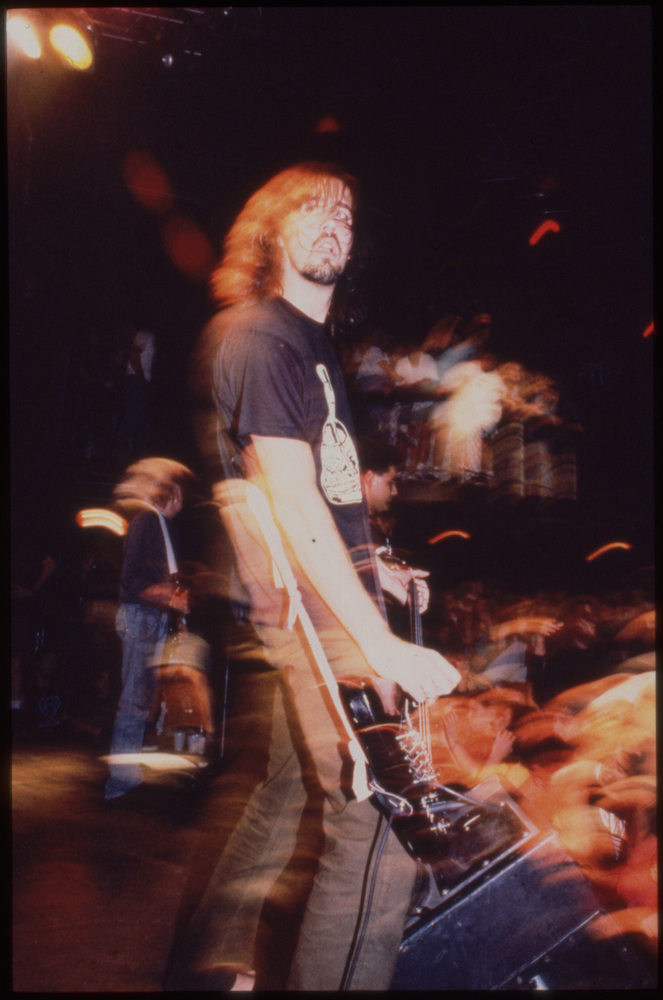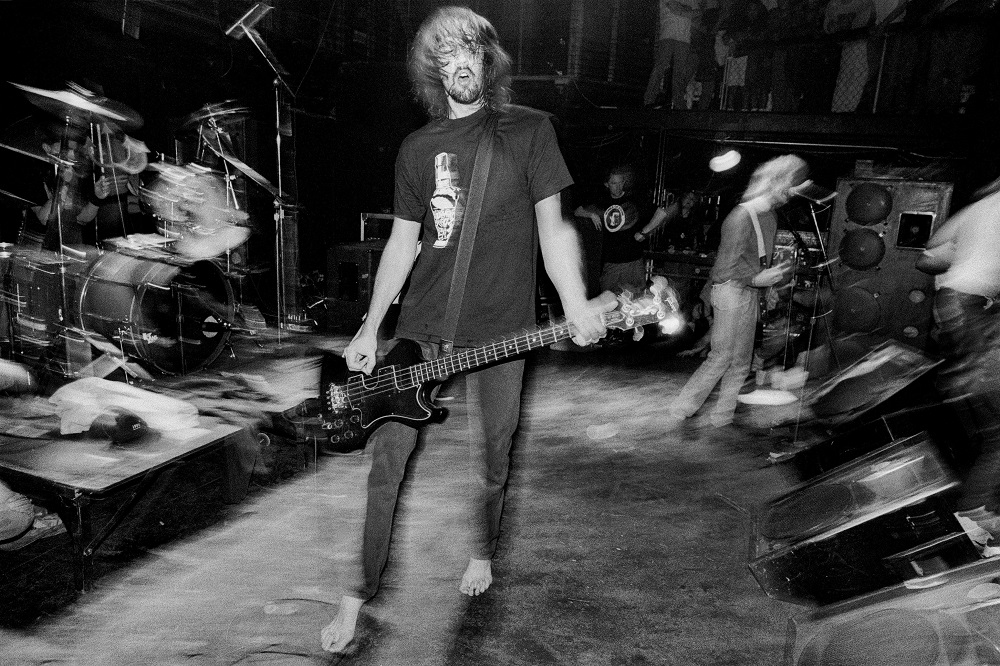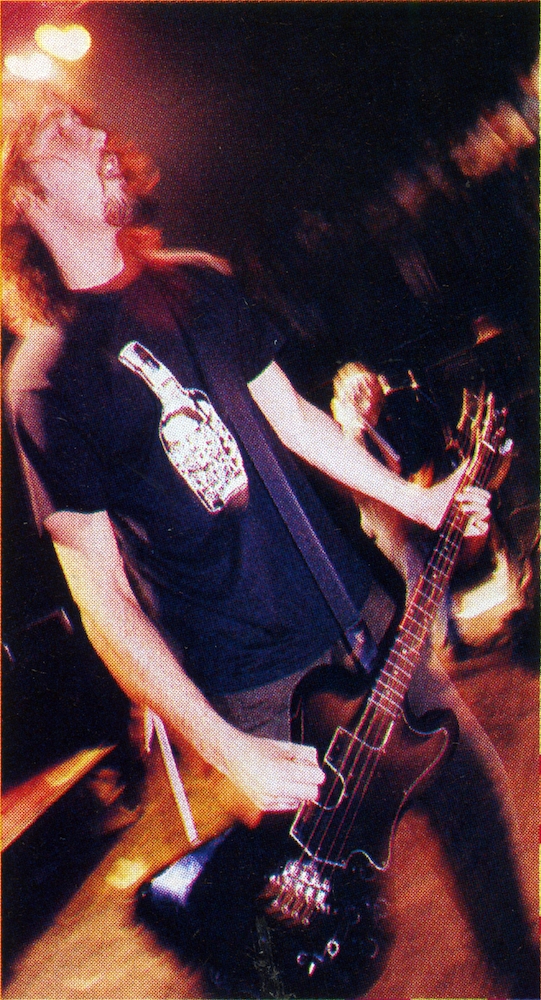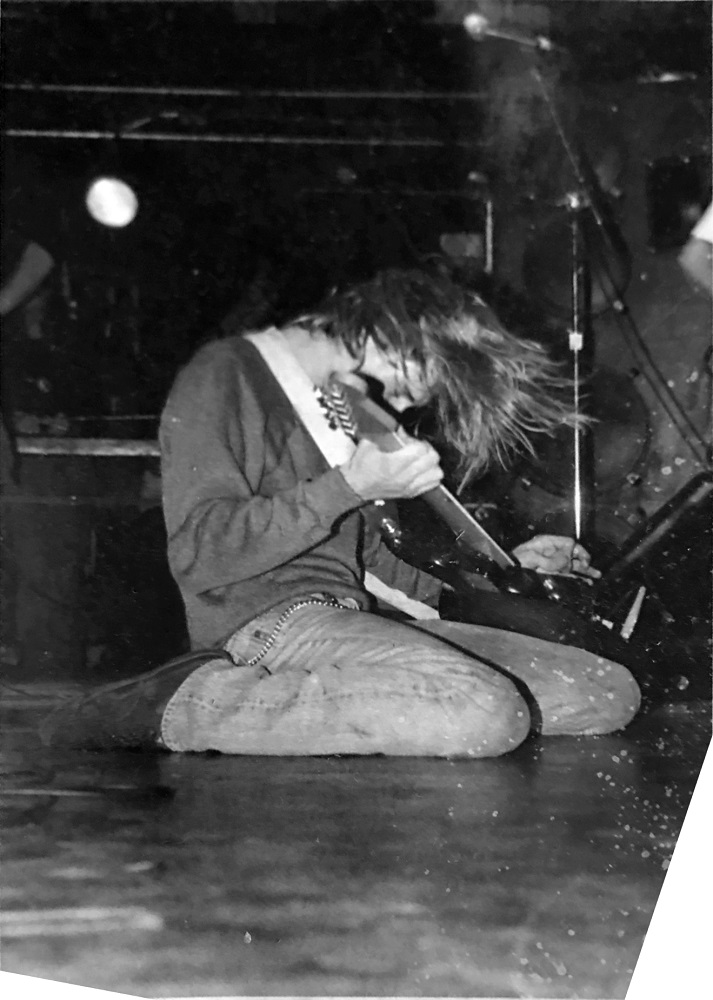 ---