October 21, 1991 - Waterloo Records, Austin, TX, US
LIVE NIRVANA Concert Chronology October 21, 1991 - Waterloo Records, Austin, TX, US
Artist
NIRVANA

Kurt Cobain (vocals, acoustic guitar)
Krist Novoselic (acoustic guitar)
Dave Grohl (drums)
Crew
Monty Lee Wilkes (tour manager)
Craig Montgomery (sound engineer)
Myles Kennedy (monitor engineer & drum technician)
Nic Close (guitar technician)
Schedule
Load In

…:…

Soundcheck

…:…

Doors

16:30

NIRVANA Showtime

…:…
Soundcheck
No Info
Set
Dumb

part of

Polly

About A Girl
Set Range
Circulating Recordings
Equipment:

Unknown > Unknown

Lowest Generation:

ANA(2) > DAT(1) > FLAC

Length / Sound Quality:

10 min / 7.5

Notes:

• Circulated in August 2007.
Uncirculated Recordings
No Info
Notes
This was a fully acoustic record store performance.
The band thought the store were going to provide amps and PA but they did not. One of the employees had to run to the music store to borrow an acoustic guitar.
Kurt asked the audience if anyone had a guitar and a fan handed his guitar to him. He later changed acoustic guitars with Krist and he smashed it at the end of the concert.
The band briefly jammed on "Sweet Home Alabama" after someone asked for "Freebird".
Press Reviews
Memorabilia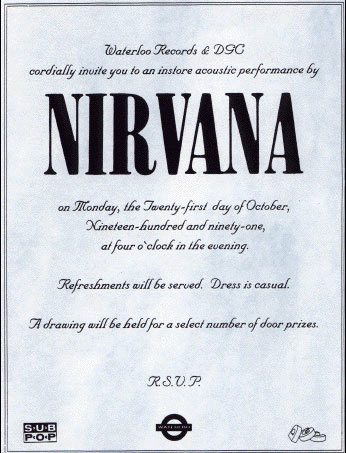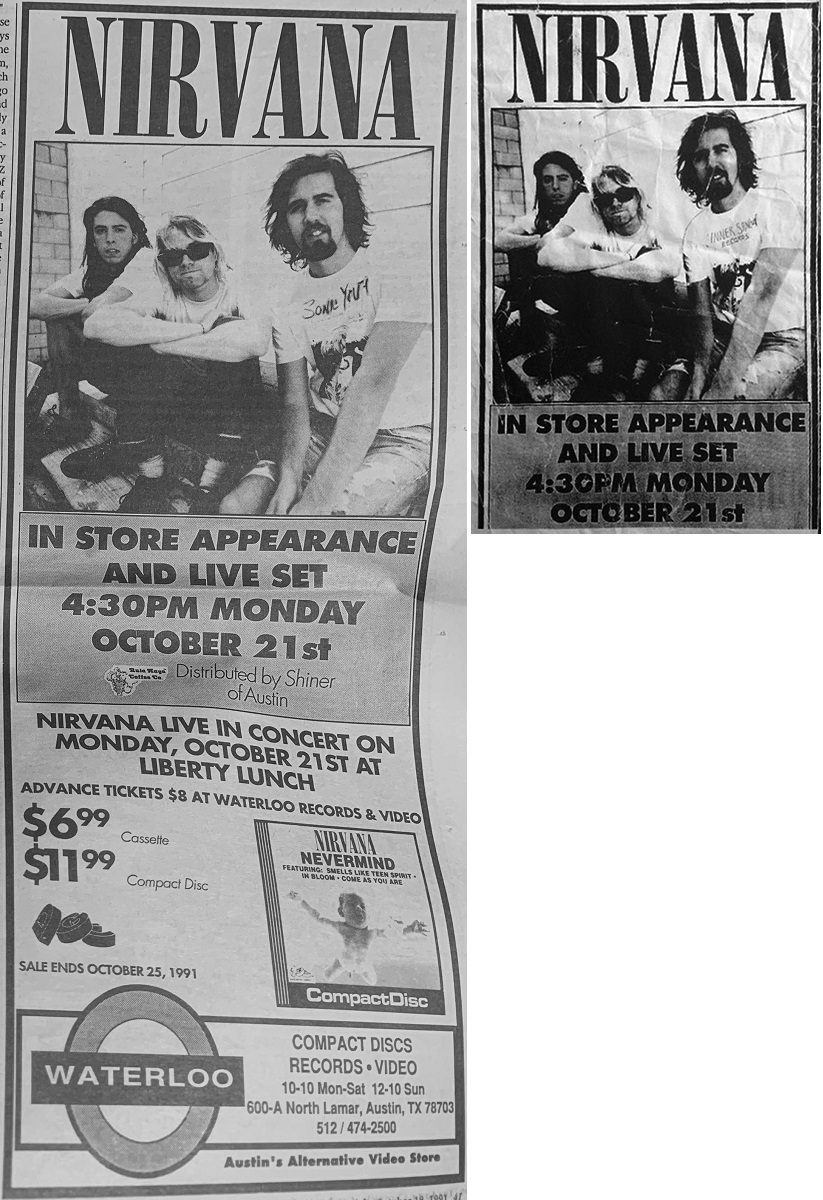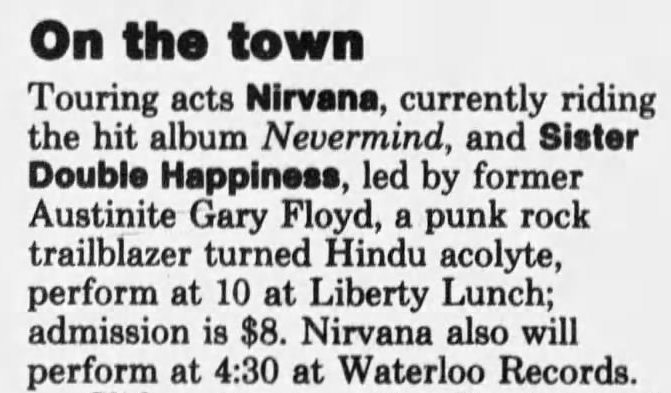 Images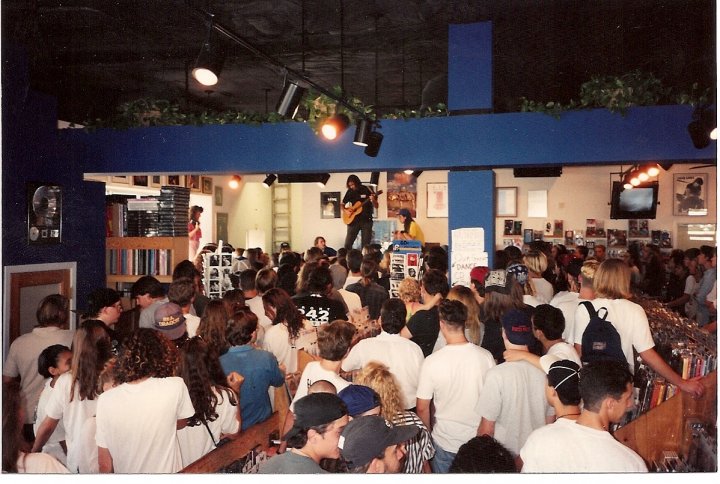 ---