October 12, 1991 - Cabaret Metro, Chicago, IL, US
LIVE NIRVANA Concert Chronology October 12, 1991 - Cabaret Metro, Chicago, IL, US
Artist
NIRVANA

Kurt Cobain (vocals, guitar, drums)
Krist Novoselic (bass)
Dave Grohl (drums, backing vocals, guitar)
Crew
Monty Lee Wilkes (tour manager)
Craig Montgomery (sound engineer)
Myles Kennedy (monitor engineer & drum technician)
Nic Close (guitar technician)
Buyer
Jam Productions

Arny Gronat
Buddy Sokolic
Nick Miller
Schedule
Load In

…:…

Soundcheck

…:…

Doors

19:30

Das Damen Showtime

…:…

Urge Overkill Showtime

…:…

NIRVANA Showtime

…:…
Soundcheck
No Info
Set
Jesus Wants Me For A Sunbeam

Aneurysm

School

Floyd The Barber

Drain You

Smells Like Teen Spirit

About A Girl

Breed

Polly

Sliver

Pennyroyal Tea

Love Buzz

Lithium

Been A Son

On A Plain

Negative Creep

Blew

Endless, Nameless

part of

Cobain on drums, Grohl on guitar
Set Range
Circulating Recordings
Equipment:

Soundboard > Sony TCD-D10

Lowest Generation:

DAT(M) > FLAC

Length / Sound Quality:

64:05 min / 9.5

Notes:

• Circulated in December 2020.
• After "Endless, Nameless" there is a destruction, which cuts out.
Uncirculated Recordings
AUD #1
It is rumored that the show was recorded.
AUD #2
It is rumored that the show was recorded and copies were sold at Chicago's Wax Trax Records.
Notes
After "Blew," based on the circulating recording, it is believed that Kurt and Dave may have swapped instruments. Kurt jammed on the drum beat to Public Image Ltd's "Four Enclosed Walls" while Dave created guitar feedback.
The band played an abbreviated version of "Endless, Nameless," with Kurt on drums and Dave on guitar, they then concentrated on destroying Dave's drums so the tour manager would have to buy him a new drum kit.
Press Reviews
Memorabilia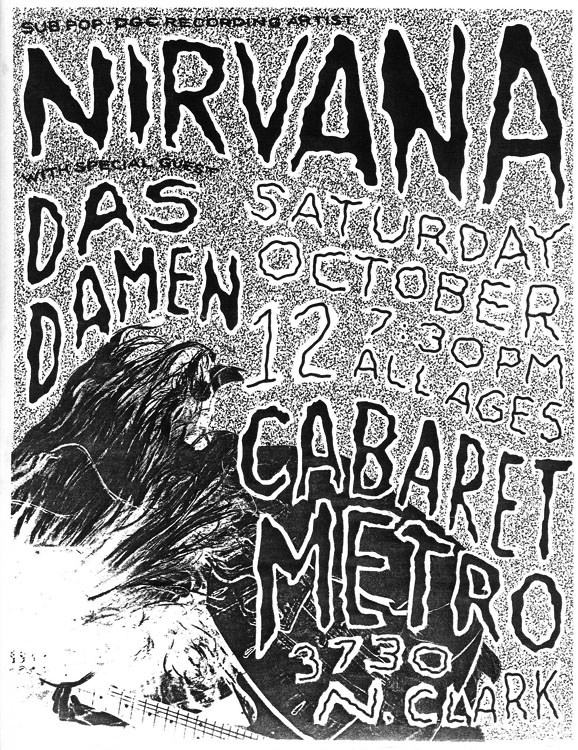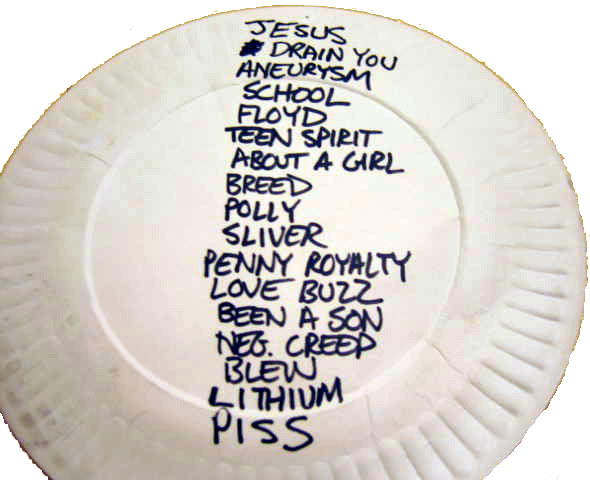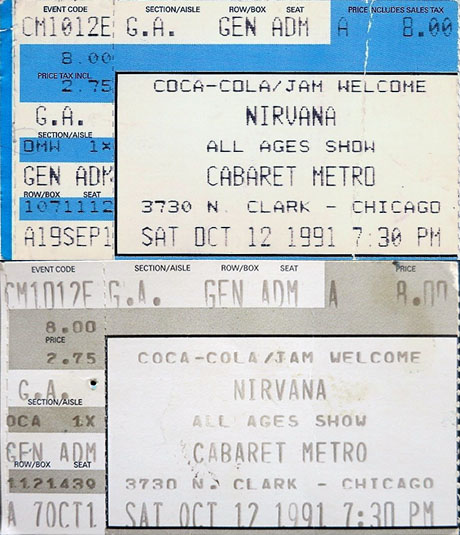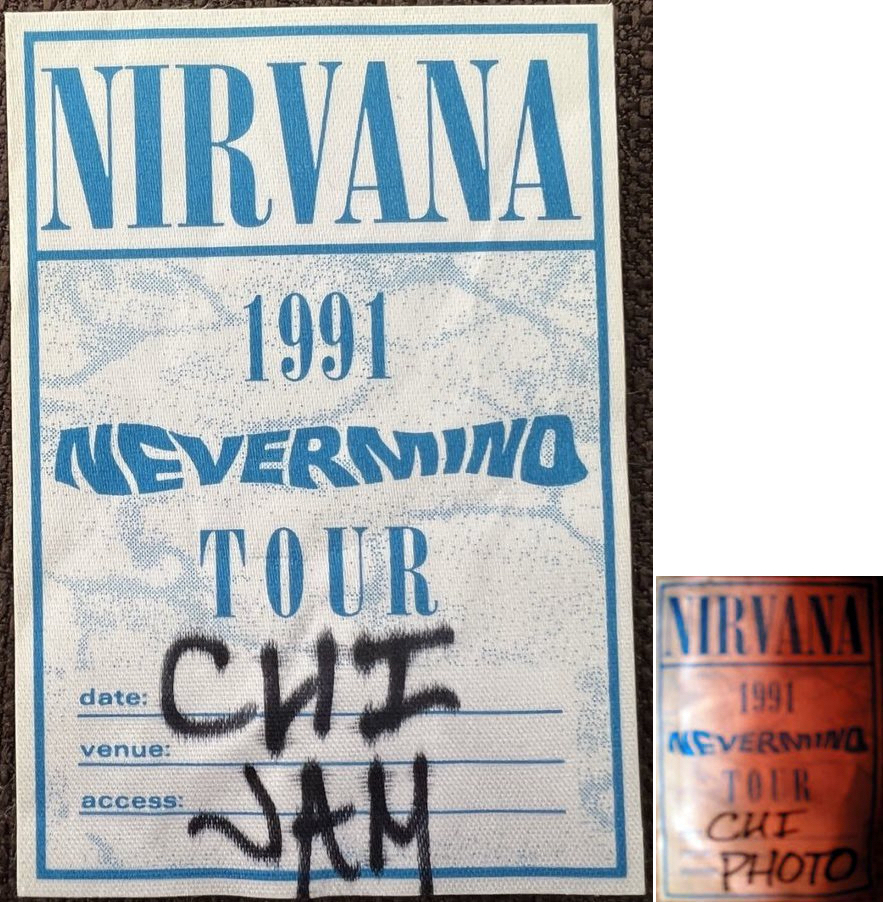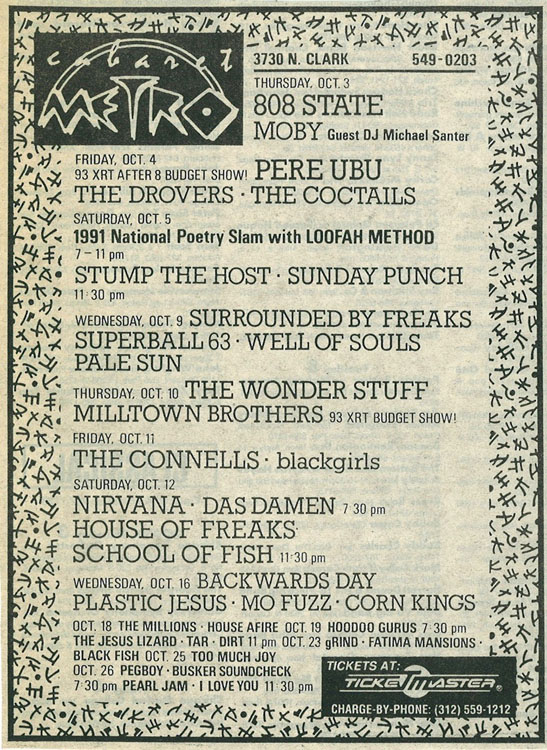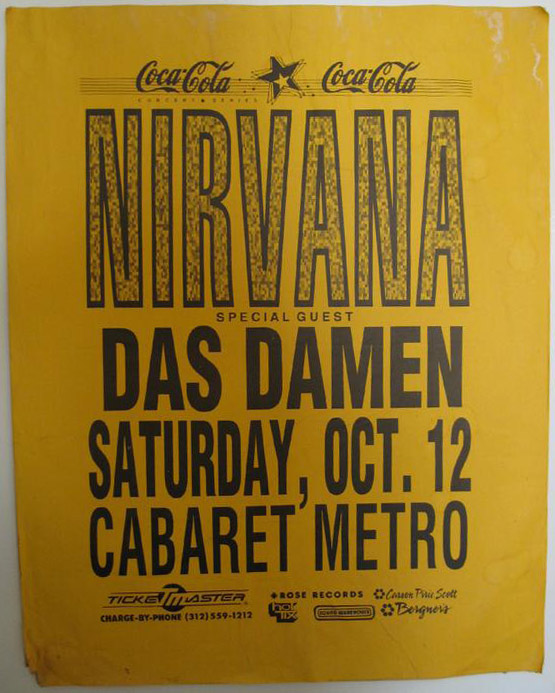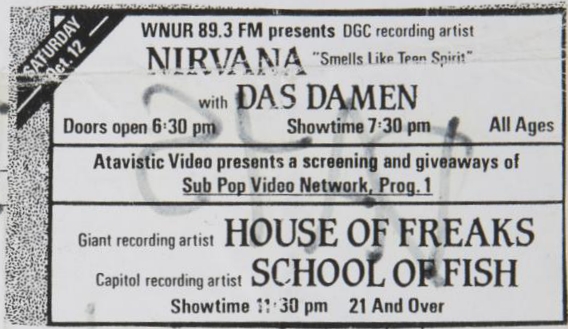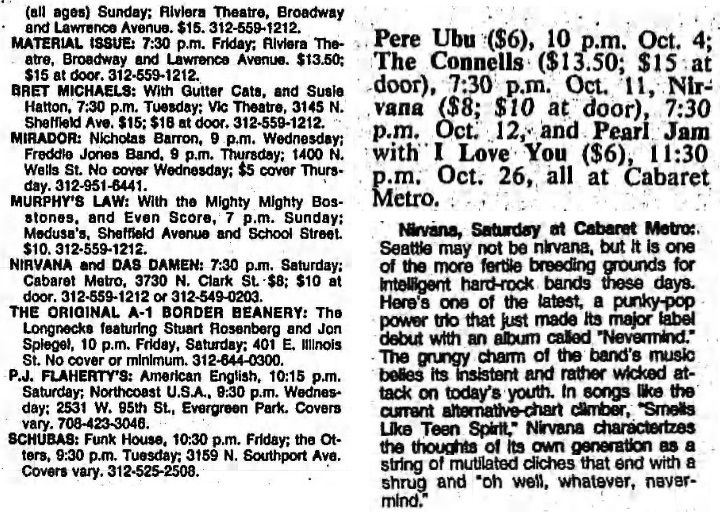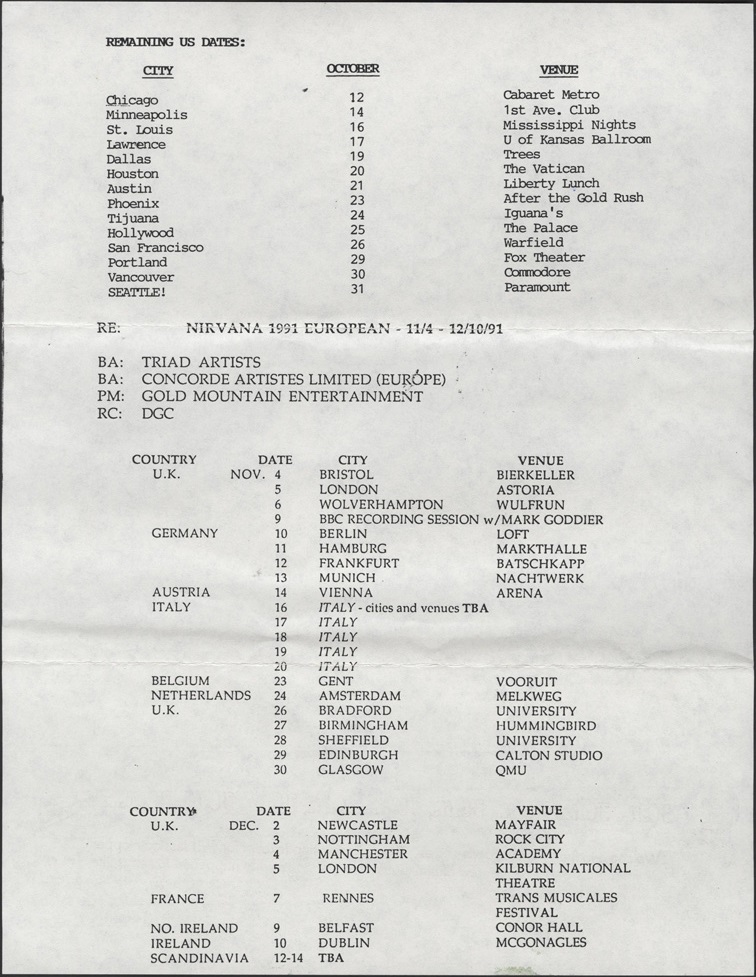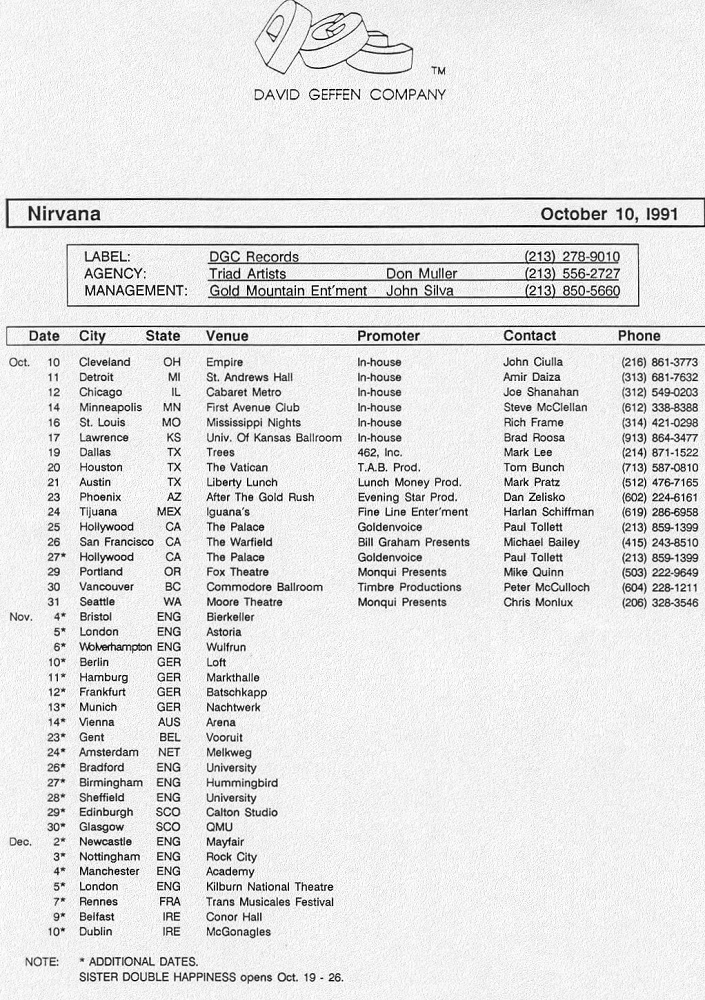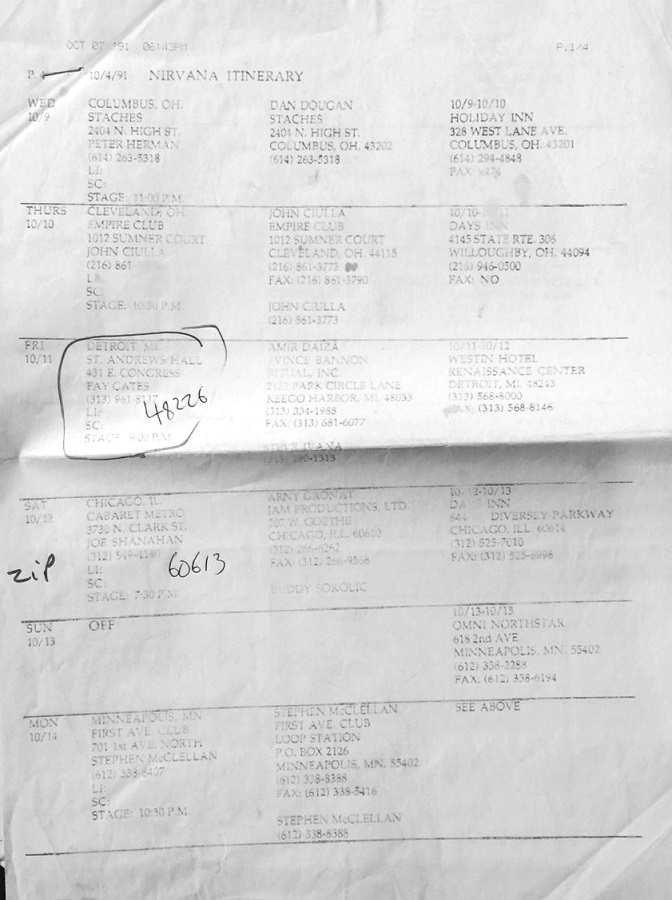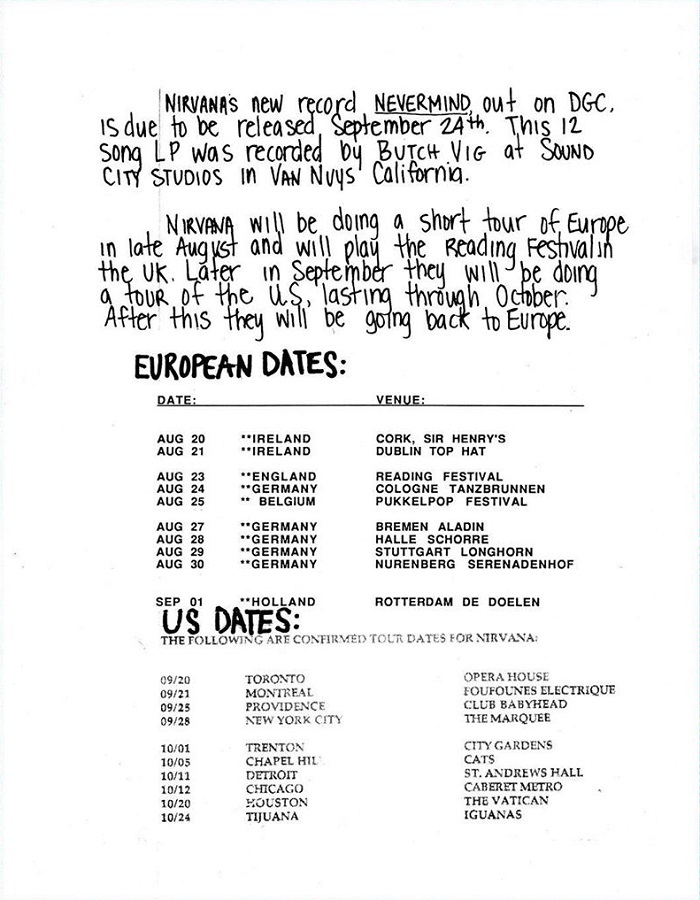 Images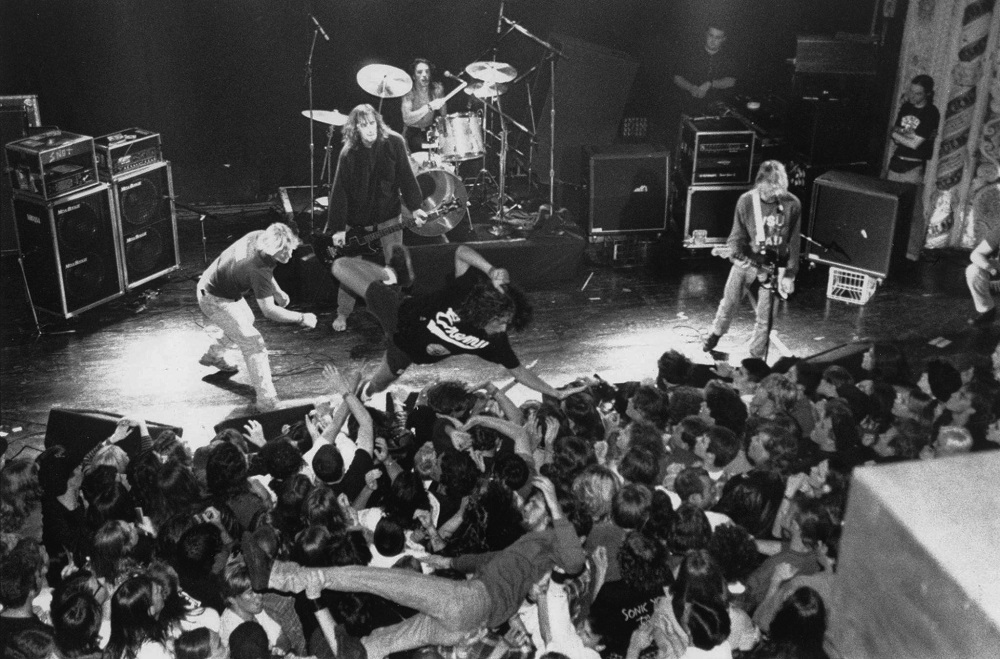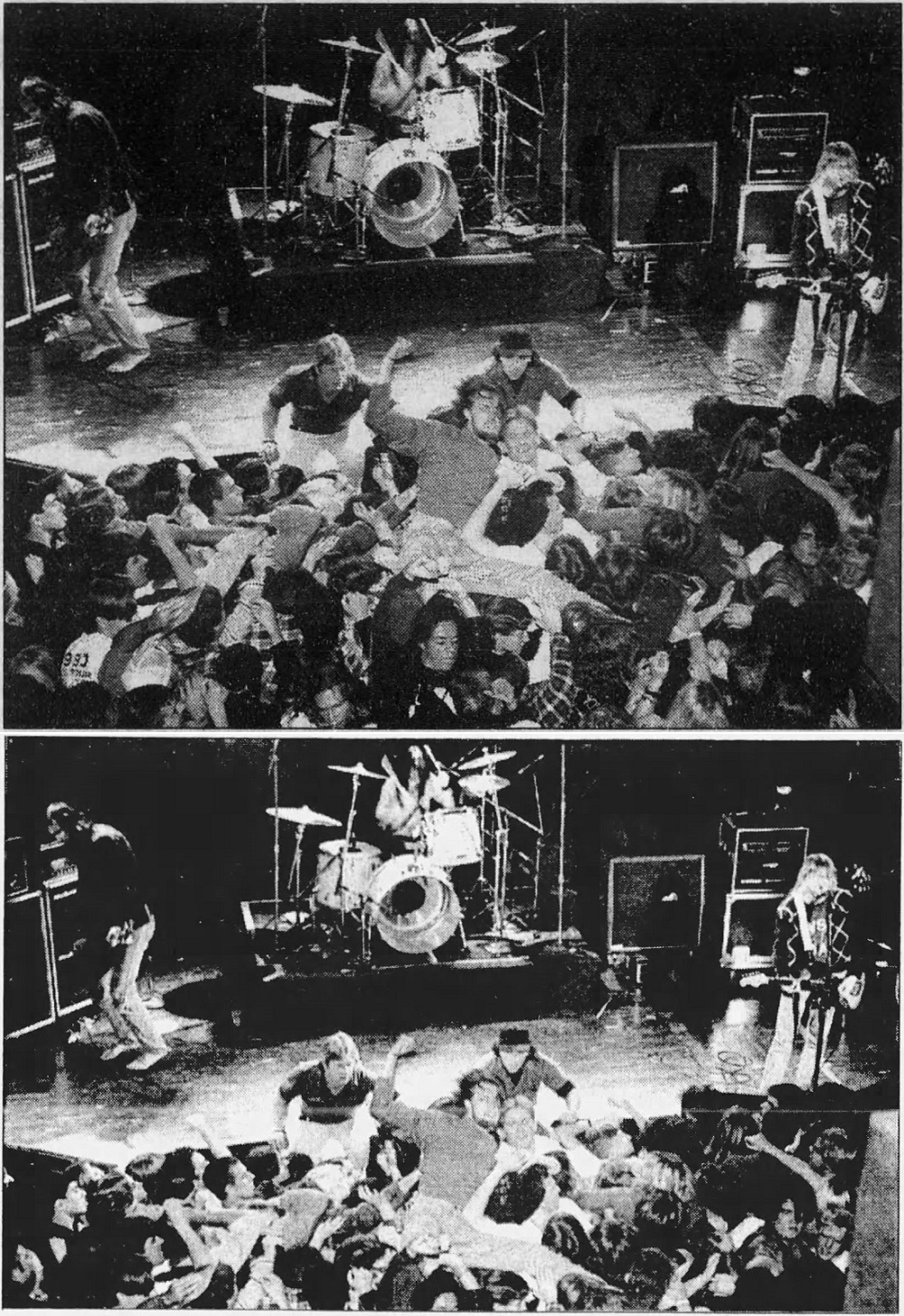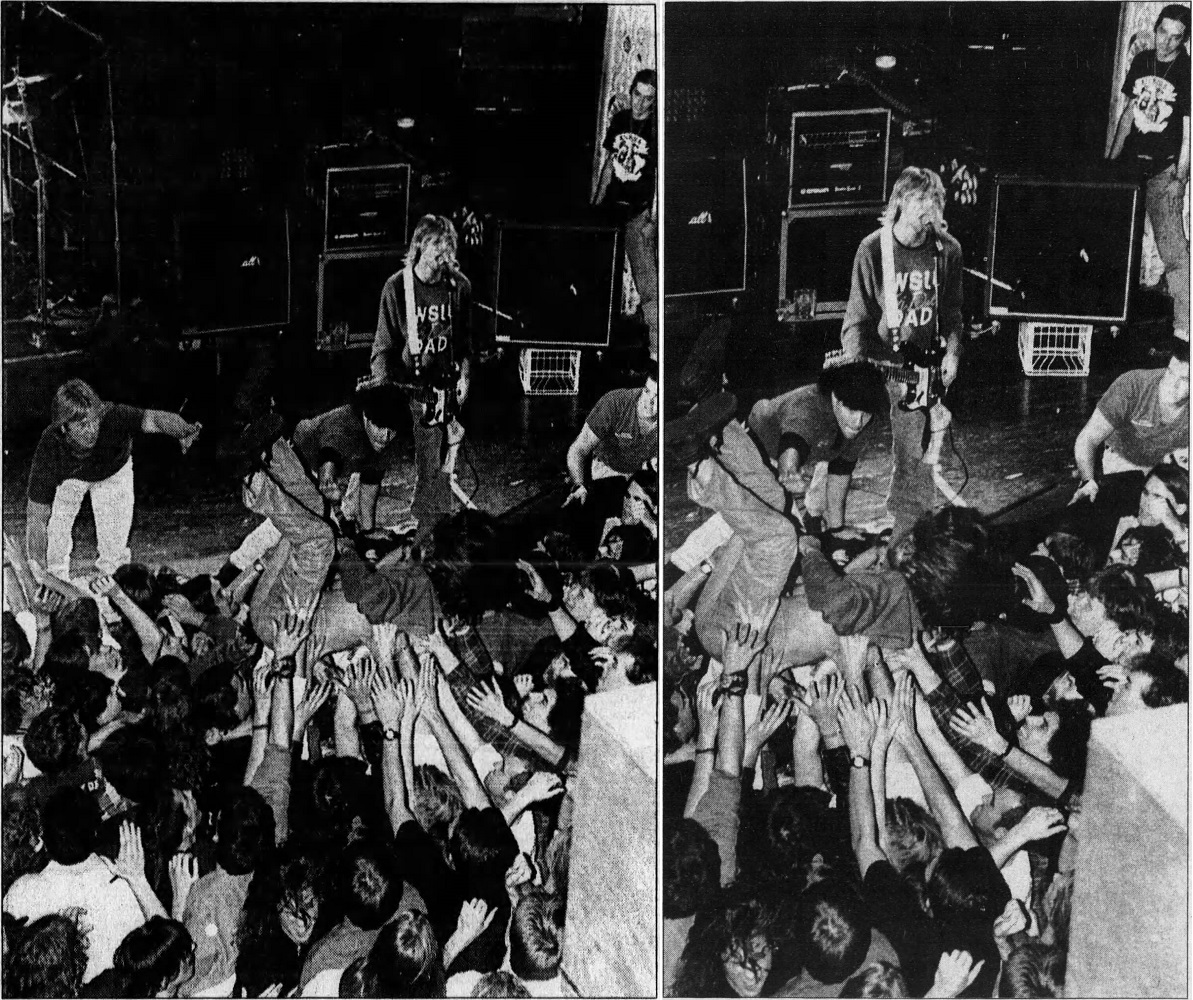 ---