October 02, 1991 - 9:30 Club, Washington, DC, US
LIVE NIRVANA Concert Chronology October 02, 1991 - 9:30 Club, Washington, DC, US
Artist
NIRVANA

Kurt Cobain (vocals, guitar)
Krist Novoselic (bass, vocals)
Dave Grohl (drums, backing vocals)
Crew
Monty Lee Wilkes (tour manager & sound engineer)
Myles Kennedy (monitor engineer & drum technician)
Nic Close (guitar technician)
Schedule
Load In

…:…

Soundcheck

…:…

Doors

20:00

The Legend Showtime

…:…

Das Damen Showtime

…:…

NIRVANA Showtime

…:…
Soundcheck
No Info
Set
Jesus Wants Me For A Sunbeam

Aneurysm

Drain You

School

Floyd The Barber

Polly

About A Girl

Smells Like Teen Spirit

Pennyroyal Tea

Sliver

Love Buzz

BREAK

Satisfaction

jam

Novoselic on vocals

Jam

Blew

Negative Creep

Endless, Nameless
Set Range
Circulating Recordings
Equipment:

Unknown > Unknown

Lowest Generation:

ANA(2) > FLAC

Length / Sound Quality:

57:15 min / 8.0

Notes:

• Circulated in December 2005.
Uncirculated Recordings
No Info
Notes
There were many calls for "Freebird" from the crowd.
The band jammed on Devo's cover of the Rolling Stones' "Satisfaction" with Krist singing about being a vegetarian.
After "Love Buzz" Kurt left the stage to go vomit.
Press Reviews
Memorabilia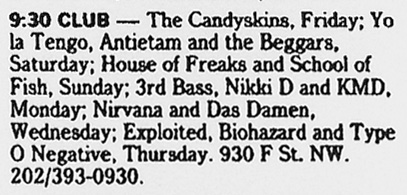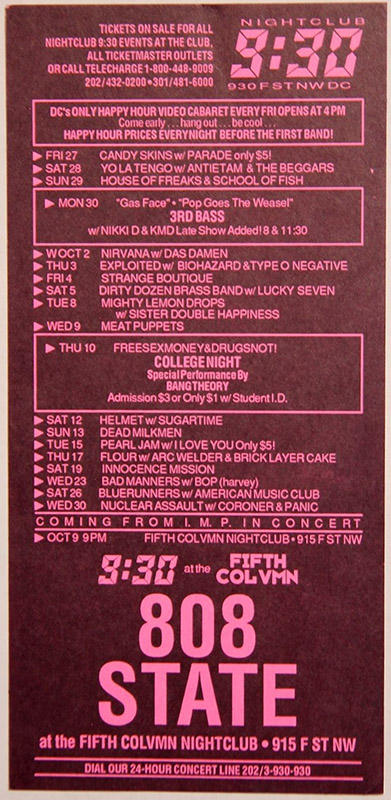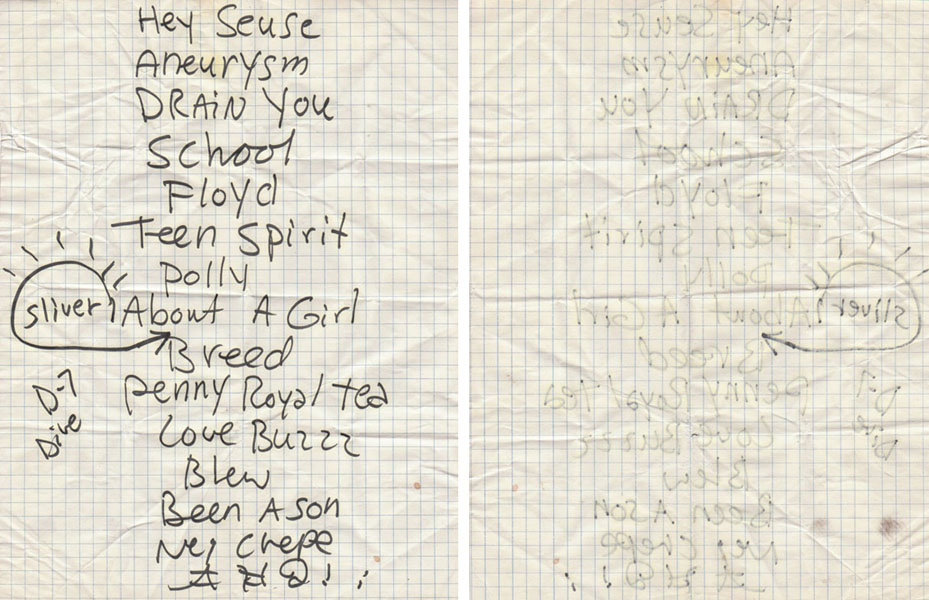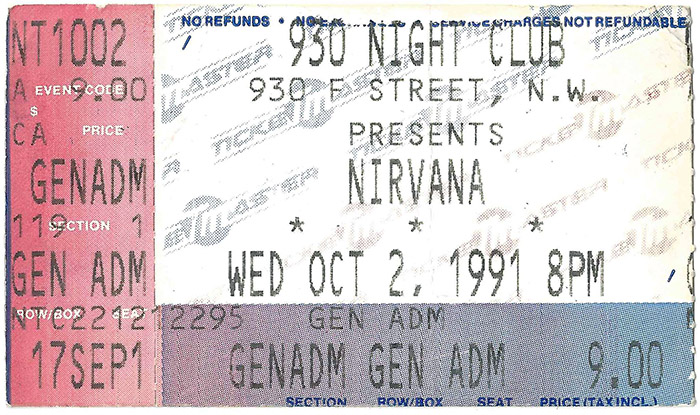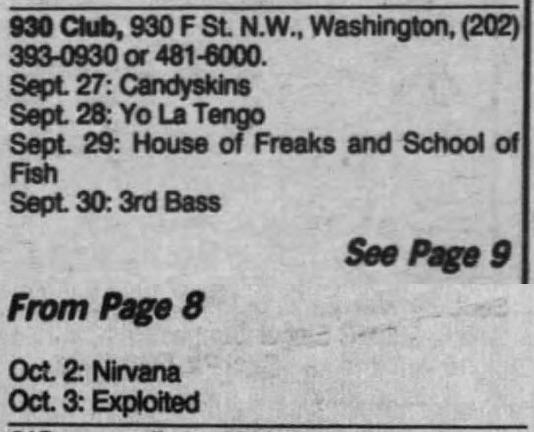 Images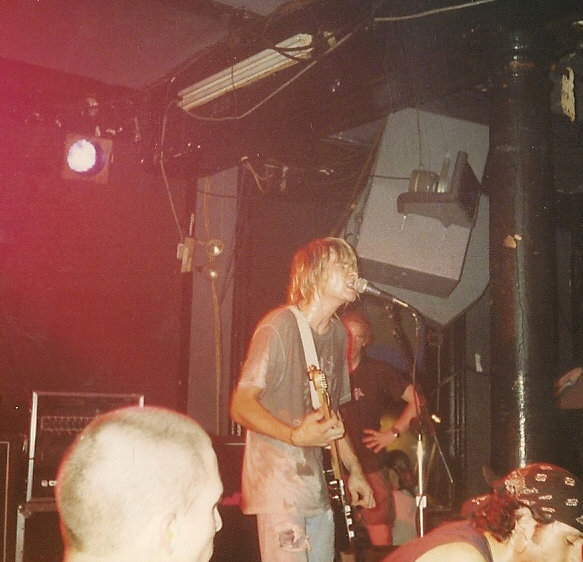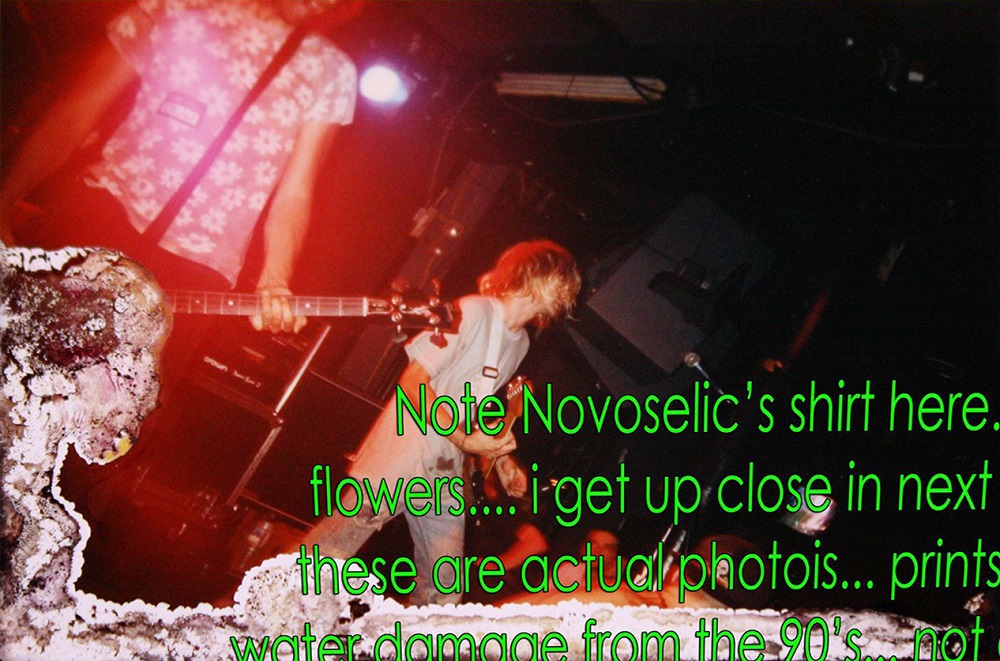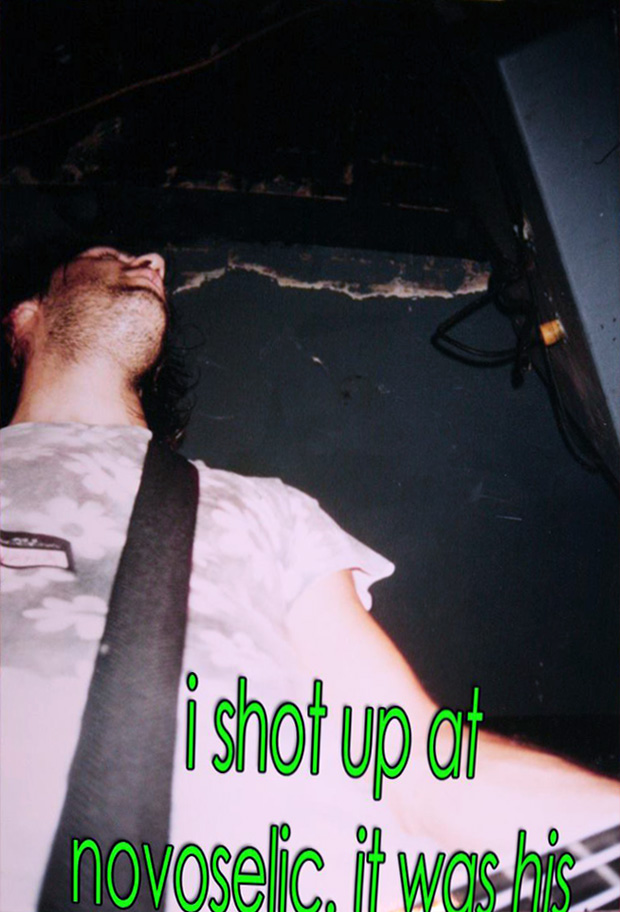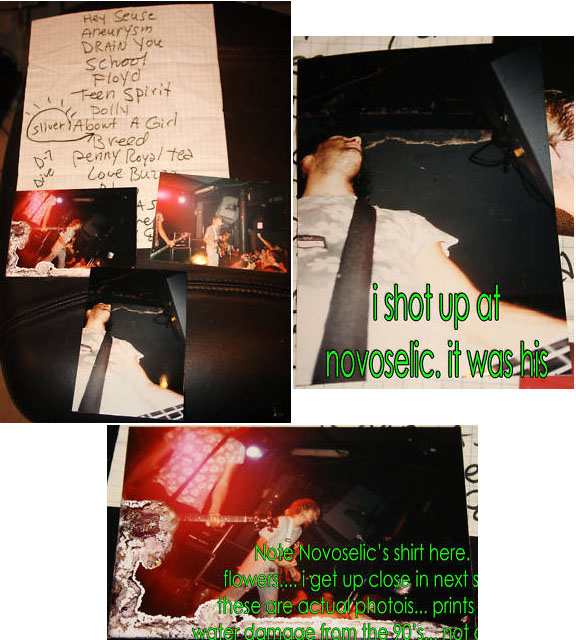 ---