October 02, 1991 - 9:30 Club, Washington, DC, US
LIVE NIRVANA Concert Chronology October 02, 1991 - 9:30 Club, Washington, DC, US
Artist
NIRVANA

Kurt Cobain (vocals, guitar)
Krist Novoselic (bass, vocals)
Dave Grohl (drums, backing vocals)
Crew
Monty Lee Wilkes (tour manager & sound engineer)
Myles Kennedy (monitor engineer & drum technician)
Nic Close (guitar technician)
Schedule
Load In

…:…

Soundcheck

…:…

Doors

20:00

The Legend Showtime

…:…

Das Damen Showtime

…:…

NIRVANA Showtime

…:…
Soundcheck
No Info
Set
Jesus Wants Me For A Sunbeam

Aneurysm

Drain You

School

Floyd The Barber

Polly

About A Girl

Smells Like Teen Spirit

Pennyroyal Tea

Sliver

Love Buzz

BREAK

Satisfaction

jam

Novoselic on vocals

Blew

Negative Creep

Endless, Nameless
Set Range
Circulating Recordings
Equipment:

Unknown > Unknown

Lowest Generation:

ANA(2) > FLAC

Length / Sound Quality:

57 min / 8.0

Notes:

• No Info.
Uncirculated Recordings
No Info
Notes
There were many calls for "Freebird" from the crowd.
The band jammed on Devo's cover of the Rolling Stones' "Satisfaction" with Krist singing about being a vegetarian.
After "Love Buzz" Kurt left the stage to go vomit.
Press Reviews
Memorabilia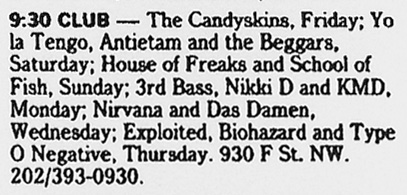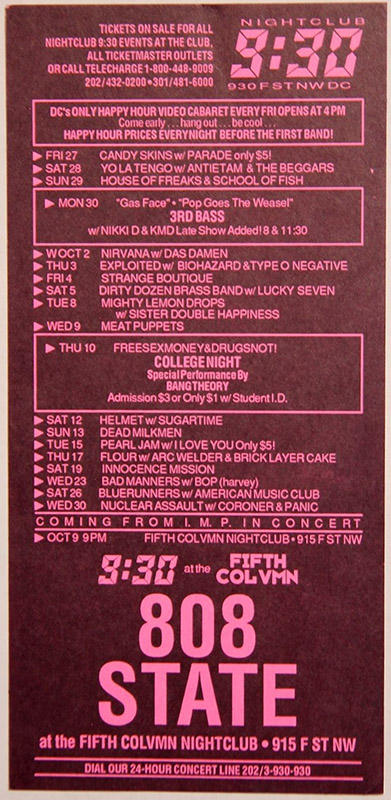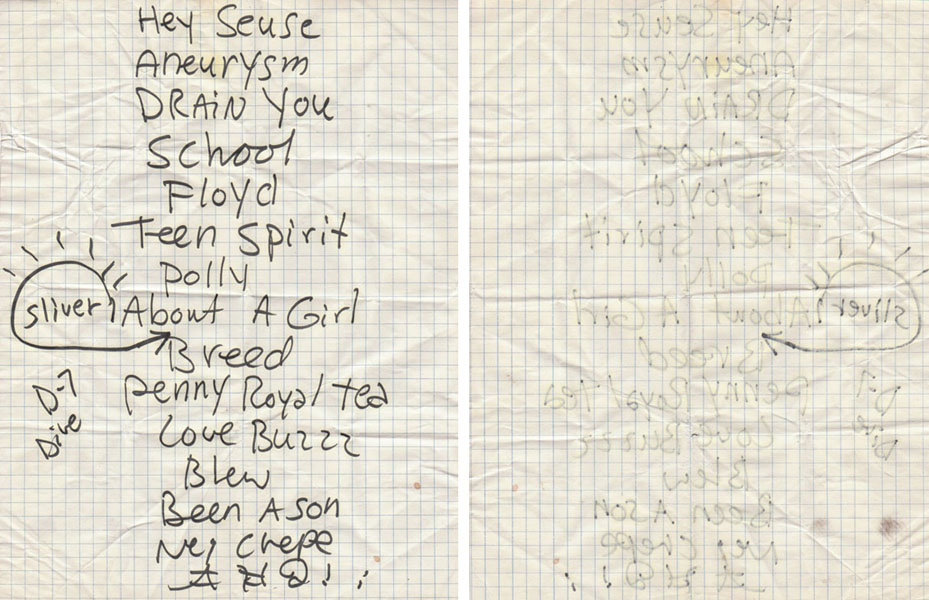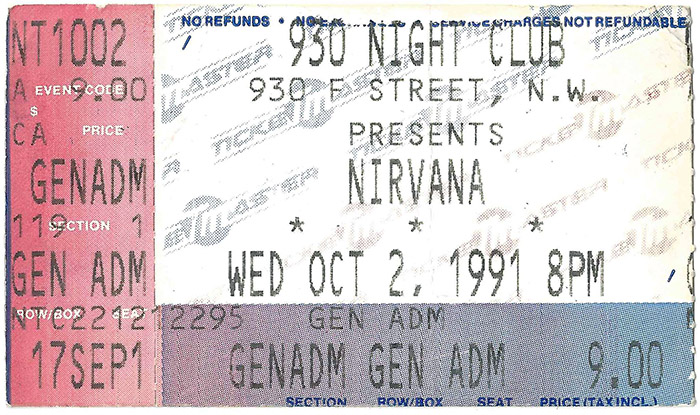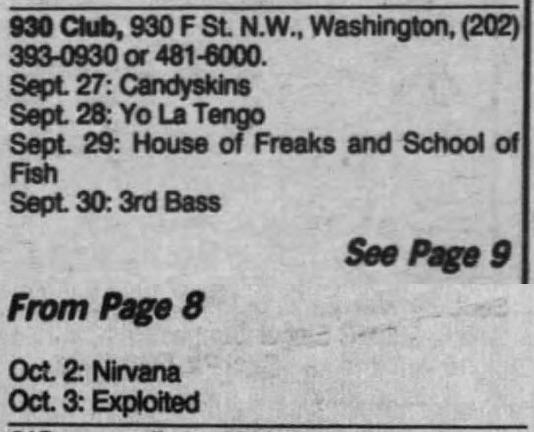 Images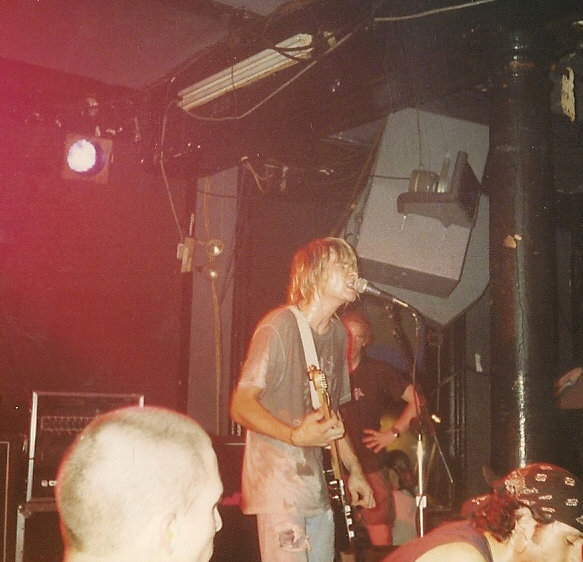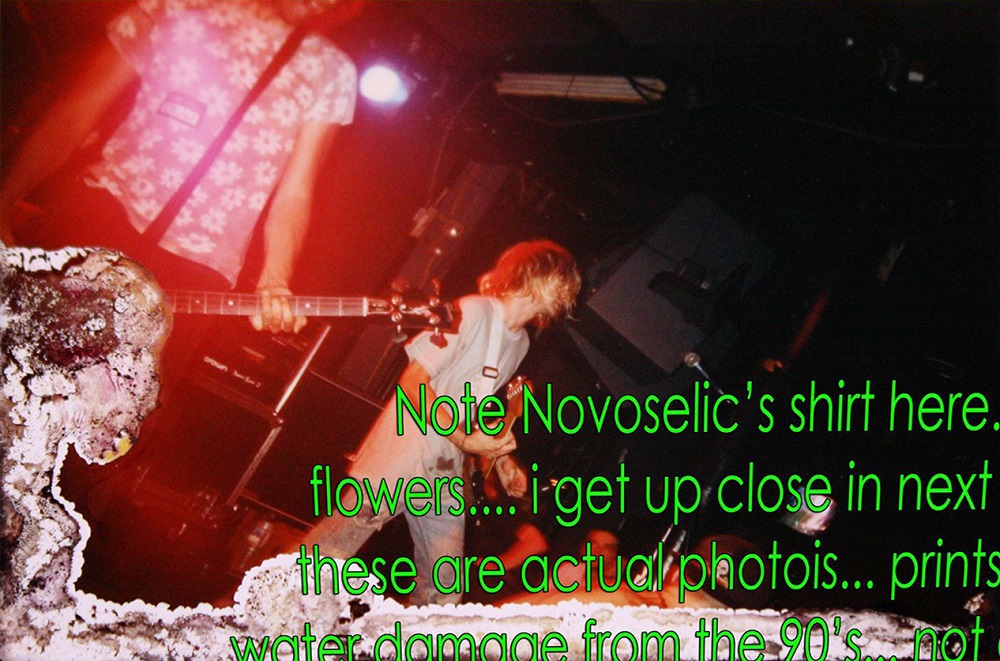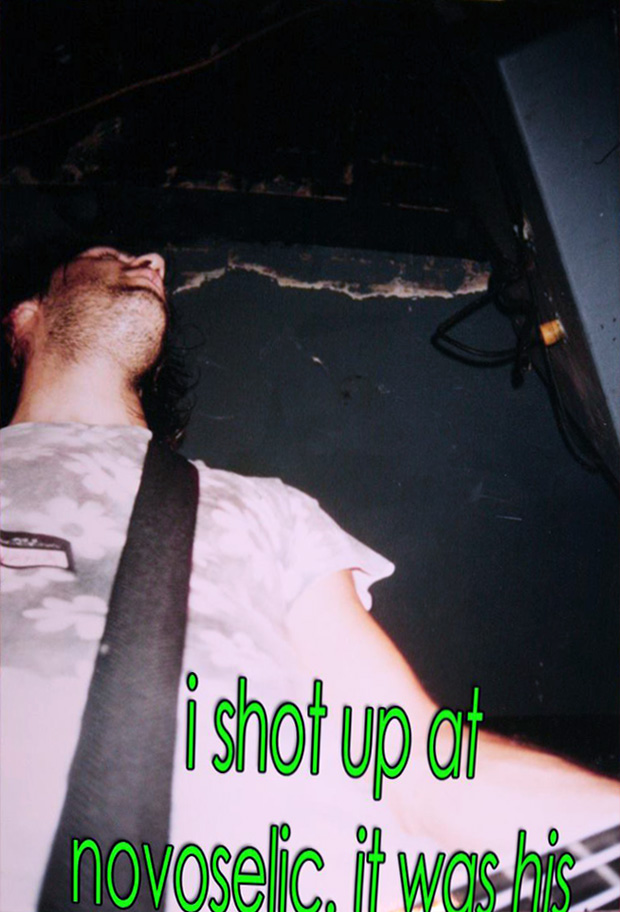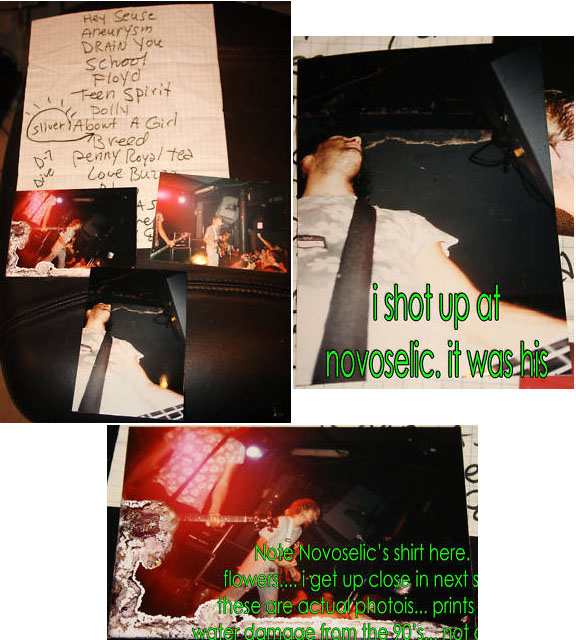 ---