August 15, 1991 - The Roxy Theatre, West Hollywood, CA, US
LIVE NIRVANA Concert Chronology August 15, 1991 - The Roxy Theatre, West Hollywood, CA, US
Artist
NIRVANA

Kurt Cobain (vocals, guitar)
Krist Novoselic (bass)
Dave Grohl (drums, backing vocals)
Crew
Scott Reeder (sound engineer)
Schedule
Load In

…:…

Soundcheck

…:…

Doors

20:00

Wool Showtime

…:…

NIRVANA Showtime

…:…
Soundcheck incomplete
Polly

Smells Like Teen Spirit

Sliver
Set incomplete
School

Drain You

Smells Like Teen Spirit

Breed

Polly

Lithium

Territorial Pissings

Blew
Set Range
Circulating Recordings
No Info
Uncirculated Recordings
AMT #1
About four TVs around the venue were showing video of the show while the band was playing, so it's possible that it was recorded by the venue.
AMT #2/3
At least two other people were seen video taping the show..
Notes
The band opened with "School."
Some have called this the best Nirvana show of all time. Kerrang! magazine even gave this show 1st place in its list of "The 100 Greatest Gigs of All Time."
The show was basically a showcase for Geffen/DGC and a way to get the media excited about the band.
The band played on rented gear.
Stage divers kept stepping on Kurt's effect pedals and disconnecting his guitar, prompting him to say, "I'm all for stage diving, but just don't step on my pedals," according to an attendee.
After "Smells Like Teen Spirit," Krist mentioned that they would be filming a music video for the song that weekend. At the end of the show, people from Geffen handed out flyers to fans to get extras for the video shoot. At one point between songs, Kurt read the flyer to the crowd.
At the end of the concert Kurt smashed at least the neck of his guitar.
Press Reviews
Memorabilia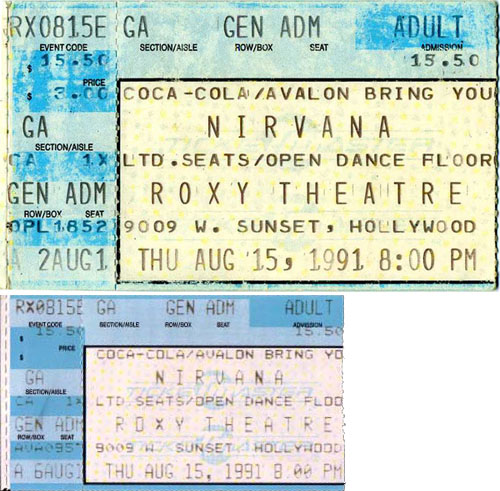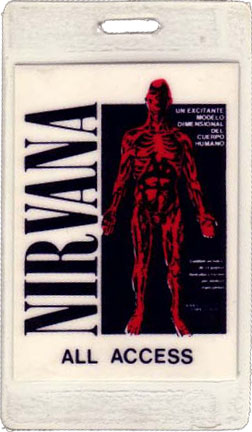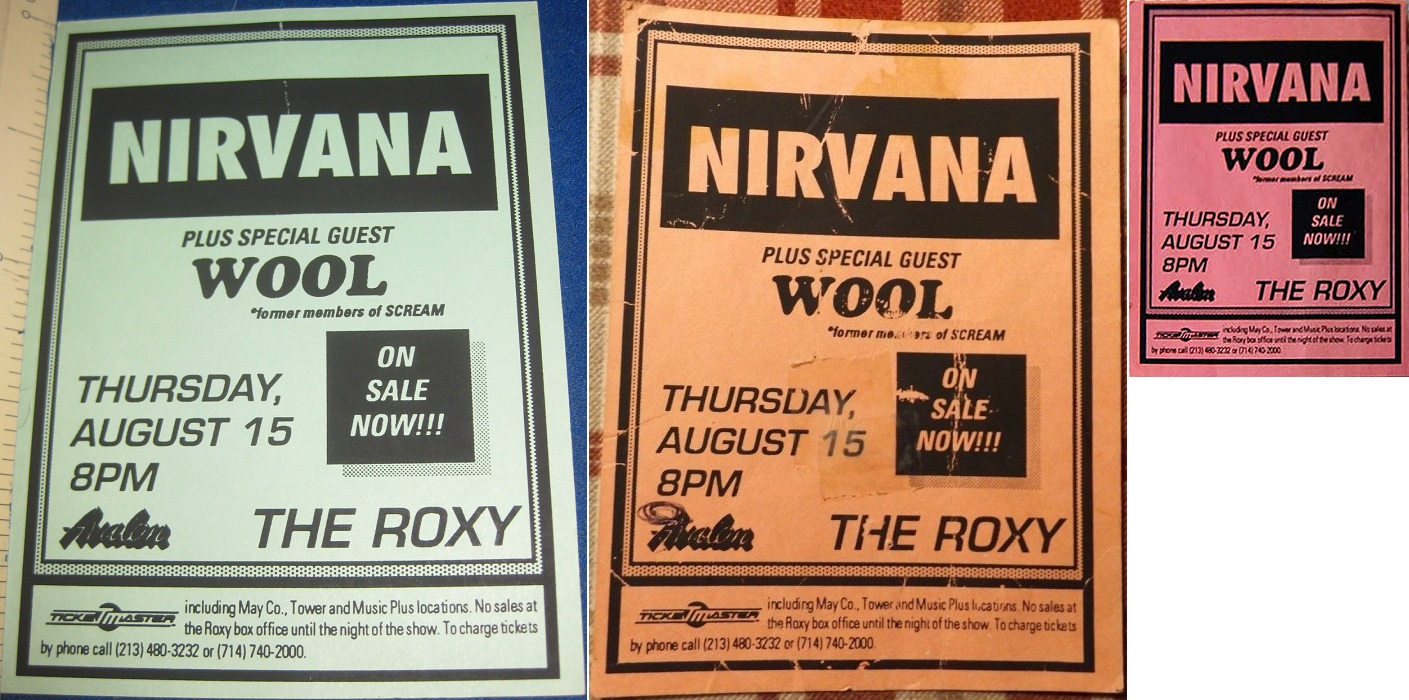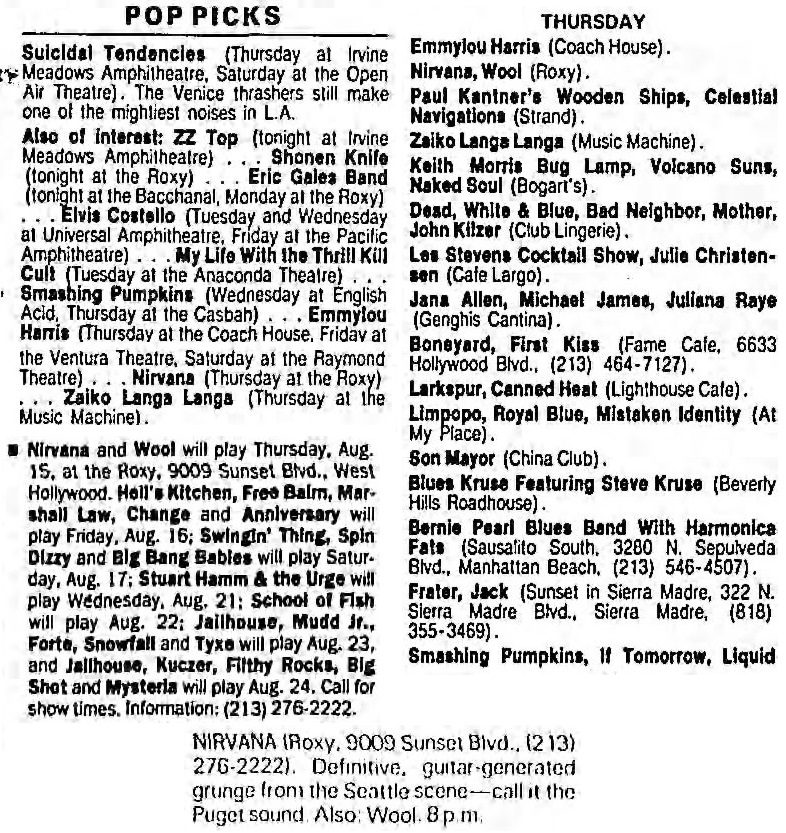 Images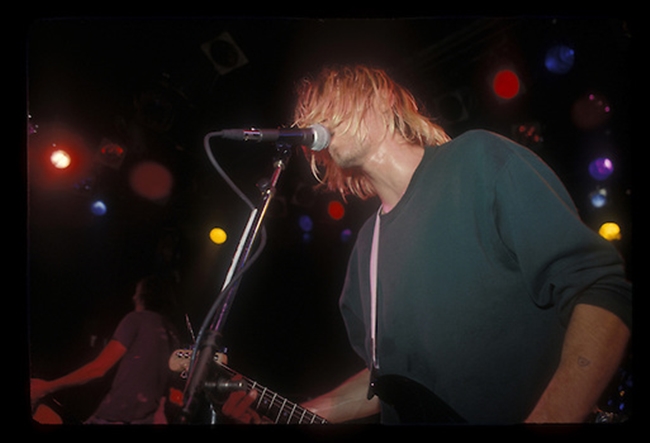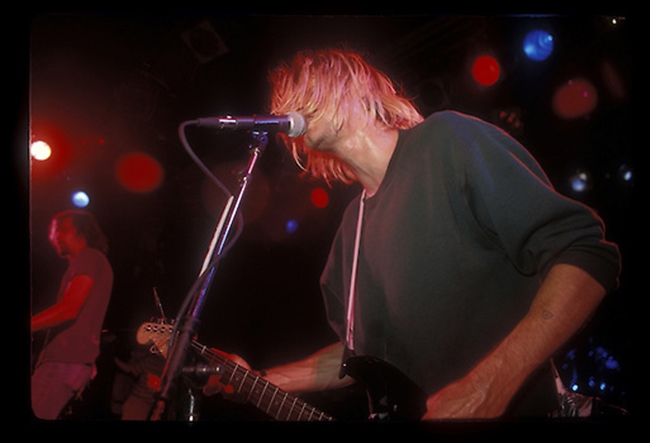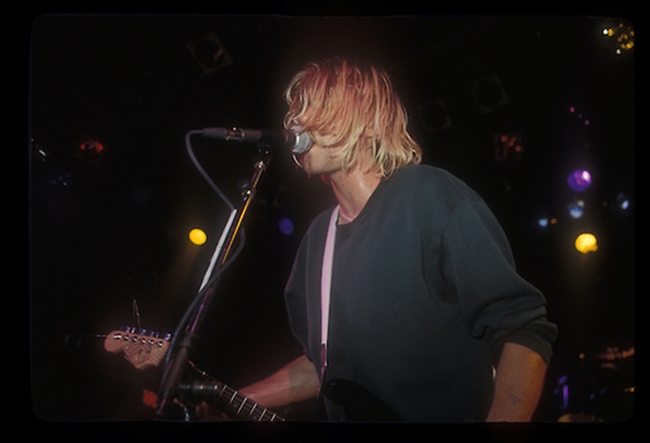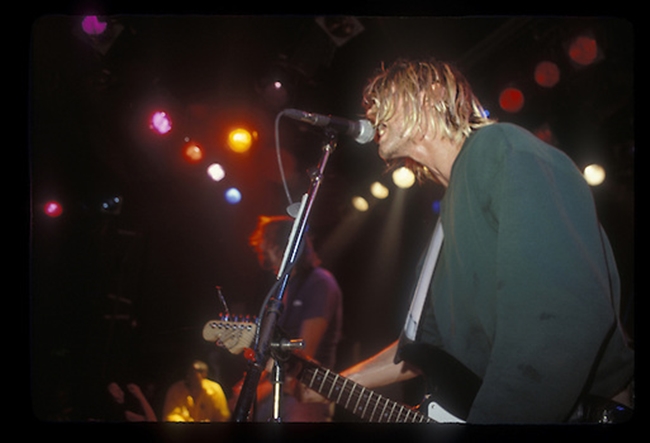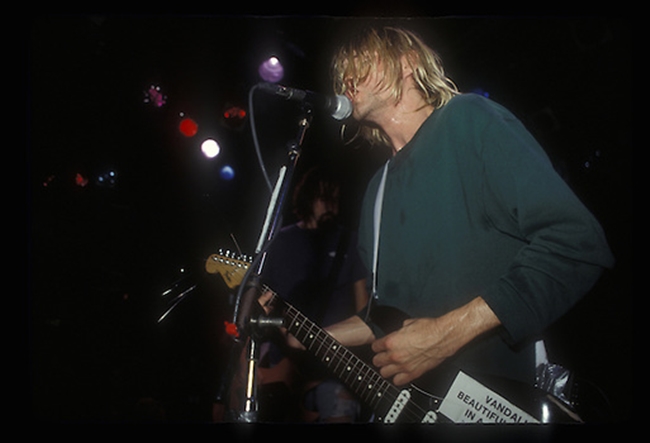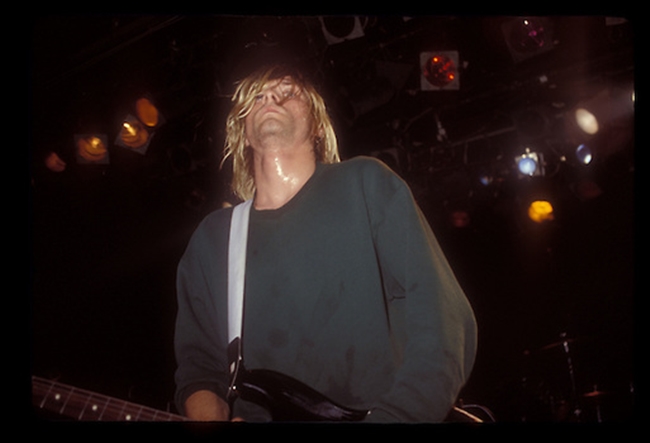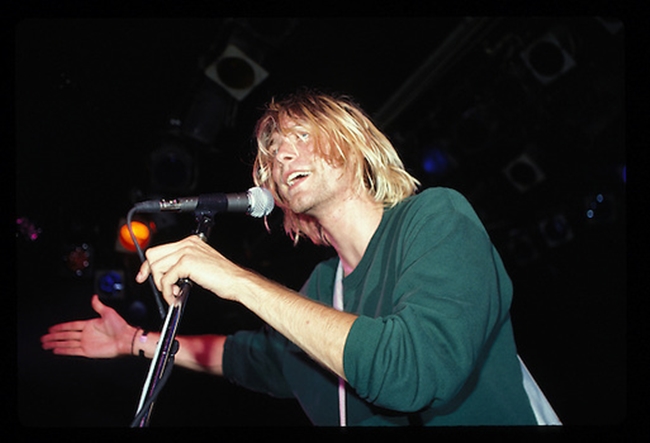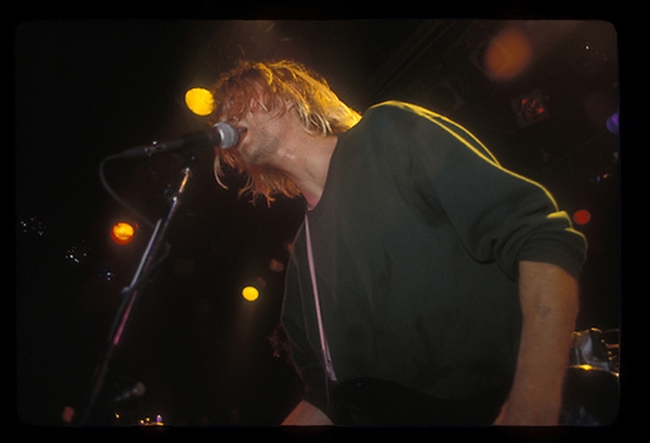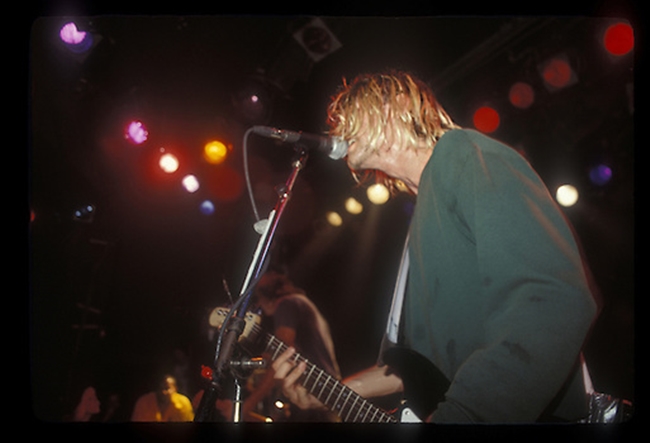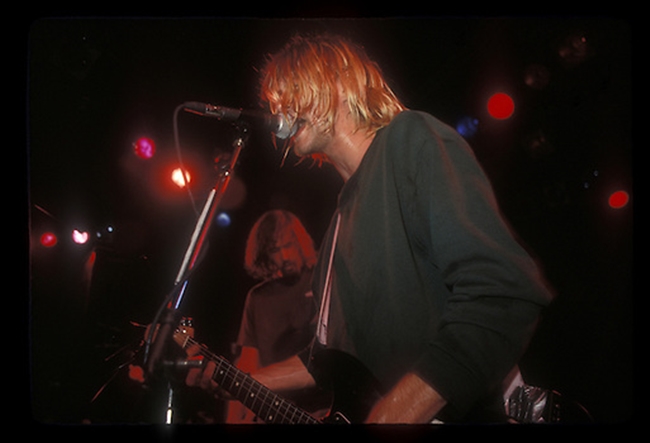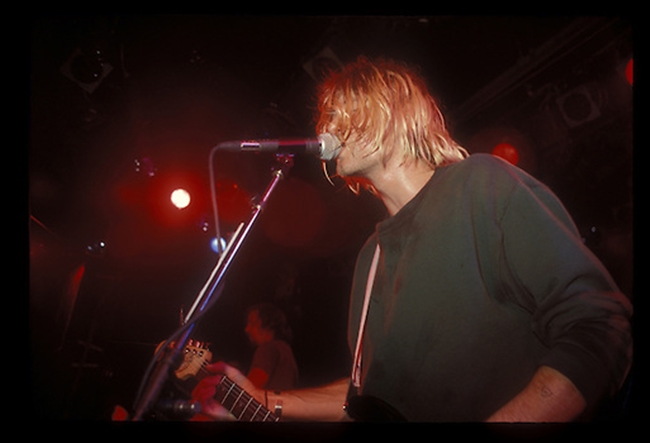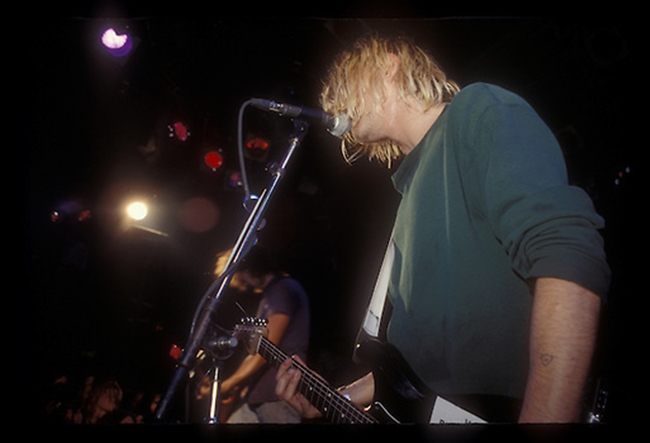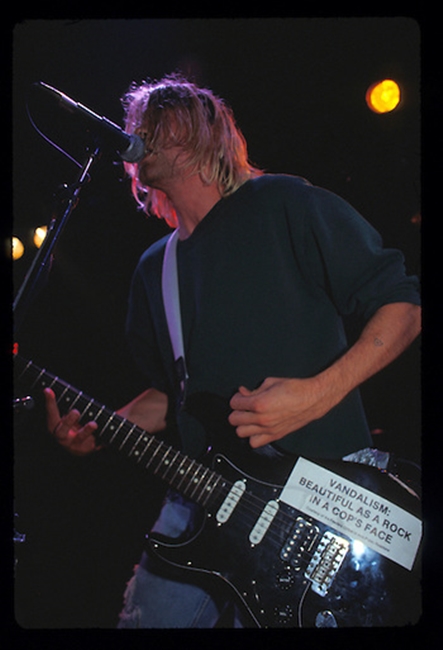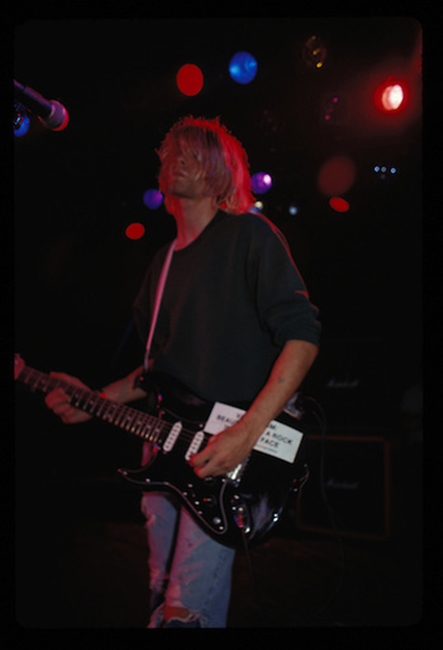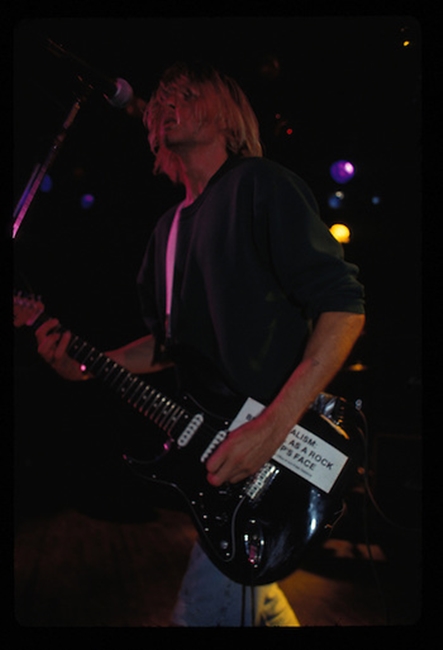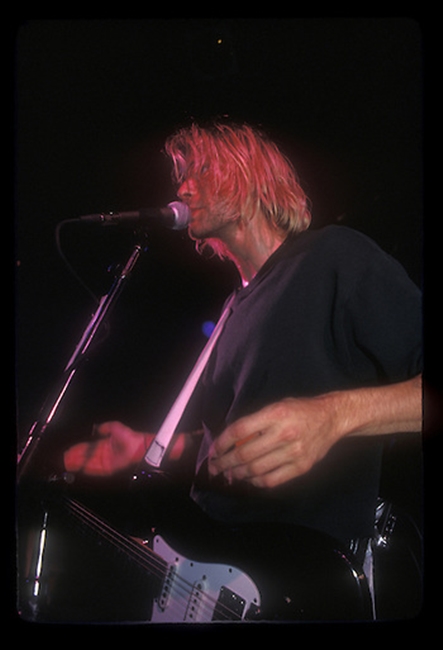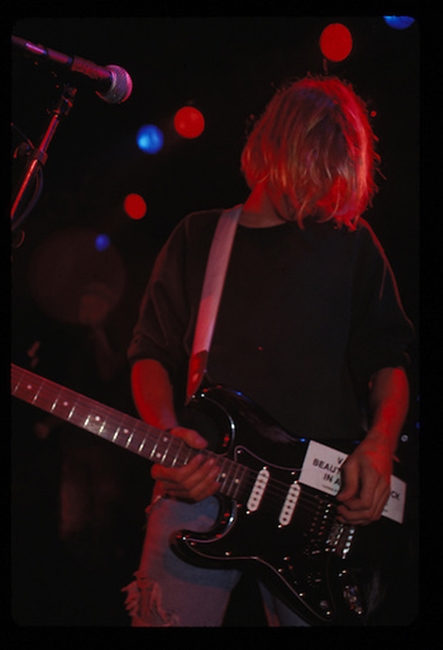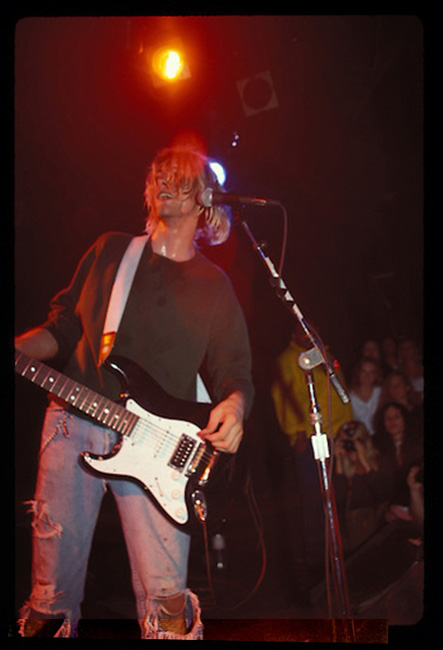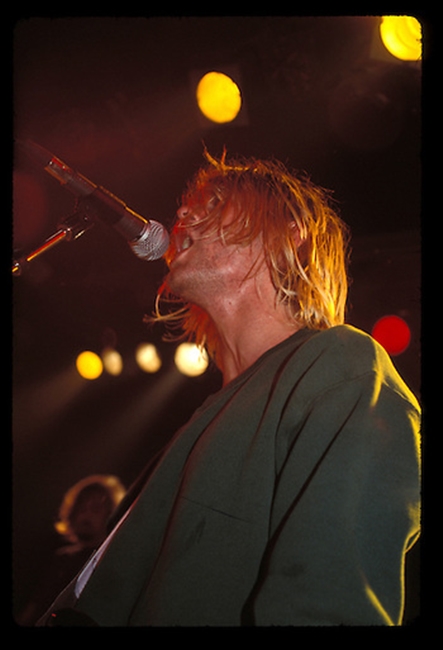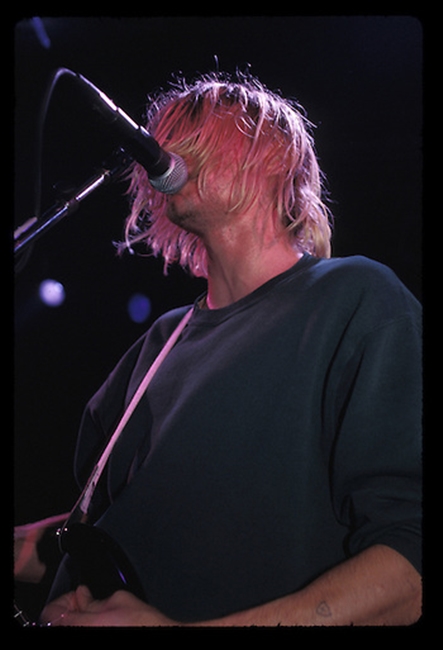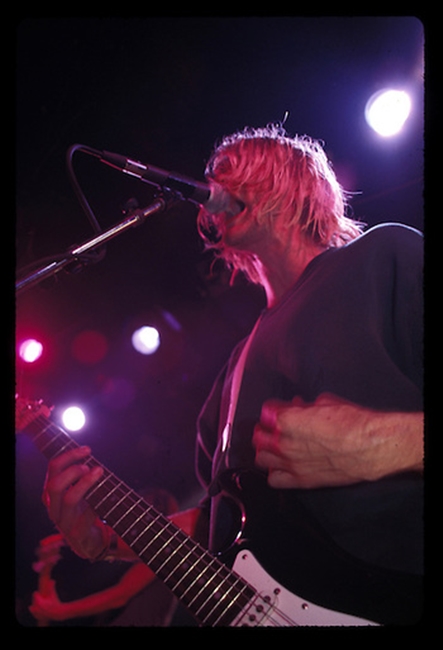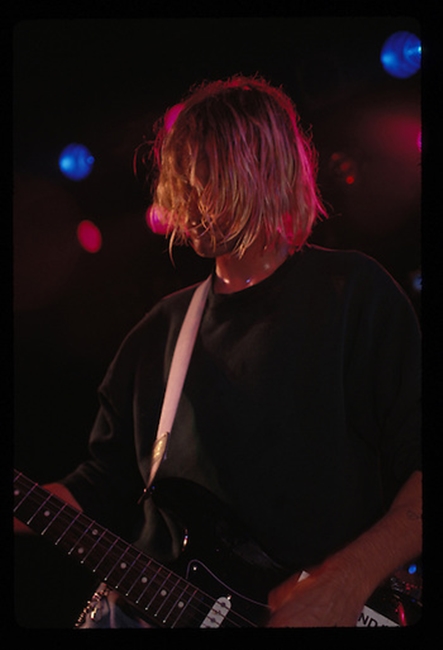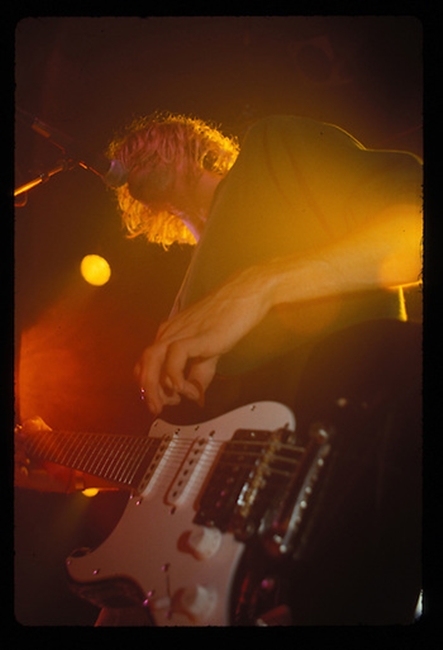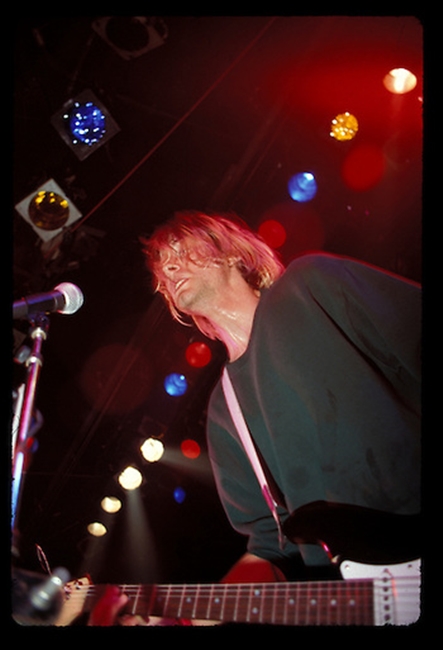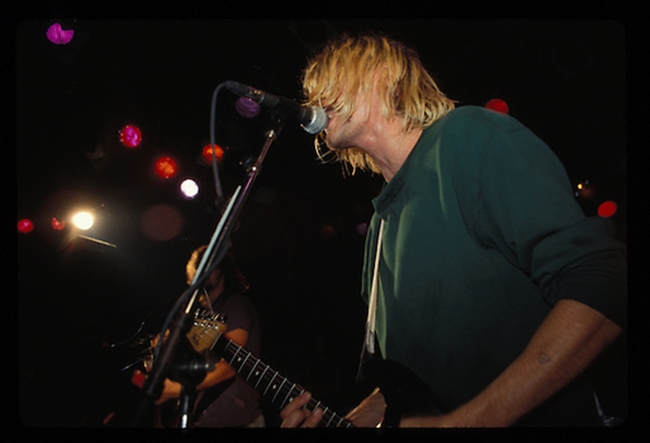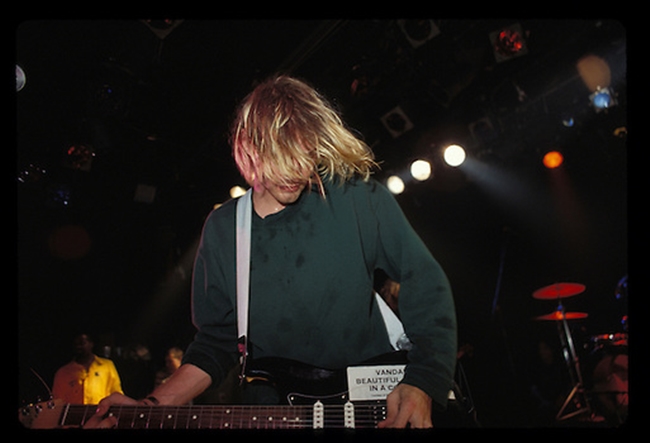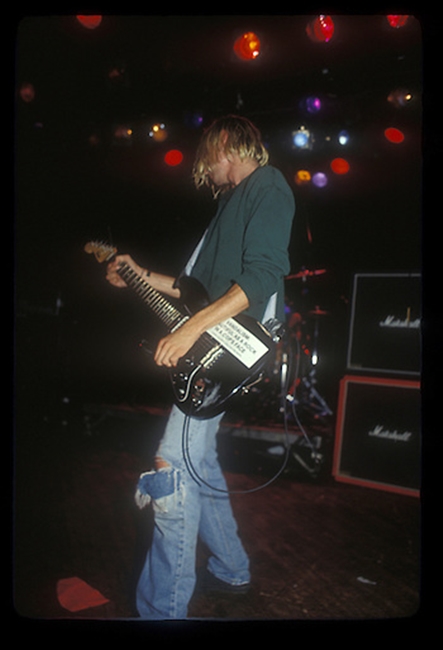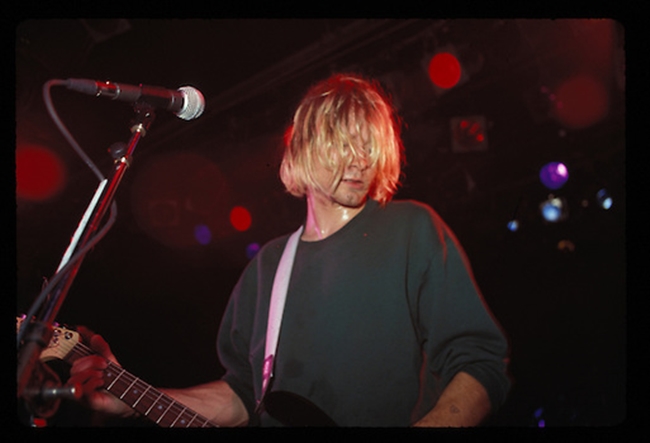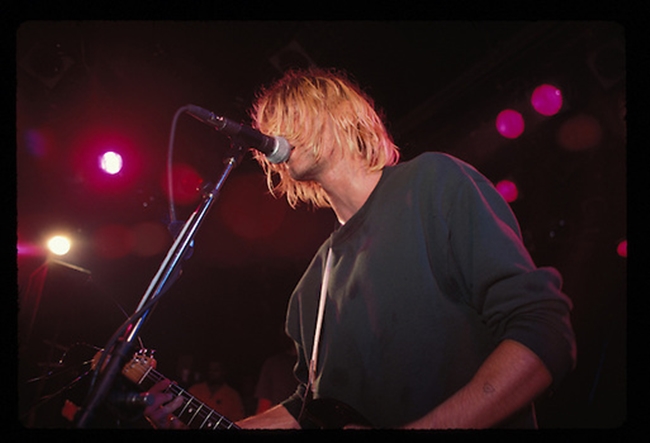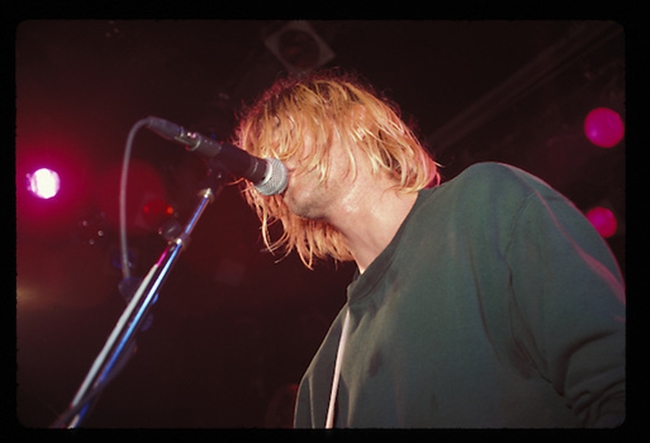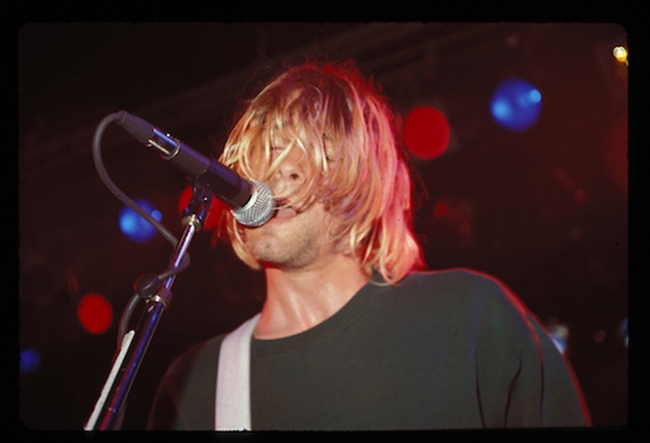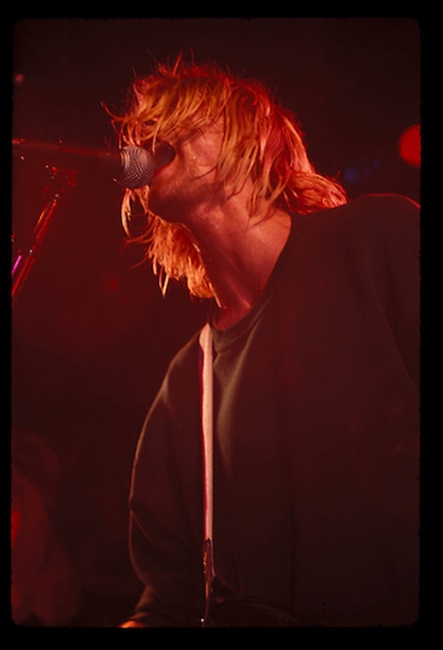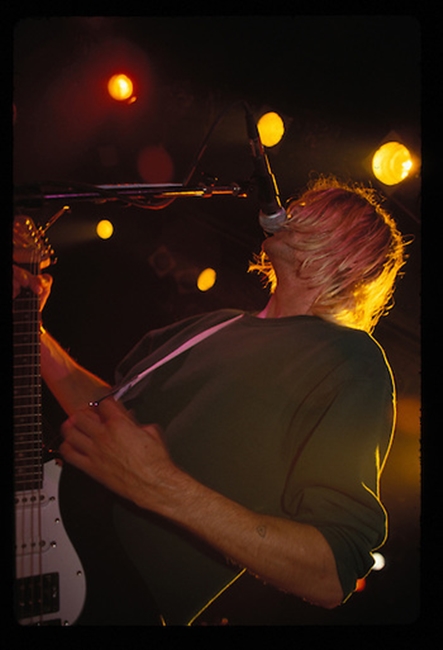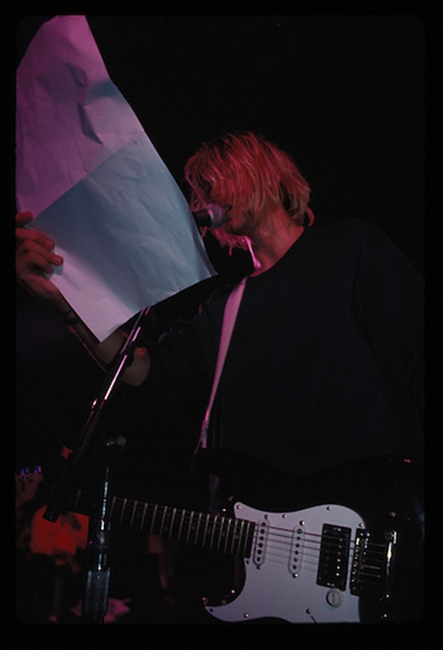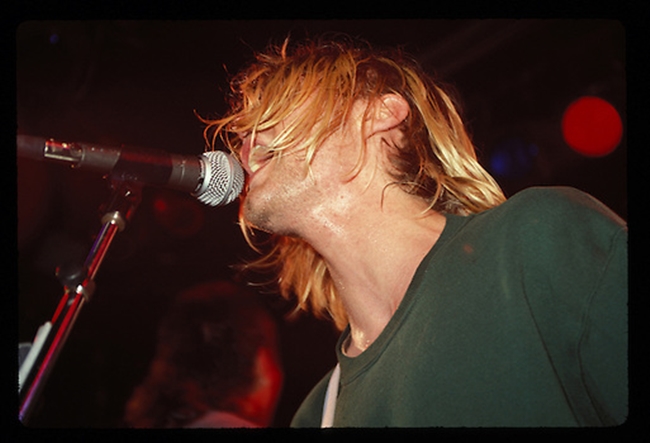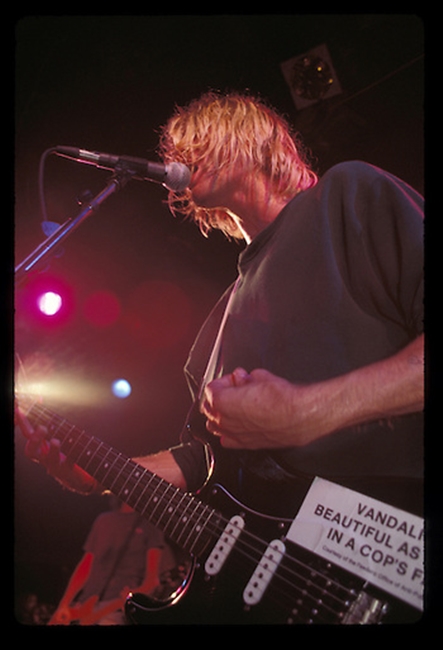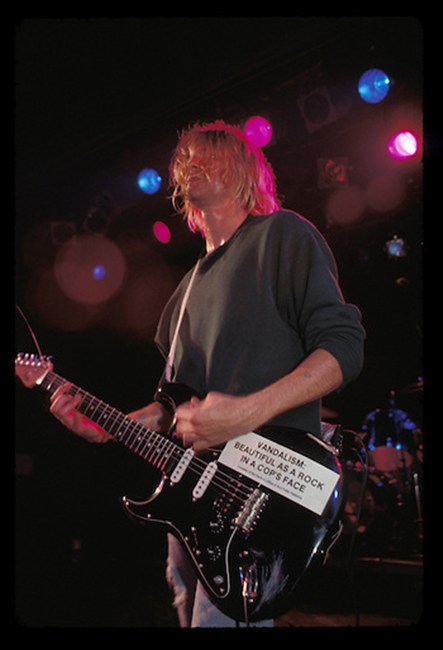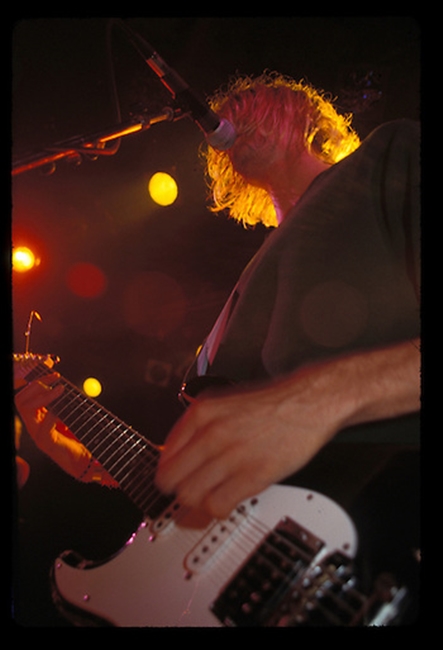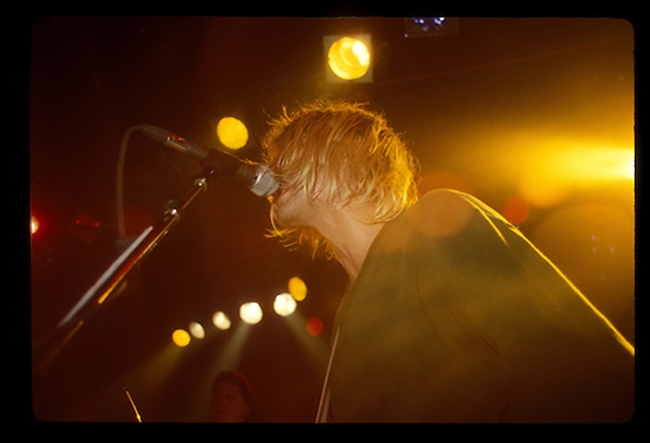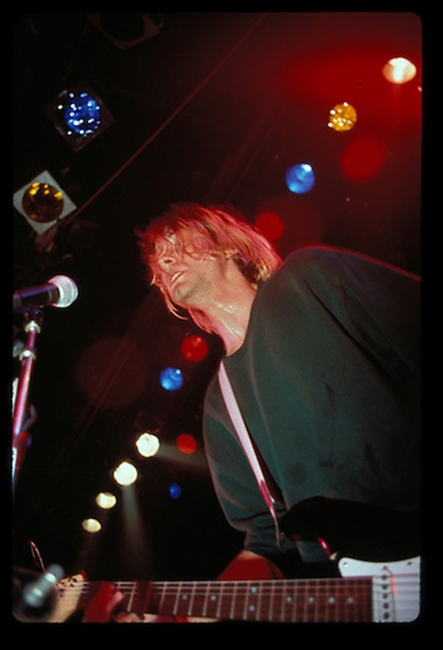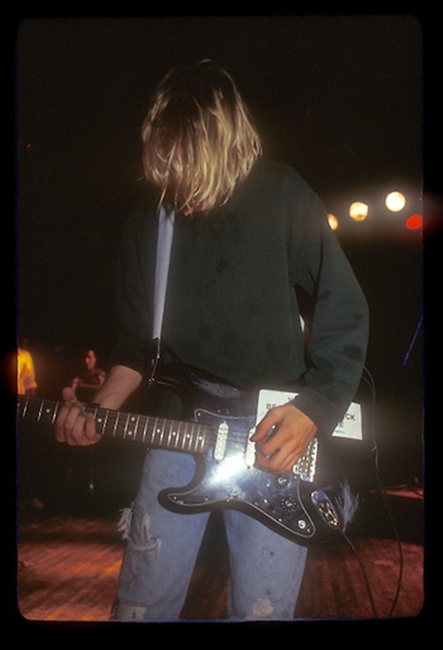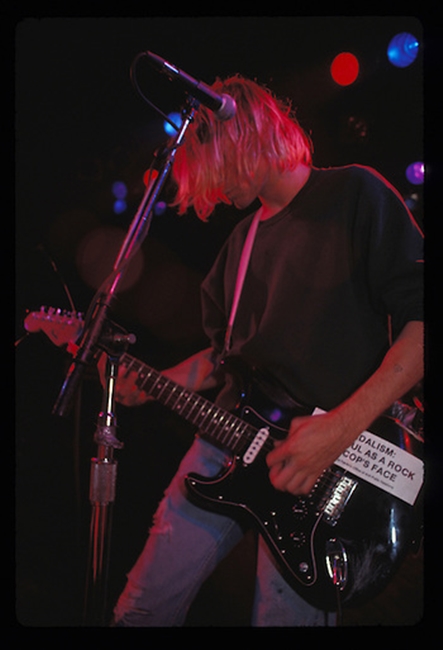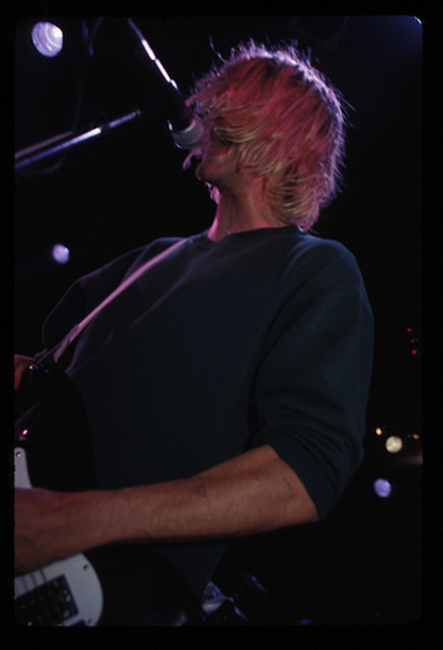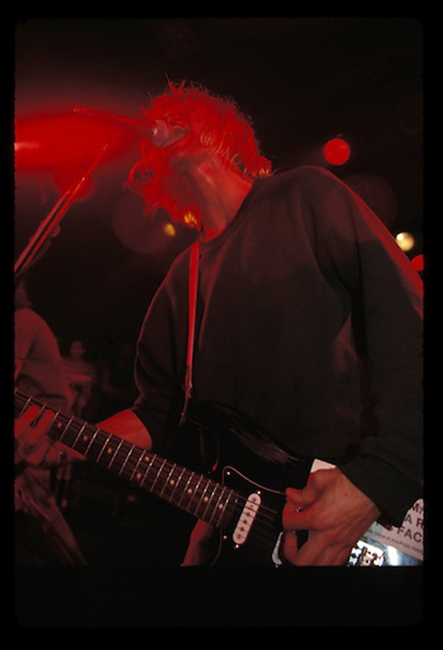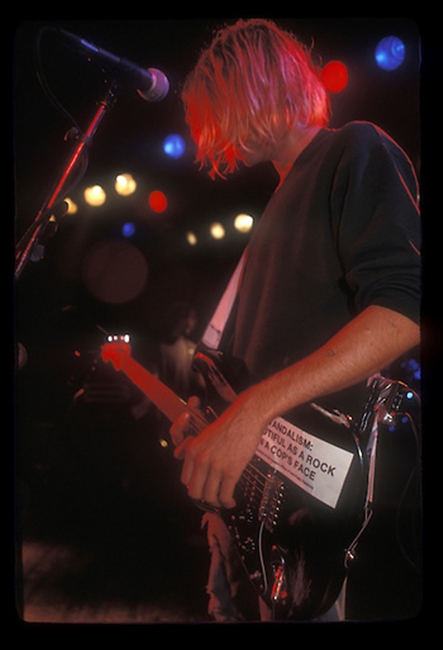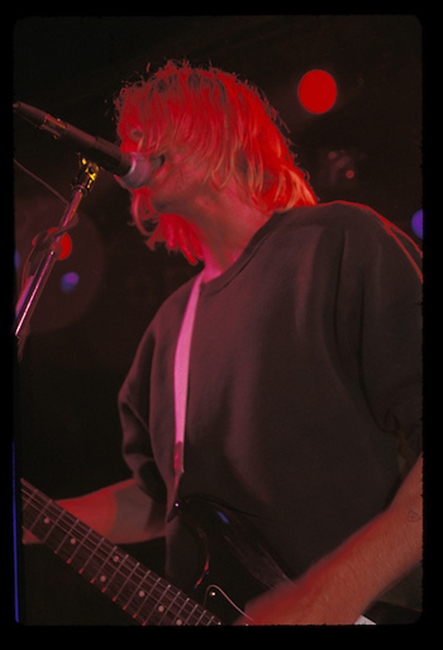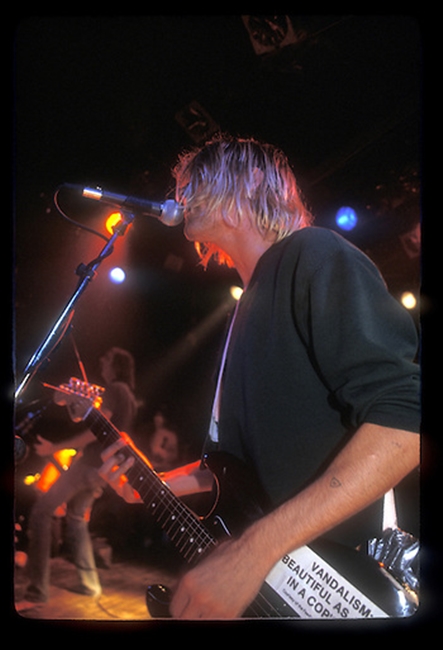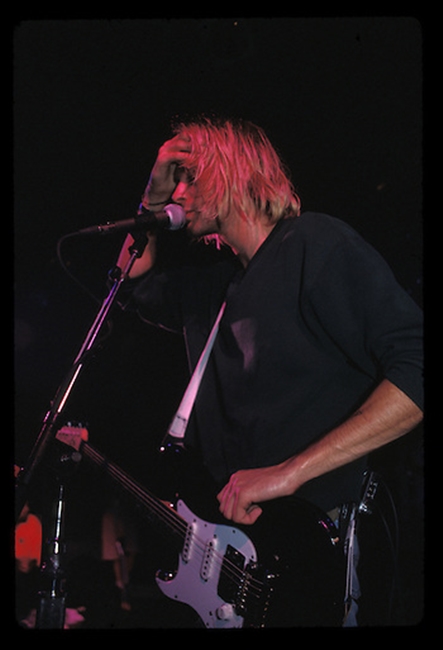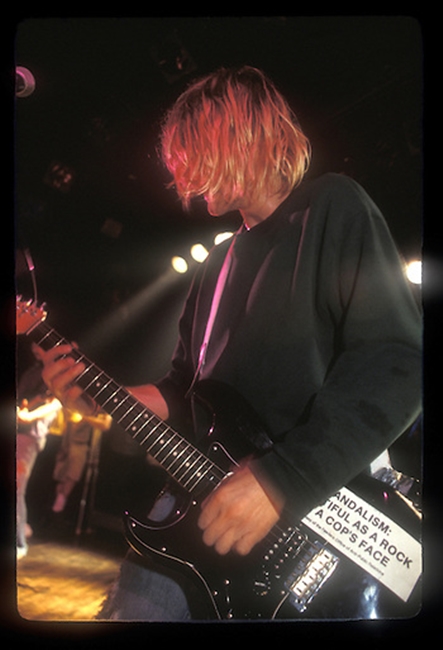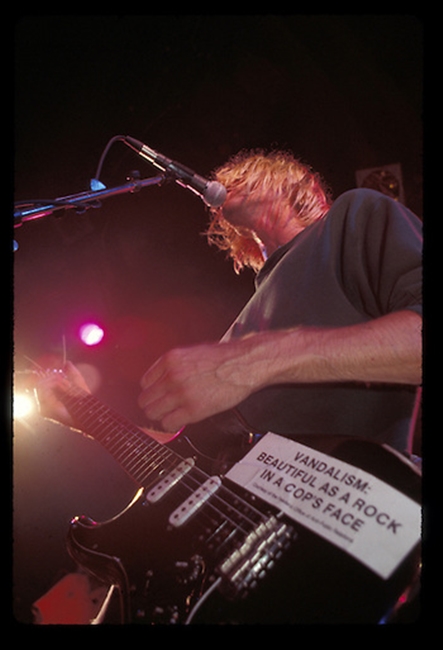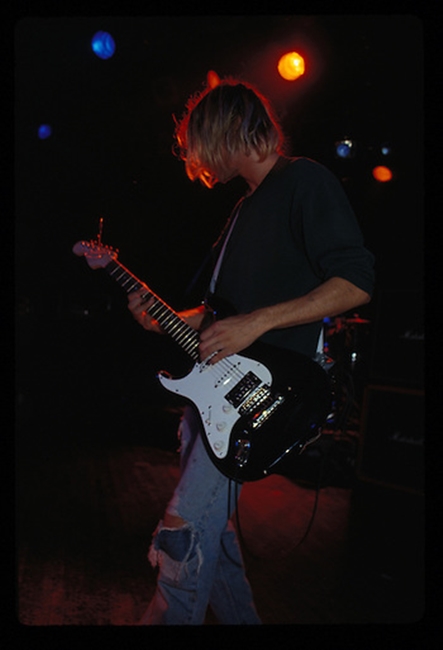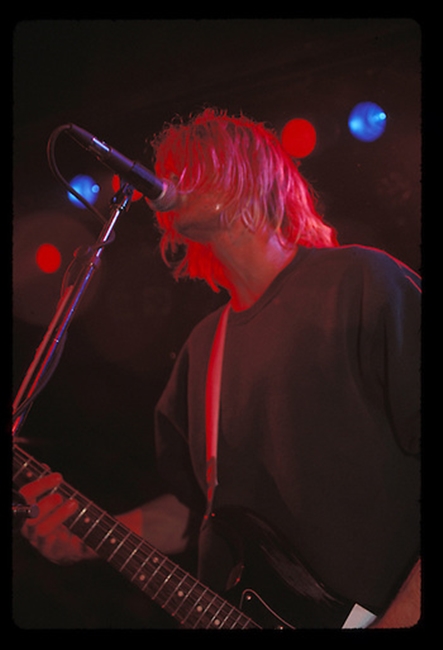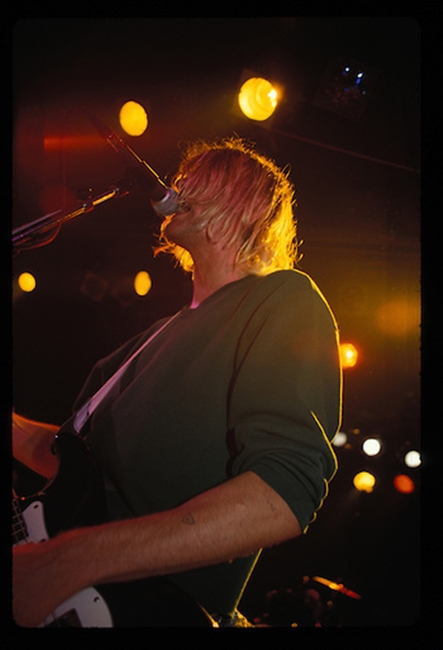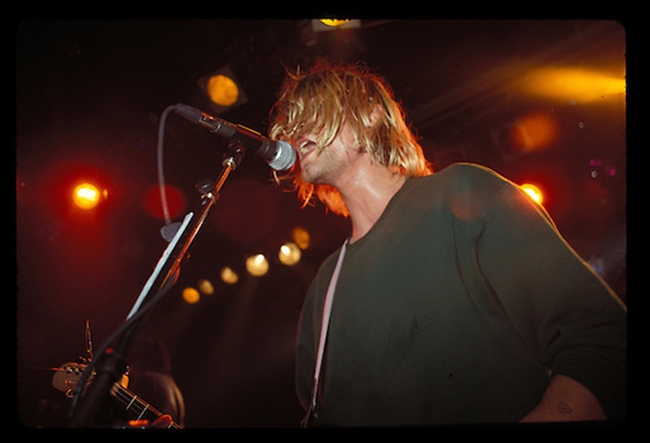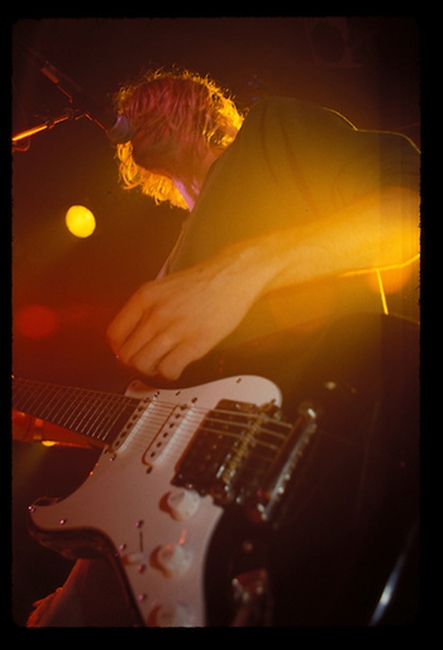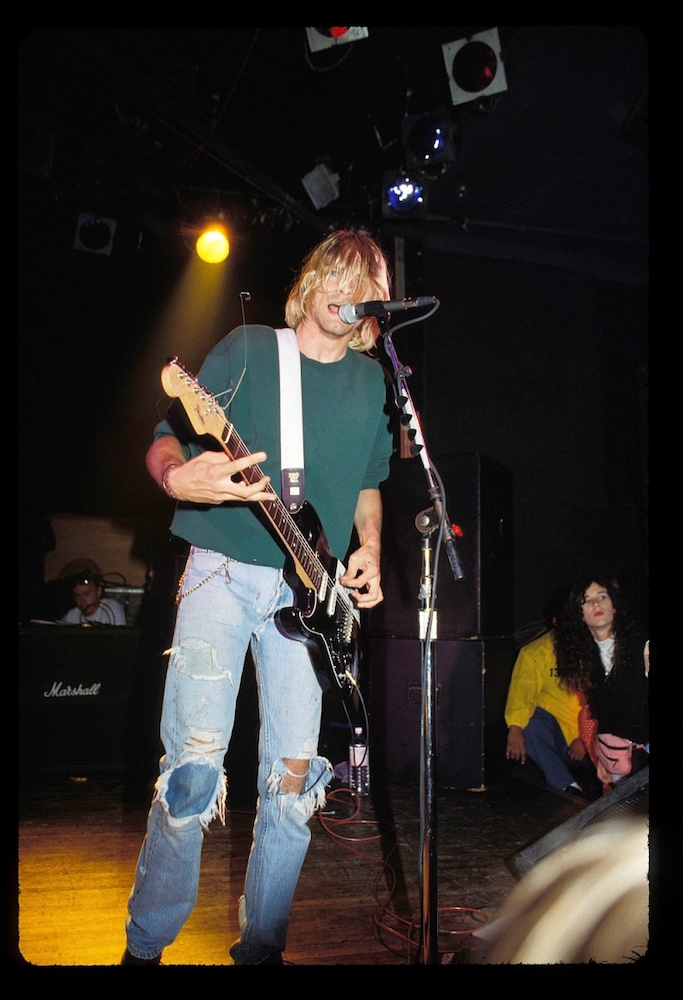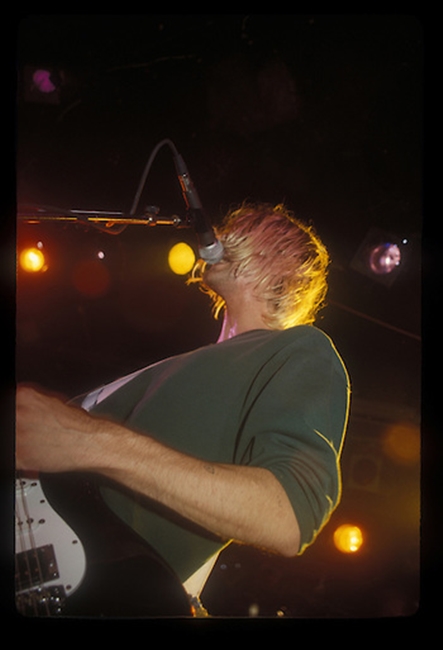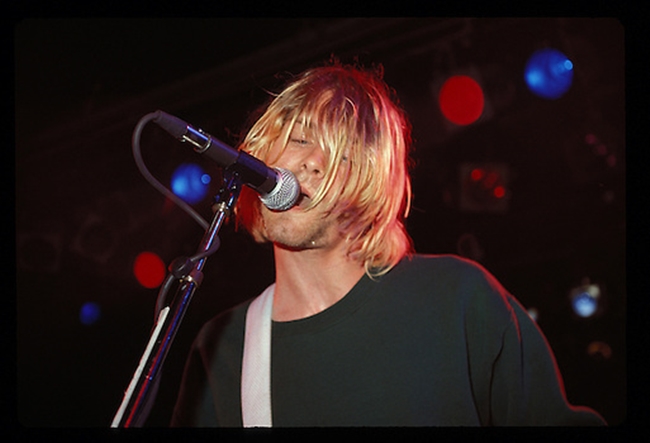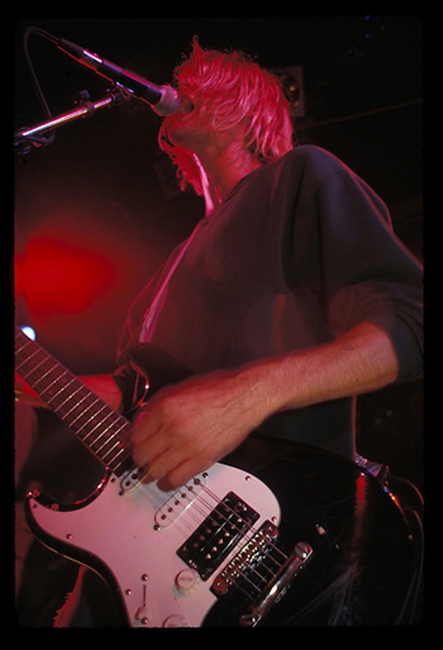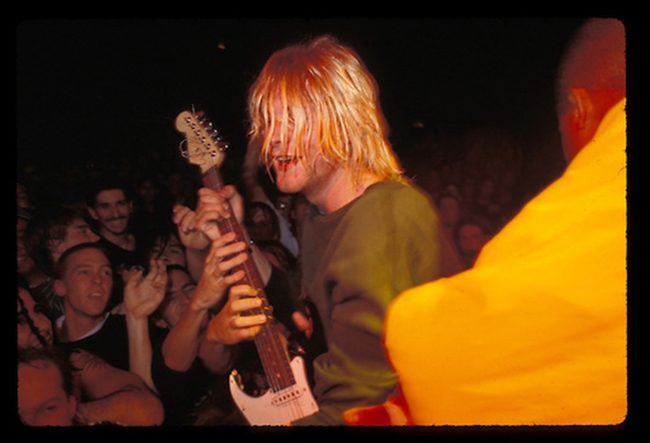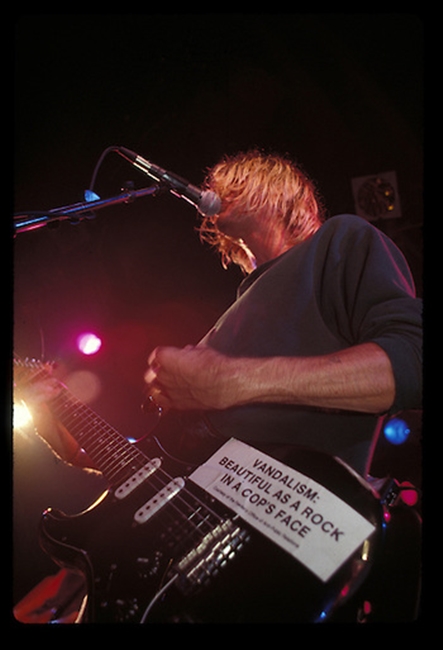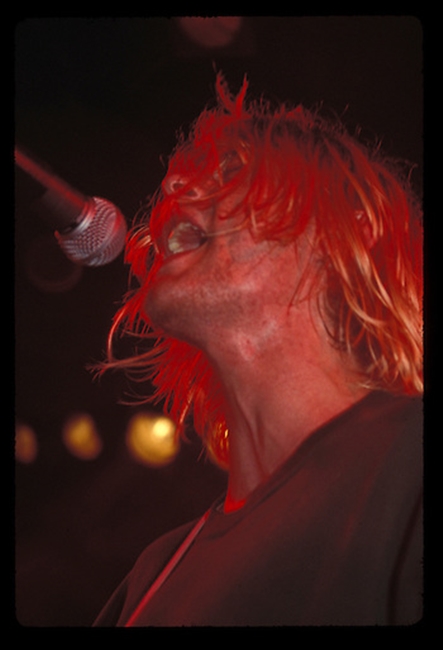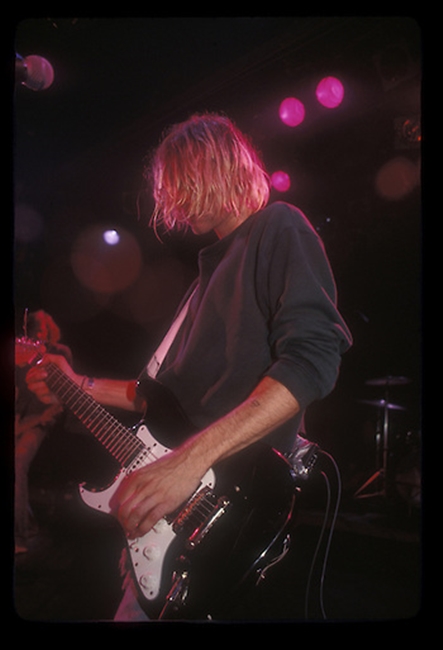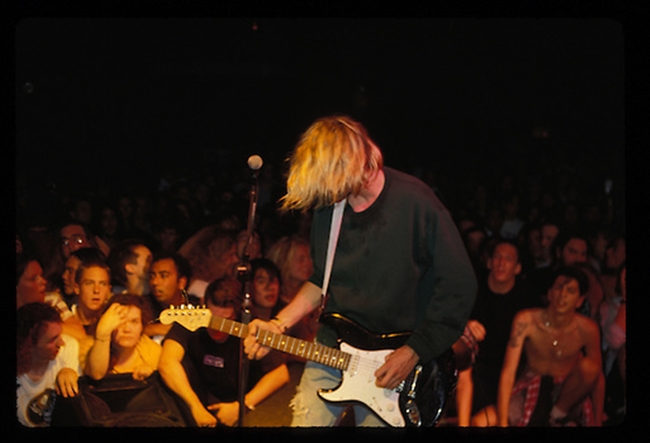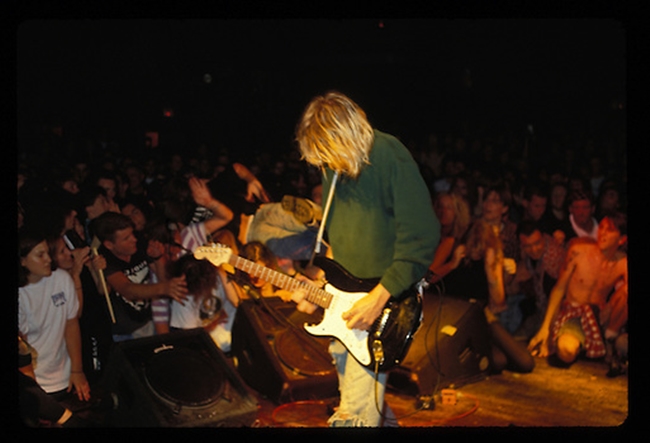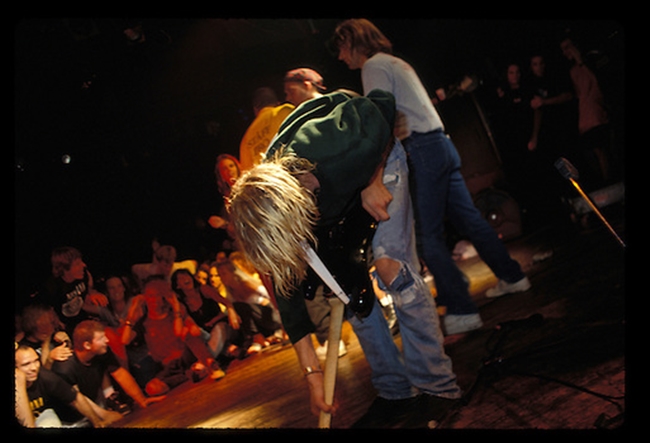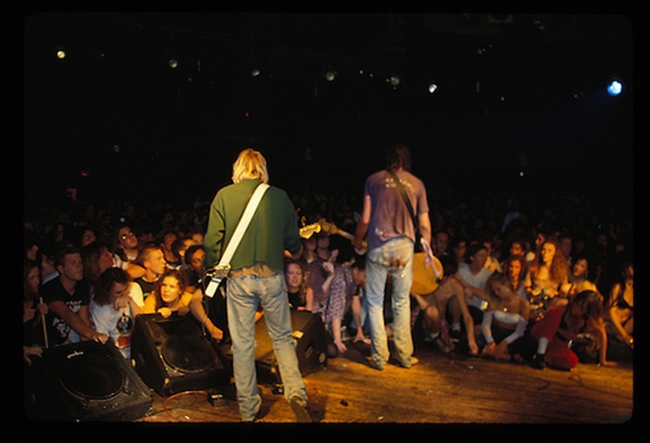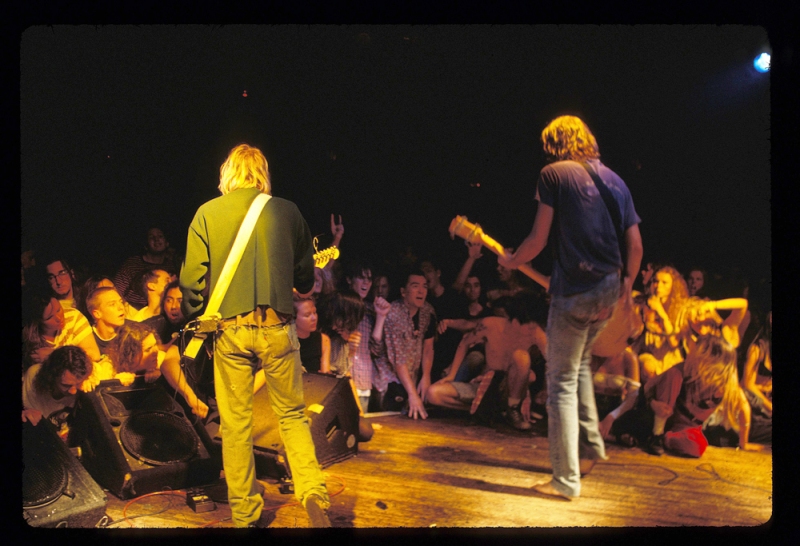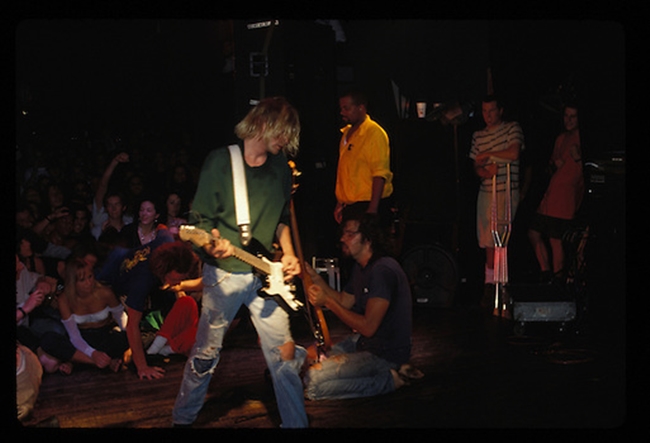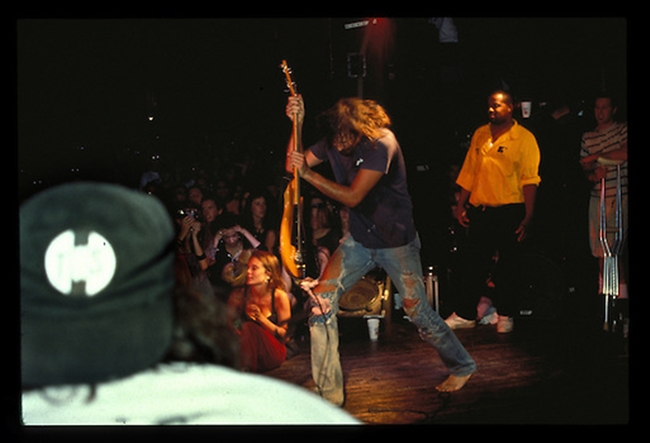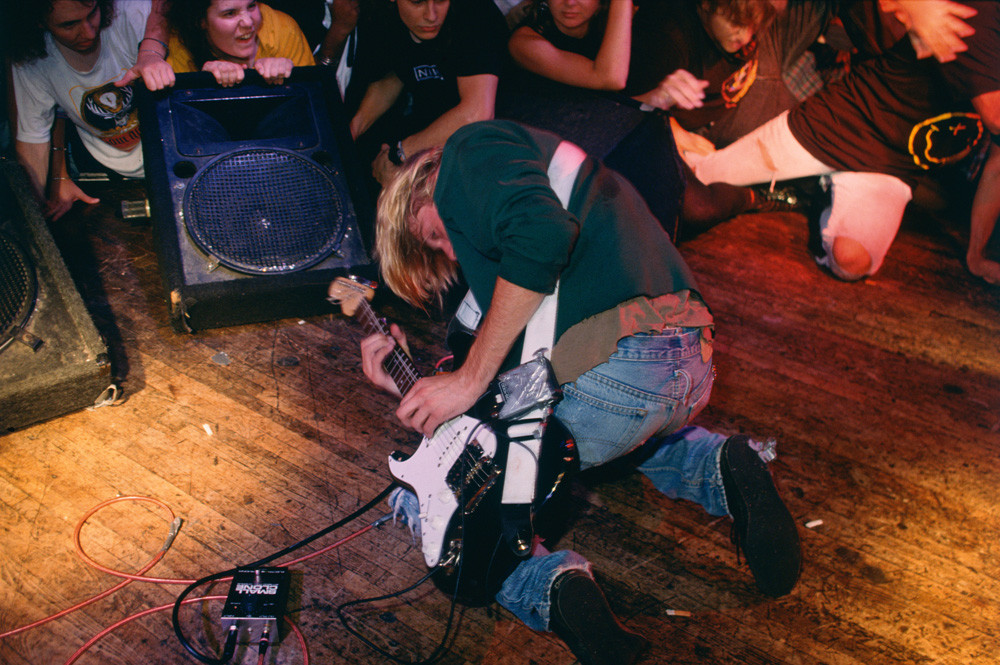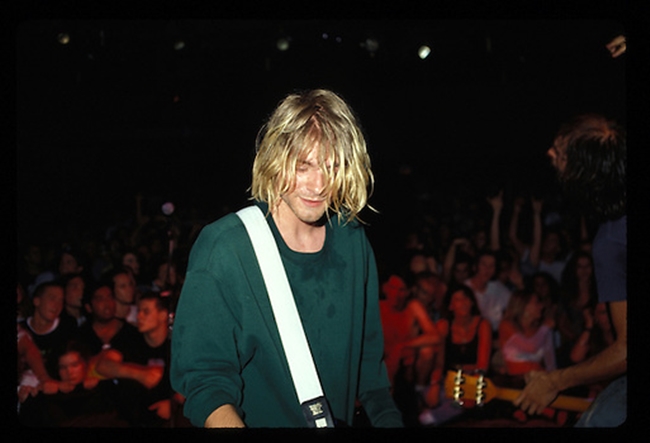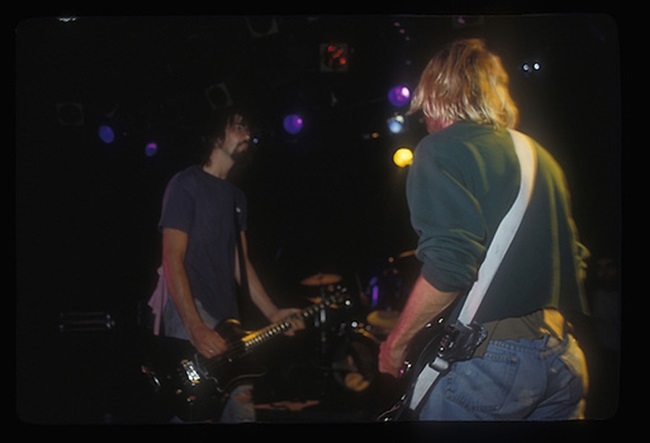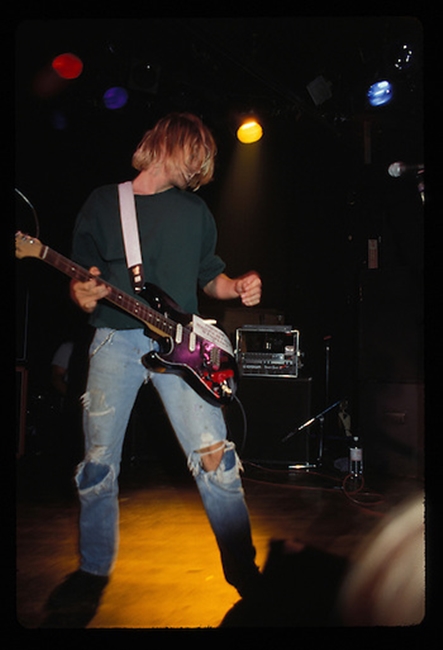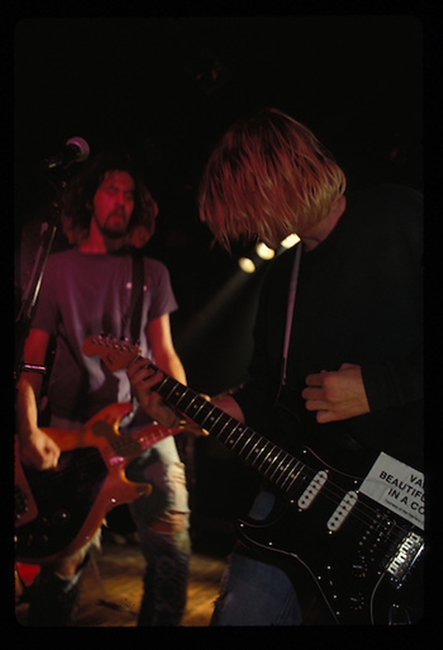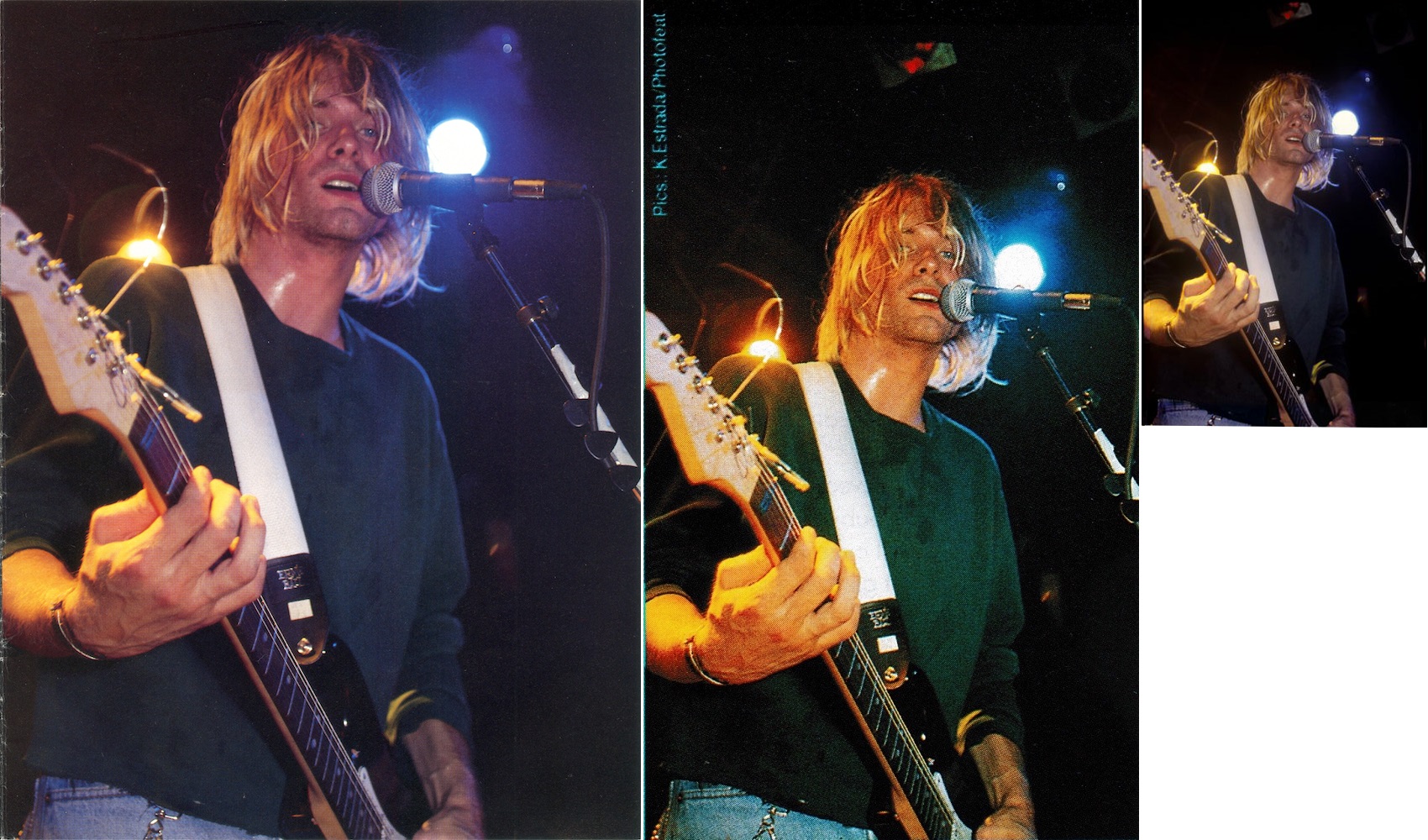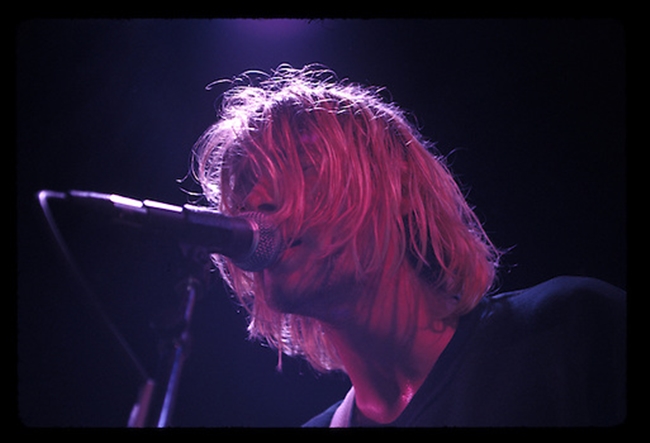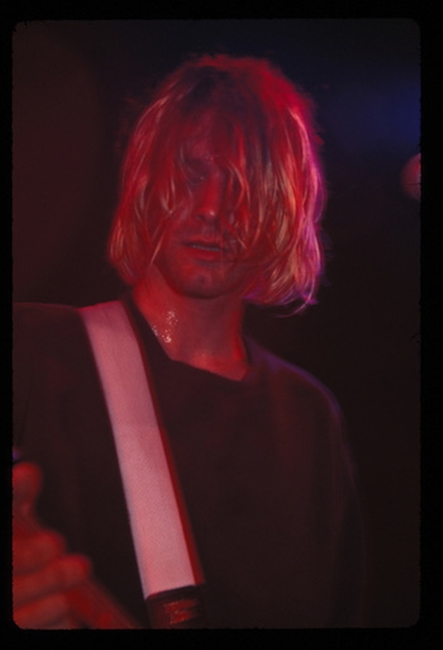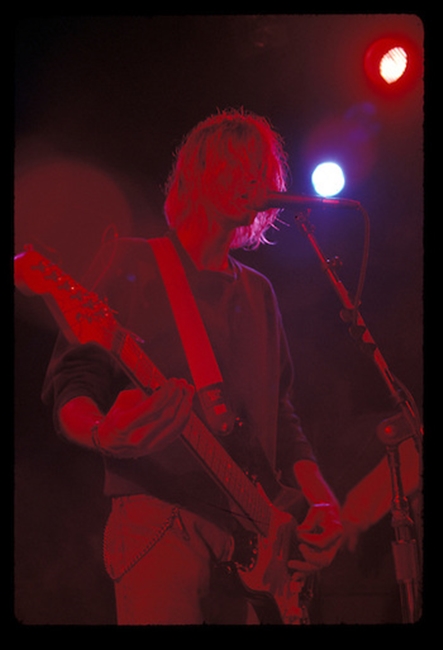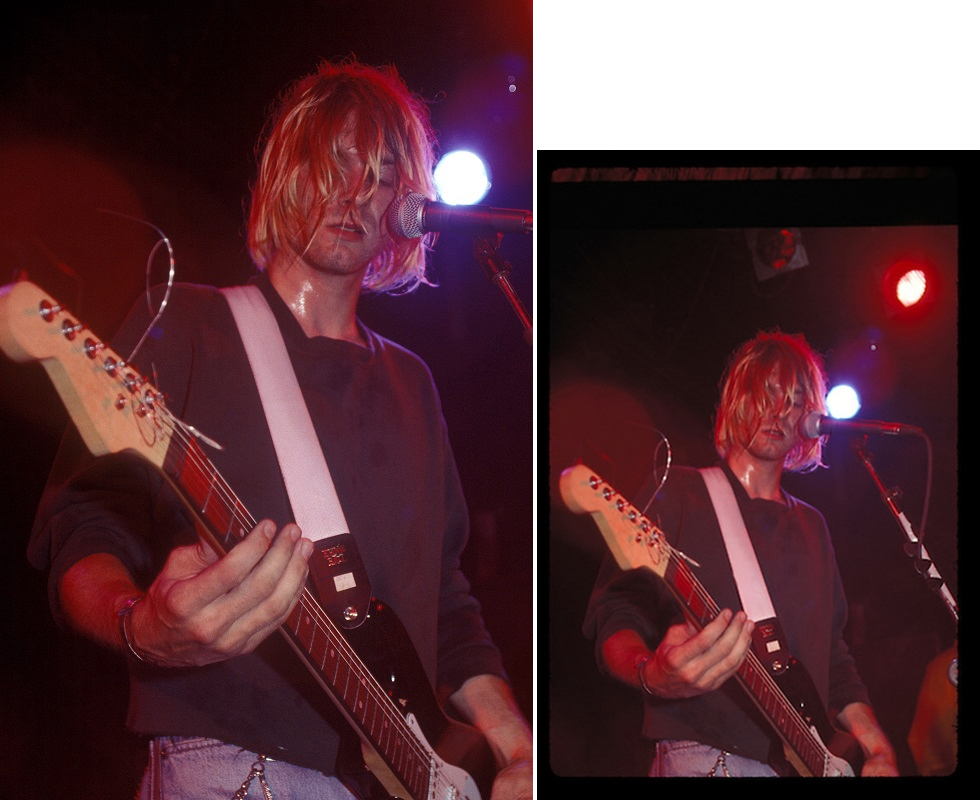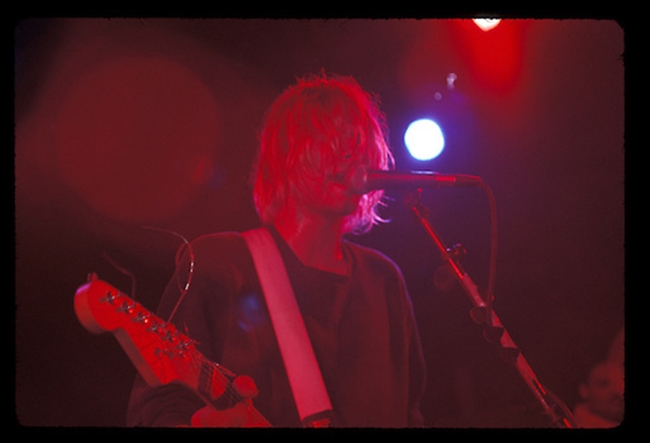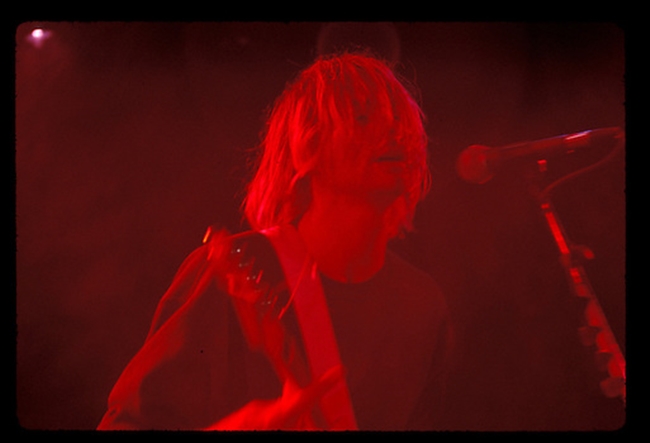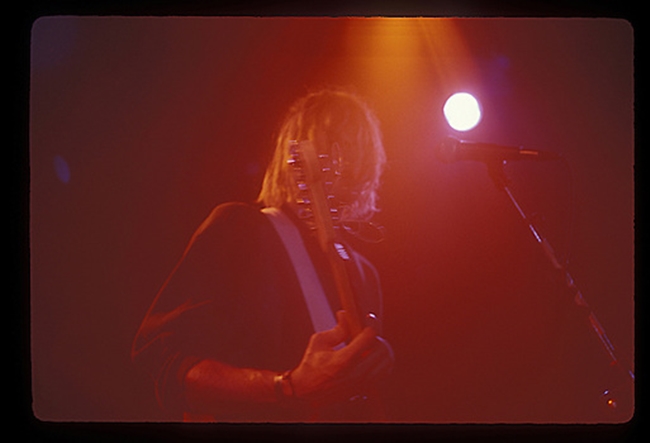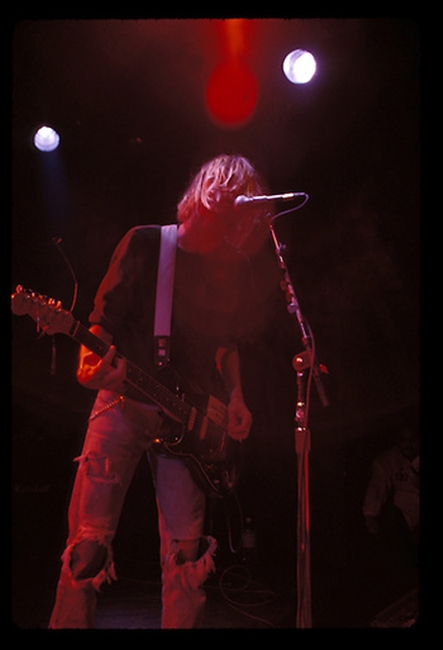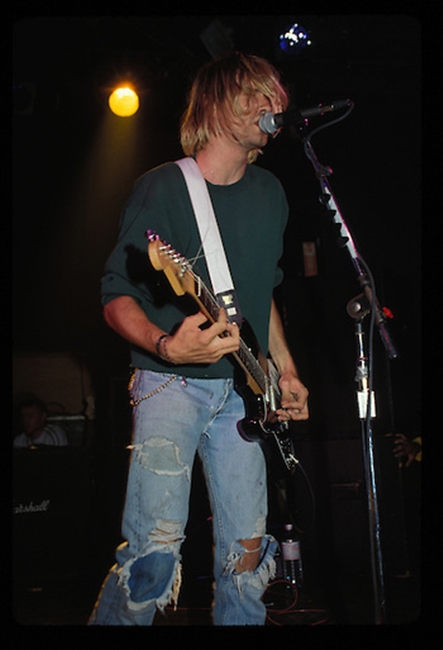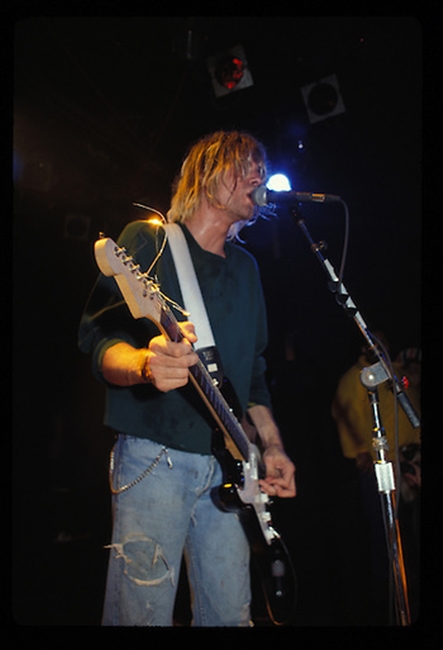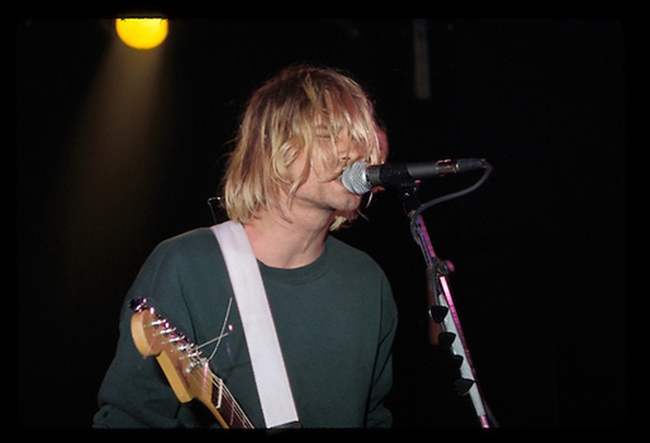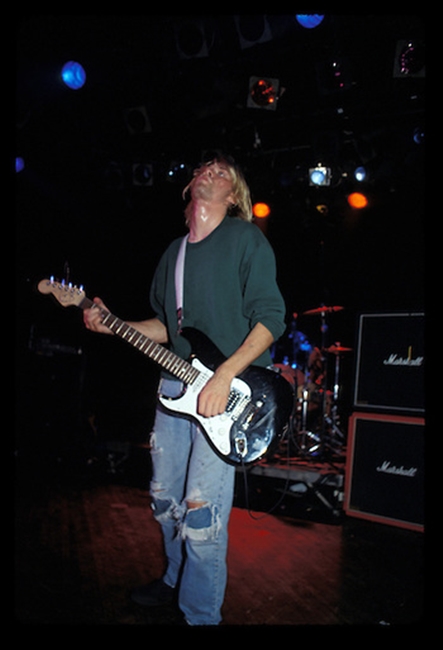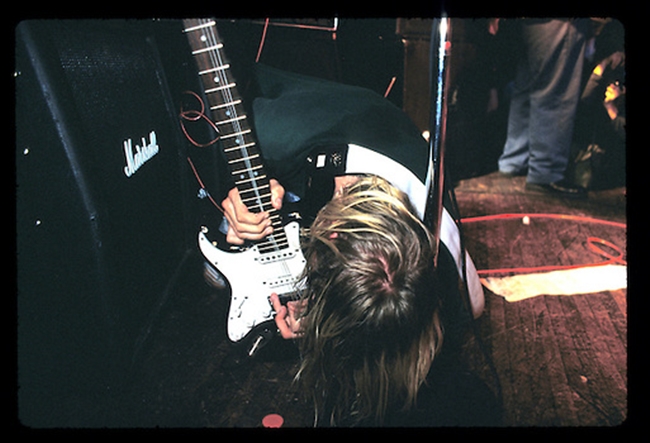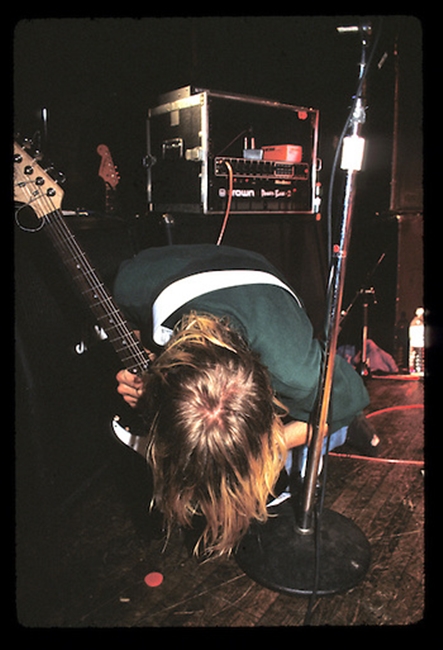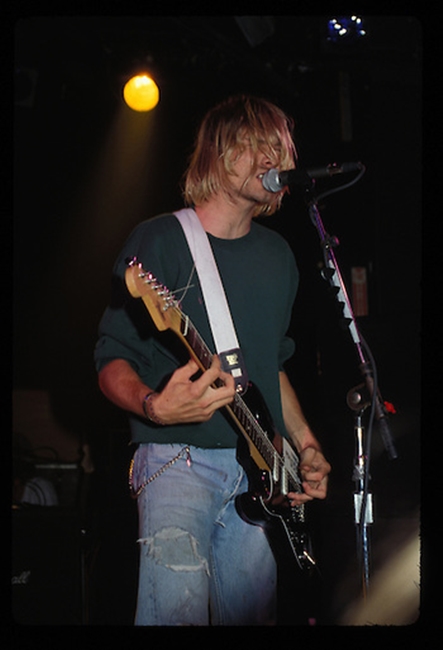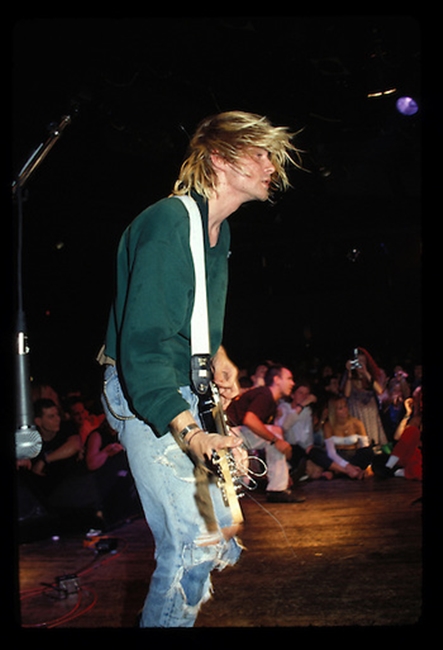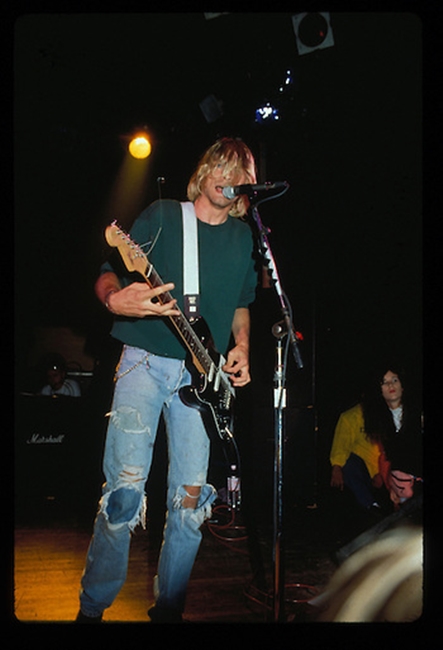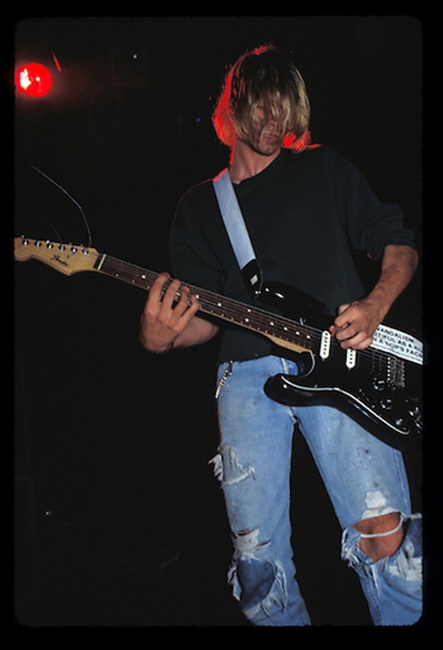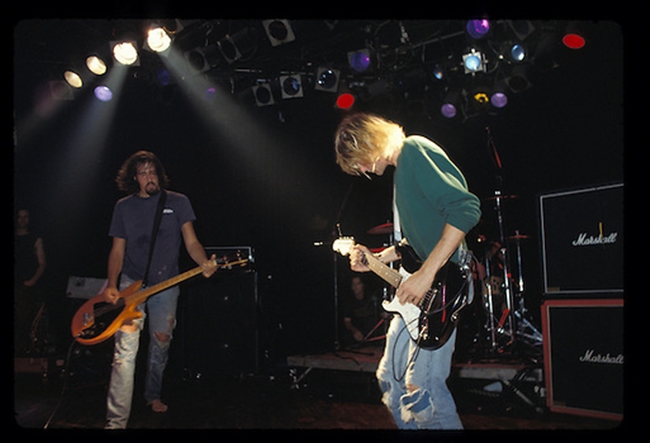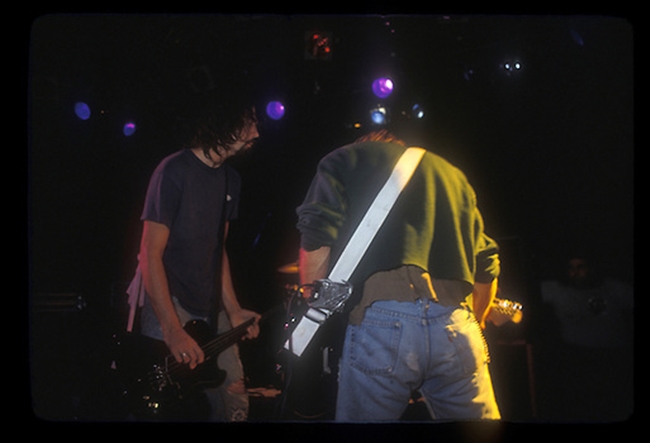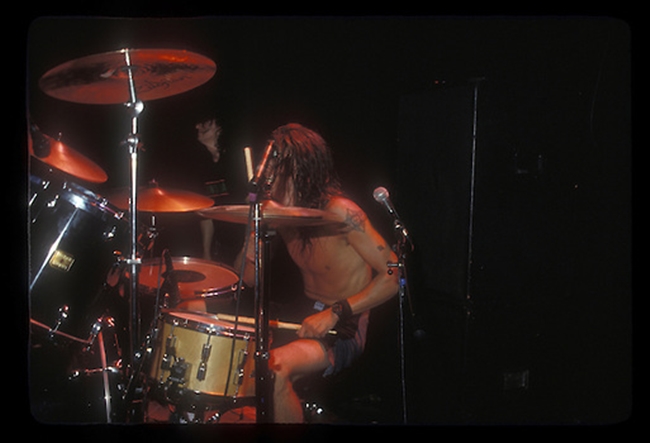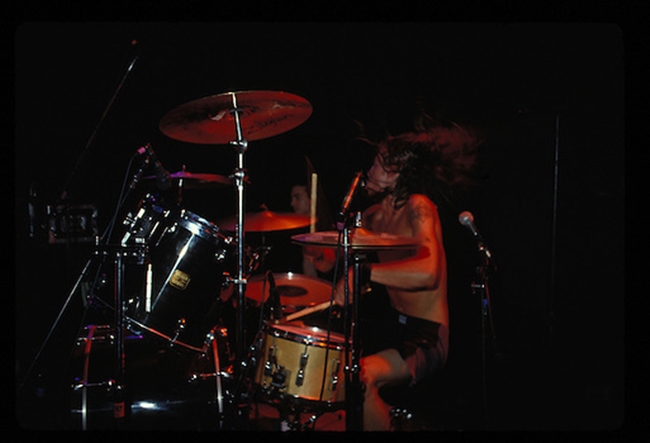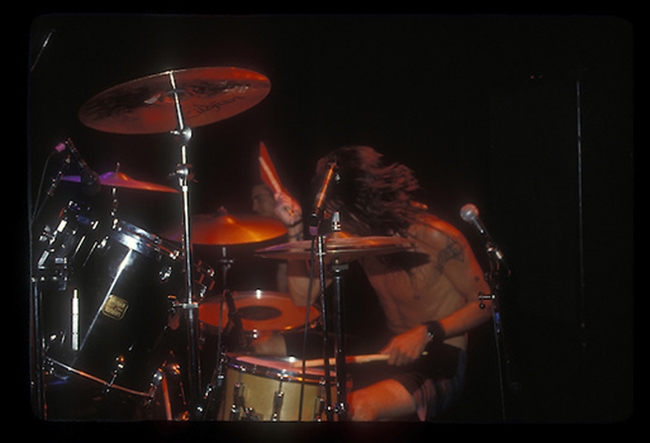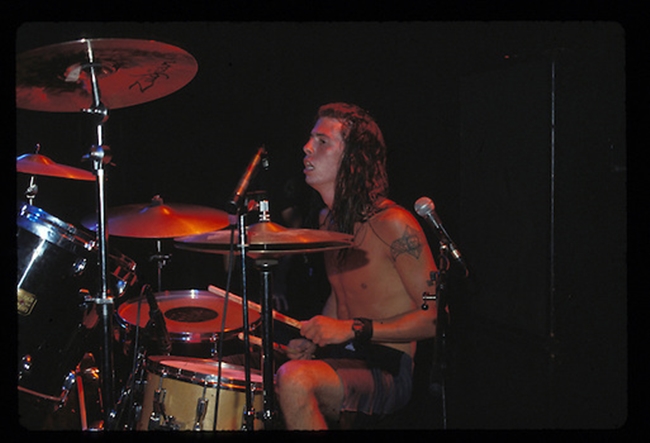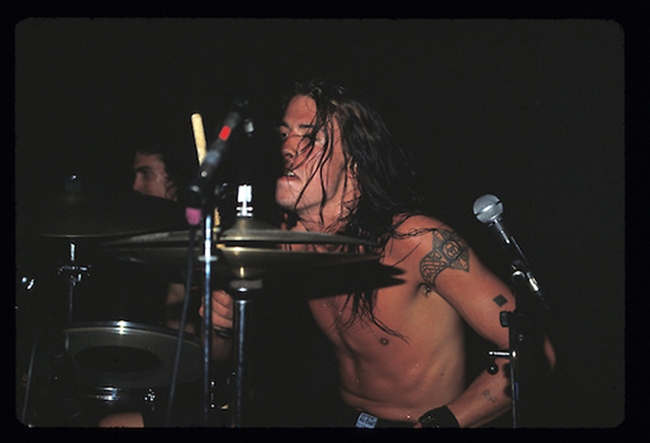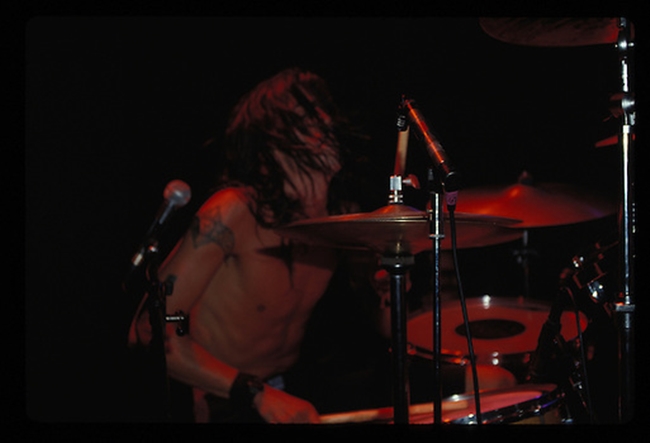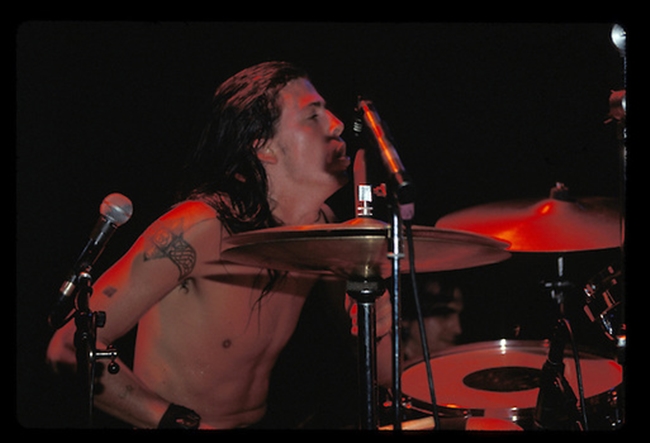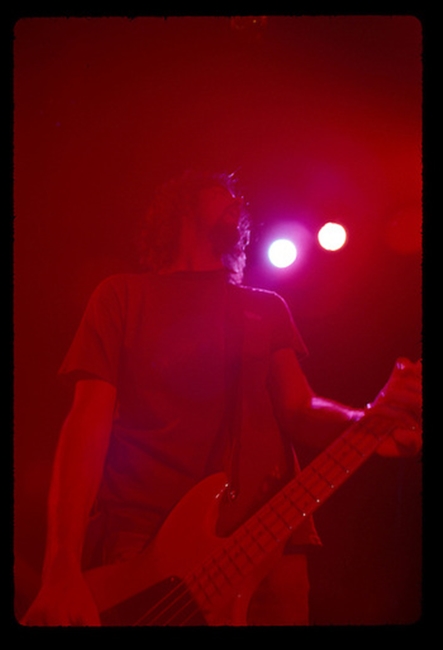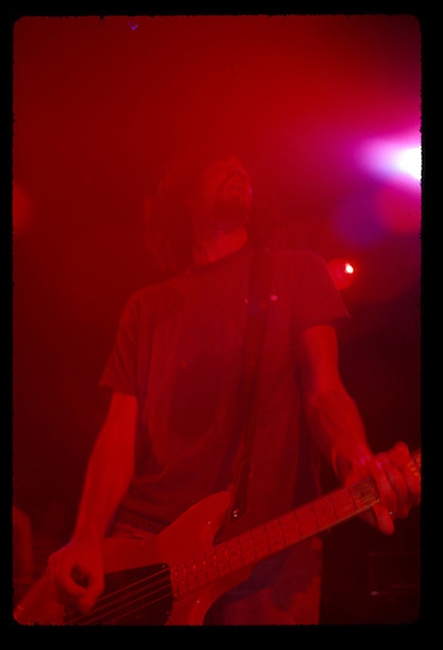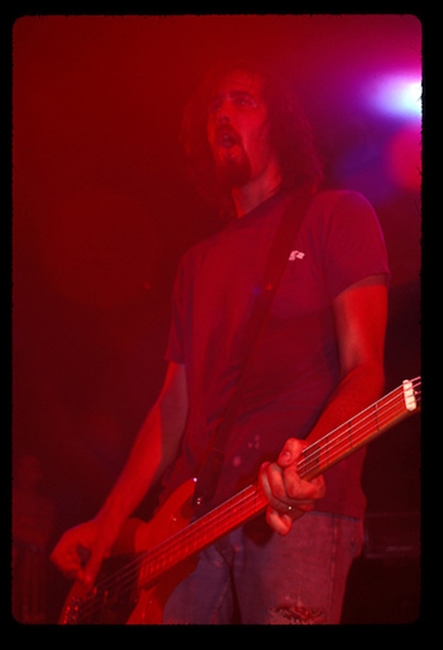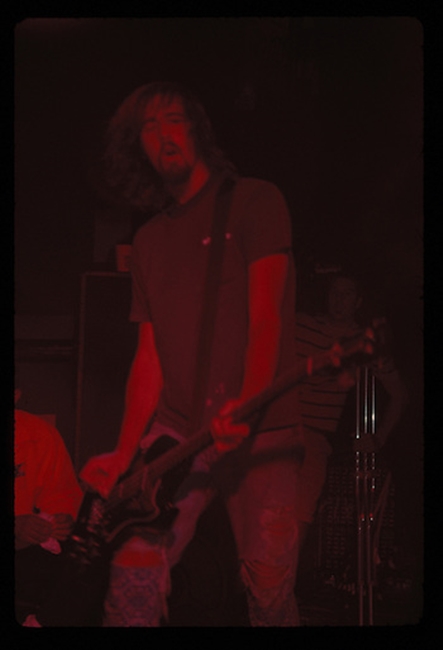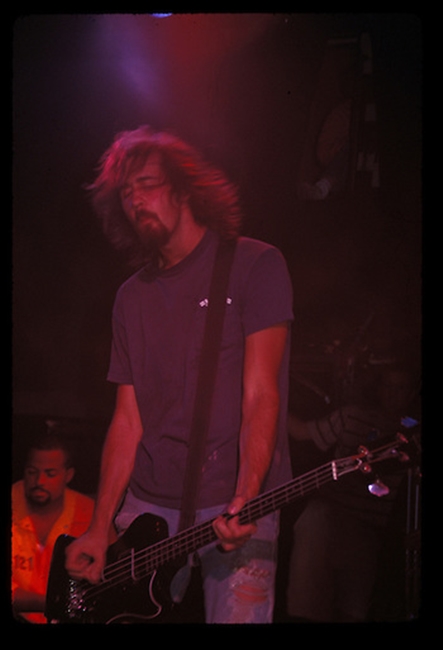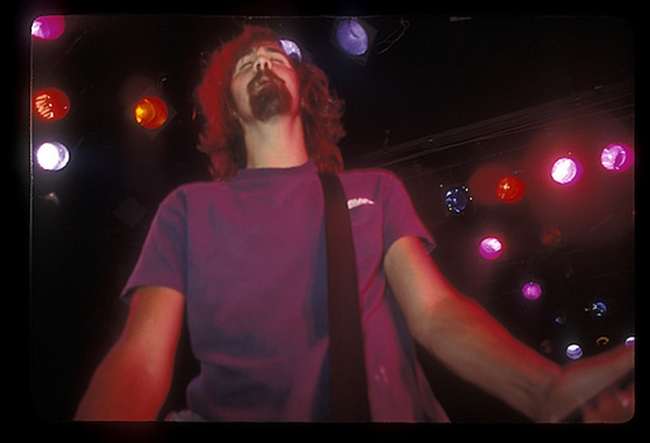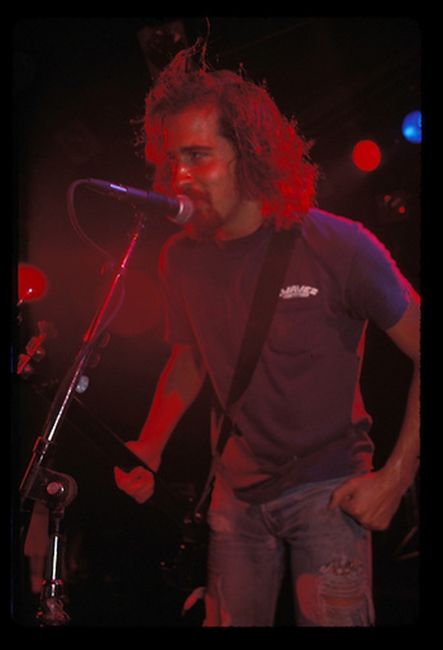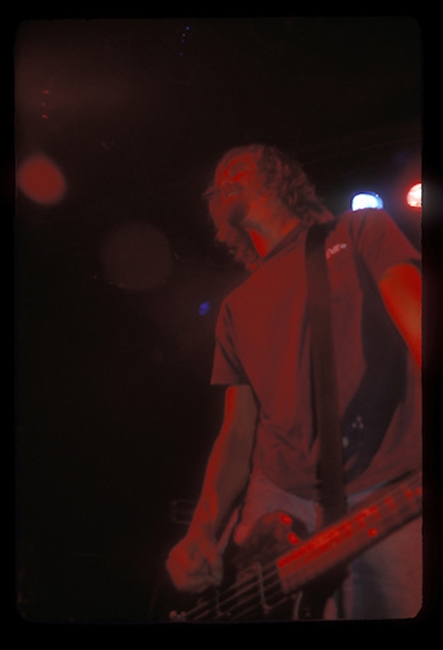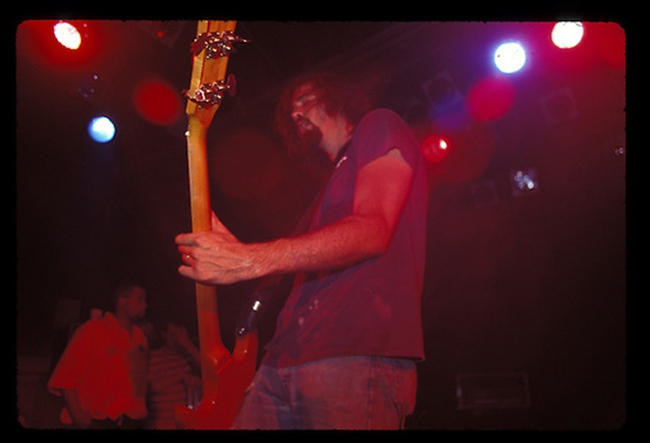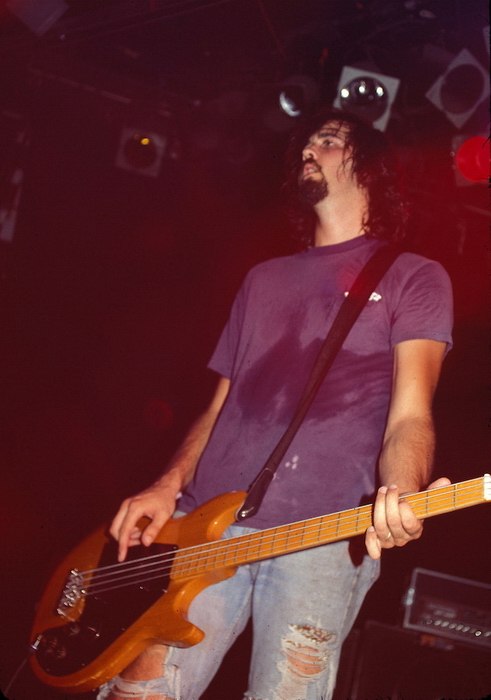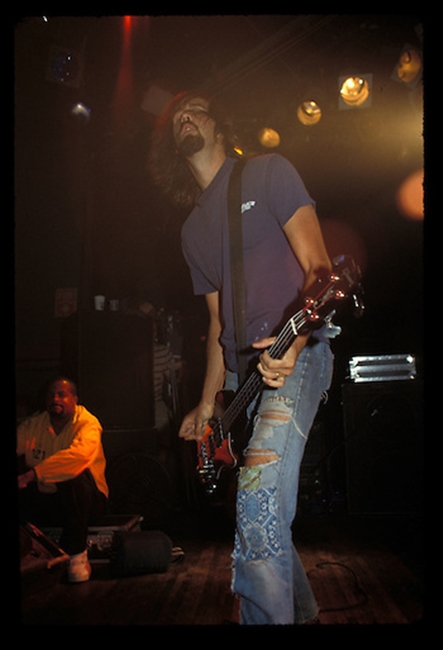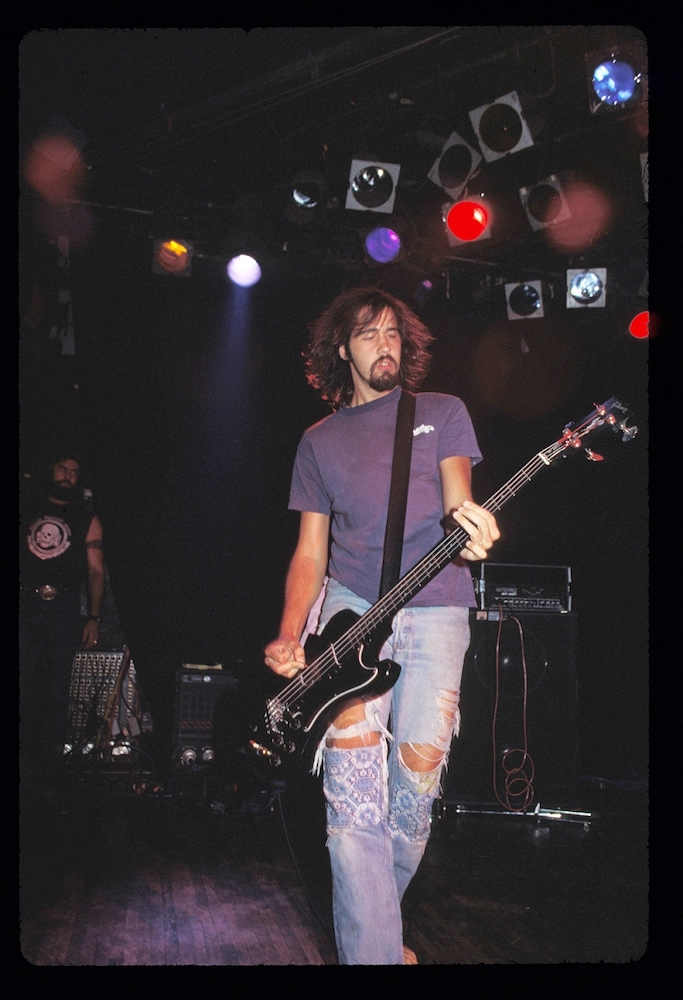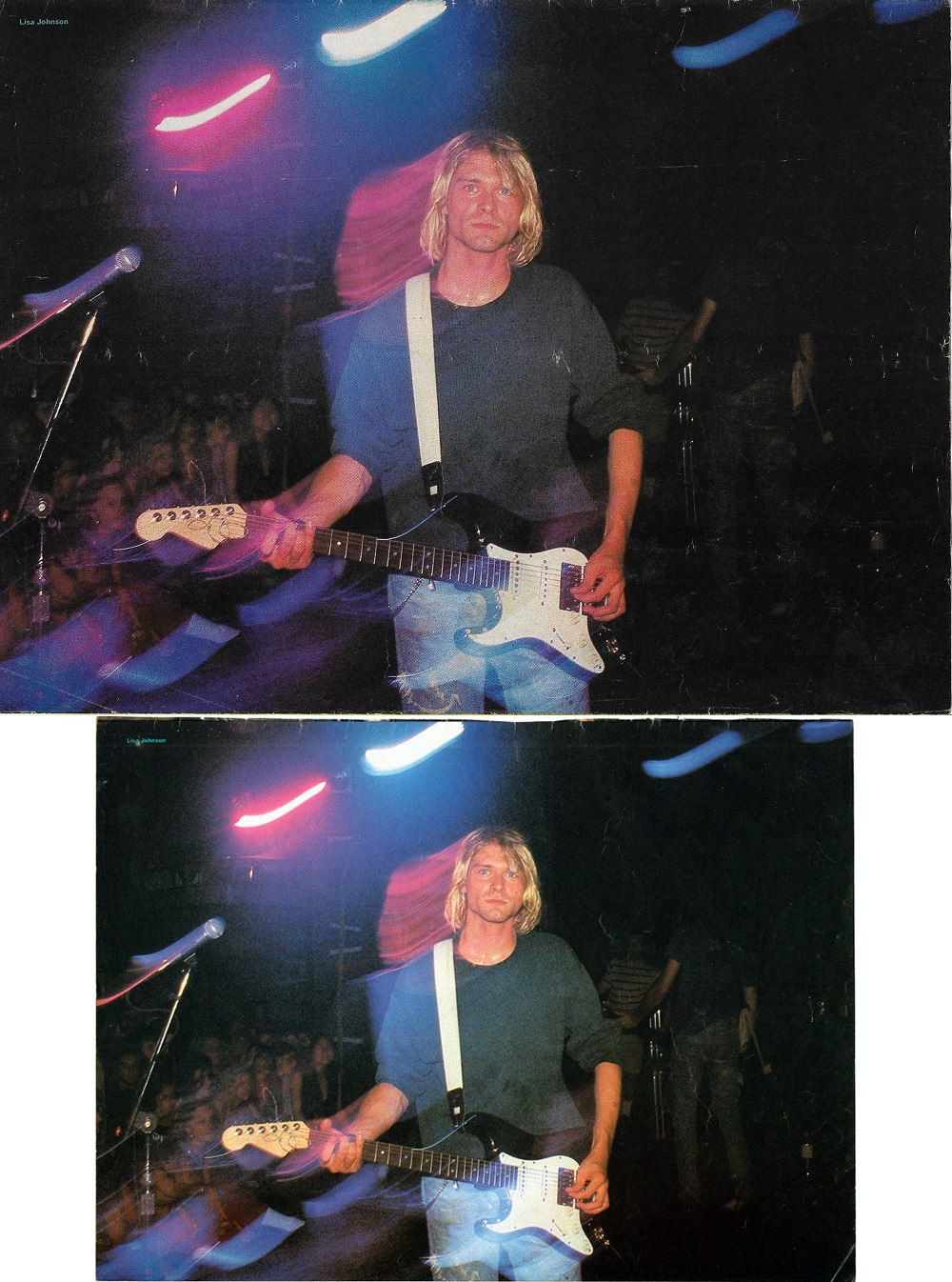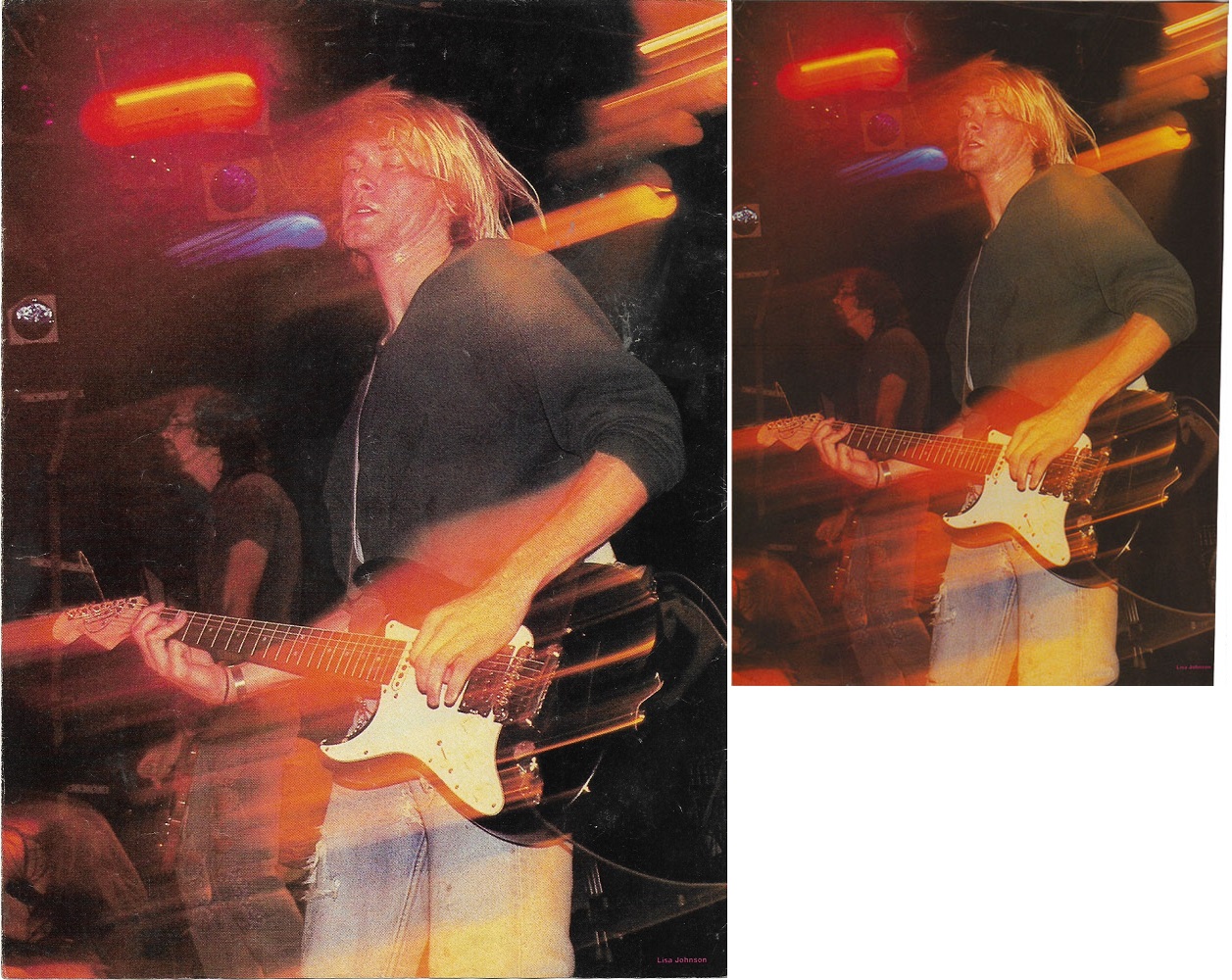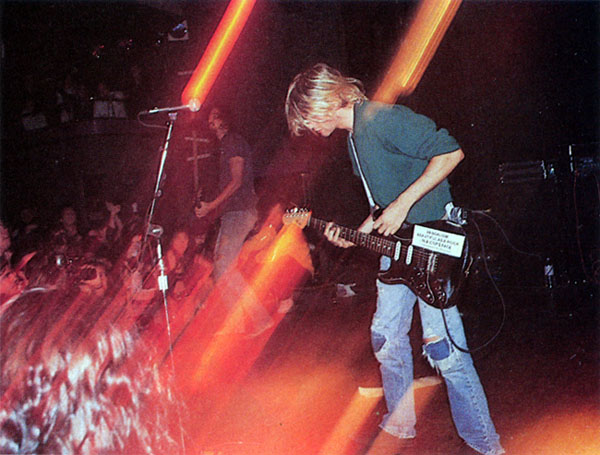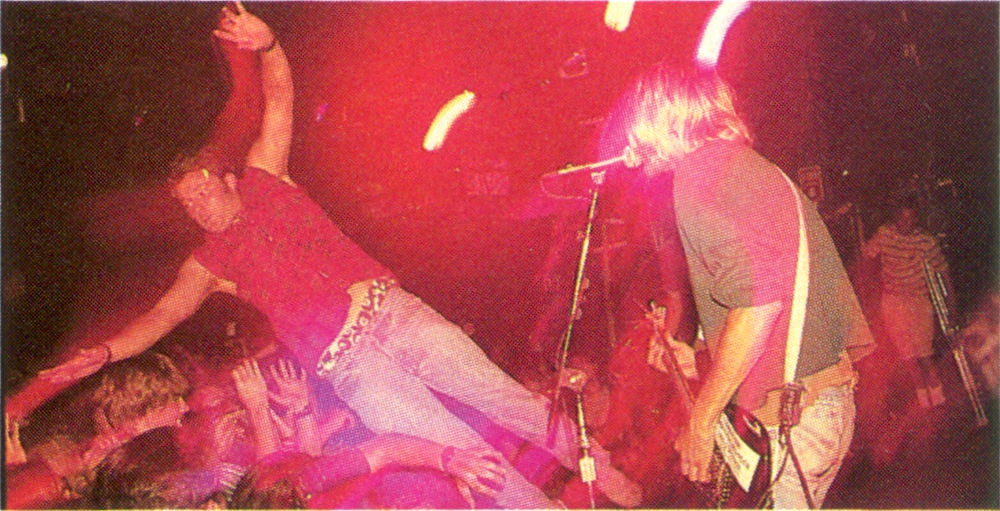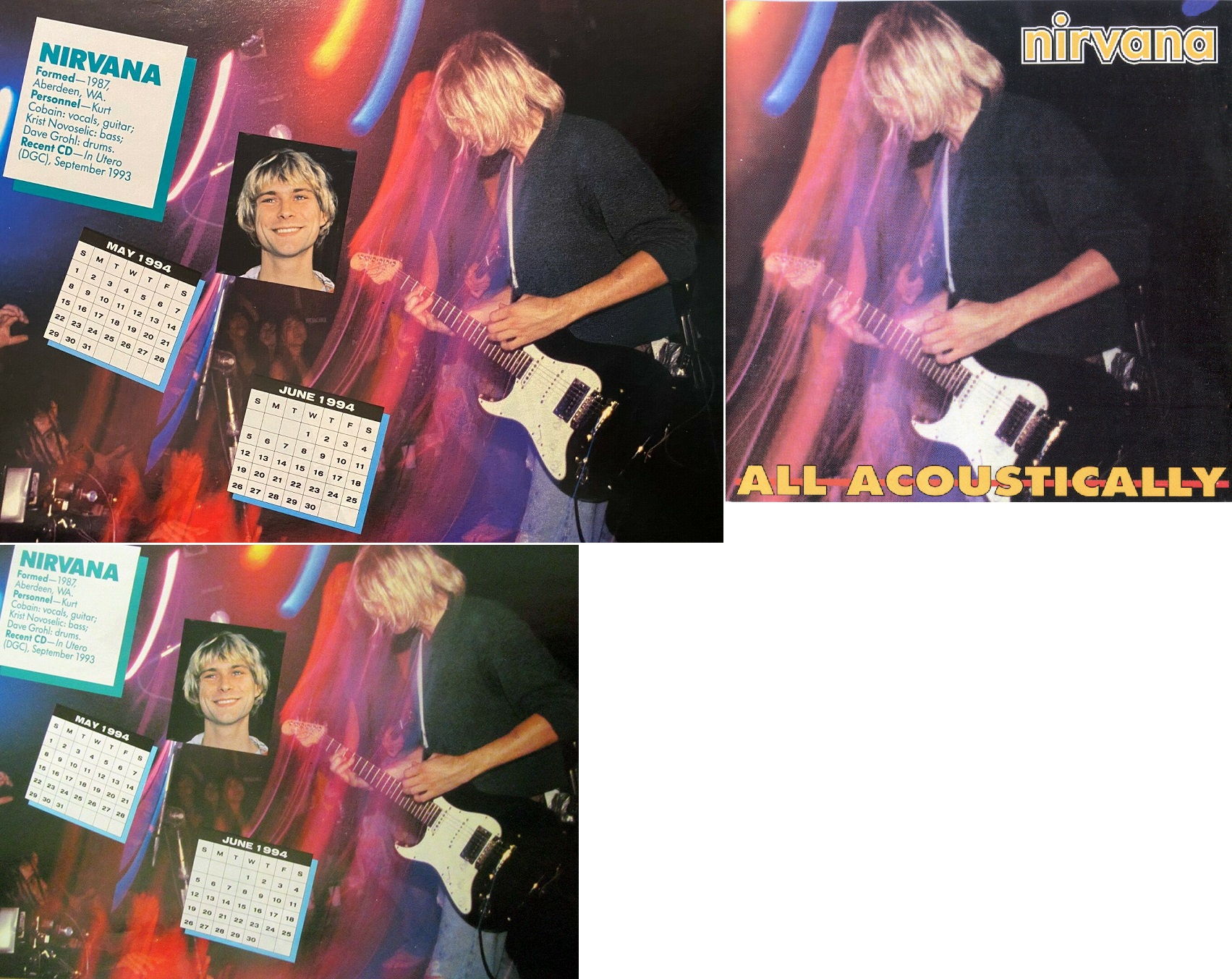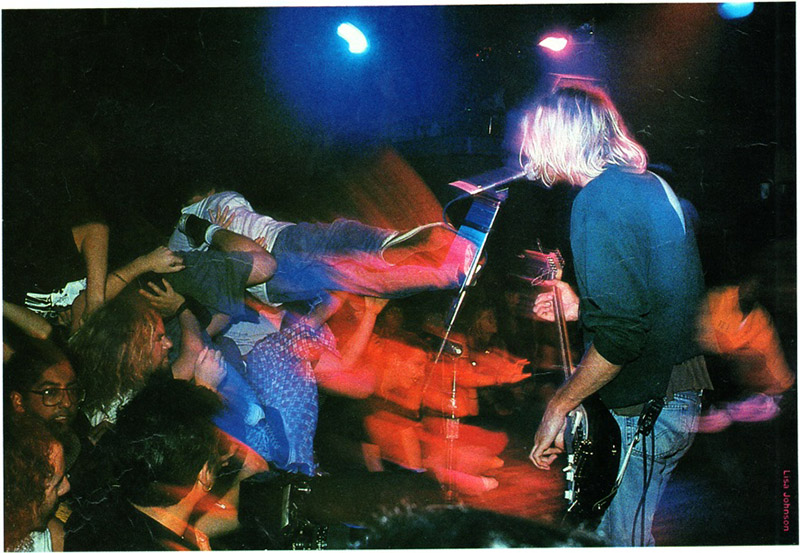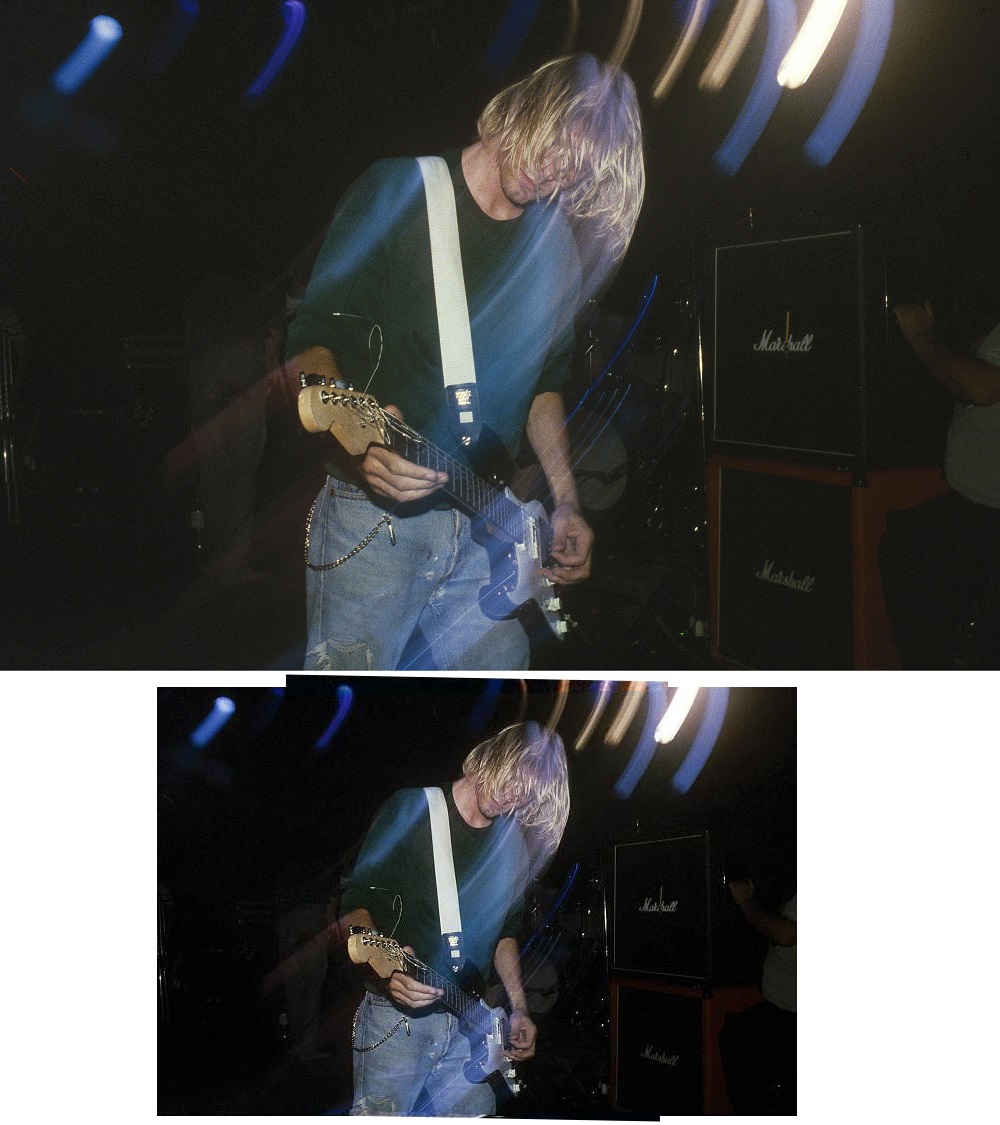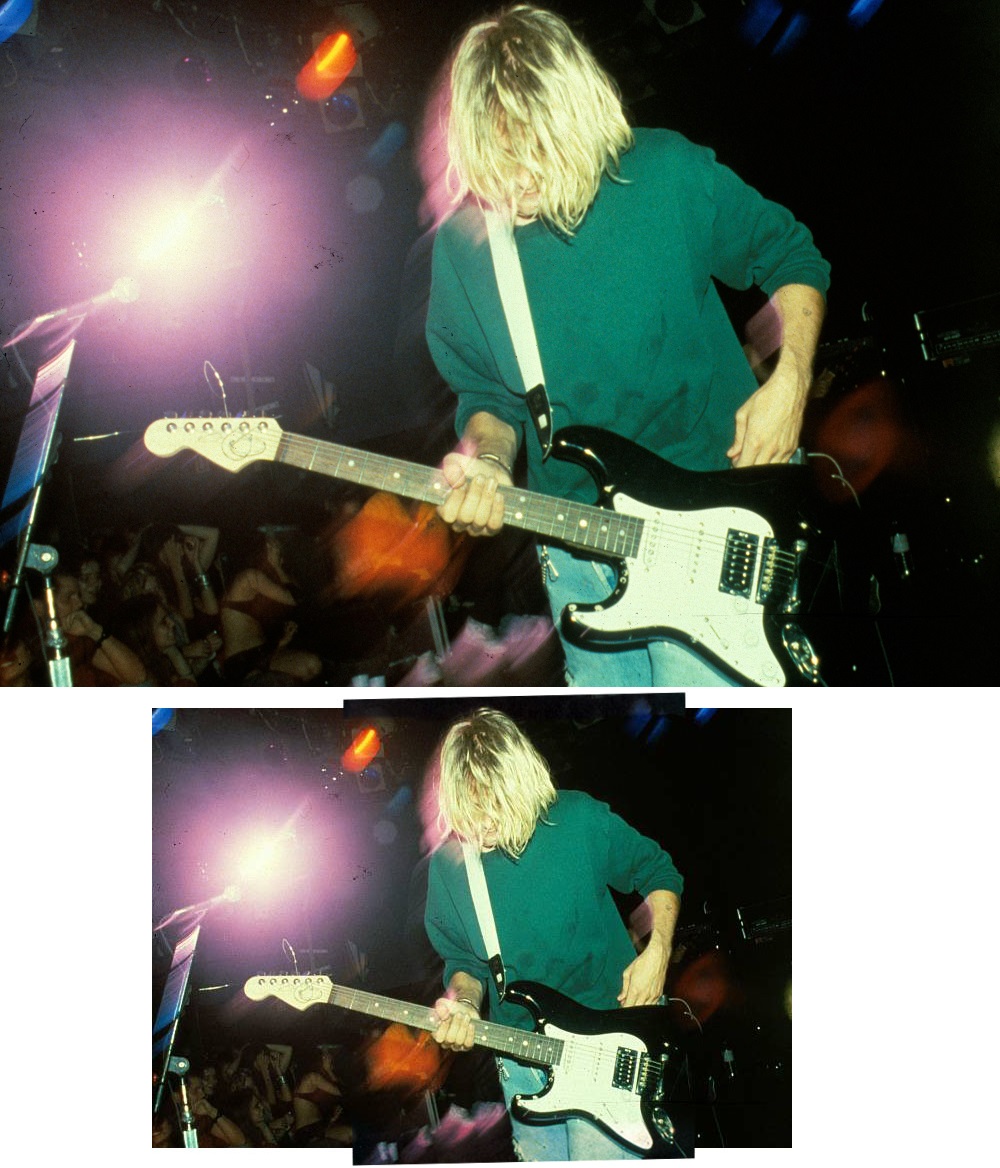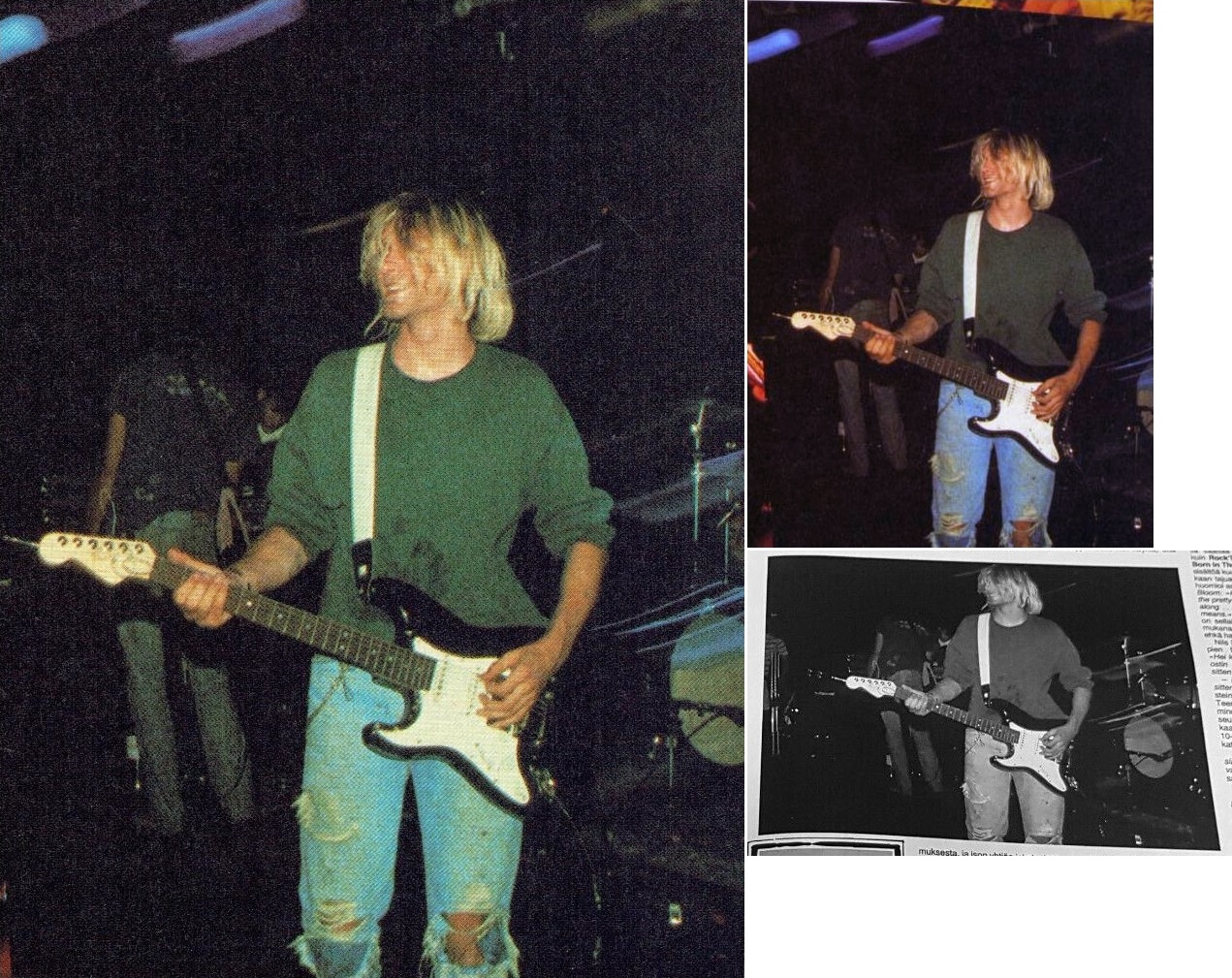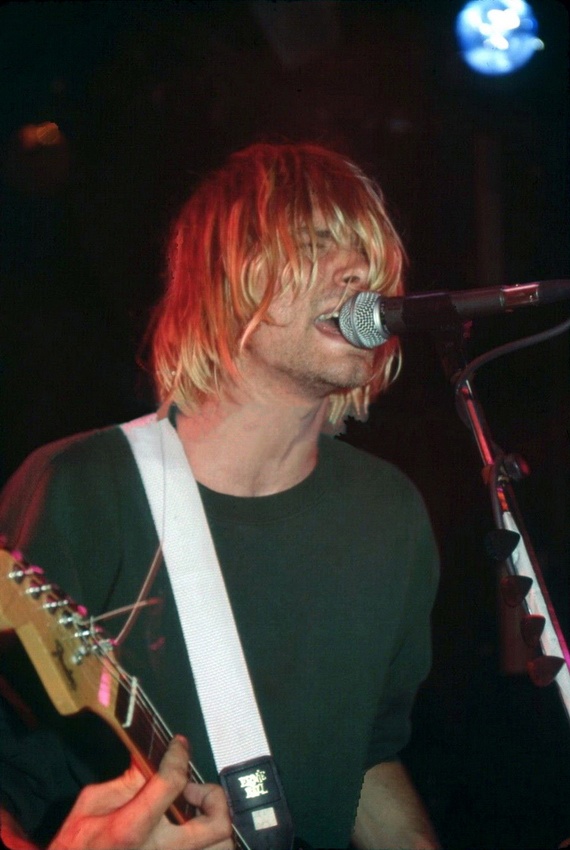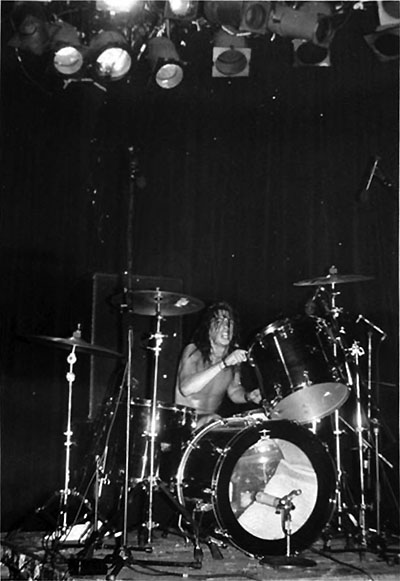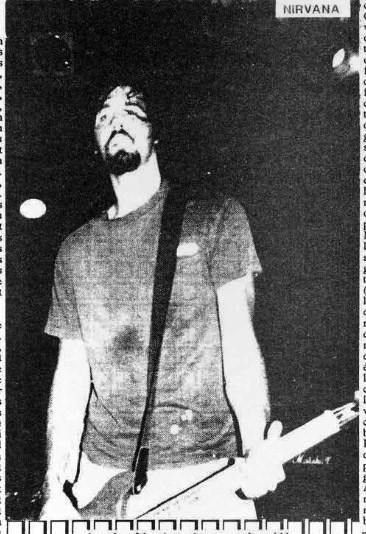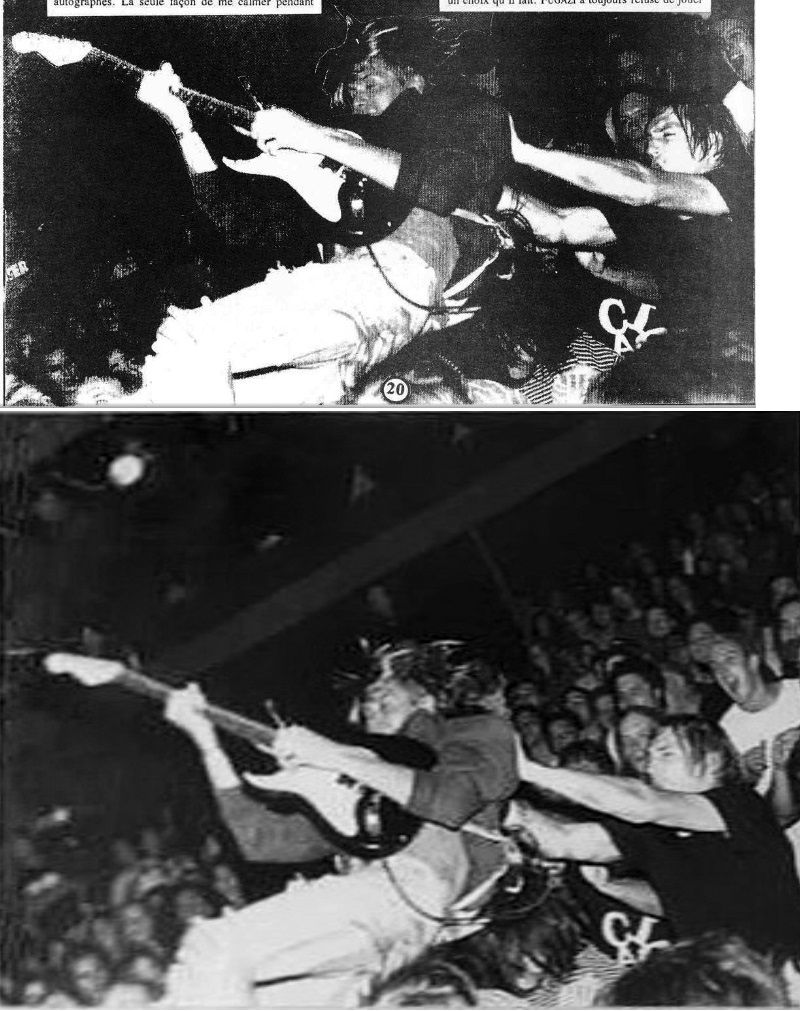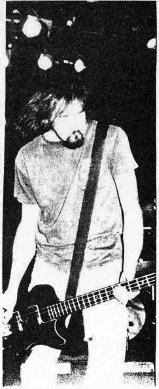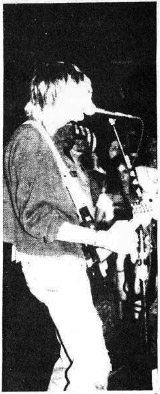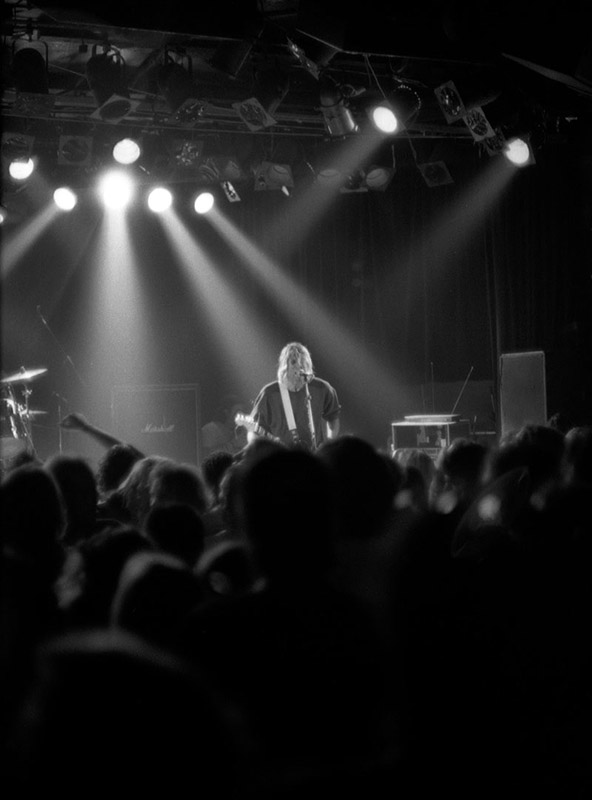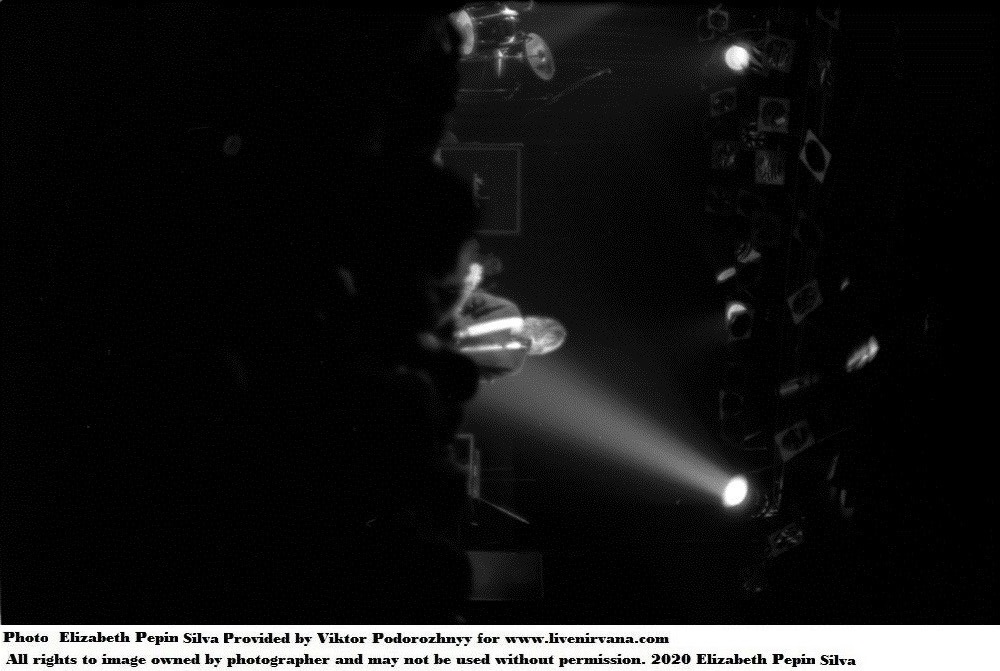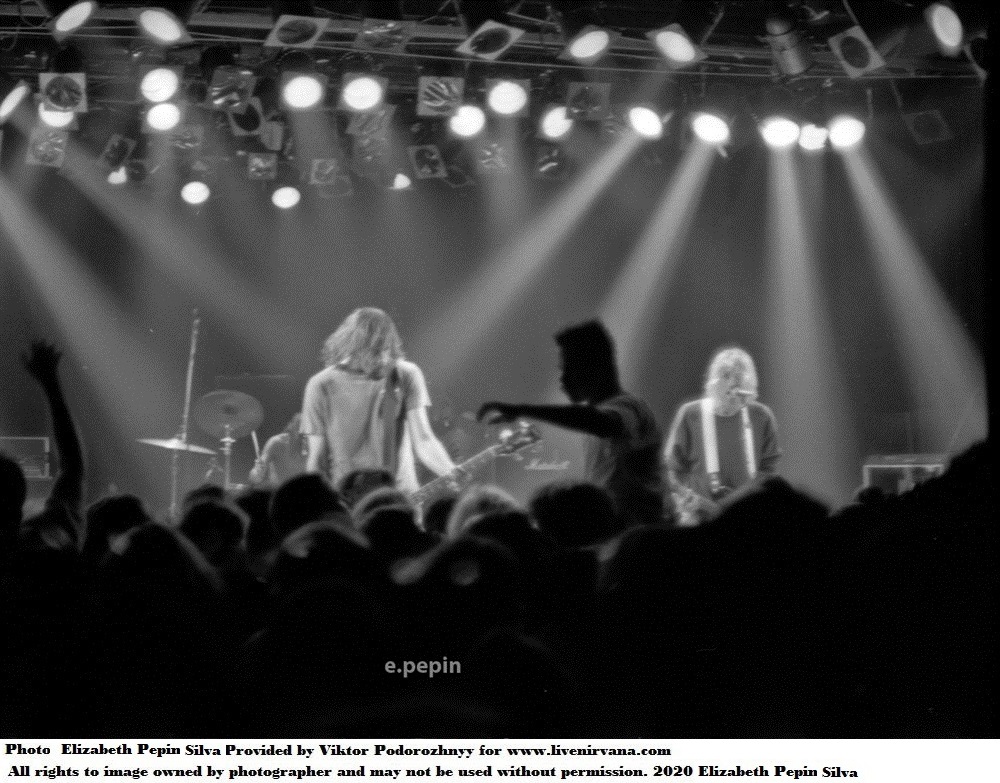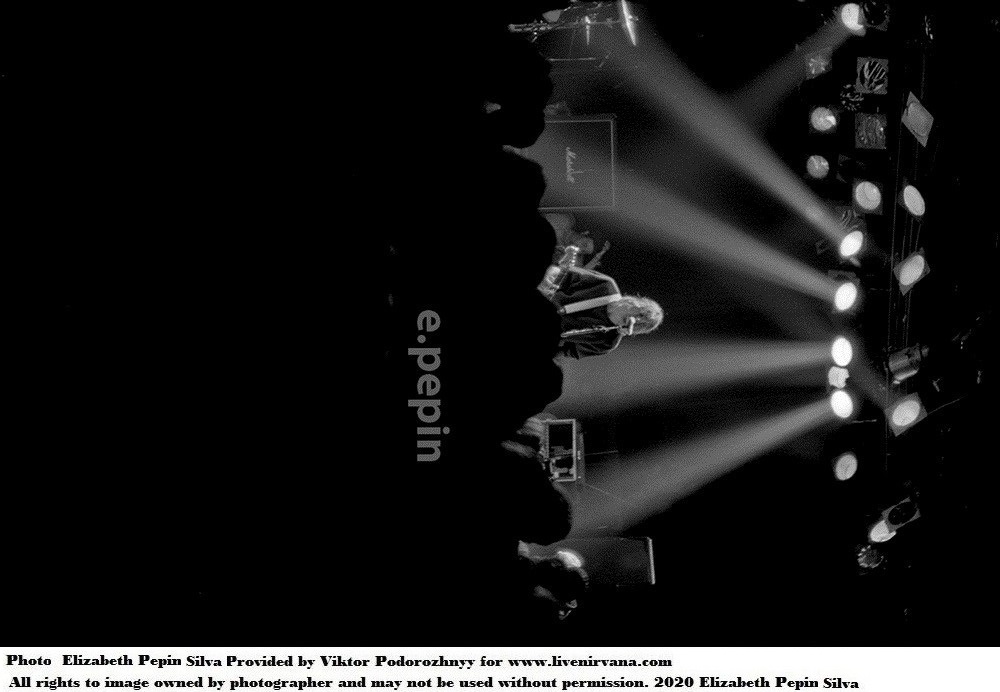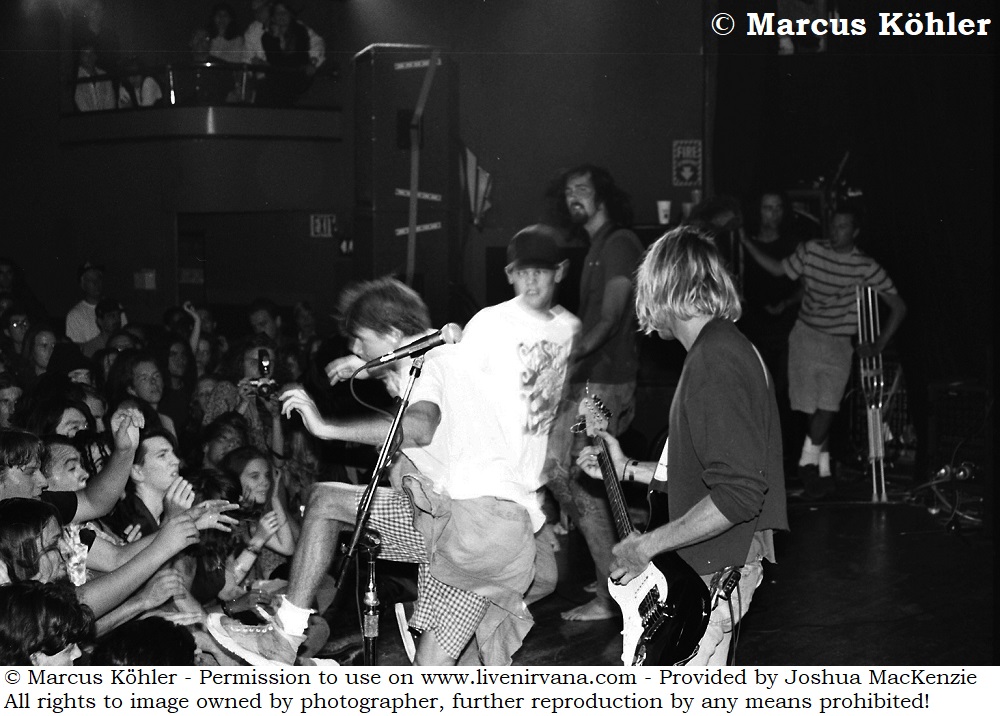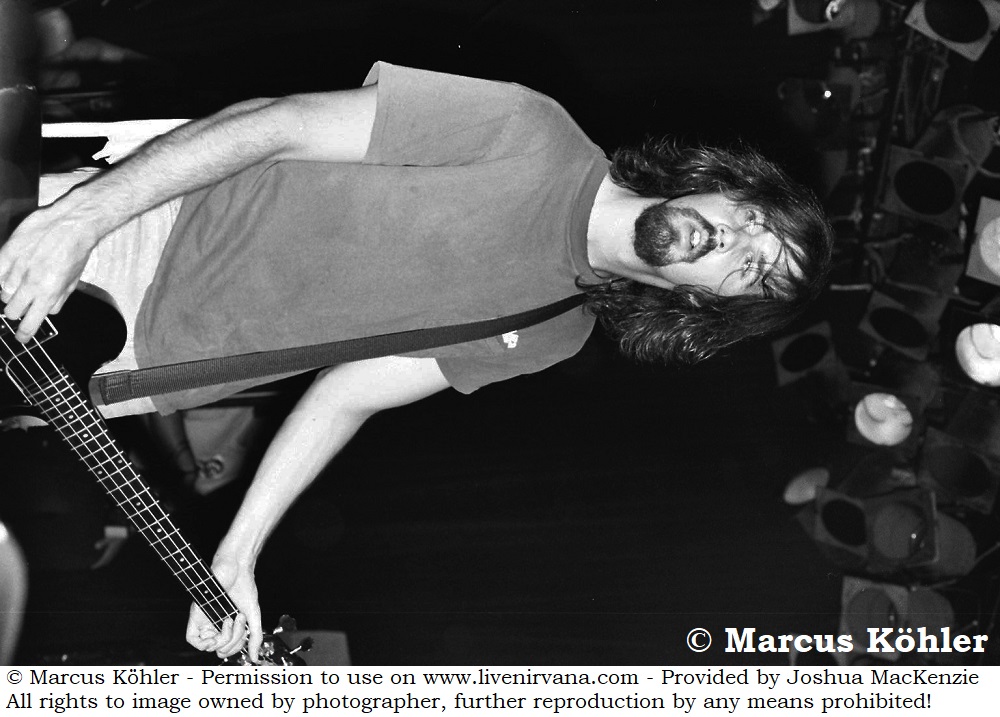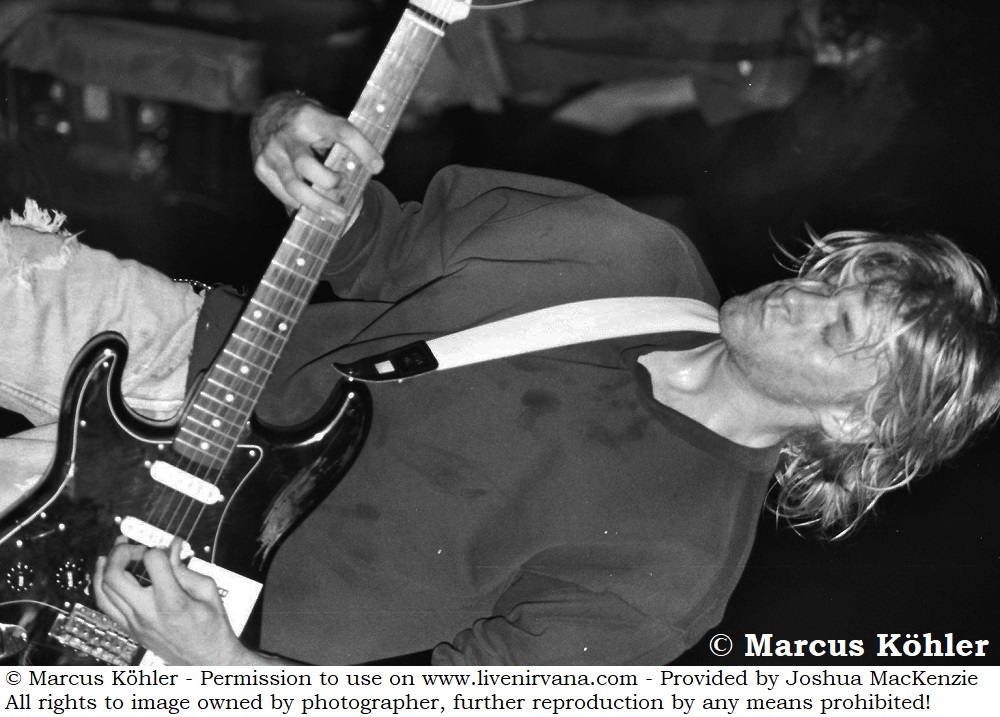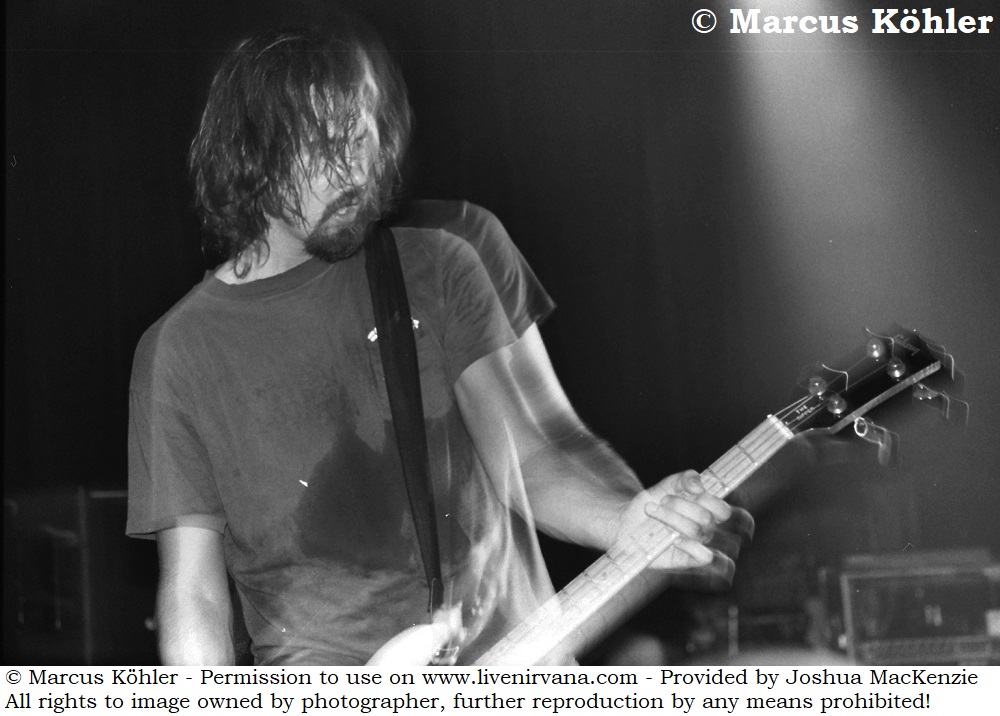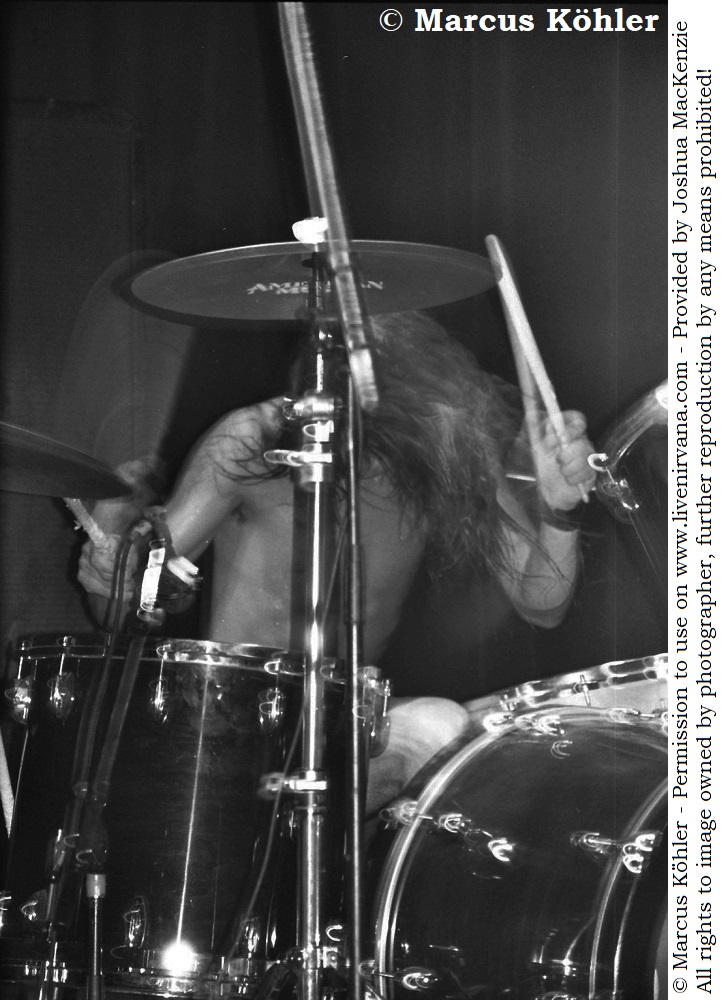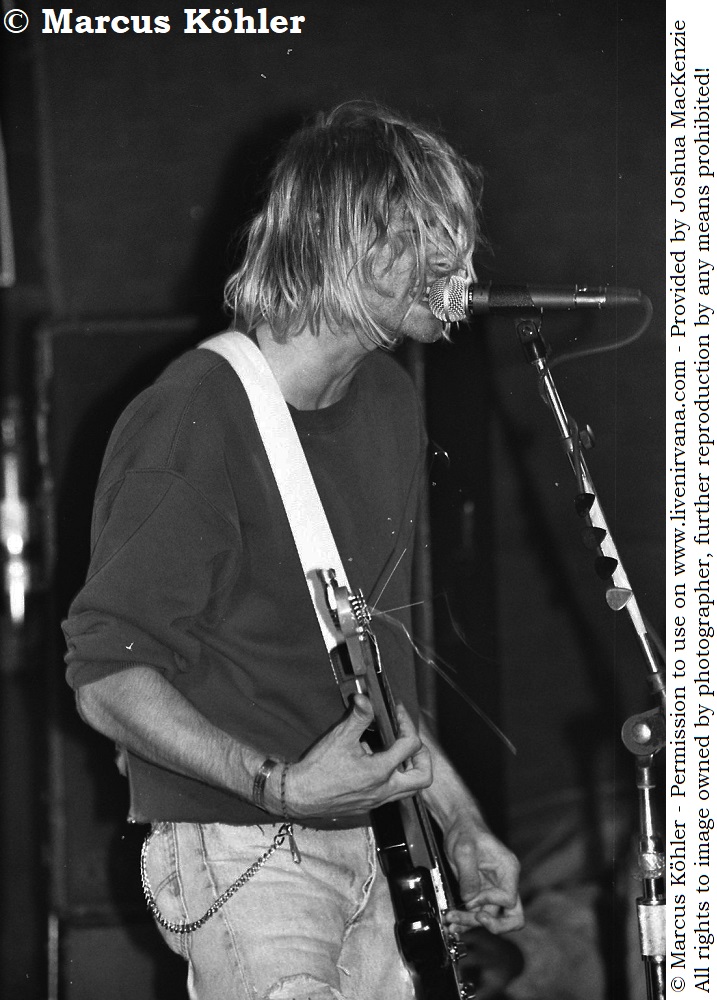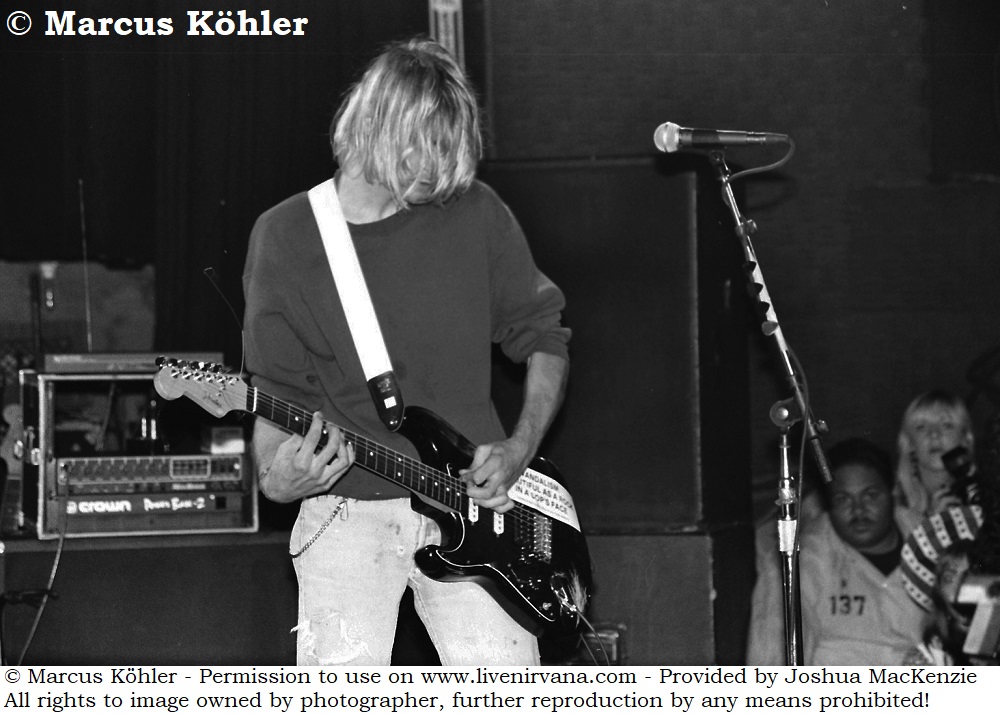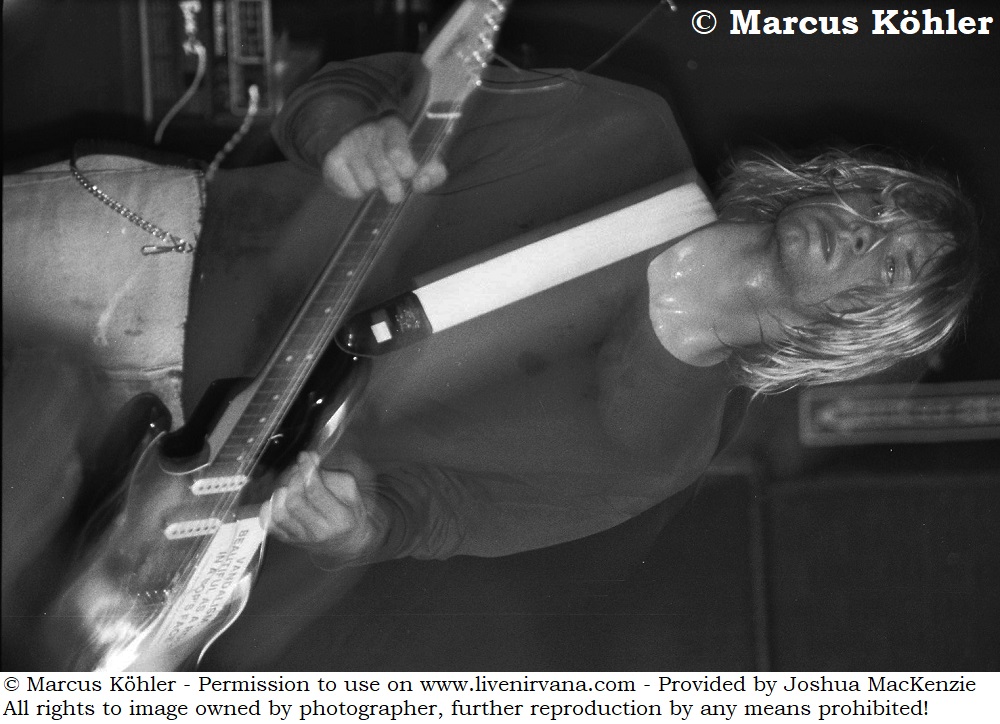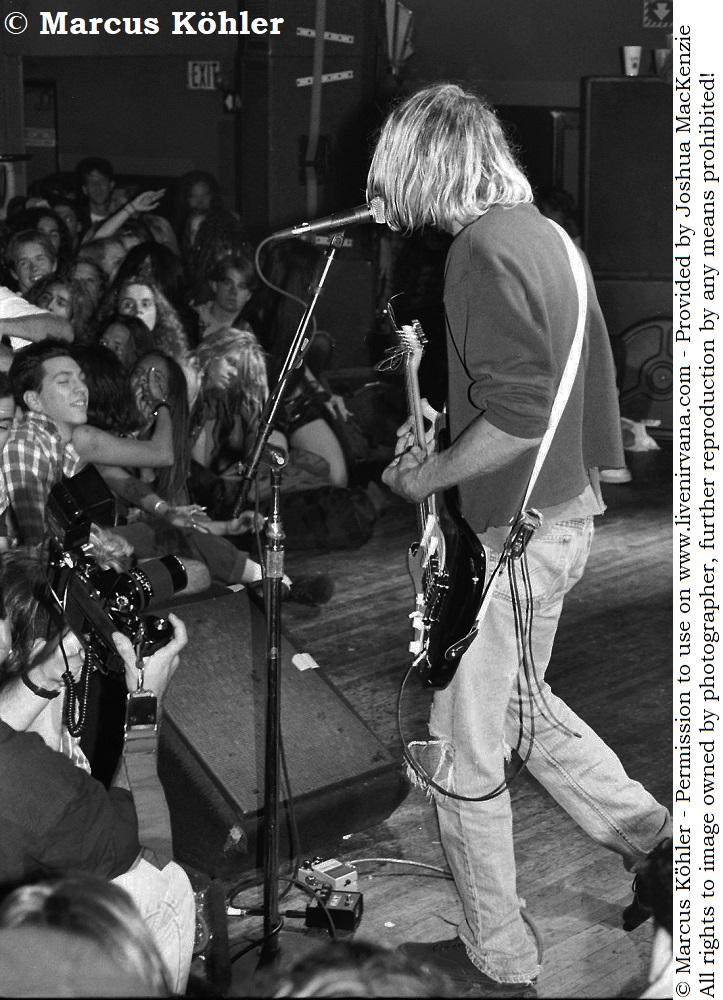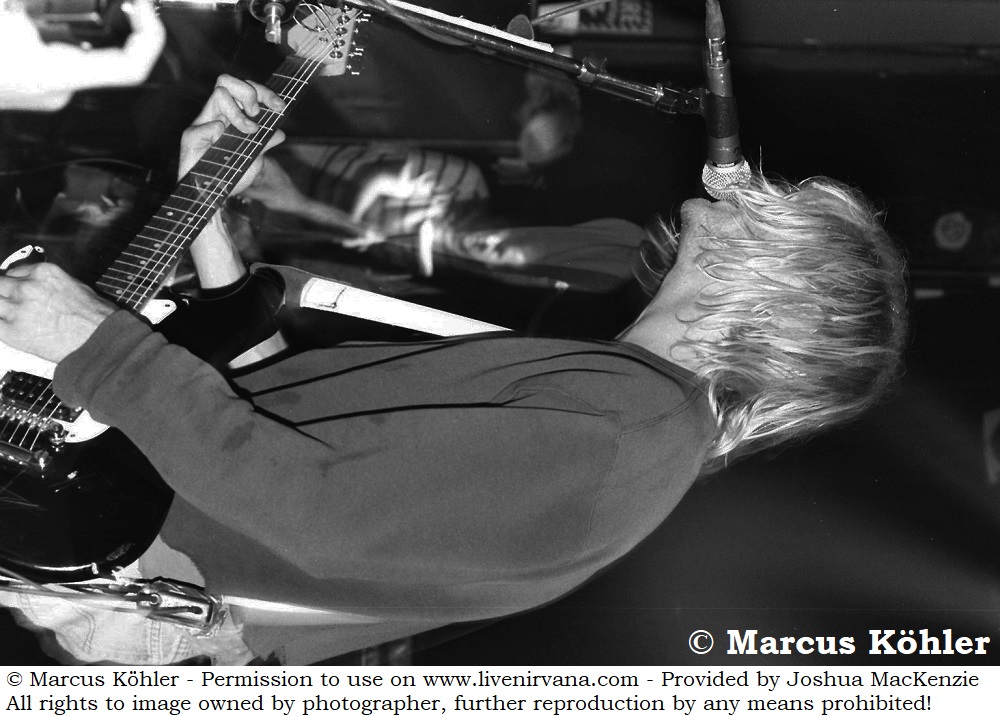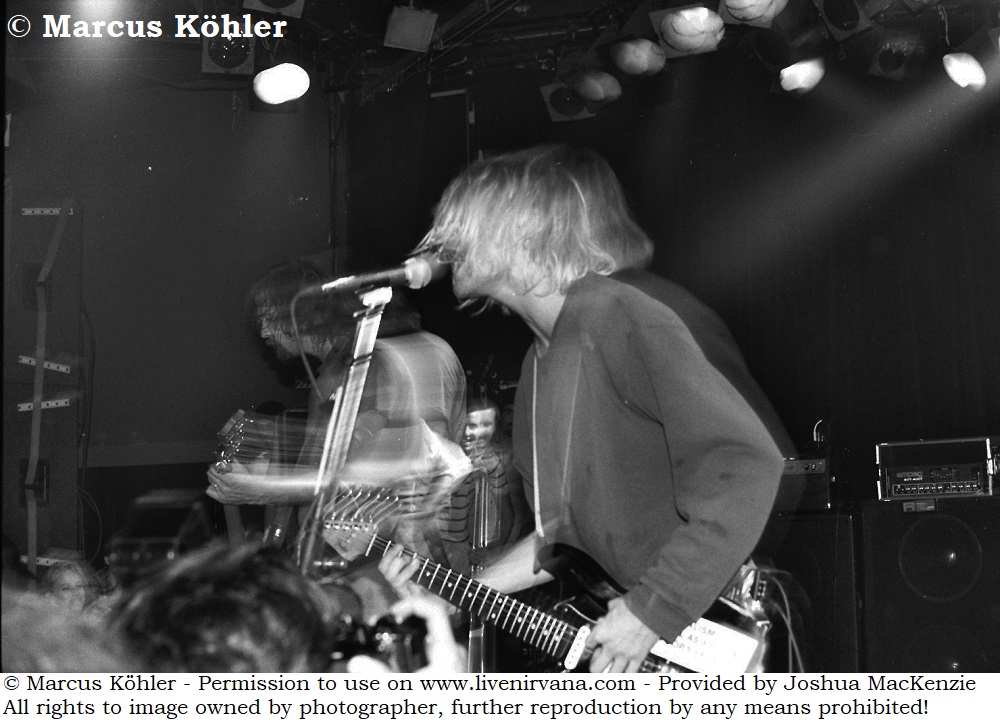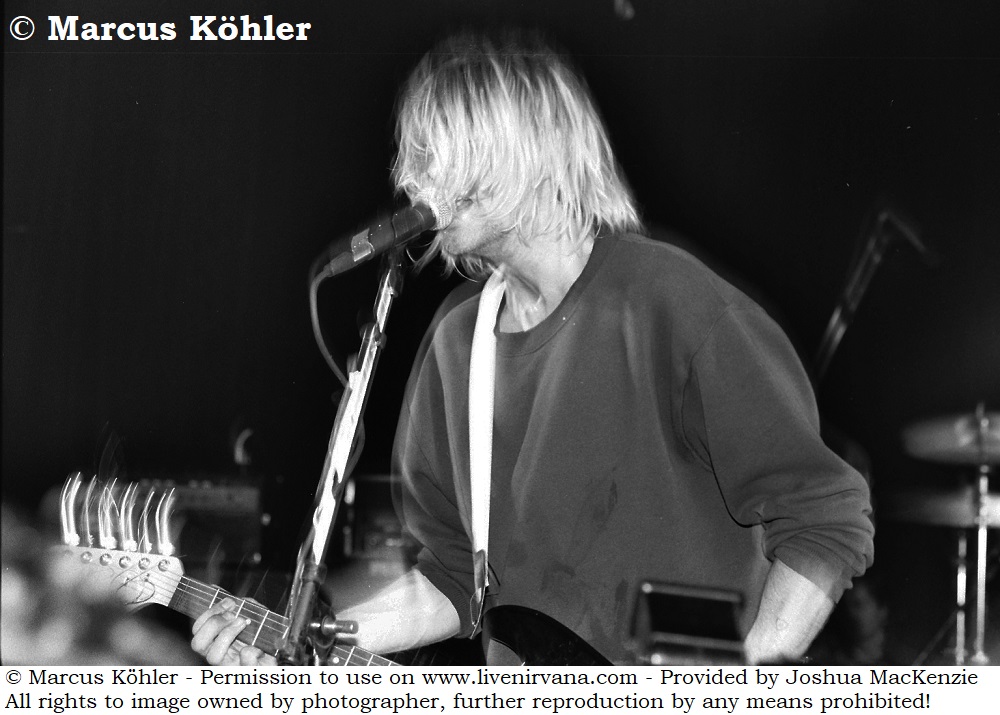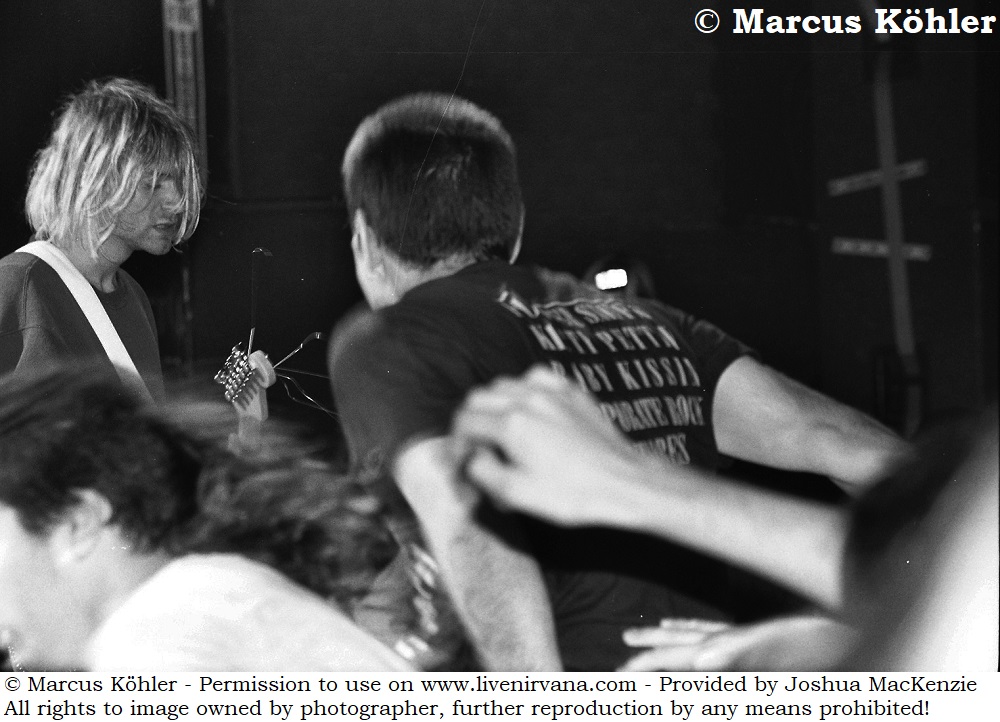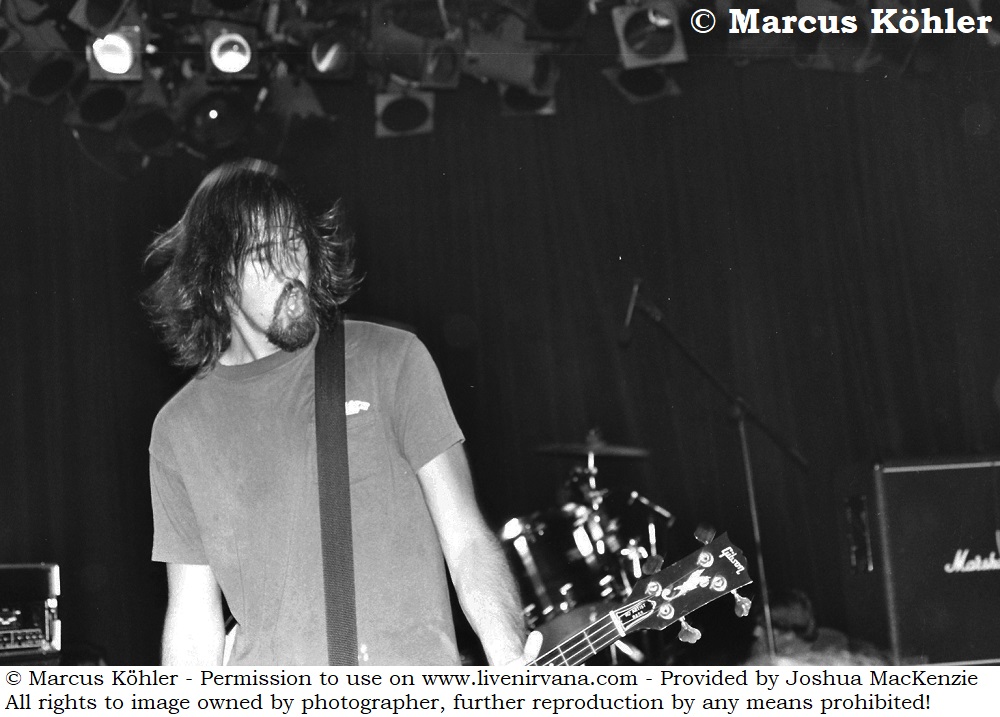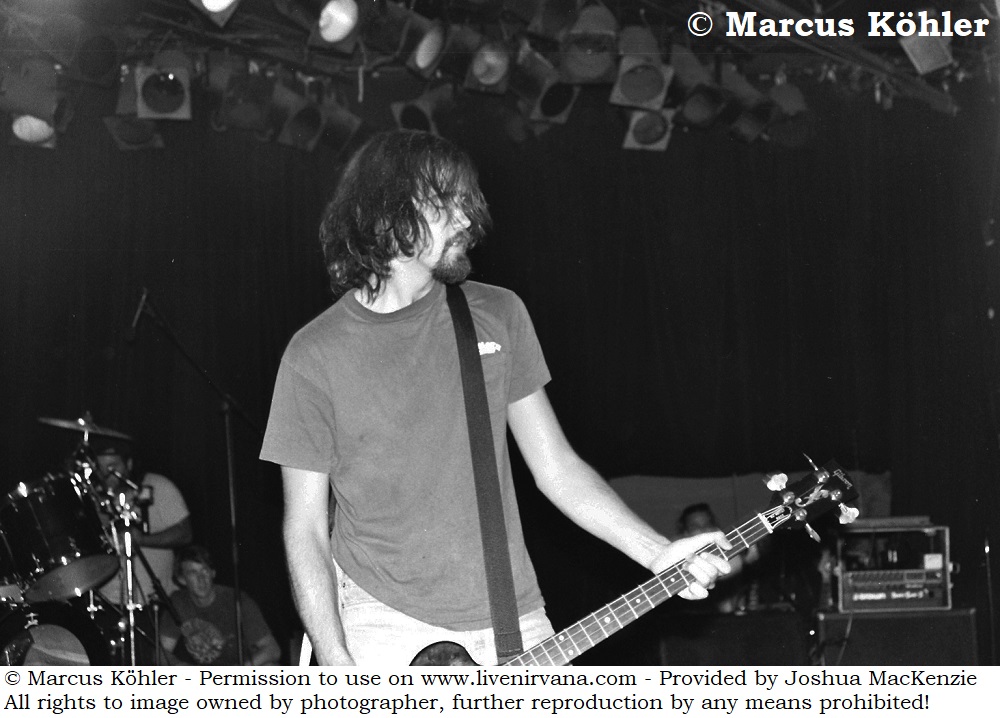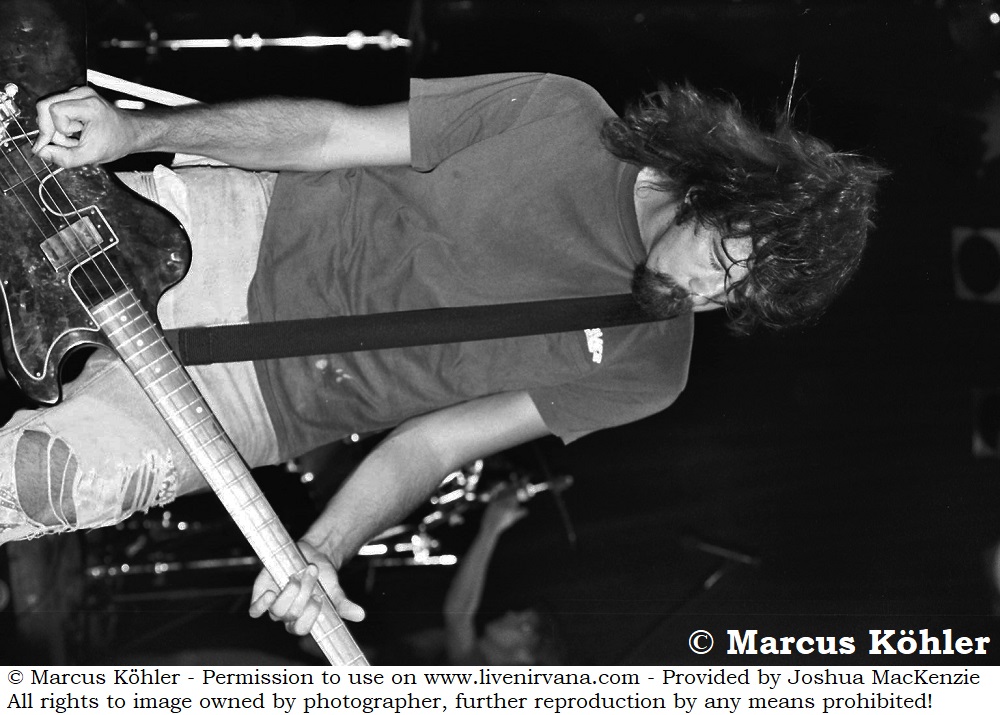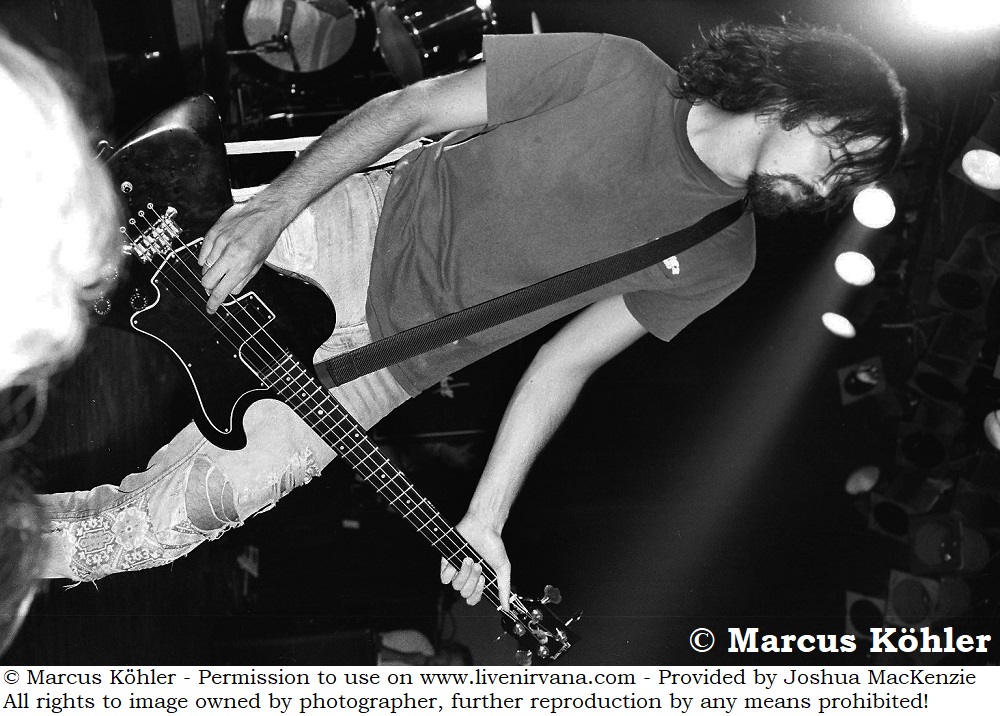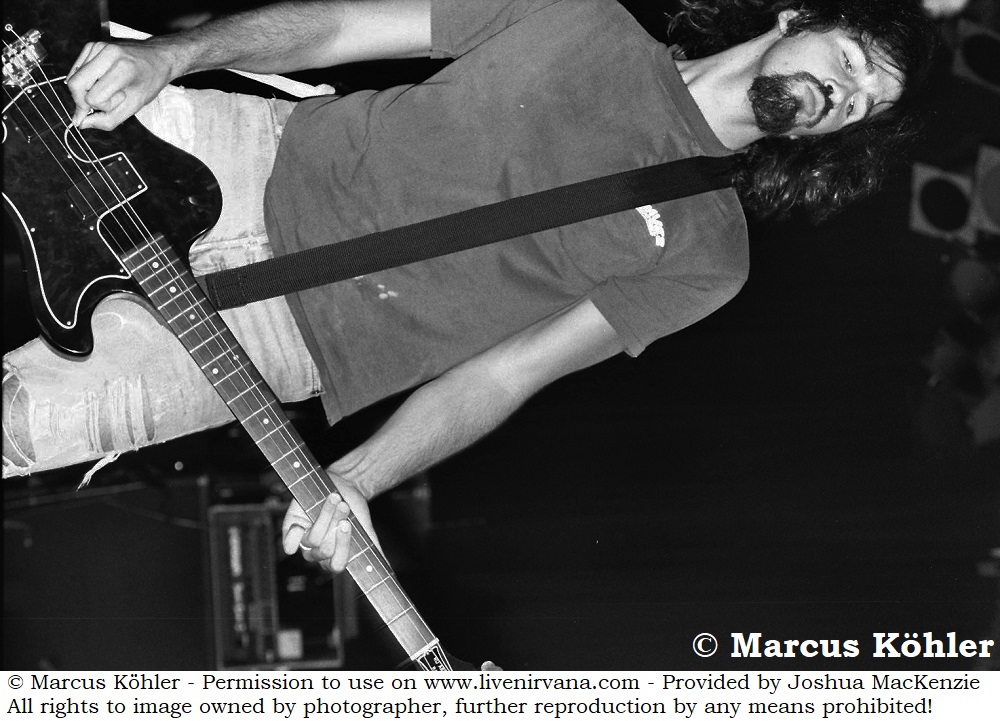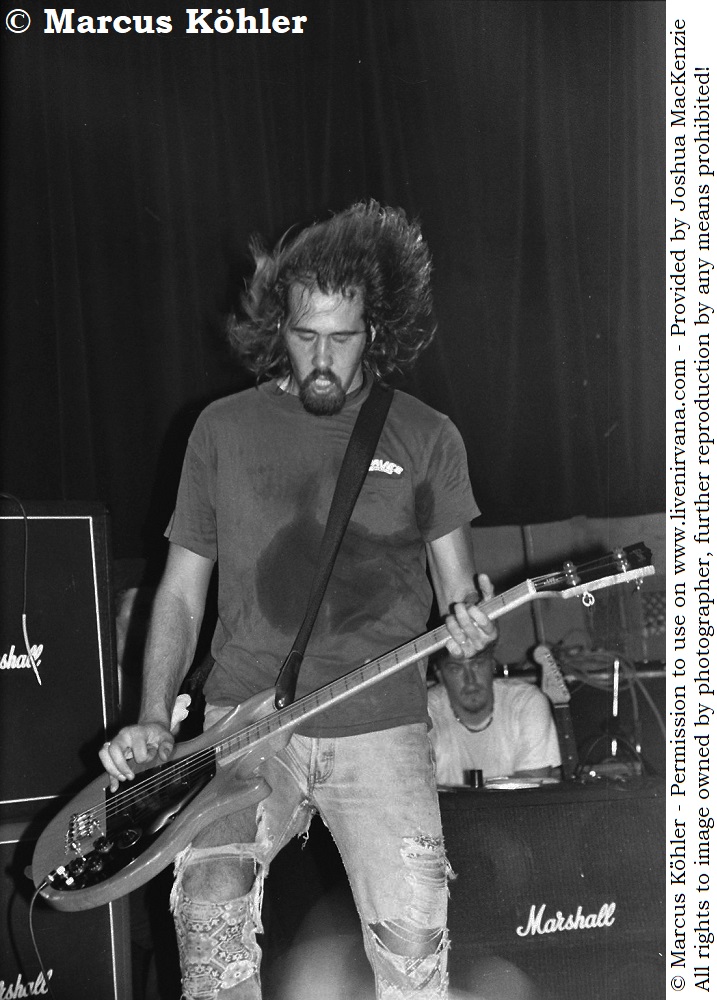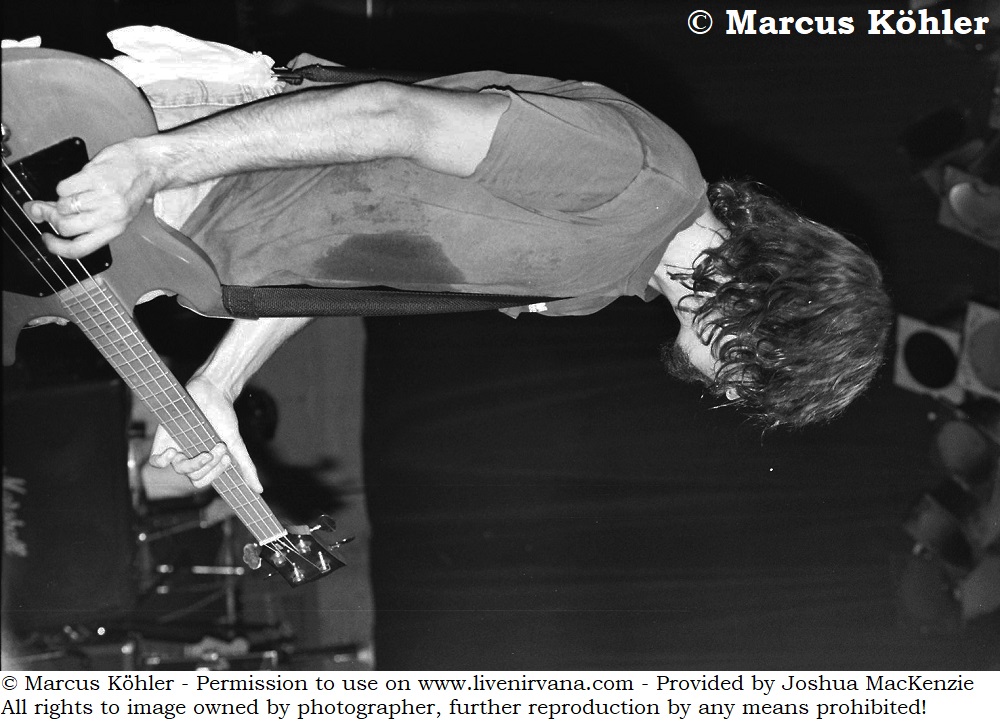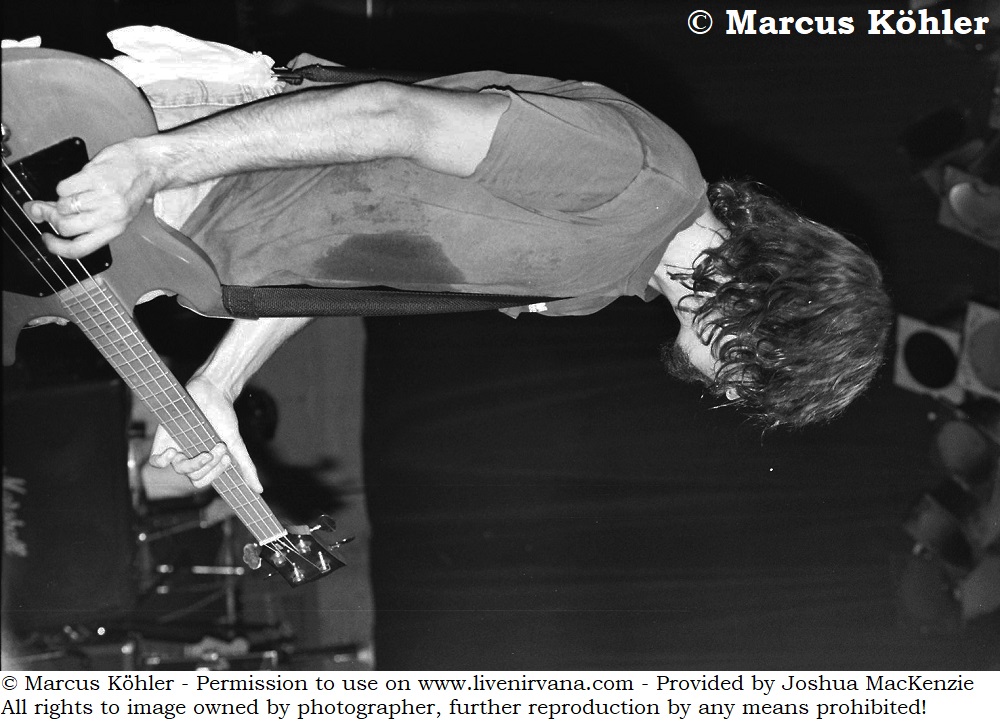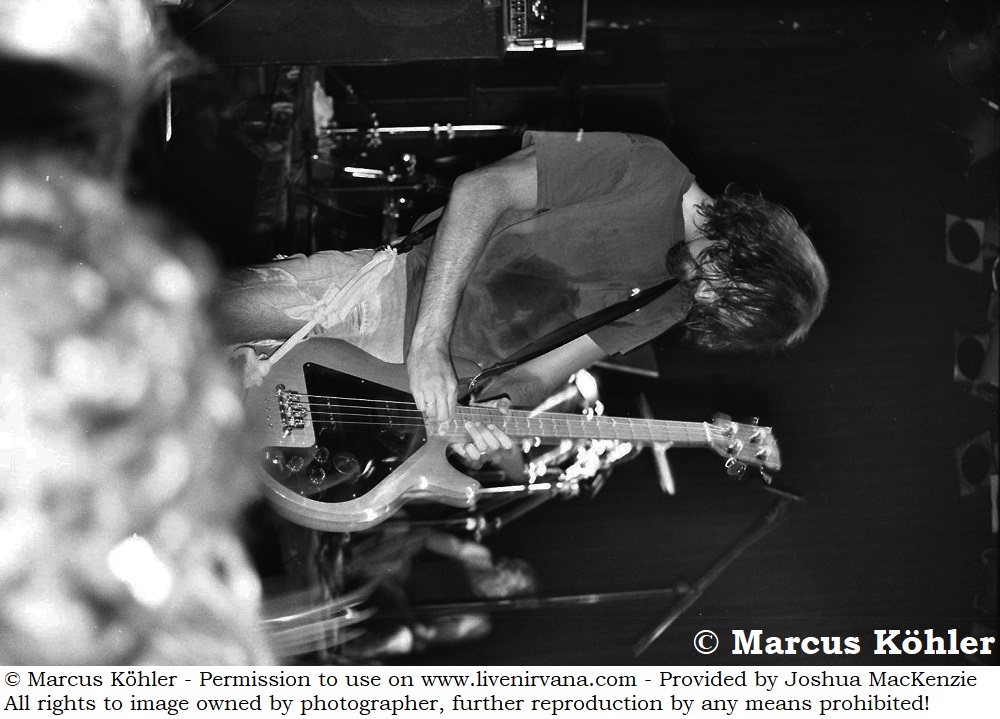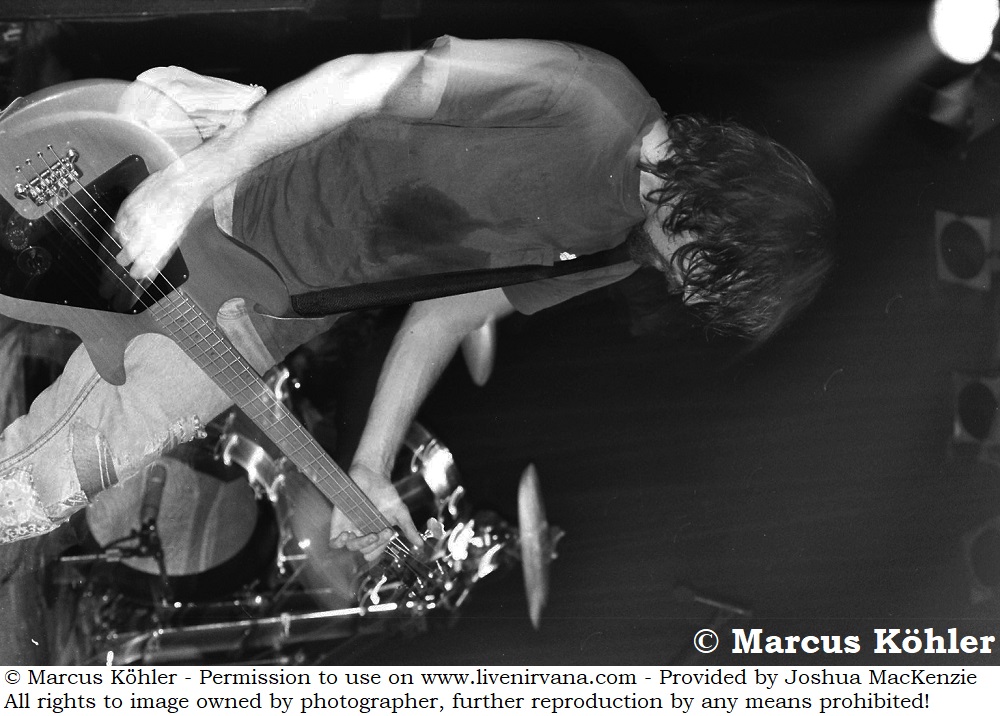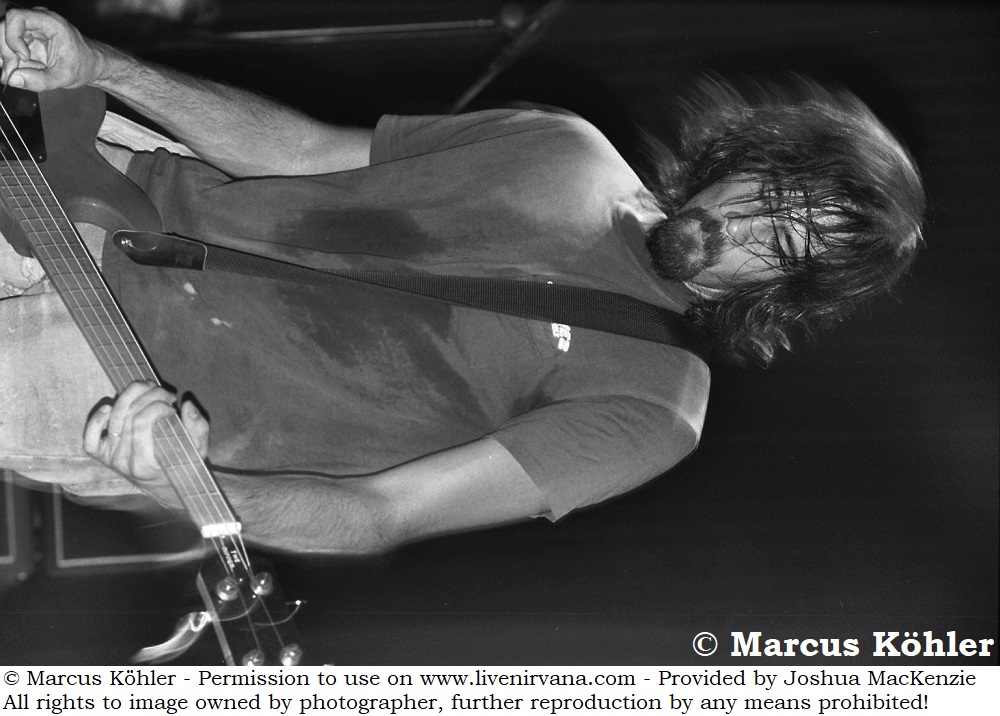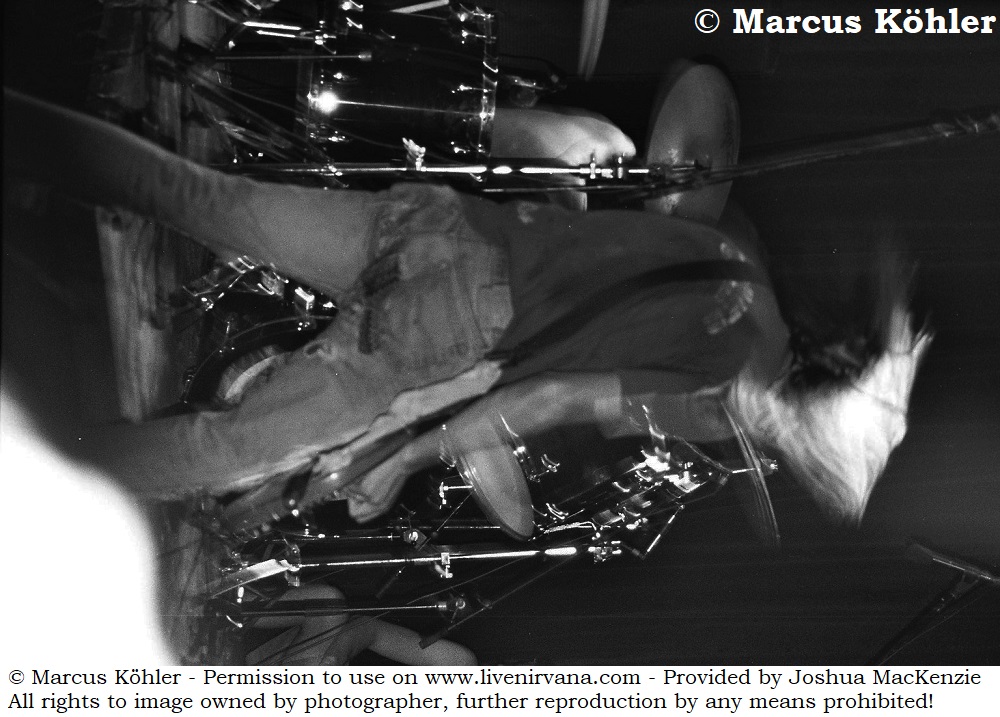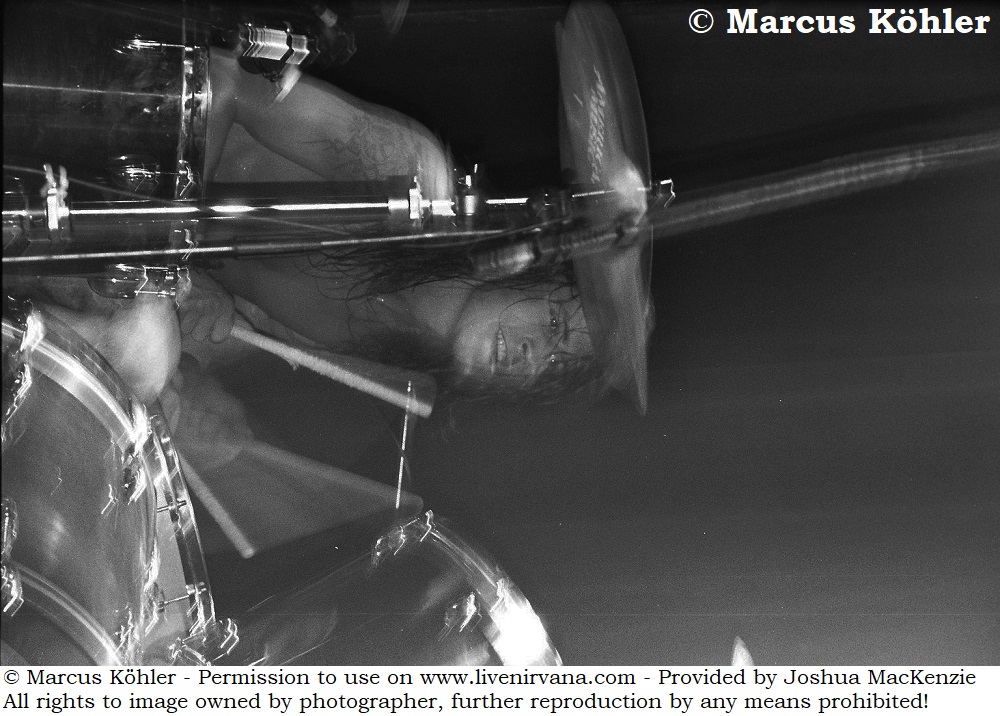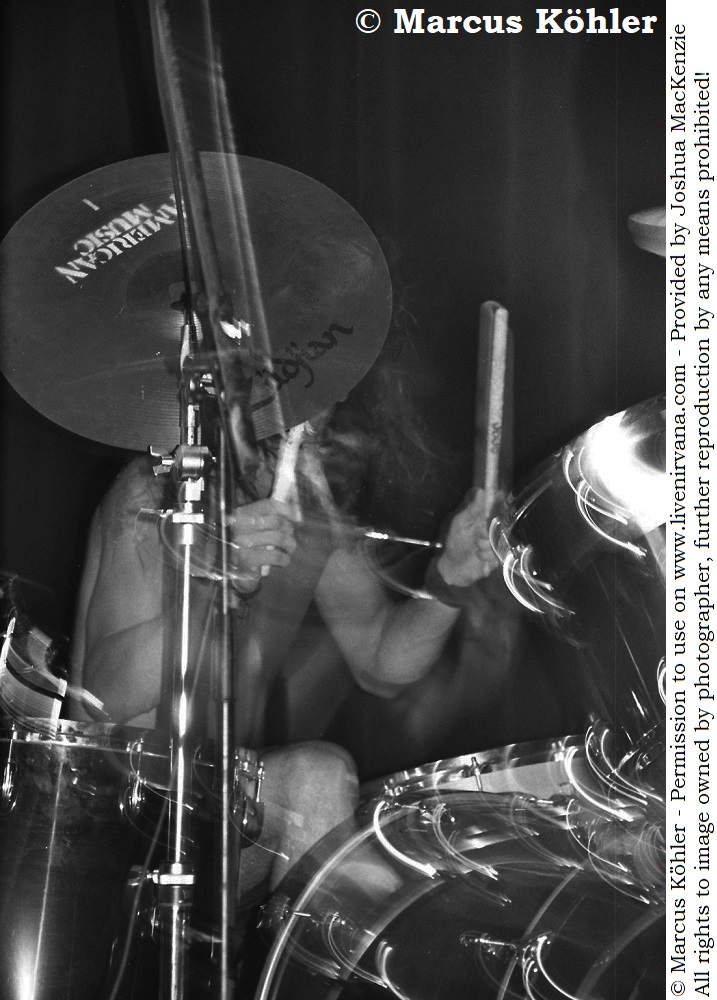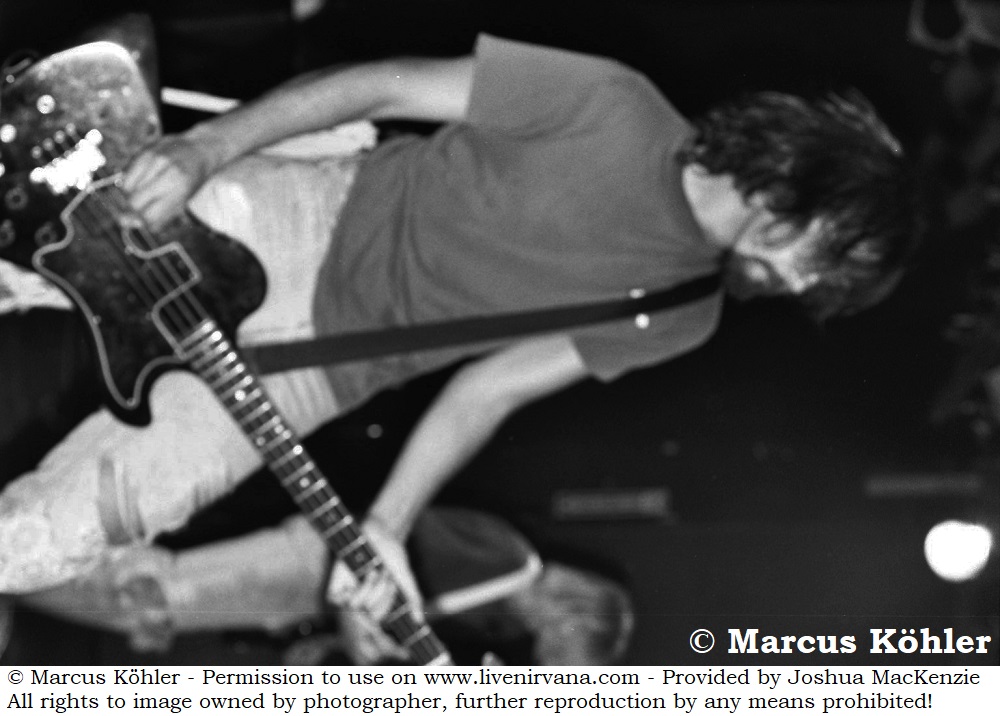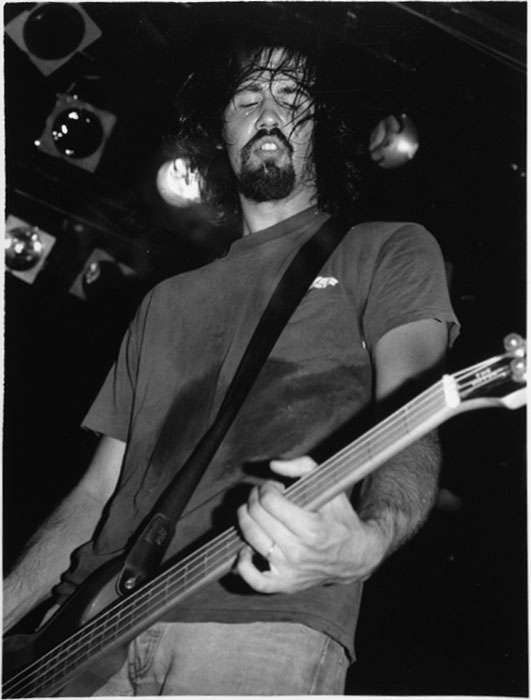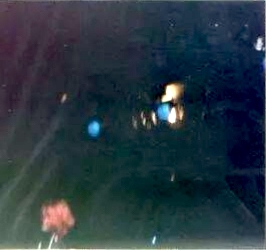 ---