June 11, 1991 - The Pompadour Rock & Roll Club, Salt Lake City, UT, US
LIVE NIRVANA Concert Chronology June 11, 1991 - The Pompadour Rock & Roll Club, Salt Lake City, UT, US
Artist
NIRVANA

Kurt Cobain (vocals, guitar)
Krist Novoselic (bass)
Dave Grohl (drums, backing vocals)
Crew
Craig Montgomery (tour manager & sound engineer)
Schedule
Load In

…:…

Soundcheck

…:…

Doors

20:00

NIRVANA Showtime

…:…

Dinosaur Jr. Showtime

…:…
Soundcheck
No Info
Set incomplete
Smells Like Teen Spirit
Set Range
Circulating Recordings
No Info
Uncirculated Recordings
SBD #1
The club's owner and soundman recorded the show.
Notes
There was some equipment problems, but it was a great concert with a killer set, according to a review.
Half of the crowd left after the Nirvana set.
Kurt did climb all over the lighting, hanging like a monkey while he was singing.
Press Reviews
Memorabilia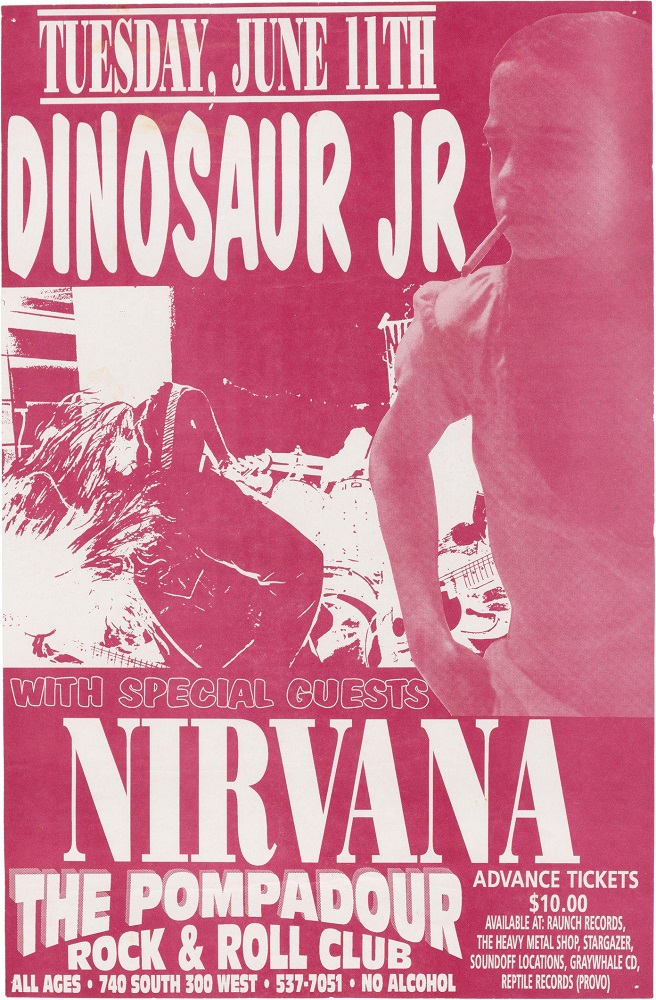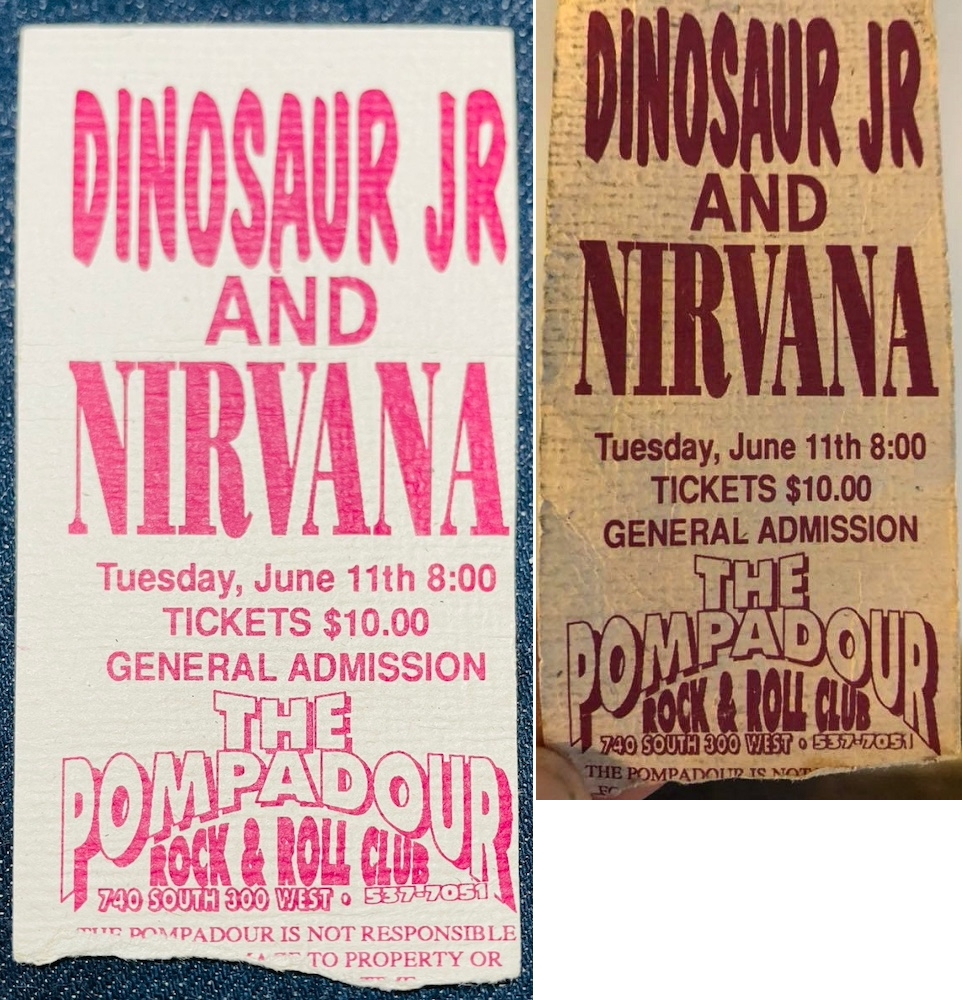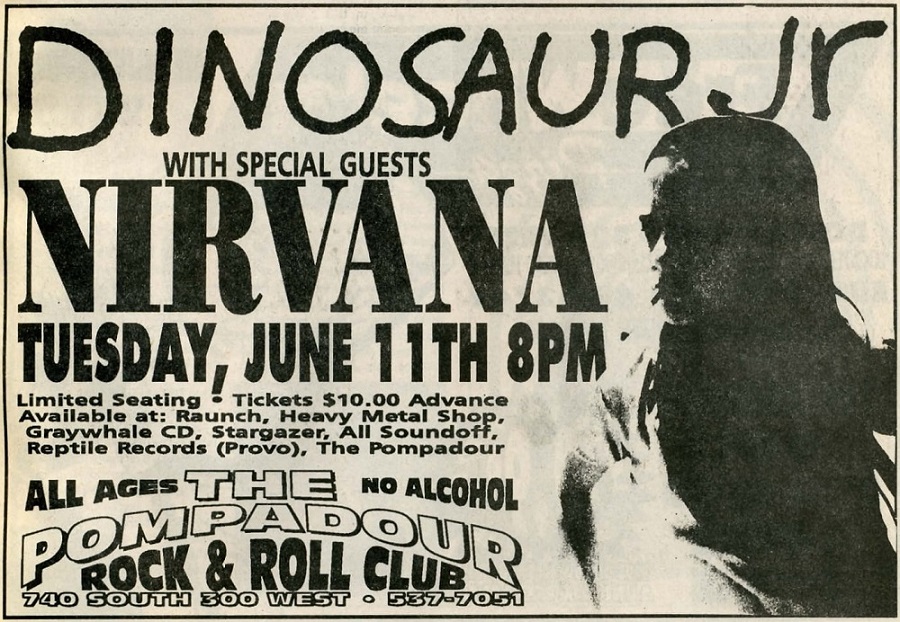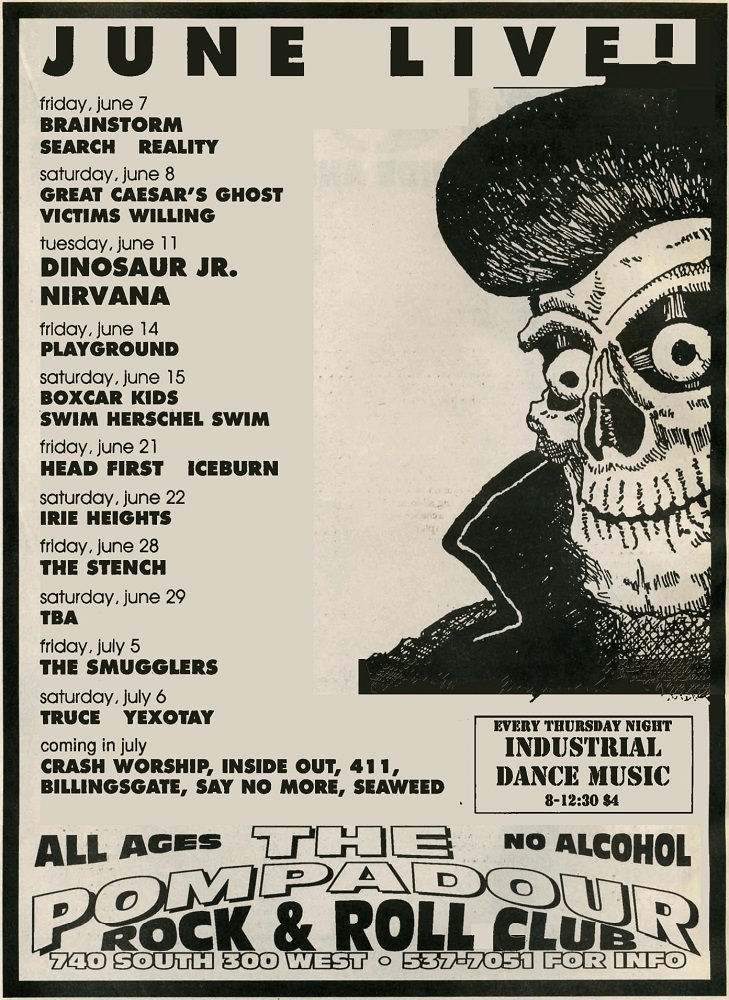 ---