December 31, 1990 - Satyricon, Portland, OR, US
LIVE NIRVANA Concert Chronology December 31, 1990 - Satyricon, Portland, OR, US
Artist
NIRVANA

Kurt Cobain (vocals, guitar)
Krist Novoselic (bass)
Dave Grohl (drums)
Crew
Craig Montgomery (sound engineer)
Schedule
Load In

…:…

Soundcheck

…:…

Doors

…:…

Roger Nusic Showtime

…:…

Thrillhammer Showtime

…:…

Caustic Soda Showtime

…:…

Hitting Birth Showtime

…:…

NIRVANA Showtime

…:…
Soundcheck
No Info
Set incomplete
Aneurysm

About A Girl

Been A Son

Negative Creep

D-7
Set Range
Circulating Recordings
No Info
Uncirculated Recordings
AUD #1 Incomplete
It is rumored that a 5-song recording exists.
Notes
The venue had given out free bottles of champagne to celebrate the new year. During the opening bands' sets, numerous bottles had been thrown against the wall behind the stage, creating a blanket of glass on the stage. When Nirvana came onstage, Krist swept away some of the glass, then took his shoes off to play.
The band opened with "Aneurysm," according to an attendee.
Press Reviews
Memorabilia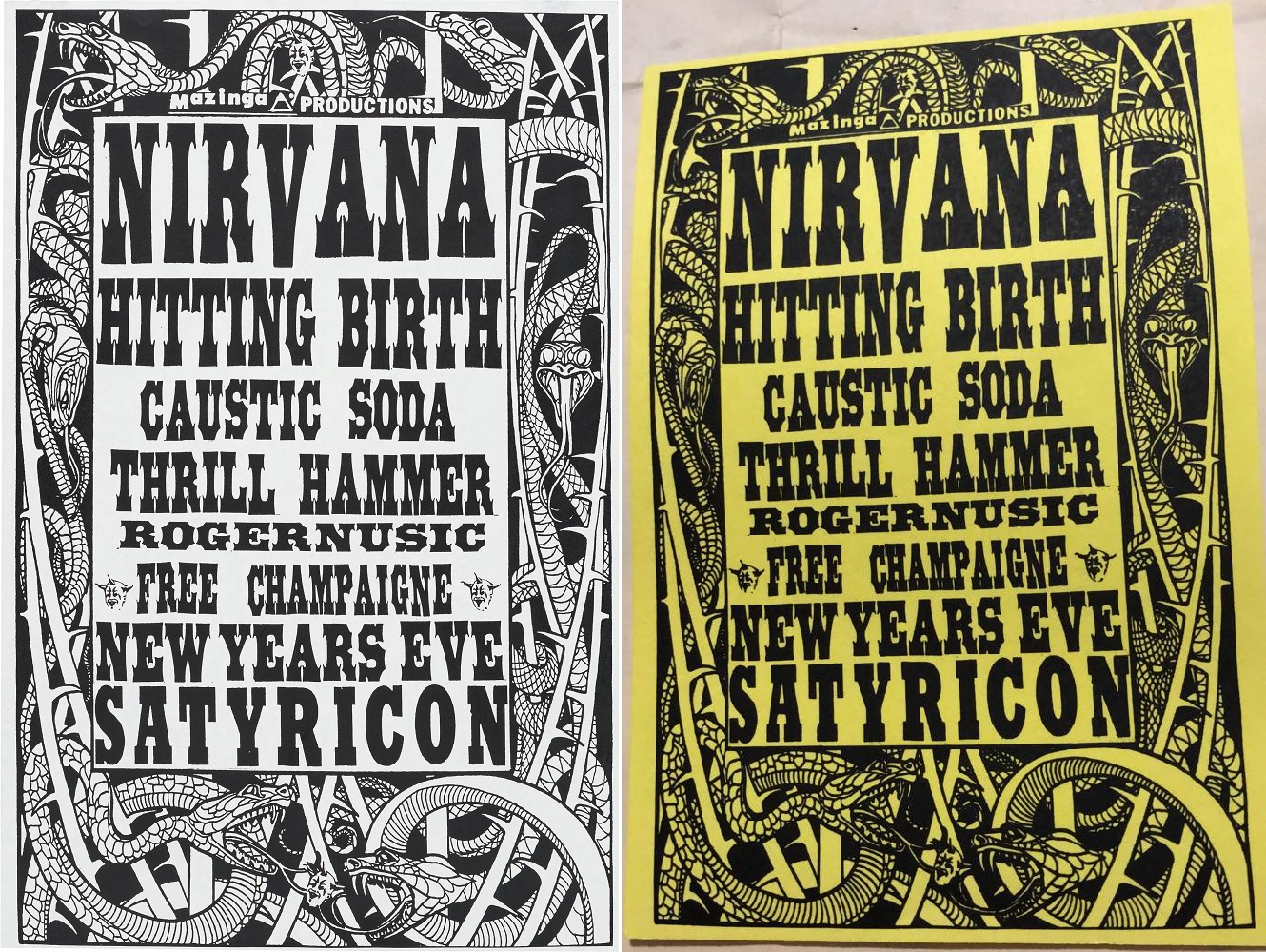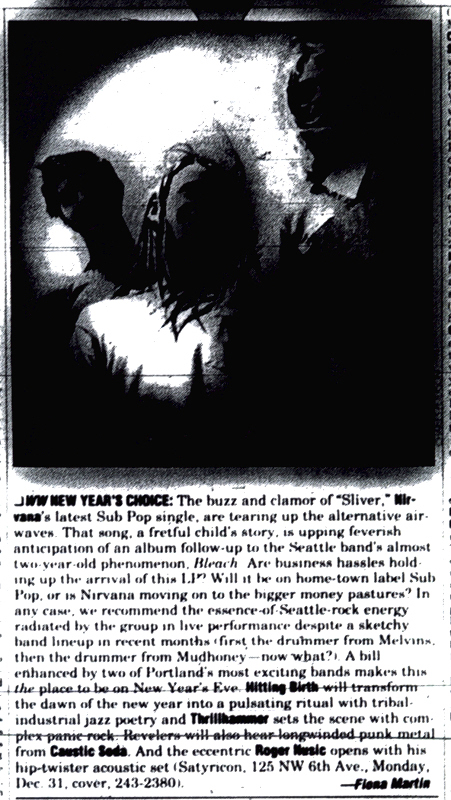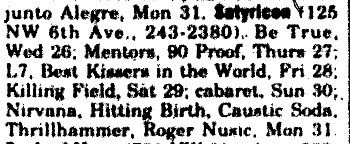 ---