October 29, 1990 - The Waterfront, Norwich, UK
LIVE NIRVANA Concert Chronology October 29, 1990 - The Waterfront, Norwich, UK
Artist
NIRVANA

Kurt Cobain (vocals, guitar)
Krist Novoselic (bass)
Dave Grohl (drums)
Crew
Alex MacLeod (tour manager)
Craig Montgomery (sound engineer)
Ian Beveridge (monitor engineer)
Schedule
Load In

…:…

Soundcheck

…:…

Doors

19:30

Jacob's Mouse Showtime

…:…

L7 Showtime

…:…

NIRVANA Showtime

…:…
Soundcheck
No Info
Set incomplete
Spank Thru

Cherry Bomb
Set Range
Circulating Recordings
Equipment:

Unknown > Unknown

Lowest Generation:

??

Length / Sound Quality:

14 sec / ??

Notes:

• Amateur video, shot from the stage.
• A clip posted in youtube of Krist doing a jam on his bass.
• It is unknown if more footage was shot.
Uncirculated Recordings
No Info
Notes
During the encore, L7 came onstage with Nirvana, according to the promoter. According to multiple atendees, they may have played a cover of The Runaways' "Cherry Bomb" together. A member of L7, probably Dee Plakas, sat on Dave's lap and they both drummed.
They may have played "Spank Thru" together, according to an attendee.
Press Reviews
Memorabilia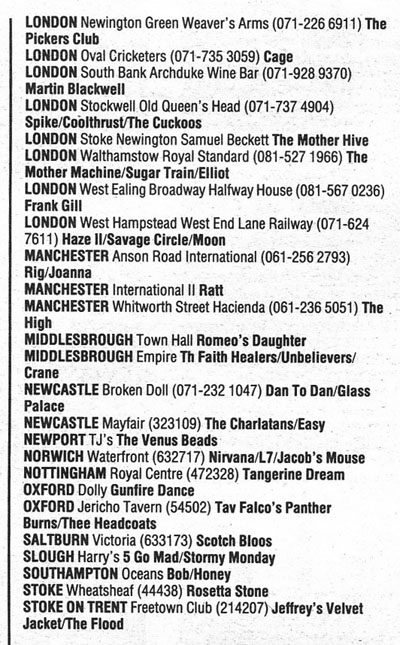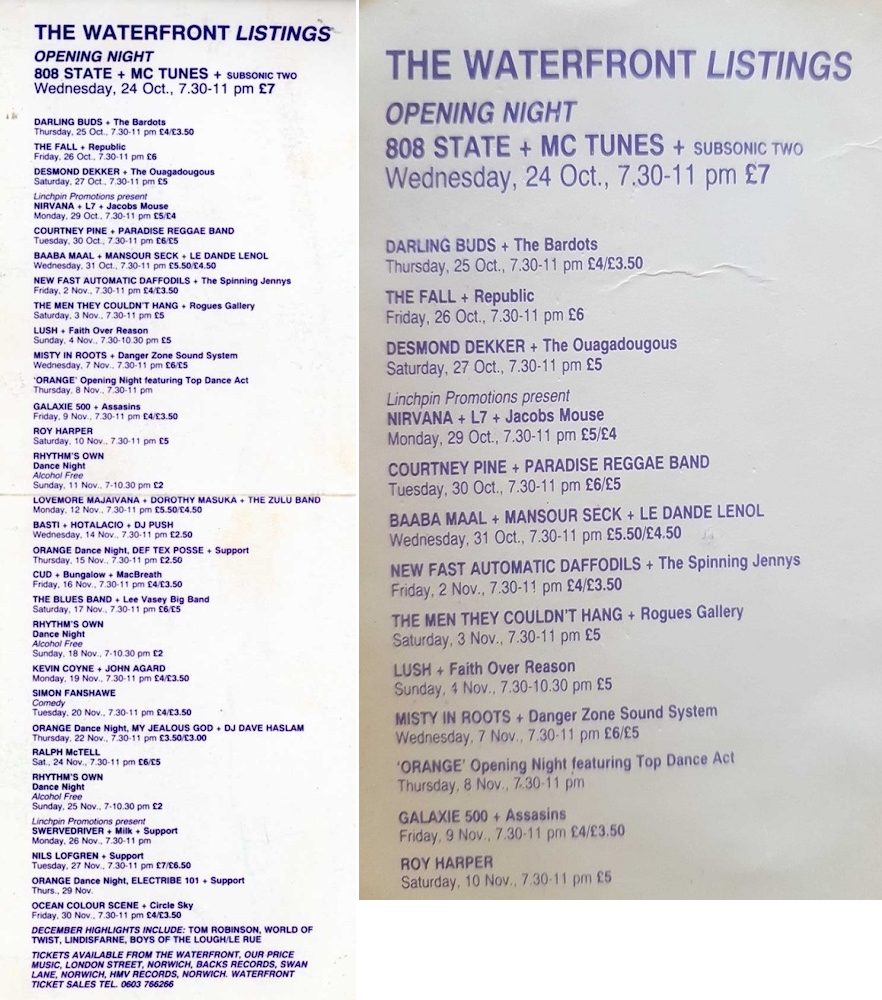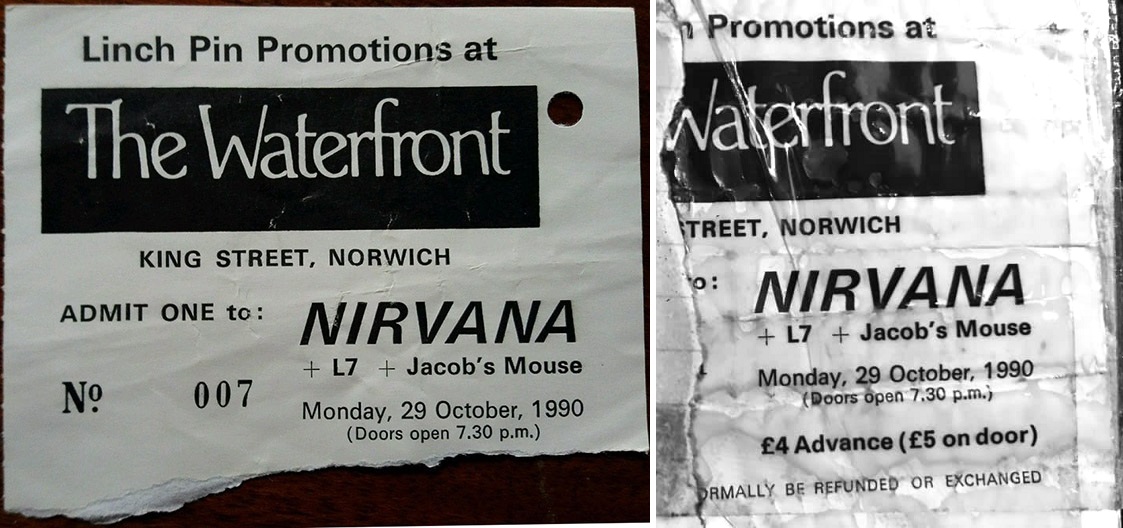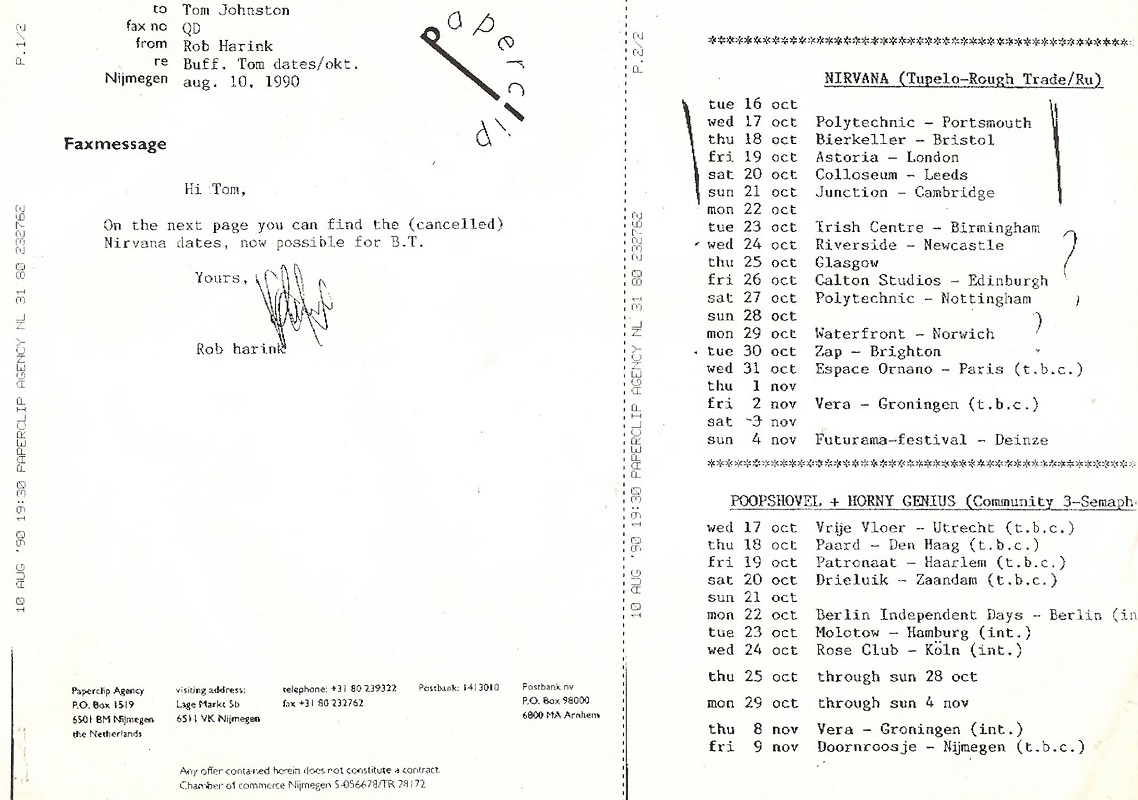 Images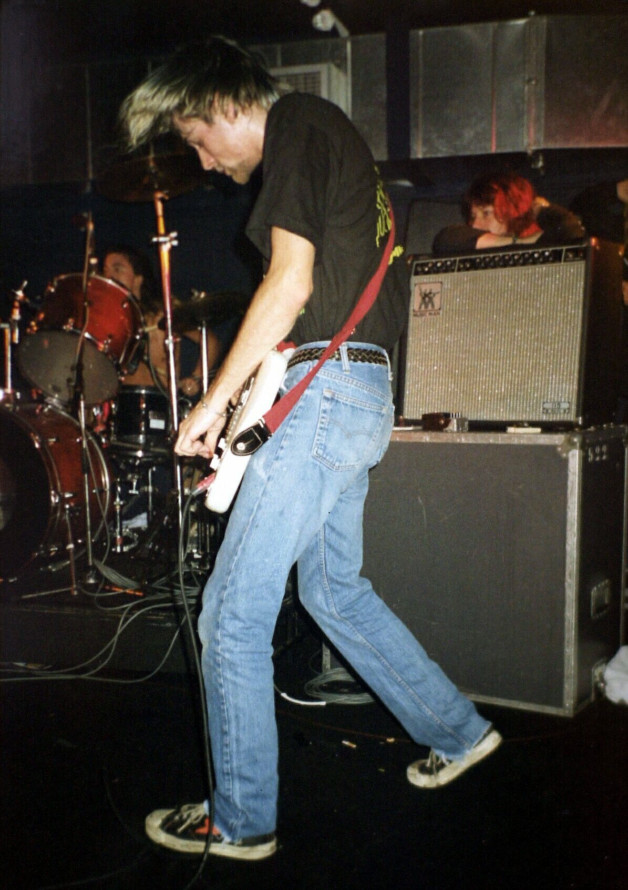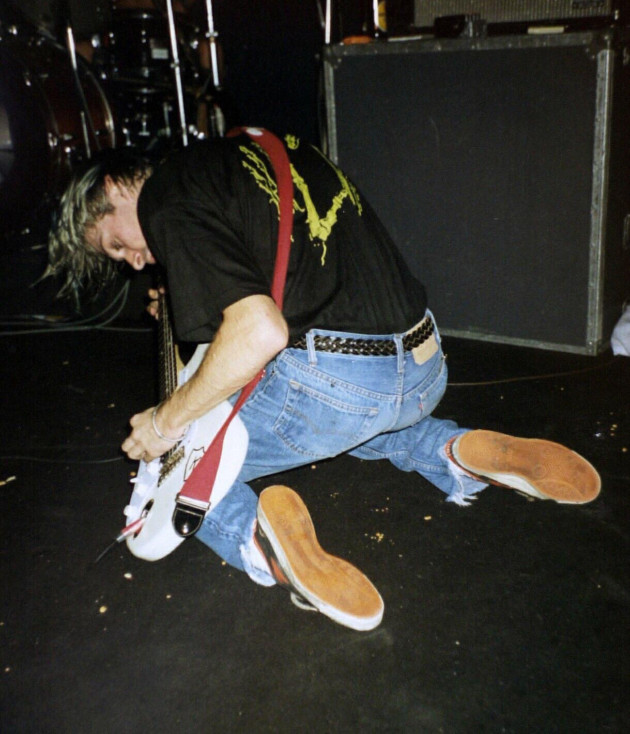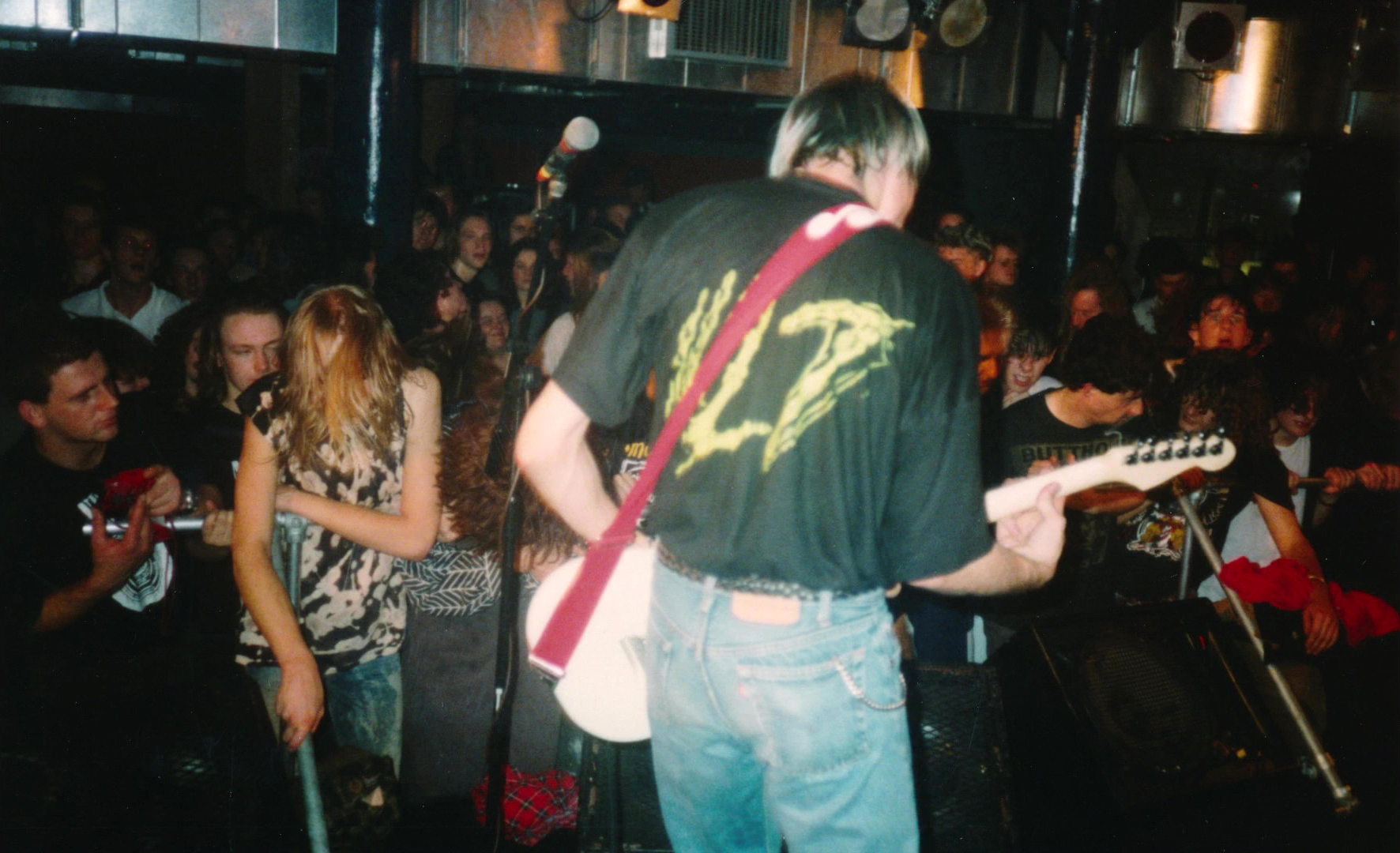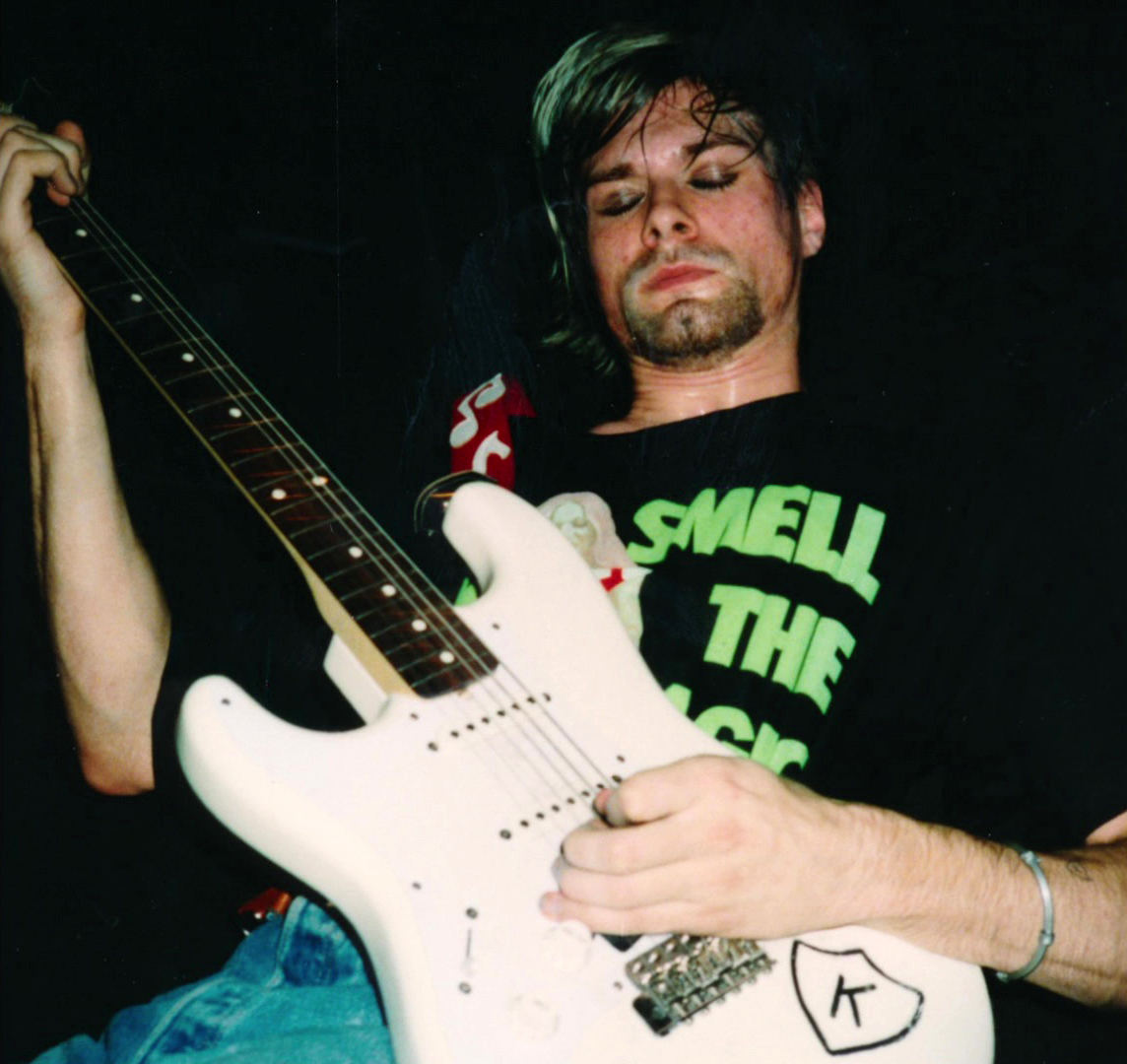 ---