October 26, 1990 - Calton Studios, Edinburgh, UK
LIVE NIRVANA Concert Chronology October 26, 1990 - Calton Studios, Edinburgh, UK
Artist
NIRVANA

Kurt Cobain (vocals, guitar)
Krist Novoselic (bass)
Dave Grohl (drums)
Crew
Alex MacLeod (tour manager)
Craig Montgomery (sound engineer)
Ian Beveridge (monitor engineer)
Schedule
Load In

…:…

Soundcheck

…:…

Doors

20:00

Shonen Knife Showtime

…:…

The Vaselines Showtime

…:…

NIRVANA Showtime

…:…

L7 Showtime

…:…
Soundcheck
No Info
Set
Blew

Been A Son

Negative Creep

Stain

Spank Thru

Breed

Lithium

About A Girl

Floyd The Barber

Polly

Love Buzz

Scoff

Molly's Lips

Son Of A Gun

D-7

School
Set Range
Circulating Recordings
Equipment:

Unknown > Unknown

Lowest Generation:

ANA(2) > FLAC

Length / Sound Quality:

54 min / 8.0

Notes:

• Has a small cut in "Son Of A Gun".
Uncirculated Recordings
AMT #1
In a letter to Eugene Kelly of The Vaselines, Kurt wrote, "I had a really fine time at the show we played together. The video turned out good".
Notes
Krist was very drunk during the concert.
Press Reviews
Memorabilia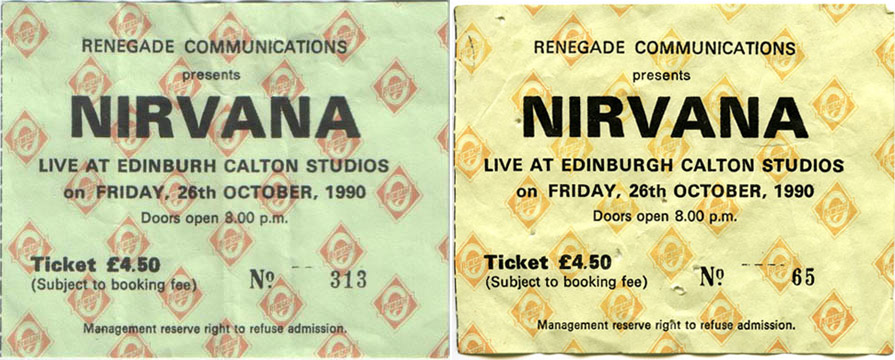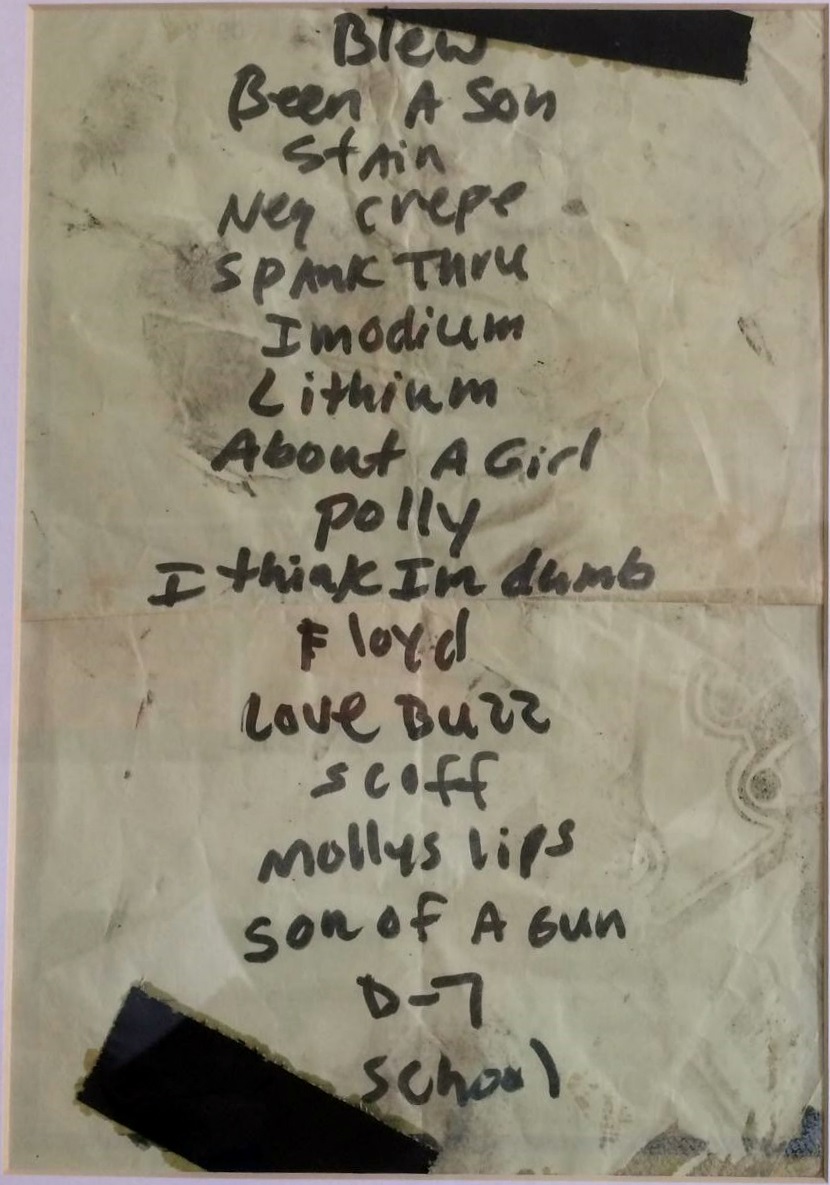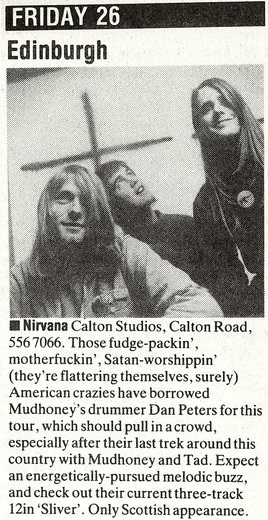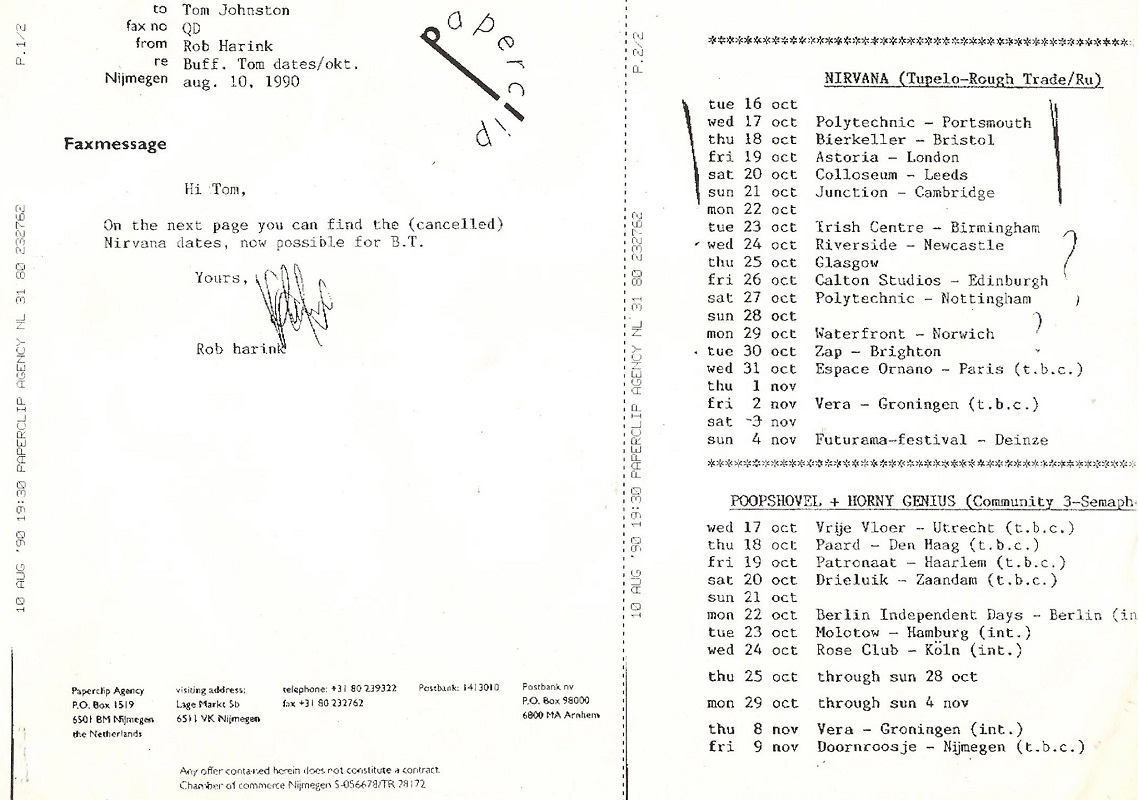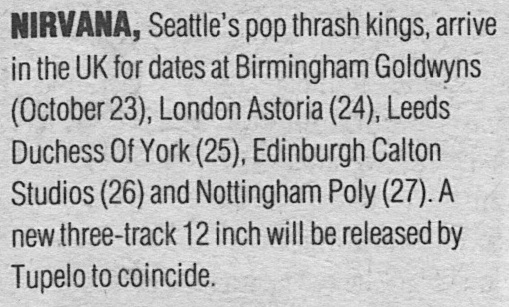 ---