August 25, 1990 - New York Theatre, Vancouver, BC, CA
LIVE NIRVANA Concert Chronology August 25, 1990 - New York Theatre, Vancouver, BC, CA
Artist
NIRVANA

Kurt Cobain (vocals, guitar)
Krist Novoselic (bass)
Dale Crover (drums)
Schedule
Load In

…:…

Soundcheck

…:…

Doors

19:00

STP Showtime

…:…

NIRVANA Showtime

…:…

Sonic Youth Showtime

…:…
Soundcheck
No Info
Set incomplete
Floyd The Barber

Dive

In Bloom

Breed

Lithium

Stay Away

Blew
Set Range
Circulating Recordings
No Info
Uncirculated Recordings
AUD #1
It is rumored that the show was recorded.
AUD #2
During the Sonic Youth set, someone saw a older hippy who looked like he was straight out of a Grateful Dead concert holding up a boom mic in the back, so it's possible that Nirvana's set was recorded as well.
AMT #1
Someone saw a person taping the concert from the balcony.
Notes
This was the last show with Dale Crover on drums.
They played for about 40 minutes.
Kurt Cobain started the show with major feedback walking back and forth to his amp holding up with guitar and during the end of the concert he jumped into the audience.
Press Reviews
Memorabilia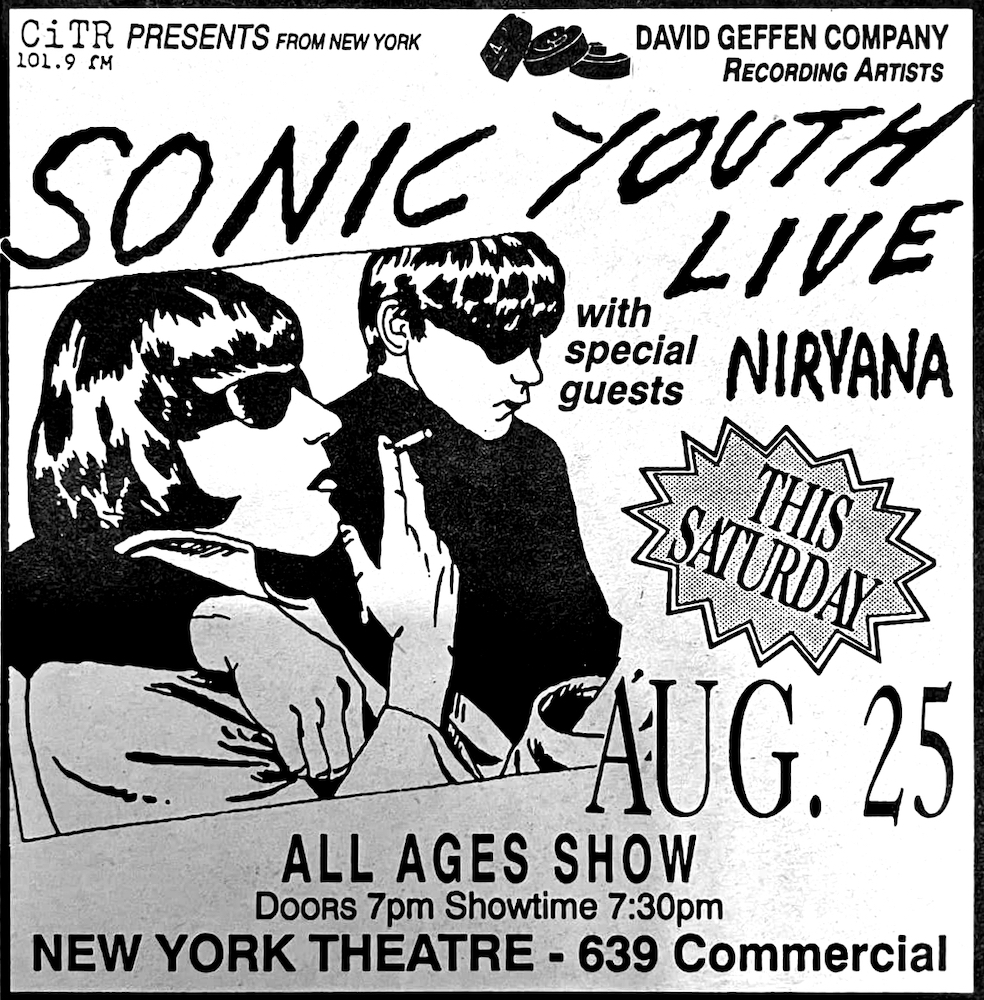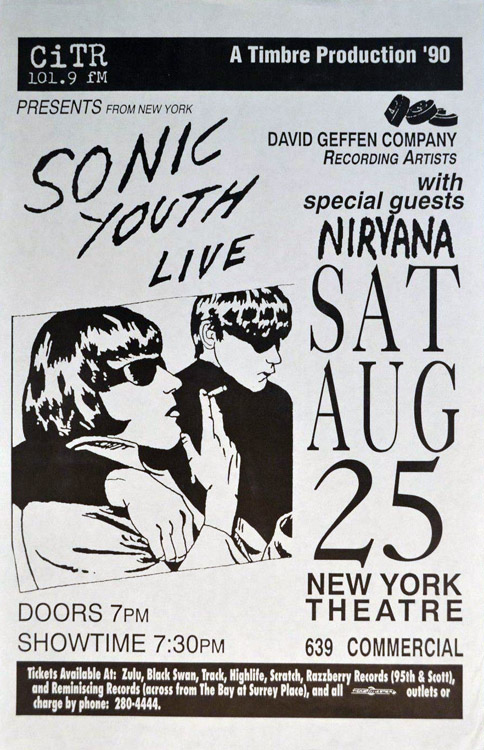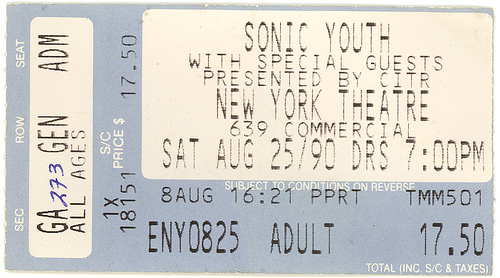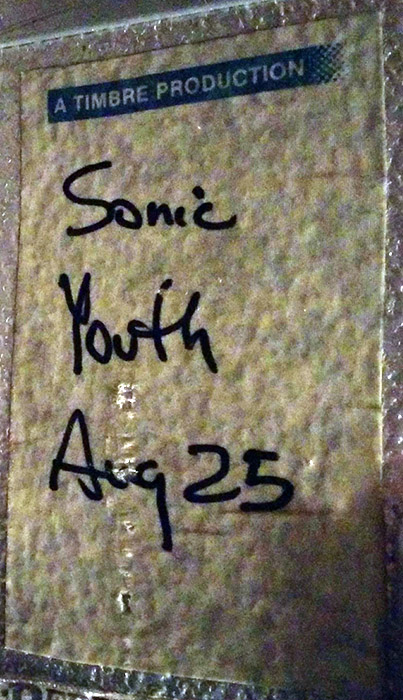 Images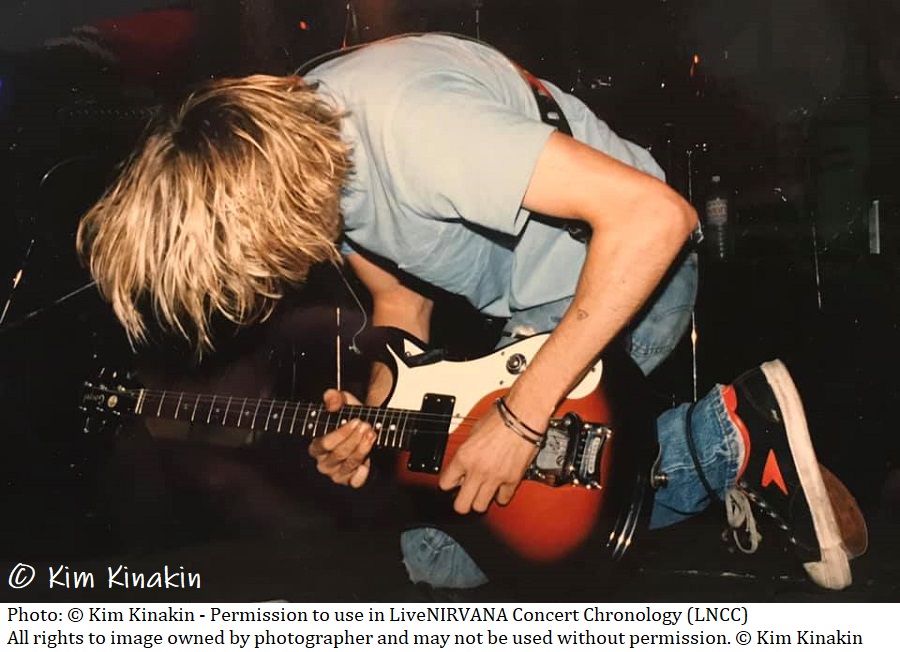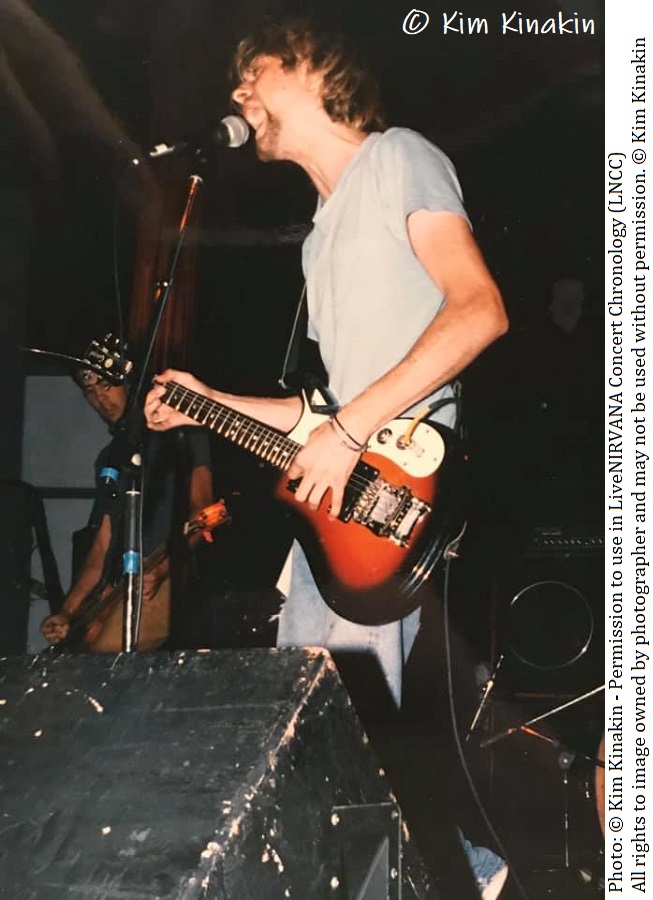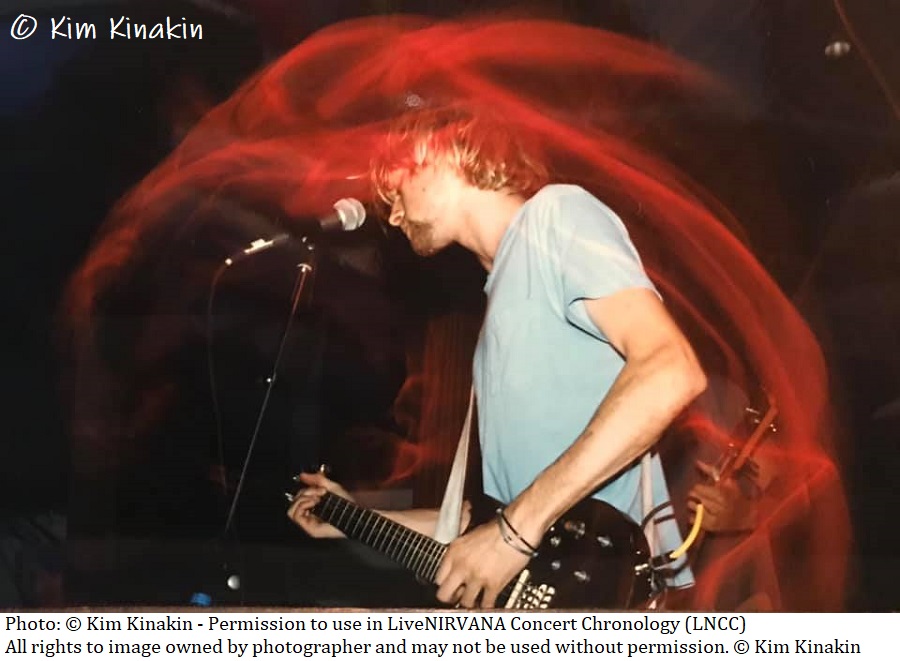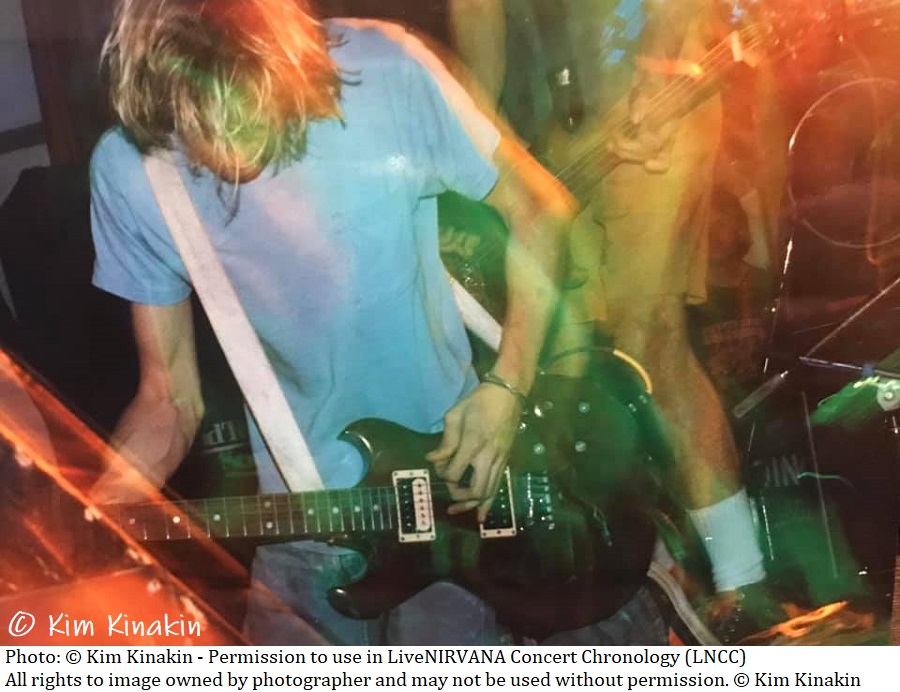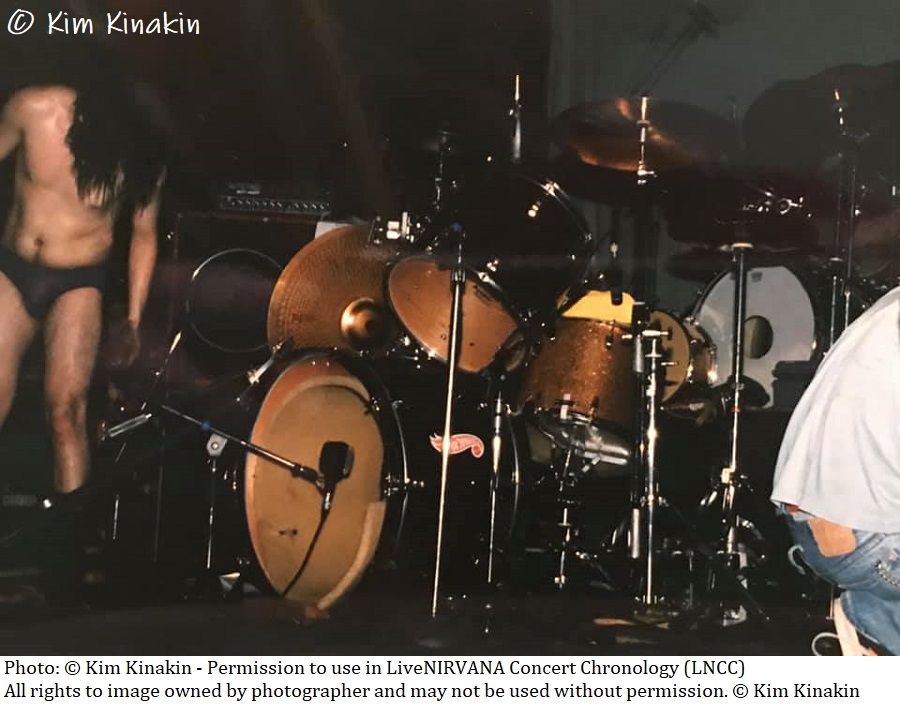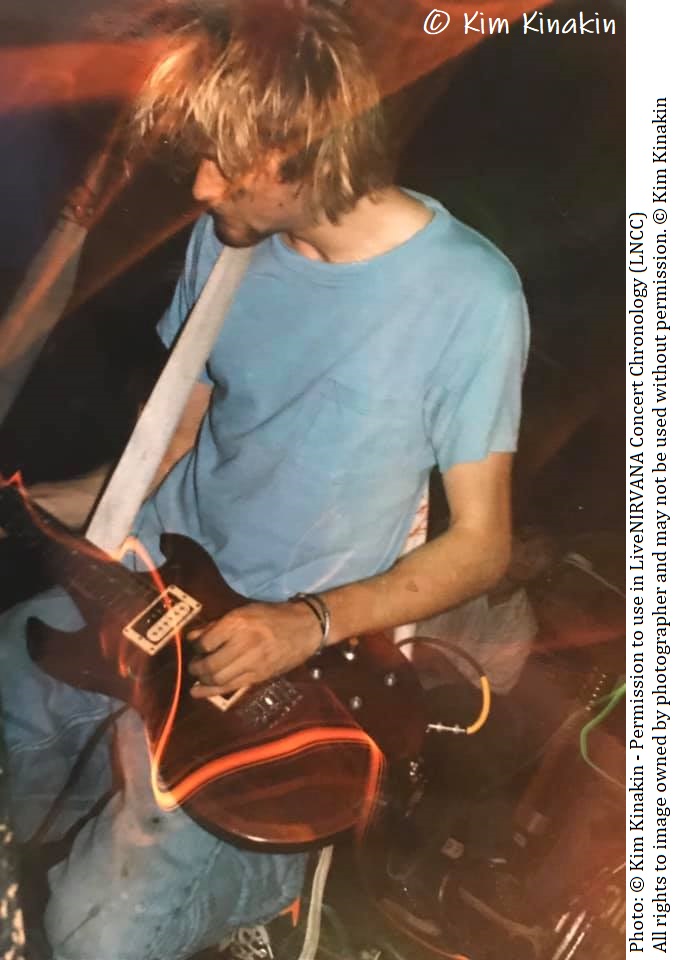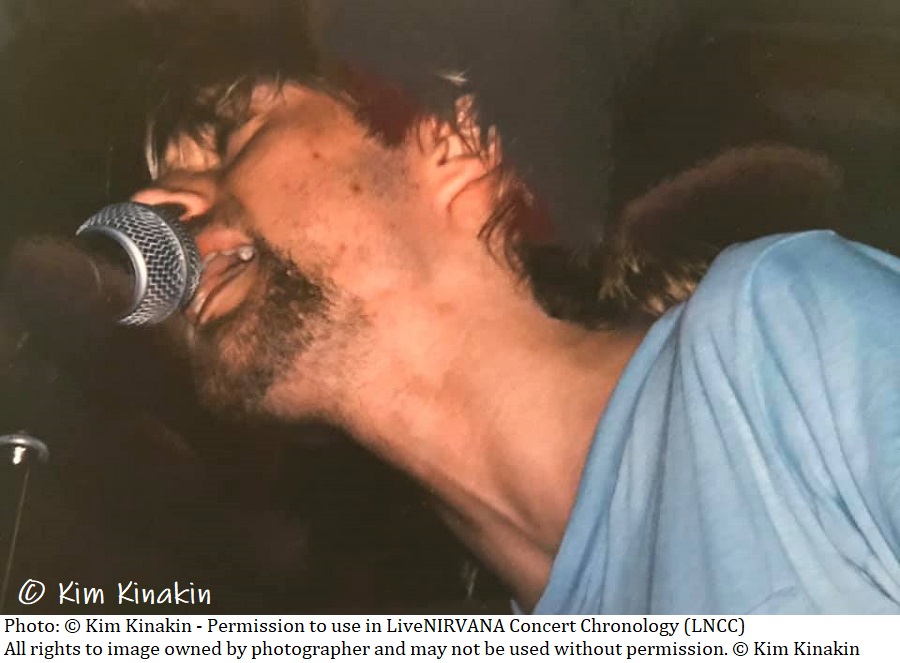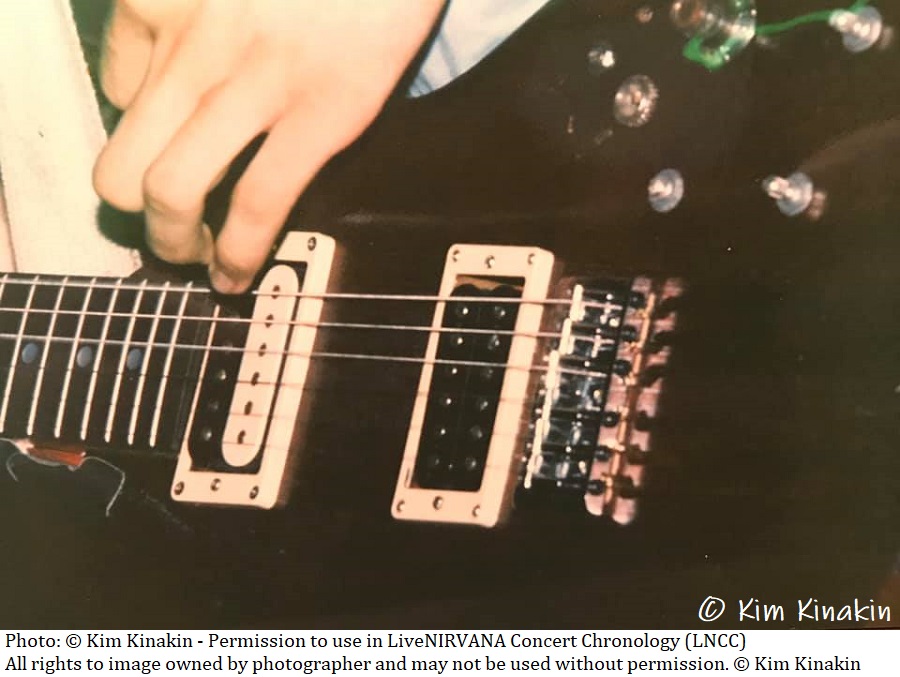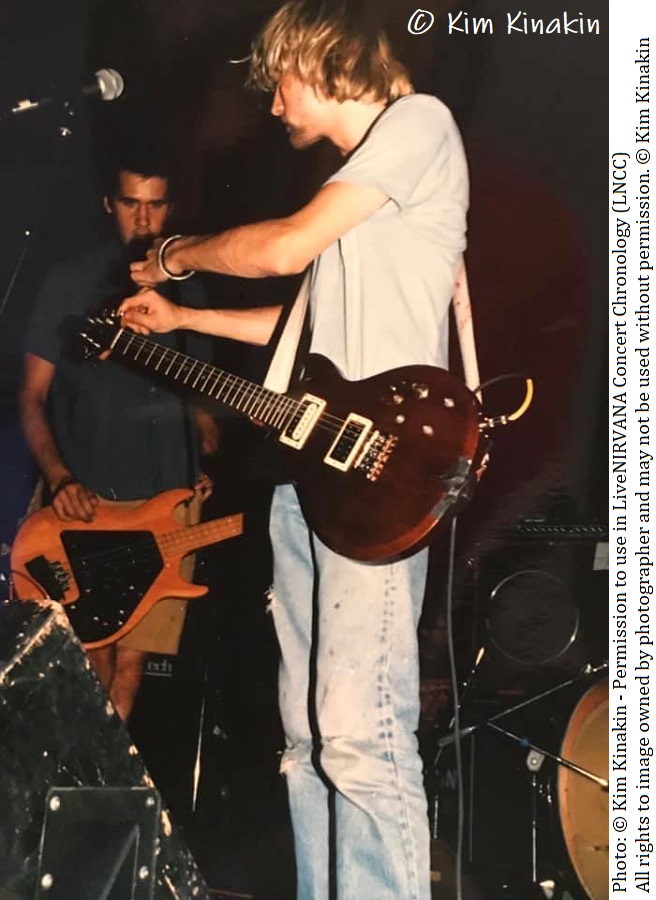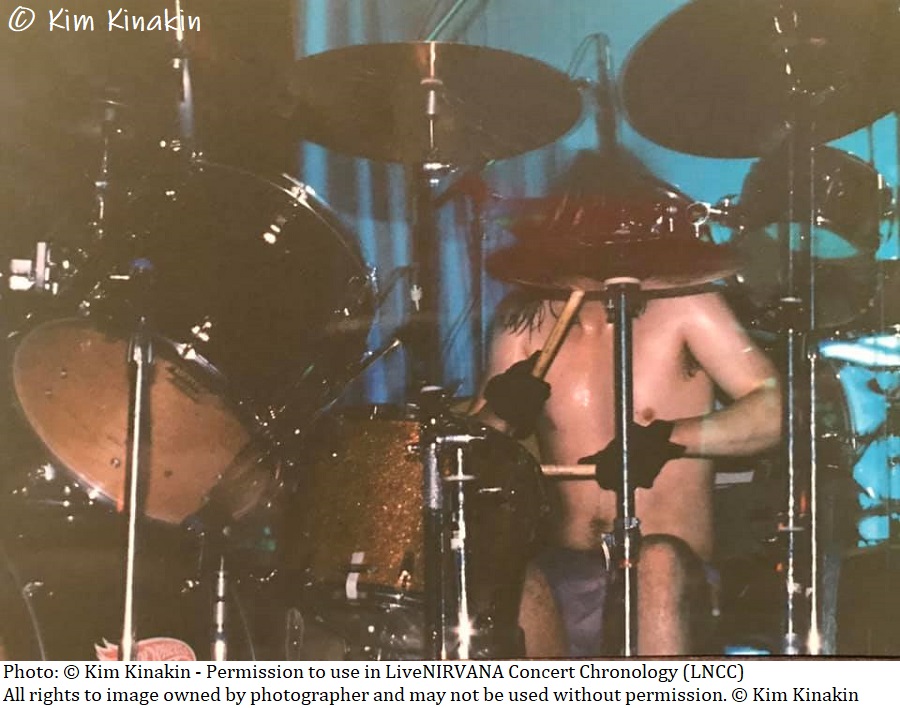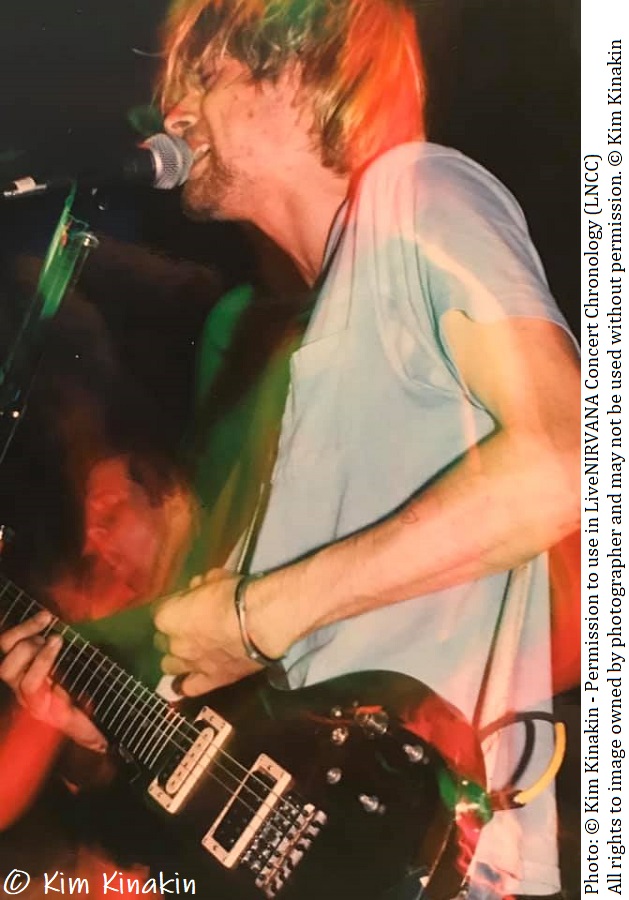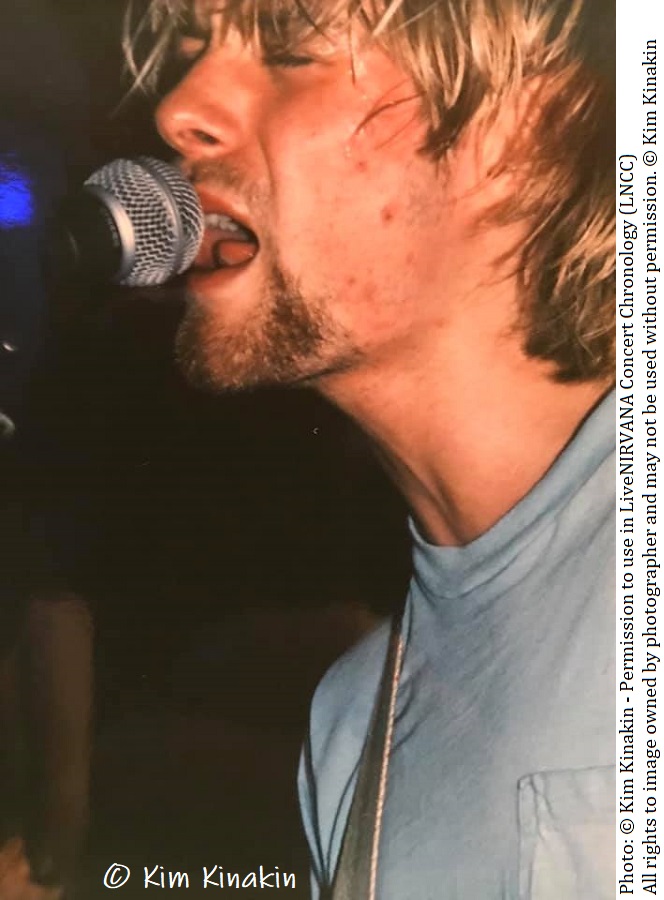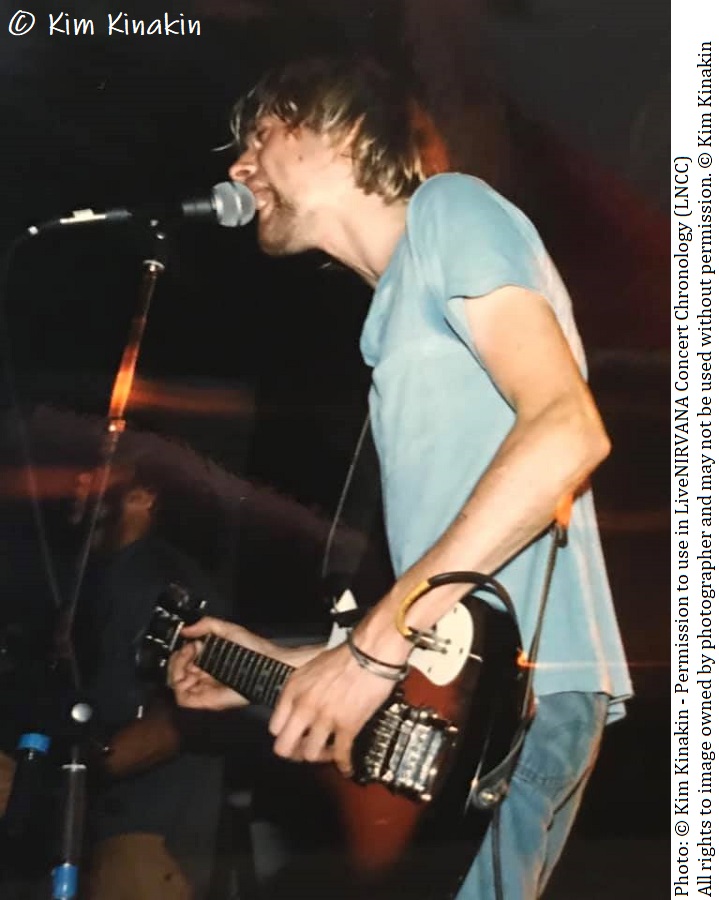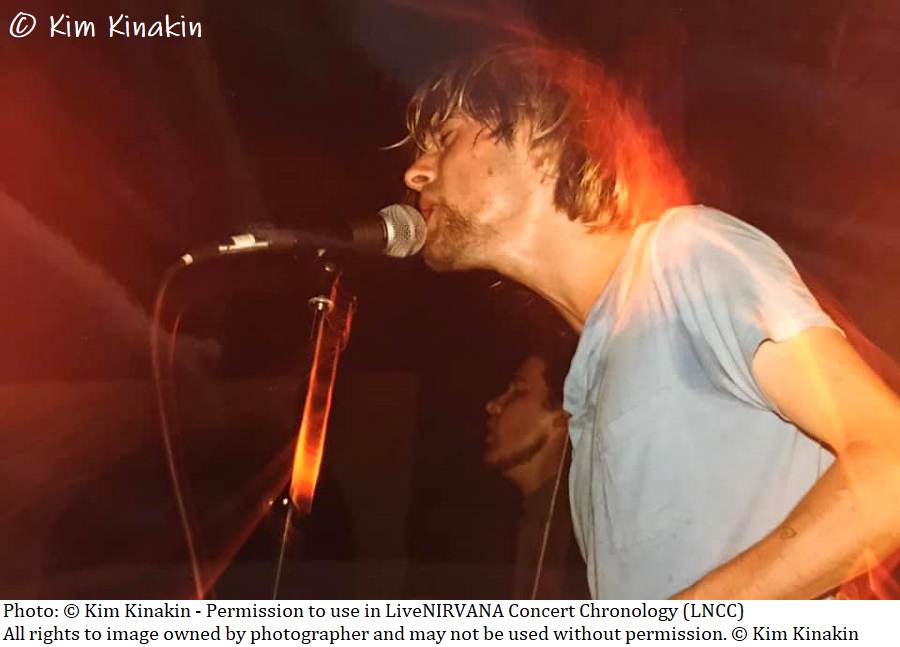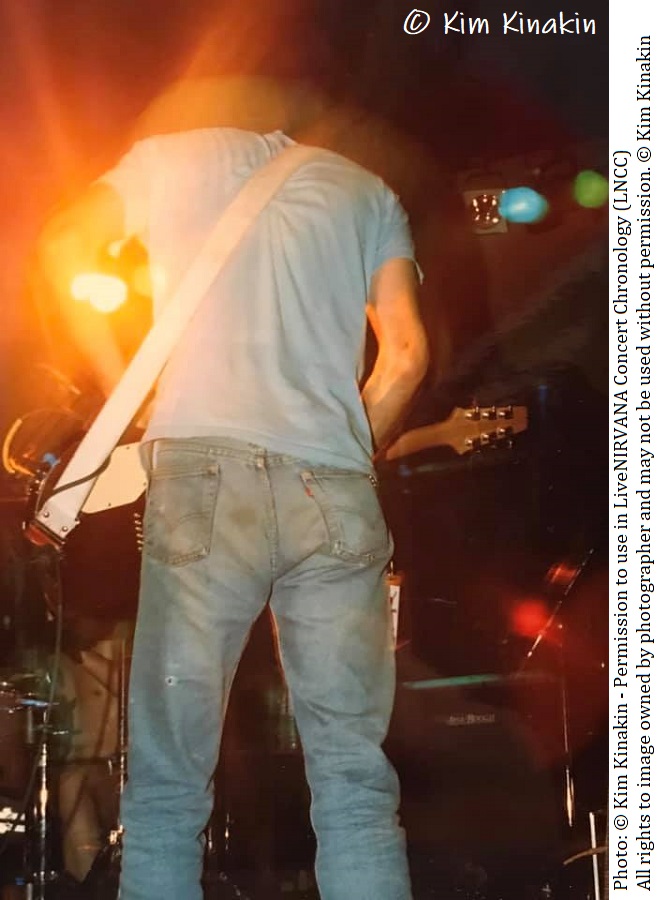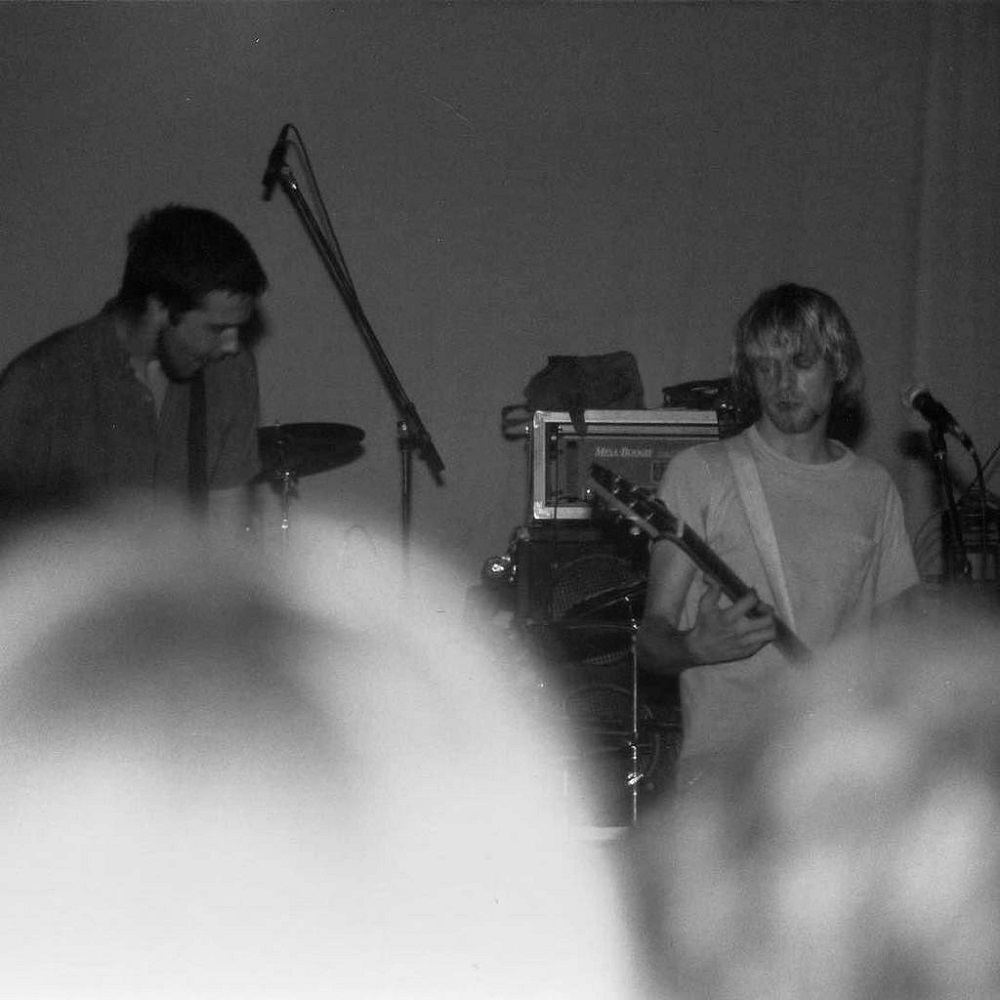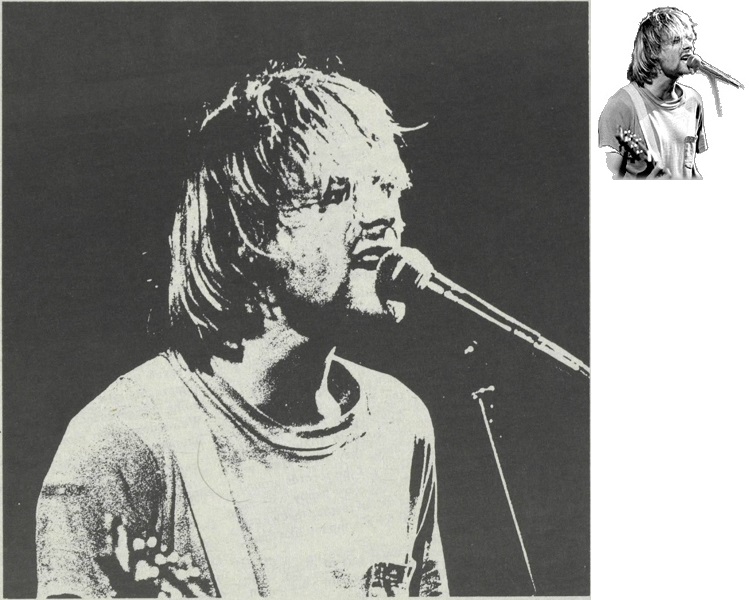 ---