August 21, 1990 - Warfield Theatre, San Francisco, CA, US
LIVE NIRVANA Concert Chronology August 21, 1990 - Warfield Theatre, San Francisco, CA, US
Artist
NIRVANA

Kurt Cobain (vocals, guitar)
Krist Novoselic (bass)
Dale Crover (drums)
Schedule
Load In

…:…

Soundcheck

…:…

Doors

19:00

STP Showtime

…:…

NIRVANA Showtime

…:…

Sonic Youth Showtime

…:…
Soundcheck
No Info
Set
No Info
Set Range
Circulating Recordings
No Info
Uncirculated Recordings
AUD #1
A recording of the Sonic Youth set is circulating, so it is possible that the Nirvana set was recorded as well.
Notes
The show was excellent, according to Dale Crover, who also noted that there were "some good Cobain acrobatics into the audience."
When the curtain went up, Kurt turned his back as they began to play and started slowly walking backwards towards the lip of the stage, until falling off into the pit while still playing.
At the end of the concert Kurt jumped into the audience.
Press Reviews
Memorabilia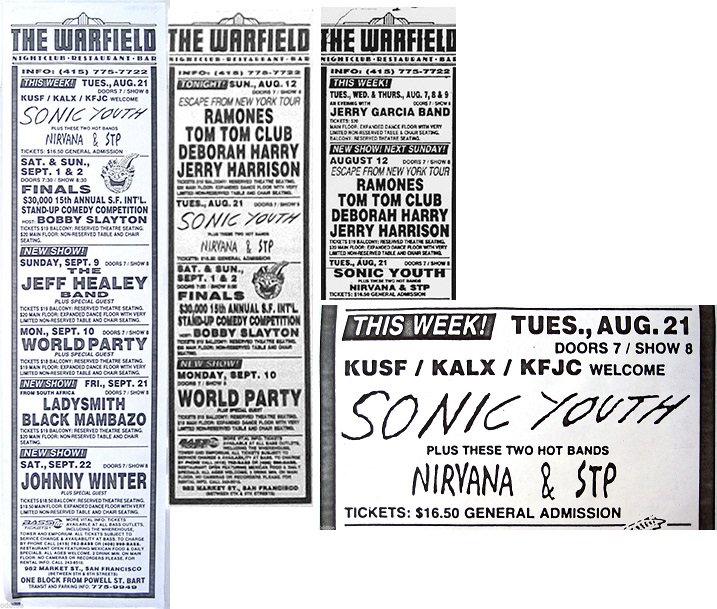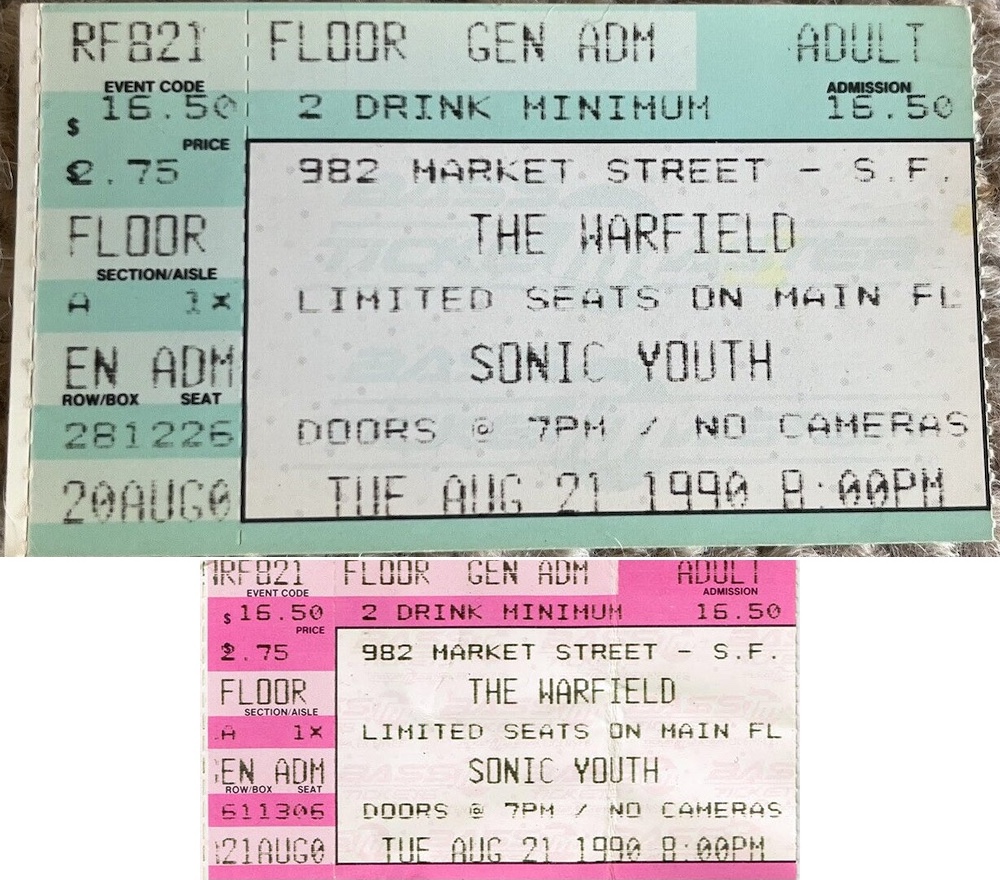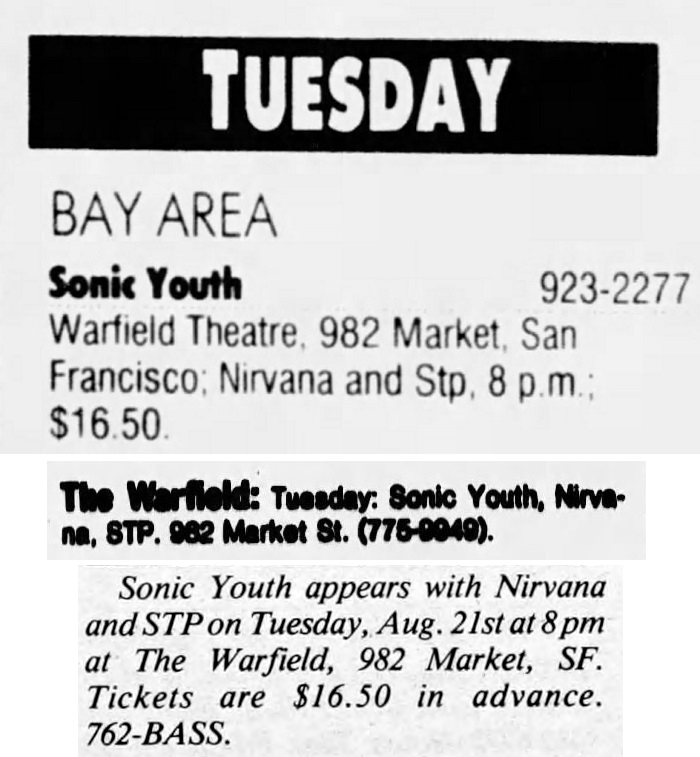 ---