April 29, 1990 - 9:30 Club, Washington, DC, US
LIVE NIRVANA Concert Chronology April 29, 1990 - 9:30 Club, Washington, DC, US
Artist
NIRVANA

Kurt Cobain (vocals, guitar)
Krist Novoselic (bass, vocals)
Chad Channing (drums)
Schedule
Load In

…:…

Soundcheck

…:…

Doors

20:00

Thud Showtime

…:…

NIRVANA Showtime

…:…

Loop Showtime

…:…
Soundcheck
No Info
Set incomplete
School

Floyd The Barber

Novoselic briefly on vocals

Love Buzz

Dive

Spank Thru

Breed

Scoff

About A Girl

In Bloom

Big Cheese

Polly

Been A Soon

Stain

Negative Creep

Blew
Set Range
Circulating Recordings
Equipment:

Unknown > Unknown

Lowest Generation:

ANA(2) > DAT(1) > FLAC

Length / Sound Quality:

35 min / 7.5

Notes:

• In September 2002 an ANA(2) > DAT(1) upgrade surfaced, replacing older ANA(3) copies.
• "Scoff" cuts out, missing "About A Girl", according to the Handwritten setlist and it is unclear if any more was played after "Polly", which is the last song on this source.
Uncirculated Recordings
No Info
Notes
Krist sang part of "Floyd The Barber."
The incomplete set above comes from the band's handwritten setlist.
Press Reviews
Memorabilia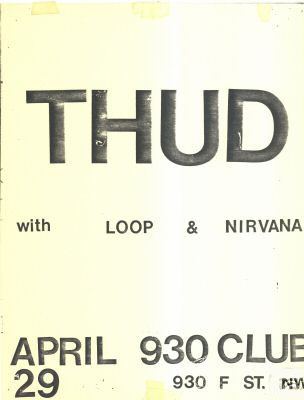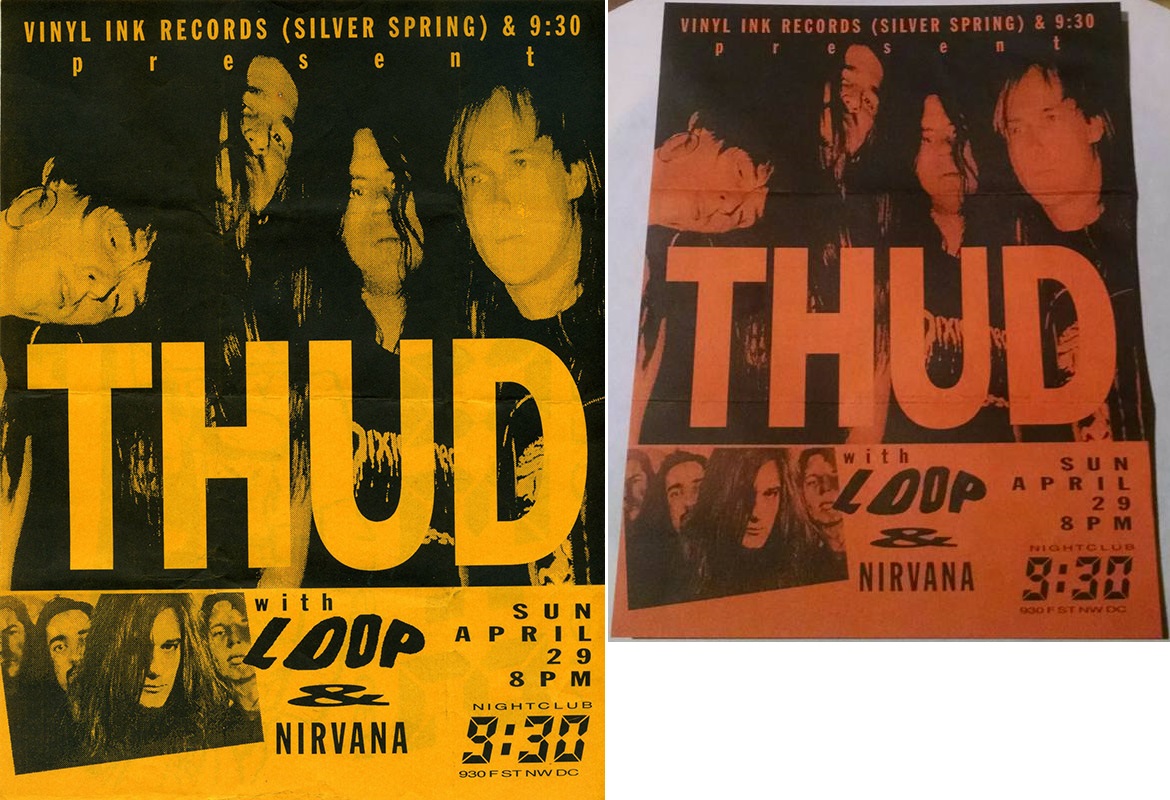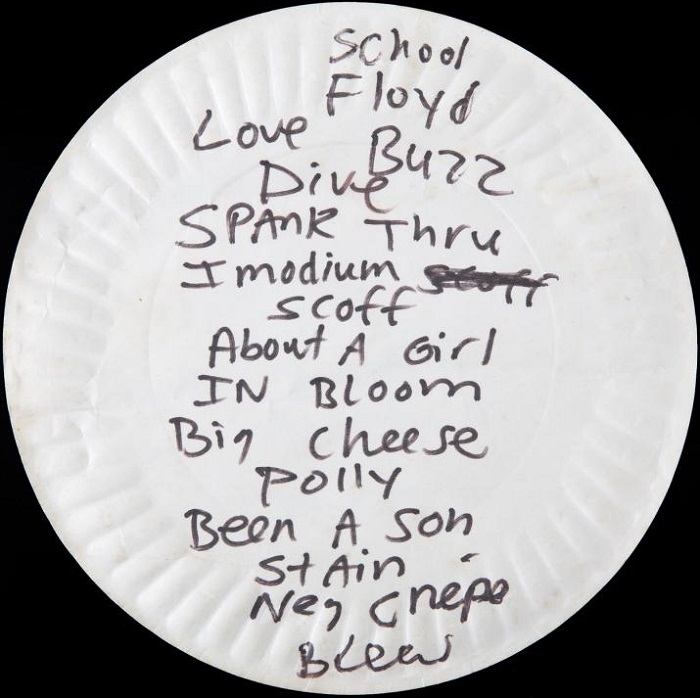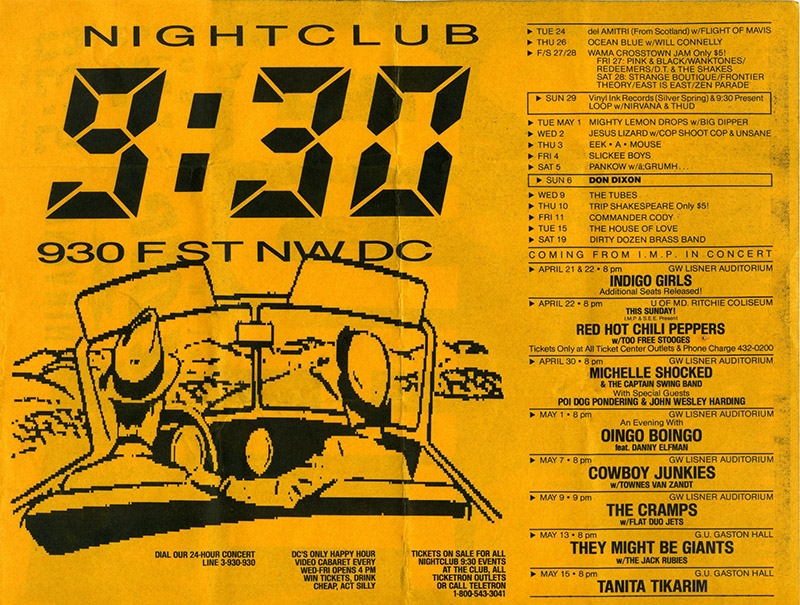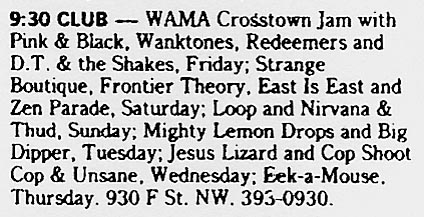 ---