February 14, 1990 - Rough Trade Records, San Francisco, CA, US
LIVE NIRVANA Concert Chronology February 14, 1990 - Rough Trade Records, San Francisco, CA, US
Artist
NIRVANA

Kurt Cobain (vocals, guitar)
Krist Novoselic (bass)
Chad Channing (drums)

Tad Doyle (vocals, guitar)
Gary Thorstensen (guitar)
Kurt Danielson (bass)
Schedule
Load In

…:…

Soundcheck

…:…

Doors

…:…

NIRVANA Showtime

…:…
Soundcheck
No Info
Set incomplete
Love Buzz

Sweet Home Alabama
Set Range
Circulating Recordings
No Info
Uncirculated Recordings
No Info
Notes
This was a full-band record store performance.
"Tad [Doyle] came up and sang one of our songs, but I have no idea what song it may have been," according to Chad.
Photos show other members of Tad playing with the band as well.
At one point during the song "Sweet Home Alabama," Kurt did a guitar solo from Tad's shoulders.
Press Reviews
Images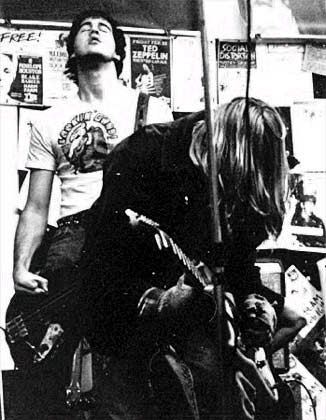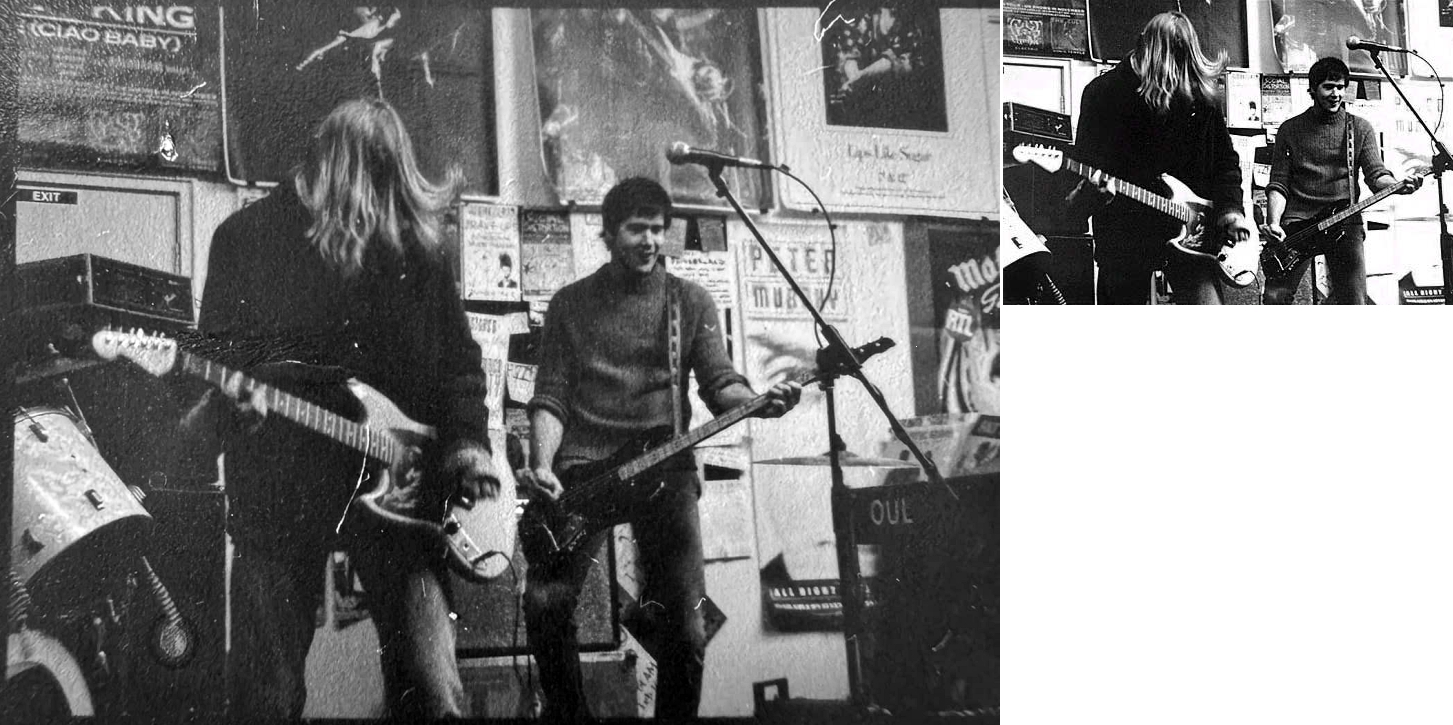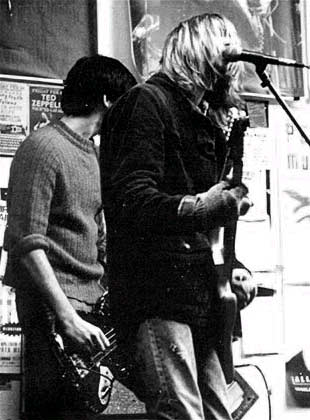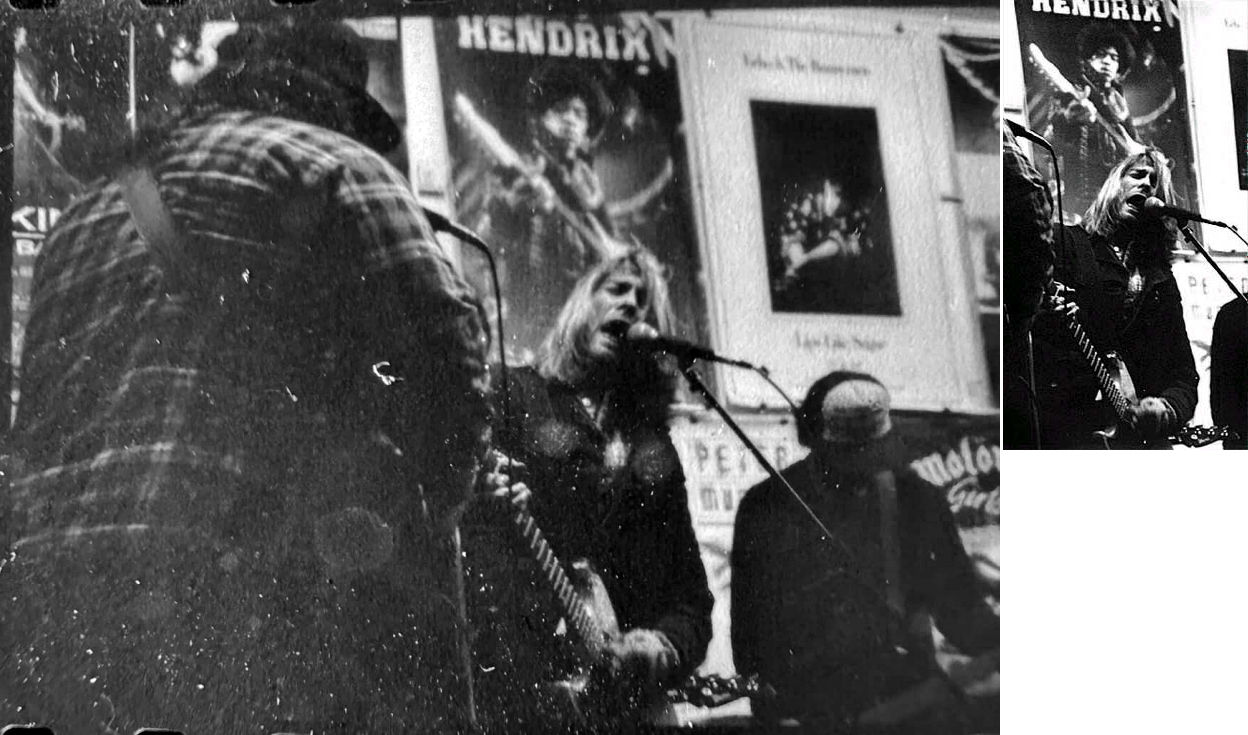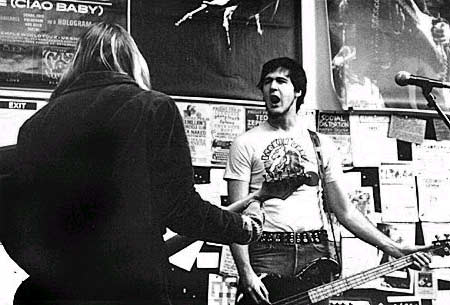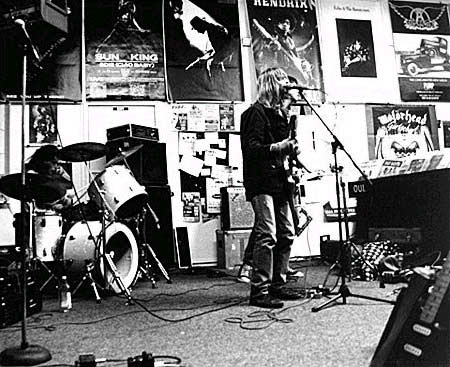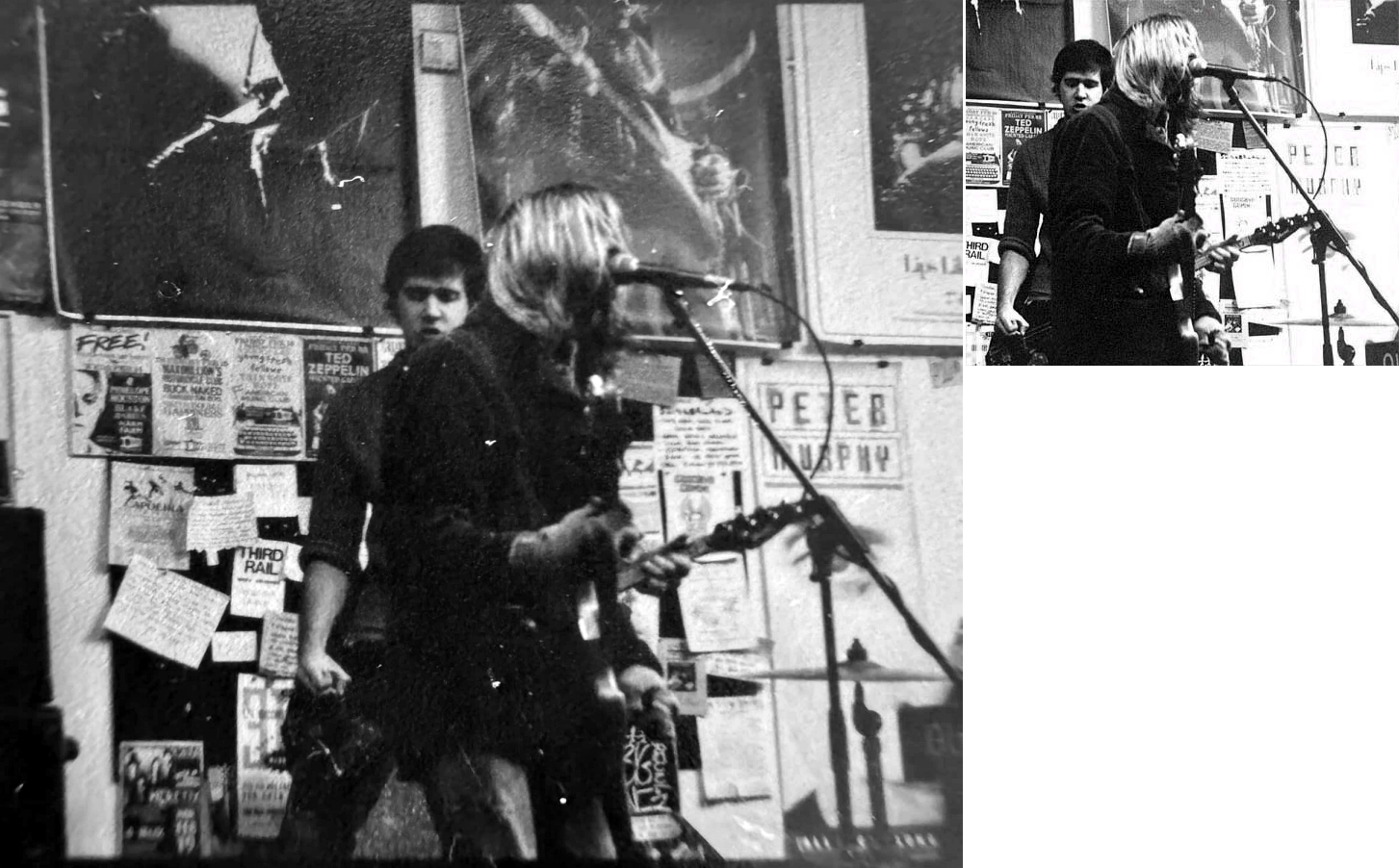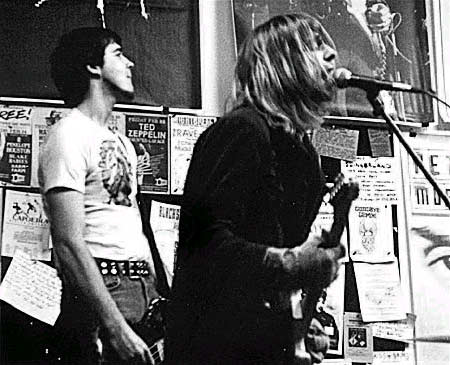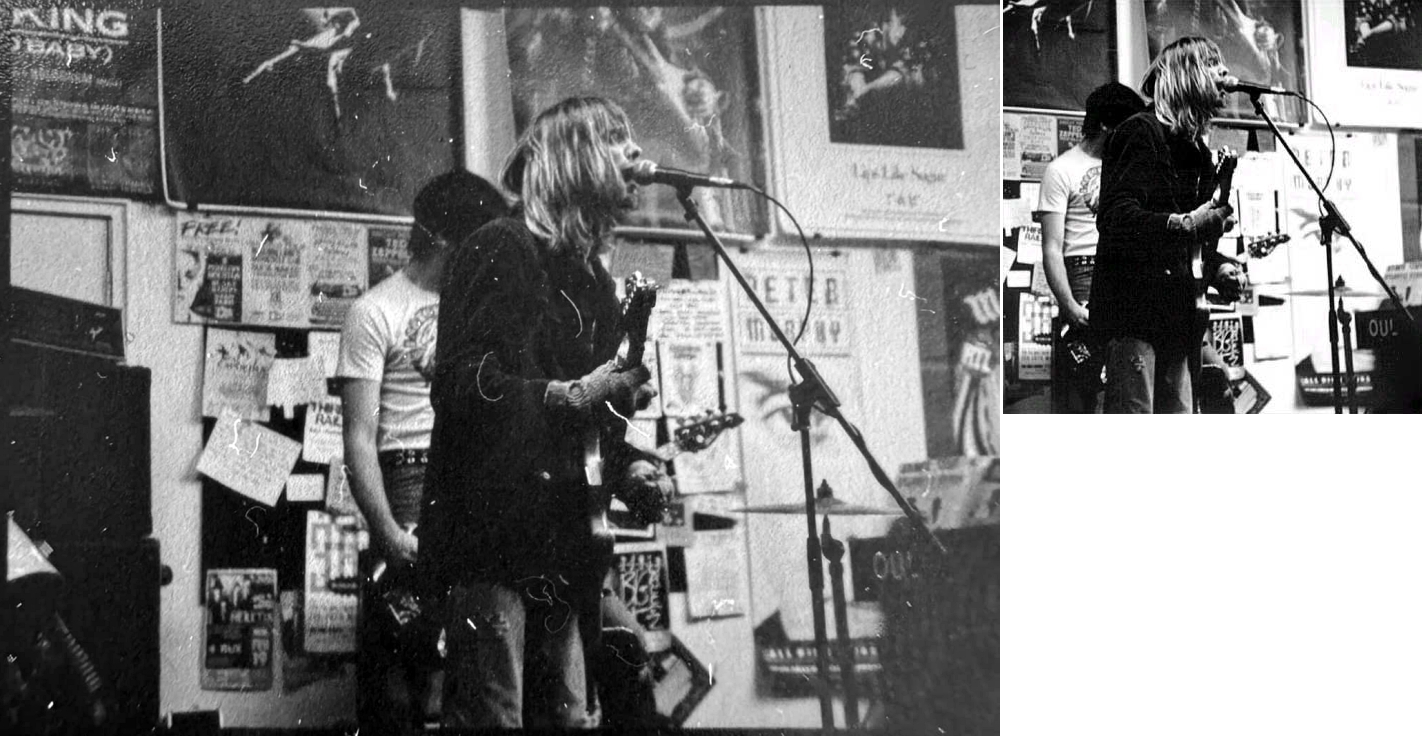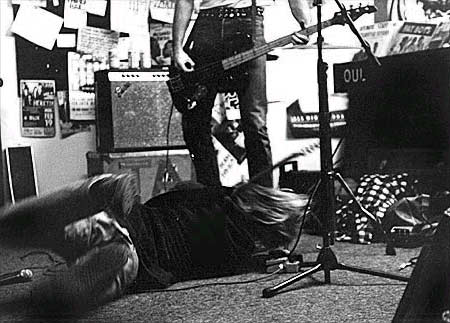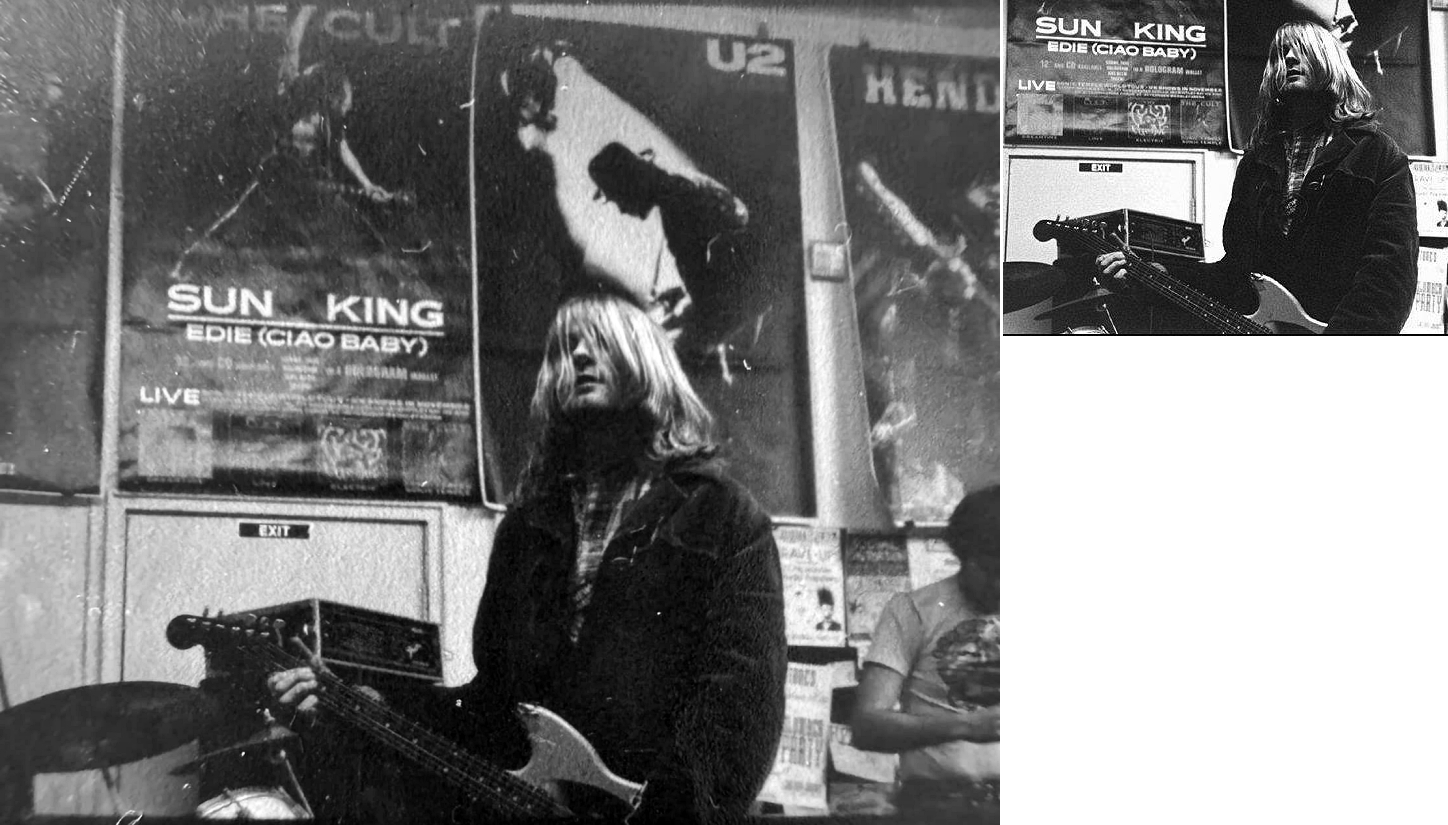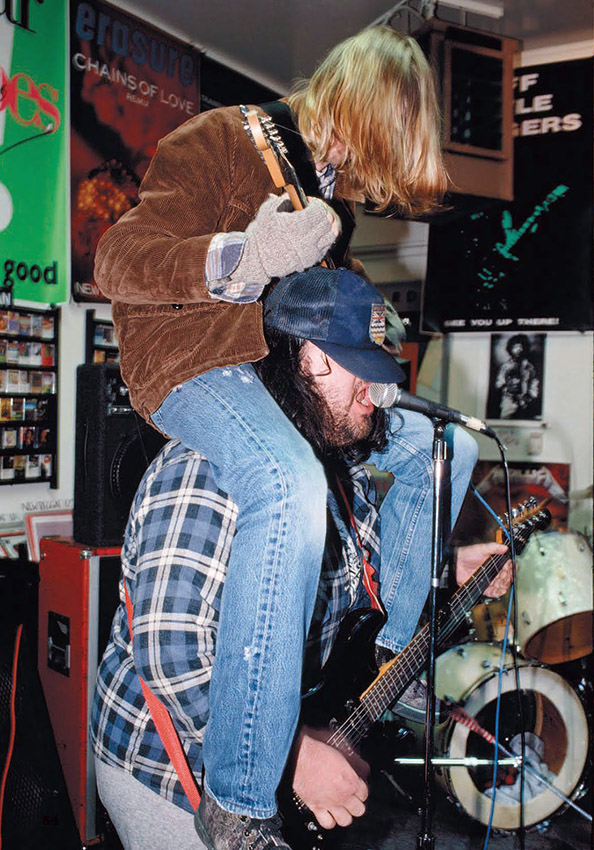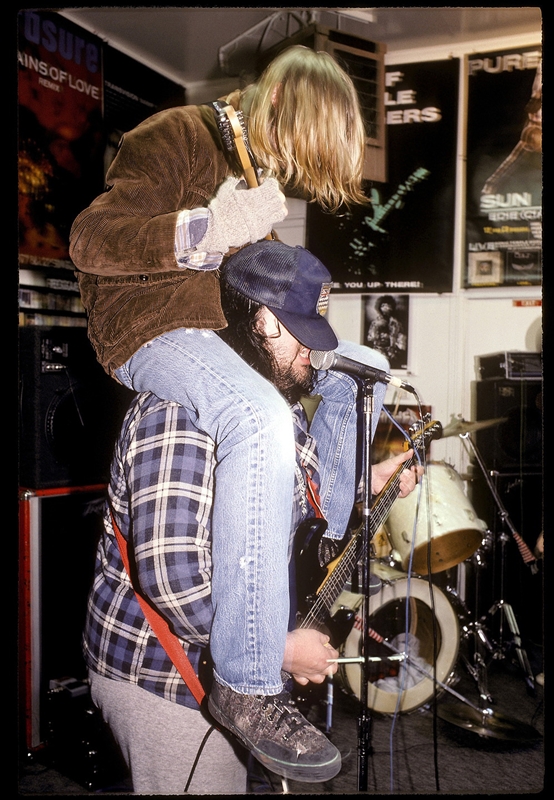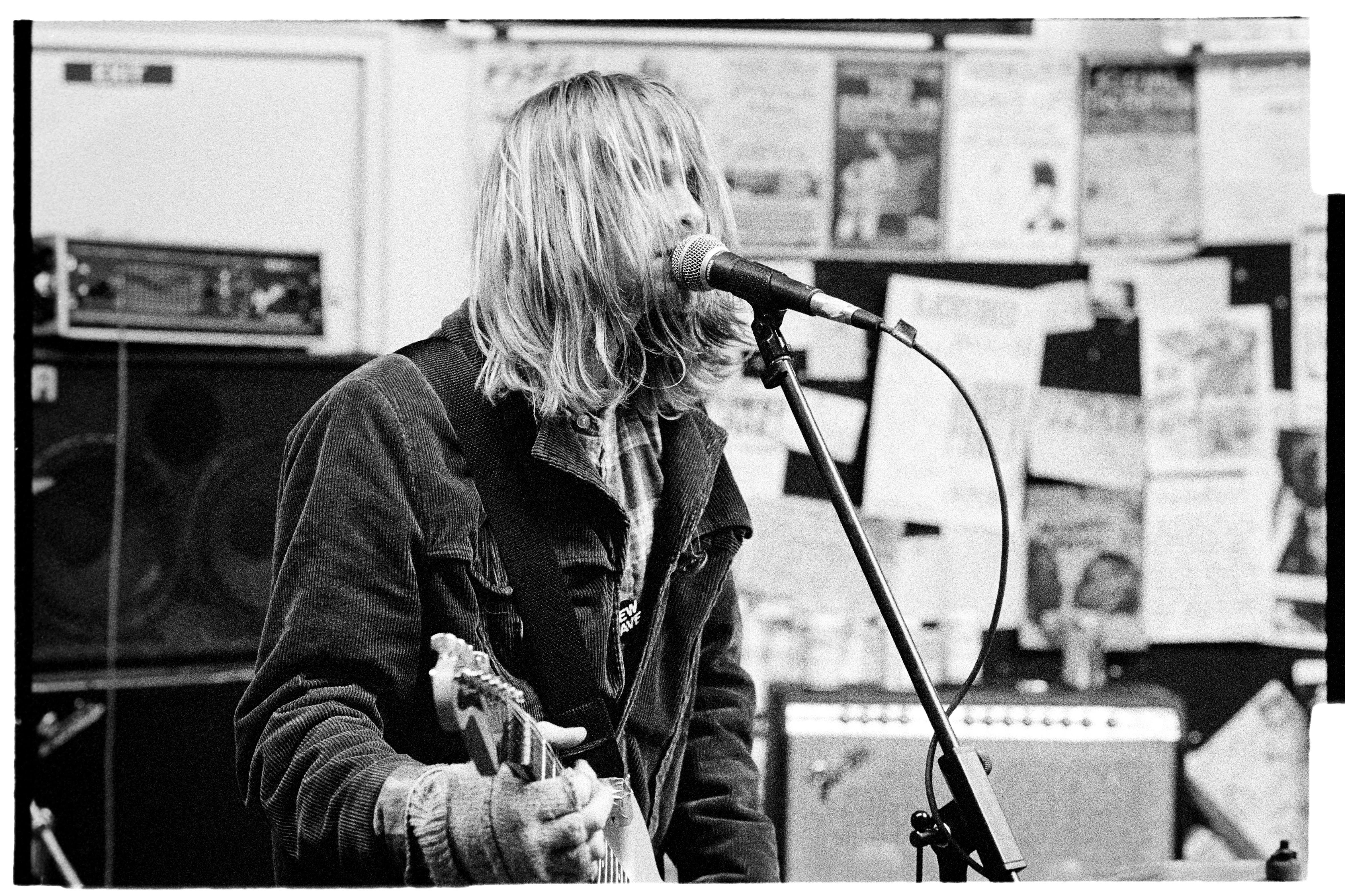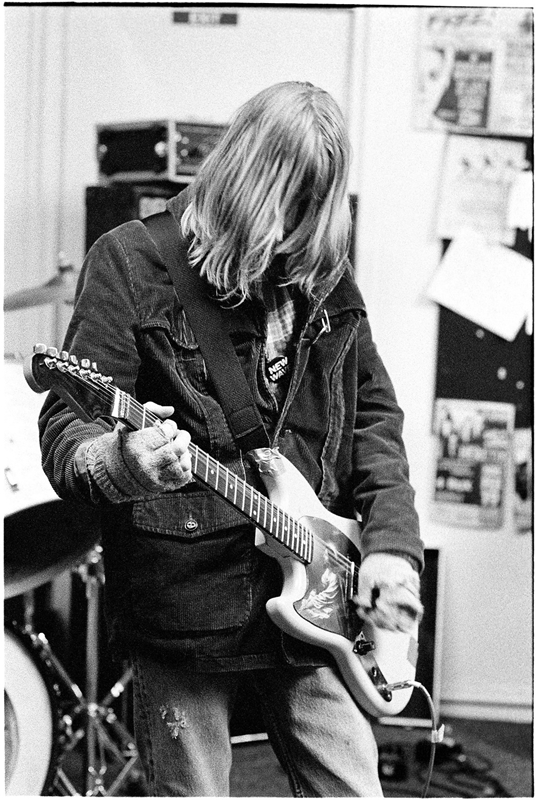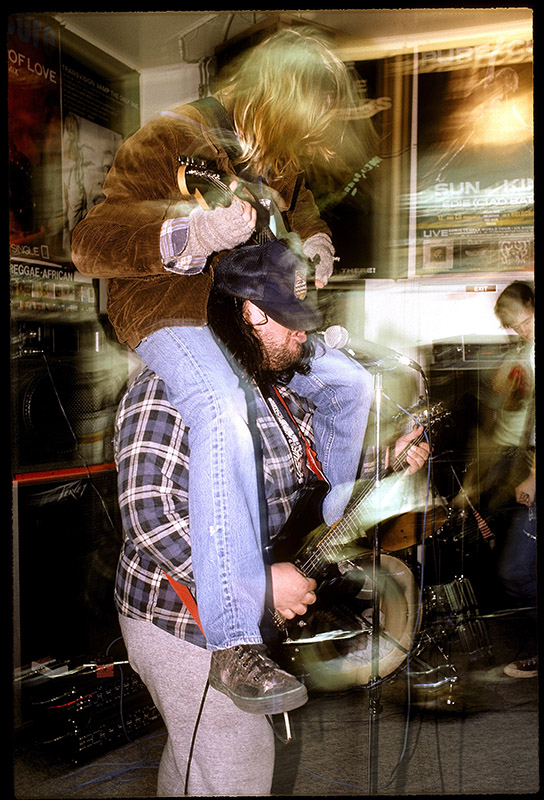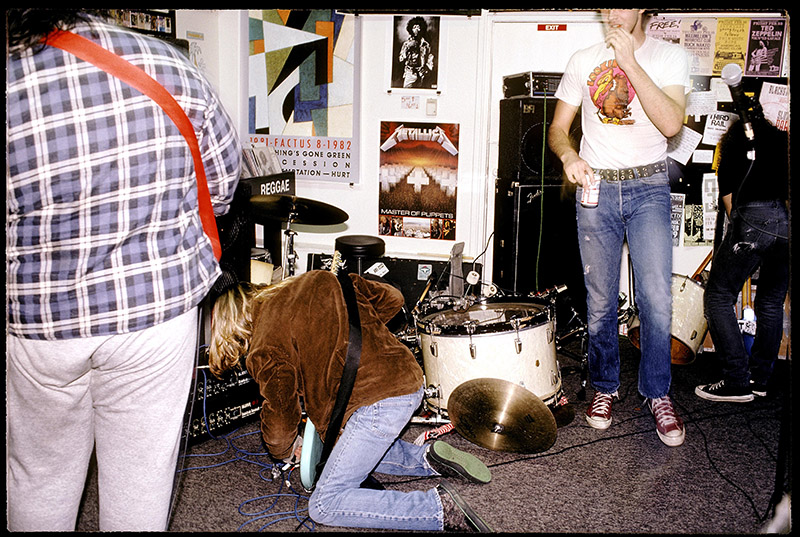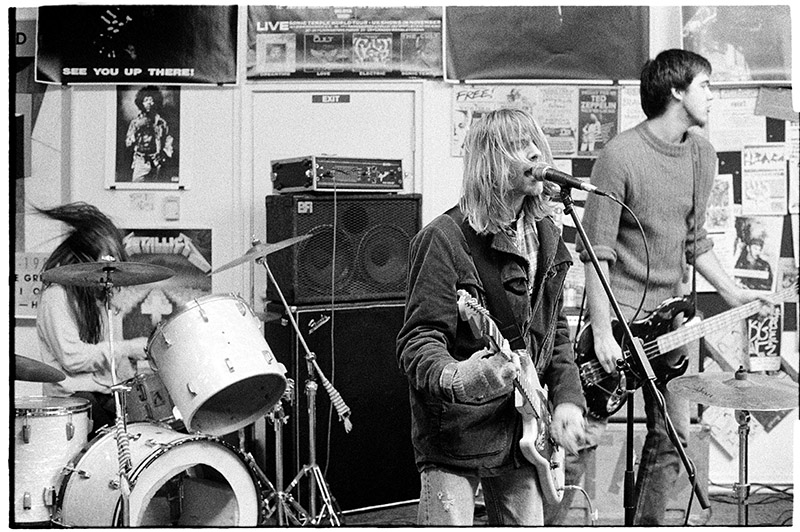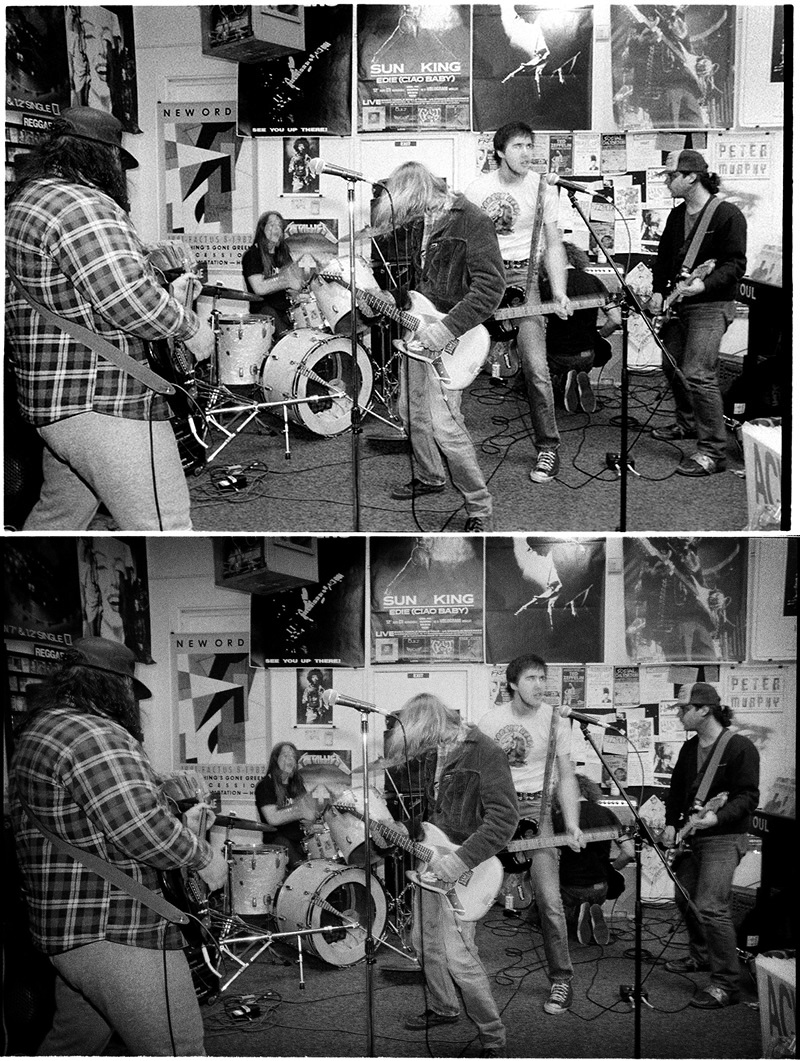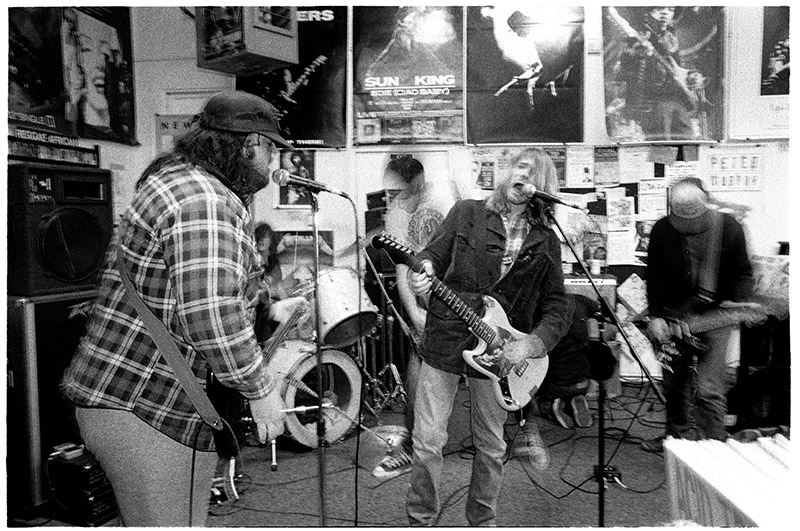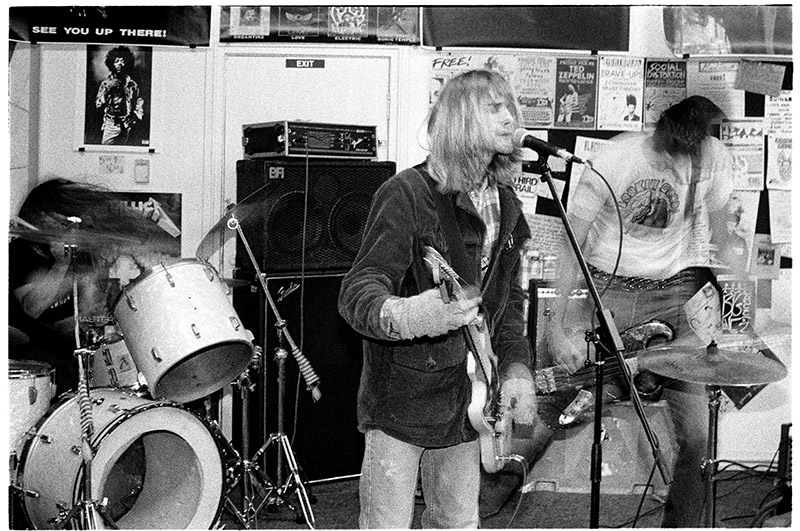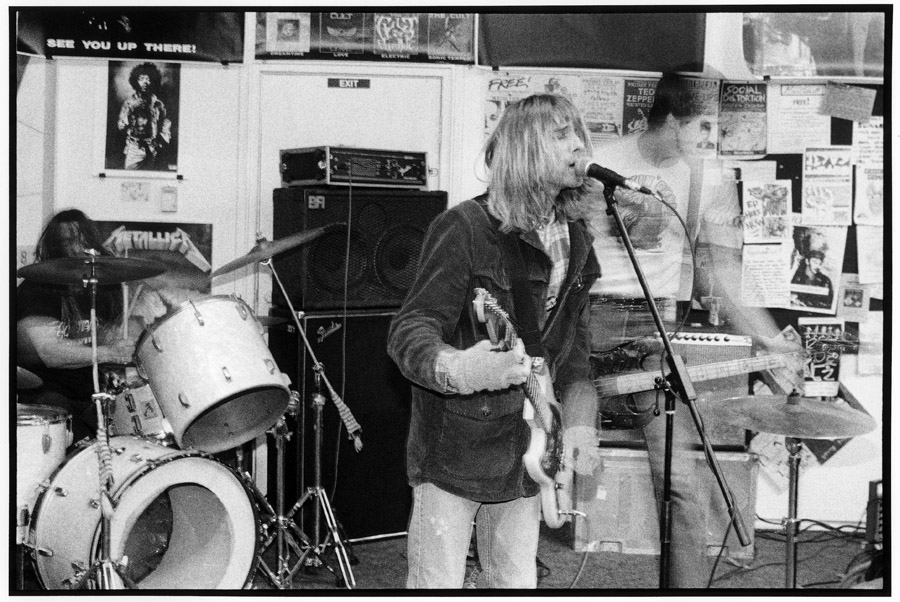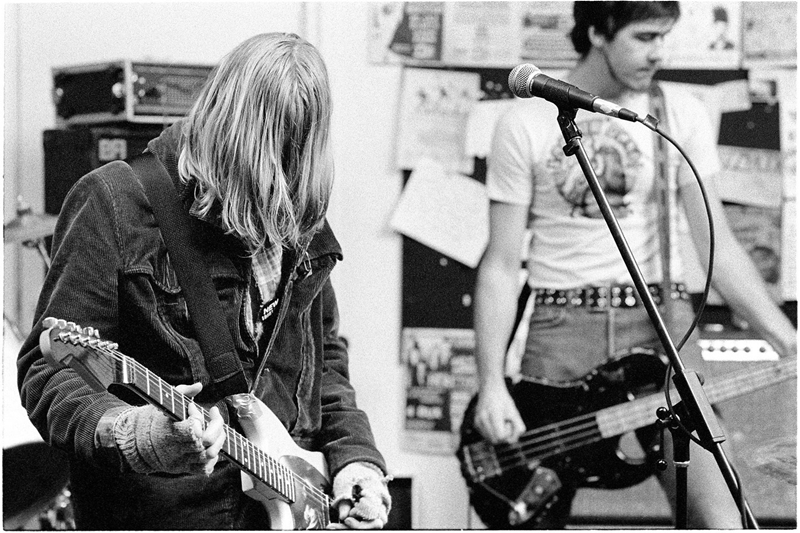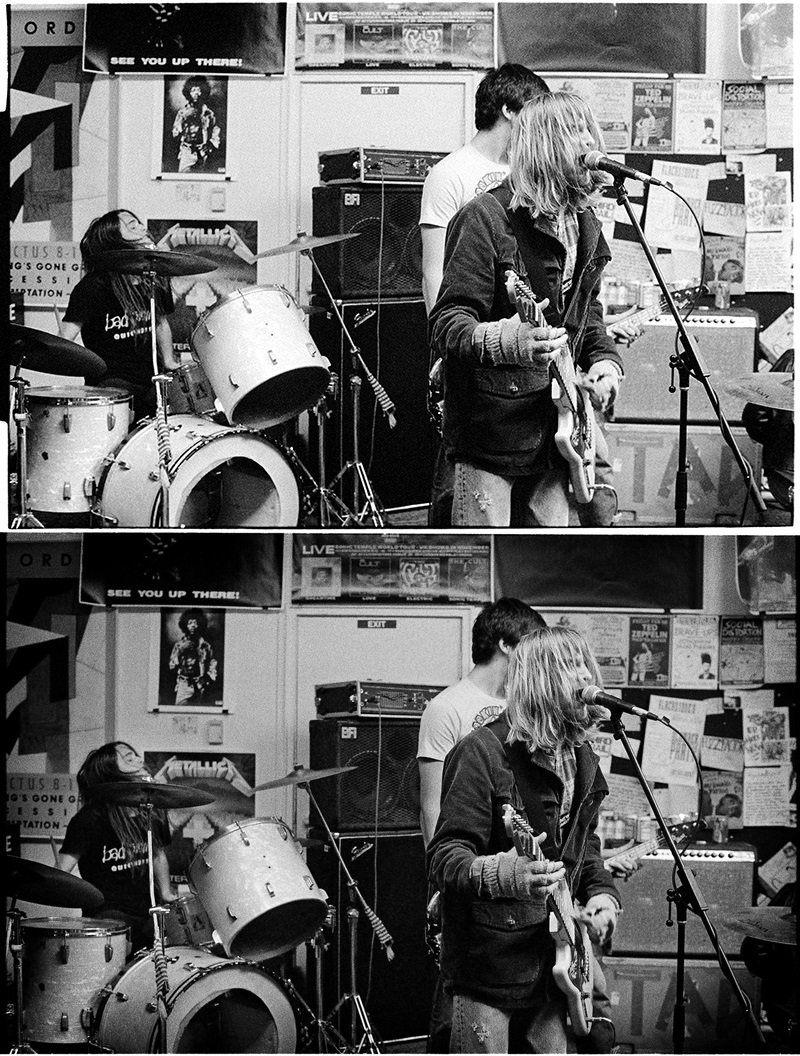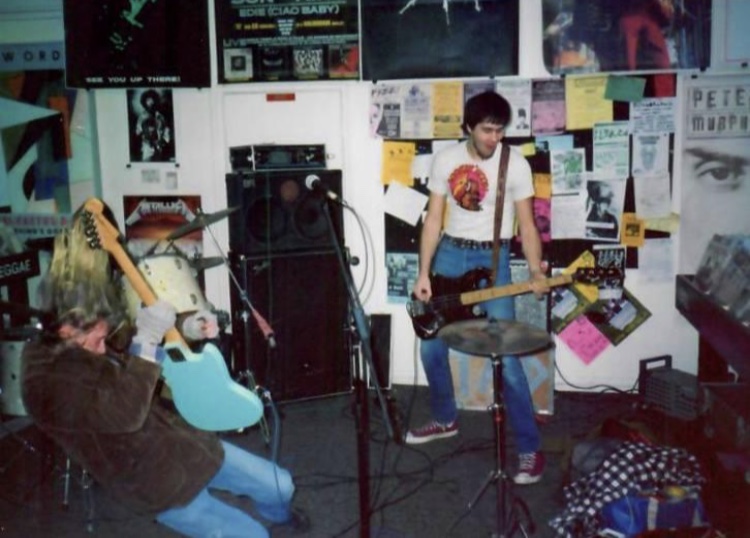 ---