February 11, 1990 - Cactus Club, San Jose, CA, US
LIVE NIRVANA Concert Chronology February 11, 1990 - Cactus Club, San Jose, CA, US
Artist
NIRVANA

Kurt Cobain (vocals, guitar)
Krist Novoselic (bass)
Chad Channing (drums)

John Graziadei (vocals)
Schedule
Load In

…:…

Soundcheck

…:…

Doors

…:…

Vegas Voodoo Showtime

…:…

Plastic Jungle Showtime

…:…

TAD Showtime

…:…

NIRVANA Showtime

…:…
Soundcheck
No Info
Set
School

Floyd The Barber

About A Girl

Breed

Spank Thru

Molly's Lips

Polly

Dive

Stain

Been A Son

Negative Creep

Graziadei briefly on vocals

Love Buzz

Blew
Set Range
Circulating Recordings
Equipment:

Soundboard > Unknown

Lowest Generation:

ANA(M) > FLAC

Length / Sound Quality:

45 min / 9.0

Notes:

• Surfaced in November 2002 and in September 2011 a fresh transfer from the master tape was circulated.
Uncirculated Recordings
AMT #1
It is rumored that the show was recorded.
Notes
After "Spank Thru," Krist yelled at the bouncers for hurting someone in the audience.
Press Reviews
Memorabilia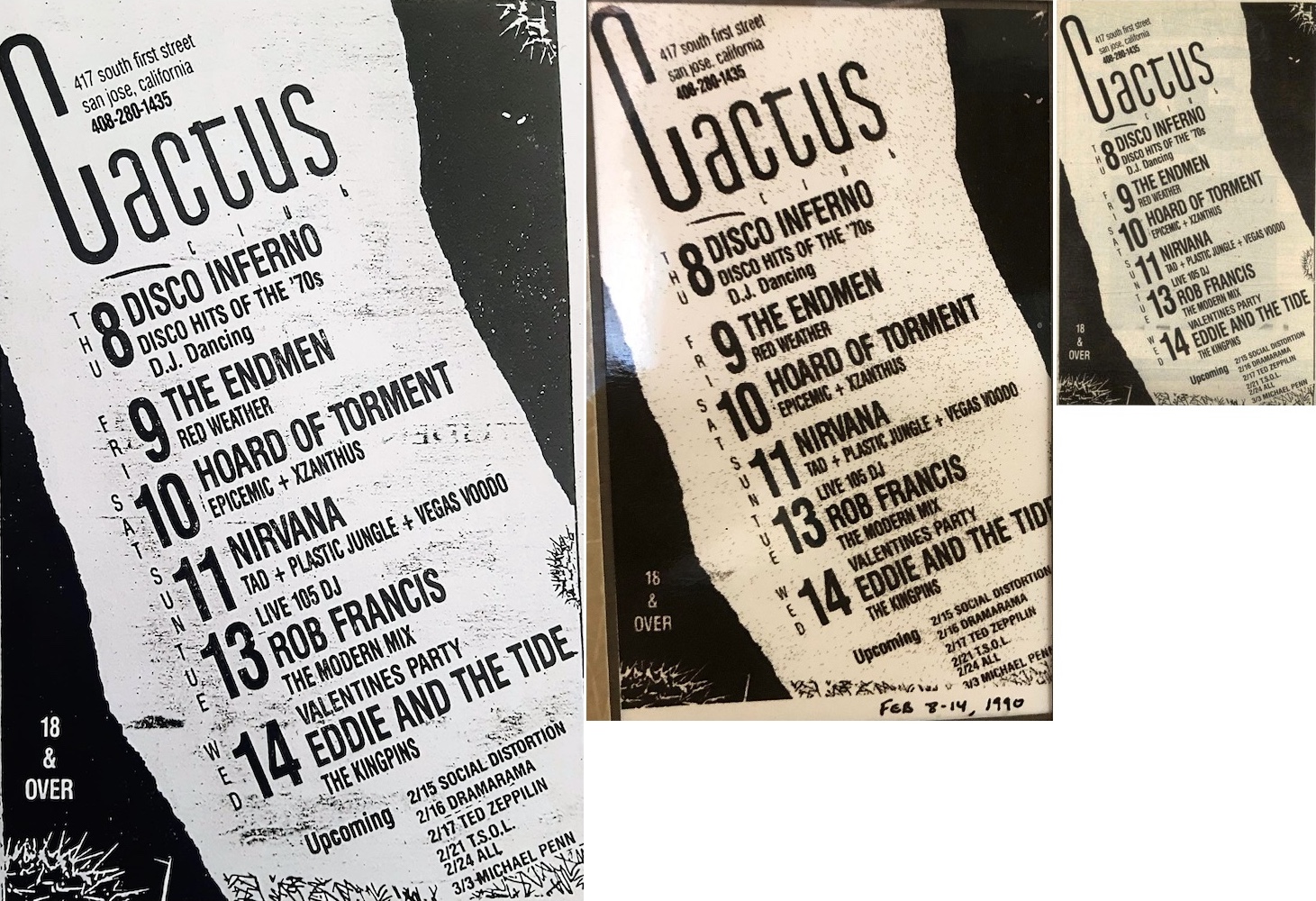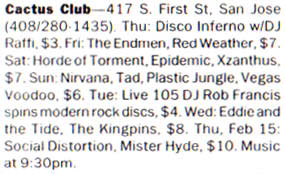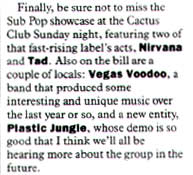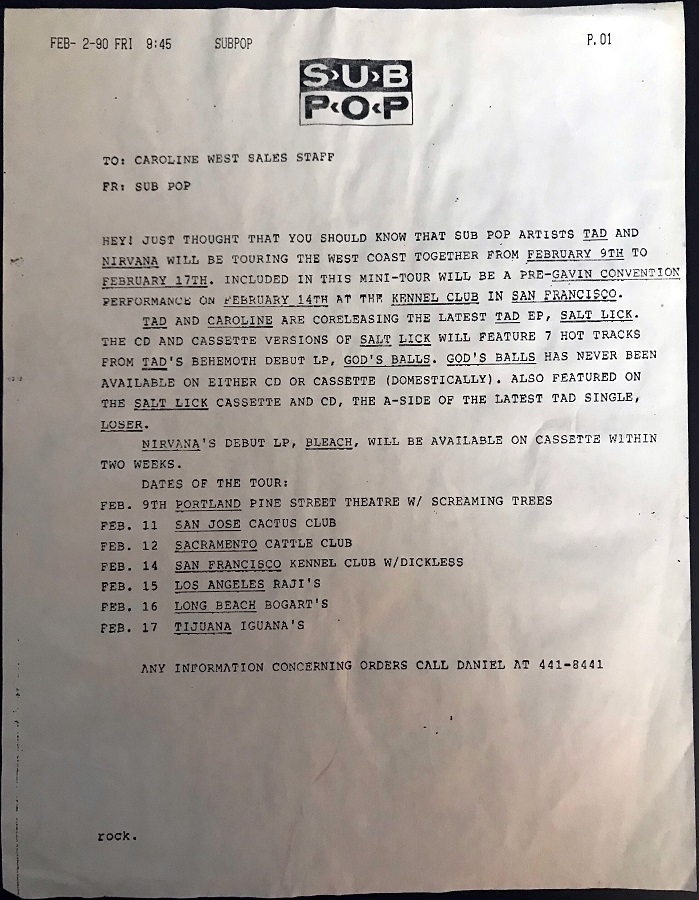 ---