November 17, 1989 - Circus, Gammelsdorf, DE
LIVE NIRVANA Concert Chronology November 17, 1989 - Circus, Gammelsdorf, DE
Artist
NIRVANA

Kurt Cobain (vocals, guitar)
Krist Novoselic (bass)
Chad Channing (drums)
Crew
Edwin Heath (tour manager)
Craig Montgomery (sound engineer)
Schedule
Load In

18:00

Soundcheck

18:15

Doors

20:30

NIRVANA Showtime

…:…

TAD Showtime

…:…
Soundcheck incomplete
Molly's Lips
Set
School

Scoff

Love Buzz

Floyd The Barber

Dive

Polly

Big Cheese

Spank Thru

About A Girl

Breed

Molly's Lips

Token Eastern Song

Been A Son

Negative Creep

Blew
Set Range
Circulating Recordings
Equipment:

Aiwa > Aiwa

Lowest Generation:

ANA(M) > FLAC

Length / Sound Quality:

59:30 min / 8.5

Notes:

• Circulated in March 2013.
• Does not include the soundcheck.
Uncirculated Recordings
No Info
Notes
At the beginning of the show, Kurt and Krist jammed on "Hairspray Queen."
Before "Molly's Lips," Kurt said that they had just learned the song at soundcheck.
Press Reviews
Memorabilia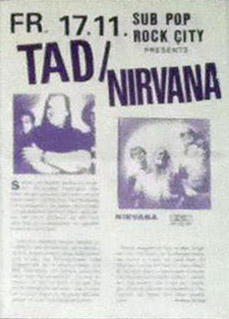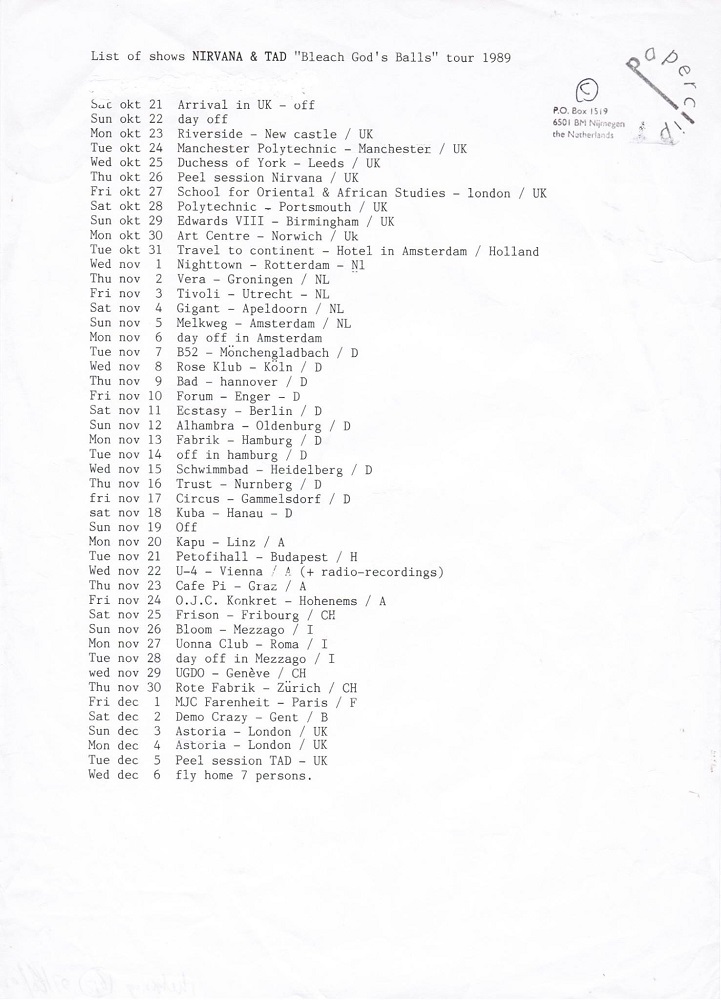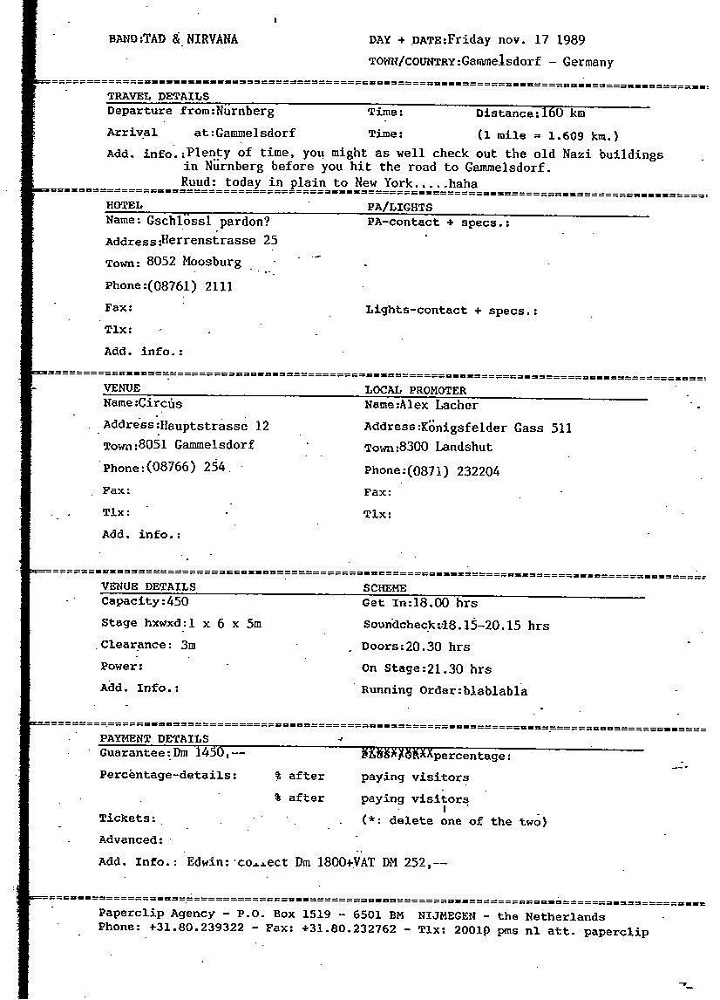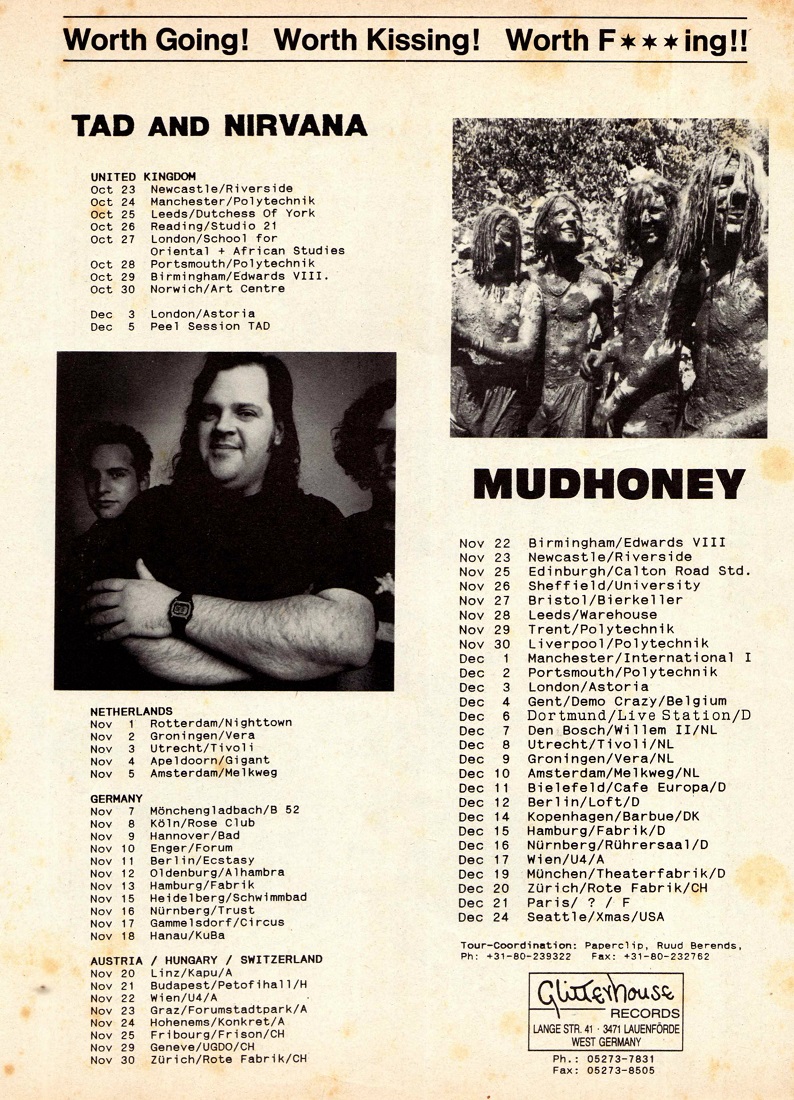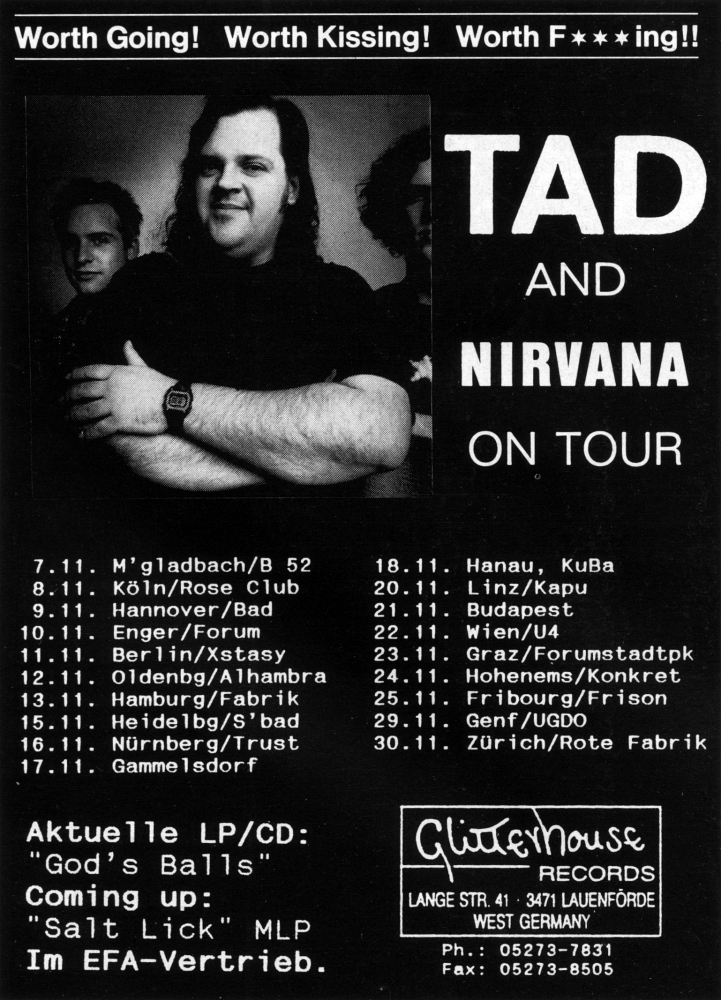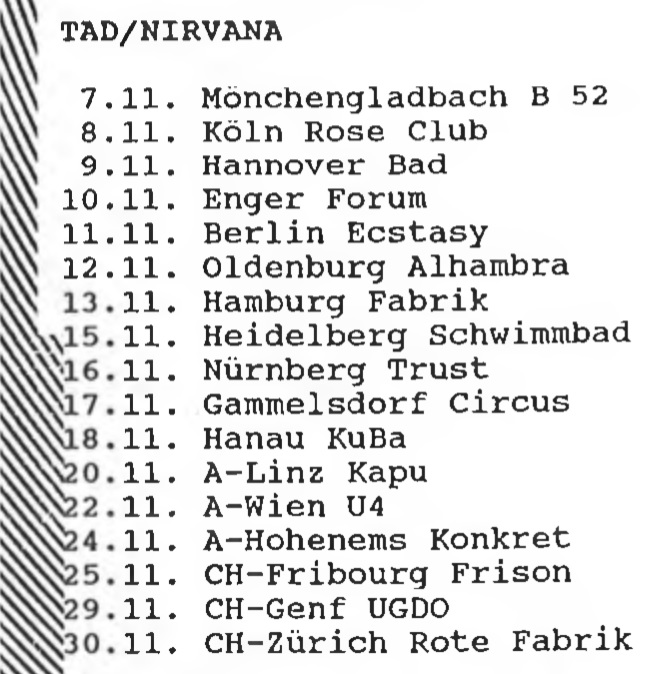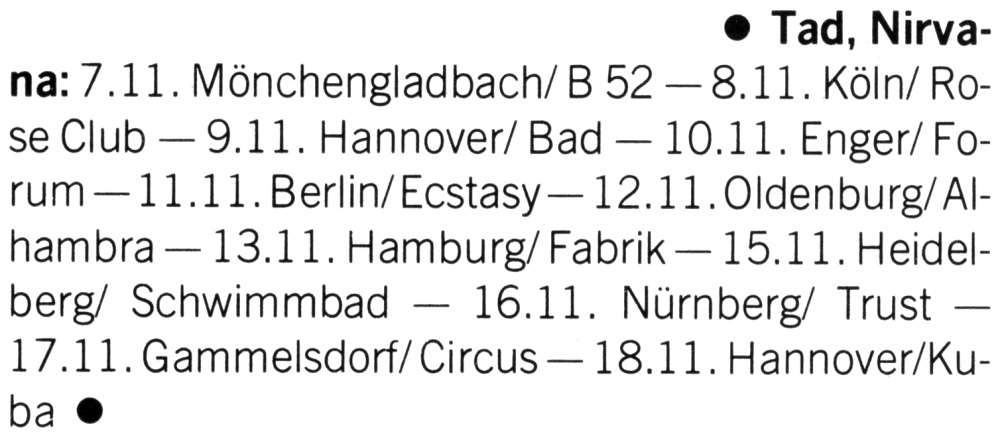 ---