November 12, 1989 - Kulturzentrum, Oldenburg, DE
LIVE NIRVANA Concert Chronology November 12, 1989 - Kulturzentrum, Oldenburg, DE
Artist
NIRVANA

Kurt Cobain (vocals, guitar)
Krist Novoselic (bass)
Chad Channing (drums)
Crew
Edwin Heath (tour manager)
Craig Montgomery (sound engineer)
Schedule
Load In

17:00

Soundcheck

17:15

Doors

20:30

NIRVANA Showtime

21:30

TAD Showtime

…:…
Soundcheck
No Info
Set incomplete
School

The Twilight Zone (TV Theme)

jam

Scoff

Love Buzz

Floyd The Barber

Dive

Spank Thru

Big Cheese

About A Girl

Mr. Moustache

Breed

Sappy

Stain

Been A Son

Negative Creep

Blew

ENCORE

Token Eastern Song

Even In His Youth
Set Range
Circulating Recordings
Equipment:

Unknown > Unknown

Lowest Generation:

ANA(x) > CDR(1) > MP3[96kbps] > FLAC

Length / Sound Quality:

28 min / 8.0

Notes:

• Circulated in December 2008.
• Missing "Spank Thru", "Big Cheese", "About A Girl", "Mr. Moustache", "Breed", "Sappy", "Stain", "Been A Son" and "Negative Creep".
• "Love Buzz" and "Dive" cuts out.
Uncirculated Recordings
No Info
Notes
The show was originally supposed to be at the Alhambra, but the venue didn't want Tad playing there because of their lyrics, so the show was moved.
You can hear the band tuning after "Even In His Youth", so it's likely other songs were played during the encore.
Before "Scoff," there was a short jam with the theme from TV series "The Twilight Zone".
Versions of the jam were also played at the 11/08/89, 11/09/89, and 12/02/89 shows.
Press Reviews
Memorabilia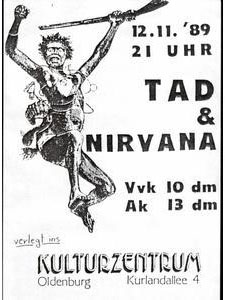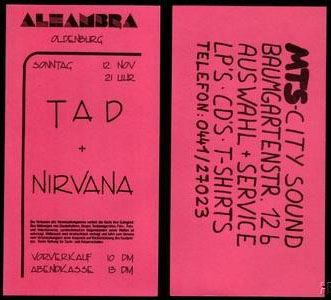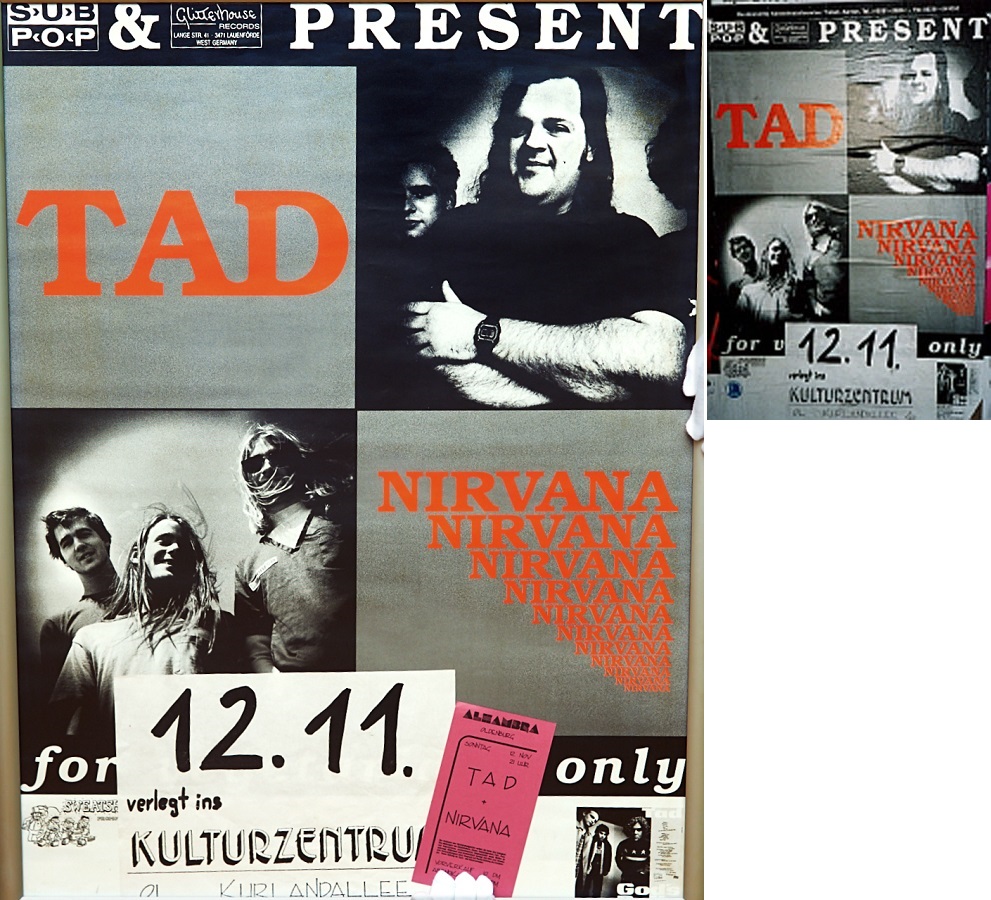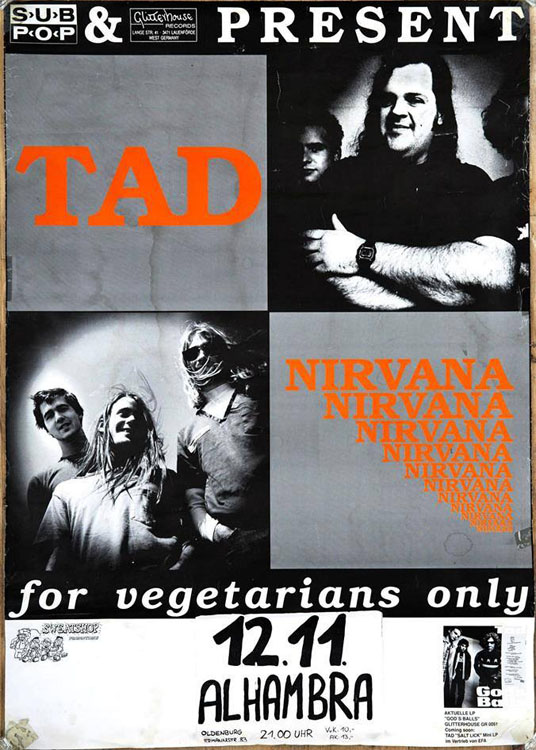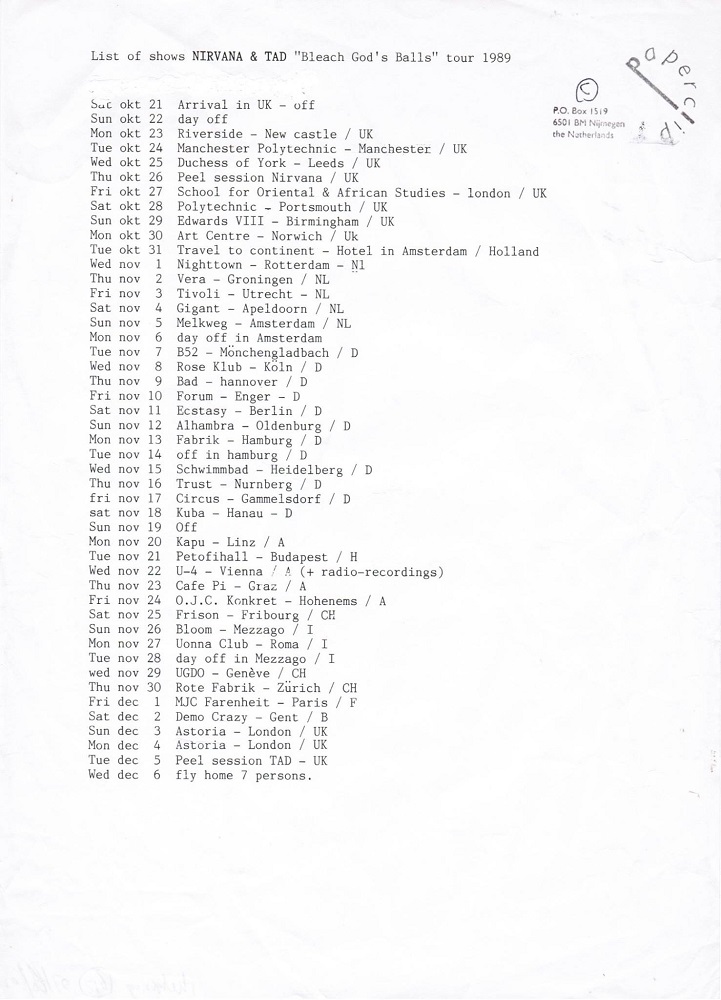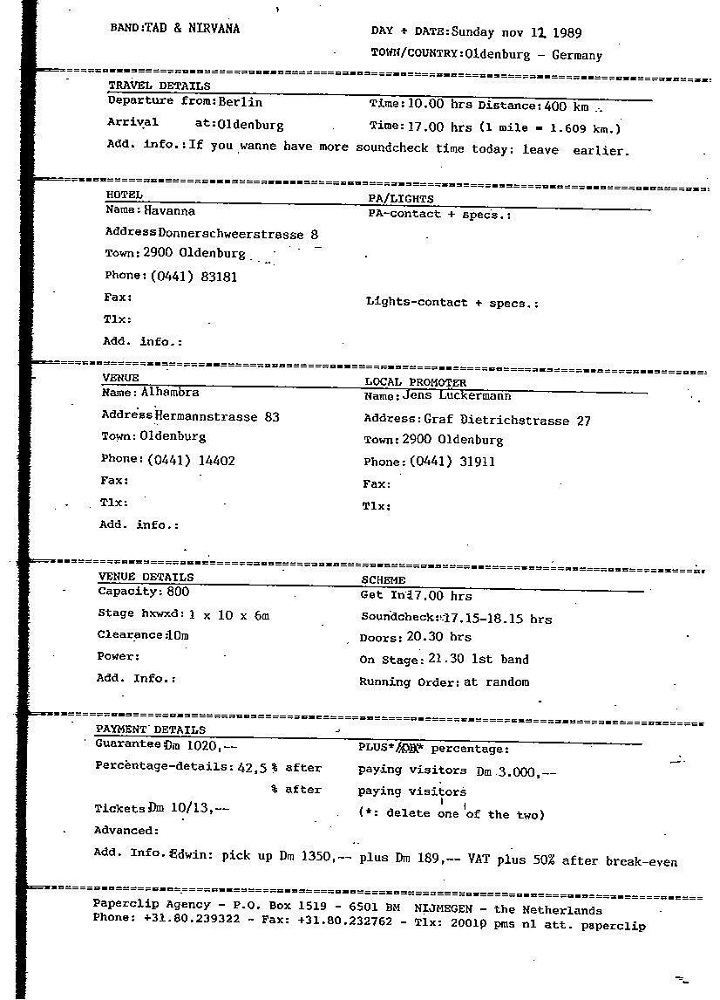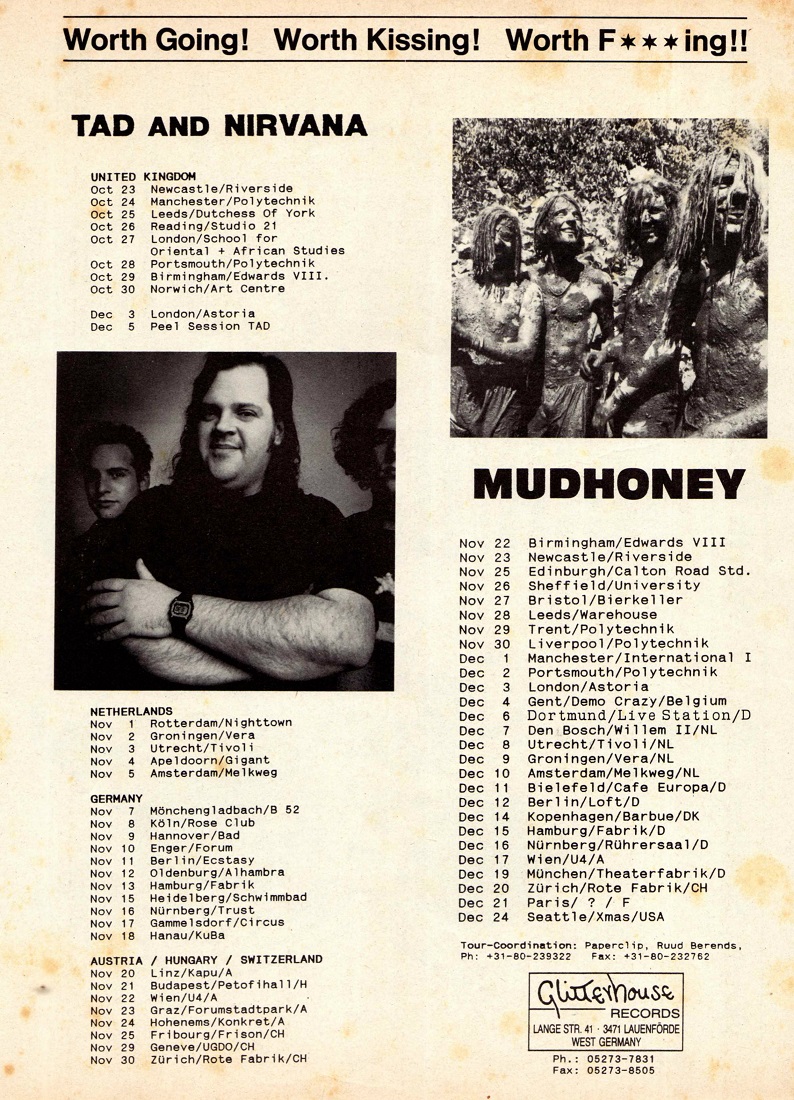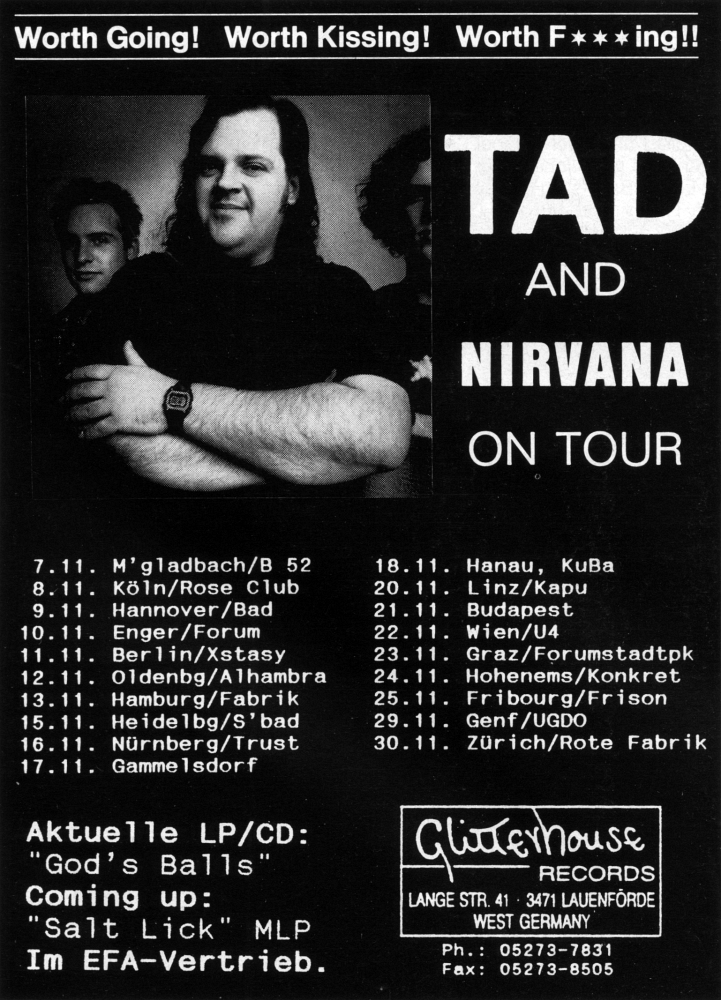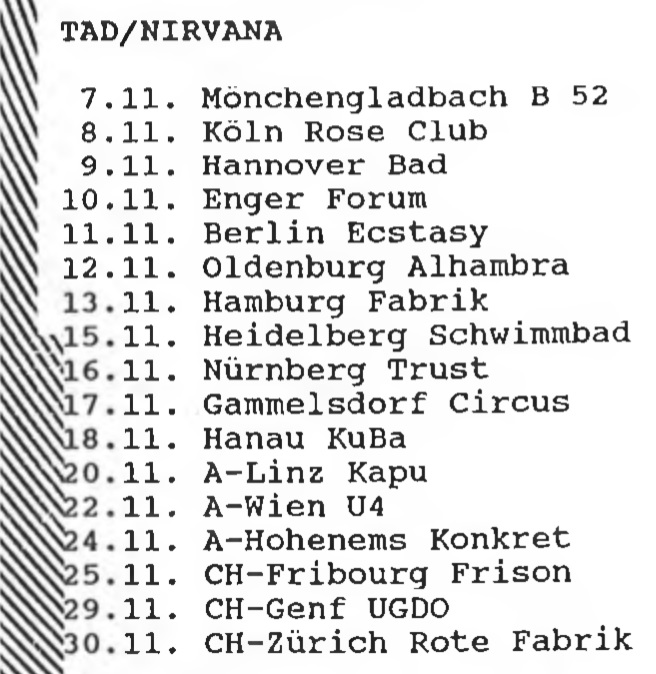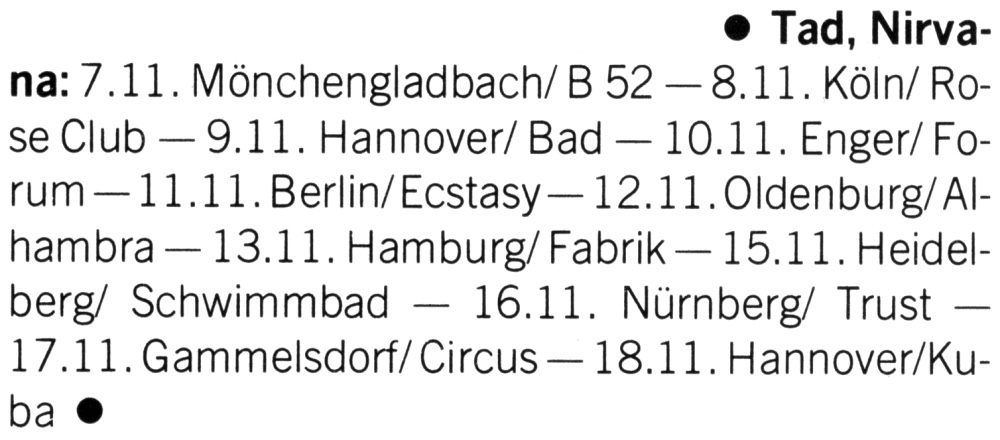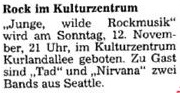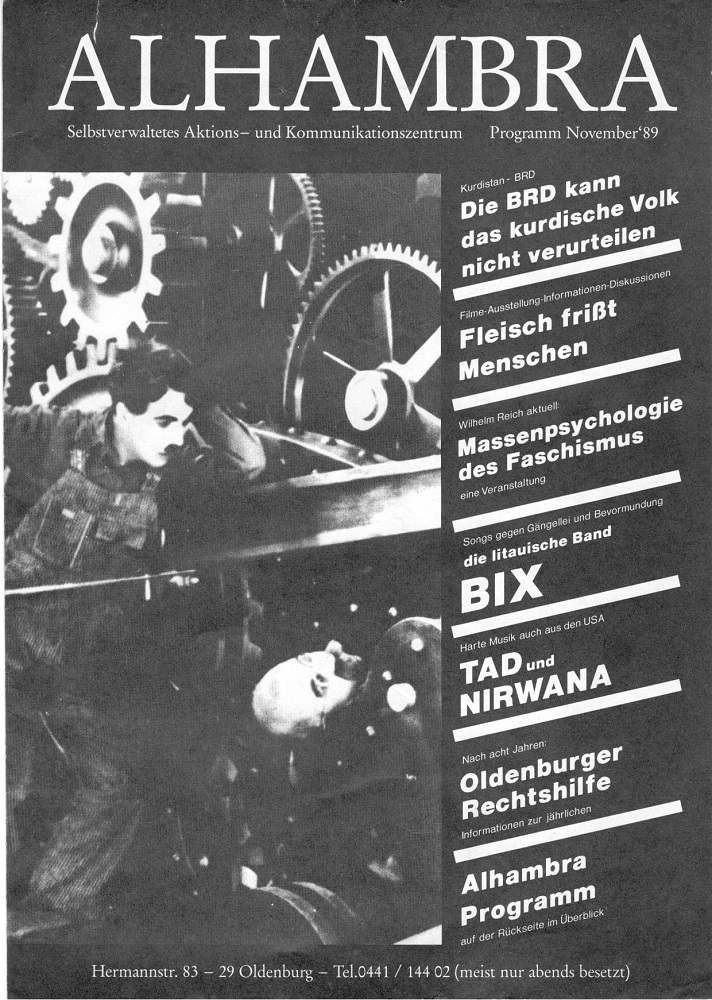 Images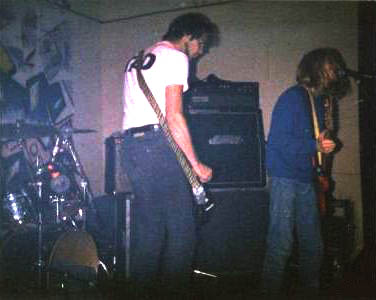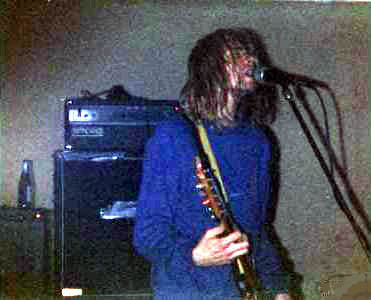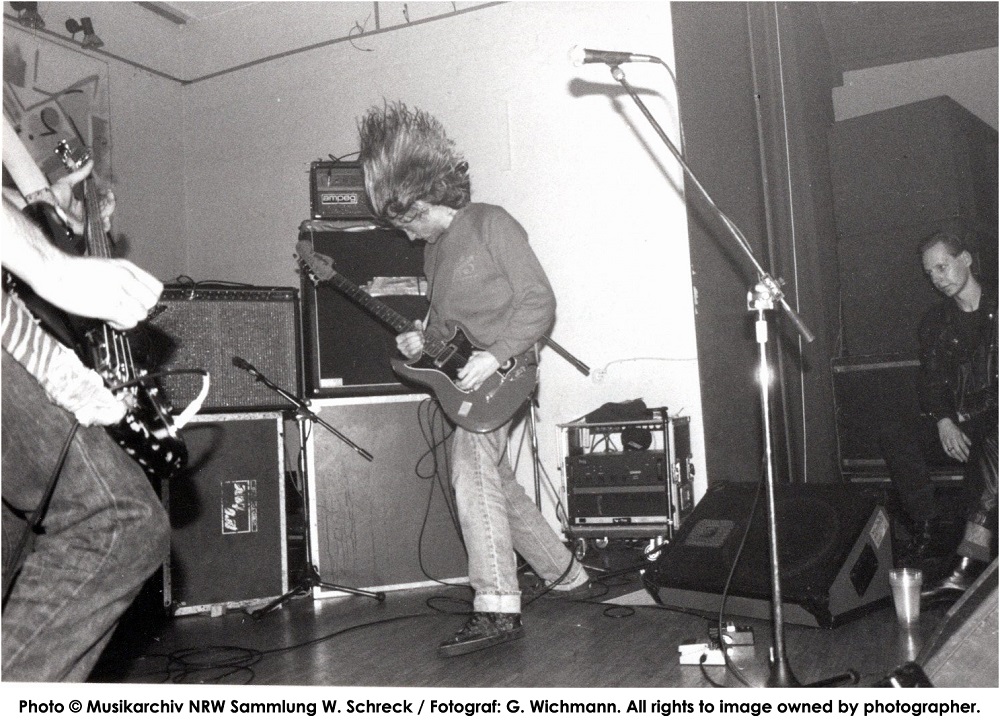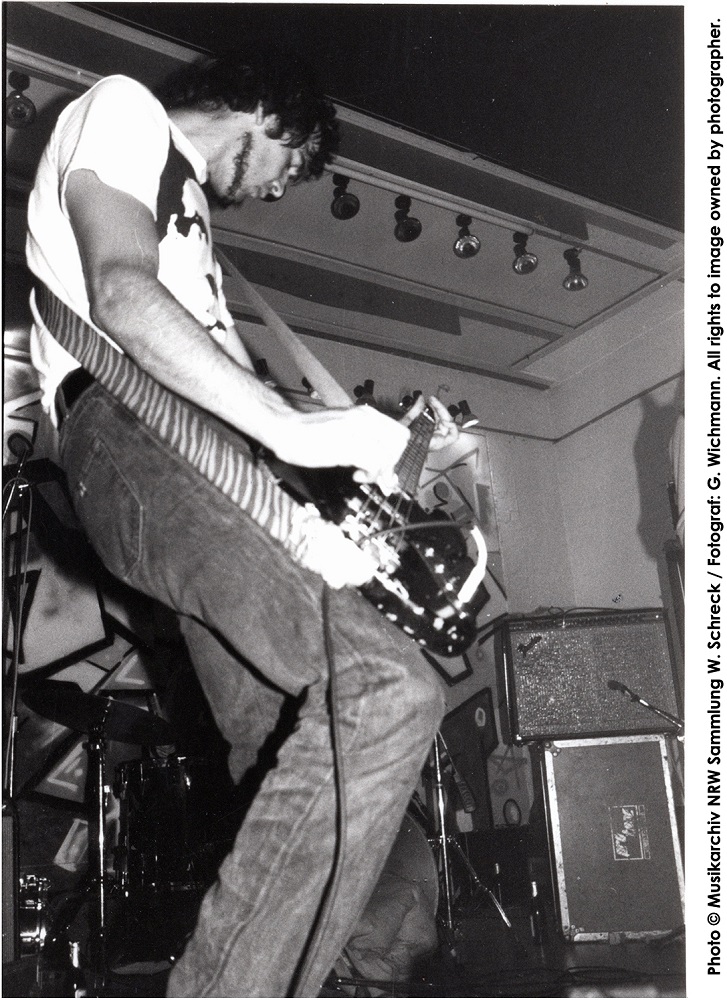 ---