November 09, 1989 - Musiktheater Bad, Hannover, DE
LIVE NIRVANA Concert Chronology November 09, 1989 - Musiktheater Bad, Hannover, DE
Artist
NIRVANA

Kurt Cobain (vocals, guitar)
Krist Novoselic (bass)
Chad Channing (drums)
Crew
Edwin Heath (tour manager)
Craig Montgomery (sound engineer)
Schedule
Load In

16:00

Soundcheck

16:30

Doors

20:00

NIRVANA Showtime

…:…

TAD Showtime

…:…
Soundcheck
No Info
Set
School

Scoff

Love Buzz

Floyd The Barber

Dive

Polly

Big Cheese

Spank Thru

About A Girl

Mr. Moustache

part of

Breed

BREAK

jam

The Twilight Zone (TV Theme)

jam

Been A Son

Negative Creep

Blew
Set Range
Circulating Recordings
Equipment:

Unknown > Unknwon

Lowest Generation:

Unofficial LP [Love Box] > FLAC

Length / Sound Quality:

48 min / 8.5

Notes:

• No notes.
Uncirculated Recordings
No Info
Notes
The band attempted "Mr. Moustache," but messed up and stopped.
Before "Been A Son," Kurt played a bit of the guitar part of the theme from TV series "The Twilight Zone".
Versions of the jam were also played at the 11/08/89, 11/12/89, and 12/02/89 shows.
Press Reviews
Memorabilia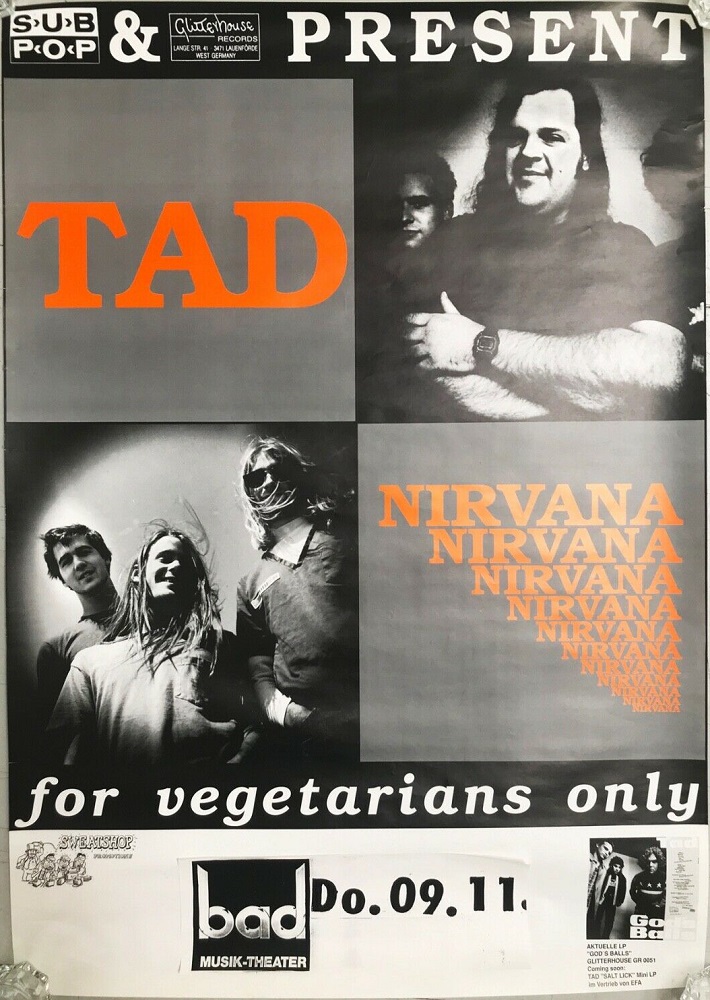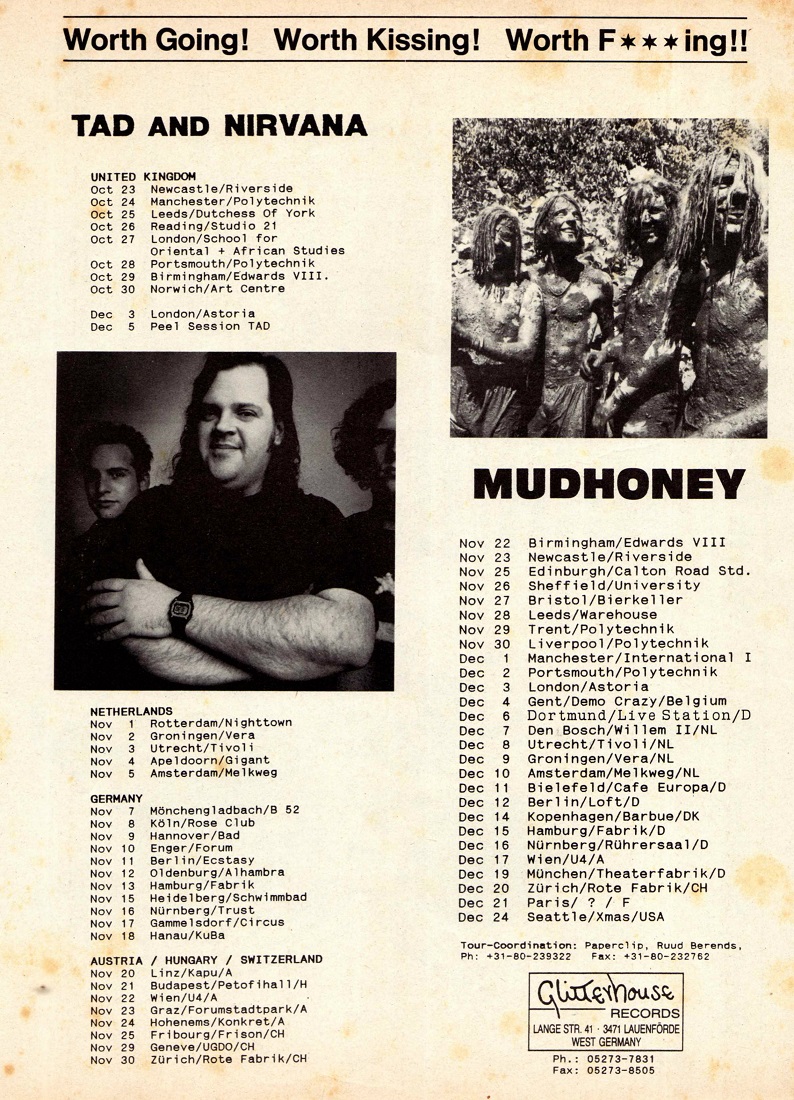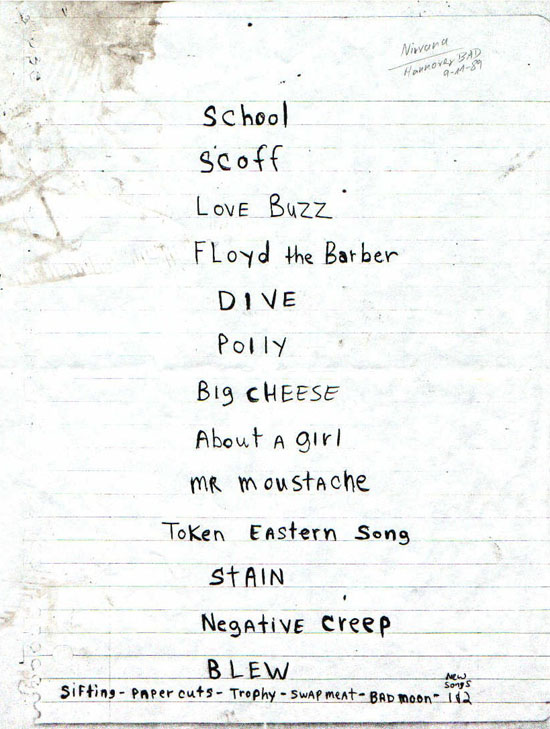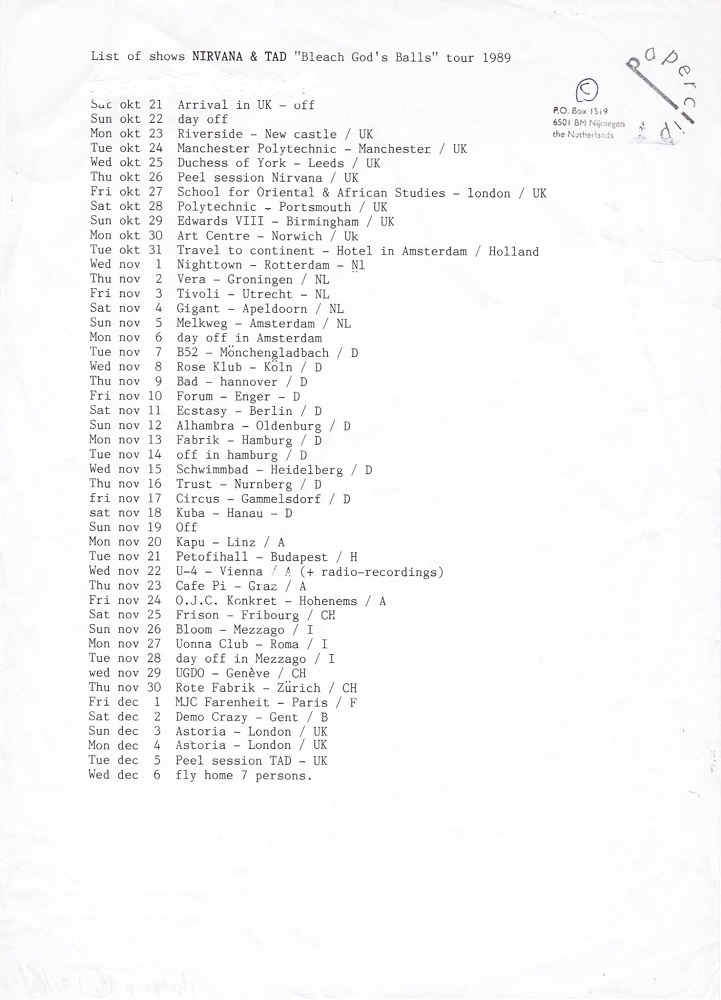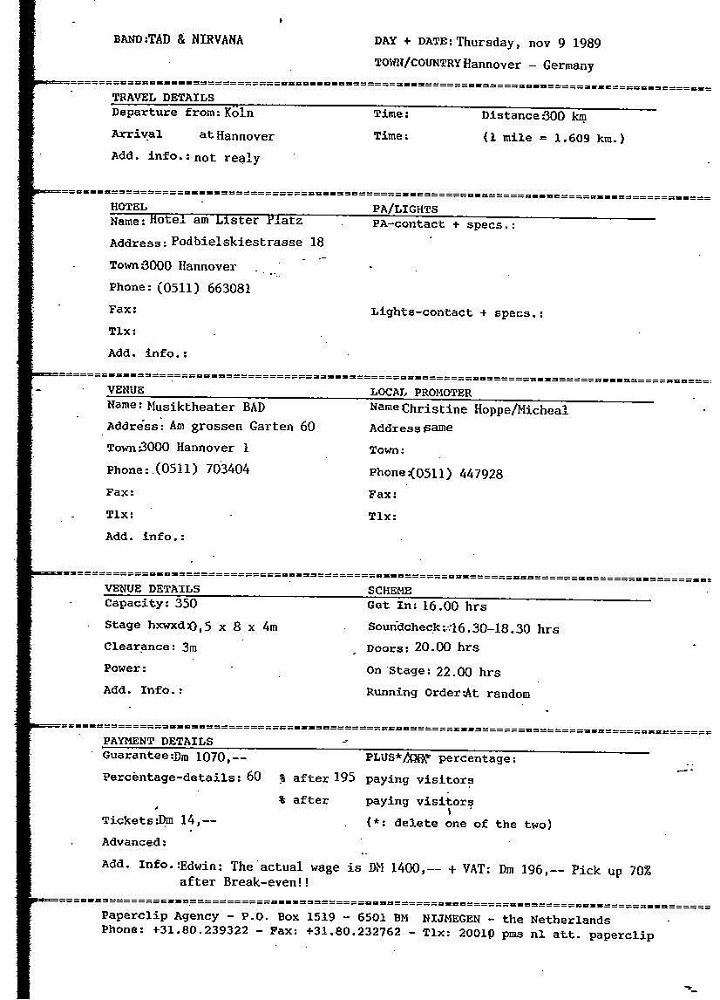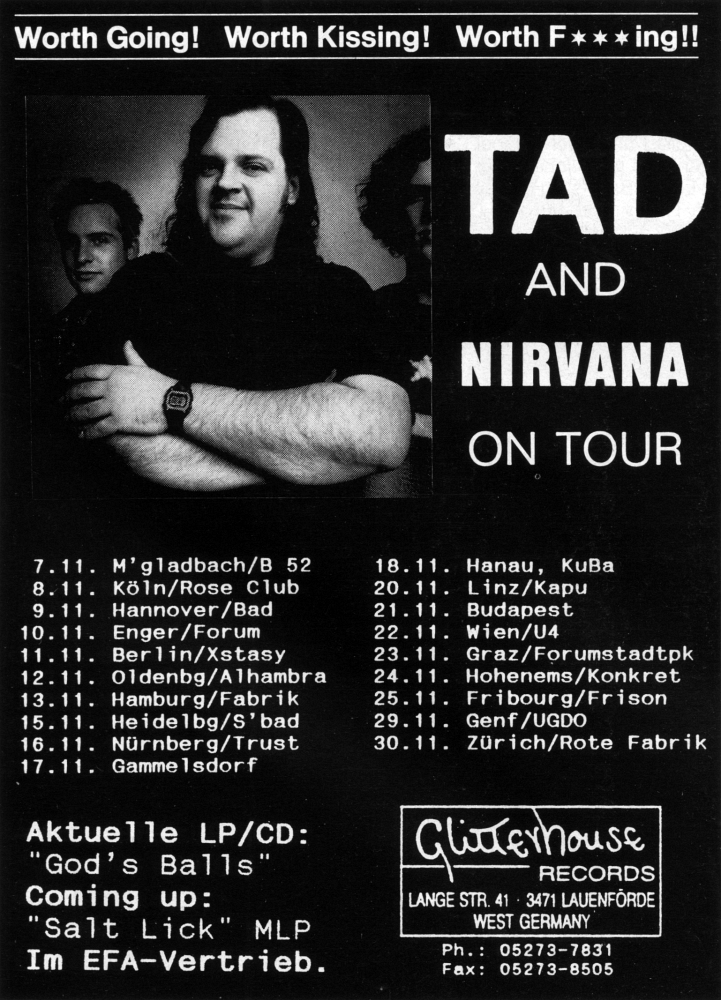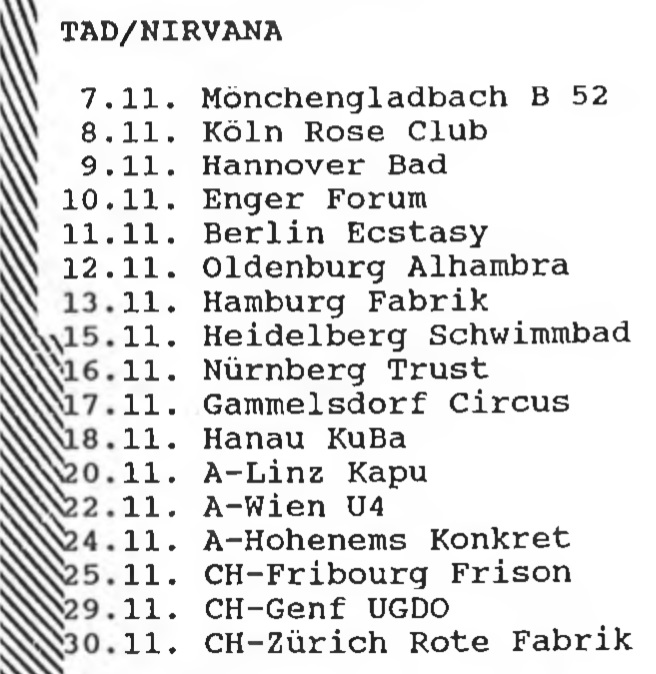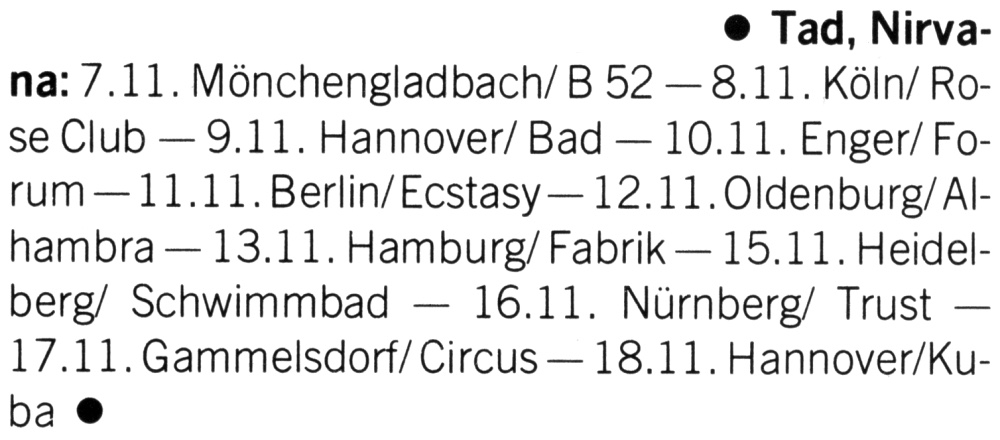 ---