November 4, 1989 - Gigant, Apeldoorn, NL
LIVE NIRVANA Concert Chronology November 4, 1989 - Gigant, Apeldoorn, NL
Artist
NIRVANA

Kurt Cobain (vocals, guitar)
Krist Novoselic (bass)
Chad Channing (drums)
Crew
Edwin Heath (tour manager)
Craig Montgomery (sound engineer)
Schedule
Load In

17:00

Soundcheck

17:30

Doors

21:00

TAD Showtime

22:00

NIRVANA Showtime

…:…
Soundcheck
No info
Set Incomplete
School

Scoff

Love Buzz

Floyd The Barber

Dive

Polly

Big Cheese

About A Girl

part of
Set Range
Circulating Recordings
N/A
Uncirculated Recordings
It is not known whether this show was recorded, no tapes have surfaced to date.
Notes
There were no more than 50 people at the show, according to attendees.
The show was very bad, according to reviews.
Kurt was upset by guitar problems throughout the show, prompting destruction by him and Krist at the end. According to an attendee, the band only played for about 25 minutes before this.
Kurt sang/played a song (or just a jam) sitting on Krist's shoulders.
Press Reviews
Memorabilia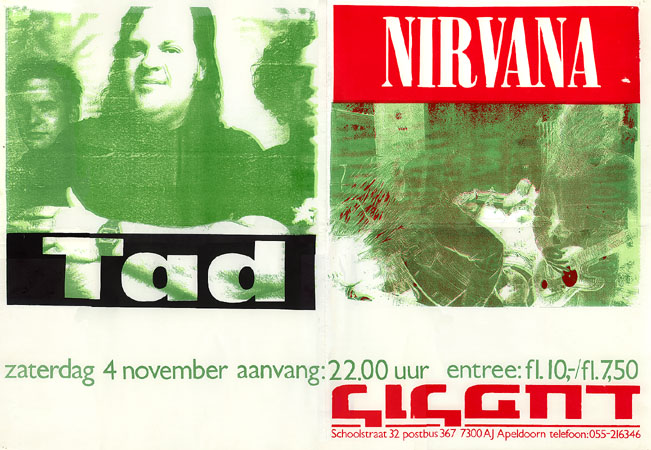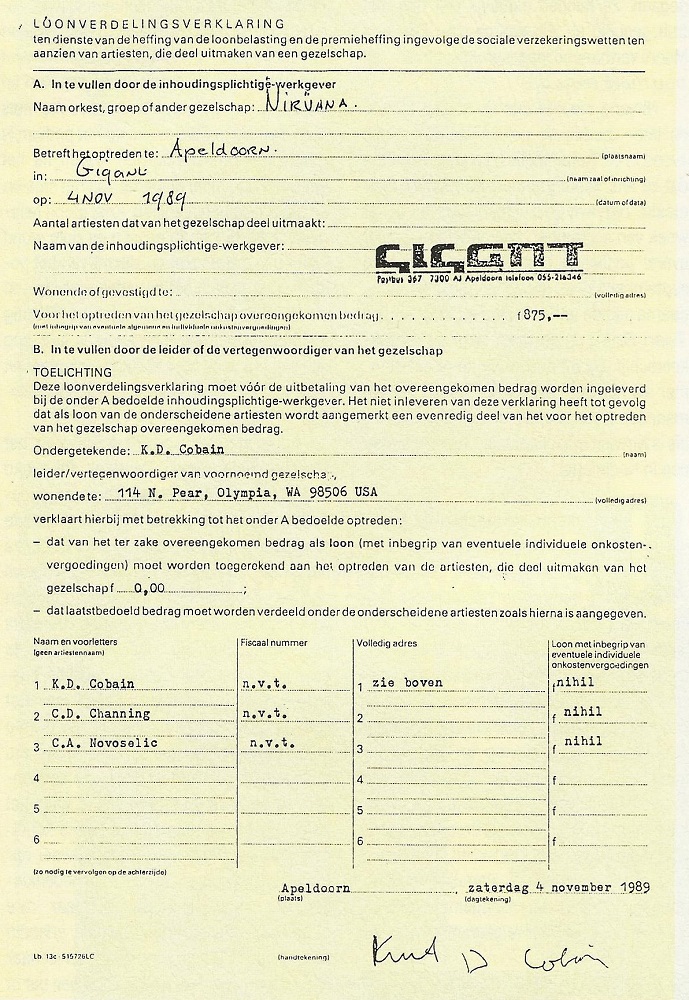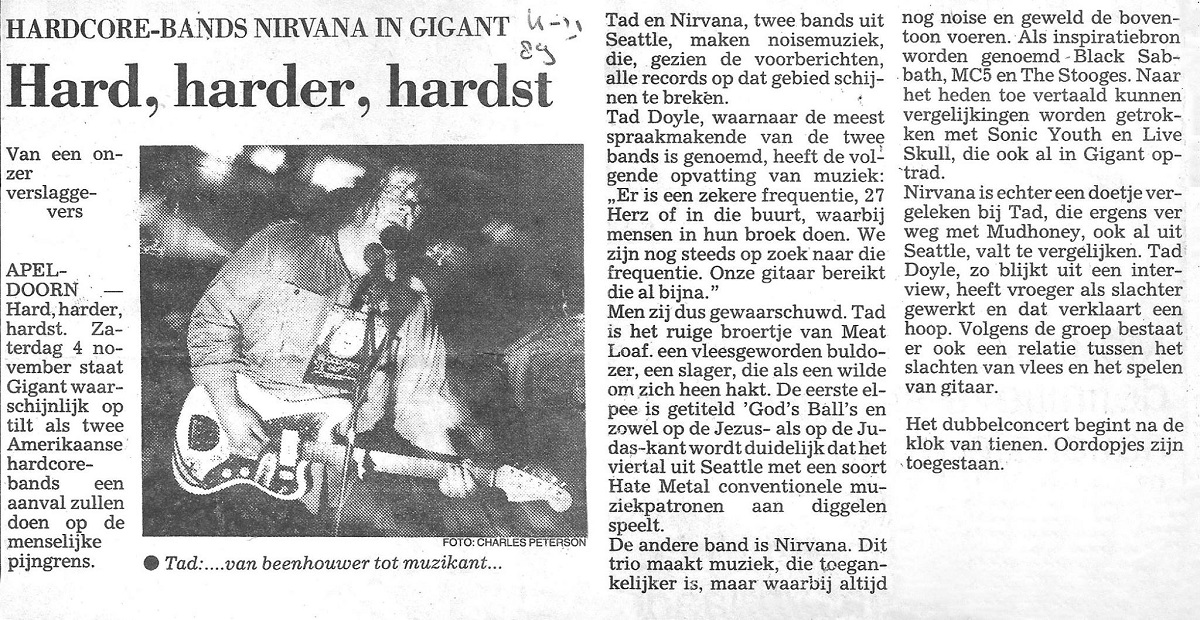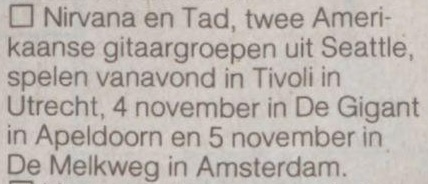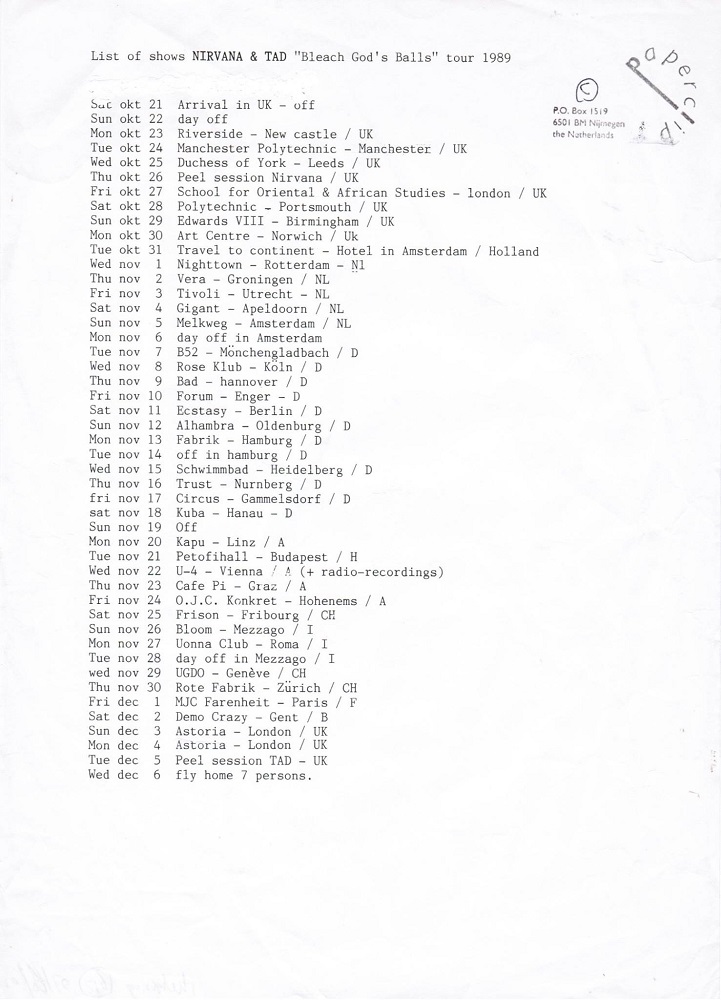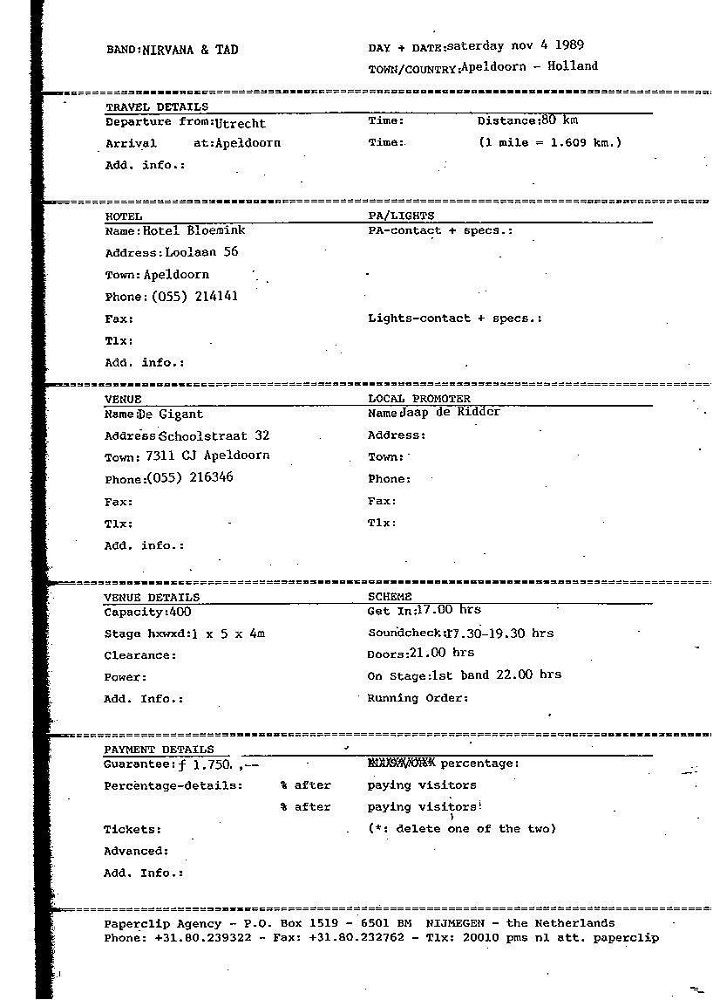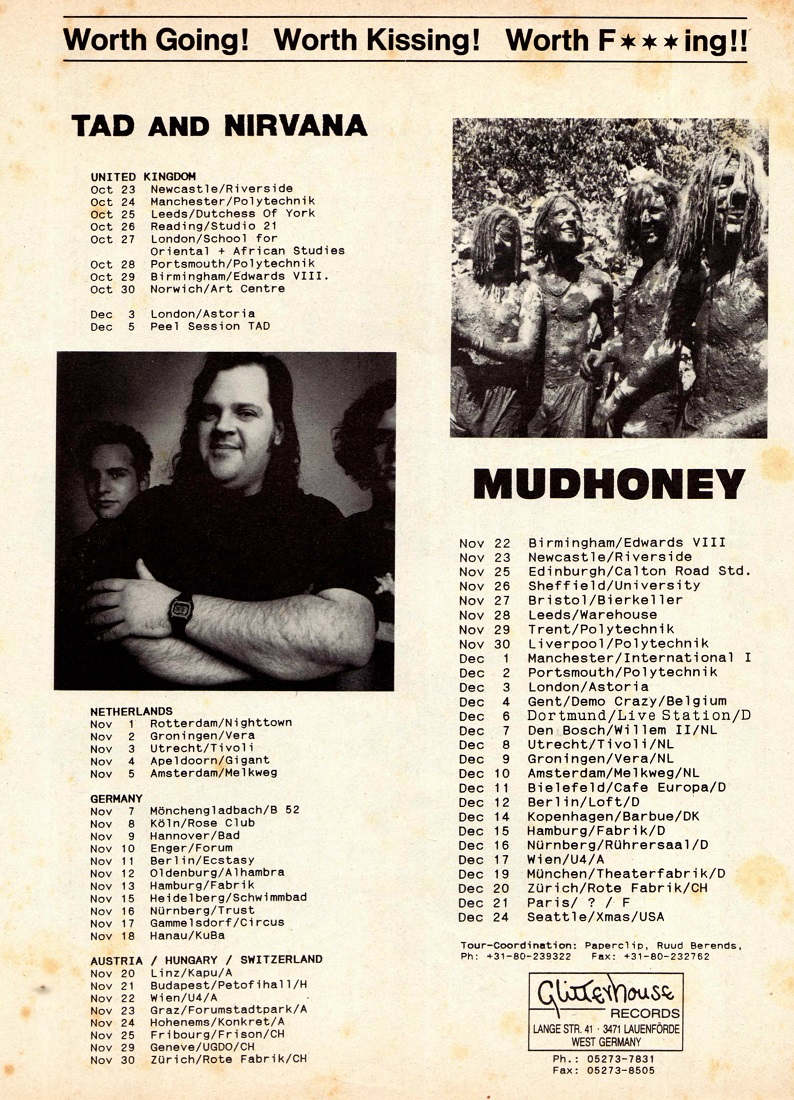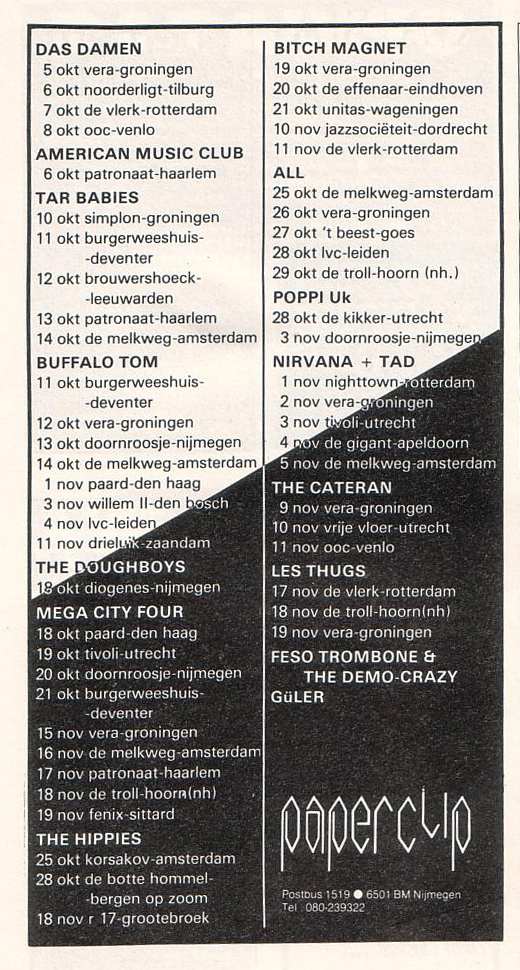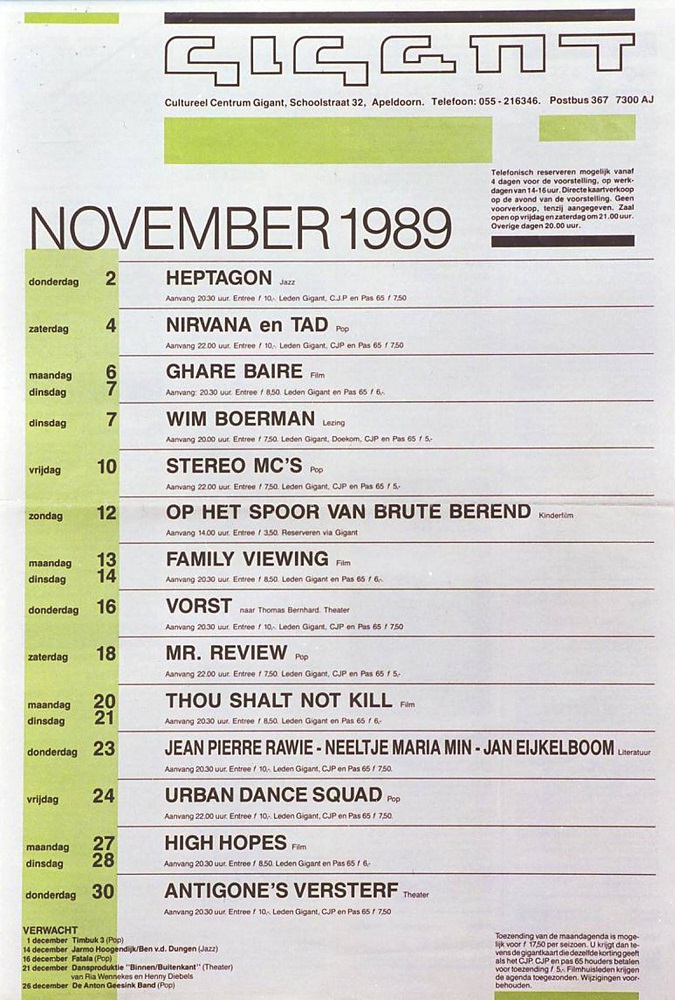 Images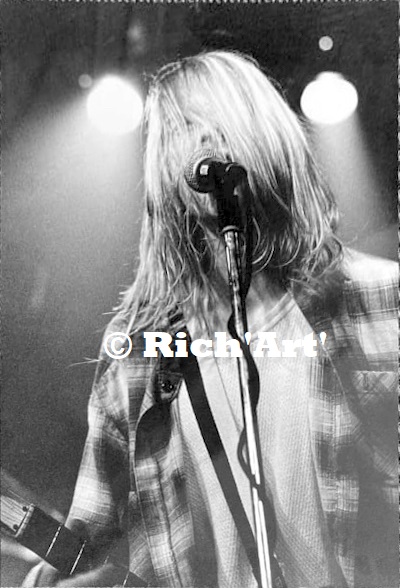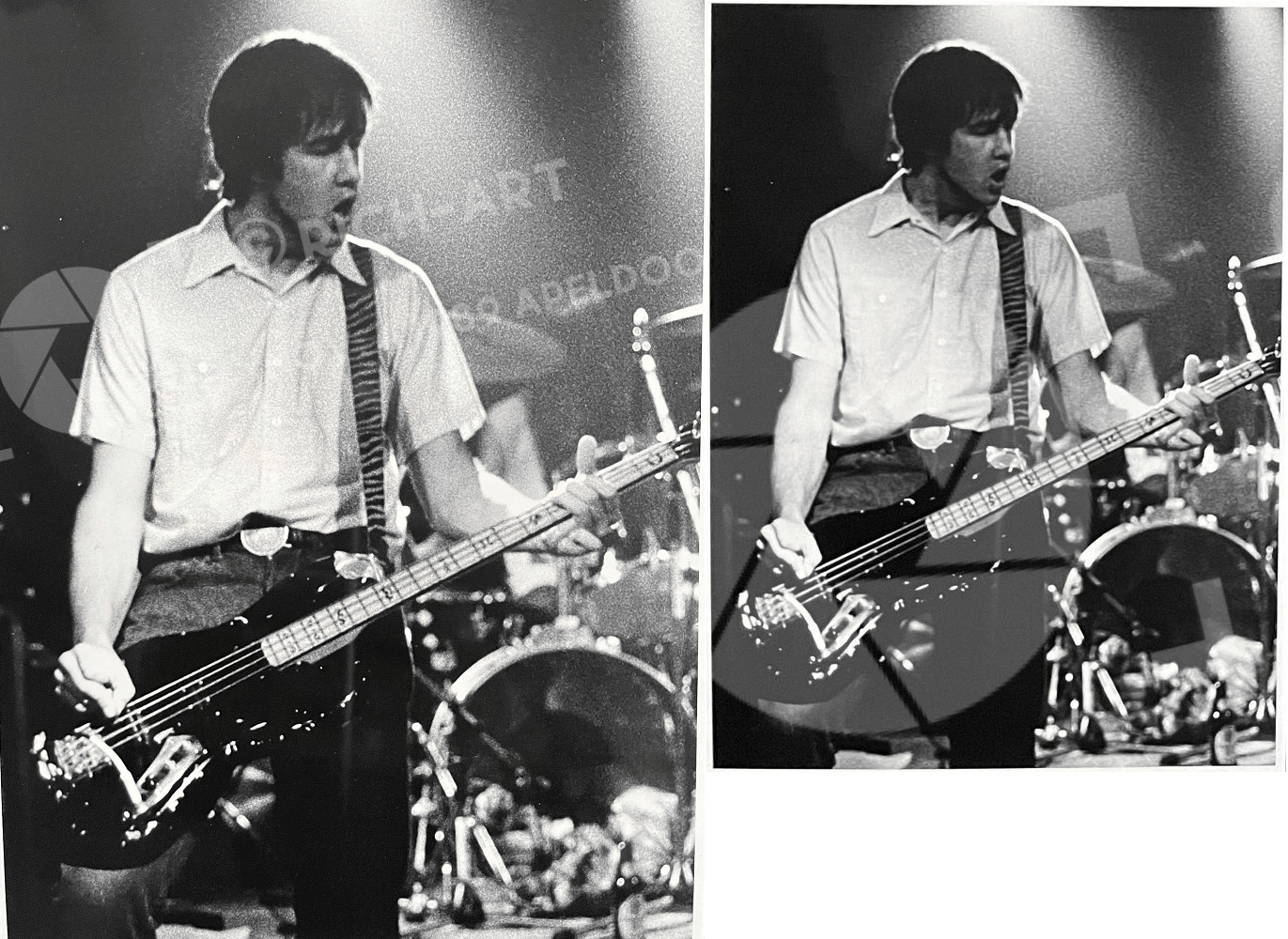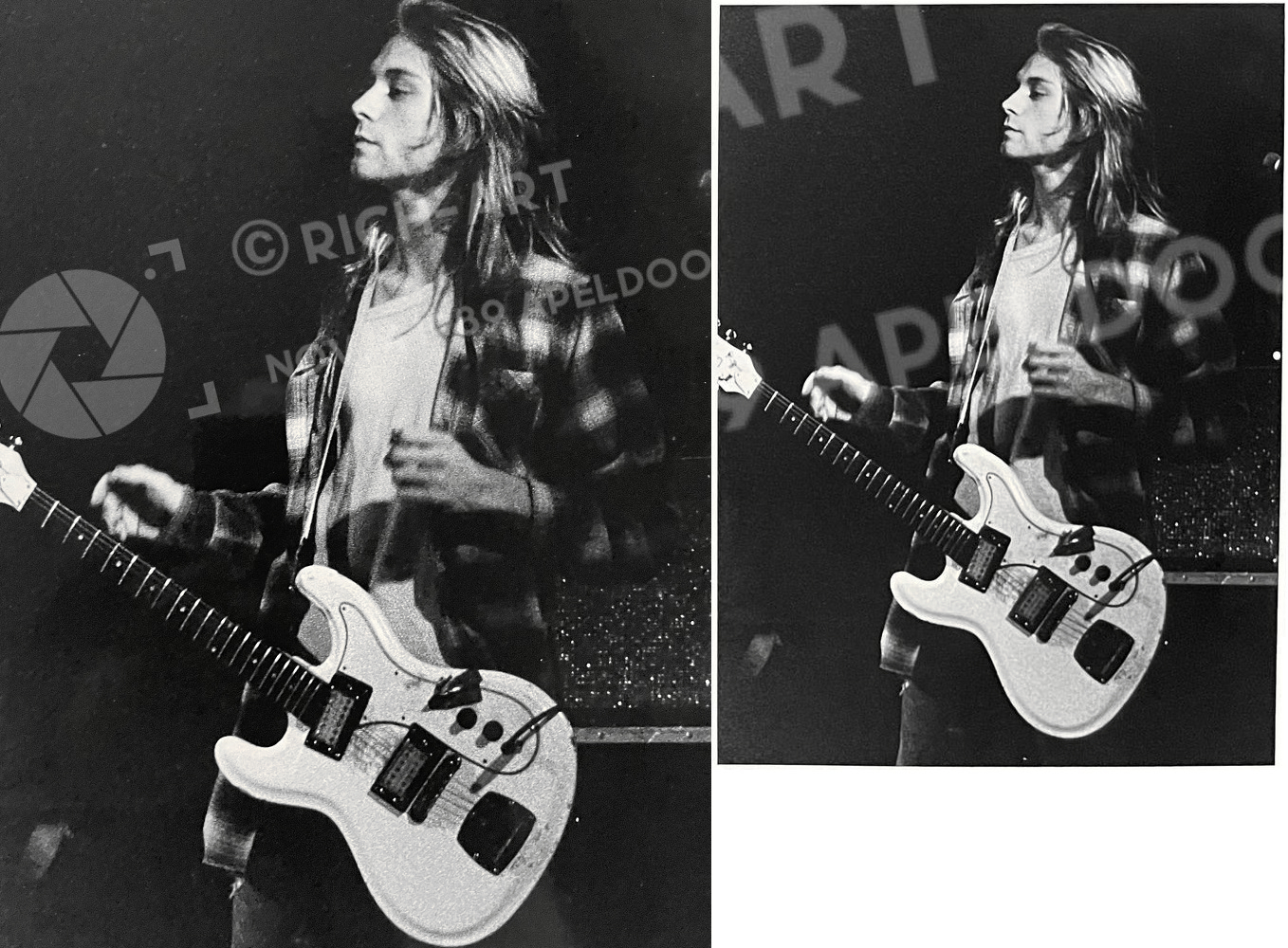 ---