November 01, 1989 - Nighttown, Rotterdam, NL
LIVE NIRVANA Concert Chronology November 01, 1989 - Nighttown, Rotterdam, NL
Artist
NIRVANA

Kurt Cobain (vocals, guitar)
Krist Novoselic (bass)
Chad Channing (drums)
Crew
Edwin Heath (tour manager)
Craig Montgomery (sound engineer)
Schedule
Load In

15:30

Soundcheck

16:00

Doors

20:00

NIRVANA Showtime

21:00

TAD Showtime

…:…
Soundcheck
No Info
Set
School

Scoff

Love Buzz

Floyd The Barber

Polly

Big Cheese

About A Girl

Token Eastern Song

Breed

Spank Thru

Negative Creep

Mr. Moustache

Been A Son

Stain

Blew
Set Range
Circulating Recordings
Equipment:

Soundboard > Unknown

Lowest Generation:

ANA(2) > FLAC

Length / Sound Quality:

46 min / 9.0

Notes:

• Circulated in April 2006.
• Missing "Blew."
• "School" cuts in, and "Stain" cuts out after only a few seconds.
Equipment:

Built In > Unknown

Lowest Generation:

VHS(1) > MPEG > DVDR(1) > MP4

Length / Sound Quality:

07 min / 7.5

Notes:

• Posted in youtube in July 2018.
• The video is incomplete due to battery problems.
• The complete tape has 18 minutes but it's not circulating entirely, comparing with the complete tape, this source is missing "Scoff" cuts in, "Floyd the Barber" cuts in , Big Cheese and "Mr. Moustache" cuts out.
• This source includes only "School" and "Polly".
• A clip of "School" appears in a 2009 documentary about the venue and the footage is mixed with some clips presumably from other parts of the video to give a multiple-camera appearance.
Uncirculated Recordings
AUD #1
Aiwa CM-30 > Aiwa TP-S30, 54 min, master tape.
Notes
No Info
Press Reviews
Memorabilia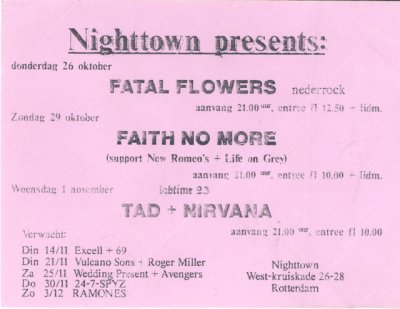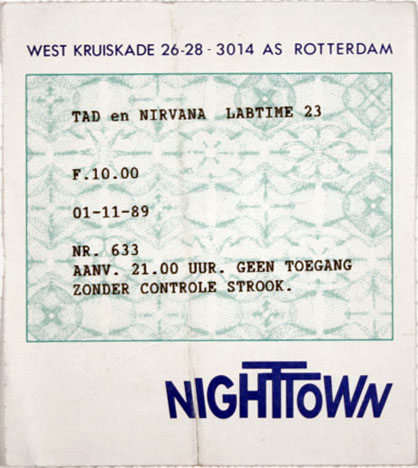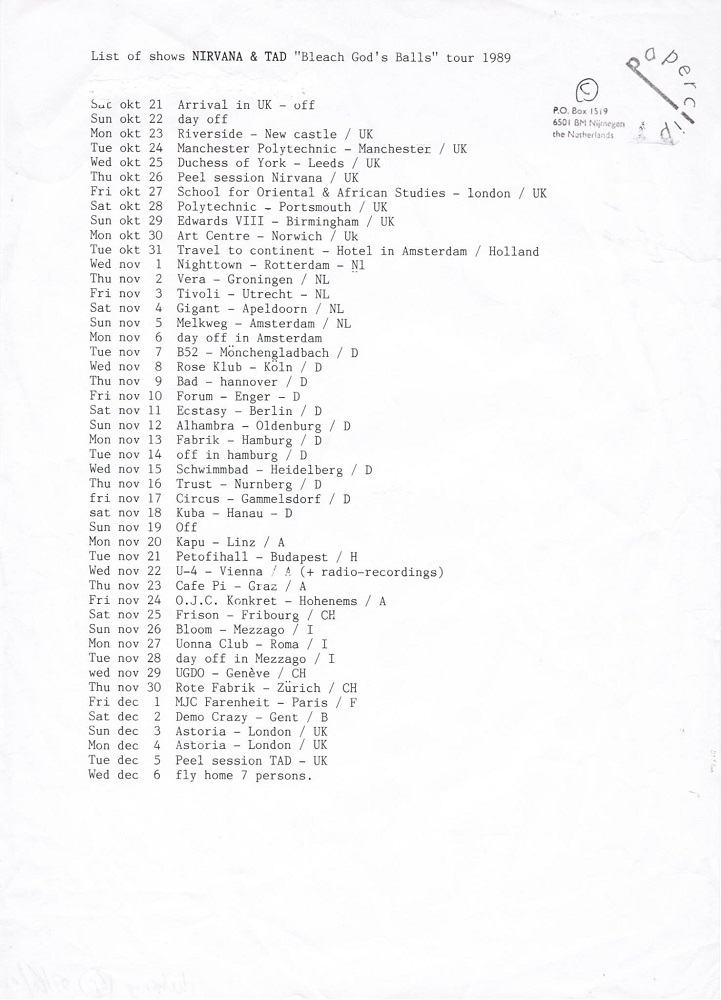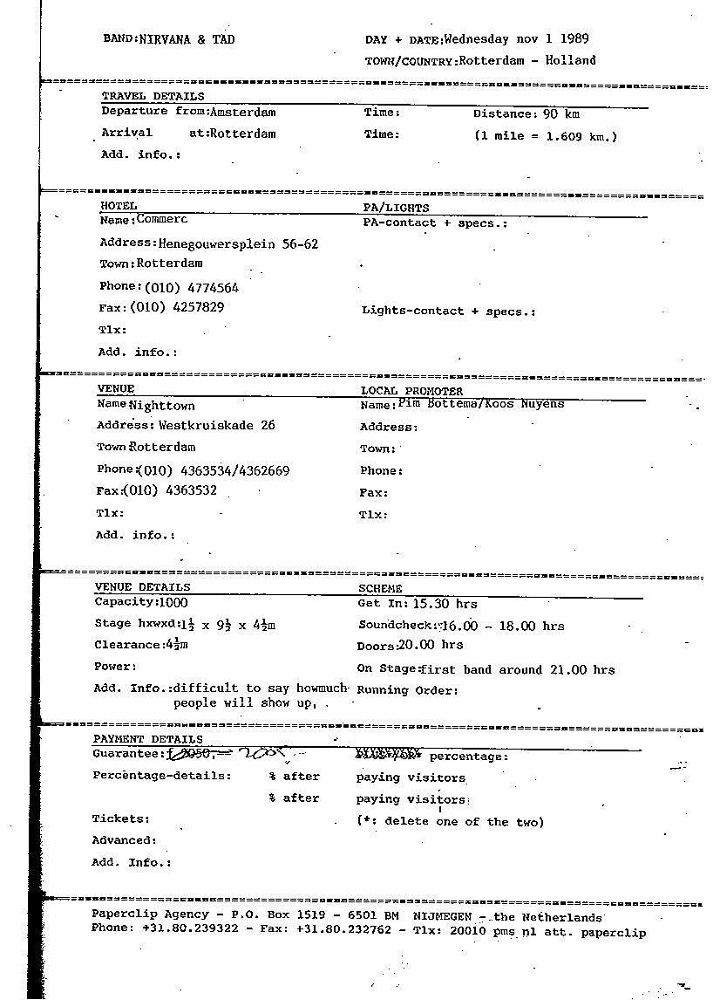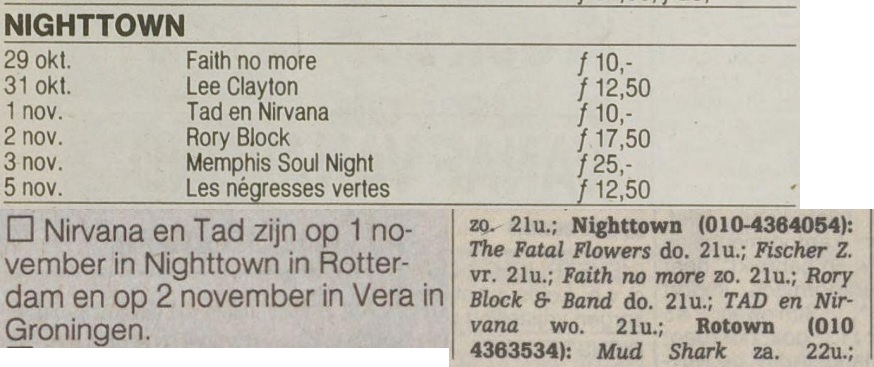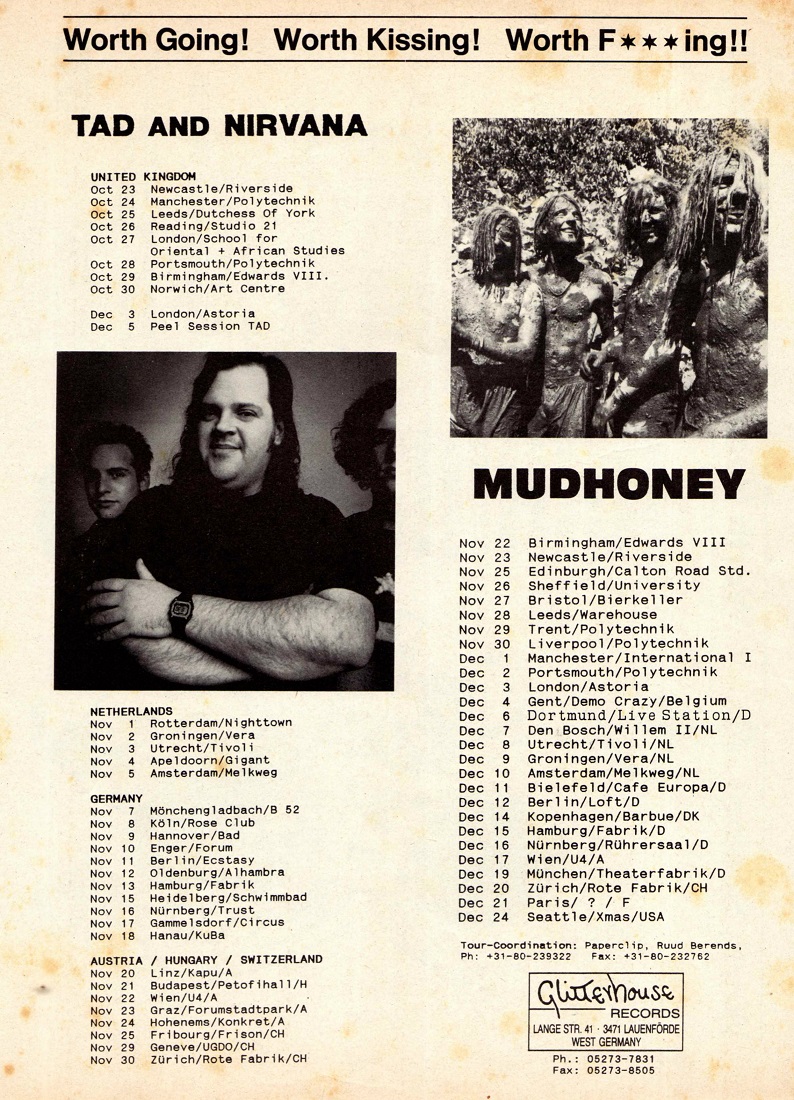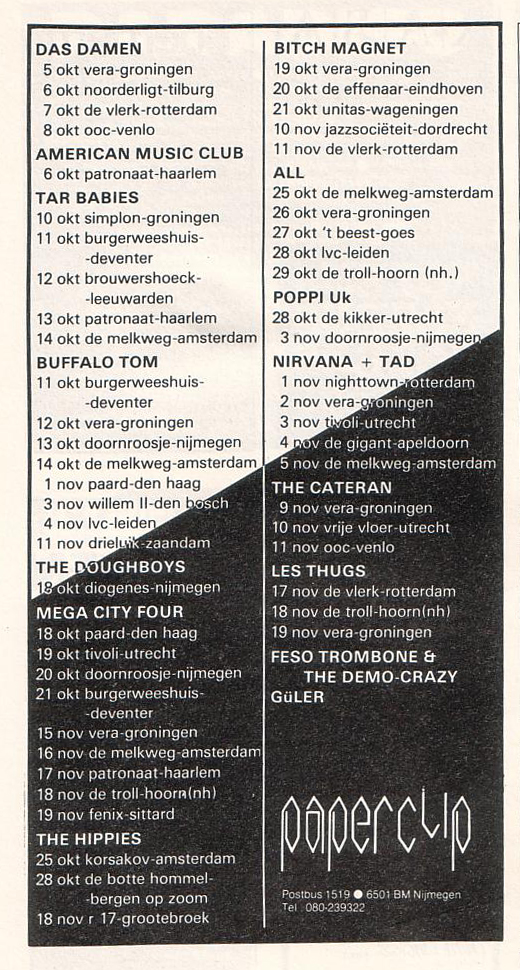 Images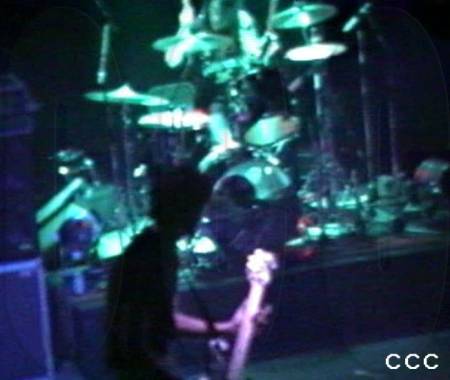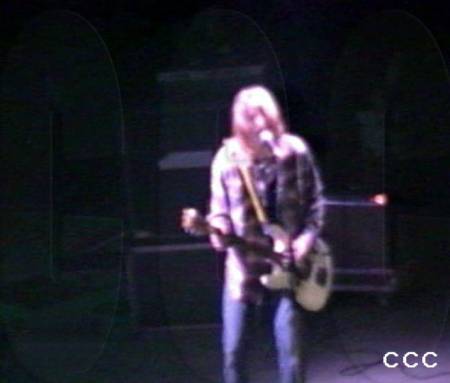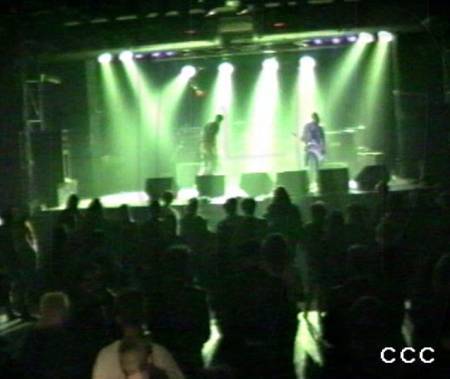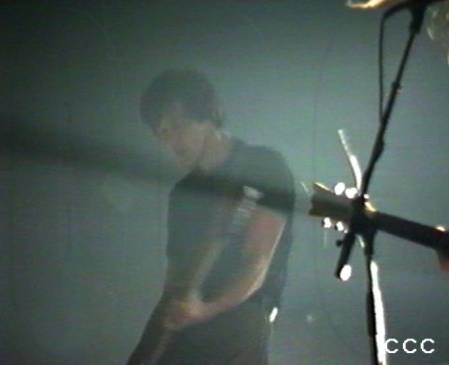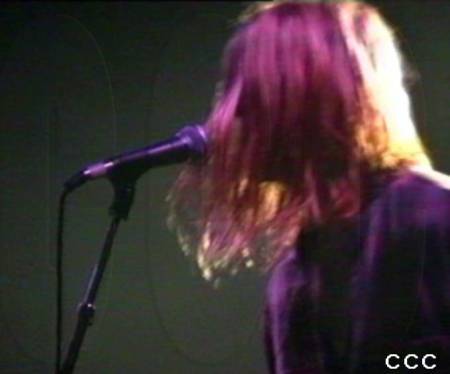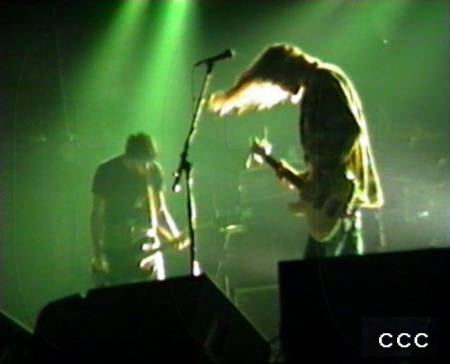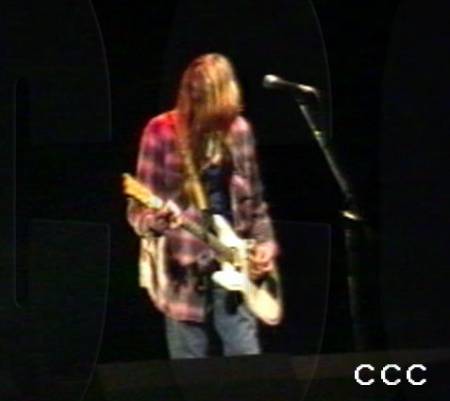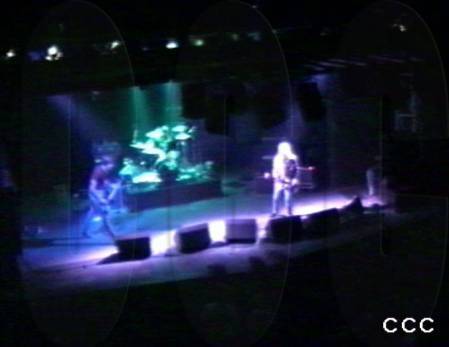 ---