October 23, 1989 - Riverside, Newcastle upon Tyne, UK
LIVE NIRVANA Concert Chronology October 23, 1989 - Riverside, Newcastle upon Tyne, UK
Artist
NIRVANA

Kurt Cobain (vocals, guitar)
Krist Novoselic (bass)
Chad Channing (drums)
Crew
Edwin Heath (tour manager)
Craig Montgomery (sound engineer)
Schedule
Load In

16:00

Soundcheck

19:00

Doors

19:30

The Cateran Showtime

…:…

NIRVANA Showtime

21:15

TAD Showtime

22:15
Soundcheck
No Info
Set
School

Scoff

Love Buzz

BREAK

Floyd The Barber

Dive

Polly

Big Cheese

Spank Thru

About A Girl

Token Eastern Song

Negative Creep

Blew
Set Range
Circulating Recordings
Equipment:

Unknown > Unknown

Lowest Generation:

ANA(1) > FLAC

Length / Sound Quality:

47 min / ??

Notes:

• Circulated in December 2017.
• There is a cut in "Token Eastern Song".
Uncirculated Recordings
No Info
Notes
During "Love Buzz" someone in the audience threw a beer bottle, which hit Krist on the side of his head, prompting him to smash his new bass straight through a couple of rental amps that were supposed to last the entire tour.
Press Reviews
Memorabilia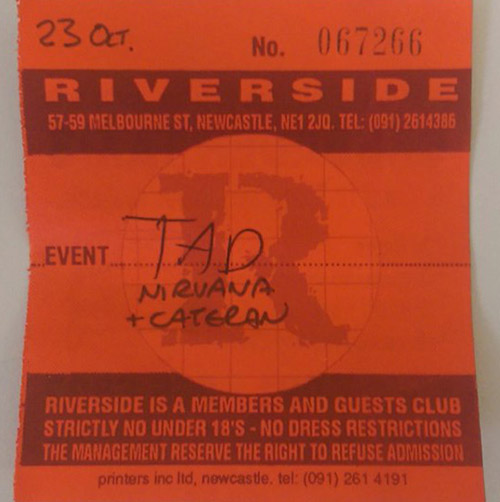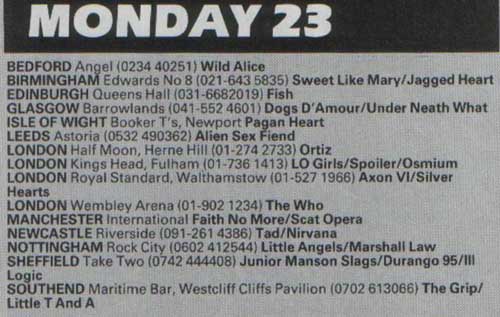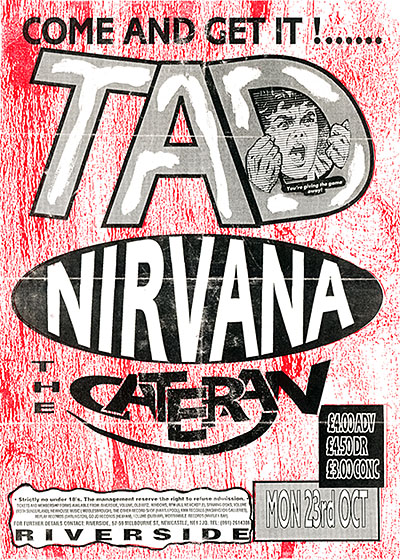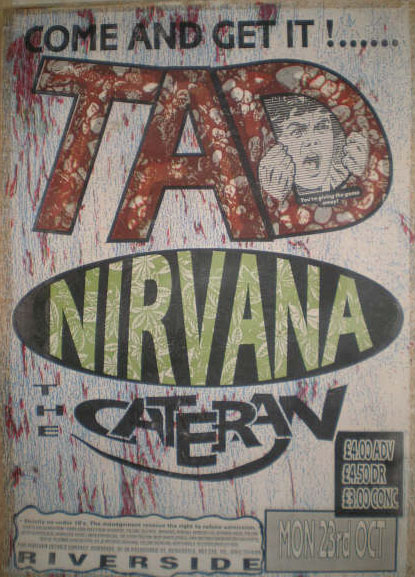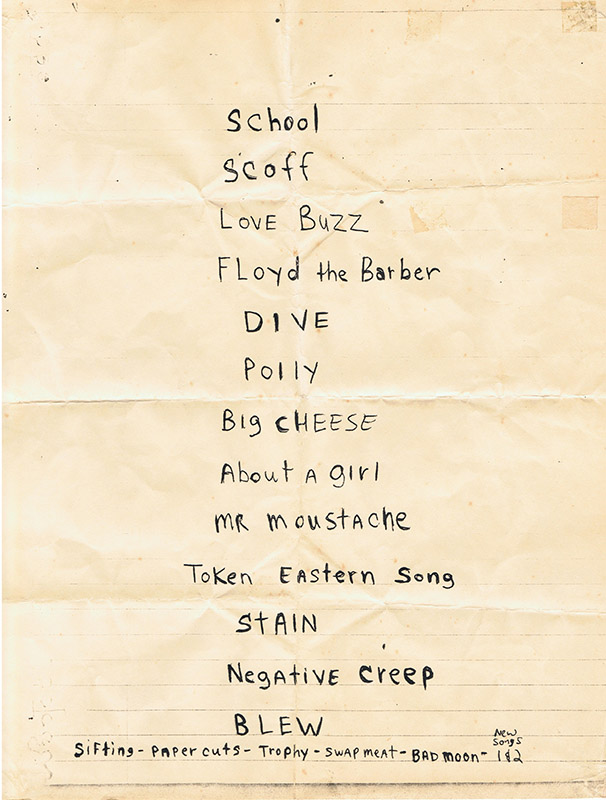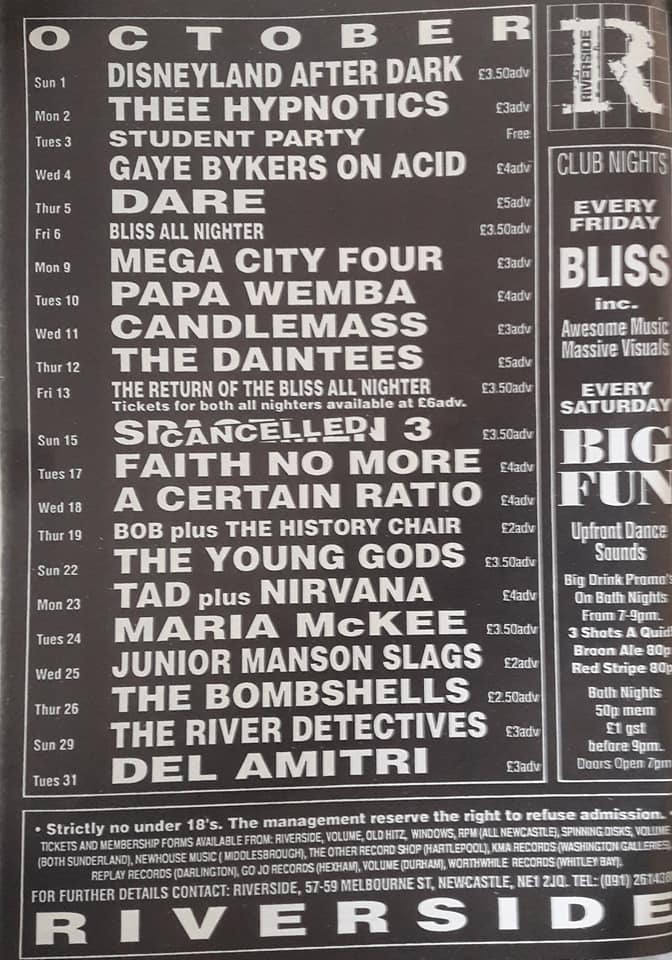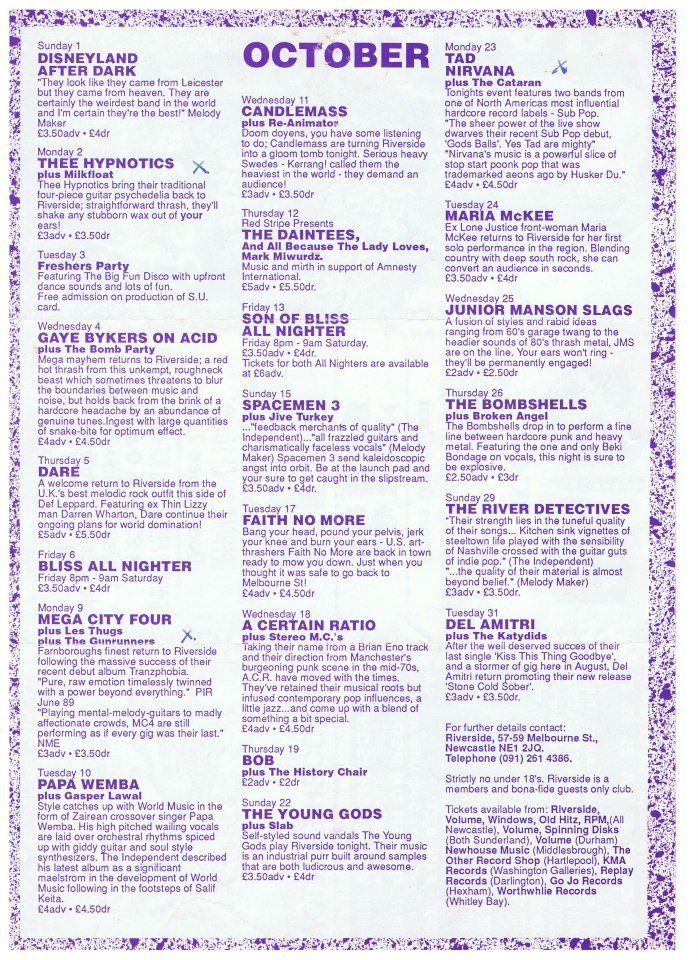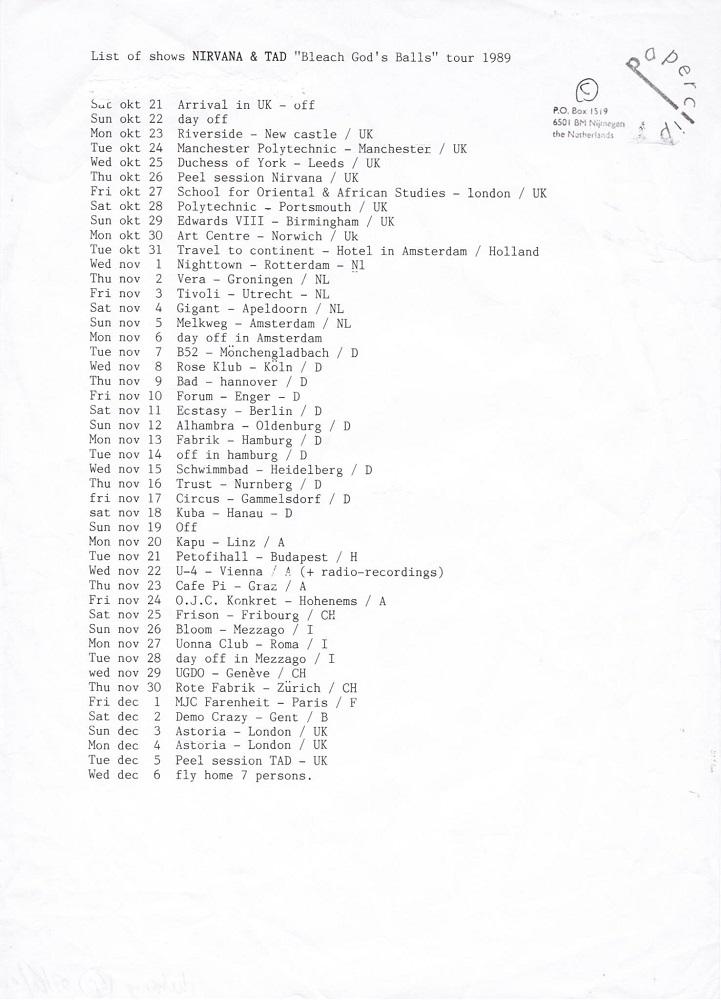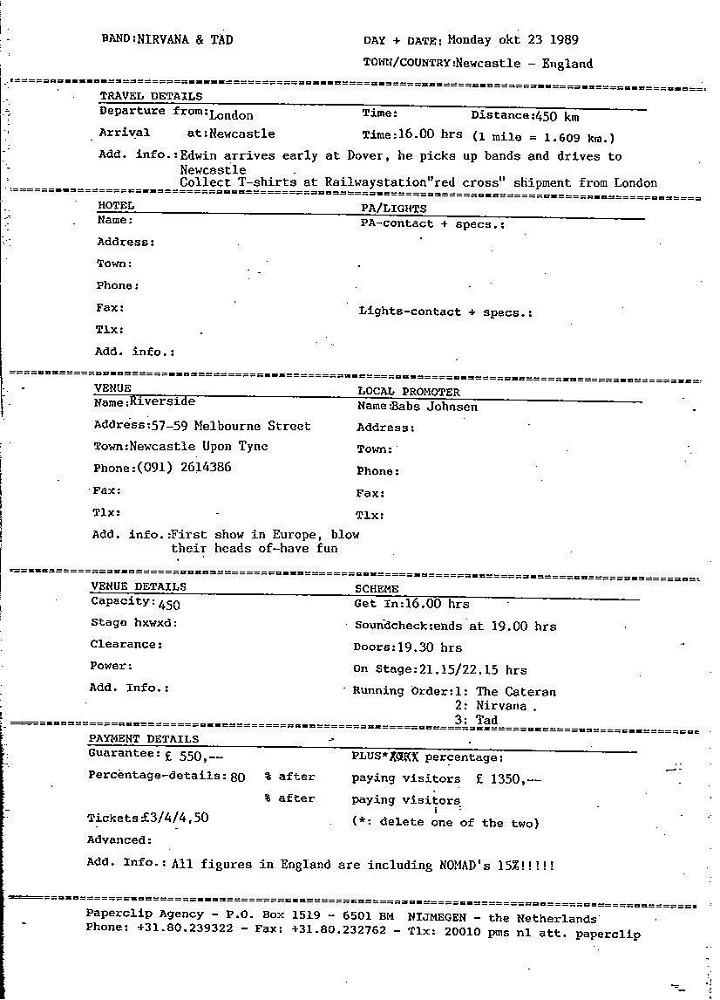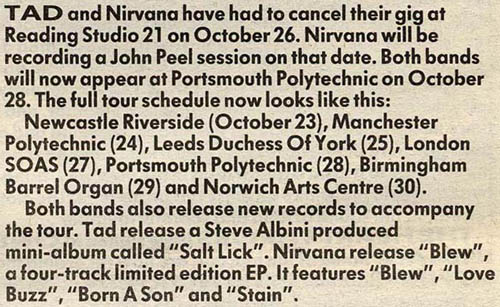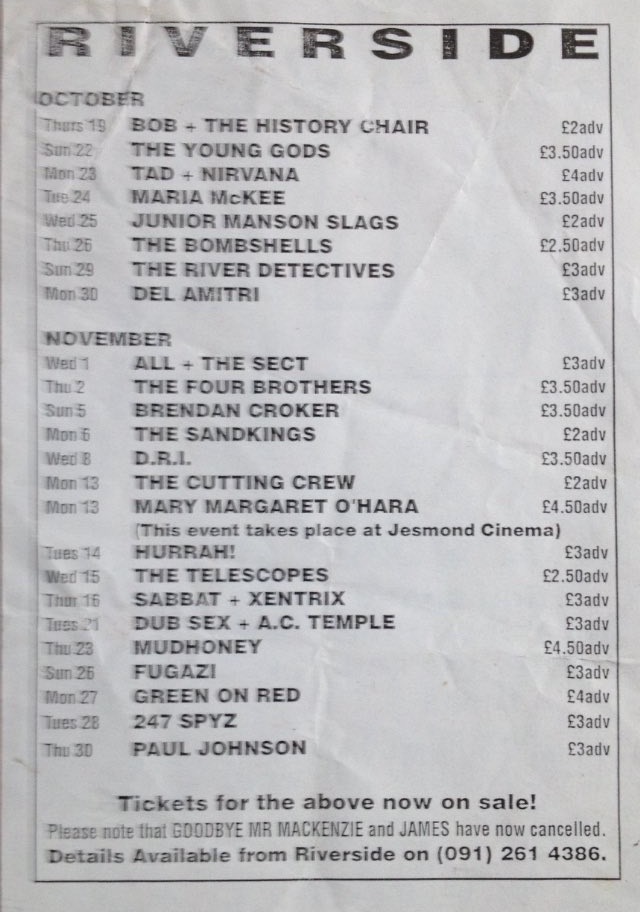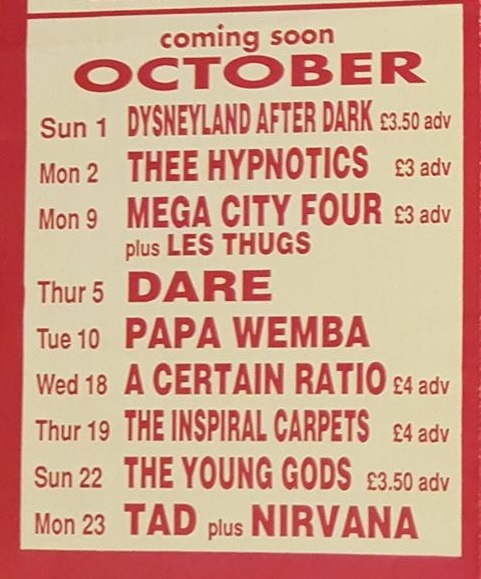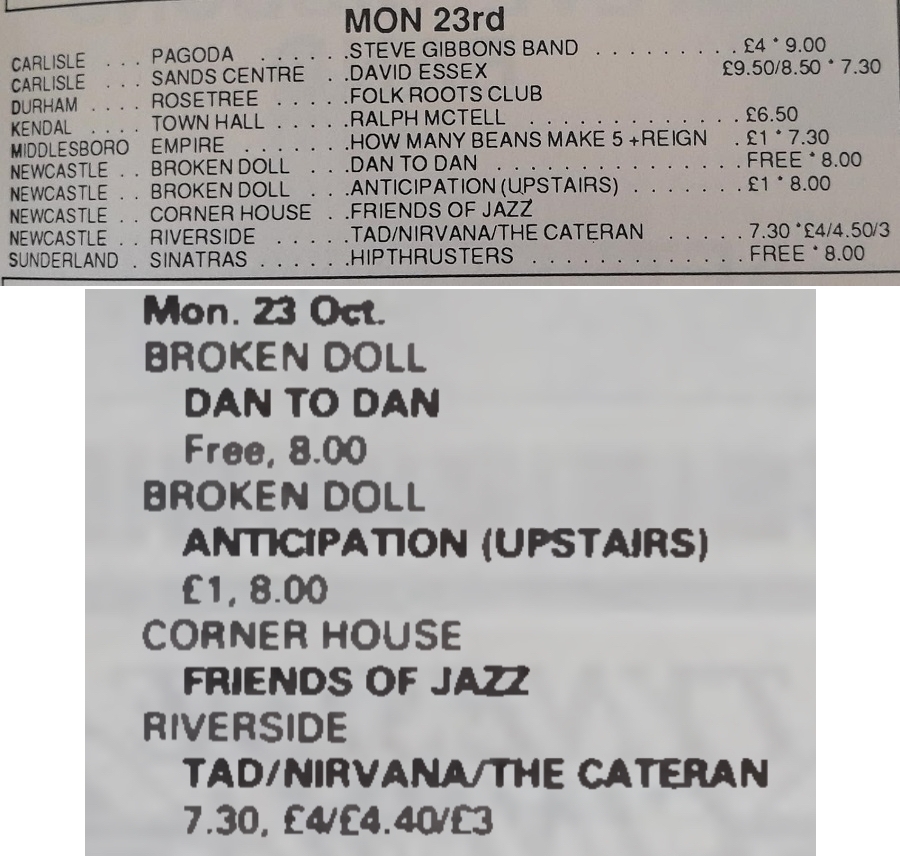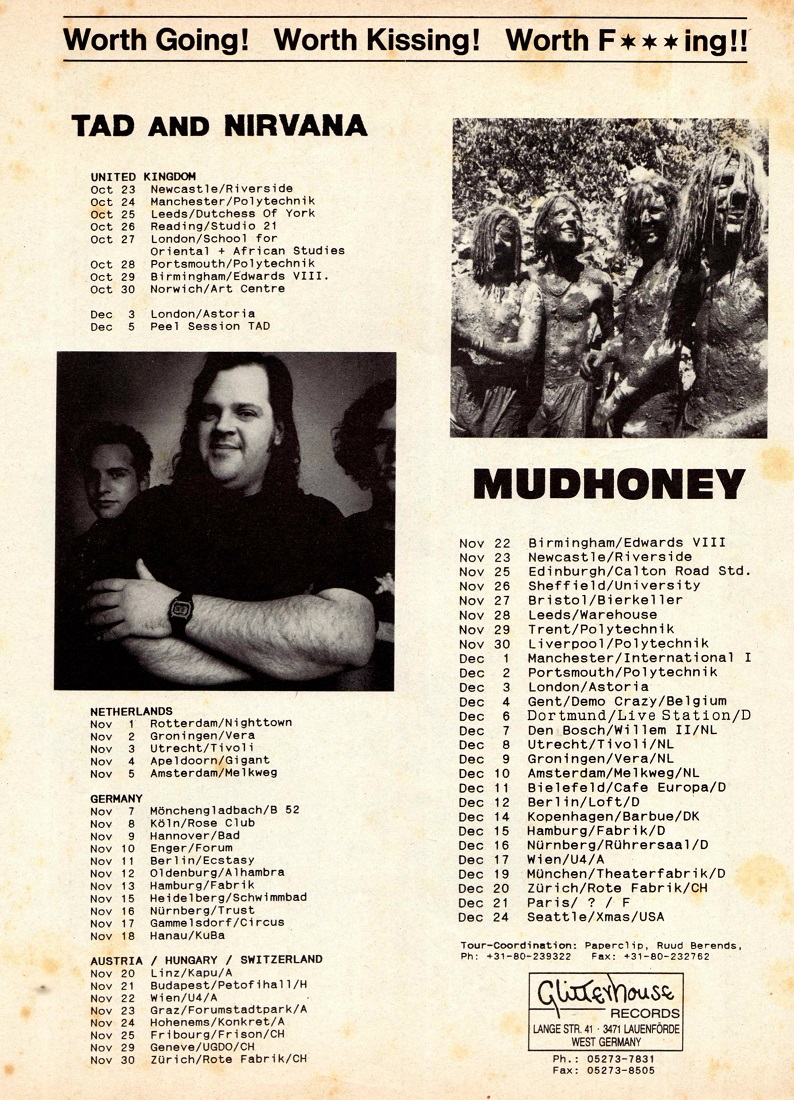 ---