September 28, 1989 - Uptown Bar, Minneapolis, MN, US
LIVE NIRVANA Concert Chronology September 28, 1989 - Uptown Bar, Minneapolis, MN, US
Artist
NIRVANA

Kurt Cobain (vocals, guitar)
Krist Novoselic (bass)
Chad Channing (drums)
Schedule
Load In

18:30

Soundcheck

20:00

Doors

…:…

Knife Dance Showtime

…:…

NIRVANA Showtime

11:30
Soundcheck
No Info
Set incomplete
Love Buzz
Set Range
Circulating Recordings
No Info
Uncirculated Recordings
No Info
Notes
There were about 40 people at the show, according to an attendee.
It was not a great concert because Kurt was having some stomach issues.
During soundcheck, Ben Shepherd, who was being considered as a replacement for Jason and who would later play bass in Soundgarden, filled in for Kurt, who was vomiting behind the venue.
Press Reviews
Memorabilia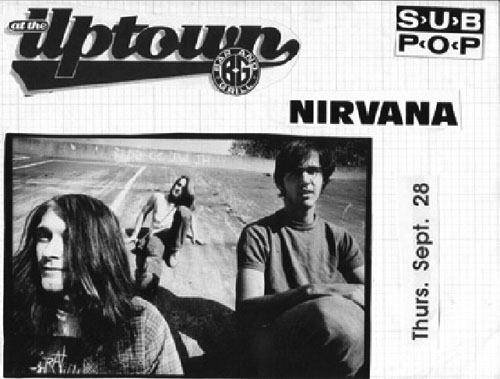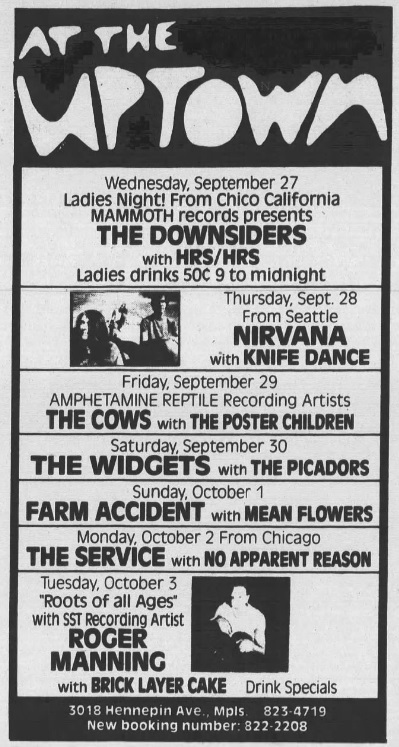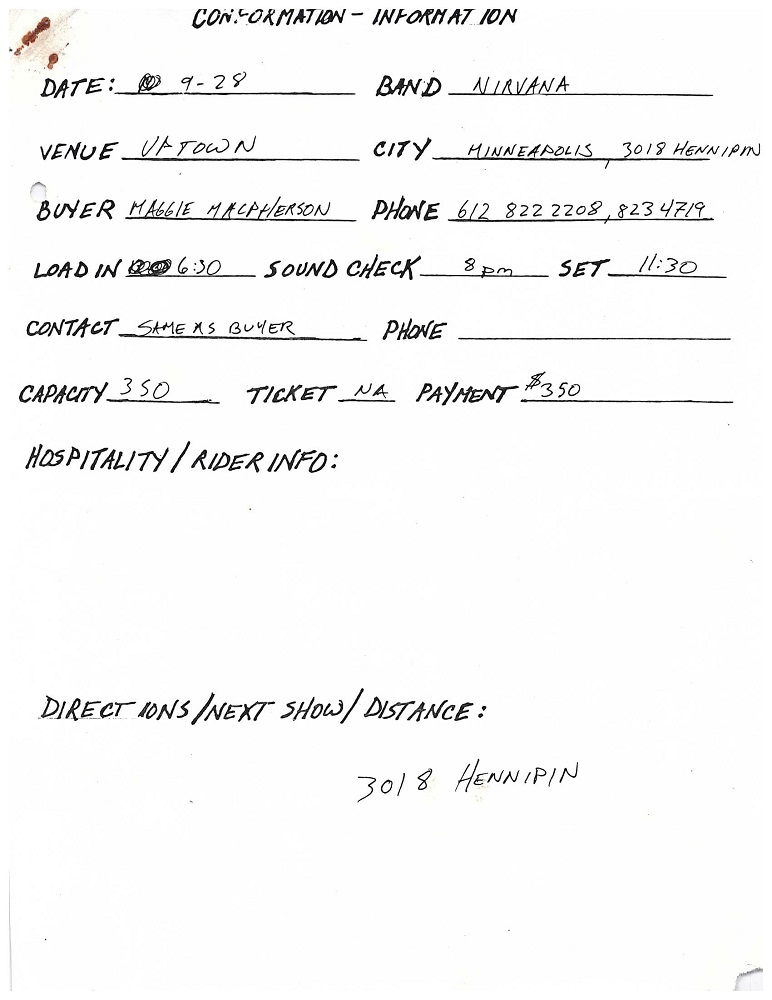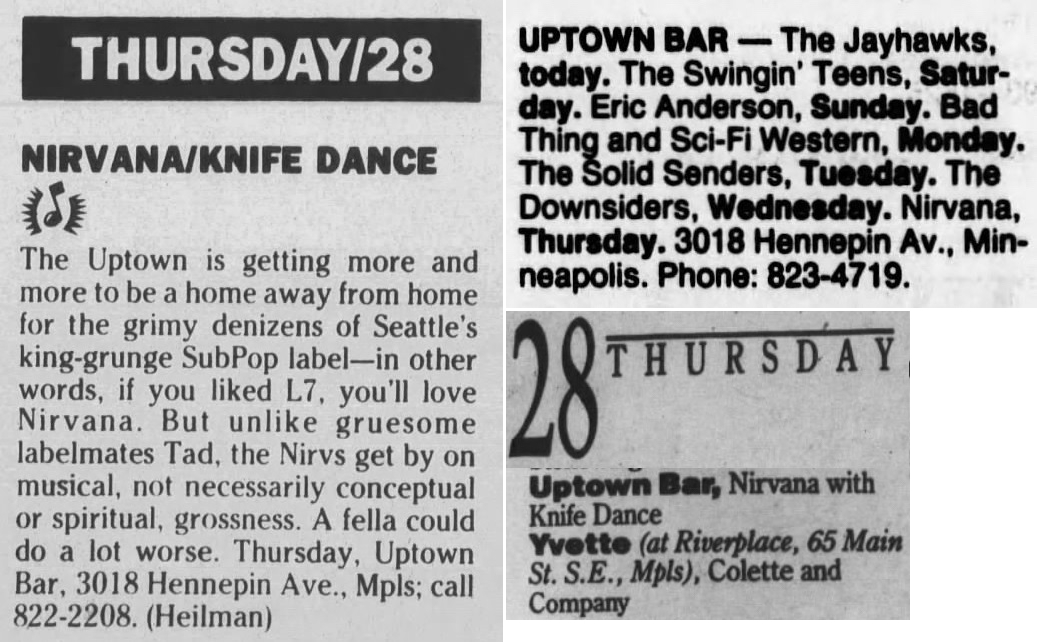 ---