July 01, 1989 - The Axiom, Houston, TX, US
LIVE NIRVANA Concert Chronology July 01, 1989 - The Axiom, Houston, TX, US
Artist
NIRVANA

Kurt Cobain (vocals, guitar)
Krist Novoselic (bass)
Chad Channing (drums)
Jason Everman (guitar)
Schedule
Load In

…:…

Soundcheck

…:…

Doors

…:…

Bayou Pigs Showtime

…:…

David Von Ohlerking Showtime

…:…

NIRVANA Showtime

…:…
Soundcheck
No Info
Set incomplete
Floyd The Barber

Negative Creep
Set Range
Circulating Recordings
No Info
Uncirculated Recordings
AUD #1
It is rumored that the show was recorded.
SBD #1
It's possible the soundman taped the concert, but he did pass away some time ago.
AMT #1
Someone was seen video taping the show from the back of the venue with a tripod.
Notes
There were about 100 people at the show, according to a former member of the opening band.
Press Reviews
Memorabilia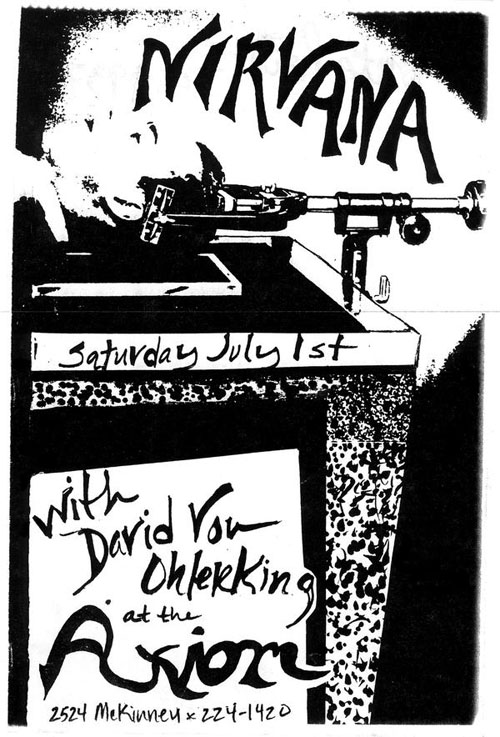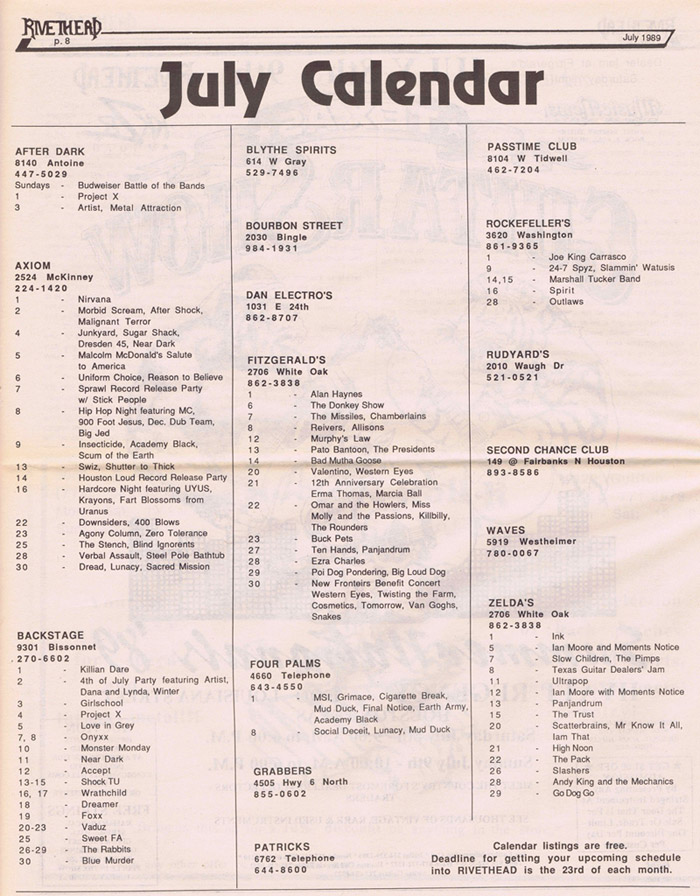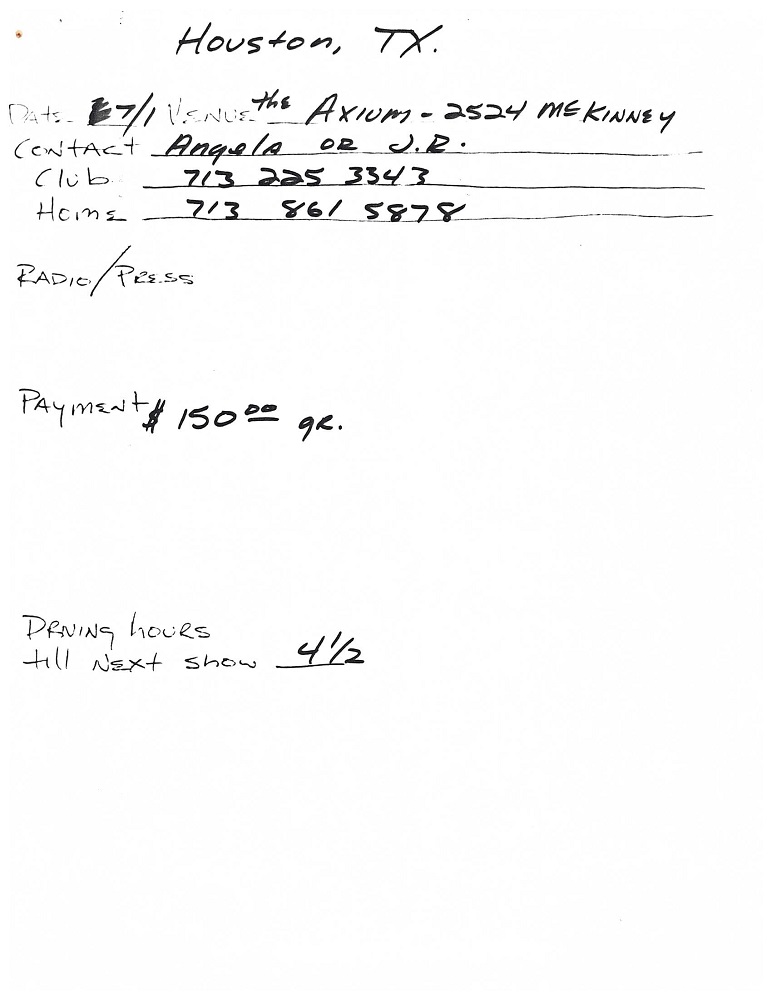 Images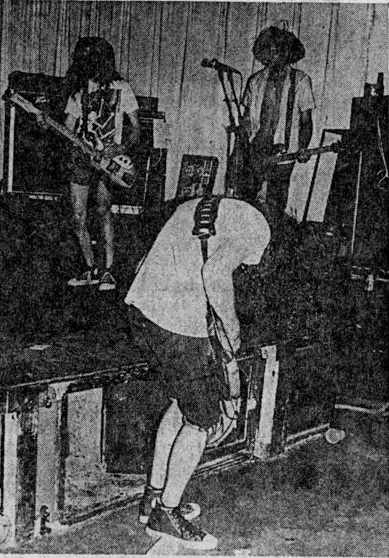 ---