February 25, 1989 - East Ballroom, Husky Union Building, University of Washington, Seattle, WA, US
LIVE NIRVANA Concert Chronology February 25, 1989 - East Ballroom, Husky Union Building, University of Washington, Seattle, WA, US
Artist
NIRVANA

Kurt Cobain (vocals, guitar)
Krist Novoselic (bass)
Chad Channing (drums)
Jason Everman (guitar)
Schedule
Load In

…:…

Soundcheck

…:…

Doors

20:30

Skin Yard Showtime

…:…

Girl Trouble Showtime

…:…

NIRVANA Showtime

…:…

Fluid Showtime

…:…
Soundcheck
No Info
Set
School

Love Buzz

Floyd The Barber

Mr. Moustache

Paper Cuts

Spank Thru

Sifting

Big Cheese

Negative Creep

Blew
Set Range
Circulating Recordings
AUD #1
Equipment:

Sony ECM-939LT > Sony WM-D6C

Lowest Generation:

ANA(M) > FLAC

Length / Sound Quality:

40 min / 8.5

Notes:

Surfaced in August 2012.
Uncirculated Recordings
It is not known if there are other sources.
Notes
Due to stage diving during the show and damage that occurred while the band was destroying their instruments, university management suspended bookings for a short period of time.
Press Reviews
Memorabilia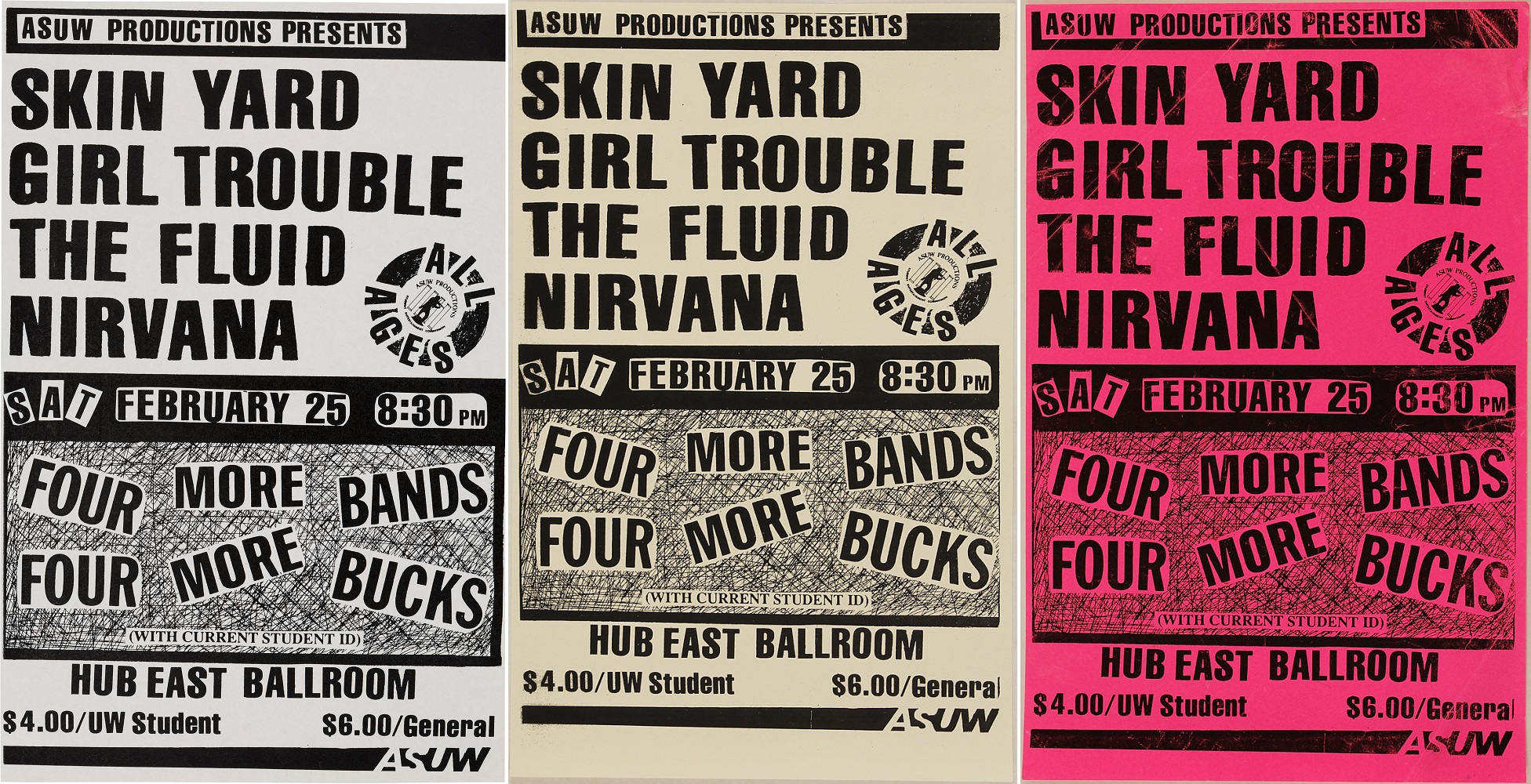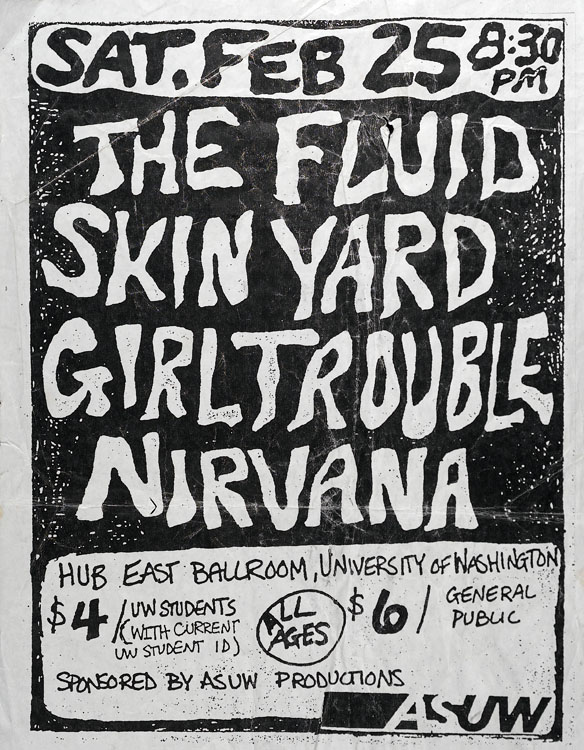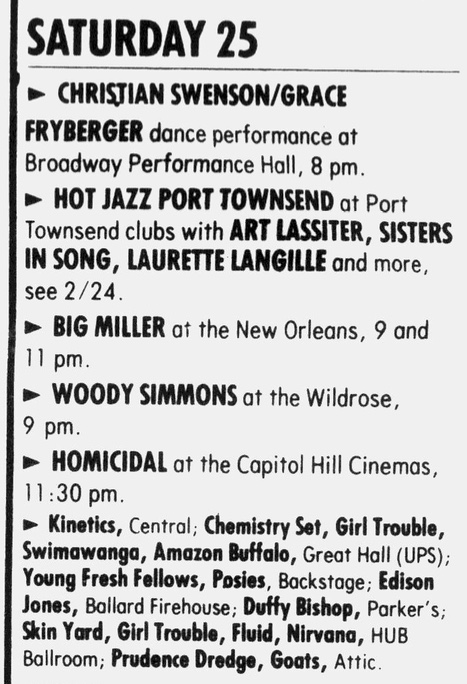 Images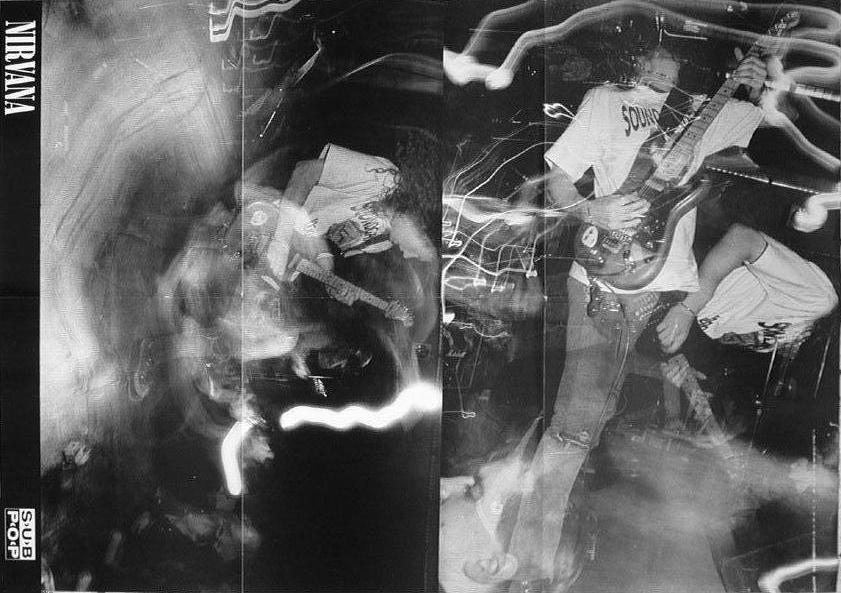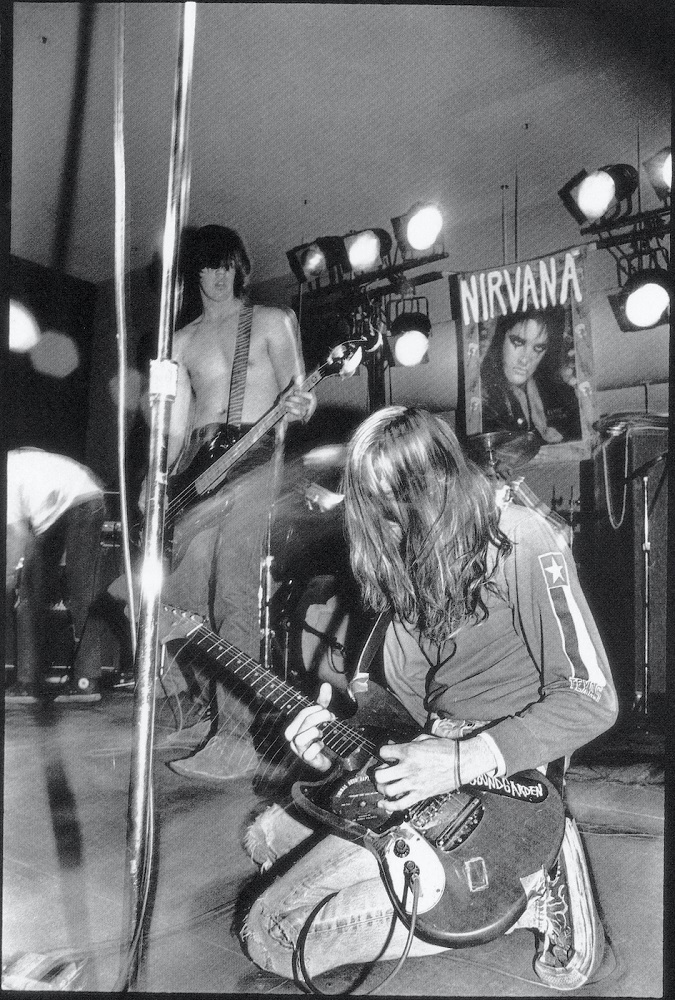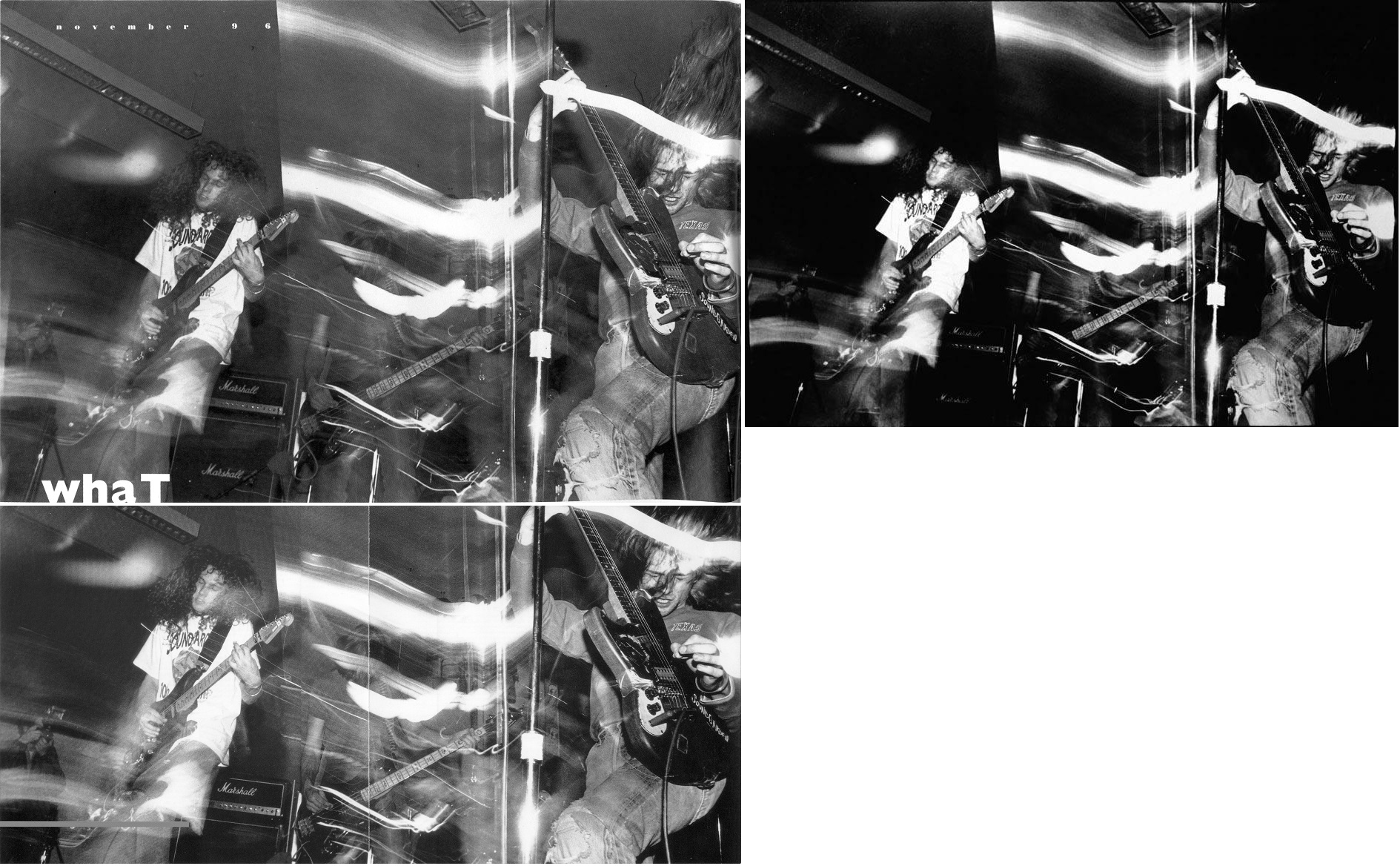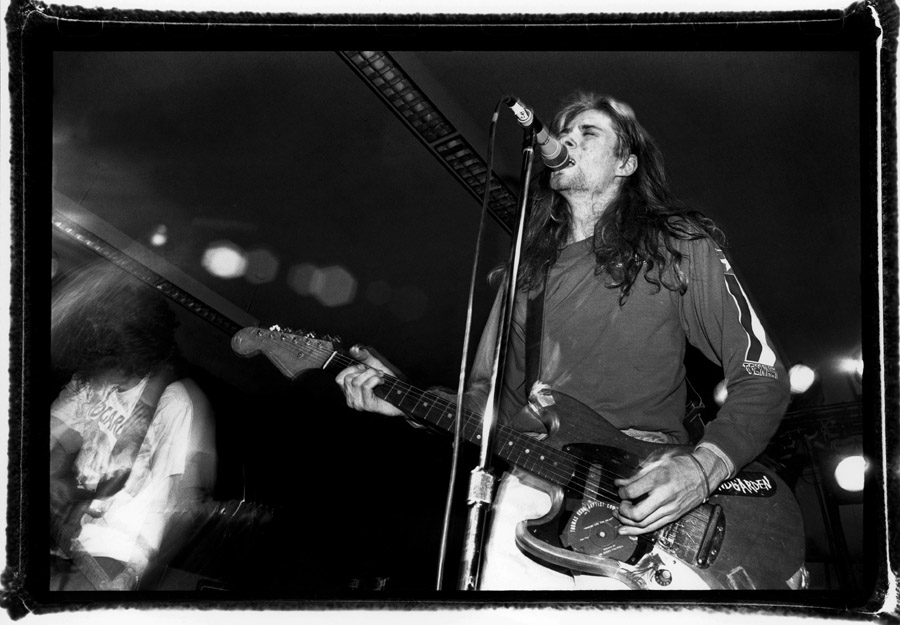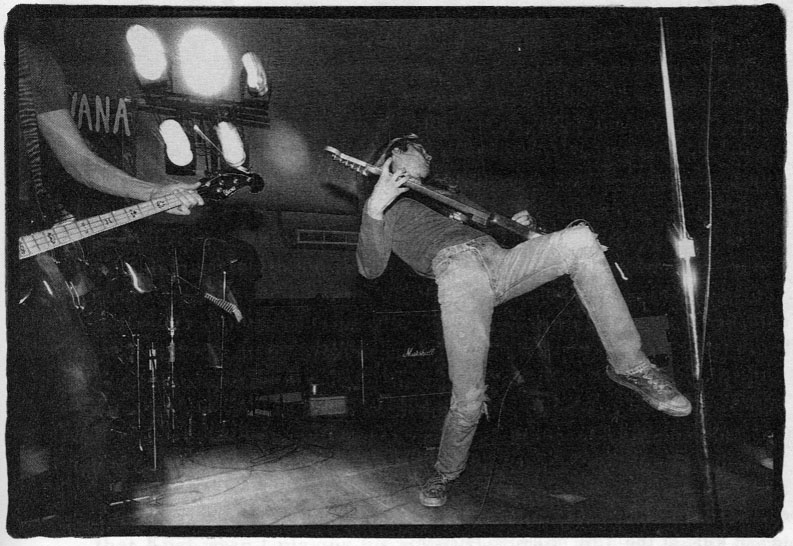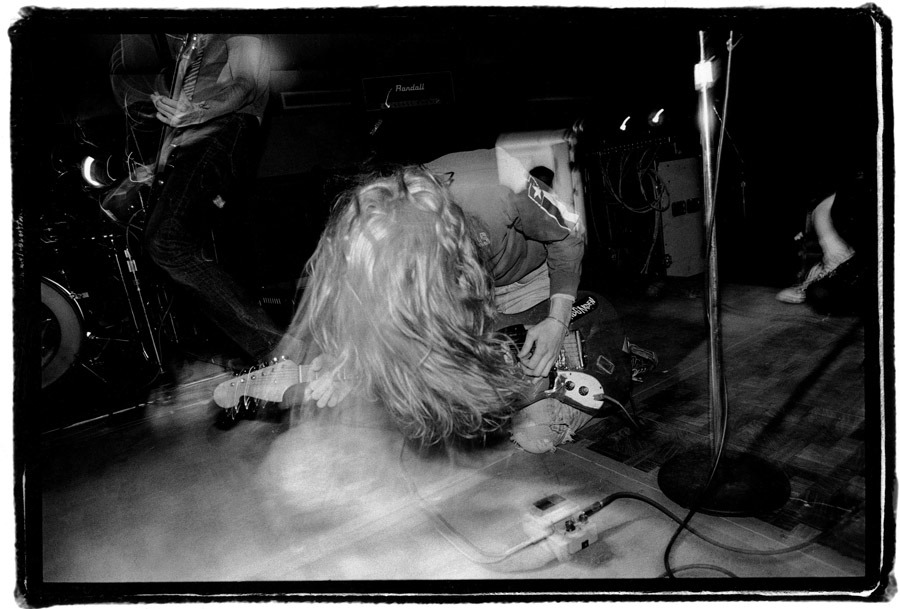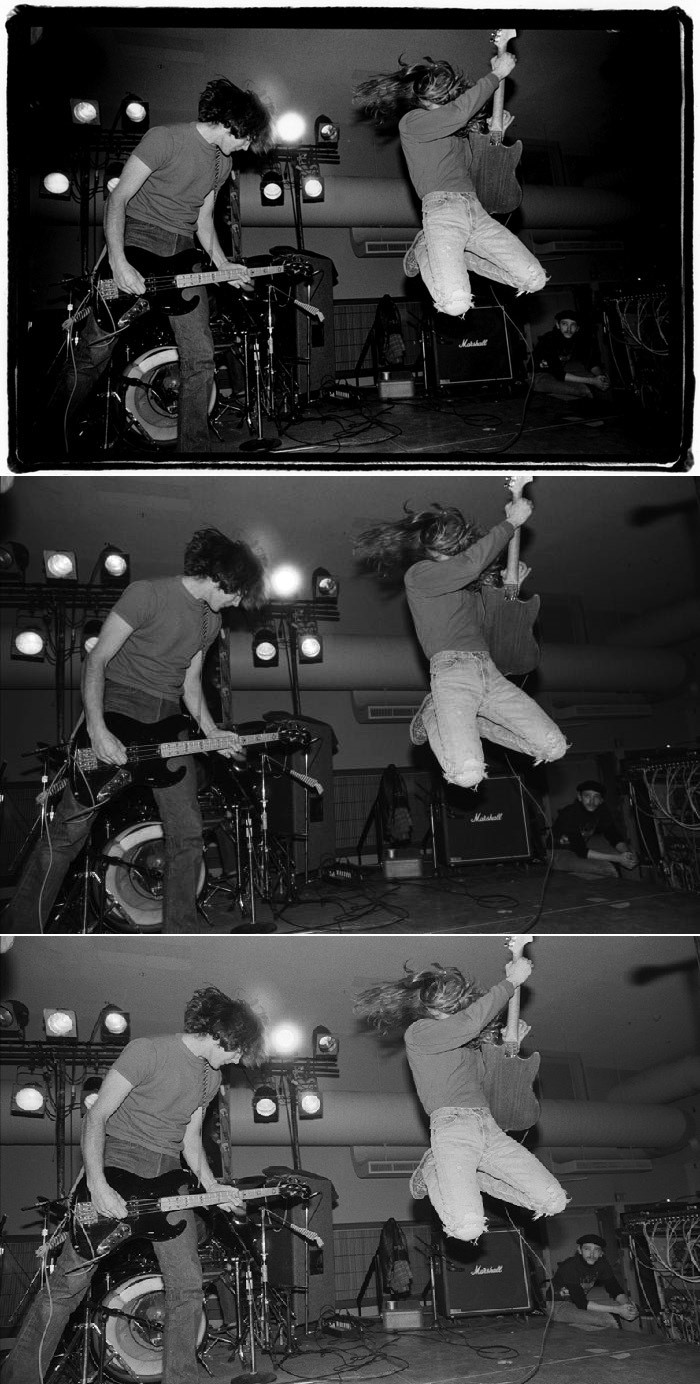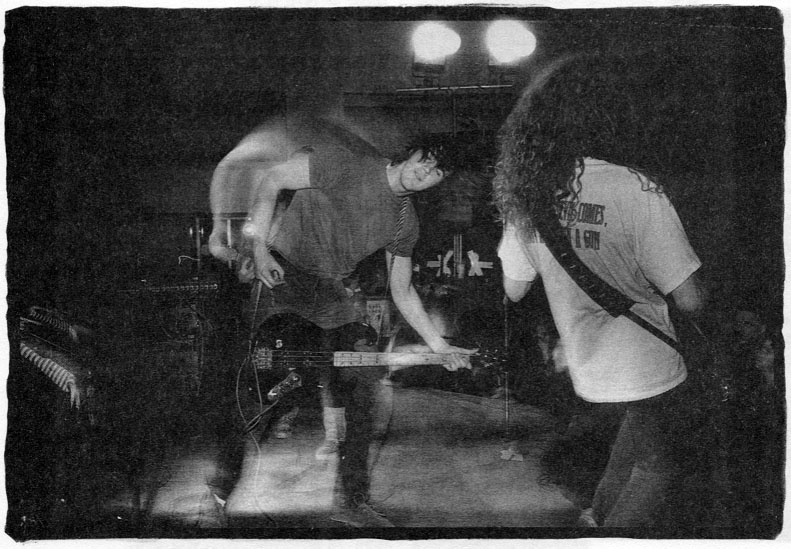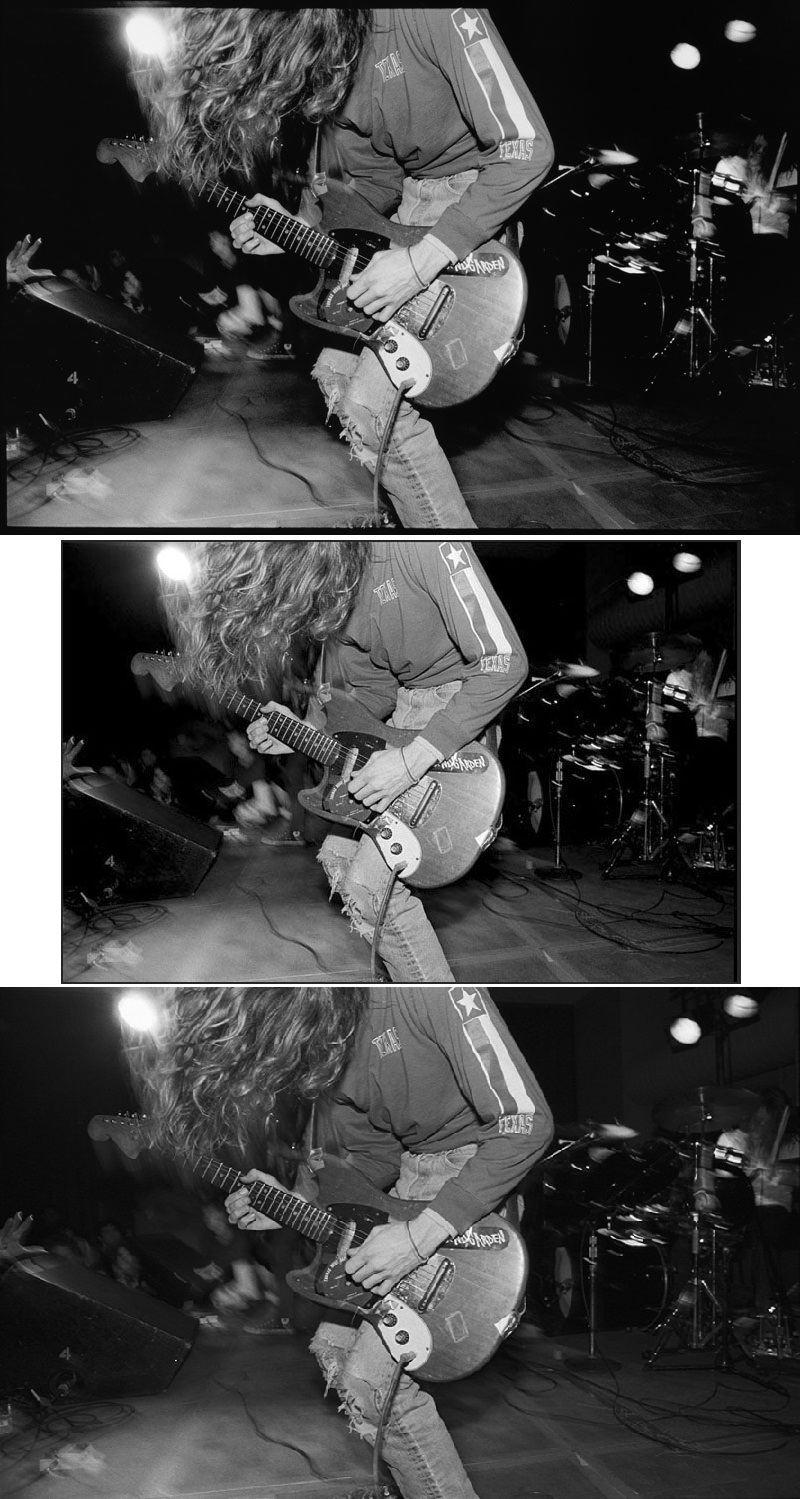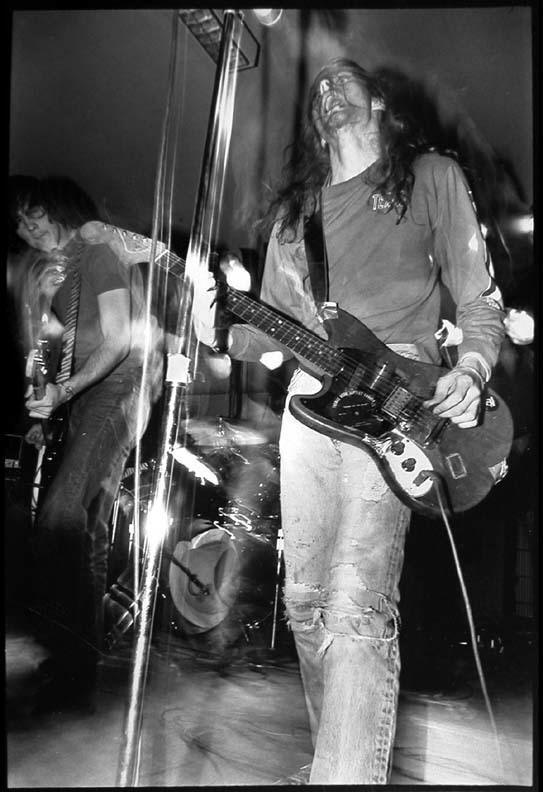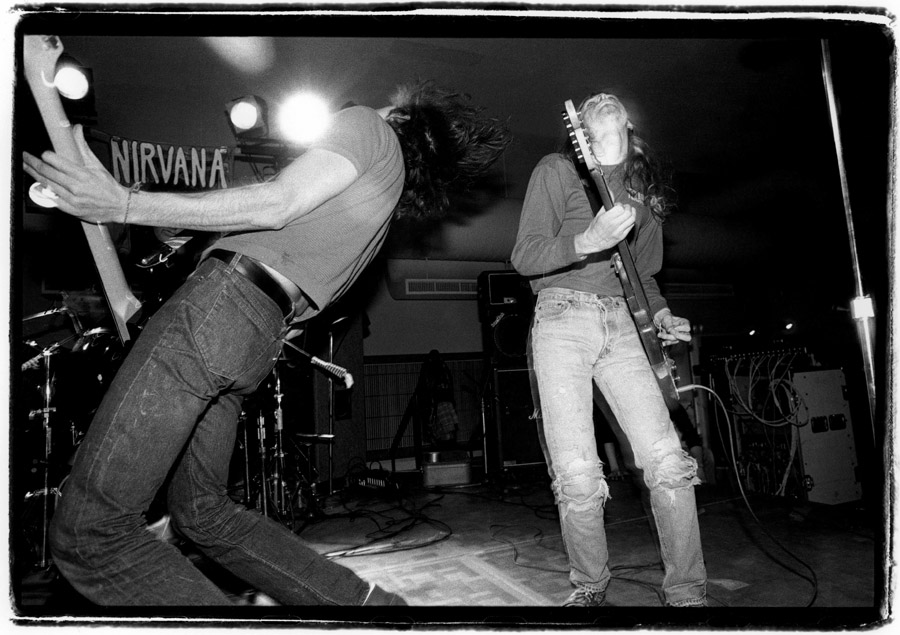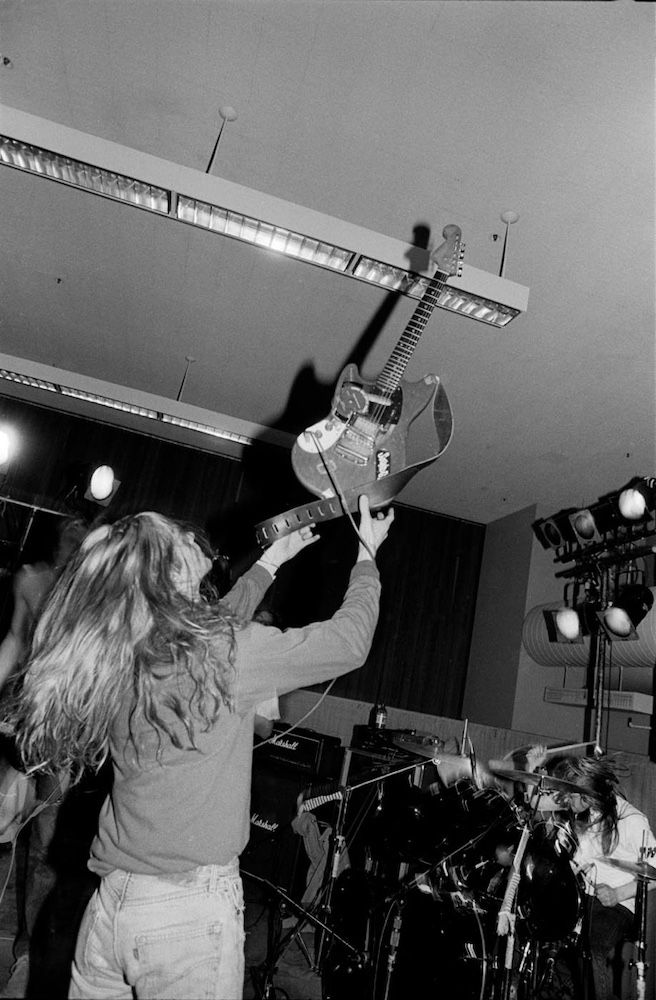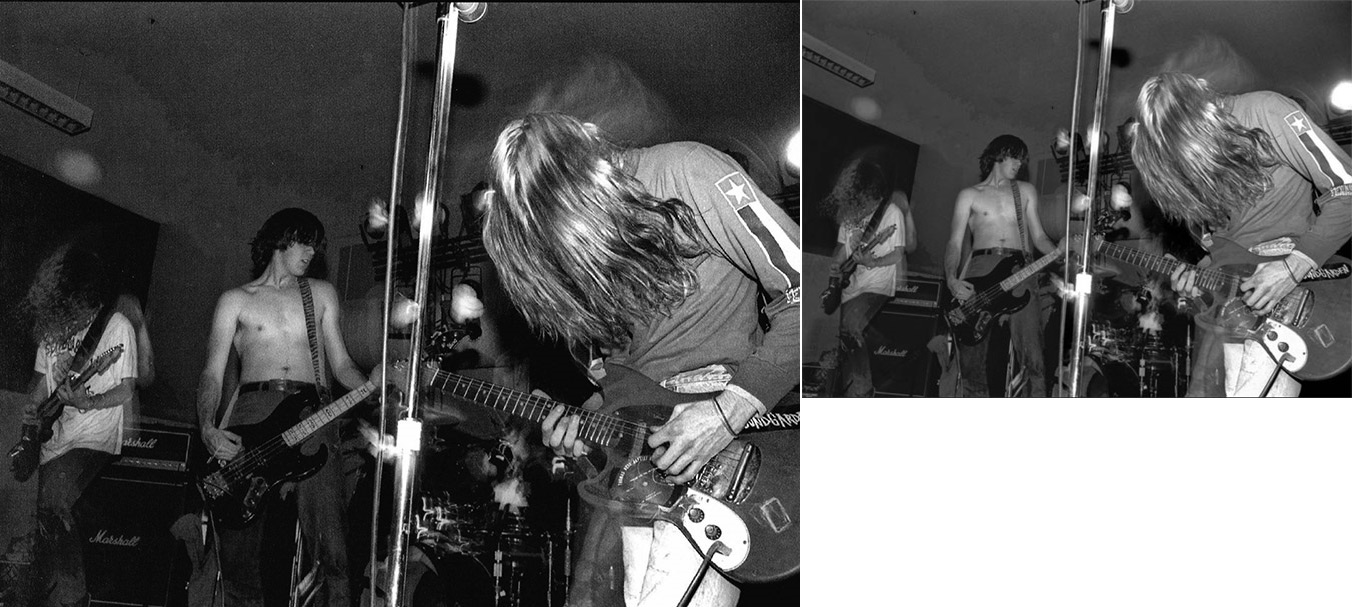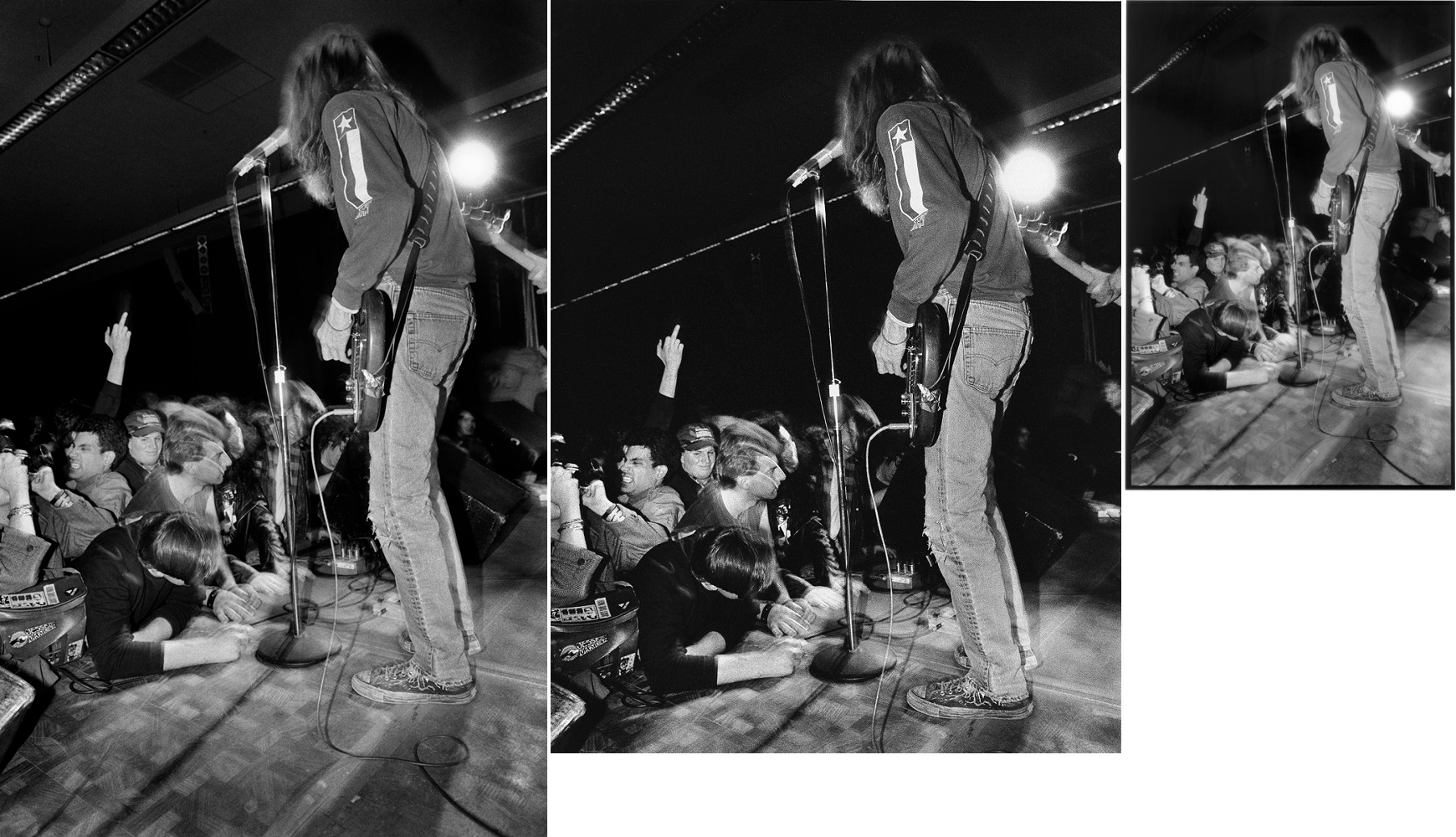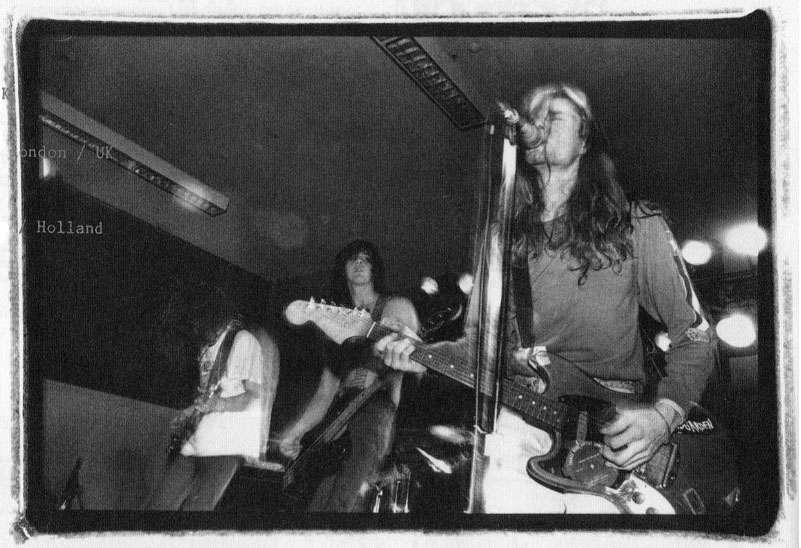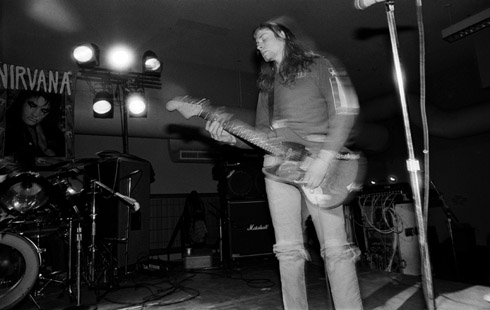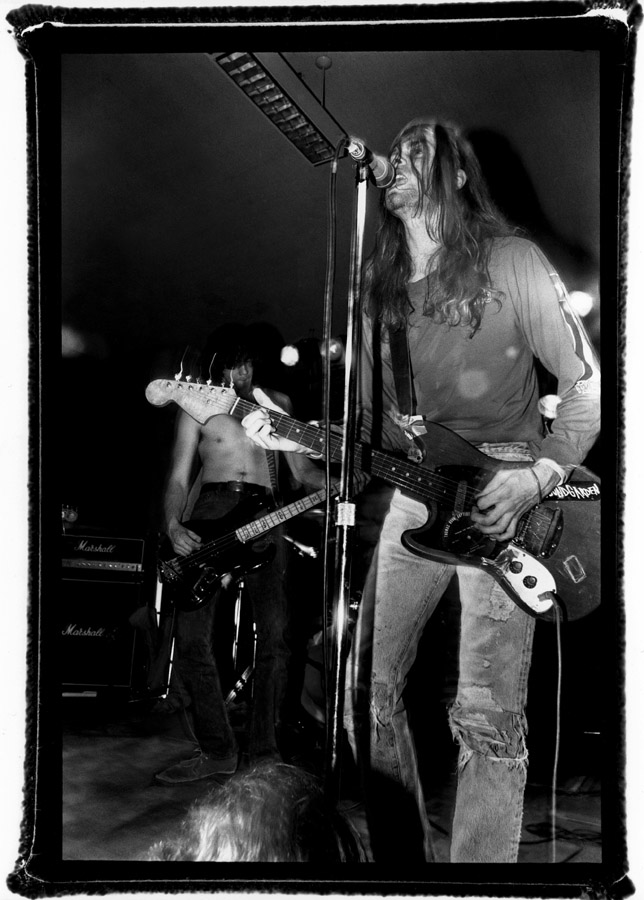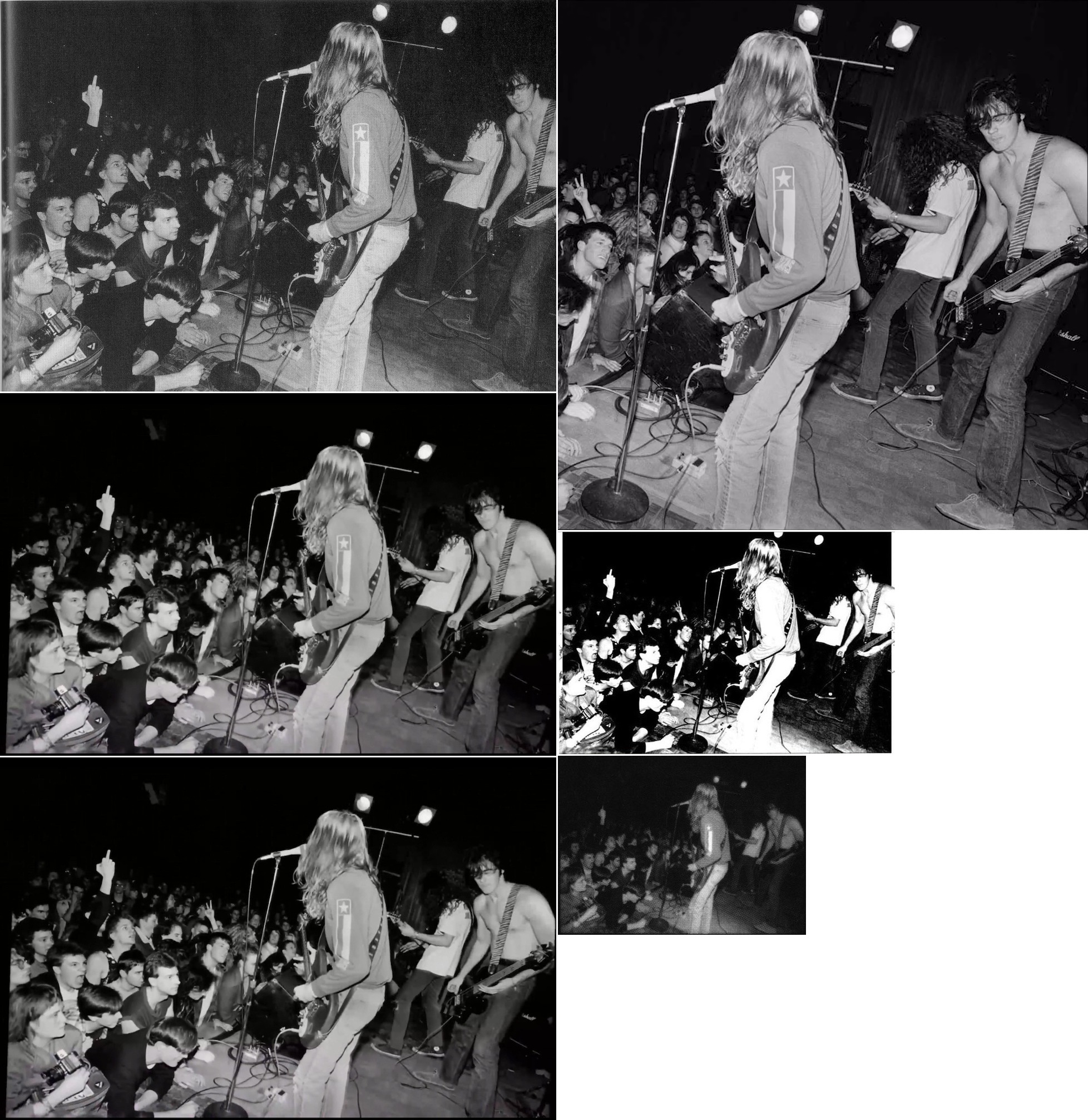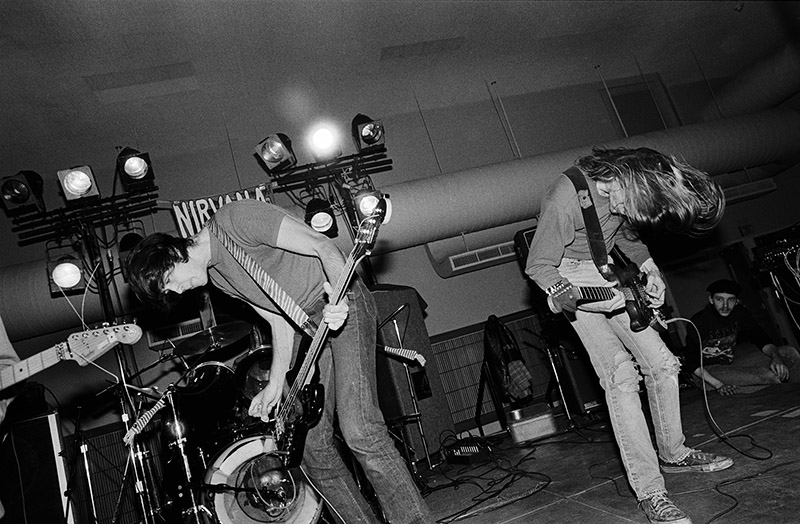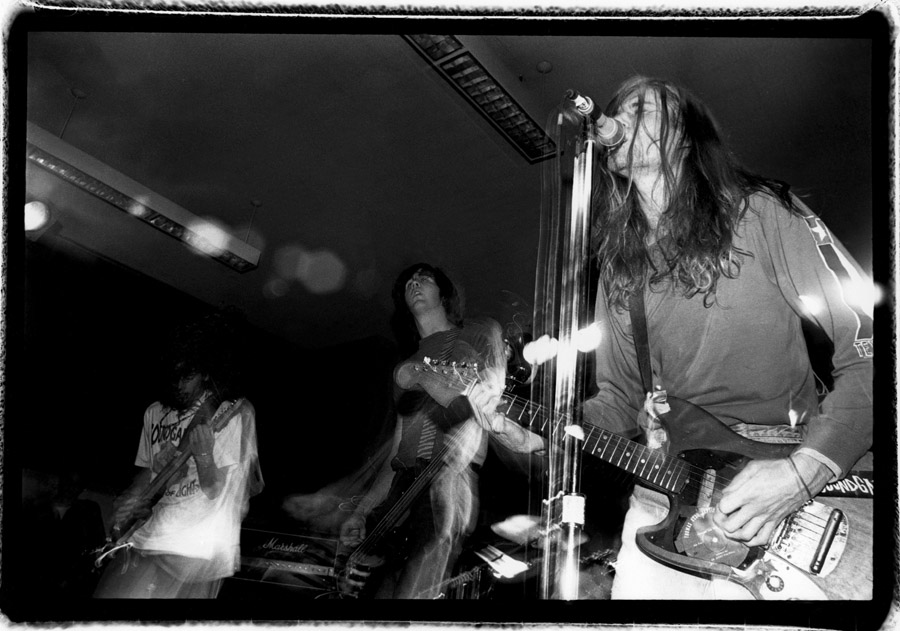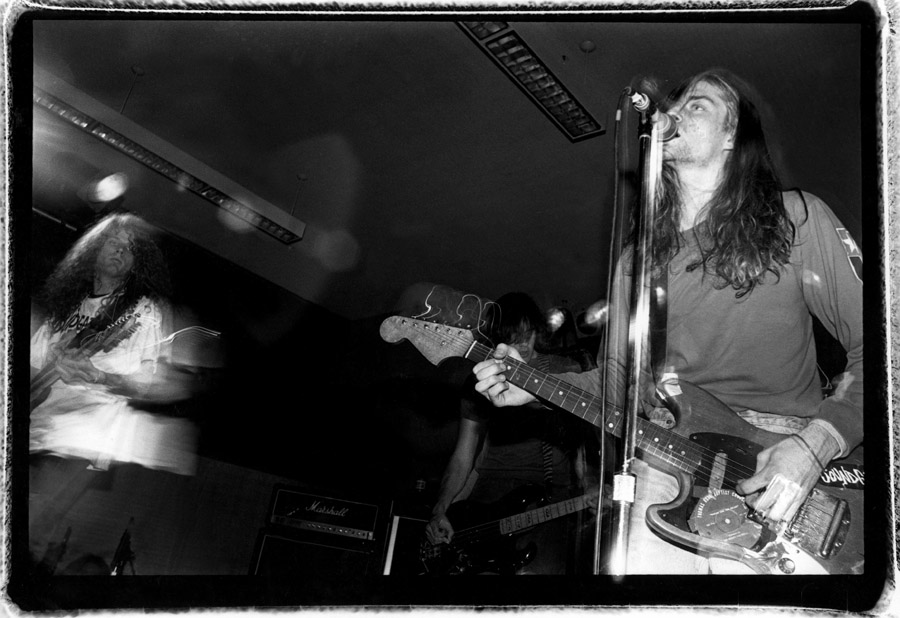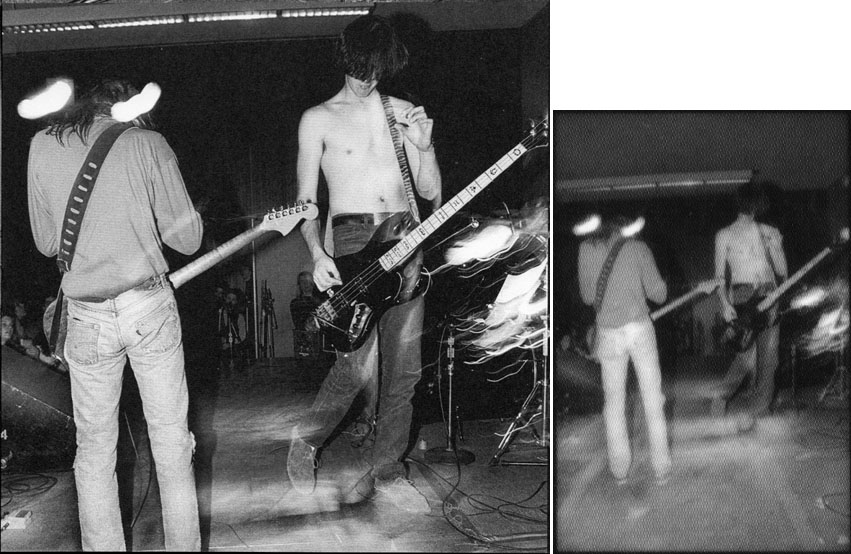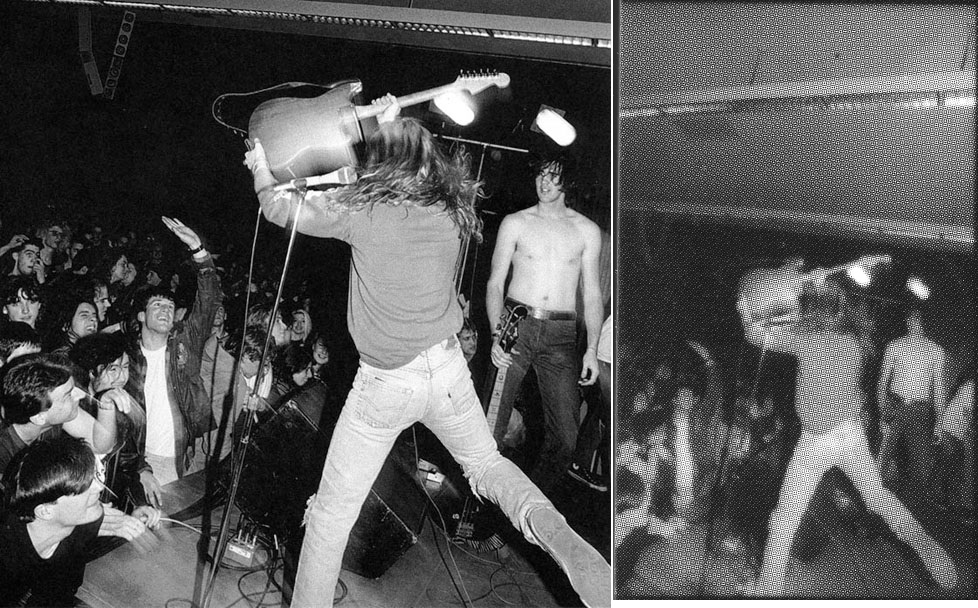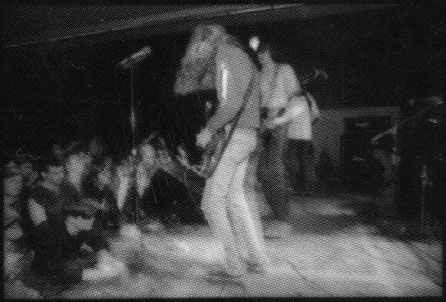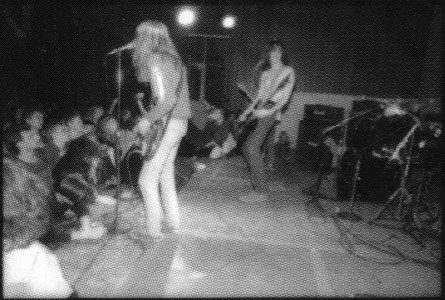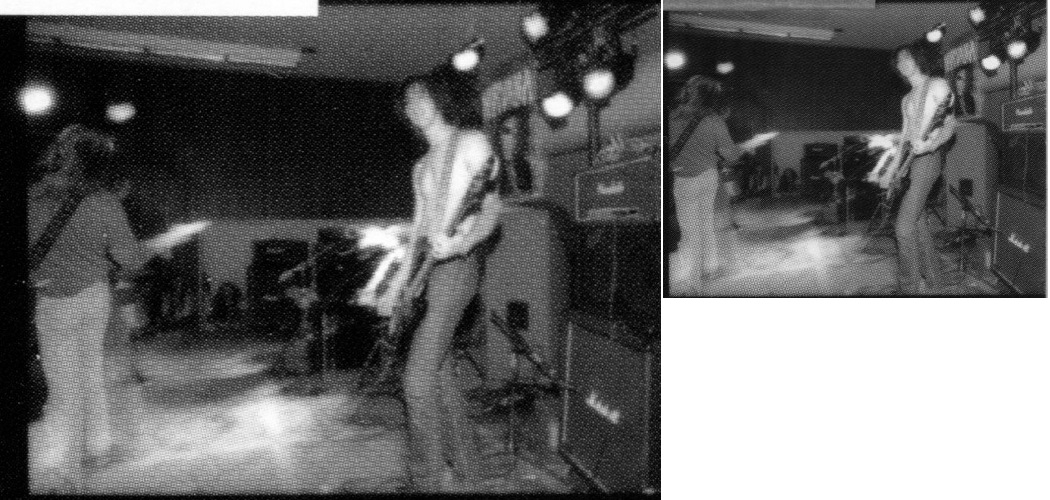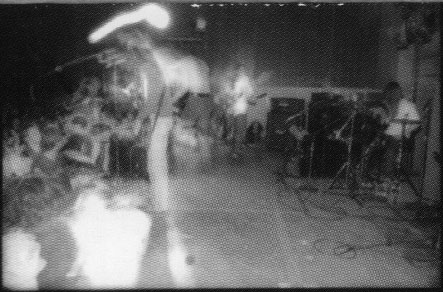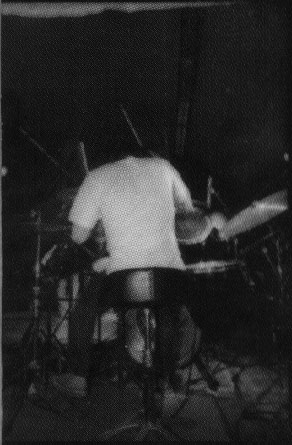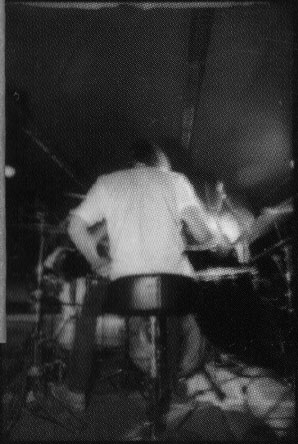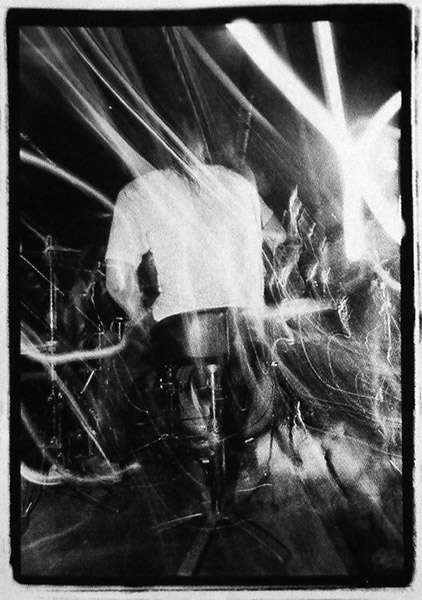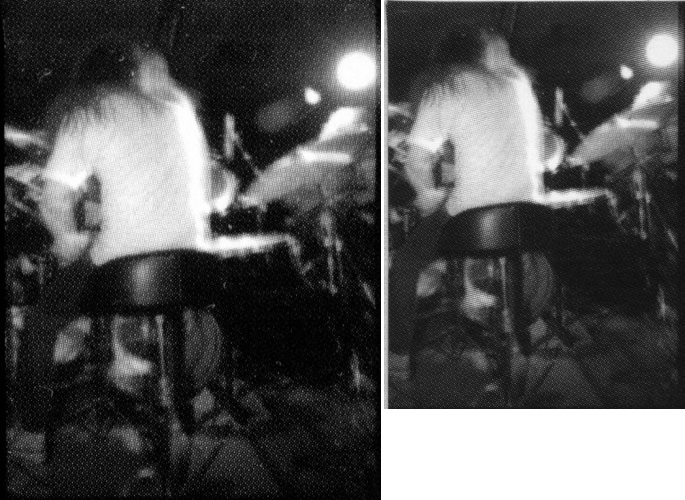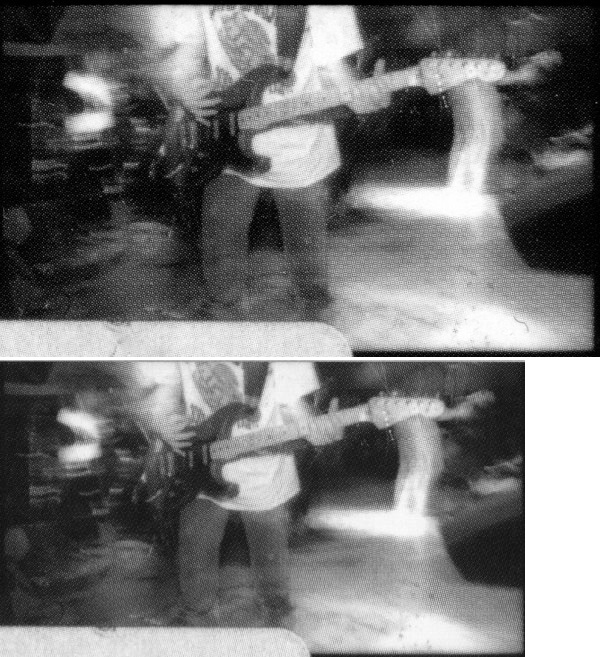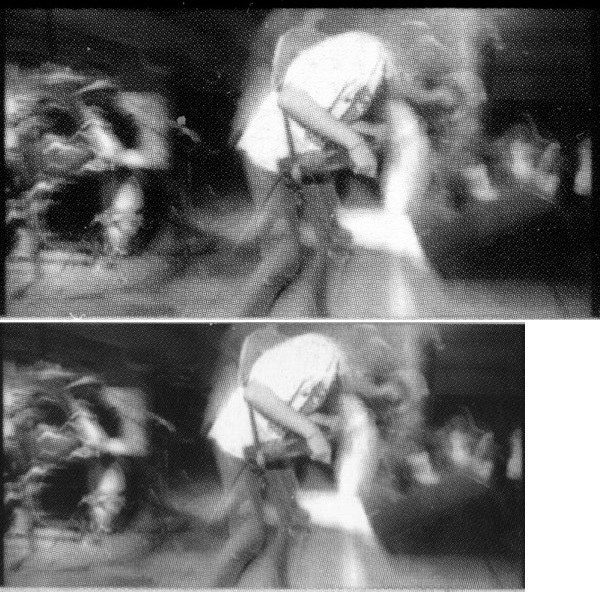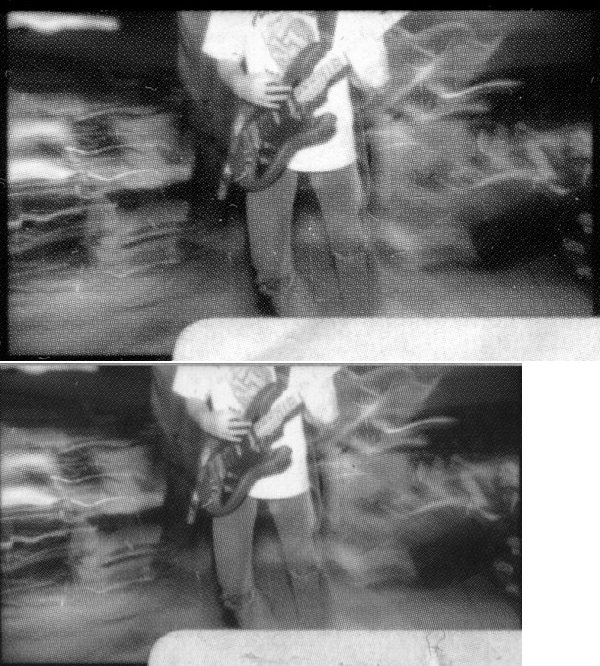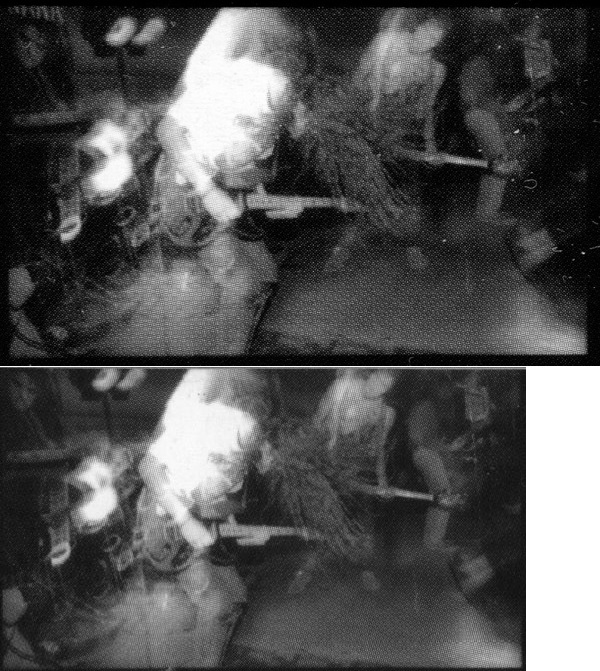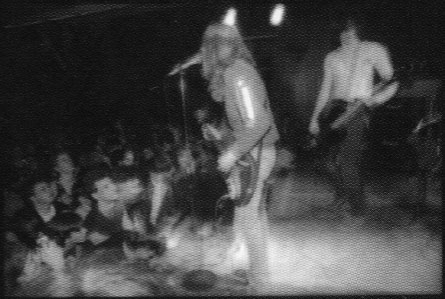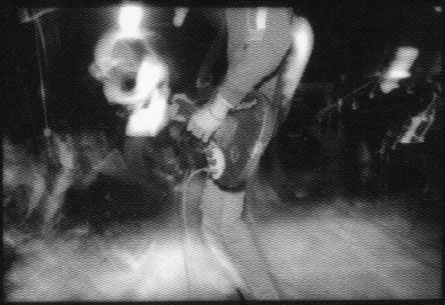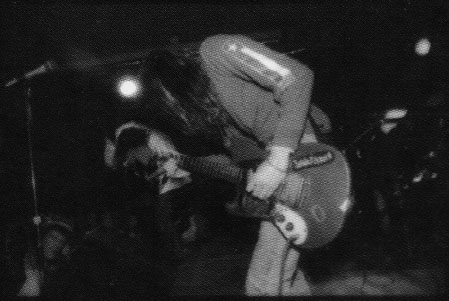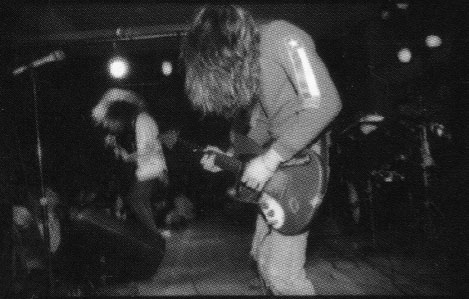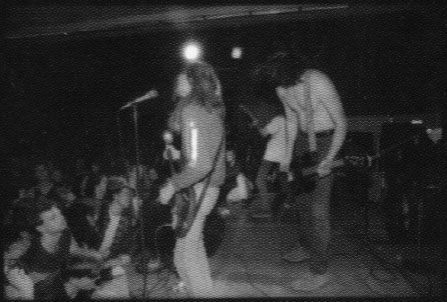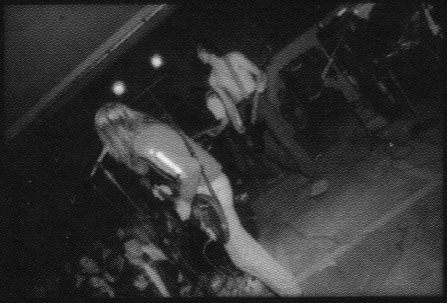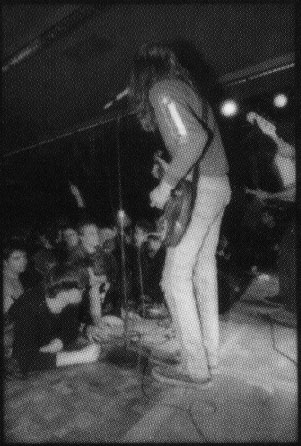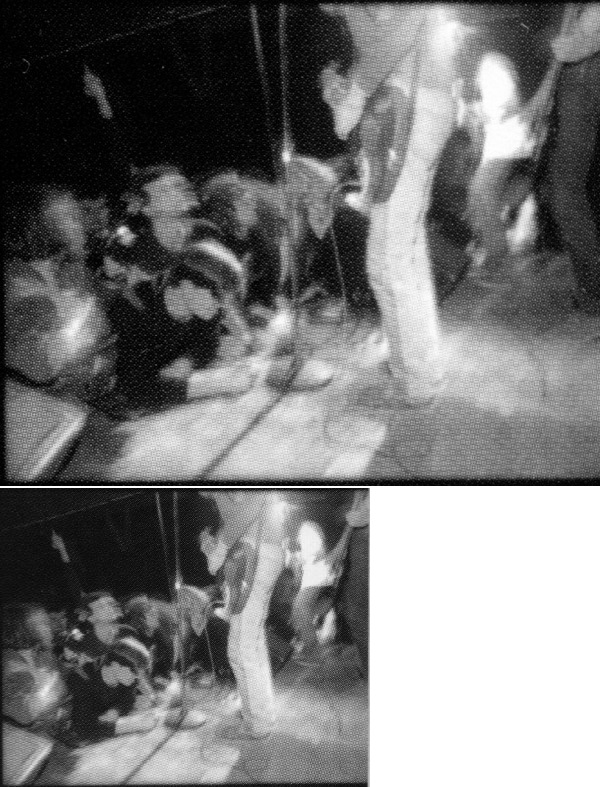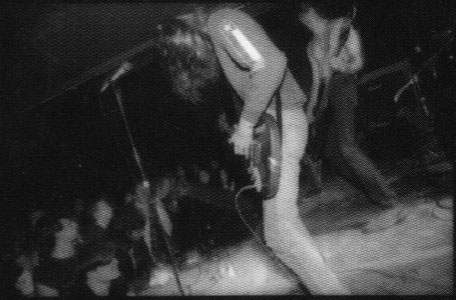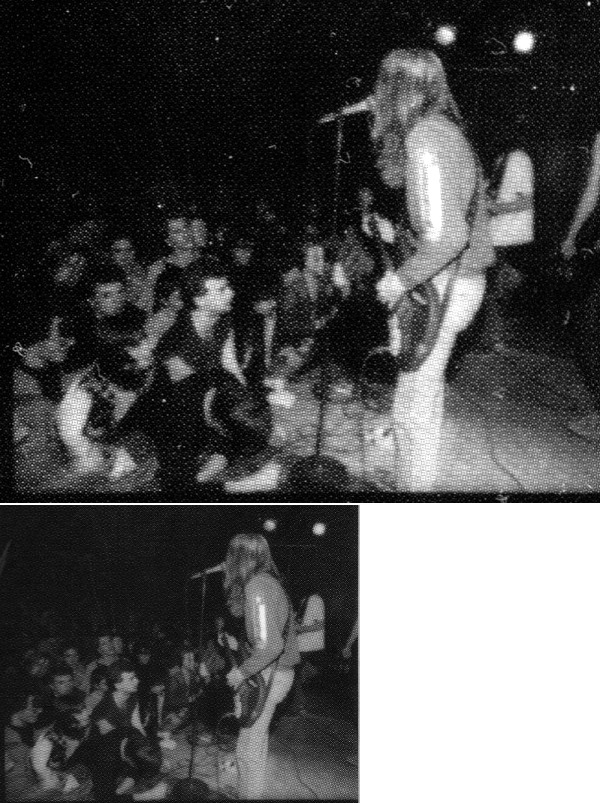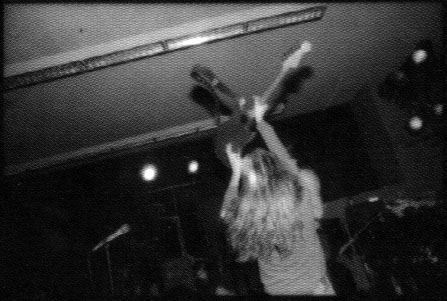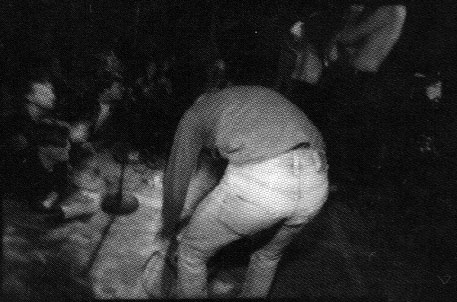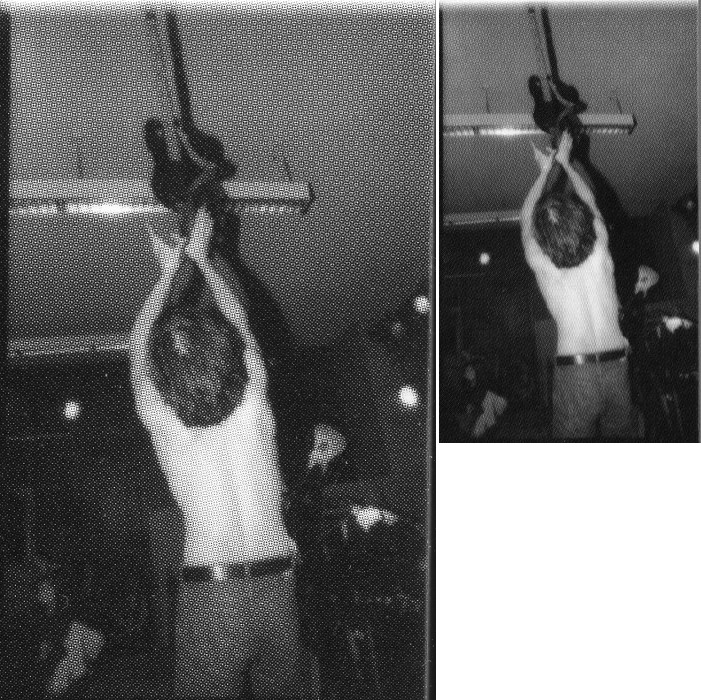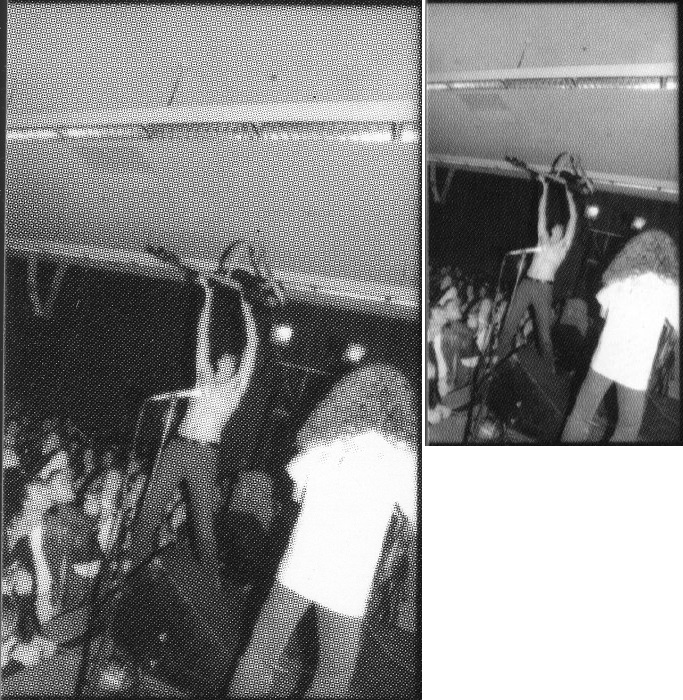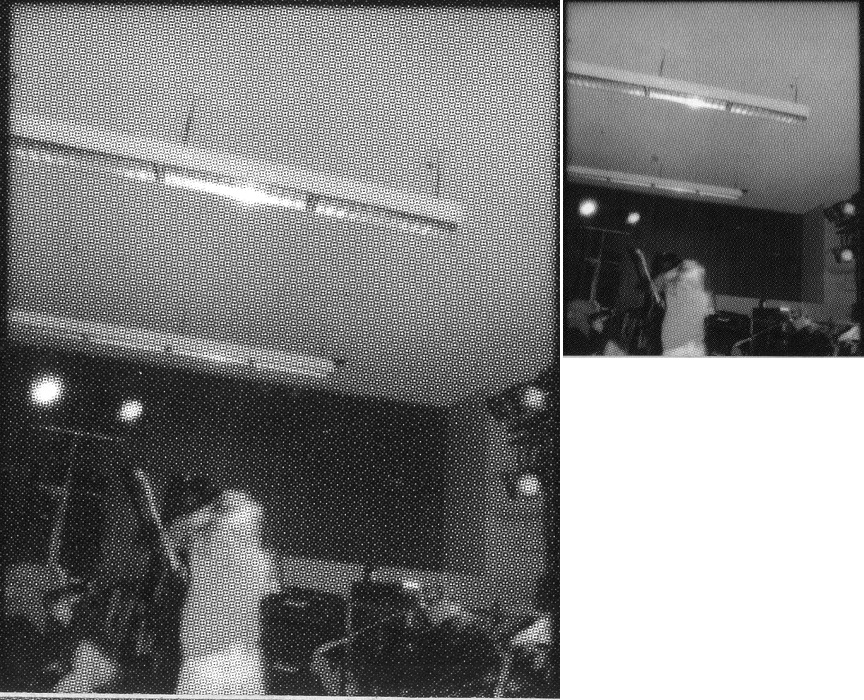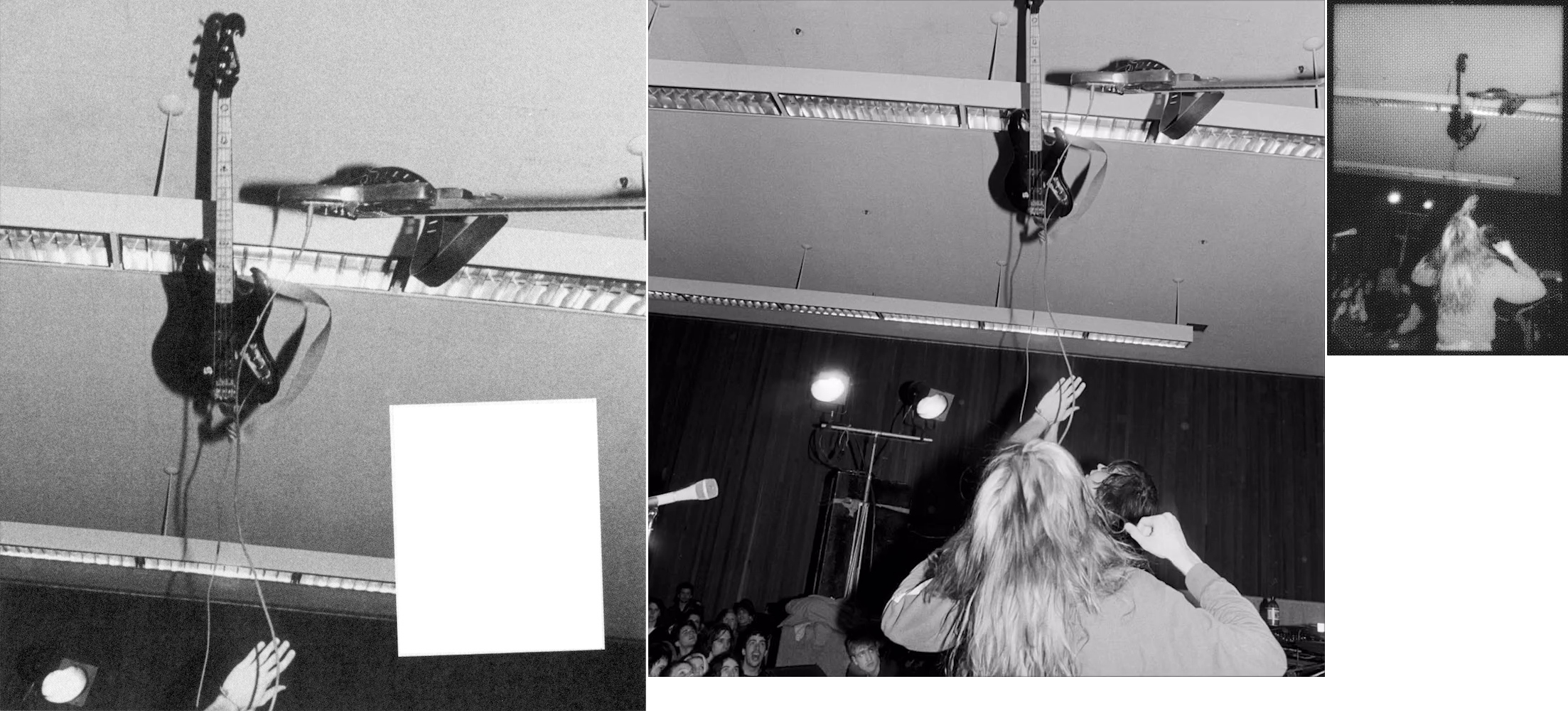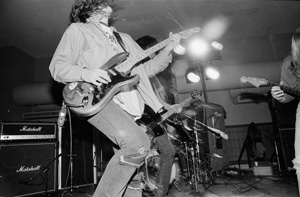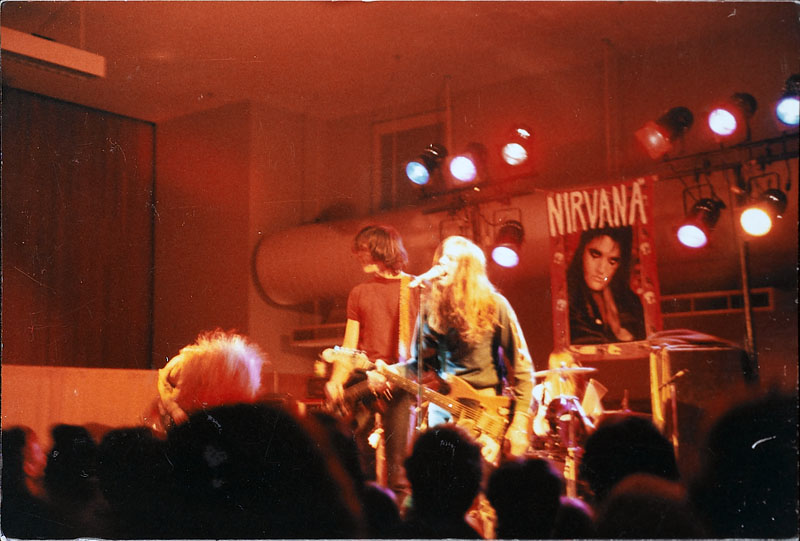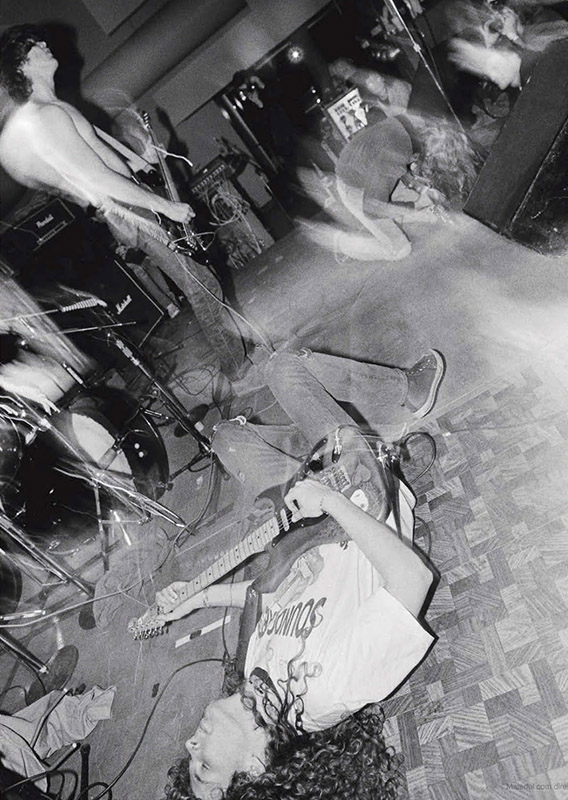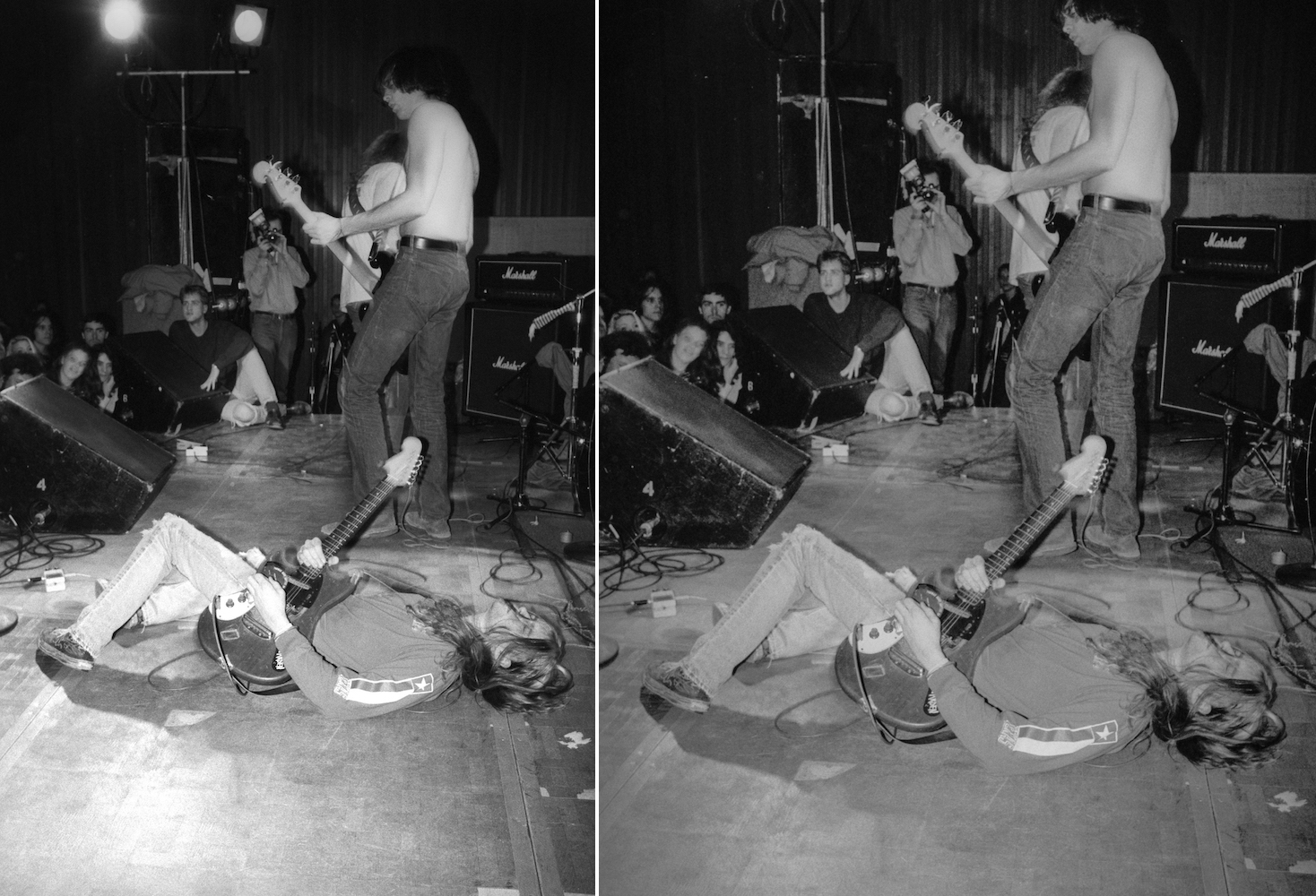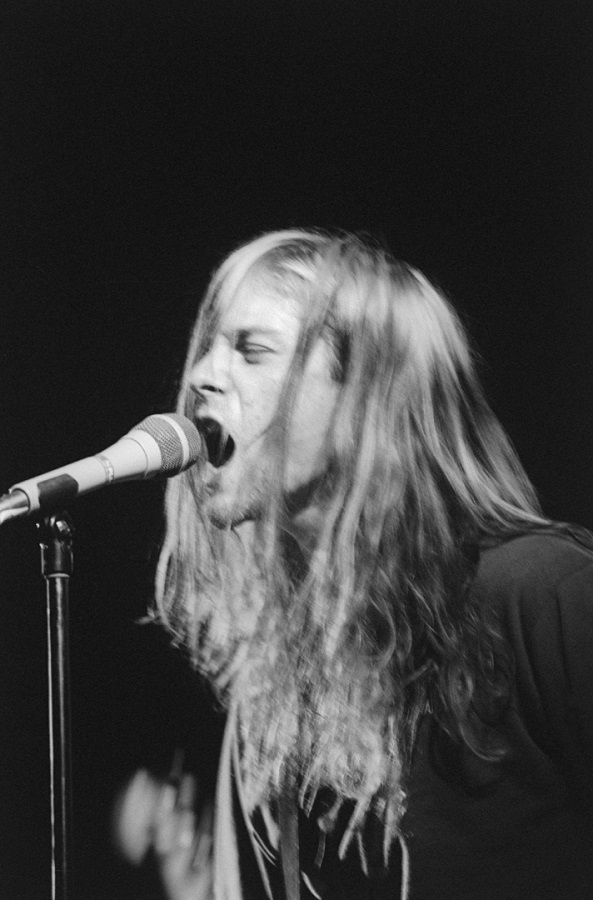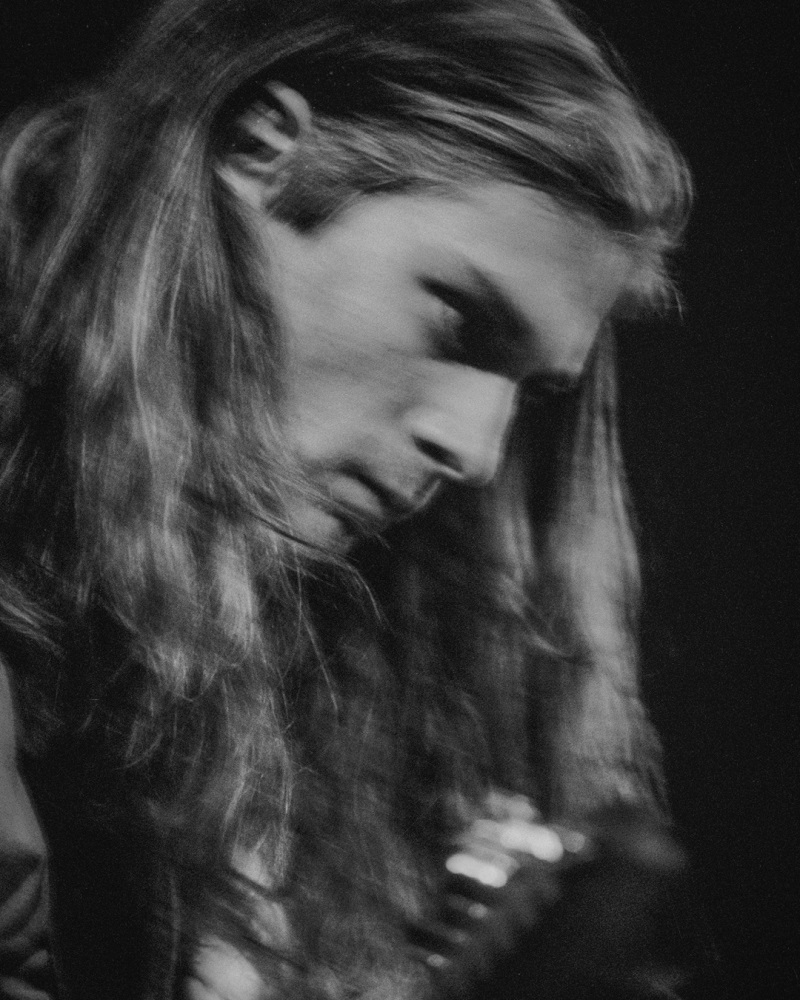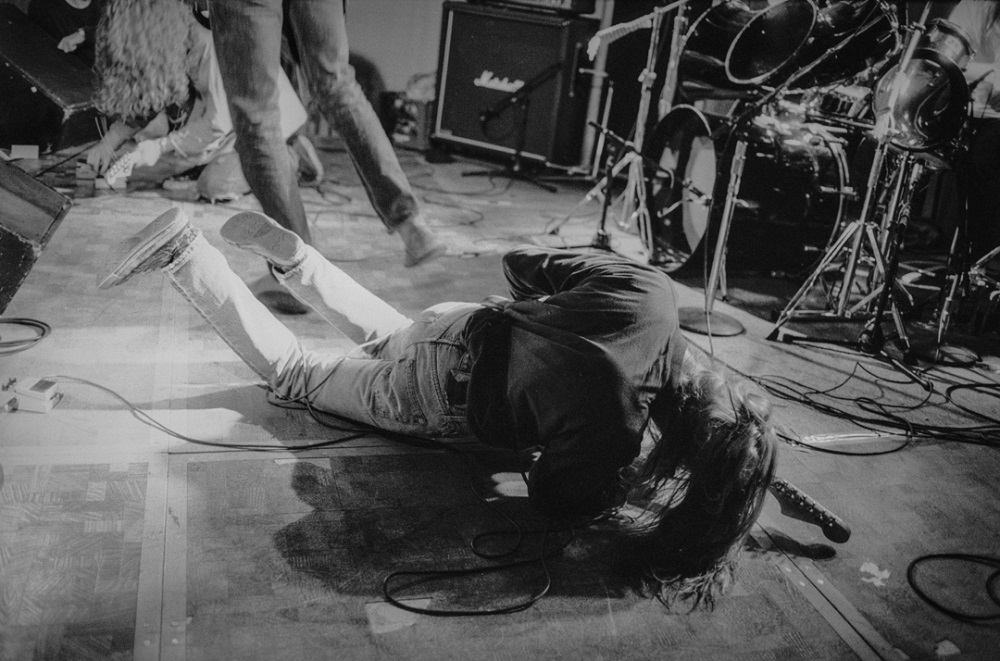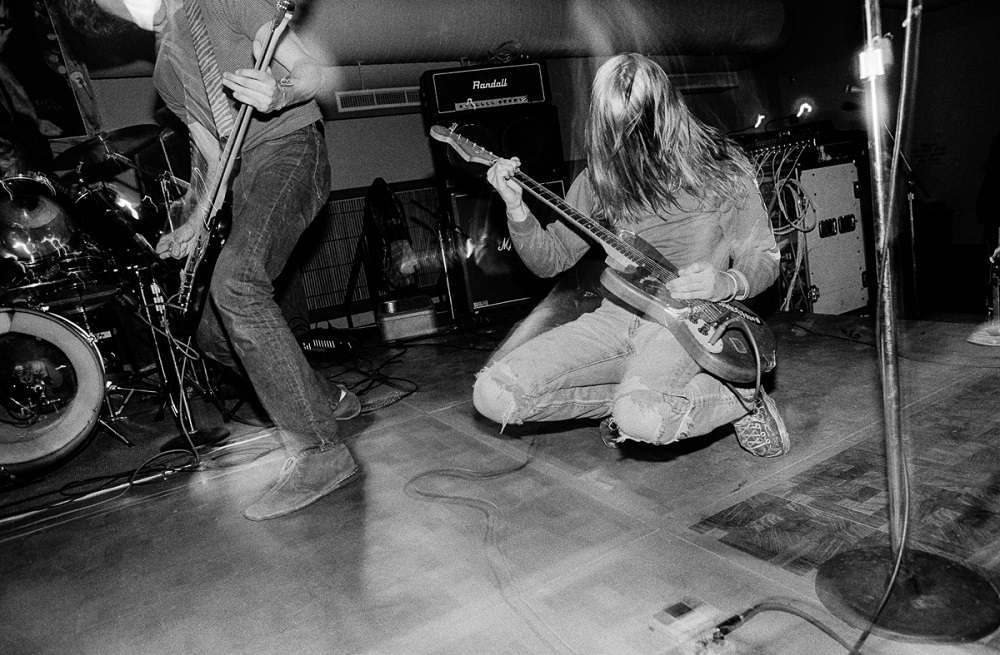 ---