July 23, 1988 - The Central Tavern, Seattle, WA, US
LIVE NIRVANA Concert Chronology July 23, 1988 - The Central Tavern, Seattle, WA, US
Artist
NIRVANA

Kurt Cobain (vocals, guitar)
Krist Novoselic (bass)
Chad Channing (drums)
Crew
Jim Anderson (sound engineer)
Buyer
Stethoscopes Incorporated

Nik Hartshorne
Dan Merrick
Schedule
Load In

…:…

Soundcheck

…:…

Doors

21:30

NIRVANA Showtime

…:…

Blood Circus Showtime

…:…

Leaving Trains Showtime

…:…
Soundcheck
No Info
Set Incomplete
Love Buzz

Floyd The Barber

Hairspray Queen

Spank Thru

Downer
Set Range
Circulating Recordings
N/A
Uncirculated Recordings
It is not known whether this show was recorded, no tapes have surfaced to date.
Notes
The show was booked by Nikolas Hartshorne, who would go on to be the King County Medical Examiner at the time of Kurt's death.
There were about twelve people in attendance, according to Chad.
Press Reviews
Memorabilia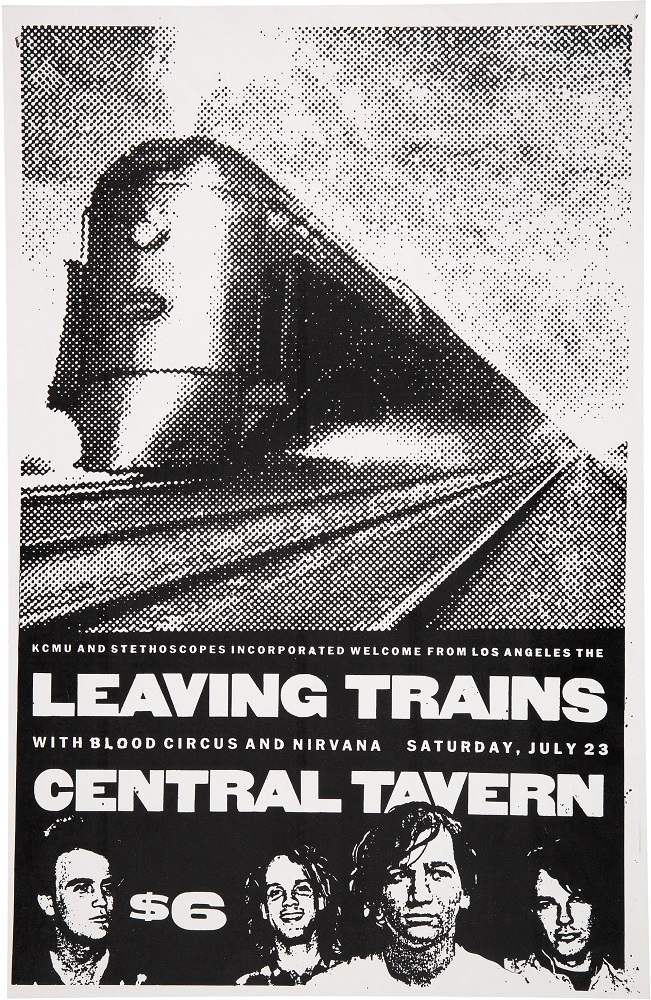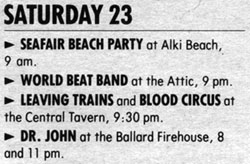 ---