June 17, 1988 - Hal Holmes Community Center, Ellensburg, WA, US
LIVE NIRVANA Concert Chronology June 17, 1988 - Hal Holmes Community Center, Ellensburg, WA, US
Artist
NIRVANA

Kurt Cobain (vocals, guitar)
Krist Novoselic (bass)
Chad Channing (drums)
Schedule
Load In

…:…

Soundcheck

…:…

Doors

20:00

Millions Of Dead Leninz Showtime

…:…

King Krab Showtime

…:…

Lush Showtime

…:…

NIRVANA Showtime

…:…
Soundcheck
No Info
Set
No Info
Circulating Recordings
N/A
Uncirculated Recordings
It is not known whether this show was recorded, no tapes have surfaced to date.
Notes
"About fifty kids" were at the show, according to Slim Moon of Lush.
Because the other bands had played too long, someone working there stopped the show after Nirvana had played only two songs, according to Mark Lanegan of the Screaming Trees.
Contrary to this report, Gary Lee Conner of the Screaming Trees and at least one attendee reports that the show was stopped because Krist got into a fight with an employee who was trying to escort out Krist's friend or girlfriend for slam dancing and stage diving during Nirvana's set.
Nirvana's tour manager got into a fistfight with the person who stopped the show as Kurt turned his amp up all the way and Krist started throwing his bass up in the air and catching it with one hand and brandished his bass like a battle axe.
Press Reviews
Memorabilia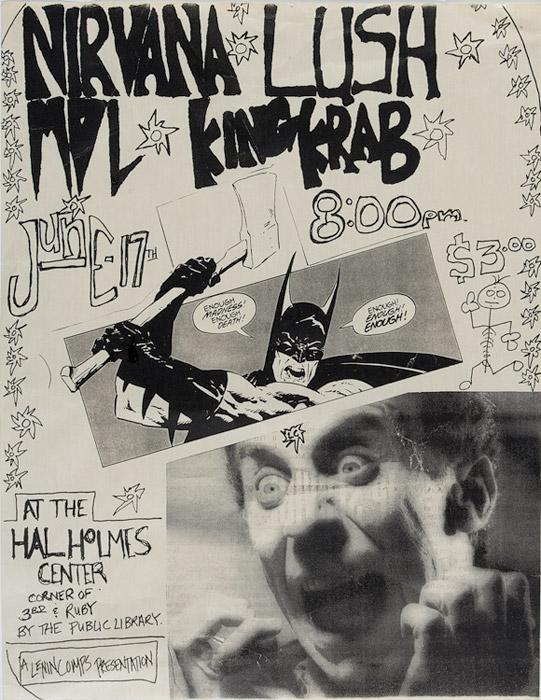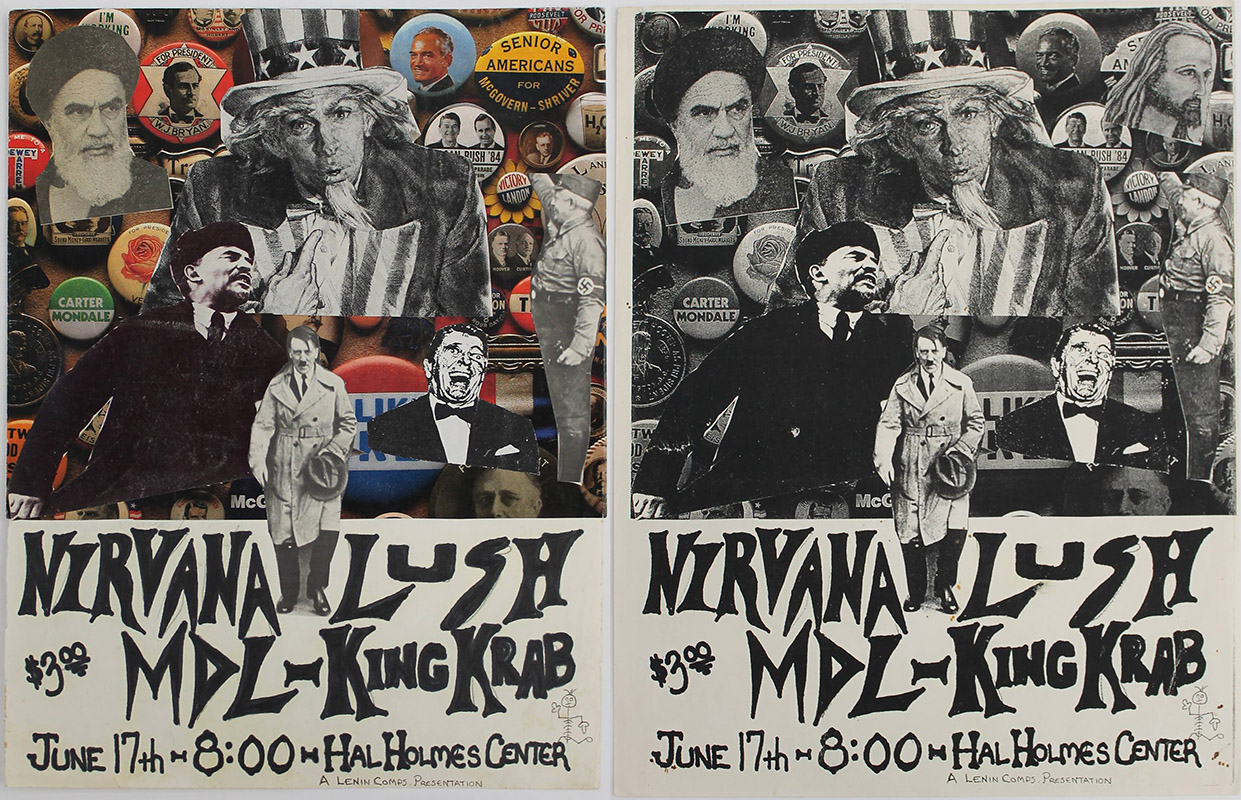 ---