March 19, 1988 - Community World Theater, Tacoma, WA, US
LIVE NIRVANA Concert Chronology March 19, 1988 - Community World Theater, Tacoma, WA, US
Artist
NIRVANA

Kurt Cobain (vocals, guitar)
Krist Novoselic (bass)
Dave Foster (drums)
Crew
John Hinkle (sound engineer)
Schedule
Load In

…:…

Soundcheck

…:…

Doors

20:00

Lush Showtime

…:…

Vampire Lezbos Showtime

…:…

NIRVANA Showtime

…:…
Soundcheck incomplete
Floyd The Barber

Big Cheese
Set
Love Buzz

Downer

Floyd The Barber

Spank Thru

Paper Cuts

Hairspray Queen

If You Must

Beeswax

Aero Zeppelin

Mexican Seafood

Pen Cap Chew

Big Cheese

Blew

Erectum

Moby Dick

jam

ENCORE

Bad Moon Rising
Set Range
Circulating Recordings
Equipment:

Soundboard > Unknown

Lowest Generation:

ANA(M) > FLAC

Length / Sound Quality:

58:29 min / 9.5

Notes:

• Circulated in December 2020.
• Includes "Floyd The Barber," which cuts in and out, and "Big Cheese" from the soundcheck.
• "Love Buzz", "Erectum" cut in and "Blew" cuts out.
Uncirculated Recordings
No Info
Notes
The band played under the name NIRVANA for the first time.
The band most likely played "Beeswax" during the soundcheck, as Kurt can be heard playing the opening notes before the circulating recording cuts out.
Press Reviews
Memorabilia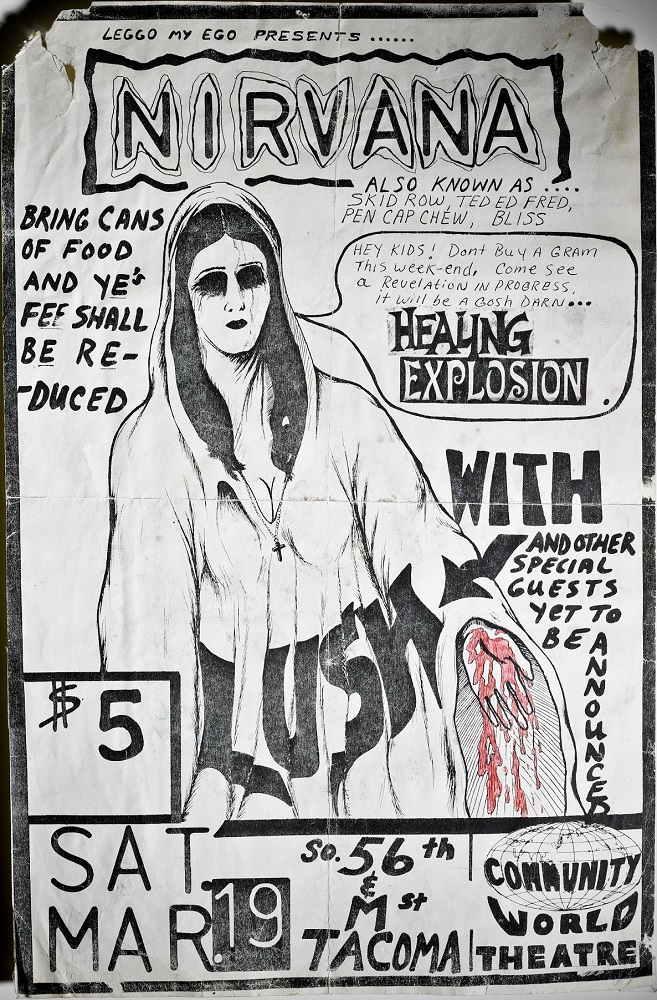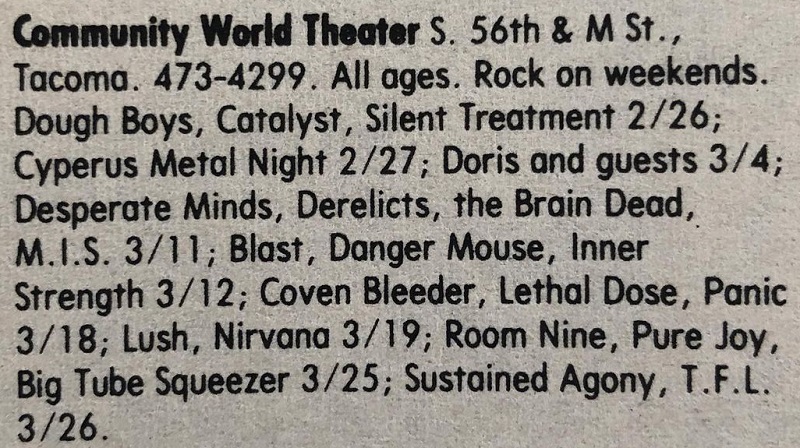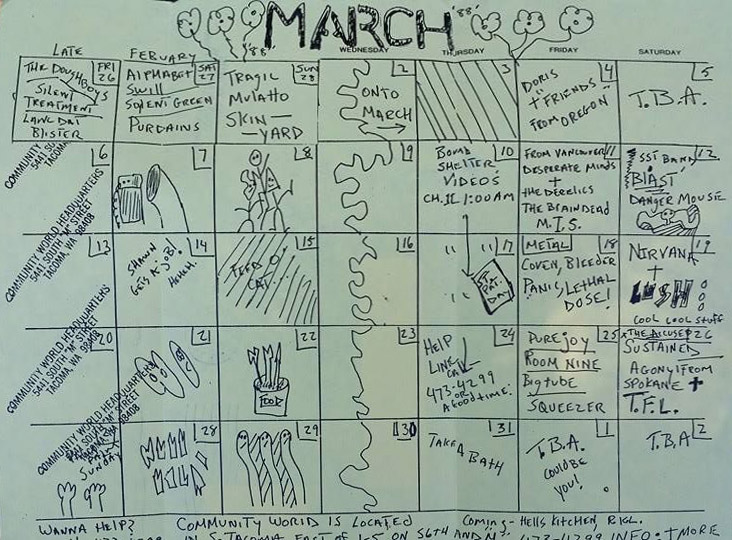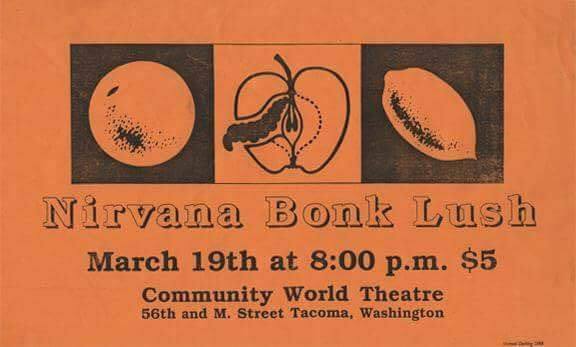 ---