May 01, 1987 - GESCCO, Olympia, WA, US
LIVE NIRVANA Concert Chronology May 01, 1987 - GESCCO, Olympia, WA, US
Artist
Skid Row

Kurt Cobain (vocals, guitar)
Krist Novoselic (bass)
Aaron Burckhard (drums)
Crew
John Hinkle (sound engineer)
Schedule
Load In

…:…

Soundcheck

…:…

Doors

…:…

Danger Mouse Showtime

…:…

Lansdat Blister Showtime

…:…

Skid Row Showtime

…:…

Nisqually Delta Podunk Nightmare Showtime

…:…
Soundcheck
No Info
Set incomplete
Love Buzz

Gypsys, Tramps & Thieves
Set Range
Circulating Recordings
No Info
Uncirculated Recordings
No Info
Notes
The band played under the name Skid Row.
This was the closing night of GESCCO (Greater Evergreen Students' Community Cooperation Organization).
Krist was so drunk that the band almost wasn't allowed to play, according to Slim Moon, who booked the show.
The band performed a Cher cover, most likely "Gypsys, Tramps & Thieves," according to an attendee.
Press Reviews
Memorabilia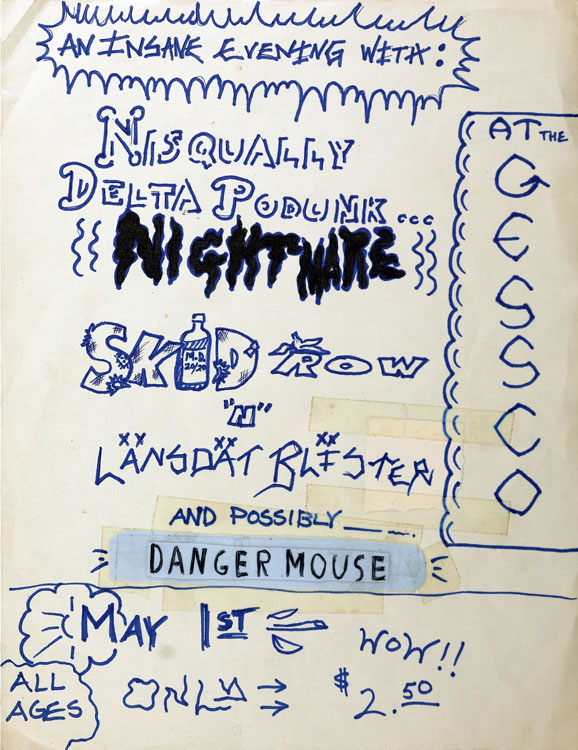 Images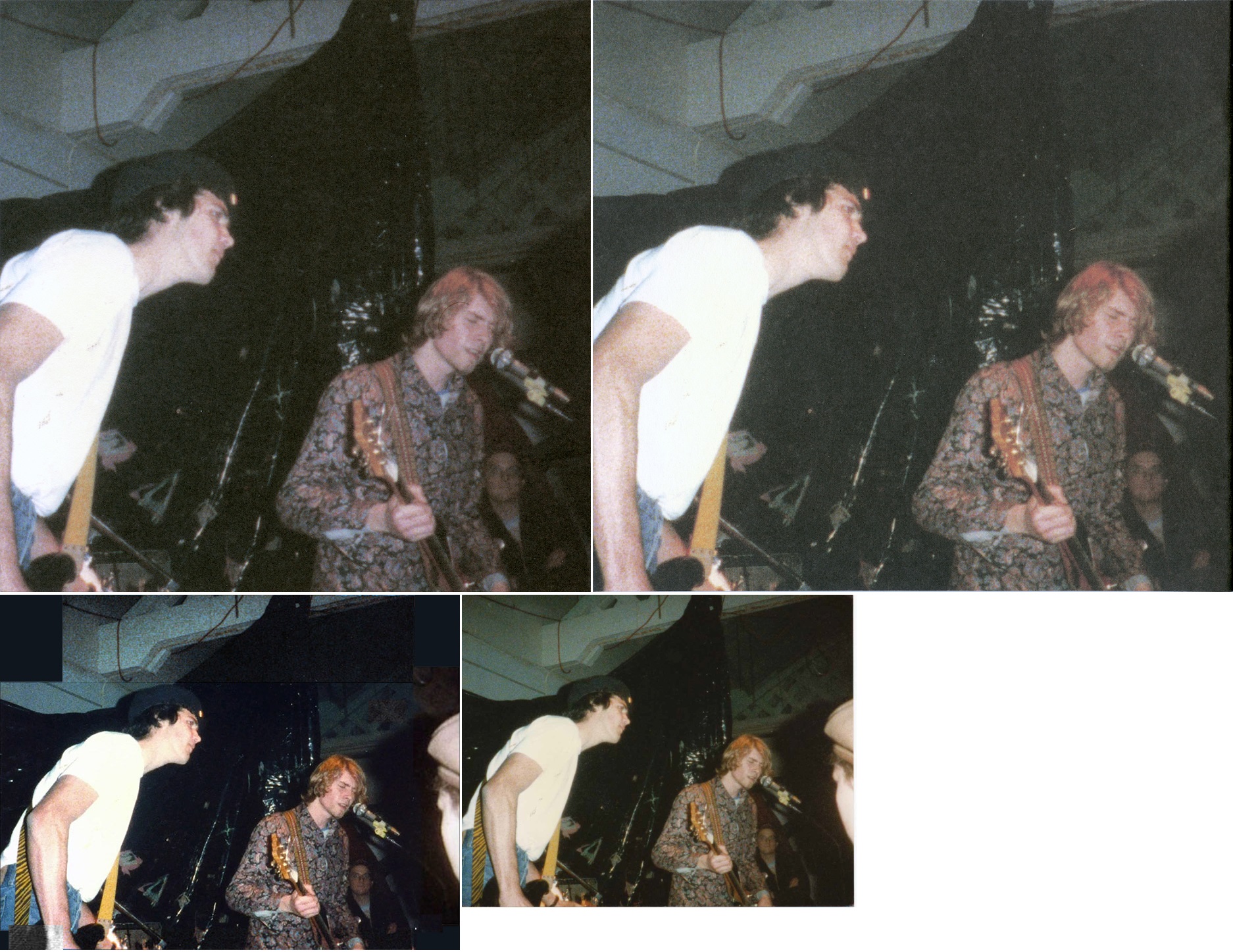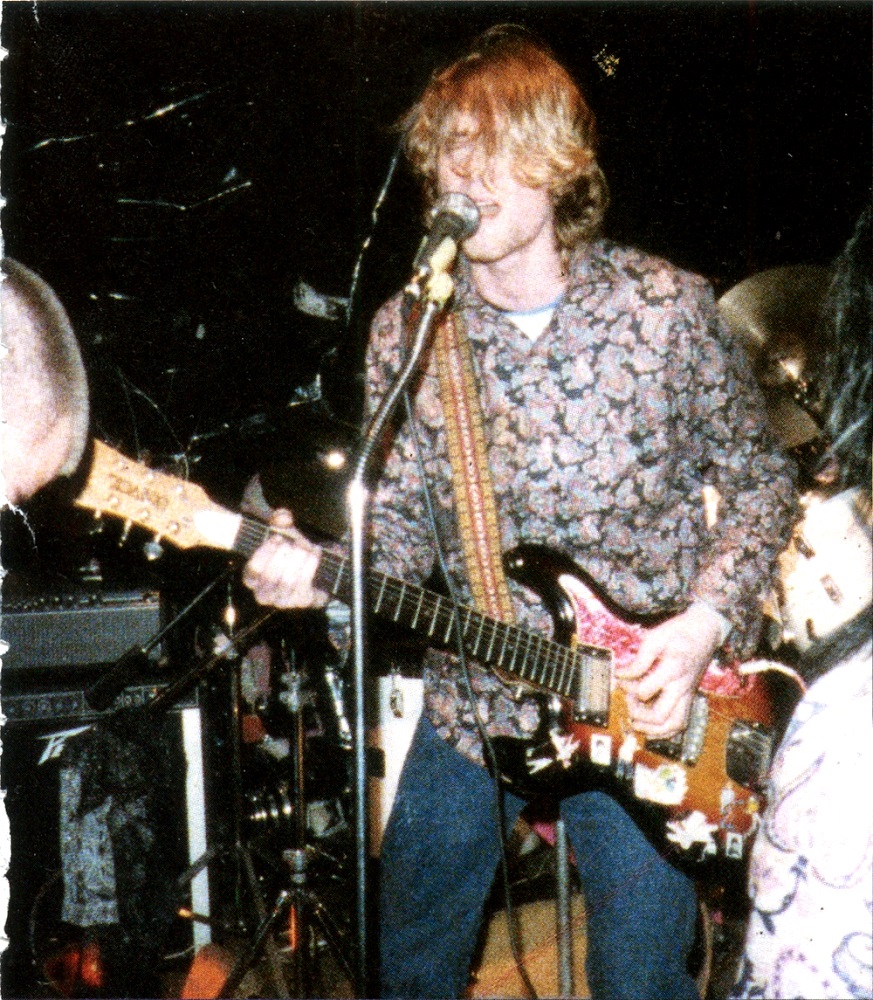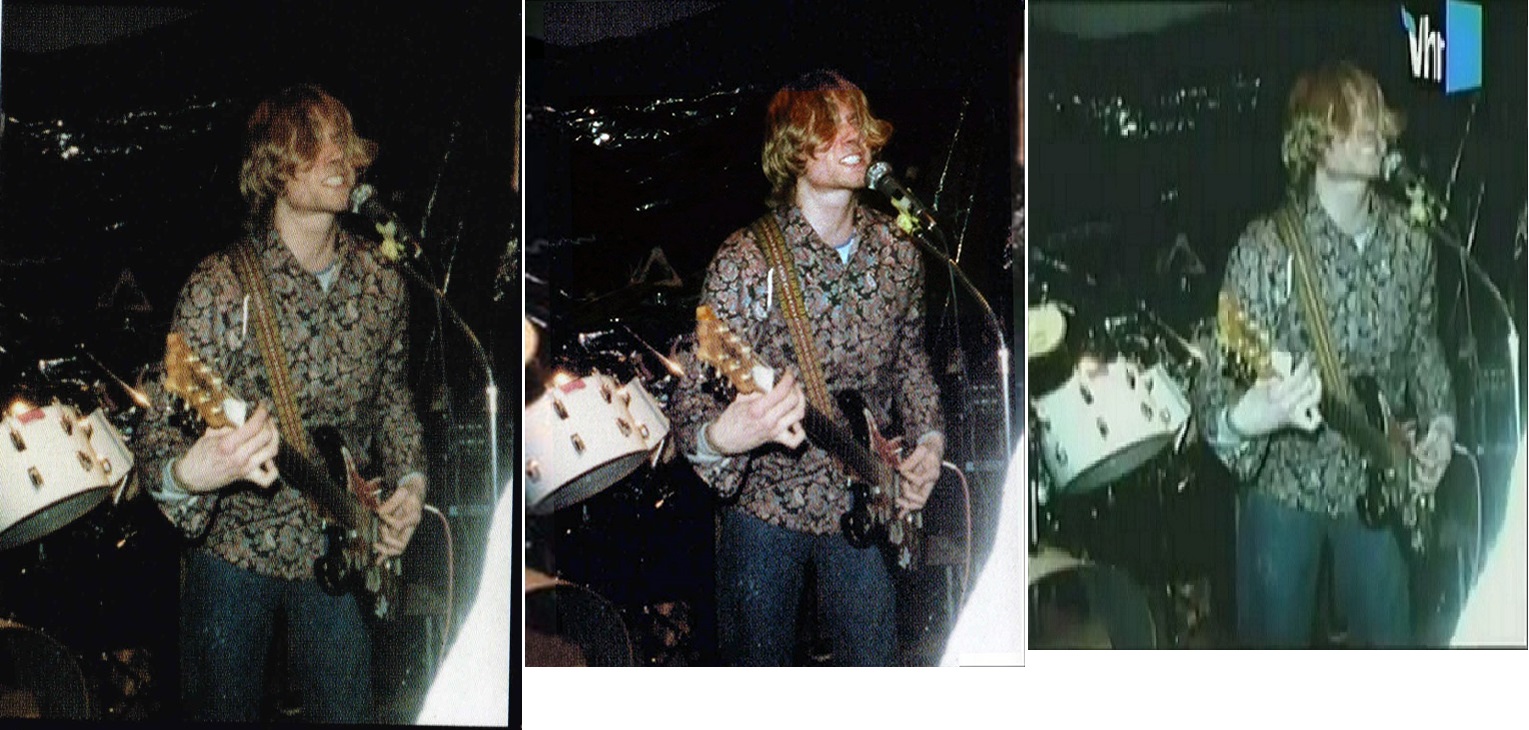 ---