LiveNIRVANA.com > Hall of Fame > Mitch Vassar
LIVENIRVANA.COM HALL OF FAME:
Mitch Vassar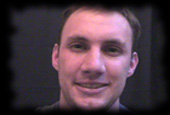 Mitch Vassar is Administrator and Owner of Digital Nirvana, by far the best selection of serious NIRVANA-related documents on the net, and an outstanding resource for all collectors of NIRVANA material. He is also co-author, with Cory Brookshire, of the NIRVANA Bootography, which instantly became the definitive source for information and immaculate scans of all commercially-released live recordings.
Mitch and Cory started the Bootography in 1998, seeking to expand their bootleg collections. After purchasing a hostname, they found they had extra webspace, and soon signed up The Happening and many other documents to the DN brand, with the aim of appealing to the more mature NIRVANA fans. The influence of Digitalnirvana extends far beyond the DN forums: a trip to any CD fair will probably yield some live NIRVANA CDRs with the familiar DN logo on the scans.
Mitch has brought numerous NIRVANA bootlegs to the attention of the NIRVANA community, and even though the supply of new originals is tailing off, he still enjoys updating DN: "The programming aspect of DN is what keeps me interested these days. I still love Nirvana's music, but the programming part is what I enjoy most about DN. My hobbies have changed and I've been able to apply both of them to DN."
LiveNIRVANA salutes you, Mitch Vassar!
This image is the personal property of Mitch Vassar and may not be stored, reproduced, copied or printed without his express permission. © Mitch Vassar 2000 - 2002.