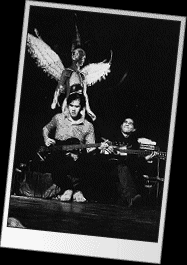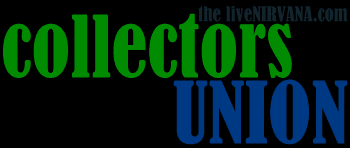 Hundreds of NIRVANA recordings have yet to surface because they have either not been sought out or are being hoarded. Our aim is to surface as many of these shows as possible. Through combined effort of the people involved The Live NIRVANA Collectors Union hopes to bring a much needed dimension to the NIRVANA trading community, picking up where the FECAL MATTER QUEST of yesteryear left off.
SECOND EDITION BY: Adam Andrews and Charles Furth
MAINTAINED BY: Andreas Magnusson
CONTRIBUTORS: Kris Sproul, Michael Sanderson, Erik Sieckman
FOUNDED BY: Frank Morris
LAST UPDATED: April 13, 2015
Copyright © 2001 - Present: Adam Andrews and Charles Furth
Copyright © 2000 - 2001: Frank Morris All rights reserved.